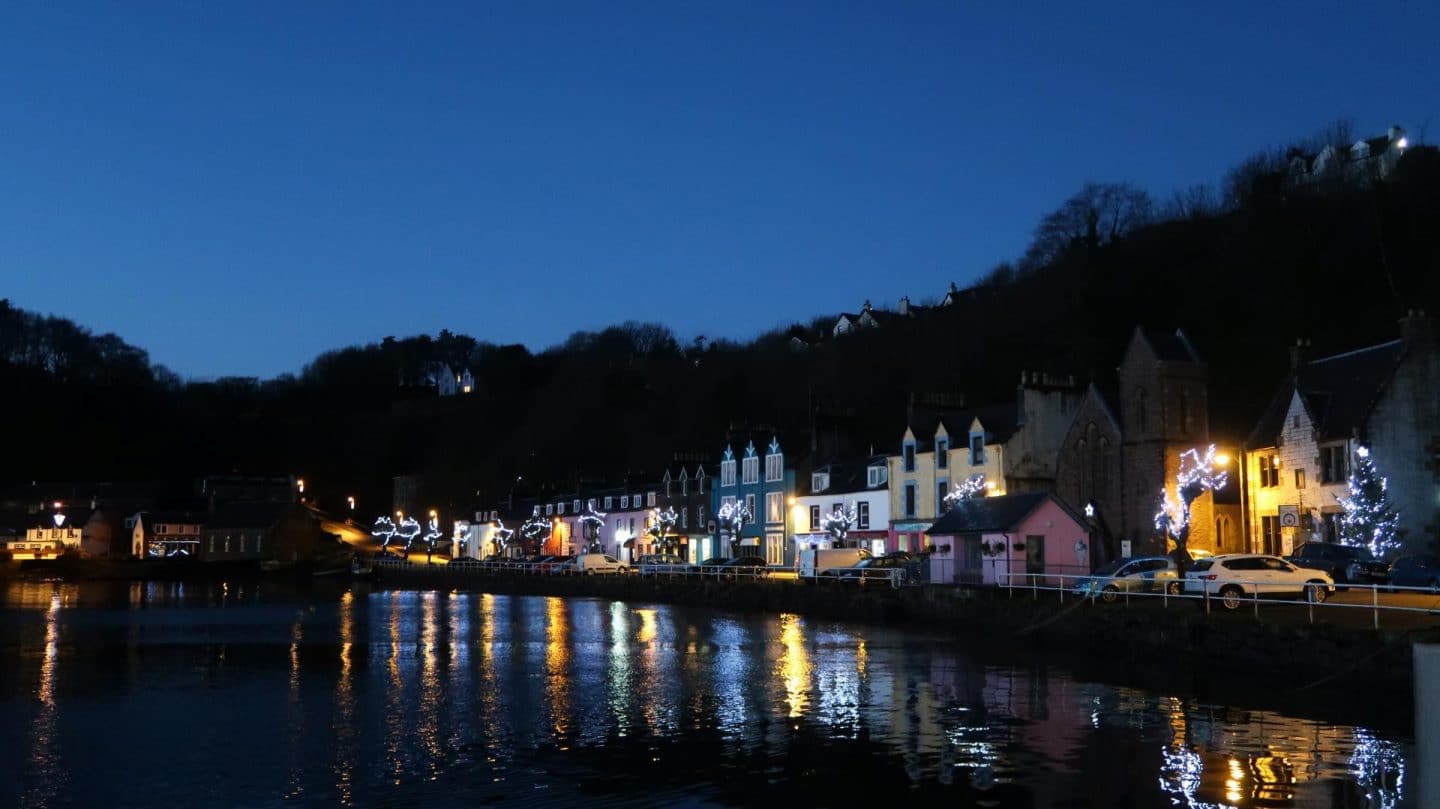 Scotland is not a tiny country, like many people seem to think. We have a huge variety of landscapes from coastal shores to mountainous uplands and vast moors to lush woodlands. There are many, many islands in beautiful seas, often fringed with white sands or steep cliffs.
Yes, the midge might be a fierce enemy to humans, but plenty of us live here without getting eaten alive. I assure you that if you are really concerned then you simply need to arm yourself with a few midge repelling devices to make it a stress-free family holiday.
So forget about where is least midge'y' in Scotland and choose your locations to visit for their beauty, historical landscapes or wildlife.
Choosing a Location
Location is key! Before you start looking at accommodation consider which of the areas below that you would like to visit. Once you've narrowed down the area then start looking at accommodation options.
The Hebrides
Everyone loves a beach and Scotland is blessed with plenty of beautiful stretches of sand. The white sands of the Western Isles are always a stunning location to visit. Lewis and Harris are easy to combine with one main base to explore the islands. We particularly loved this little cottage on Lewis for our family, which is close to the Gearannan Blackhouse Village. From here you can visit a variety of historical points of interest such as Calanais stone circle and the Uig chess pieces. There are also many great areas to walk and plenty of awesome wildlife to see, including dolphins and whales in the Minch.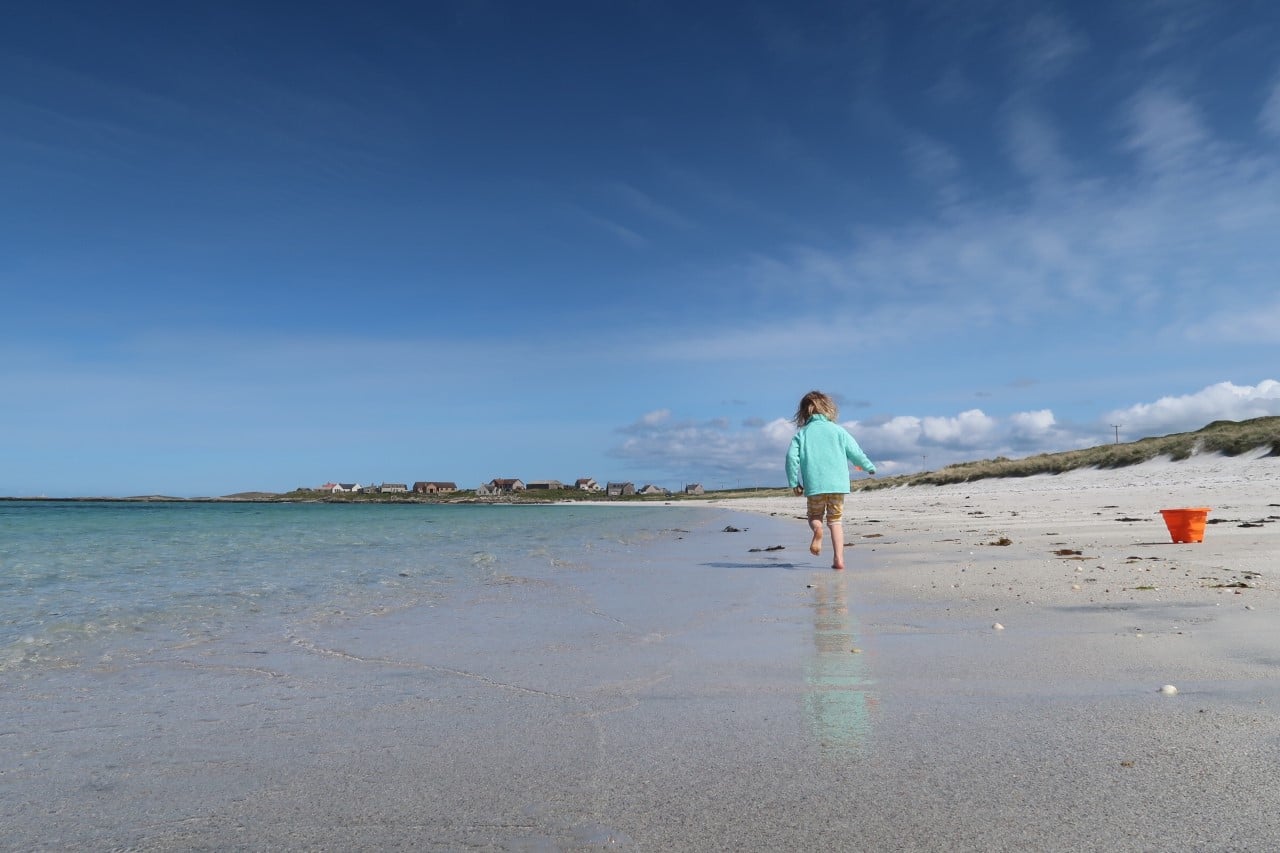 The Southern Outer Hebrides isles include North and South Uist, Vatersay and Barra. There are several great little museums and boat trips around the isles, but the main attraction are the stunning beaches and wildlife. The white sands can stretch for miles! Don't just walk down the beach ignoring the sounds around you. Listen for the unmistakable call of the elusive Corncrake. If you're lucky you may even see it! Head to Balranald RSPB reserve for both beautiful beaches and fantastic bird life, particularly in spring and early summer.
Within the Inner Hebrides are the popular isles of Skye, Mull and Islay. All of which are worthy destinations to visit, although during peak times can be very busy. So if you are able I would recommend visiting these areas in May or September when it's a little quieter. Mull is a favourite of ours and we've visited in various seasons, finding new places to visit every time! Smaller islands that tend to be less busy due to a longer ferry journey include Tiree and Coll. The wind swept isles are stunning and definitely a great place to get away from it all.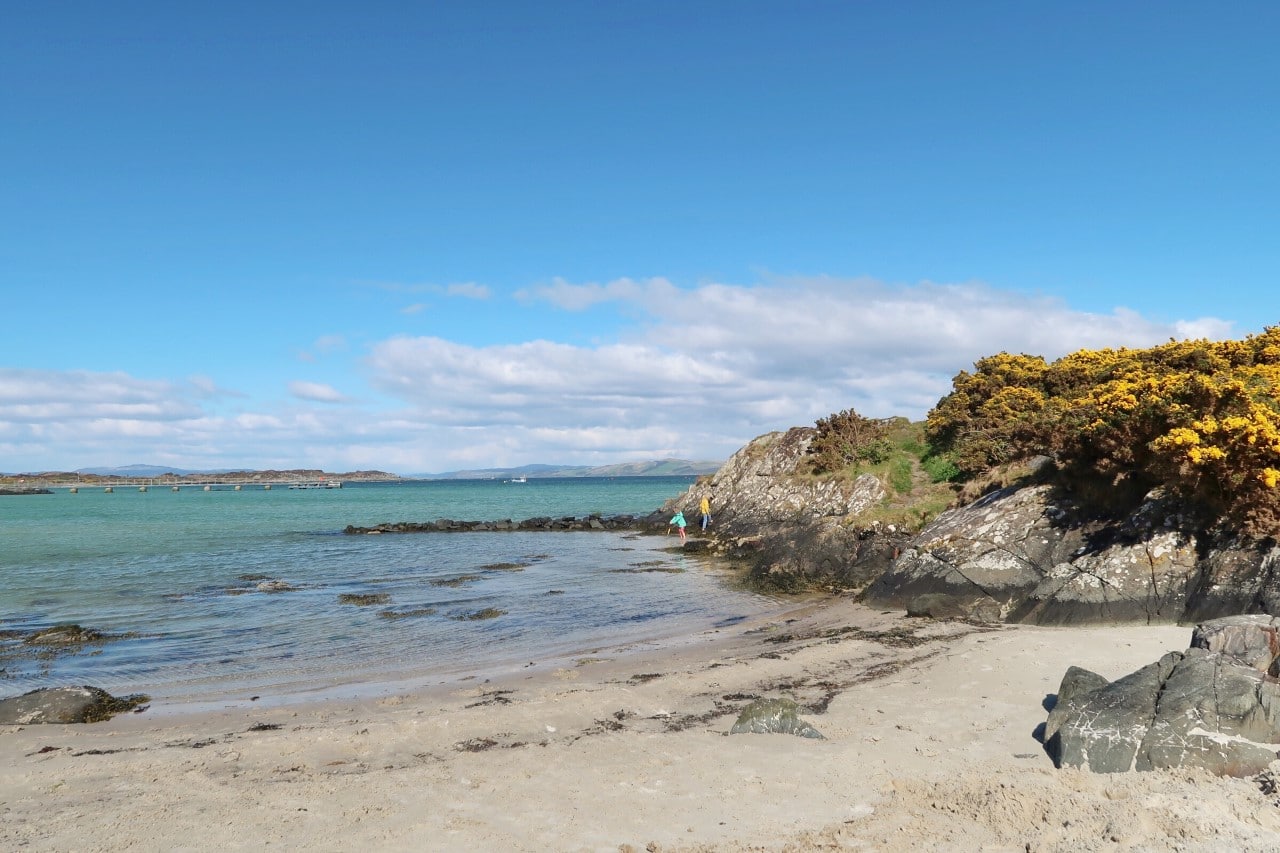 One of the less visited islands is Gigha, only a 20 minute ferry journey from the mainland on the Kintyre peninsula. There is a limited number of properties to stay in and no facilities for camping. Although a new campsite is planned for 2022. Here you will find beaches, walks, crafts and delicious food.
Northern Isles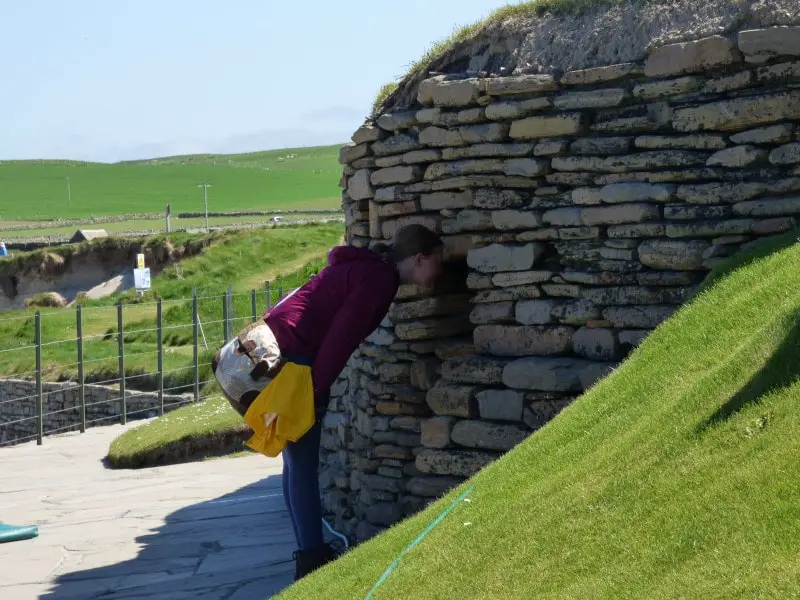 Going further North to Orkney and the Shetlands you will find more open landscapes filled with history. These islands were well known to be settled by vikings, with many place names, local peoples names and accents sounding distinctly Scandinavian. Orkney is only a short ferry journey from the North of Scotland or you can get a cabin to sleep in on an overnight ferry from Aberdeen. Either way I would recommend a car for ease of travel throughout the islands. There is plenty to visit relating to earlier civilisations such as those at Skara Brae and relics from the world wars as well as vikings and wildlife!
The Highlands
The highlands have become very popular with the introduction of the North Coast 500 route. As lovely as the route is it can be awful on the roads during the summer, so I recommend visiting out of season for a better experience. There's plenty of history, particularly to do with the clearances, but various other historical sites too. You can spot lots of wildlife and there are stunning landscapes everywhere you look!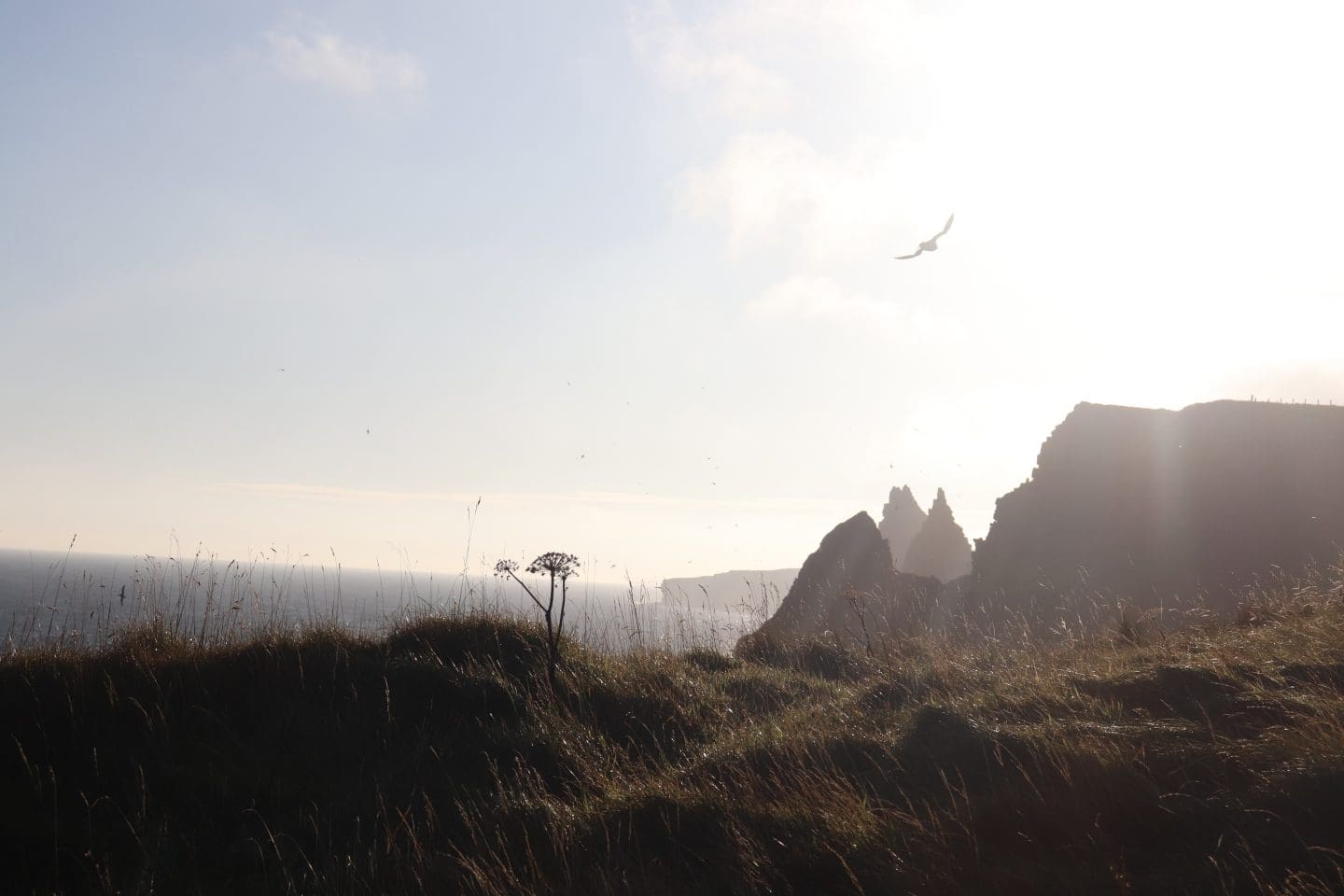 We especially loved the walk to the Bone Caves on the West coast and the Whaligoe steps on the East coast. Next time we would like to visit the zip lines on the North coast!
Aberdeenshire
Having lived in Aberdeen and visiting Aberdeenshire area whilst at university I know the area fairly well. Aberdeen has some fantastic museums and restaurants, even wildlife in the form of dolphins at the harbour! Although you will find lots more stunning landscapes away from the city, alongside stately castles, steam railways and quaint villages.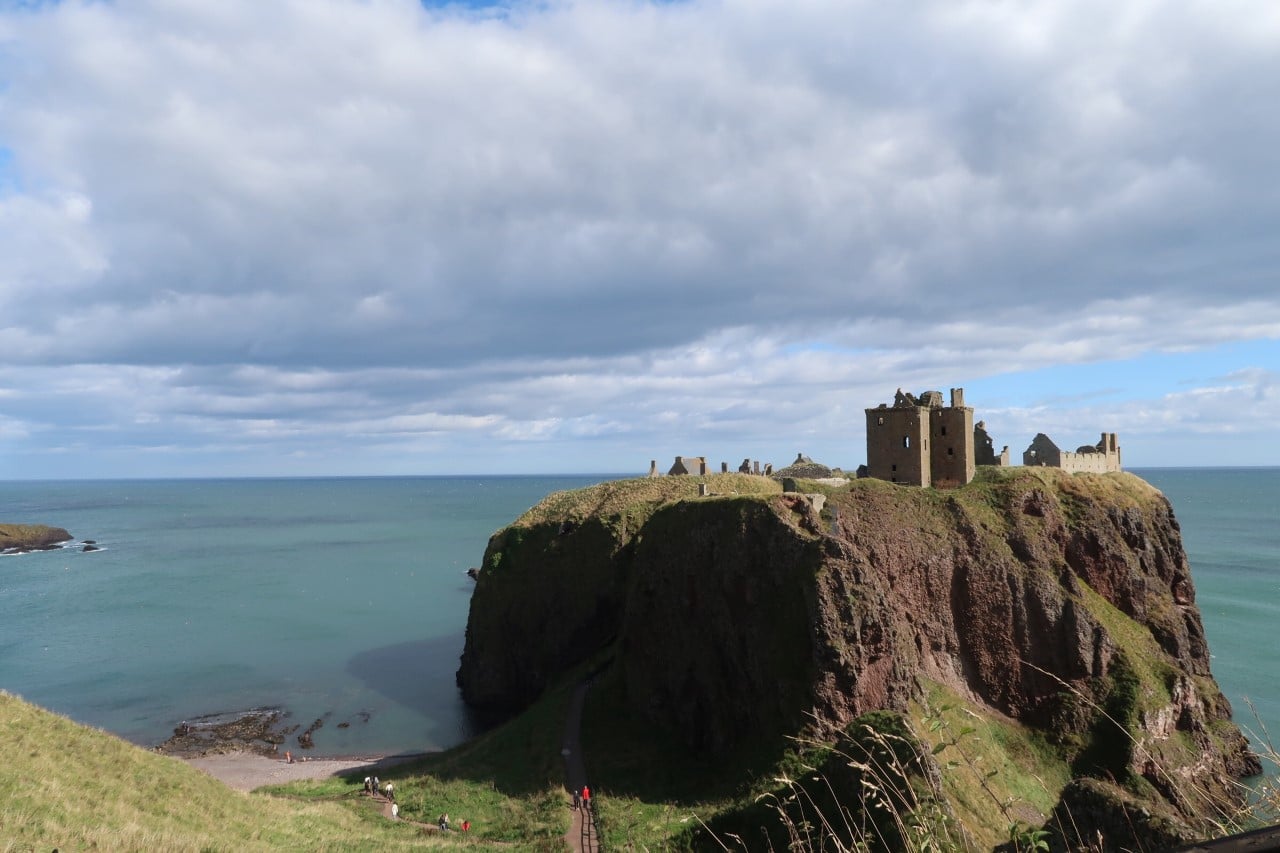 Nearby Stonehaven has plenty to see as well. Being a short drive or train ride from the city it can be a good base to visit Aberdeen and surrounding countryside.
Perthshire
In Perthshire you will find beautiful woodlands, lochs and hills. Perthshire has a bit of a nickname as 'big tree country' as it has over 200,000 acres of woodlands with more champion trees than anywhere else in the UK.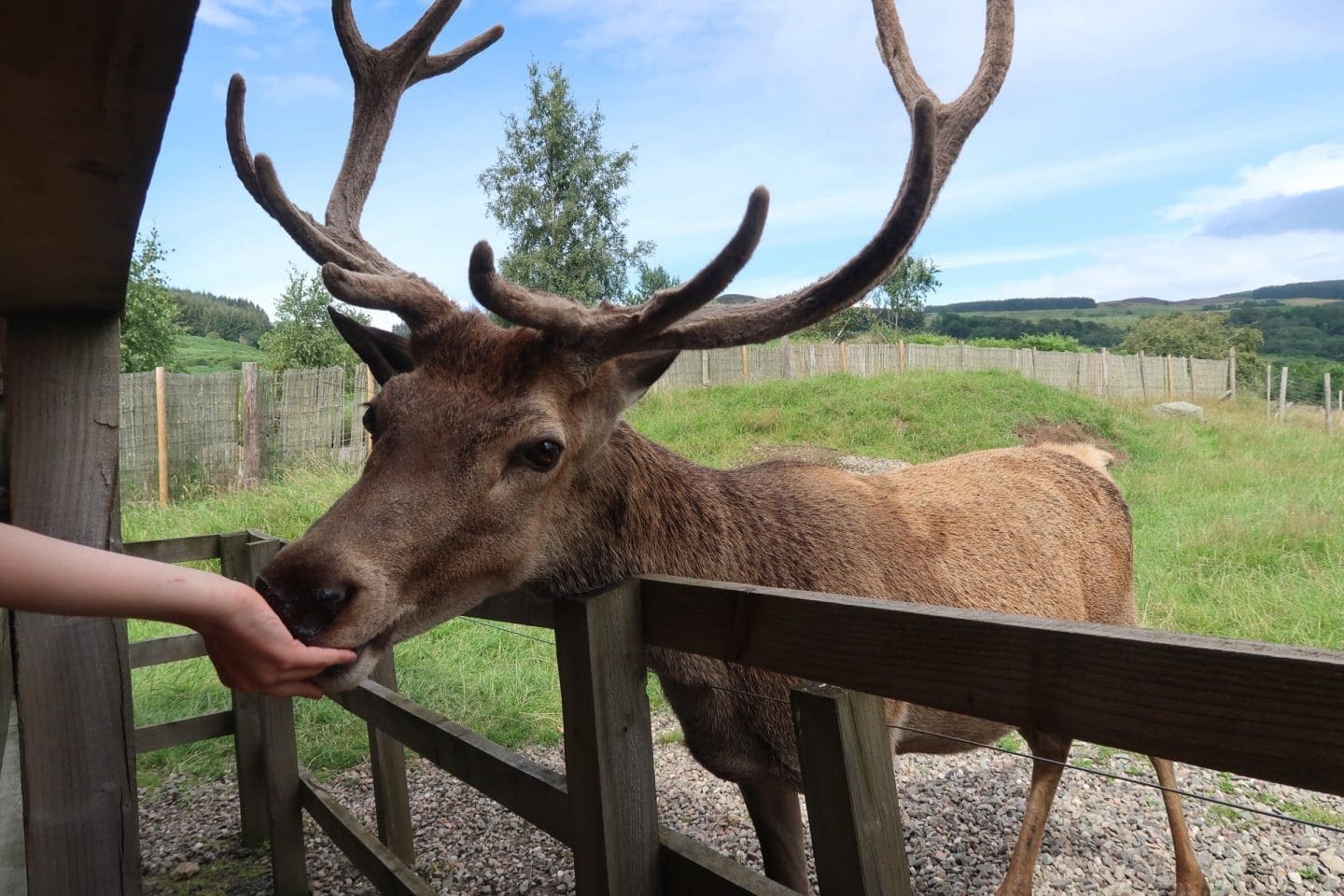 One of our favourite areas to visit is Dunkeld and Birnam. We actually got married a the Hermitage folly in the woods beside Dunkeld, it's a magical place! There are lots of woodland paths in the area and it's great to watch salmon leaping in the autumn. If you are going to be in the area in autumn then you will want to make sure you book to see Enchanted Forest. It's an amazing light show in the forest and definitely a highlight.
You can also see red deer and try gold and gem panning near Aberfeldy at Highland Safaris. This was a highlight for the kids, along with the amazing Scottish Crannog Centre!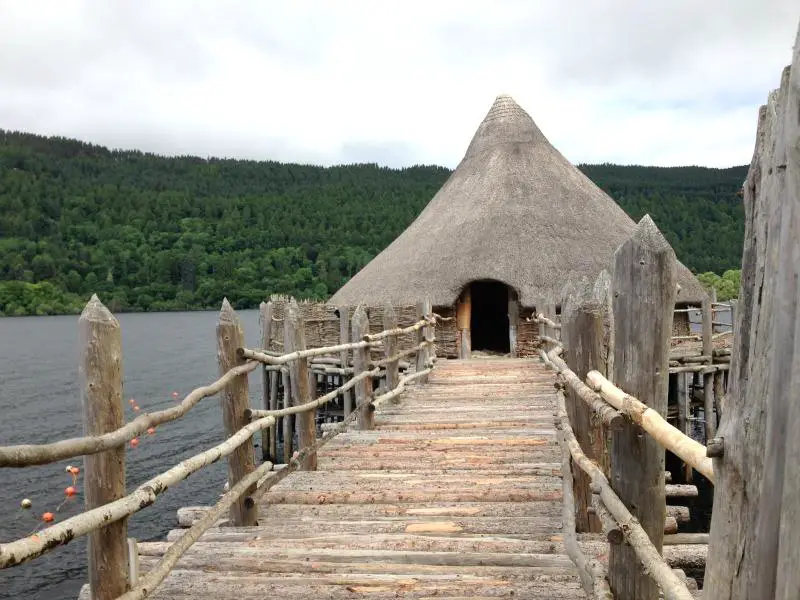 Central Scotland
Central Scotland includes all the council areas from Glasgow across to Edinburgh and upwards into Stirling and Fife. This is just for simplicity as otherwise there's a lot of areas to cover!
This is the area where you can find plenty of attractions including museums, zoo's and safari parks, a LOT of castles and plenty of restaurants. It's the most populated area of Scotland, but definitely plenty to see and do both indoors and out. You can read more about things to do in Central Scotland here.
Fife has beautiful beaches and a great place to head to explore historical villages and a boat trip over to the Isle of May to see puffins. Stirlingshire has the famous Stirling Castle, Wallace Monument and stunning mountains of the Trossachs. Stirlingshire is definitely a good place for walking!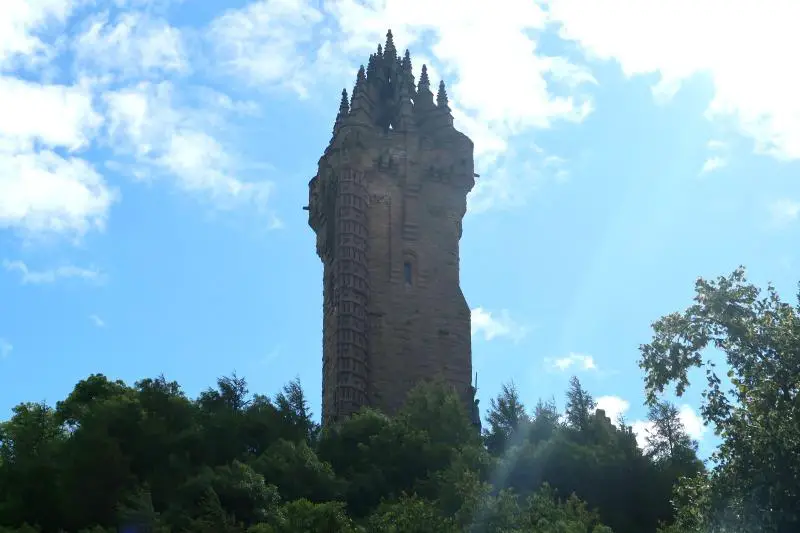 Glasgow and Edinburgh are the most populous cities in Scotland. The fantastic science centre and transport museum in Glasgow are great for families and I highly recommend The National Museum of Scotland and Dynamic Earth in Edinburgh. Although there are plenty of other sights to see too!
You will also find a range of different country parks in Central Scotland. They are often in areas that are old estates, with a little history as well as walks and playparks.
Argyll and Bute
The wild landscapes of Arygll and Bute include a large amount of coastline along sea lochs, alongside beautiful hills and forest. Particular points of interest are the town of Inverary with it's historic castle and jail, Ben More and Crarae Gardens and Auchindrain township. You can also visit the Scottish Beaver centre and find many standing stones and ring marked rocks.
Along the coast of the Kintyre peninsula are various sandy beaches to explore and of course there is the Isle of Bute, a short ferry journey from the mainland. Smaller isles can be found around Oban, a busy port town for the smaller islands as well as Mull, Coll and Tiree. For even easier to access islands head over the Bridge over the Atlantic to Seil Island and a 5 minute ferry journey from there to Luing.
Ayrshire and Arran
Ayrshire is another coastal area of Scotland, stretching from South of Glasgow down to Dumfriesshire. Although it's made up of several council areas I've combined them for ease of creating this post. The popular island of Arran is also included in Ayrshire.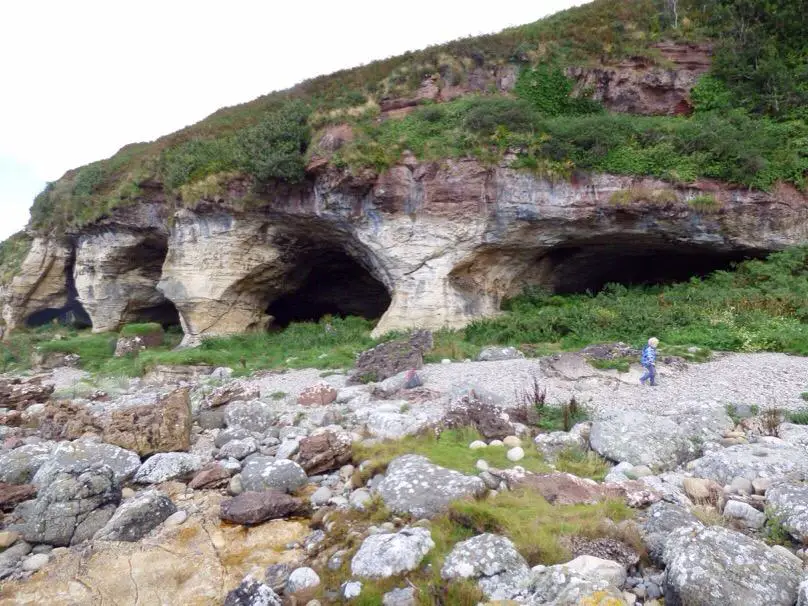 Arran is a great wee island with a lot of history to explore including King's caves and the Machrie stone circles. Inland is the majestic Goatfell which can be seen all the way from the Kintyre peninsula, towering above Brodick castle. To the North is Lochranza castle and there are various beautiful beaches to visit too.
On the mainland you can find places to commemorate historical people such as Rabbie Burns. There is Culzean castle and country park to visit, along with a beautiful stretch of beach to explore. The Scottish dark sky observatory is open to the public and has 2 large telescopes to observe the universe. Families like to visit Heads of Ayr Farm Park for a fun day out.
South of Scotland
In the South of Scotland is Dumfriesshire and the Borders. Together they stretch from the West coast to the East, covering a large area of Southern Scotland. Beautiful coastline on either coast, with rolling hills and woodlands inland.
Dumfriesshire has many fantastic attractions, many are concentrated around Dumfries itself, including museums and eateries. However further to the West are the fantastic WWT wetlands at Caerlaverock where you can spot Barnacle Geese in the winter. The triangular castle of the same name is close by to the wetlands. Children will love the Cream O' Galloway Farm Park and kids with a love of shiny rocks will adore the gemstone museum.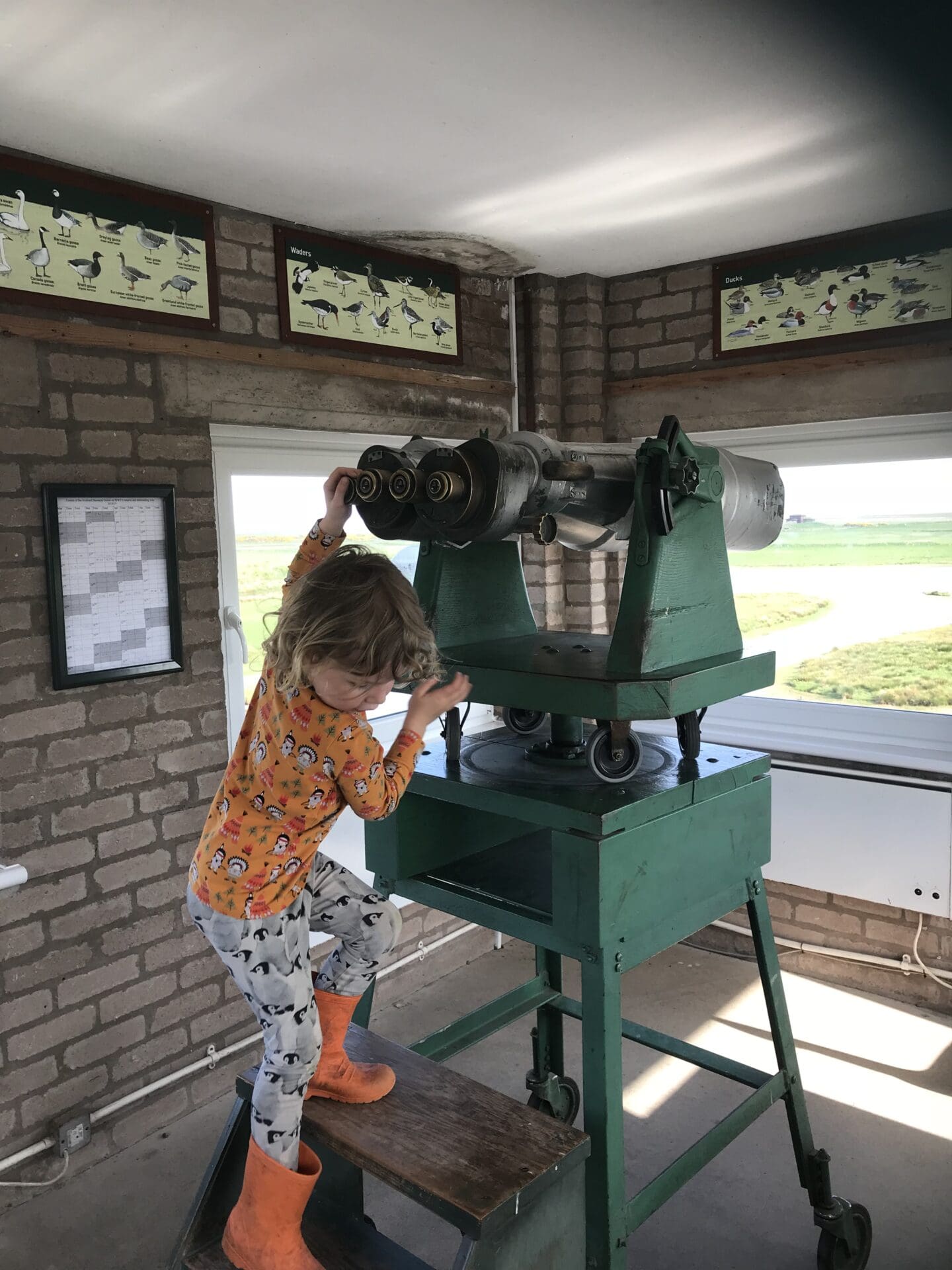 To the East in the Borders are beautiful areas to walk alongside the historical towns with abbeys to explore. The beach at Coldingham is very popular and you can even check out the beach on the webcam at the surf shop!
Type of Accomodation
There are so many different awesome places to stay. I've listed a few we've visited or recommended. First I would decide which type of accommodation you are going to stay in, self catering, camping, glamping or hotels and B & B's.
Self Catering
There are clearly many places throughout Scotland that are brilliant for self catering. You can check Airbnb and booking.com for choices on your available dates. However here are a few self catering options we would recommend.
As mentioned above we enjoyed staying in an independently owned cottage on Lewis. The owners look after it well and it's often booked up throughout the year due to it's gorgeous location and short walk to the blackhouse village. It's the perfect location to explore both Lewis and Harris.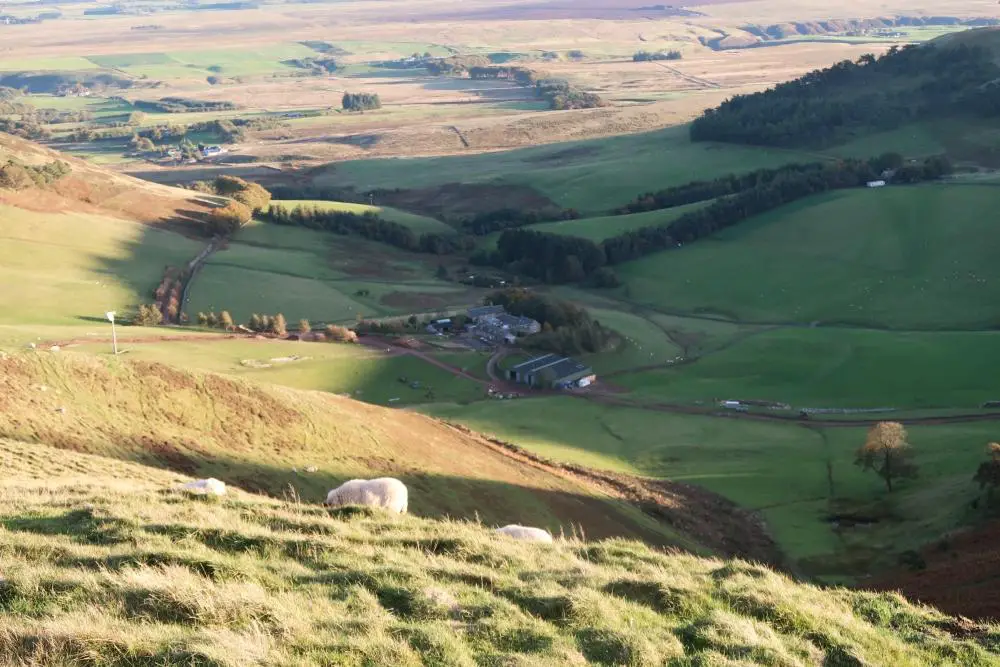 Near Edinburgh you will find the gorgeous Eastside Cottages, nestled within the Pentland Hills. The cottages on the farm are beautiful and a great way to combine the countryside with a city break!
The Taymouth Marina on Loch Tay is the perfect spot for both a relaxing stay in the generous apartments complete with hot tubs. Plus fantastic for adventure with kayaking on the loch, walks nearby and a visit to the Crannog museum next door.
On Arran is the popular Auchrannie resort, which offers guests the choice of hotel rooms or 30 self catering lodges. The resort offers dining options, softplay, pools and a spa. So it's perfect for a bit of luxury!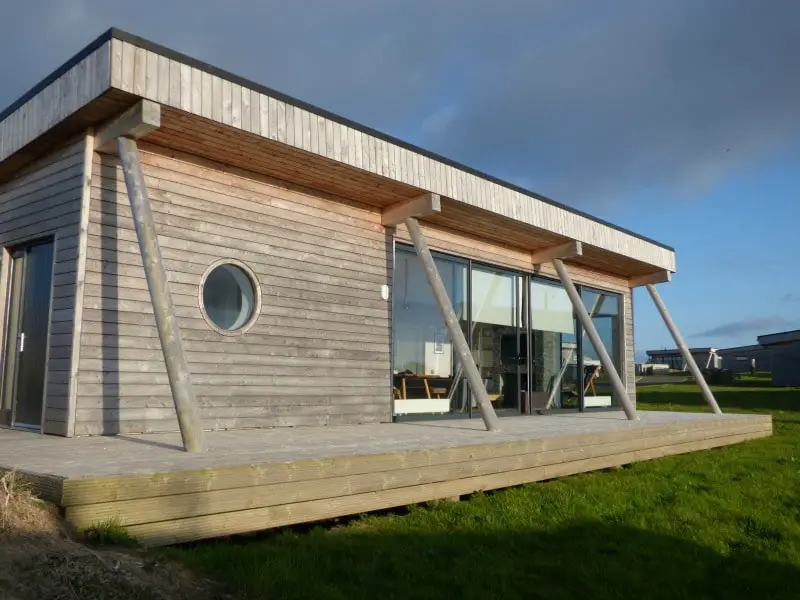 In the far North of Scotland are the Natural Retreats lodges at John O'Groats. Here you can stay at the stunning lodges with views across to Orkney and beautiful landscapes all around. Visit Orkney for a day trip or take a walk to nearby Duncansby head for beautiful views.
Just outside Aberdeen is the Deeside Holiday Park, within easy distance of the centre and the surrounding Aberdeenshire countryside. It was a great location for a family self catering holiday, space for the kids to run around and even a play park to entertain them.
Also check out these 5 stunning winter retreats if you are looking for a cosy getaway in Scotland this winter.
Camping and Glamping
We've camped in many places throughout Scotland and enjoy the closeness to nature. Particularly when we can be right beside the beach! Here are a few of our favourite spots
The isles of Coll and Tiree are further out, but worth a longer ferry journey. Coll particularly seems to have less visitors and has such a lovely relaxed atmosphere with very friendly people. We camped on both islands and enjoyed it immensely. Although do bring some gaffa tape in case the strong winds break your tent poles like ours!!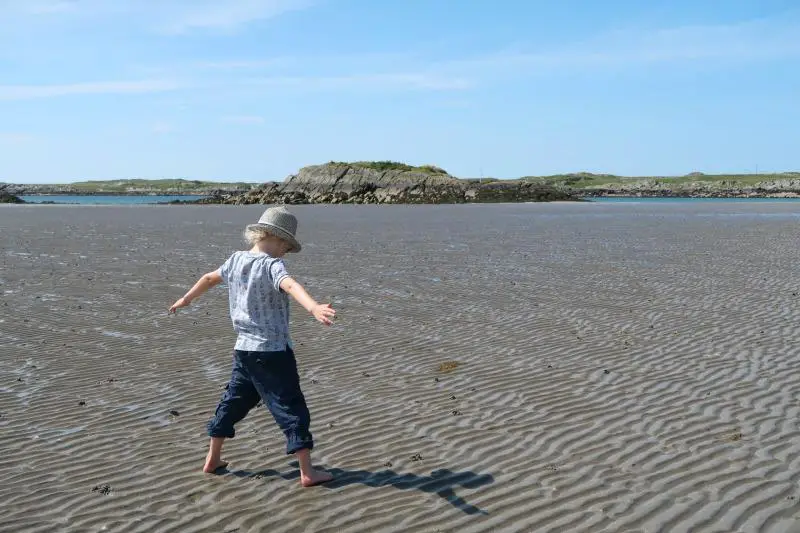 On Arran we've stayed at Seal Shore campsite in the South, where we did actually see some seals! The beach is right by the campsite, with both rocks to explore and singing sands! From here we could easily travel around the entire island.
The beautiful area around Arisaig and Mallaig is a must visit for beach lovers. The sands are stunning and views out to the islands of Rum, Eigg and Muck. We have stayed at Invercaimbe campsite many times with the children, loving the beach at the (tent) door step!
Fidden Farm at Fionnphort on the Isle of Mull is another brilliant location for camping. The large campsite gives plenty of space and you can camp right by the seashore. It's also the prefect place to explore Iona or get a boat to Staffa.
Comrie Croft is not very far from us and we like to visit their bike skills park and trails throughout the year. We tested out our air tent there for the first time (in case it was harder than the instructions made out!) and loved it. There are several different camping areas and a great cafe with delicious food. You can even hire bikes to use here if you don't want to bring your own.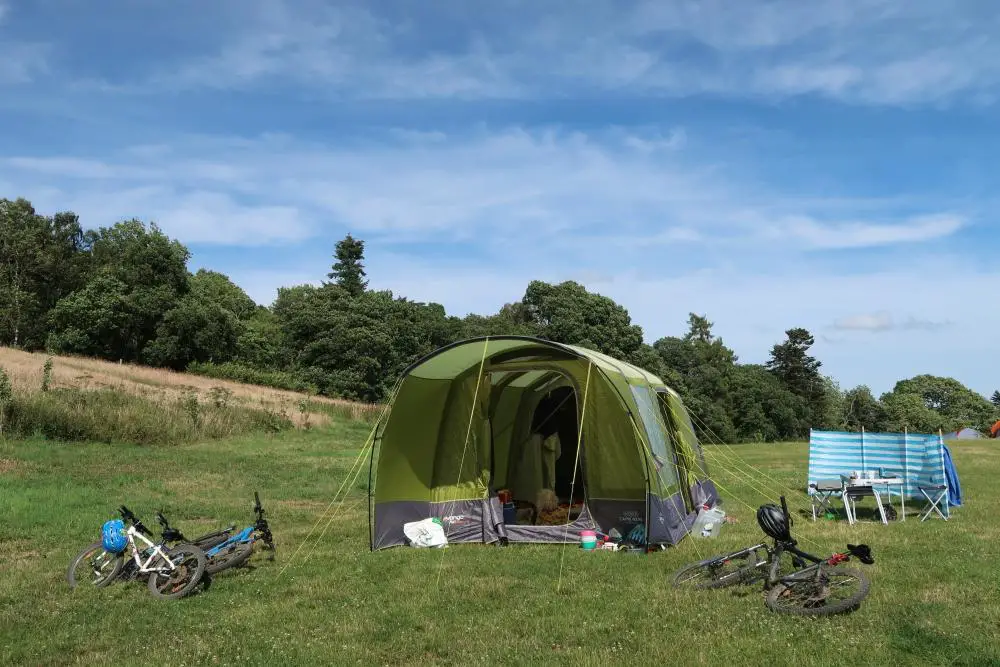 For those in campers and motorhomes there are some fantastic spots to visit on the outer Herbides. We particularly love Balranald campsite on North Uist where we were a stones throw from the white sand beach and right on an RSPB reserve with plenty of wildlife.
Whilst following the North Coast 500 route the children and I stayed at 5 different locations around the North of Scotland. The two top favourites had to be the well laid out glamping pods at Ben Loyal Hotel, Tongue and Achmelvich beach North Coast 500 pods.
At Loch Lomond we particularly enjoyed staying at the Cameron House Lodges. Bonus here is that there is a Scottish seaplane that you can book onto, flying over to the West coast and back with amazing views!
The treehouses at Harvest Moon Holidays near Dunbar is a bit of a cross between glamping and self-catering. They are a great place to stay with access to the huge stretch of quiet beach and lovely farm animals including llamas that can be fed every day!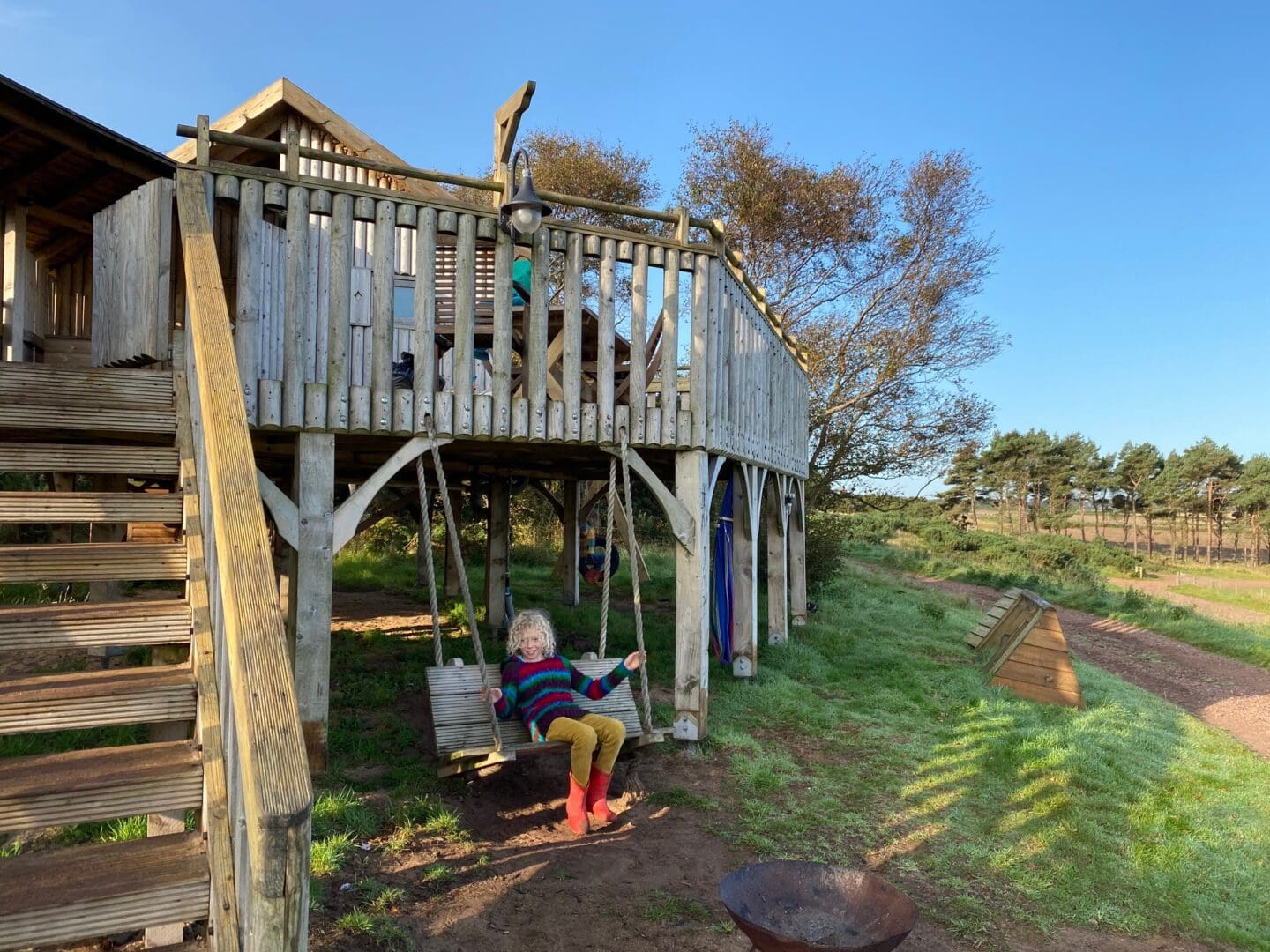 Hotels and B&B's
There are a huge amount of hotels around Scotland to choose from. We've stayed in some fantastic boutique hotels as well as larger chain hotels. Edinburgh has some fantastic hotels right on the Royal Mile, including the Inn on the Mile and Radisson Blu Hotel. Or a little further away is the Apex Grassmarket Hotel that has fantastic views to Edinburgh castle.
In Aberdeen there are various great hotels to stay in. We know Aberdeen quite well having lived there in university days. We last stayed in the Aberdeen Altens Hotel which is outside the city, but easy access from the South. Perfect place for seeing the dolphins at the harbour!
Glasgow has plenty of hotels throughout the city, popular choices being DoubleTree by Hilton and the Crowne Plaza. Smaller and more central hotels are also available, although we haven't actually stayed in any in Glasgow to personally recommend them!
Throughout Scotland you will find old country estates that are now hotels. From the Roxburghe in the Borders to Cromlix in Stirlingshire and Inverlochy at Fort William. These are definitely expensive but luxury options!
More Ideas For Your Trip To Scotland
Pin Where To Stay In Scotland