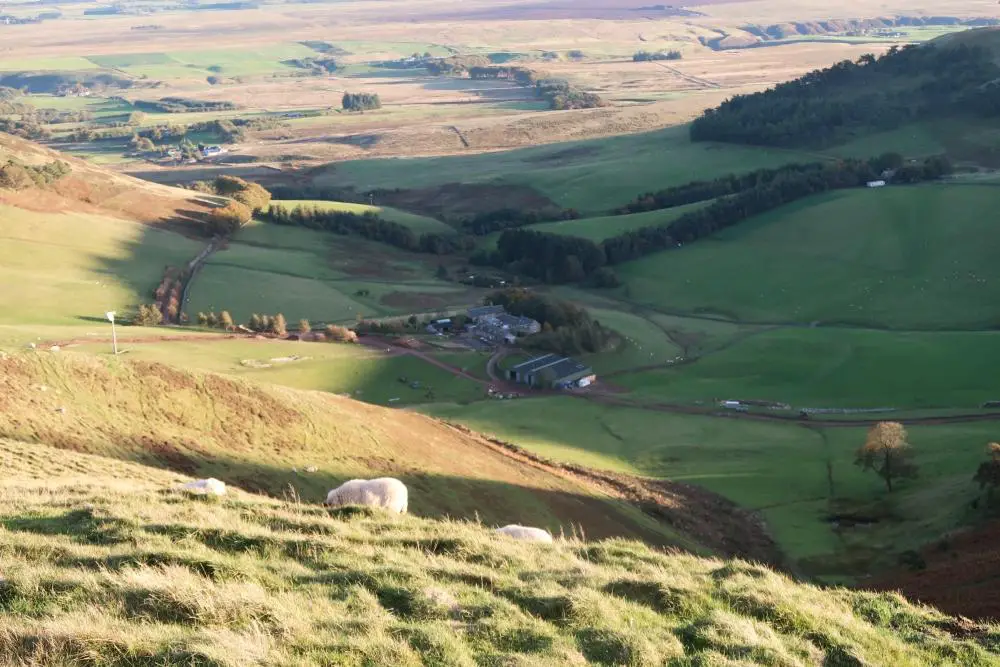 The Scottish Government has said that self catering places will hopefully be able to open again sometime in July 2020.  So here are some fantastic Scottish self catering properties.  They are all in areas where it will be easy for you to social distance from others, whilst enjoying a wonderful holiday. I think we all deserve some time away from home after several months of lockdown!
Self Catering Scotland
The properties below are in no particularly order, but they are all places within the natural environment so you can explore from your door.  There is no need to worry about social distancing as you won't see many people around!
Eastside Cottages
Two years ago we visited the lovely Eastside Cottages in the Lothians.  It's only a 20 minute journey from Edinburgh, but you won't realise it whilst you stay here.  The cottages are in an old farm building, with 3 separate self catering properties.  Plus an additional property, the Woodshed, further away in a secluded spot for couples.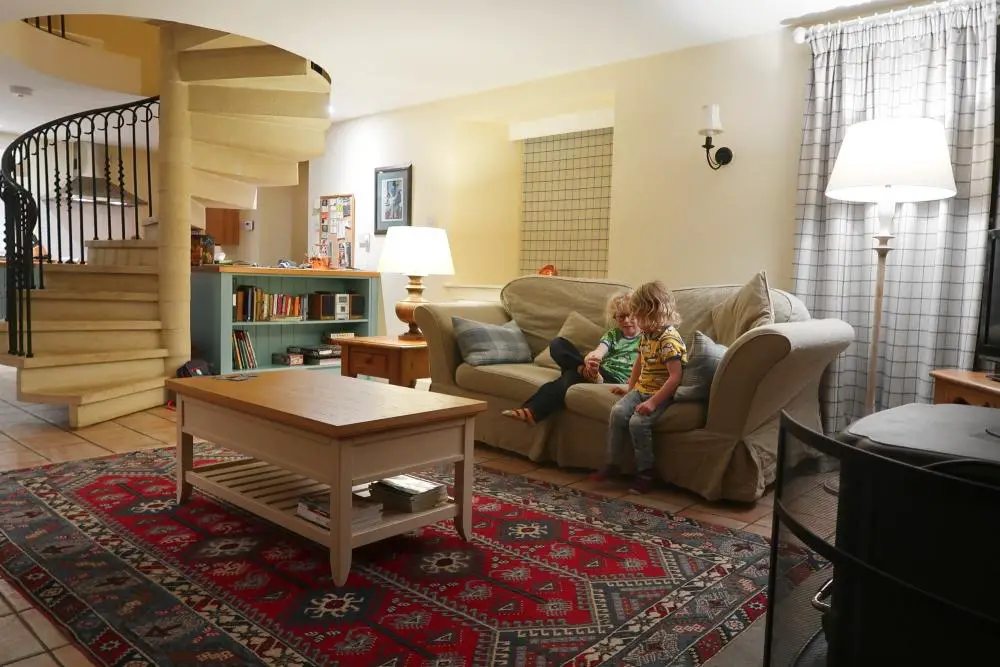 The farm is right in the Pentland Hills and you can explore the peaceful area, walking along the hillsides and enjoying being in nature.  There are plenty of directions to walk with great views wherever you look.  We also visited lots of different places in the local area, from castles and tubing to country parks.
Eastside Cottages themselves are fitted out beautifully and were exceptionally clean when we visited.  There are now new cleaning regulations for self catering places opening after the pandemic and you can expect the properties to be sparkling and ready for your visit.
Catchpenny Safari Lodges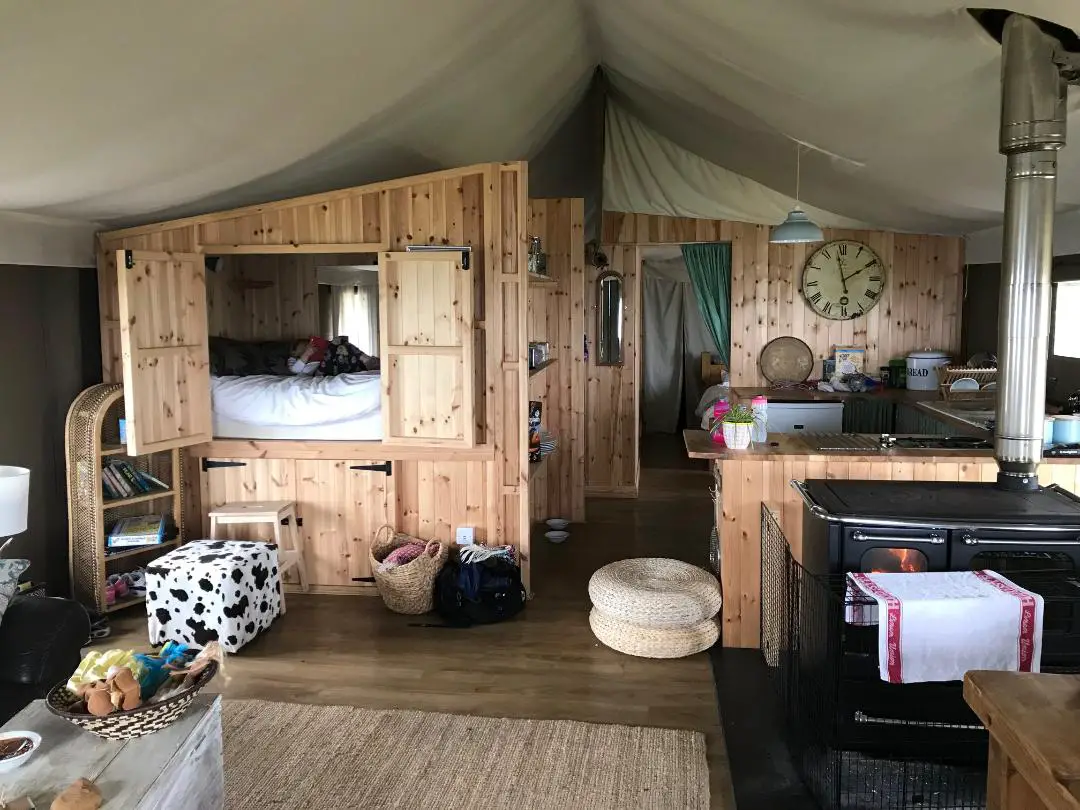 If you are looking for a self catering lodge right by the coast of Fife, then Catchpenny Lodges are for you.  The lodges themselves are well laid out with a beautiful wooden interior and canvas exterior.  So you get the comfort of a home home away from home, but feel like you're under canvas.
The lodges are laid out with 2 double beds and a twin room.  The rest of the lodge is open plan so you can chat and the kids play whilst you enjoy the view or cook dinner!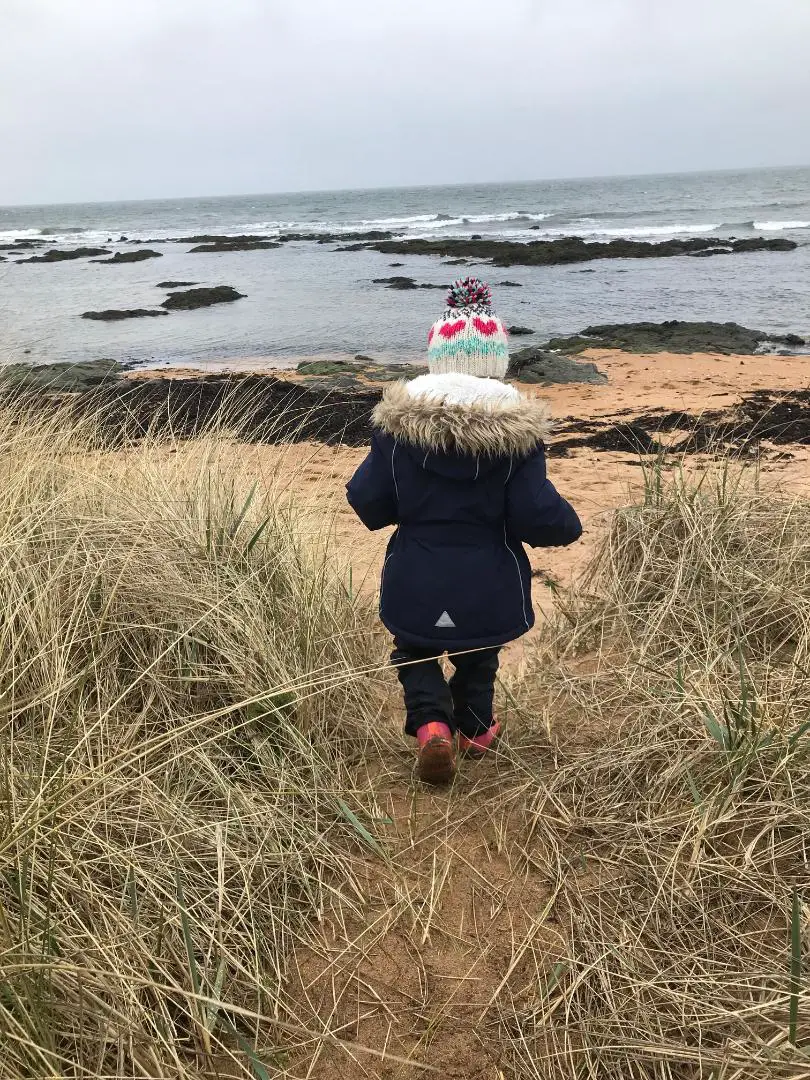 Catchpenny is in the perfect position to visit various parts of Fife.  From walking along the Fife Coast path, visiting local castles and beaches or even trying out water sports or the chain path.  There's a lot to do for everyone!
Isle of Eigg
The Isle of Eigg is a stunning small island to visit.  We only visited on a day trip and as you can't take cars (and we didn't have bikes), there wasn't much chance to explore.  We did have a fantastic few hours playing on the beach and and exploring the little bay.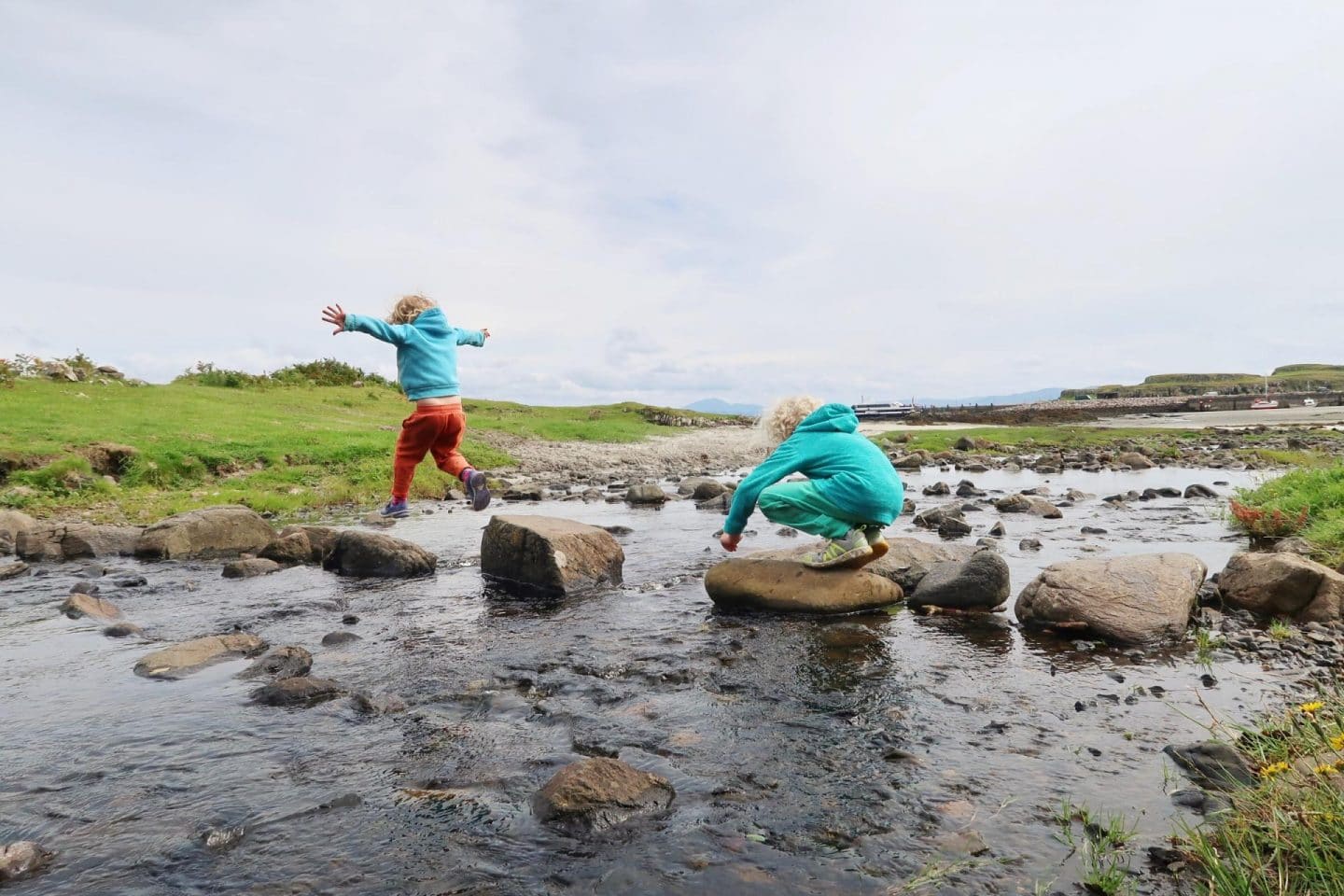 There are lots of places to stay on Eigg, but I particularly love the sound of the old blackhouse croft of Tigh Eilidh.  Tigh Eilidh has a great spot to look out over the sea to Rum, as well as a perfect position to explore the quiet island.  I doubt you need to worry too much about social distancing!
The cottage has everything you need for a wonderful self catering holiday with the family.  Tigh Eilidh can accommodate 6 guests in 3 separate rooms.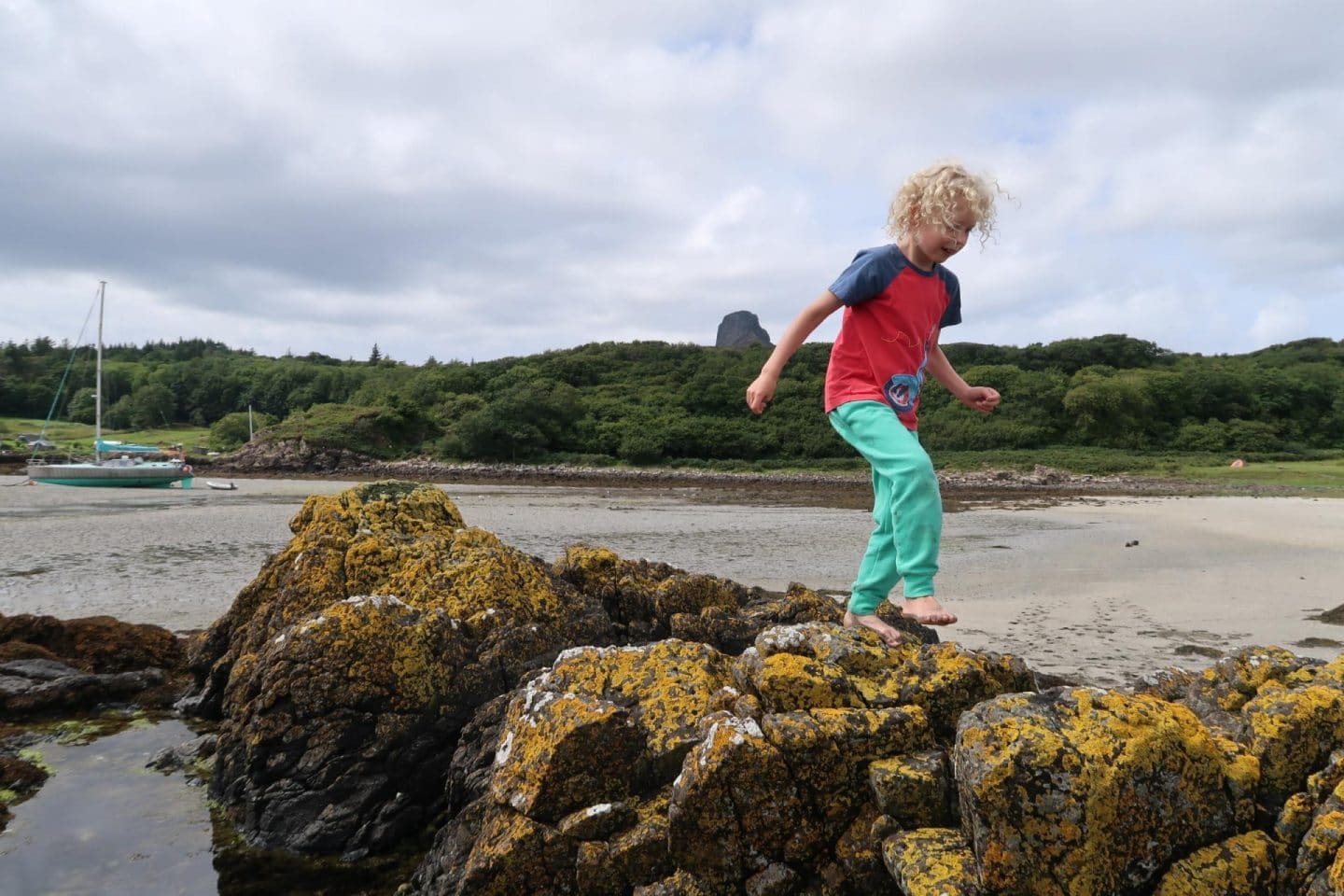 If you intend to stay for a little while on Eigg I recommend bringing (or hiring) bikes to explore the island. You can also hire kayaks to explore from near the ferry pier too.
Balmeadowside
Set in the Fife countryside is Balmeadowside Lodges and Cottages.  In the farm you can get up close to red deer, cattle and llamas, just a minutes walk from the accommodation.  At Balmeadowside you will find 19 different lodges and cottages, some have their own gardens, which would make it easier for younger children to social distance.
From the cottages you can explore paths in the local fields and woodlands, or head off elsewhere to explore.  It's not far to Dundee or St Andrews from Balmeadowside, perfect to explore a wide area.
Pine Bank Chalets
Aviemore is a beautiful area of Scotland with lots to do in both summer and winter.  We were supposed to head up there in the Easter holidays to visit Landmark's new dinosaur themed area.  We will head up again sometime soon, but may have to stay at these beautiful lodges at Pine Bank Chalets instead.
The chalets are in the perfect place to head up into the hills for some great walks or cycling along the areas many bike trails.  There are plenty of places to buy food or takeaways and a variety of attractions that will open up later in the year.  You can find fantastic views across to the Cairngorms, or even explore the many paths in the hills yourself.  Although it's not near the beach there are various lochs and rivers in the area that will keep kids happy, the sandy beach at Loch Morlich is always a hit with ours.
The Haven, Stonehaven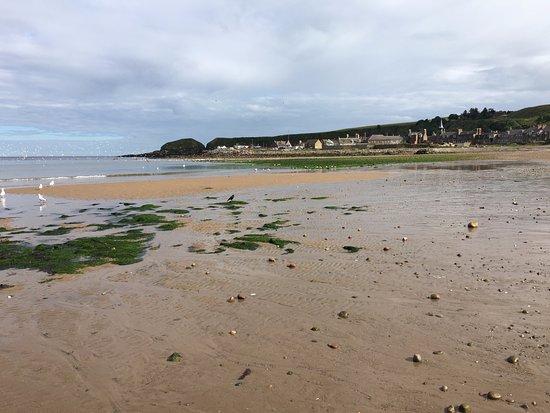 Stonehaven is a quaint little beach town on the North East coast of Scotland.  The infamous Aunt Betty's is just along the sea front selling delicious ice creams and sweets. Plus you have the beautiful beach area to enjoy with plenty of space for social distancing.
We have been recommended this beachfront apartment on AirBnB, which looks amazing and a great price too.  There's 2 bedrooms with space for 4 people and it's even dog friendly!  The balcony at the front over looking the beach is definitely a selling point.  It would be great for sitting in an evening watching the waves roll in.
From Stonehaven there are plenty of places to visit and lots of fantastic walks around the area.  When the castles re-open then you can also head over to Dunnotar Castle beside Stonehaven, along with several others in rural Aberdeenshire.
Seasgair, Aviemore
Seasgair Lodges are a variety of different cottages and lodges around the area of Aviemore, Boat of Garten and Carrbridge.  There are lots of different locations to choose from, each cottage or lodge different.  I particularly like the cottages in the middle of the woods, fantastic for social distancing!  The kids can play in a big garden and we can easily explore the surrounding area without seeing many people, just wildlife.
As mentioned above, Aviemore has lots of great attractions.  However, I am unsure when these will open.  But you can still spend plenty of time walking, cycling and even kayaking in the local area.  A great place for a nature holiday.
Inchmagrannachan, Dunkeld
We had our wedding in The Hermitage forest near Dunkeld, so it's always a special place to us. I loved the look of Dunkeld Holiday Cottages, which are 3 self catering holiday cottages in an old steading.  They have been set up beautifully for visitors and are in a fantastic place to explore the stunning woodland in the area.
Aside spotting red squirrels and deer in the woodland, you can also stroll along the river or bring your bike to cycle local trails.  Of course there's the lovely little town of Dunkeld to wander round too! I would definitely recommend The Hermitage, the folly is beautiful and you get some fantastic views of the waterfall from there.
These cottages would be great for summer or a cosy autumn getaway.
Leckmelm Estate Holiday Cottages, Ullapool
Loch Broom on the West coast of Scotland is a beautiful coastal area surrounded by mountains.  On the Northern shores of Loch Broom is Leckmelm Estate, a working farm and home to a small community.  It's the perfect place to get away from it all but socially distance too.
There are 3 cottages beside the loch, another two cottages further up the farm and Leckmelm House up the hill from the farm.  Each house is slightly different and range from sleeping 3-6 people comfortably in clean and beautiful accommodation.  It's a great place
From Leckmelm you can explore the local area and look out for wildlife such as White Tailed Sea Eagles, seals, porpoises and deer.  There are plenty of places to cycle in the area or even kayak out on the sea loch.
The Cottage, Hynish, Tiree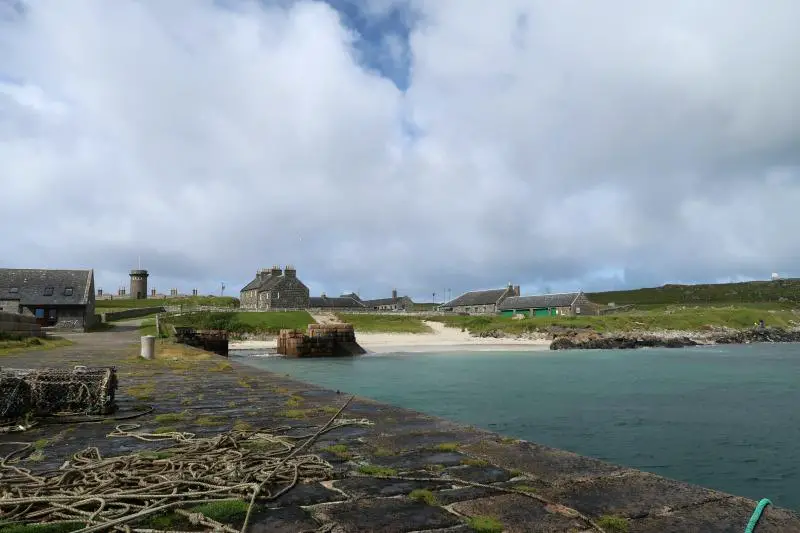 When we visited Tiree in 2018 we absolutely loved the village of Hynish.  We actually visited the tiny beach by the old pier twice during our 4 days on the island as it's such a beautiful area to be.  The museum in the village is very interesting too, we loved learning about the lighthouse on the skerries.
You can stay at one of the self catering cottages at Hynish on Tiree.  They are the old cottages used by lighthouse workers and their families, but have been kitted out with modern facilities and fantastic for a family holiday.  We camped on Tiree when we visited previously, but I would love to go back and stay in the cottages at Hynish.  It's such a wonderful island and the history in this little part is fantastic.
Whilst staying here you can visit the many beaches across the island, which will make social distancing easy!
Croft 103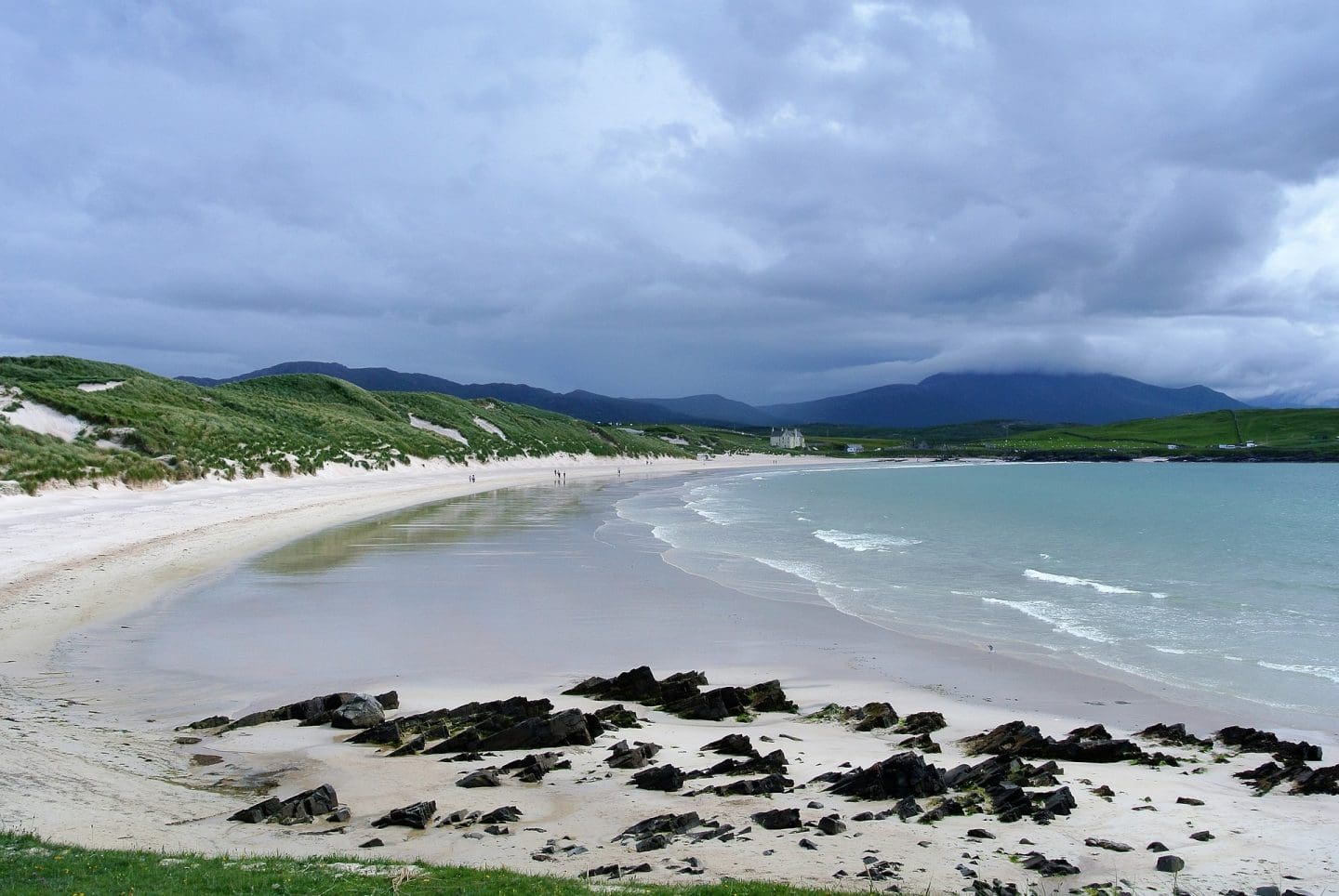 Not far from a beautiful quiet beach at Durness you can find the secluded Croft 103.  There are two eco living cottages, Hill Cottage and Shore Cottage on the sea Loch Eriboll.  They are perfect for anybody interested in ecologically friendly living.  The cottages were built from natural or reclaimed materials and using renewable energy.  The buildings use renewable energy mostly produced on-site.
The cottages are both for 2 people, so great for a secluded couples getaway and very easy to social distance.  Sutherland is a great place for walks and visiting remote beaches.
Pin Scottish Self Catering Holidays For Later