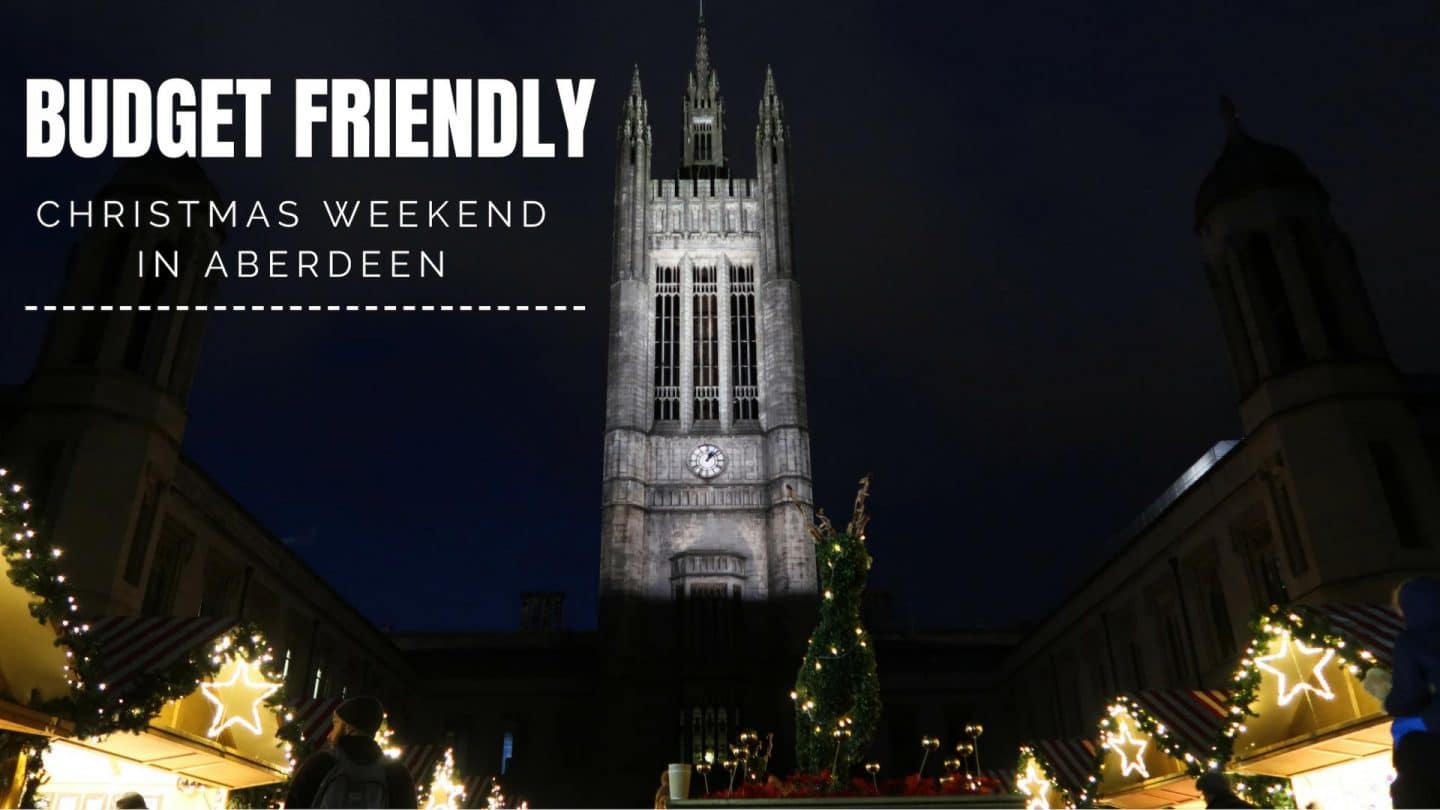 It's been over 10 years since we've been in the centre of Aberdeen, my husband and I both went to university there, but haven't really been back since.  So it was quite a shock to arrive and find that the 24 hour car park we chose to use is where the bus station used to be!  After a quick check of google maps we soon found our sense of direction again and headed to our budget friendly hostel.
We do love our luxury holidays, but sometimes it's nice to get away for the weekend even when money is tight.  Christmas is definitely a time of the year when most of us would love a trip away from home, yet with strained budgets it doesn't always seem possible.  So what better way is there than finding a cheap family room and heading North for a Christmassy weekend.
Citi Hostel Aberdeen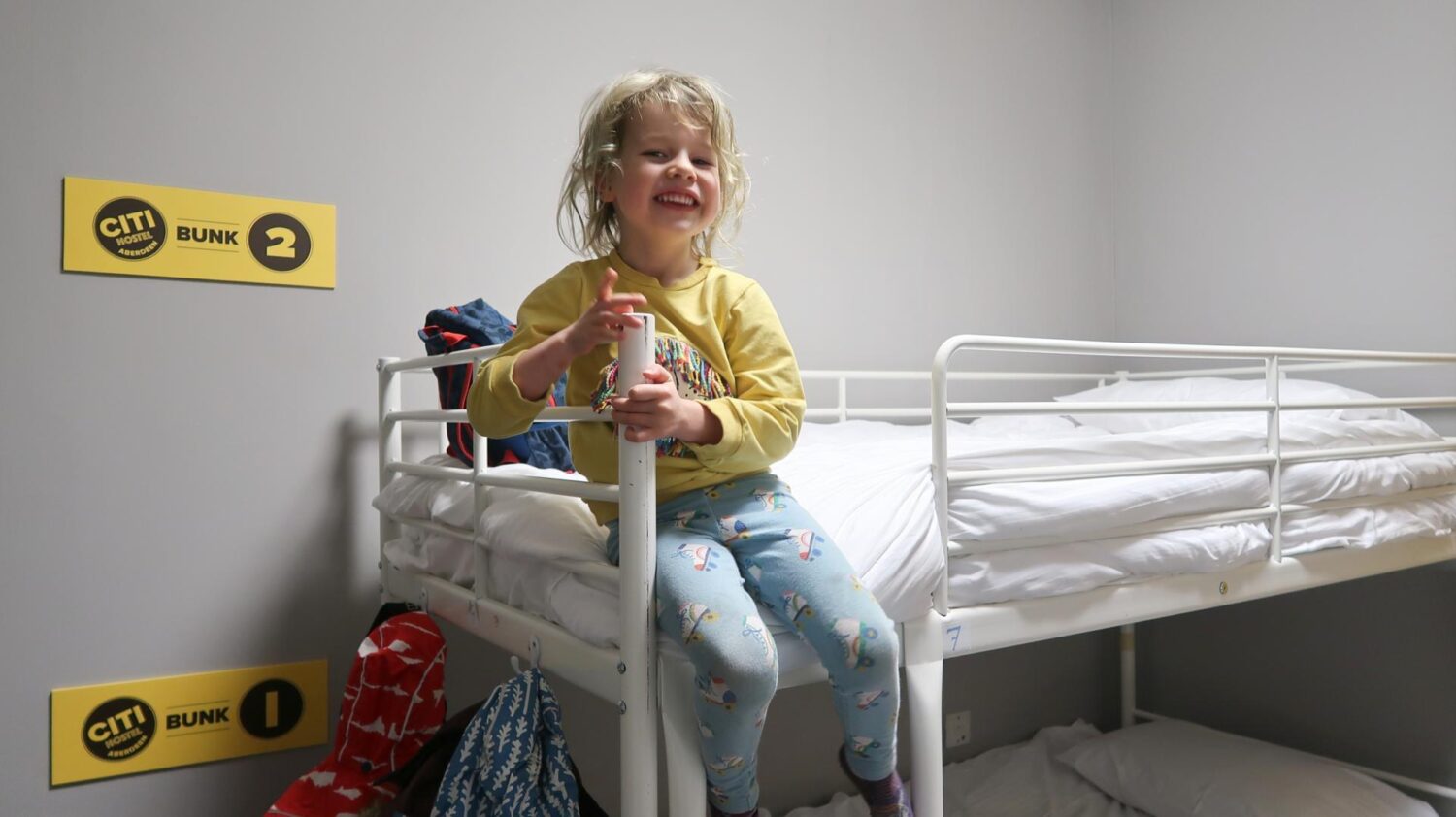 Arriving in the city centre it was bustling with people, presumably starting their Christmas shopping and enjoying the atmosphere.  We headed over to Citi Hostel Aberdeen to begin our weekend away.  The hotel is situated right in the centre of town just beside Union Street.  We knew that being in the city centre would be a little noisy, but with the double glazed windows it wasn't nearly as bad as we thought.  Our children are notorious for being early risers, but despite being right across from a club they weren't woken by any noise.
The building itself is based on a hostel, with bunk beds for guests in either dorms or 4-bed rooms like we were given.  The rooms are fairly basic, which is expected being a hostel, with bunk beds, small lockers and an en-suite bathroom.  The kids quickly claimed the top bunks and peered out to the granite buildings outside.
Christmas in Aberdeen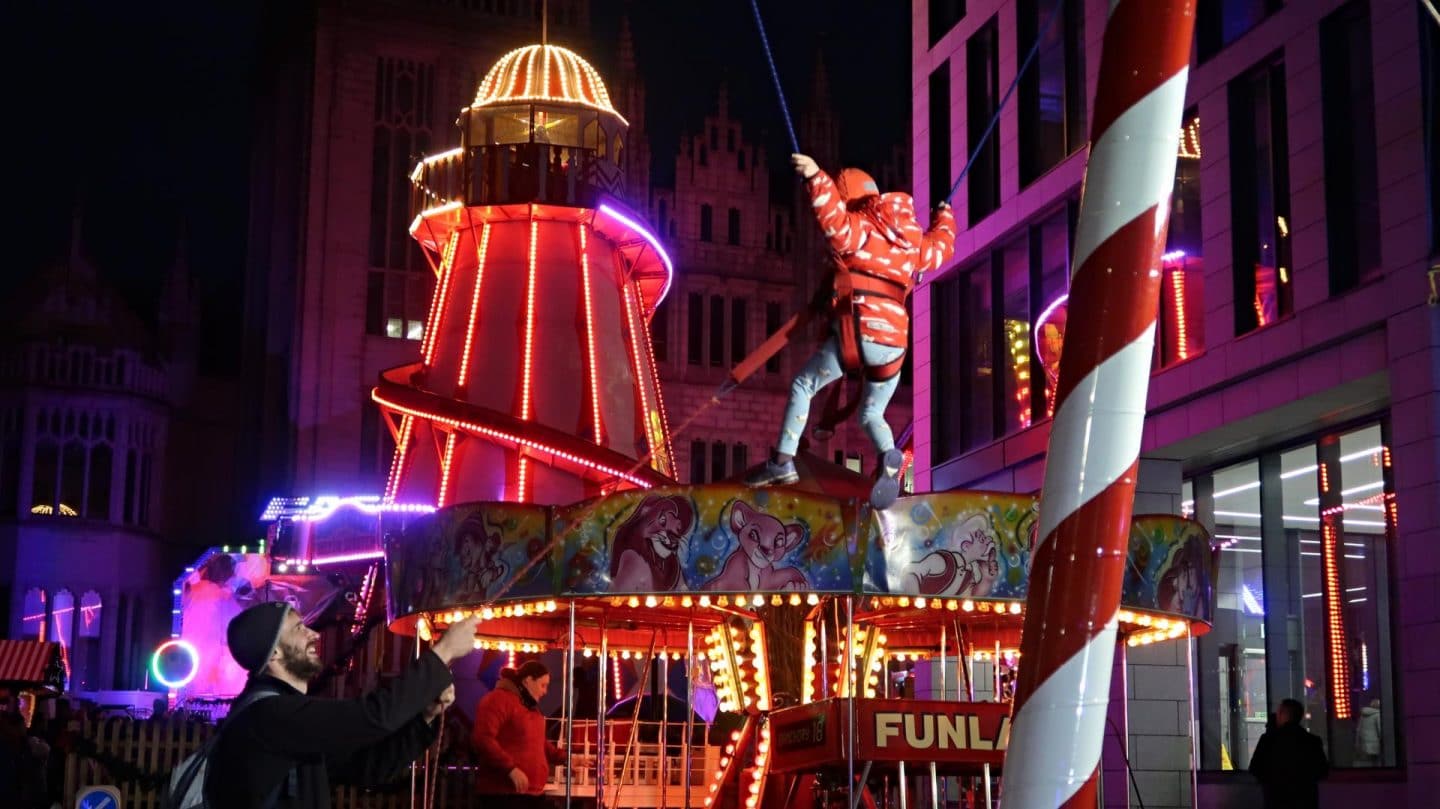 Despite being basic the room was perfectly clean and all you needed for a good nights sleep after a busy day in the city.  After dropping off our bags in the room we went out to visit the Christmas Market at Marischal College.  The kids were extremely excited to see the fairground rides and chose their favourite two rides to go on.  The trampolines were first and then the helter skelter, which they had several slides on as it was a lot cheaper!  There were plenty of other rides that were perfect for older children too, plus the ice rink which we had fun watching.
The stalls around the Christmas market were filled with beautiful gifts and delicious smelling food.  The children and I were particularly mesmerised by the spinning hanging decorations!  Inside Marischal College itself were more stalls and a Santa's Grotto for the children.  Two happy young children walked out of the grotto with presents as we wandered around the stalls, looking delighted with the experience.
We still had a little more time until our dinner reservation, so we made a little detour to see the giant Christmas tree at Castlegate.  The tree is a gift from Aberdeen's twin city in Norway, Stavanger.  It's lovely that there is a tradition of sending a tree across the ocean every year to show the bond between the two cities.
Molly's Bistro
Aberdeen's city centre is beautiful with the lights and Christmas atmosphere and so are the restaurants.  Molly's Bistro was full of lights and decorations, perfect for a meal out for Christmas.
A starter of mussels for me and then onto salmon for the main, both were delicious and a great size.  The children chose meals from the kids menu and spent time colouring and sticking whilst they waited.  Dessert was a difficult choice but I went for the waffles with raspberry and chocolate, whilst the kids were given penguins containing ice cream!
We were all well and truly stuffed after dinner and practically waddled back to Citi Hotel and Hostel!  Molly's was certainly a good choice for dinner.
Other Attractions
There's lots of other Christmas events going on in Aberdeen throughout December, you can check their website to find out more.
Other places to visit within Aberdeen include the Maritime Museum, Duthie Park and the Winter Gardens, Codona's Amusement Park on the Beach Boulevard or go for a bracing walk along the beach.
Of course there are plenty of other attractions outside of the city, but just check for winter opening times before you travel.
* We were kindly hosted by Citi Hostel Aberdeen, however all opinions are our own.