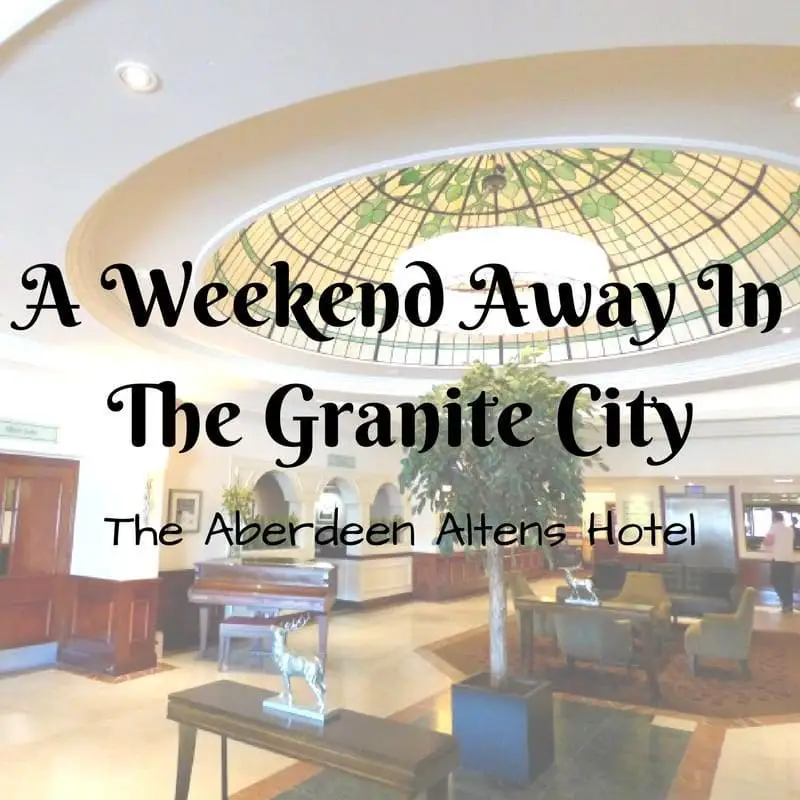 Sometimes things just fall into place.  You know when you are wanting to get away somewhere but have no idea where you should go?  Well we were invited to stay at The Aberdeen Altens Hotel.  It's been years since we have been up to the North East  Both my husband and I went to university in Aberdeen, but haven't been back since.  So we were rather excited to see what the area had to offer us now we were a family.
The Aberdeen Altens Hotel
We arrived at the hotel fairly easily.  We missed the turning due to road works for the new bypass, but soon found a different way round.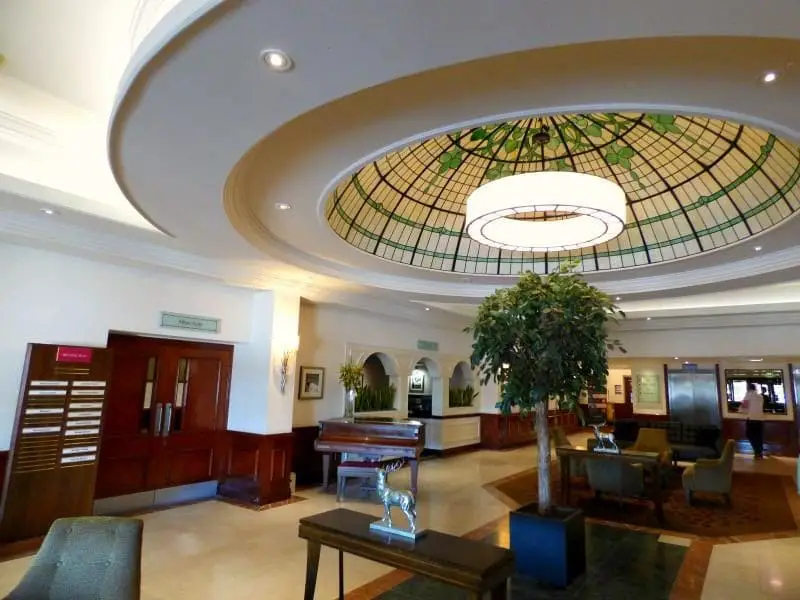 The hotel reception was our first port of call and I love the domed ceiling area, it certainly sets off the tone for the beautifully presented interior.  The boys liked looking at the black and white pictures around the lobby, mostly of seascapes with crashing waves.
The Room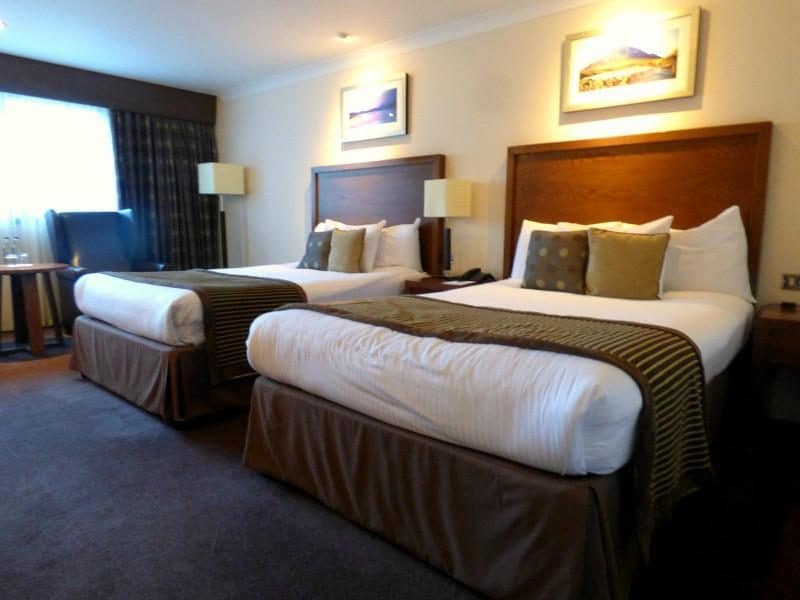 Our room room consisted of two double beds with a desk and seating area and ensuite bathroom.  Between the bedroom and bathroom there is a little dressing area with a table, mirror and wardrobes for hanging everything.  Admittedly the wardrobes weren't used, we're pretty awful at putting things away in our own house never mind if we're away for the weekend!  I'm sure there are others who don't just live out a suitcase when they travel?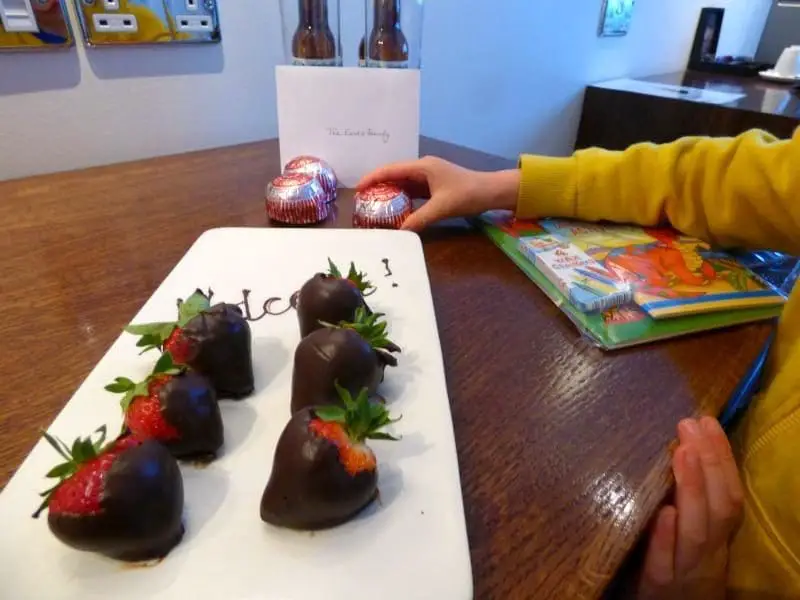 We had a lovely welcome laid out for us on the desk below the television.  There was also a coffee machine, tea making facilities and water to drink.
The beds were incredibly comfy.  And I don't say that lightly as I am a stickler for a comfortable bed that doesn't hurt my back or reduce my quality of sleep!  However, a rather excited 5 year old just couldn't seem to stay asleep despite being exhausted.  It's a good job he's cute!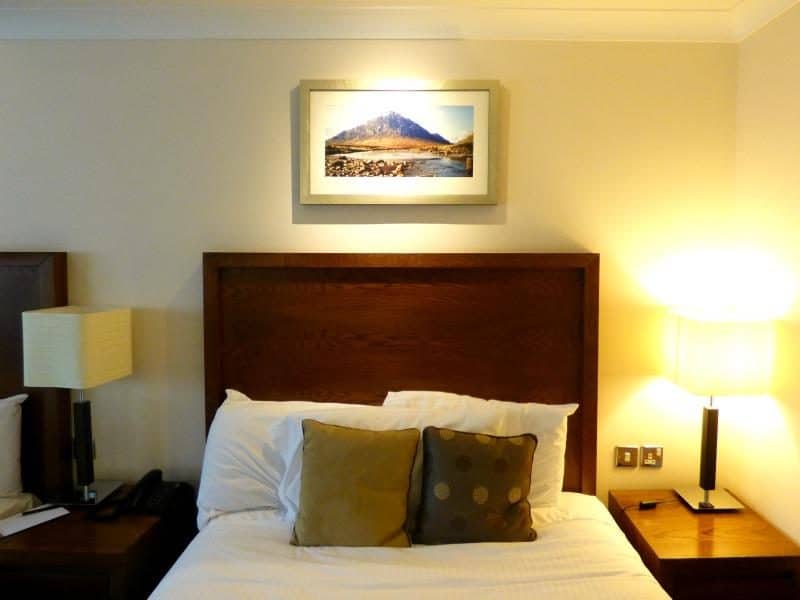 The bathroom was exactly as I expected  from this standard of hotel.  Although I was particularly impressed with how powerful the shower was.  All too often showers aren't powerful enough when you're travelling, so it's great to see one that was right.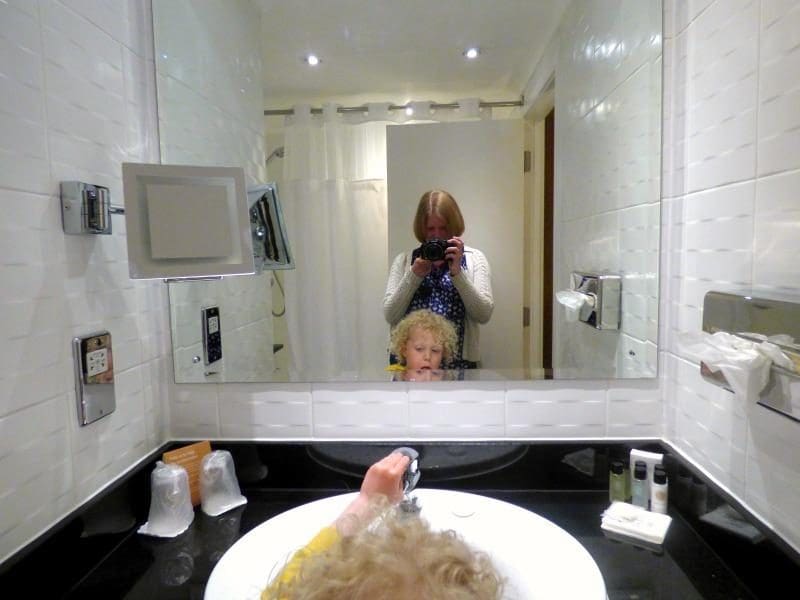 The Restaurant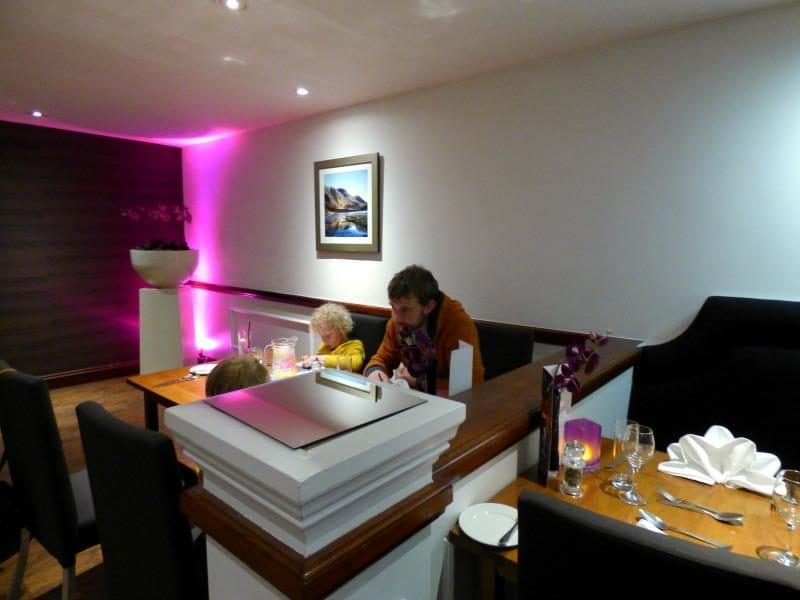 We had a delicious dinner both nights we were staying.  Although we did decide to cut the meal short the second night to make the most of the hotel's swimming pool.
The restaurant is small, but was never too busy as I think most people had booked and so there were always tables available.  We were able to choose from both the restaurant or bar menu, so there was plenty of choice of food.  The kids also had their own menu, which had enough choice for them both to find something they liked.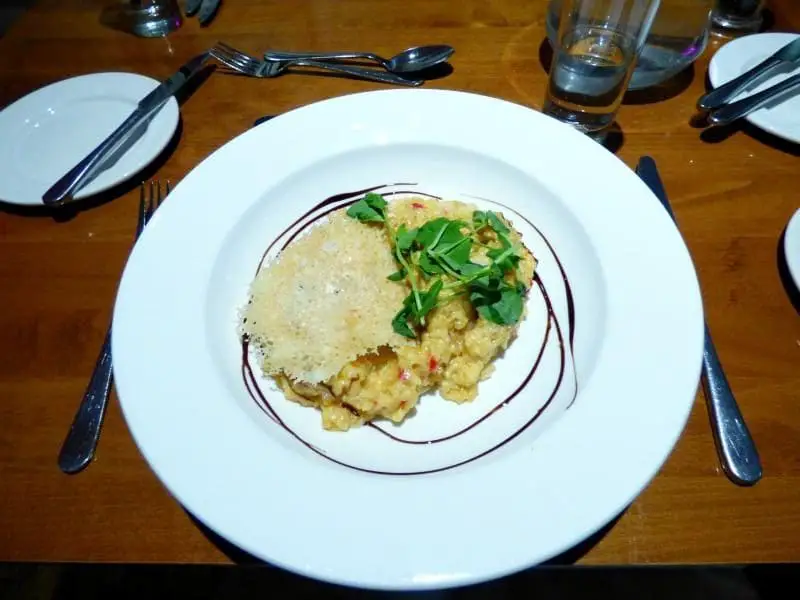 The staff were all very accommodating and the food was absolutely delicious.  As you can see from my risotto above, it was also well presented.  The boys particularly loved their starters of melon faces, which disappeared in seconds.
In the mornings we had breakfast in the room beside the bar.  The buffet breakfast was brilliant and there was almost too much to choose from. Especially for the boys who HAD to have one of everything!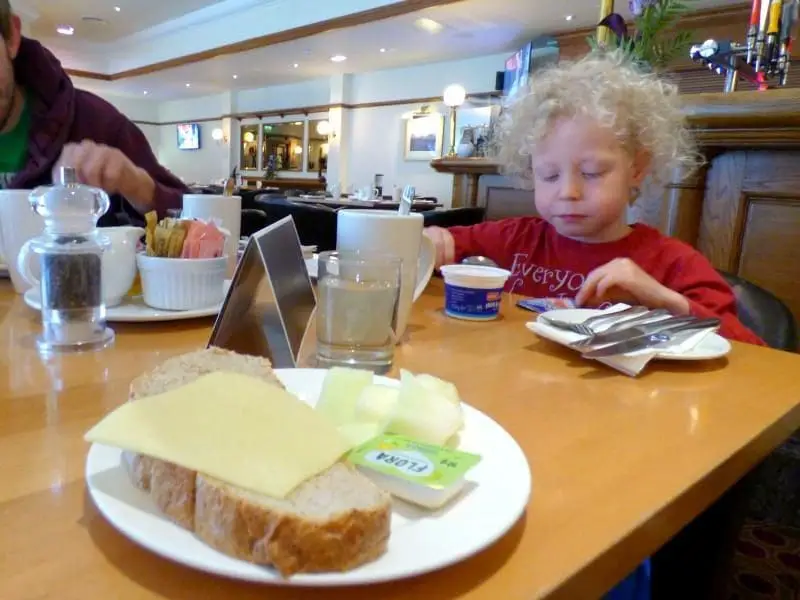 Swimming Pool & Spa
Beside the entrance to the bar area there is  door through to the spa, gym and swimming pool.  We didn't have enough time to take full advantage of this, but we did manage to squeeze in a short session in the pool after dinner one evening.
You can use the towels available at the pool reception and they also give you a lock to use for the lockers.  The pool itself is small, but heated and has a kids splash pool and jacuzzi too.  Our 5 year old borrows a noodle to help him and showed off what he had been learning at his swimming lessons.  Daddy was very impressed to see that he could swim all by himself with the help of the noodle!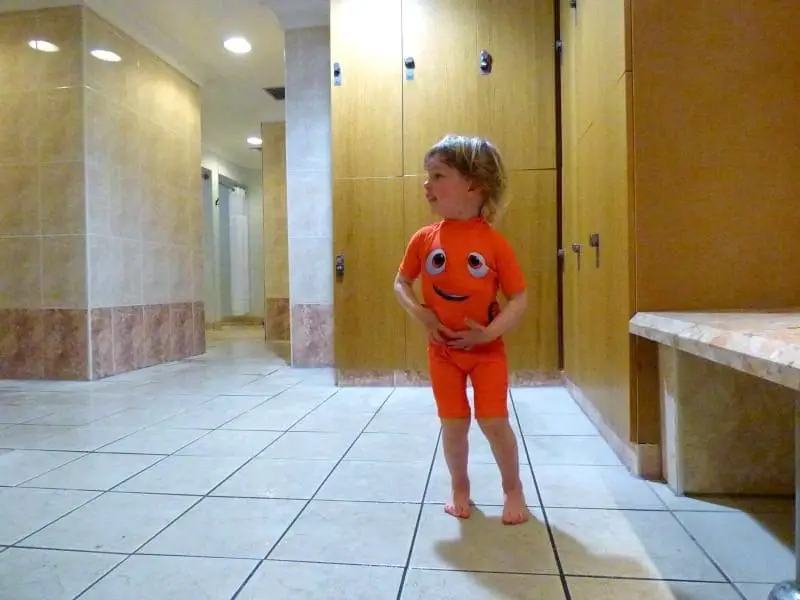 Littlest wore his Swimfin to help him float and was getting more confident at the end of our session there too.  I love watching them swimming!
Our Verdict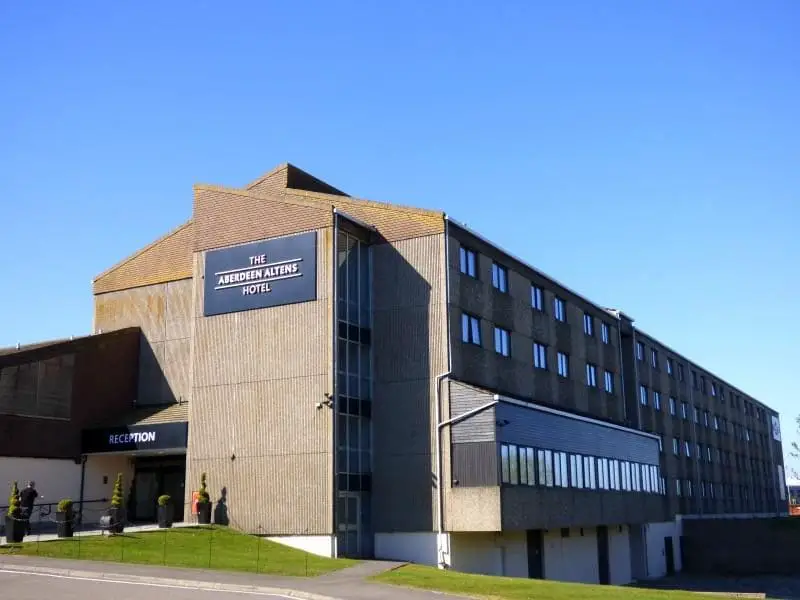 We absolutely loved our stay at The Aberdeen Altens Hotel!  We initially thought it may be more aimed at business people or oil workers, but it is actually a perfect hotel for the family.  There were plenty of other families staying there too and everyone seemed extremely happy with the stay.
The facilities are brilliant and the room was comfortable and clean.  It's also the perfect location for exploring both Aberdeen and further afield into Aberdeenshire, without having to drive through the city.
If you are looking for a great family friendly hotel then I highly recommend The Aberdeen Altens hotel.  Check out their website here.
Pin For Later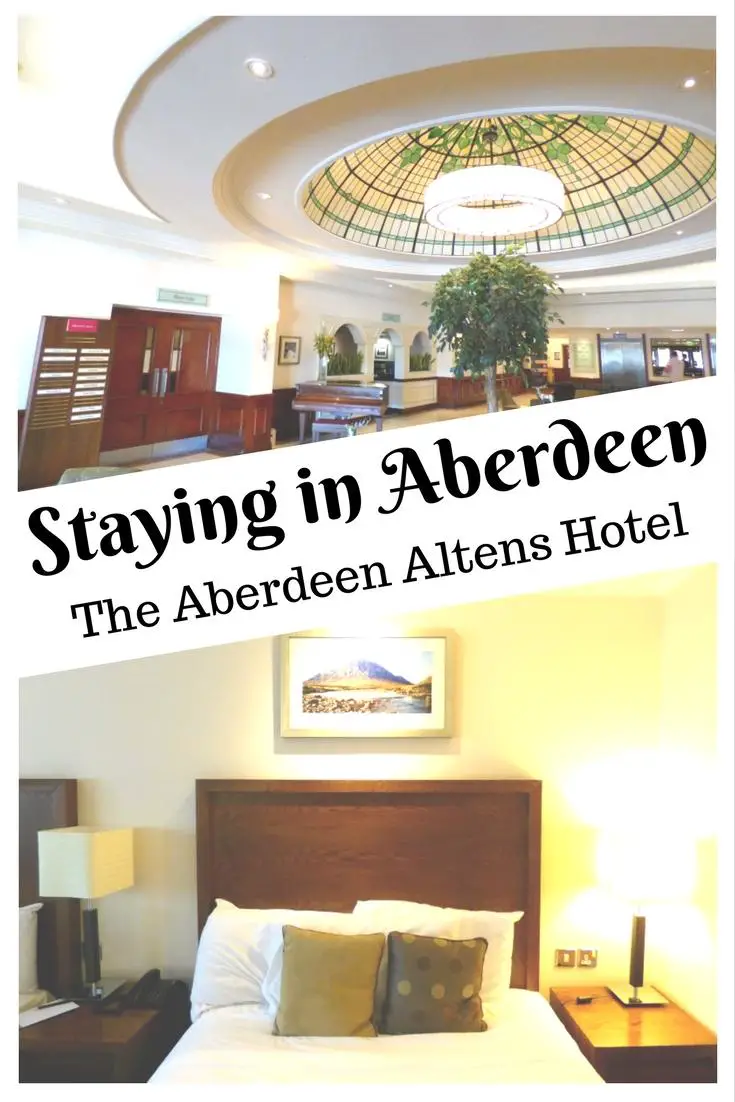 * Our stay at The Aberdeen Altens Hotel was provided free of charge for the purpose of this post, however all opinions are my own.