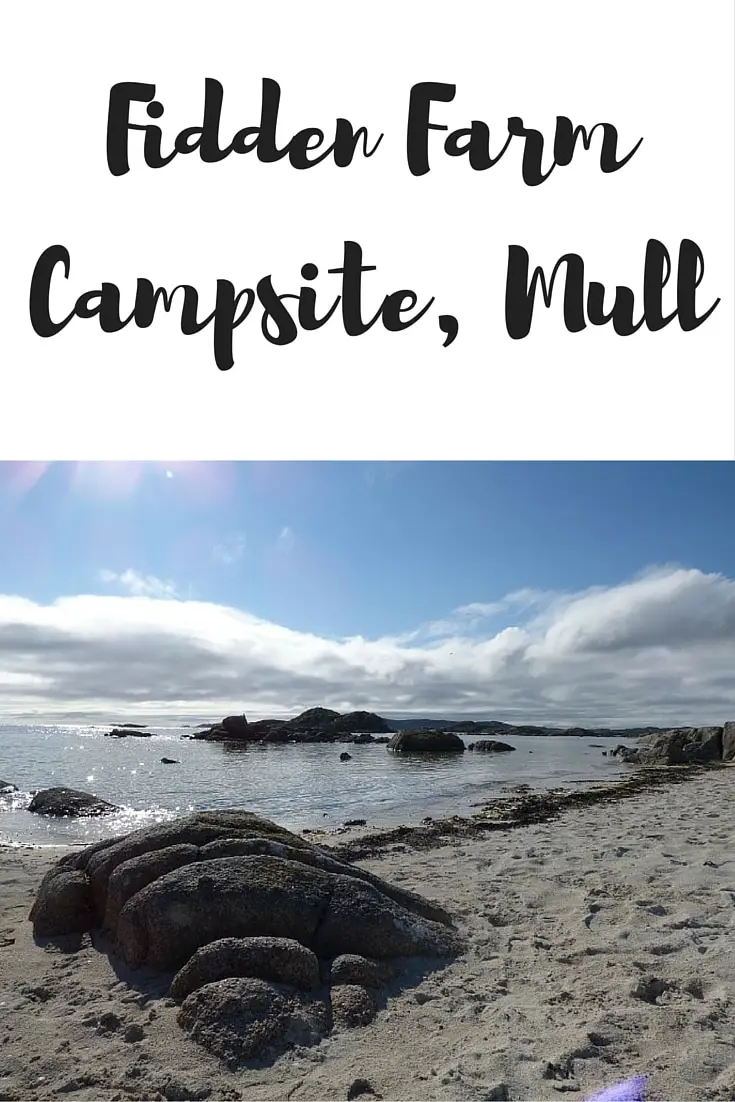 As most my regular readers will know, we were camping on Mull very recently and had an amazing time.  We found the most amazing campsite on the south western corner of Mull and it was perfect.  Fidden Farm is the best campsite I have ever stayed.
To get there you will need to get the ferry over to Mull from Oban and then take a left after coming off the ferry and stay on that road for around an hour, until you reach Fionnphort. Turn left and drive down to Fidden, pay for the camping at the farm house (lovely people, very helpful) and find a perfect spot to pitch your camp with stunning views.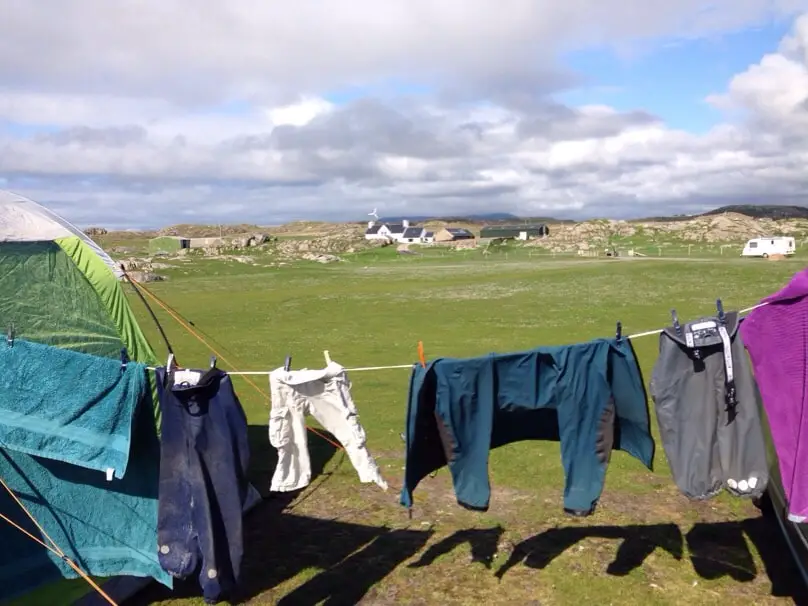 The Cool Camping web page mentions that it's a quite basic site, but they have clearly put more time into the site recently and there is a fantastic new toilet and wash block, including mens and womens toilets and showers, a freezer for ice blocks and indoor area to wash dishes, all very clean.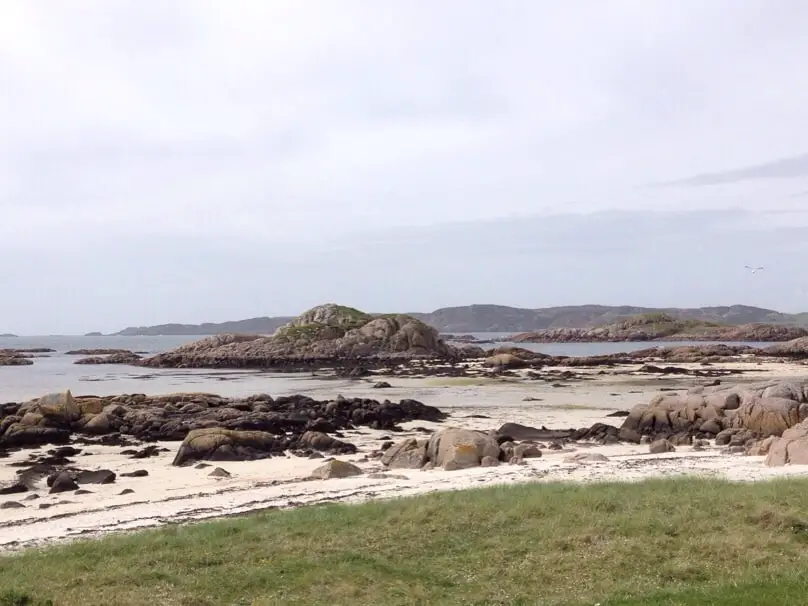 We arrived on a Friday afternoon and the site was fairly quite, by Sunday it was very busy.  I recommend arriving on a week day to try and get a good spot along the front.
We were fortunate to arrive in the sunshine, just before the rain started for the evening!  Although, even the rain doesn't make the scenery any less gorgeous, you just end out a little wetter…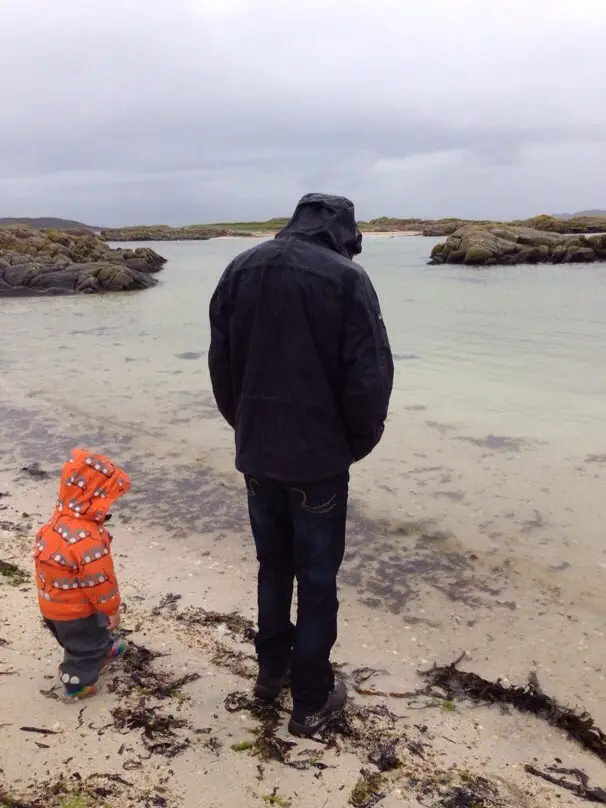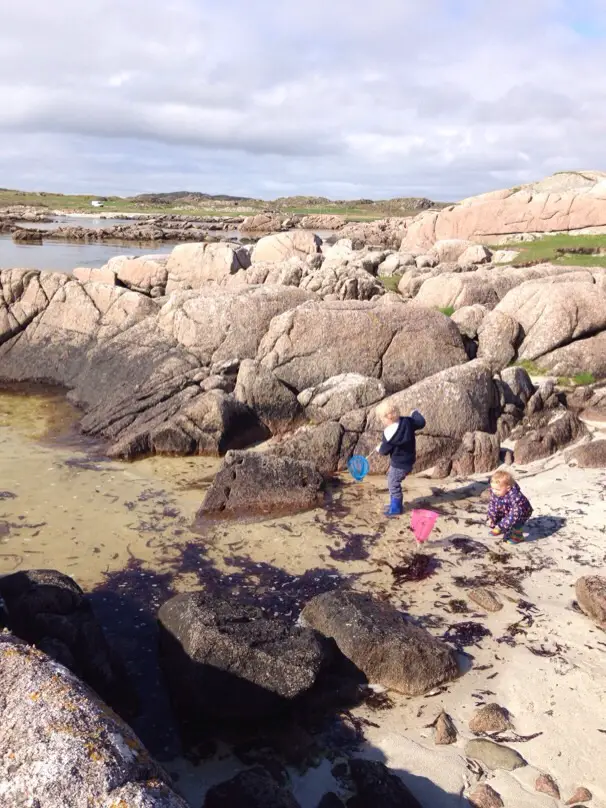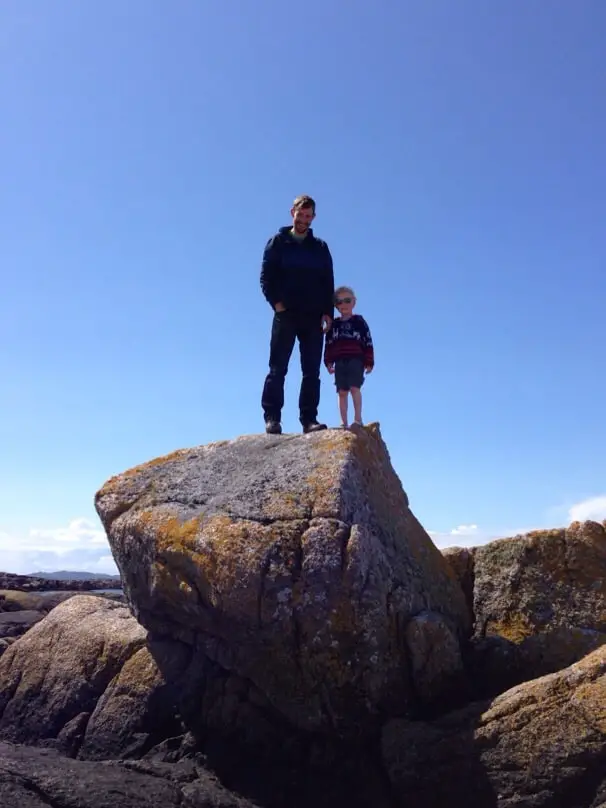 Although we were only there for 4 days, we still spent a good part of each day at the beach, playing in the sand, 'fishing' with nets and clambering over rocks.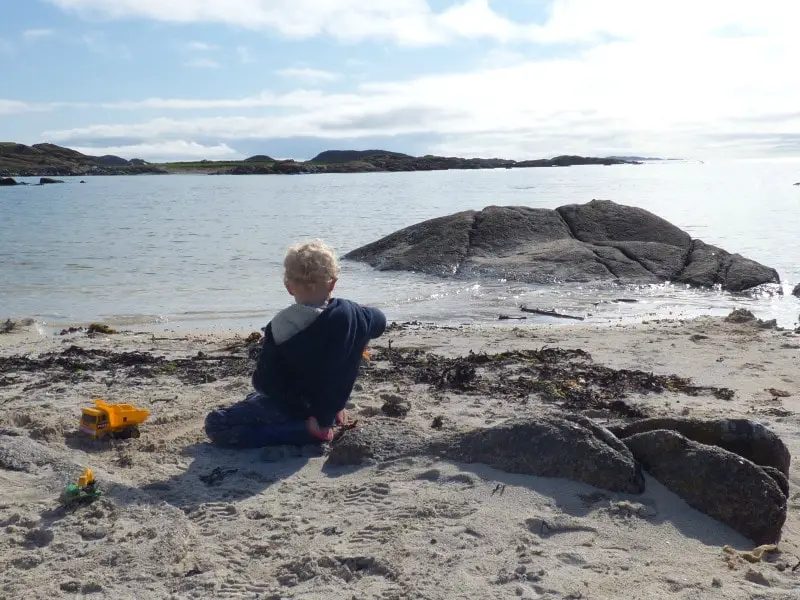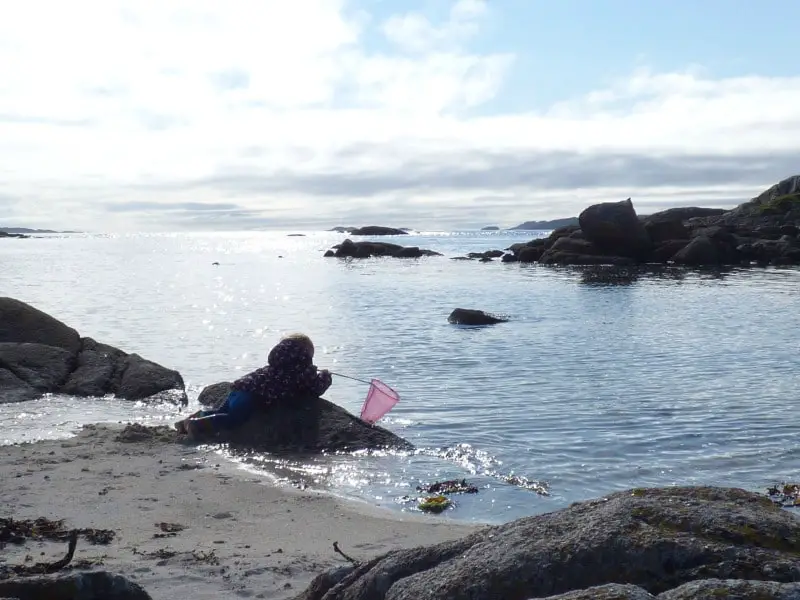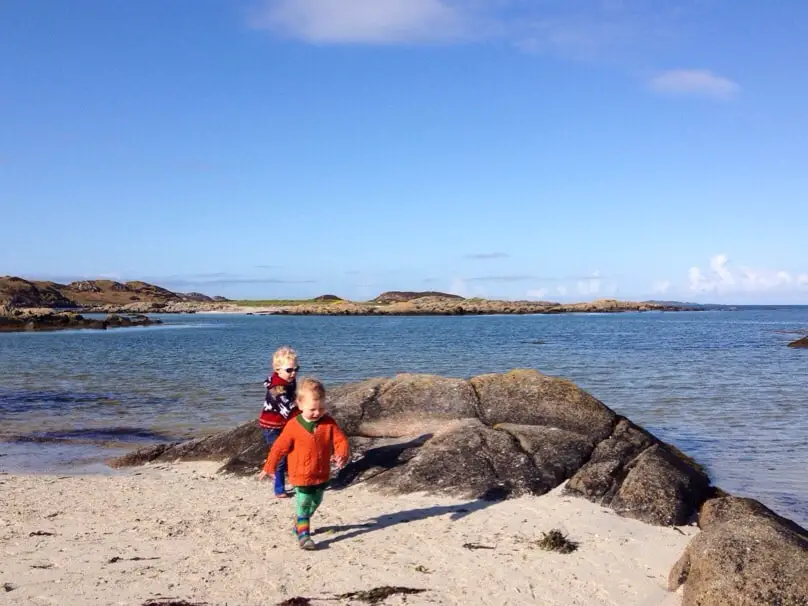 This is the good thing about Fidden, you don't have to plan long outings every day, you can just stay and enjoy what's there.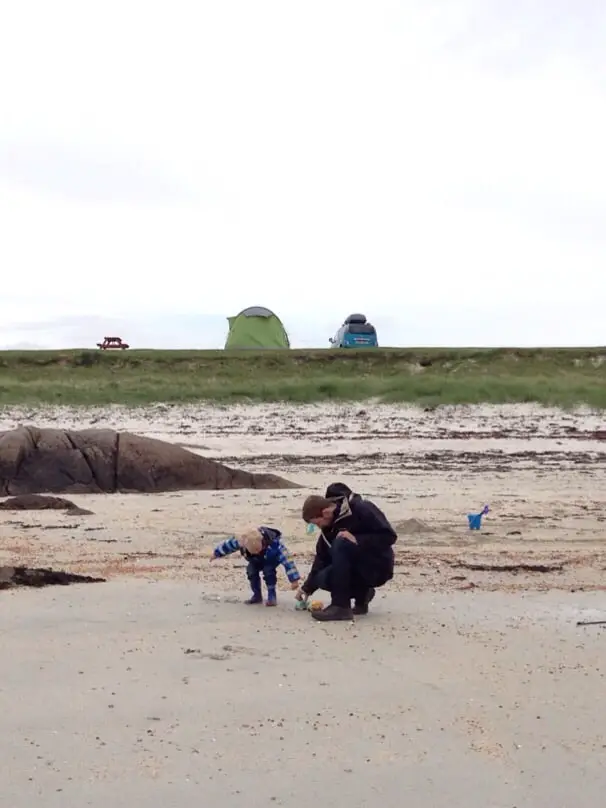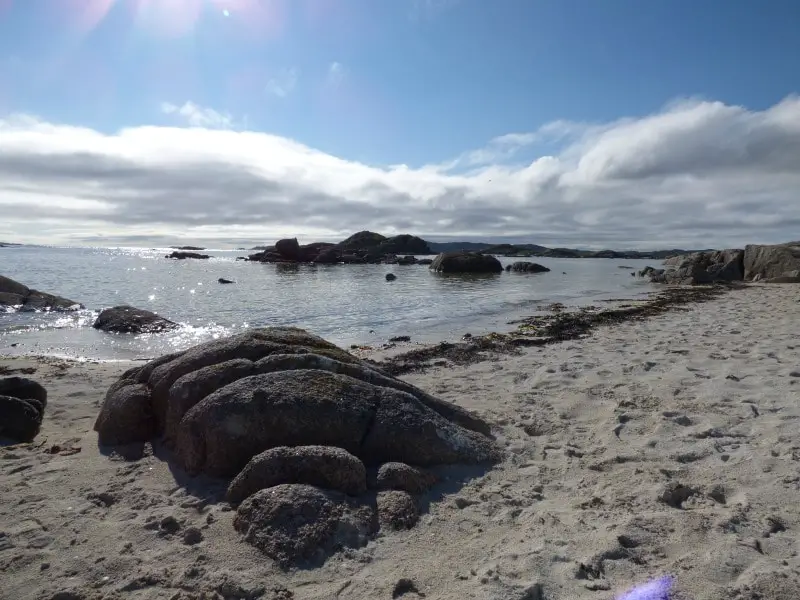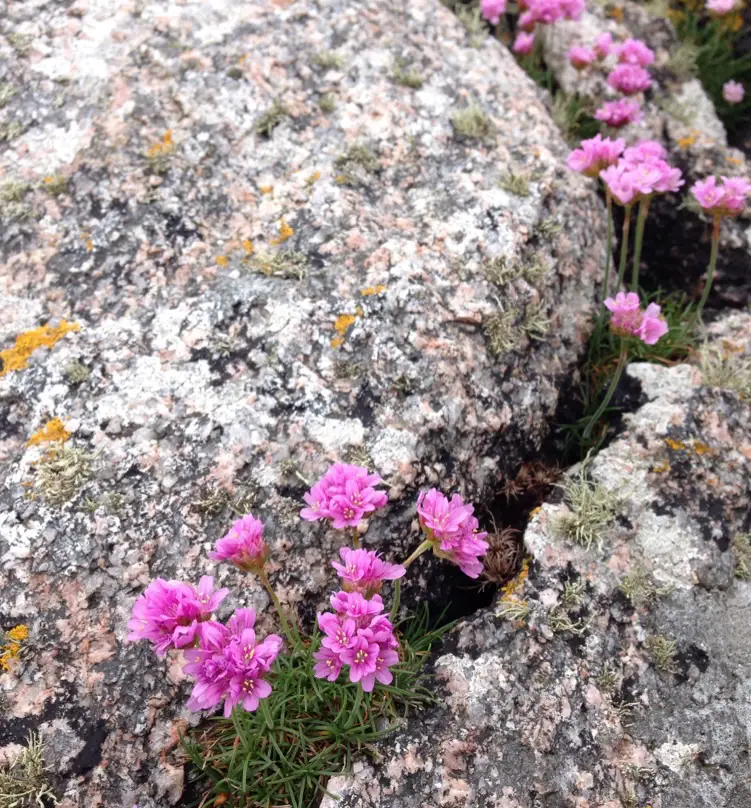 There's a little tidal island just a little way from the campsite, which Chris and Mr O climbed whilst Mr A was having a nap.  I was a little annoyed that I couldn't join them, so when the tide went out again, I climbed up in the dark at 10.30pm, whilst the boys were fast asleep.  I would loved to have taken my time, but unfortunately knowing my littlest, I had to be quick, before he woke demanding more milk from me!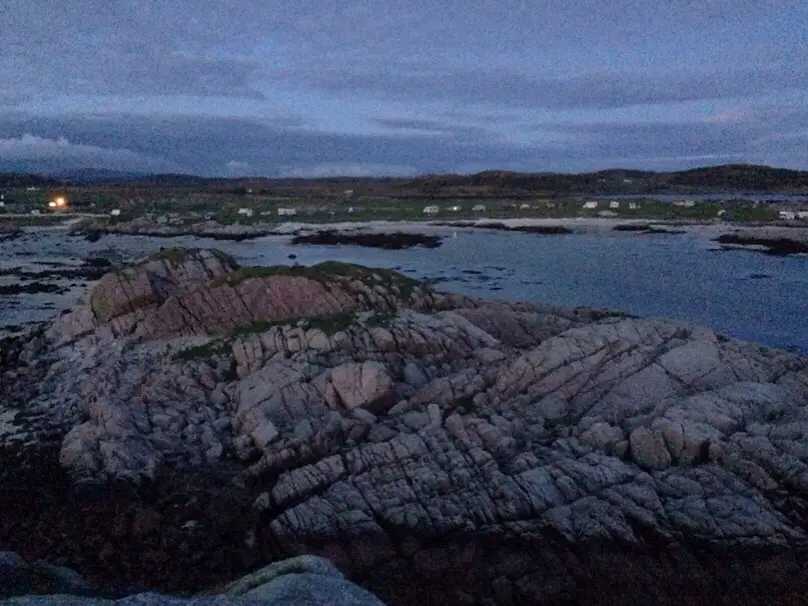 The sunsets are also stunning, the sun sets just over the coastline and we had mainly beautifully clear evenings with great sunsets to watch.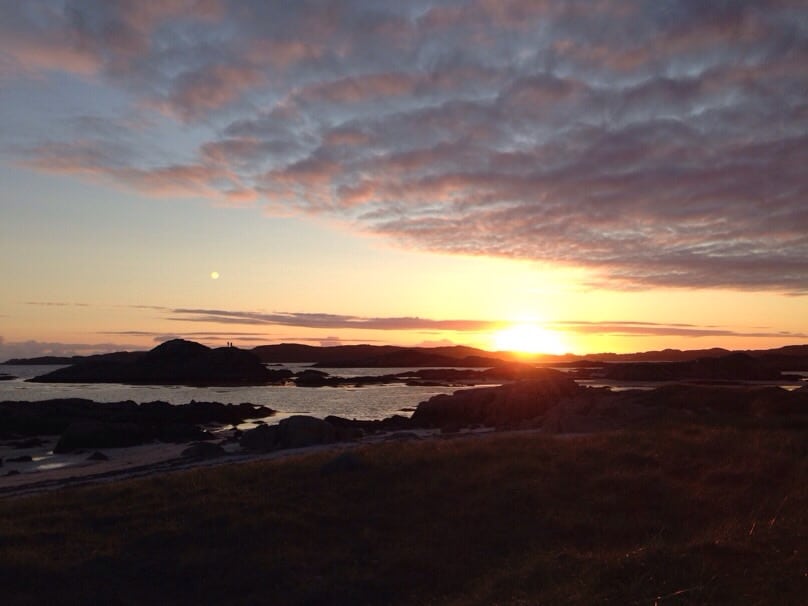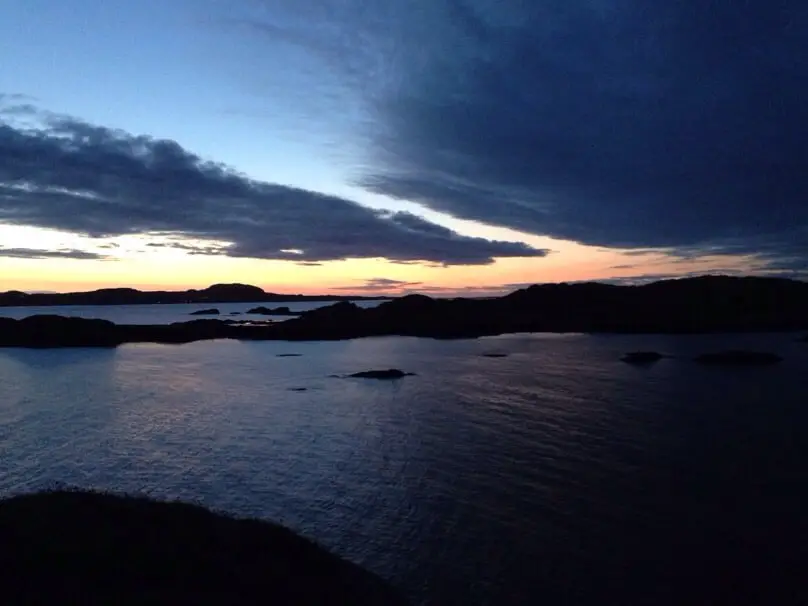 Have you camped on the west coast of Scotland or the islands?
J x