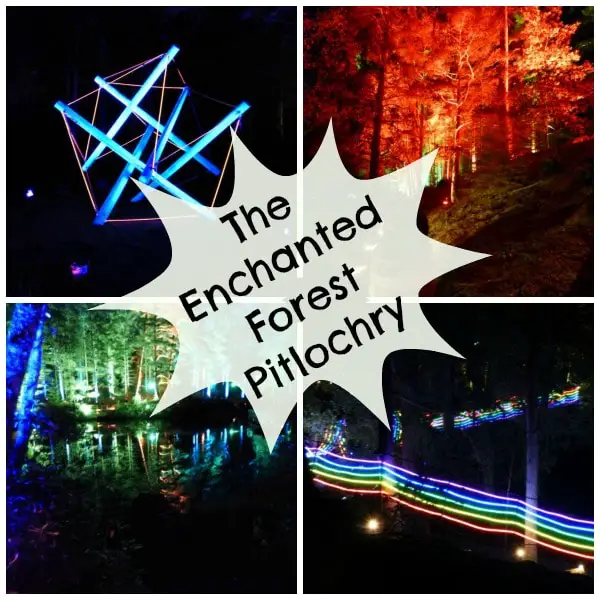 Last Thursday we were lucky enough to visit the Enchanted Forest at Pitlochry.  For the whole of October Faskally wood is lit up by an amazing light show and tickets sell out fast.  We booked our tickets way back in the summer so we didn't miss out.
I know that both Cheryl from Reimer and Ruby and Susan at Susan K. Mann have already been this month, check out their posts here and here.
We hadn't been before, but had heard of so many good things from friends and family, I was very excited to visit!
We arrived in time to put on several layers and walk round to where you wait for the bus to the woods.  Unfortunately O had fallen asleep in the car and was very grumpy as we got out the car and walked to the bus.  He did calm down once we spotted some trains in a shop window and was very happy for the rest of the night.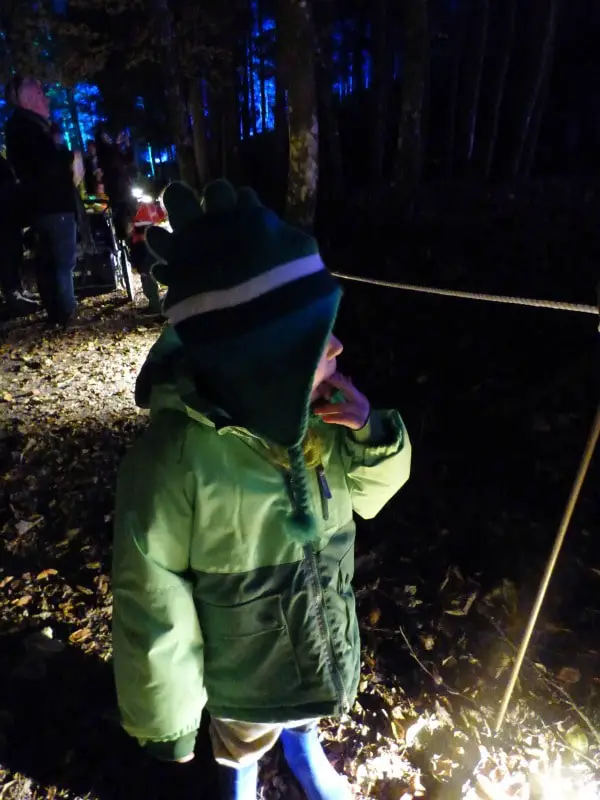 We got off the bus and were amazed to see the trees lit up in various colours.  It was fun to watch them change colours.  The white made it look like they were covered in frost or snow and looked very winter wonderland.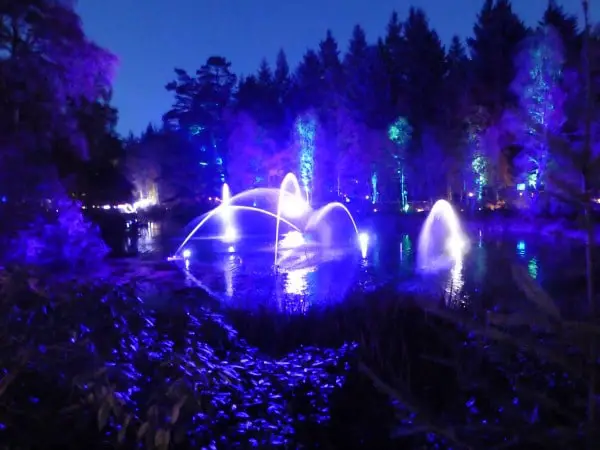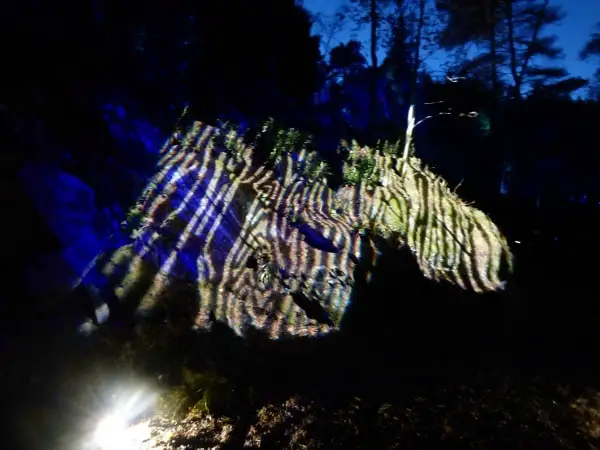 I loved these spiderweb designs lit up in the dark and this strange sculpture kept changing with different sections lit up.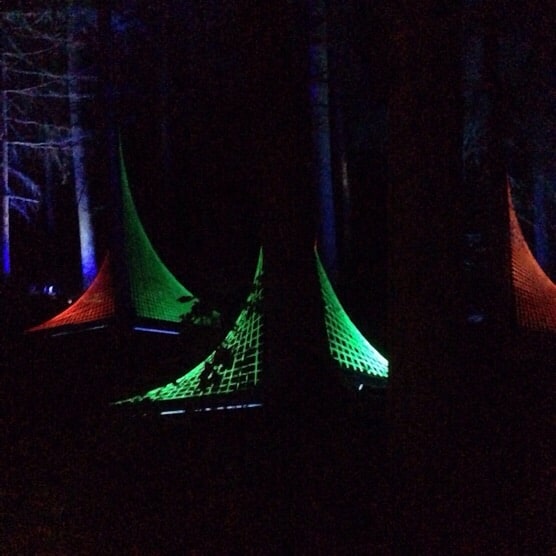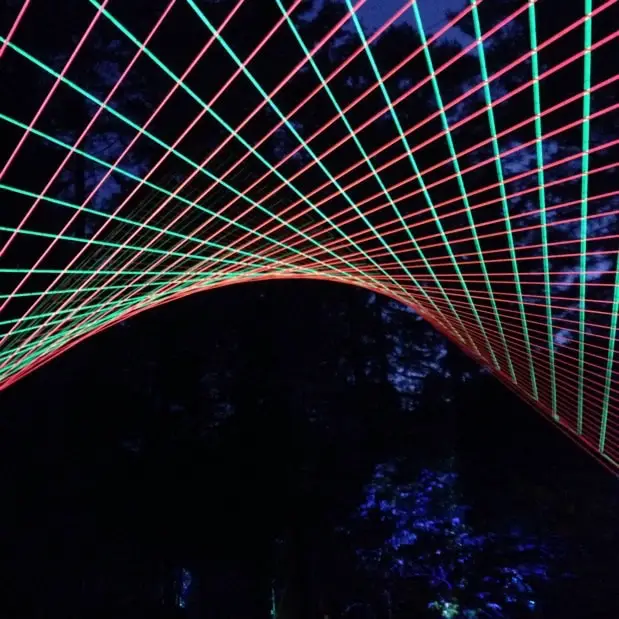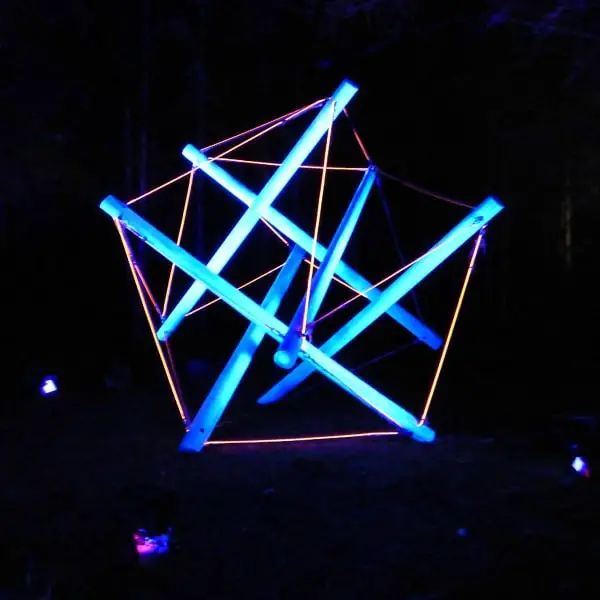 There were several areas where the lights would change in time to the music.  The first area like this started off with scary sounding music and shadowy lights, changing to a fantasy type tune with light show to match.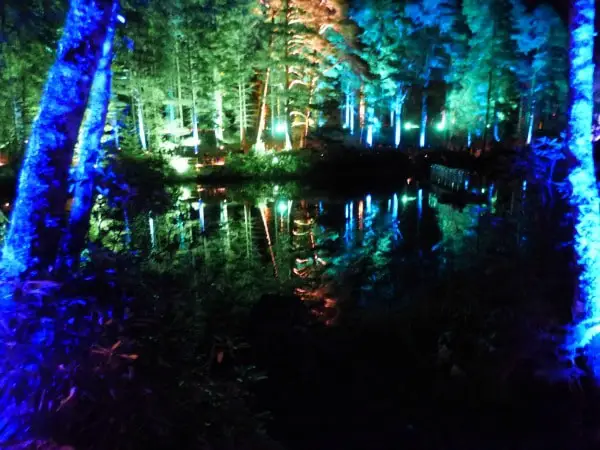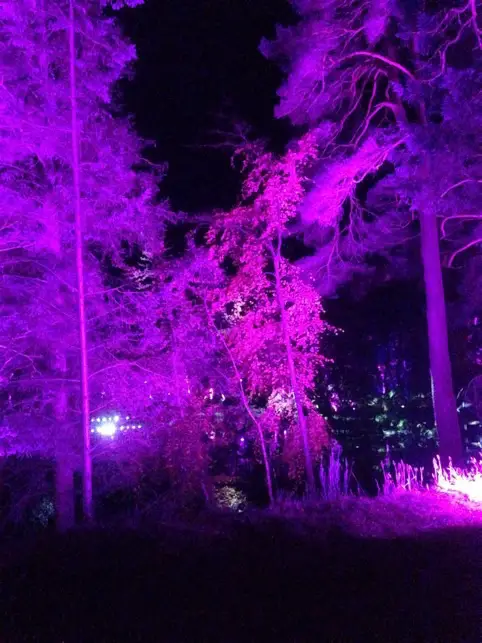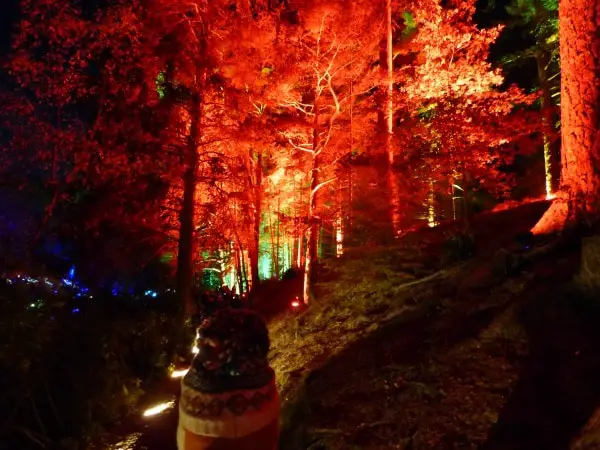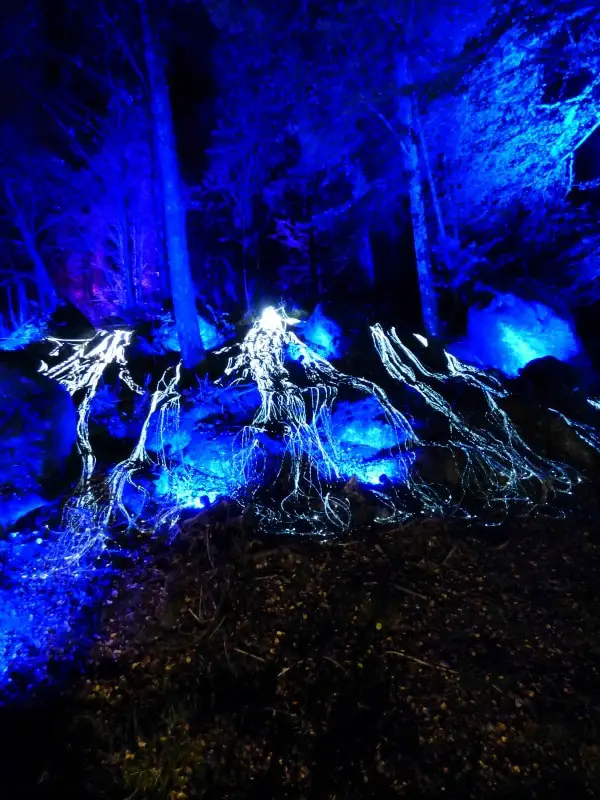 Another interesting section was where a rope grid had been set up in the trees and the grid acted like a screen with a variety of patterns and colours.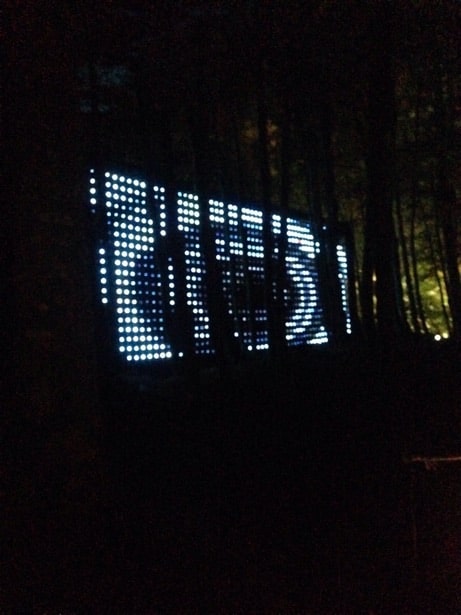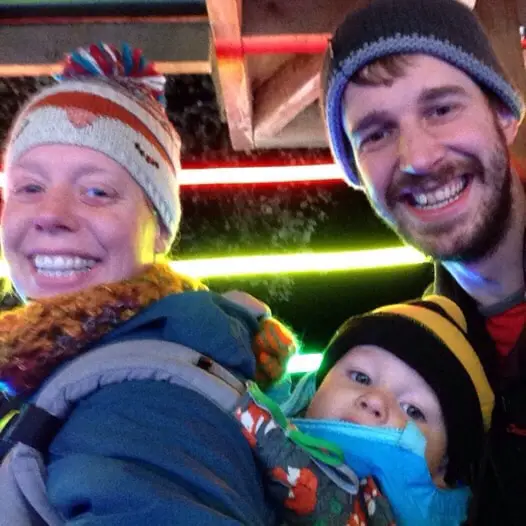 Of course we loved the rainbow bridge and the acrobat swinging from a wire above the loch was quite spectacular.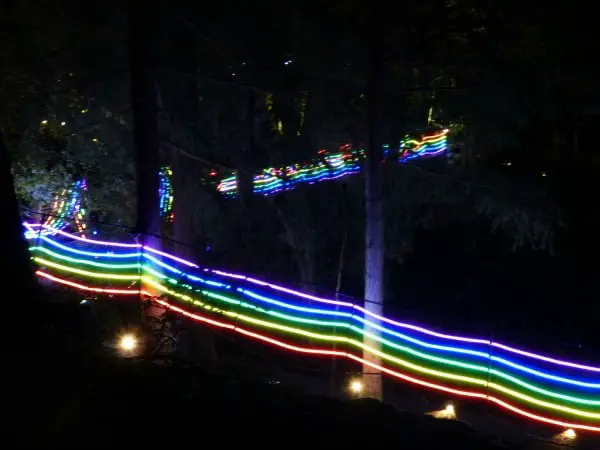 O loved it all and we managed two laps of the forest.  A was in the carrier the entire time and spent half the walk looking like he was hypnotised and eventually fell asleep part way round the second lap.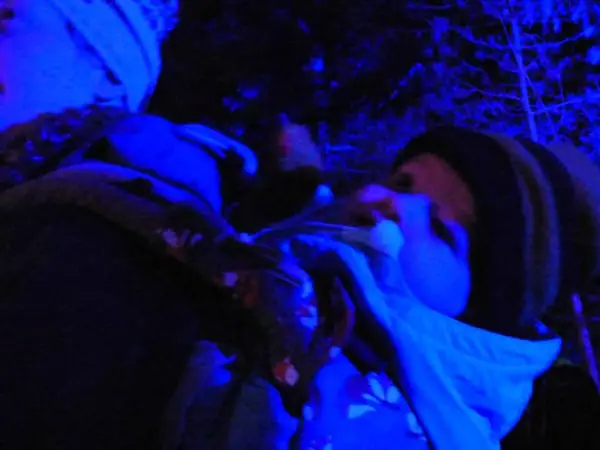 Hopefully we'll get tickets again another year, it's definitely well worth visiting if you're in the area in October.
Are there any events like this near you?
J x