We loved our visit to Orkney, it's the perfect place for a family holiday with lots of places to interest both adults and kids.  I've written several blog posts about specific places we loved already, but here is our top 10 list of places to visit with kids in Orkney.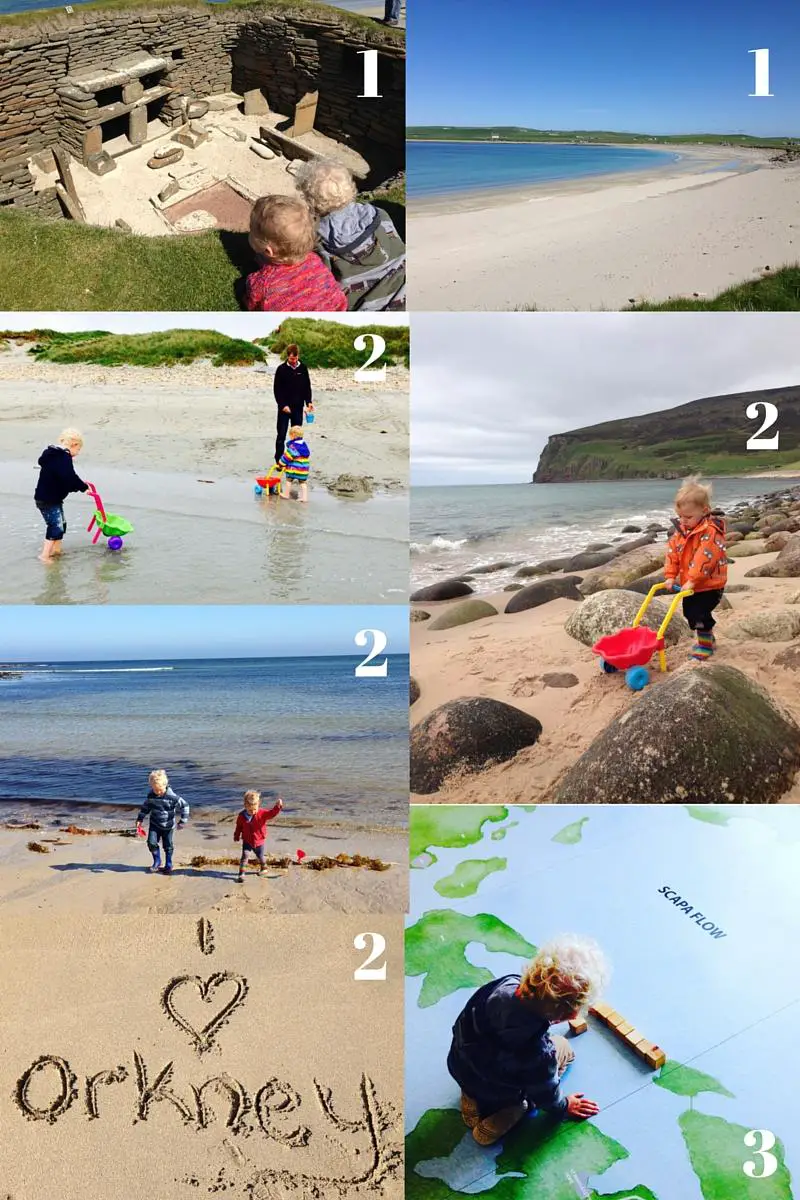 Skara Brae.  This neolithic site is fantastic to find out more about our past, check out my blog post here.  It also has an amazing beach right beside the site.
Orkney Beaches.  The beaches in Orkney are gorgeous, with perfect clean sand and sea.  Our boys had so much fun digging, splashing and playing with the ball at the beach.  Our favourites were those at barrier 4, Newark Bay (east of St Margaret's Hope at Kirkhouse, South Ronaldsay), Skaill Bay (near Skara Brae) and Rackwick on Hoy (a rocky beach, unless the tide is out, revealing a small strip of sand)
Orkney Fossil and Heritage Centre.  This was a great little museum for all of us.  There are several interactive exhibits that kept the kids happy and a wealth of information about the construction of the barriers, fossils and artefacts from Orkney's past (including information for tracing family trees).  They also have AMAZING cakes in their little cafe.  Well worth a visit!
Broch of Birsay.  This was one of my favourite places in Orkney and you can read more about Broch of Birsay here.  It's a tidal island, so check the tide times and then head over the causeway to visit the ruins of the broch, and walk up to the top of the island to see the lighthouse, views and if you're lucky puffins!
Tomb of the Eagles.  This has been a topic of conversation in our house for weeks and was clearly one of the top places for our 4 year old.  There is a great visitor centre, walk and a little trolley into the tomb itself.  Read more in my blog post here.
Standing Stones of Steness and Barnhouse Settlement.  The stones are an interesting neolithic monument, albeit VERY busy with tours coming through.  It's a bit quieter along the path at Barnhouse settlement, which is actually thought to potentially be a ceremonial site.  The kids loved learning about the construction of the houses and running around the stones whilst we explored.
Orkney Museum and Gardens in Kirkwall.  The museum in Tankerness House is VAST and extremely interesting, we spent hours wandering around with our little ones and then had a lovely picnic in the garden where the kids happily ran around within the shelter of the walls.
Broch of Gurness.  Another ruined broch, which is great to explore and guess what each stone structure was used for.  Funnily enough, our 4 year old mostly remembers the quern stone inside, which we used to grind corn.  Apparently that's even more exciting than the ruins themselves!
Ring of Brodgar.  A giant stone circle, the third largest in the UK, situated on a narrow strip of land between two lochs.  It is an extremely impressive circle and definitely a must visit.  The only downside when we visited was that we couldn't visit the entire circle due to restoration work being carried out to prevent more damage to the paths and ground around the stones.  Once this necessary work is complete it will be much more atmospheric again.
Ferry to an Island.  We took the ferry to Hoy during our stay, which was great fun for the kids and meant we could visit another area of Orkney.  You can take the car on the ferry to most islands, but just make sure you book in advance, as there is not much space on the ferries.  If we visit again in would love to visit Sanday or Westray, they look rather interesting.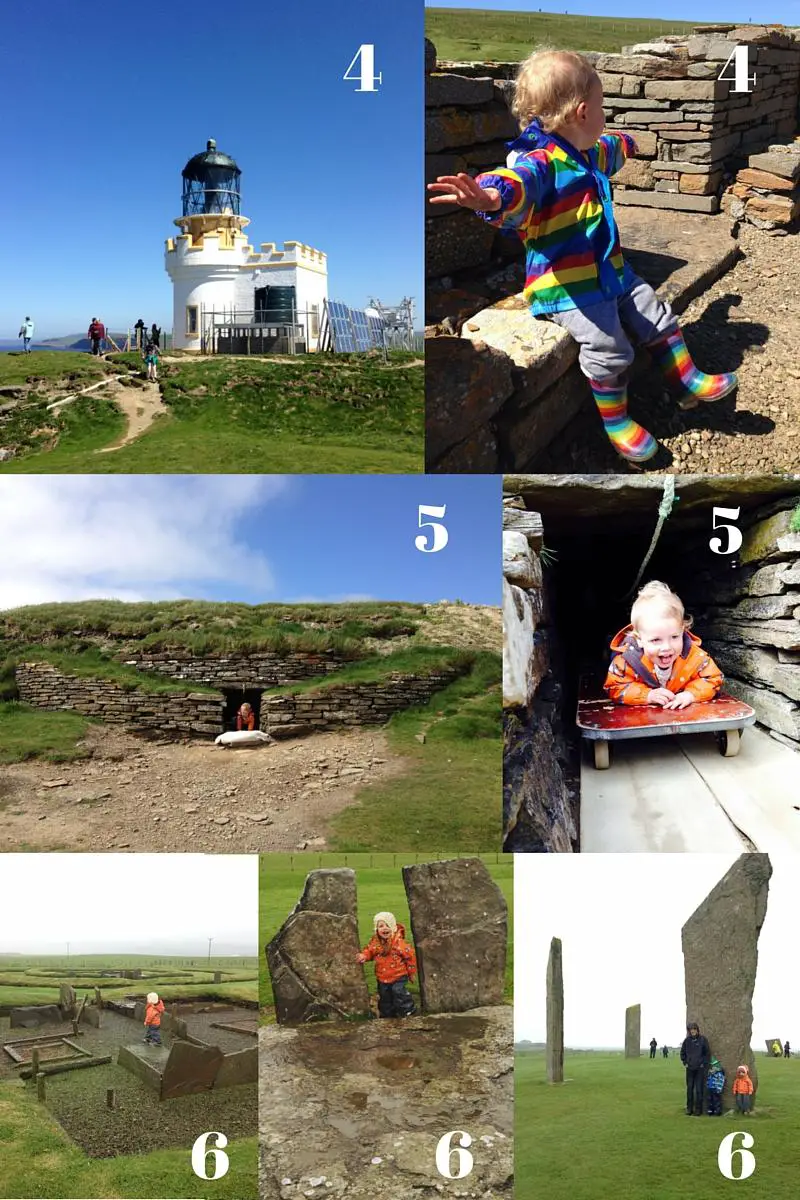 As you can probably tell from our photos we had an amazing time and despite the windy weather the boys loved everything.  Older kids who can read will get a lot more out of the historical sites and if they are better at listening than our two, then sites where you are in an enclosed space for a tour, like Maes Howe, will be tolerable.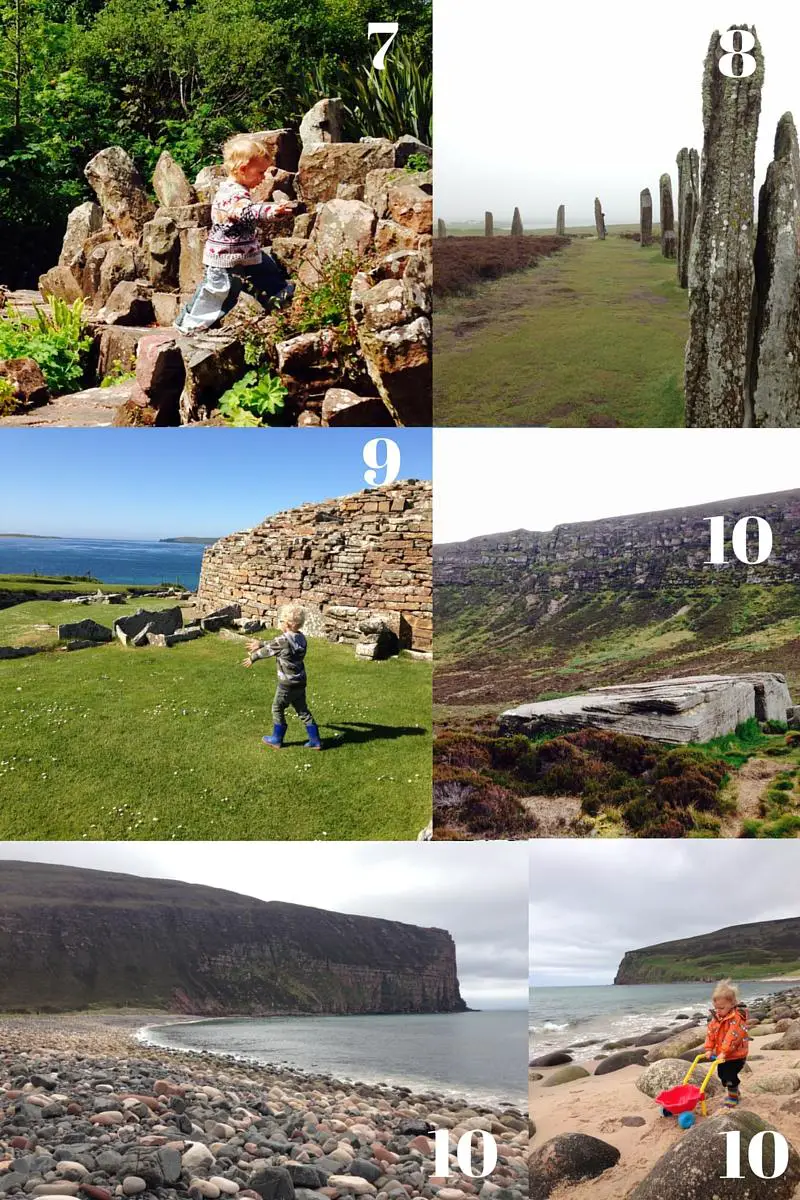 So if you were wondering whether Orkney would be too isolated for kids, it really isn't.  Take the whole family for an amazing adventure!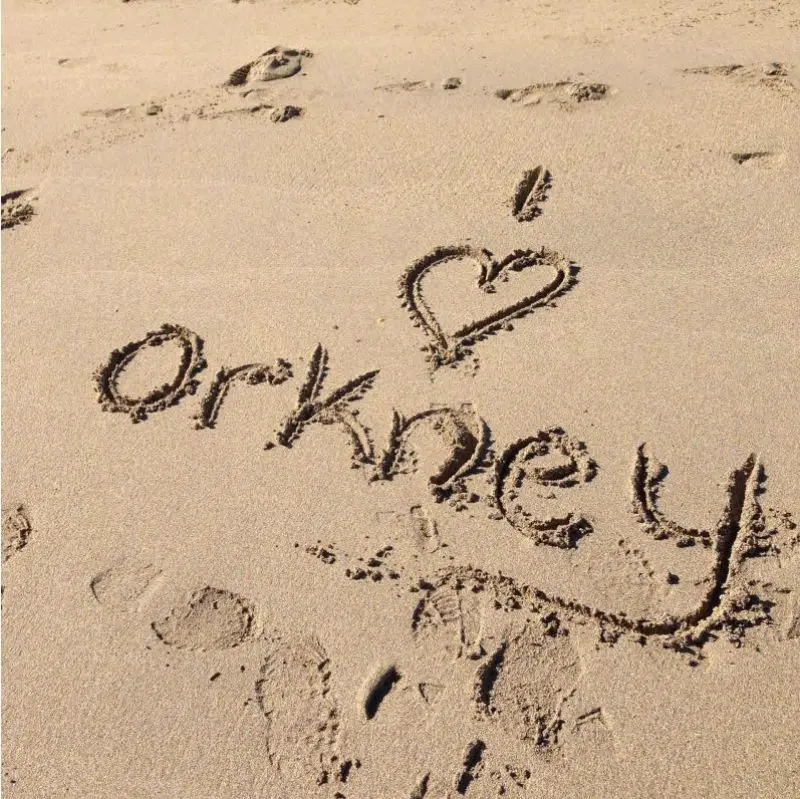 J x