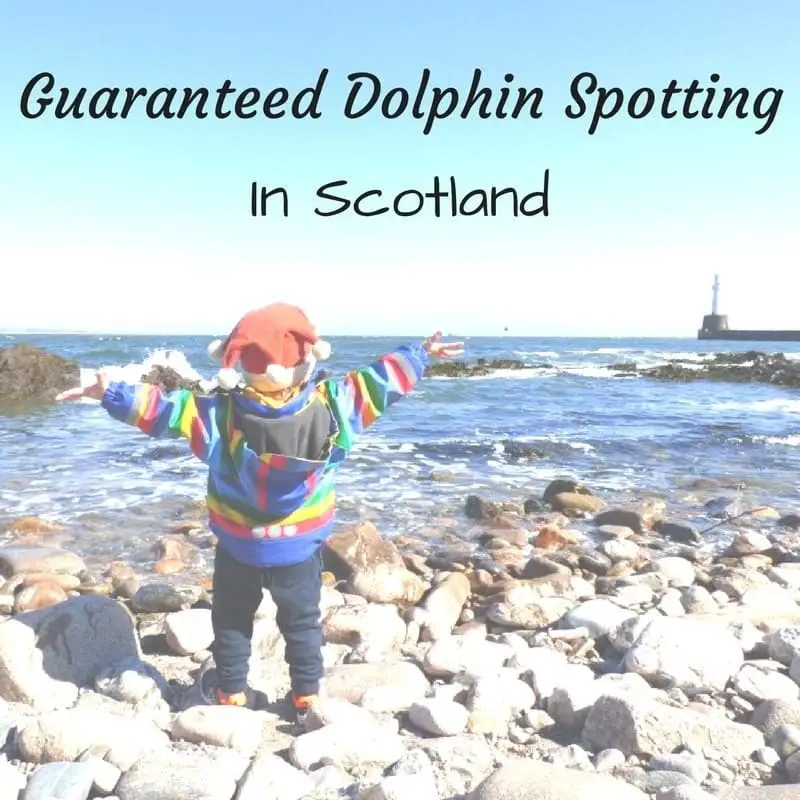 When I was told by Helen at The Aberdeen Altens Hotel that we dolphins could be seen from Torry Battery in Aberdeen, I didn't actually expect to see them.  I've been on many boat trips to see marine wildlife, but only managed to spot seals and a couple of porpoises.  So I was fairly sure we wouldn't actually see anything.
Torry Battery
Torry Battery was built in the mid 1800's when the UK was at war with France.  The battery gave a view across the North Sea and was the main defence for Aberdeen harbour.  It was armed with large guns and you can still see where they were placed today.
The battery never actually saw any armed conflict and was mainly used as a training ground for soldiers.  It was manned again during both the 1st and 2nd world wars.  However, after both of the world wars Torry Battery was used as a home by soldiers and families due to a shortage of accommodation in the city.  The last family moved out in the 1950's and it has since turned to ruin.  Although it has now been listed as an ancient monument and a car park is there to encourage visitors.
Dolphin Spotting
To spot the dolphins you are best to park at Torry Battery.  Then look out toward the entrance of the harbour from either the car park or at the top of the steps (beside the information board) on the other side of the road.
We found that dolphins mainly appeared to move between the orange end of the Northern part of the harbour entrance and the lighthouse at the south side.  Look out for the triangle fins moving in the waves and if you are lucky like us you'll see them leaping out of the water and riding the waves back into the harbour.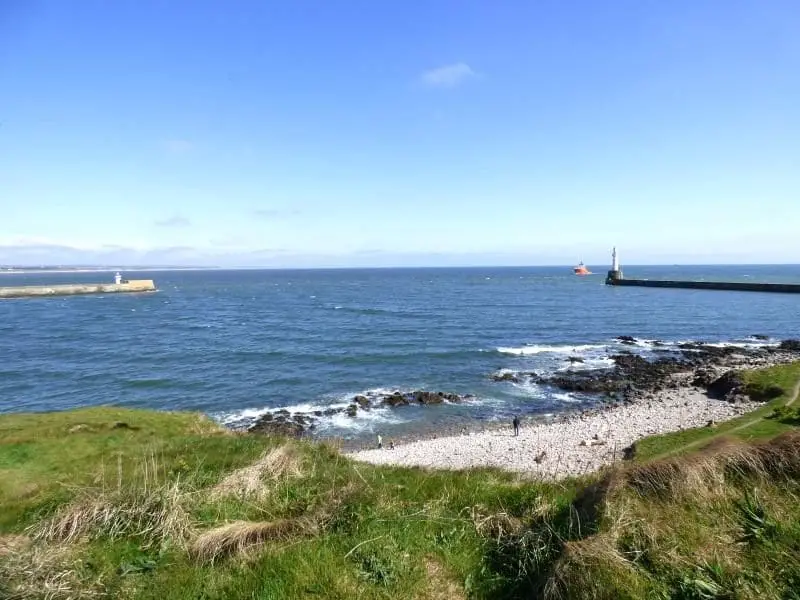 Apparently you are almost guaranteed to see dolphins when you visit Torry Battery.  Although how active they are depends on the day, we were rather lucky to watch them diving in and out.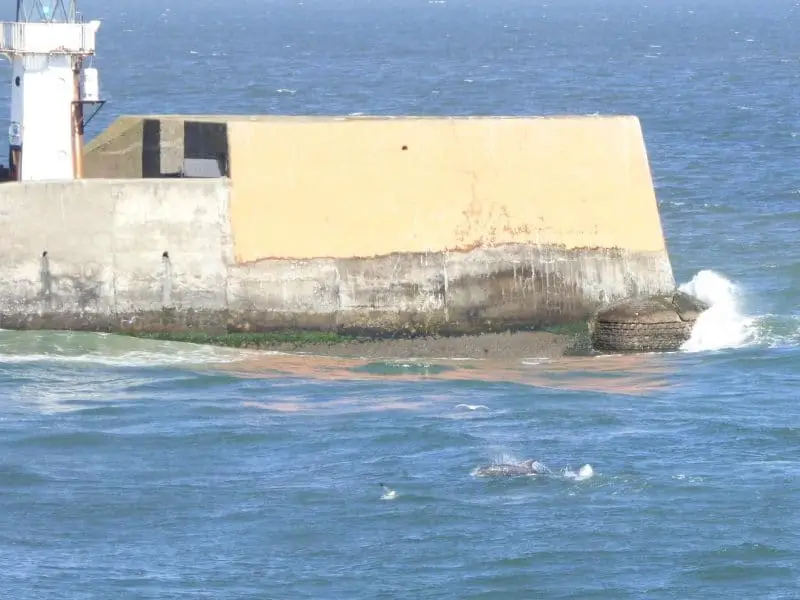 We also spent some time at a rocky beach below the battery.  Both boys had great fun throwing stones in the water and clambering over the rocks whilst we took it in turns to go back up to the information board and watch the dolphins.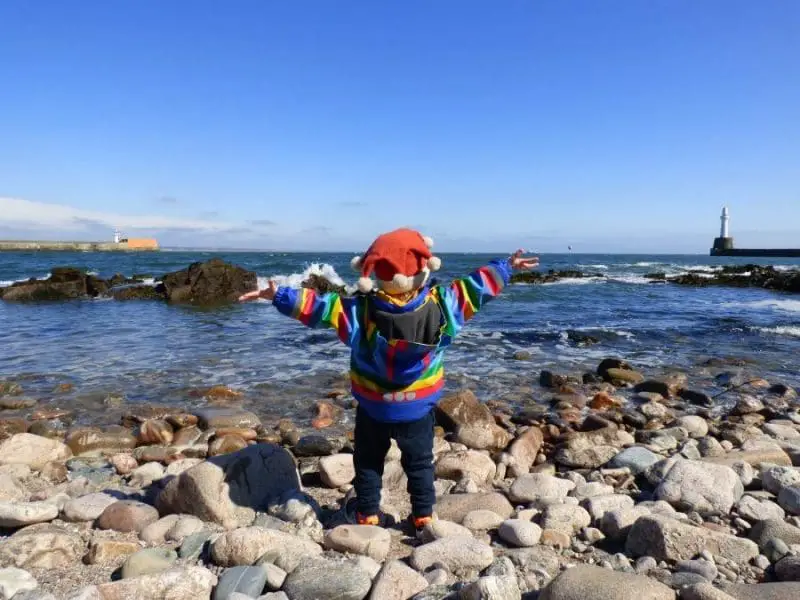 RSPB Dolphinwatch Aberdeen
From the 6th April to 20th August the RSPB have a Dolphinwatch van at Torry Battery car park from Thursday to Sunday 11am-6pm (weather permitting).  They had a table with RSPB information, binoculars and telescopes to help visitors spot the dolphins.  So don't worry if you don't see the dolphins on your own, just ask at the van and you will have help spotting them.
Pin For Later