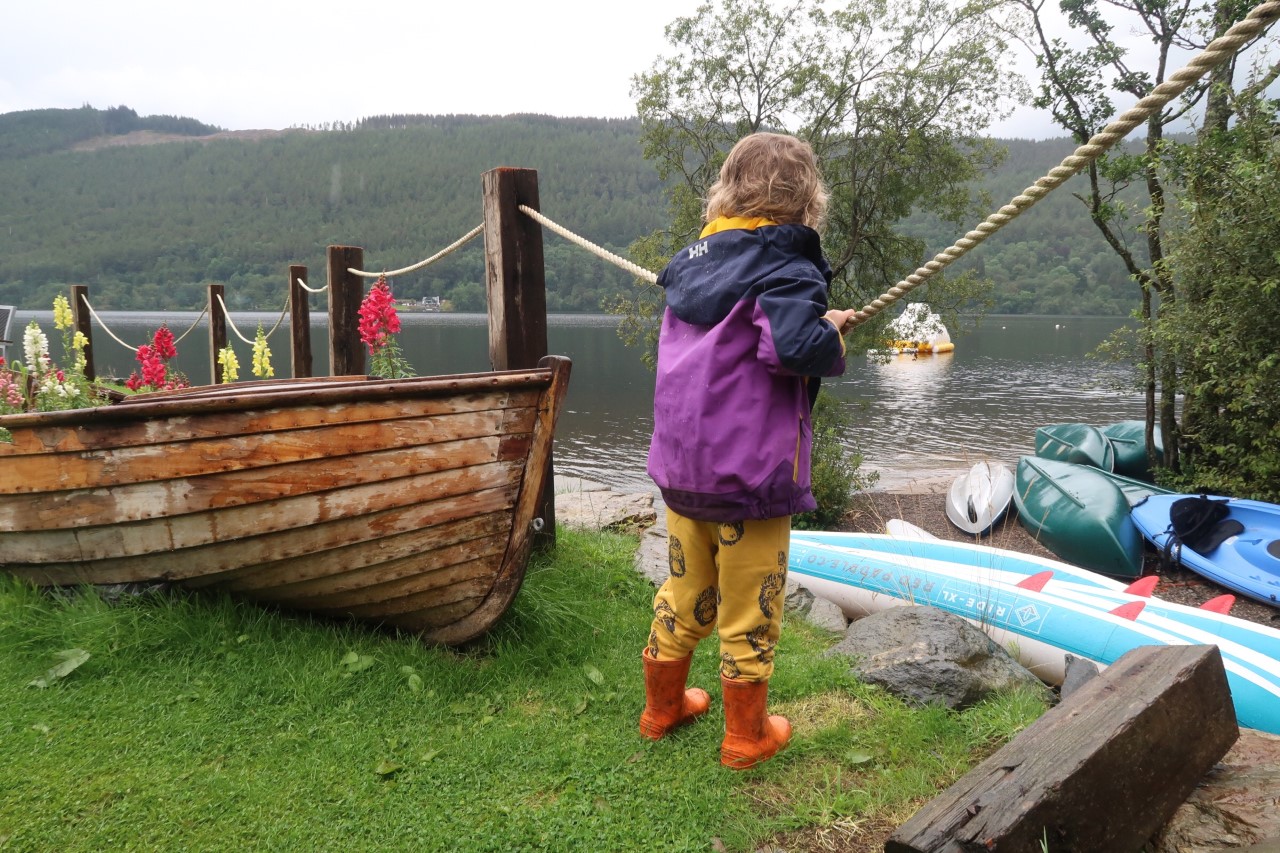 Ad – We were given accommodation and activities free or charge for the purpose of this post.
Loch Tay isn't too far from us and we've visited the area many times before, so we were delighted to be invited to stay at Taymouth Marina for a weekend in August.  One of my favourite visitor attractions, the Scottish Crannog Centre is based there too, so we knew we would be in for a great weekend!
Unfortunately the weather forecast was for rain most of the weekend, but despite a fair amount of rain, we still found plenty to do!
Taymouth Marina
Terraced Townhouse Accommodation
We stayed in one of the beautiful townhouse's on the hill above the marina.  The downstairs floor is filled with the bedrooms and en-suites.  The townhouse we were staying in had 2 bedrooms, one a double and the other a twin.  Plenty of space and storage, and with a clean, airy feel it immediately felt homely.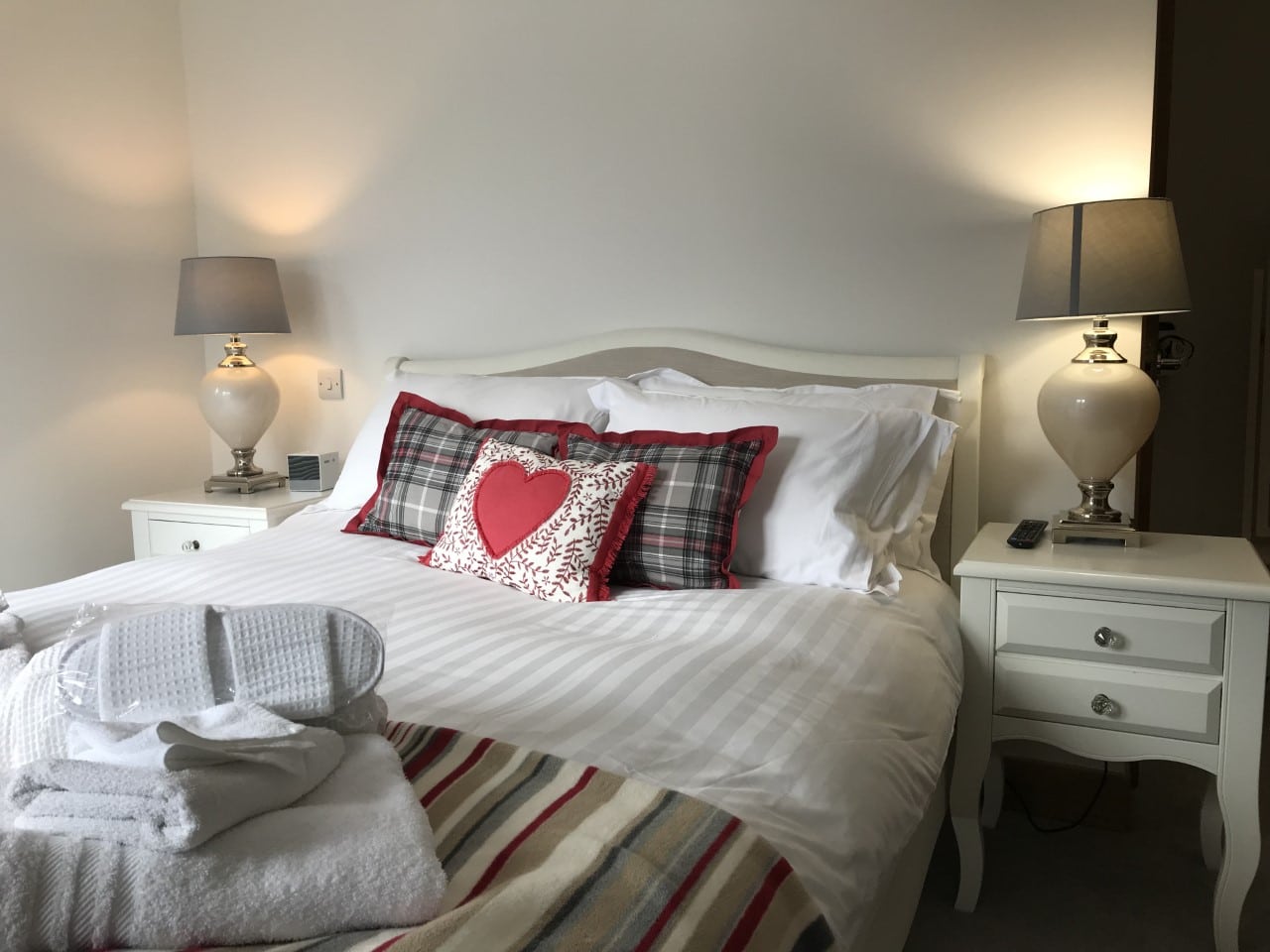 On the decking accessed by the bedrooms is an outdoor table and hot tub.  With the bad weather we didn't really get a chance to sit out on the decking, however we did make time to jump into the hot tub during sunny spells.
It's the perfect place for the adults to relax in the evening or for fun family time with the kids.  They had great fun adjusting the 'bubbles' on the hot tub and would happily have spent hours in there!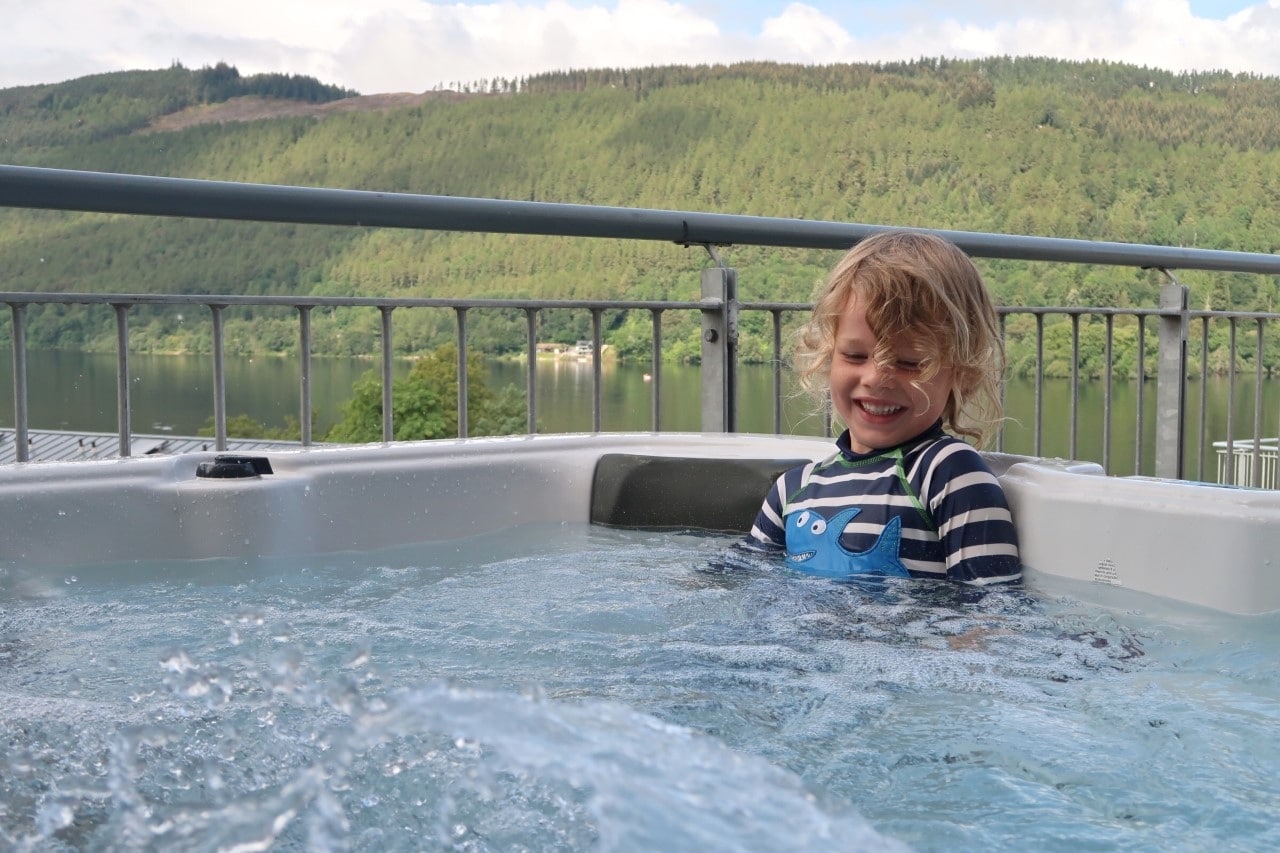 The properties at Taymouth Marina are self catering and have a sizeable kitchen area in the upstairs living space.  As the upstairs is all open plan you can make dinner for the family whilst spending time together.  There's also a small balcony area with seating that would be lovely to sit out on with breakfast on a dry sunny morning.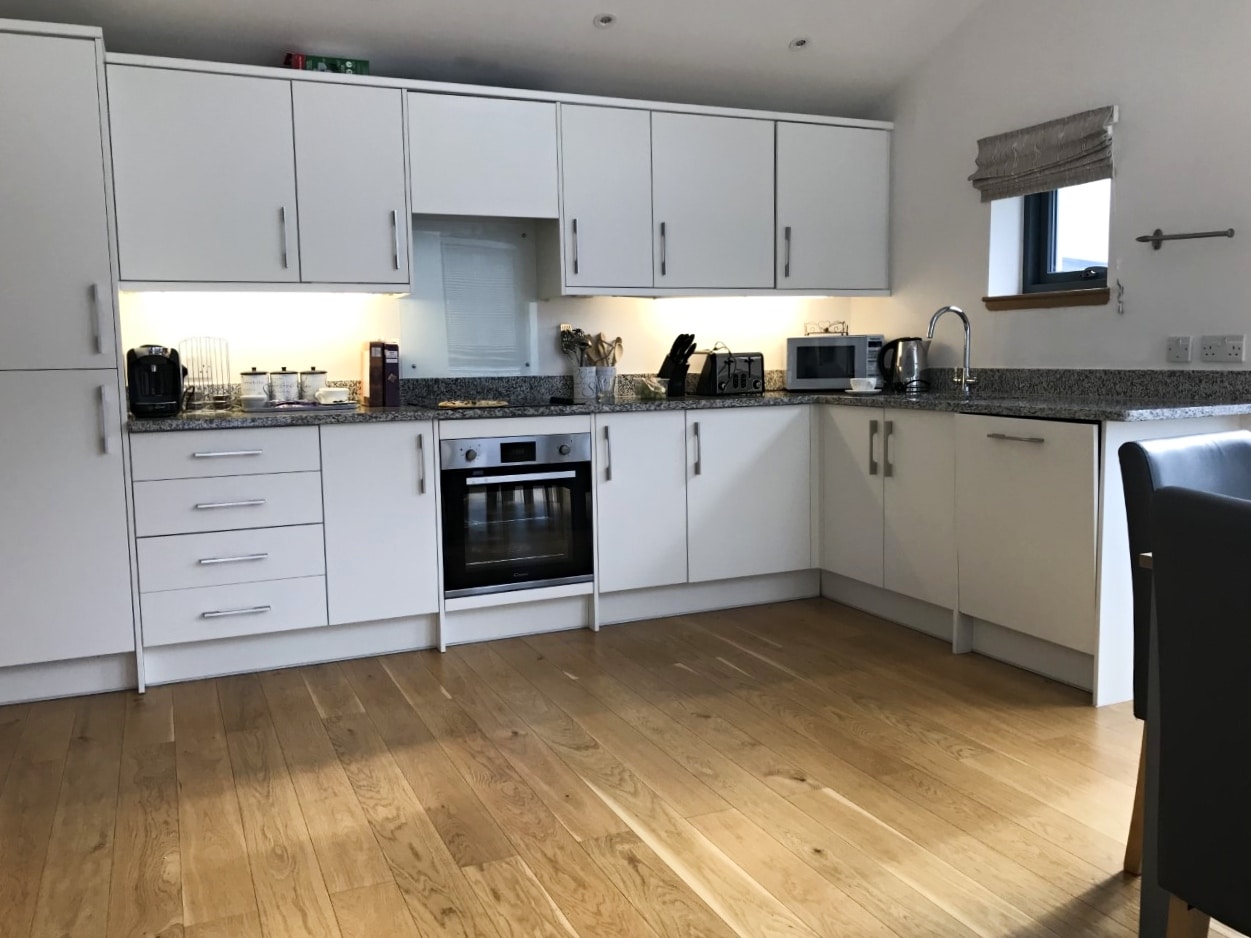 The living room in our property had two large sofas, with enough room for us all to spread out or for the kids to cosy up on to watch television when they get up extra early in the morning!  With lots of cushions and blankets they could sit in their own little 'nest' of textiles.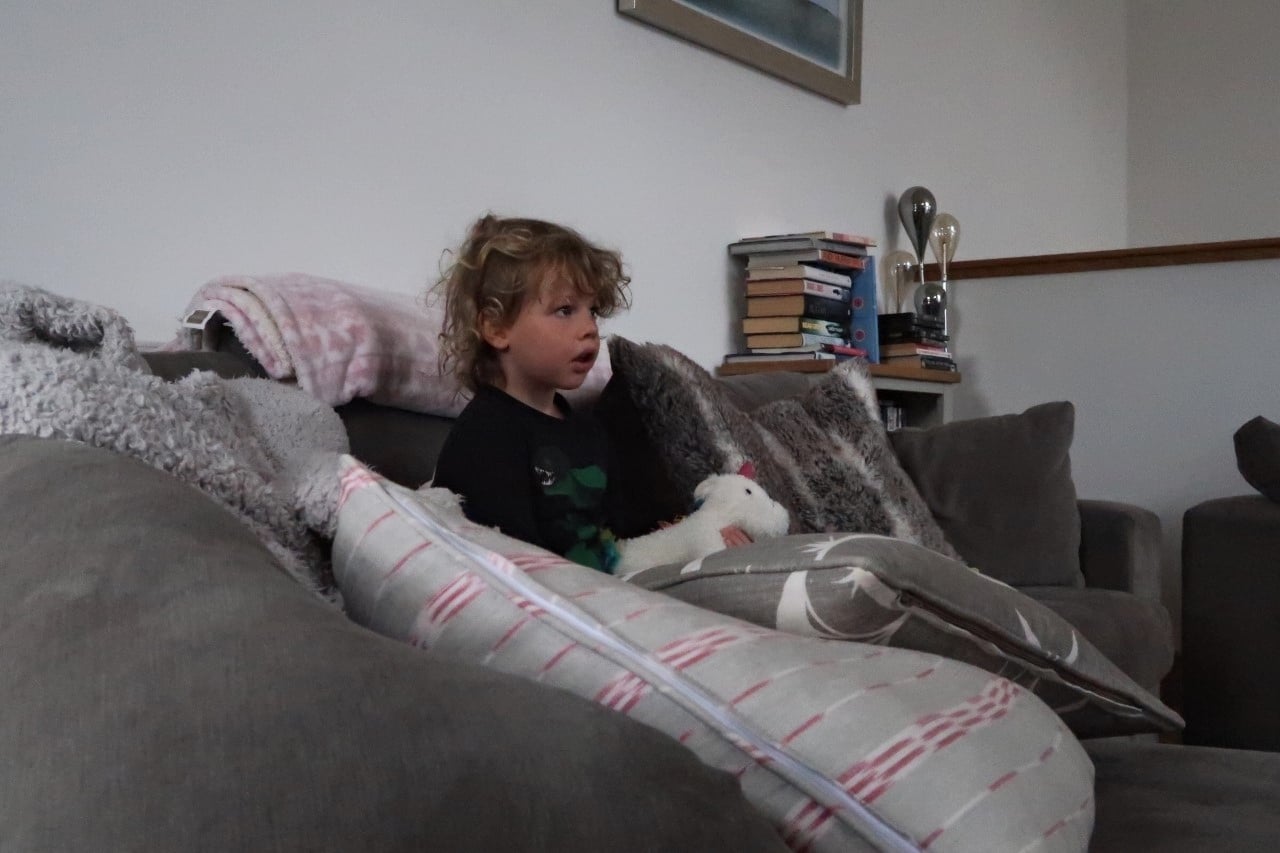 Each holiday property owned by Taymouth Marina has it's own unique decor.  Our property was lovely and traditional, with beautiful artwork and cosy furnishings.  A little look at Taymouth Marina's website and it's clear that all the other properties were just as stunning and unique, I particularly liked the property with the yellow chair in the living room!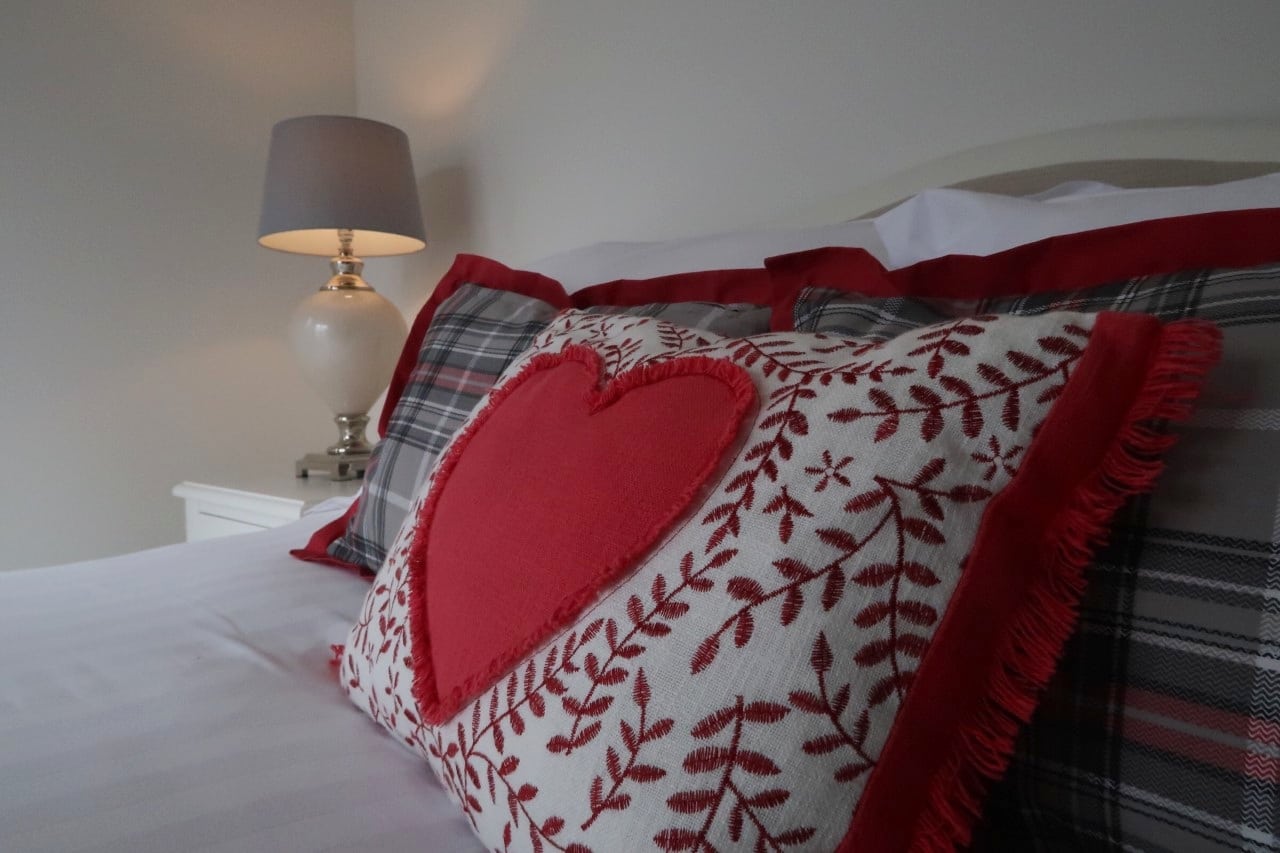 Dining
Unfortunately the fantastic restaurant at Taymouth Marina was destroyed in a fire earlier in 2019, but Taymouth Marina has put in temporary dining areas this summer to make up for the lack of restaurant.
Beside the hotbox sauna and watersports centre is the Burger and Toastie Shack and the Cakebox cafe.  As the weather was a little damp (think beautiful sunshine and then torrential showers!!) we sat under the roof of the Burger and Toastie Shack for dinner.  Although the menu is limited to burgers and toastie's (unsurprisingly considering the name!), they are simply delicious plus there's a range of fillings to choose from.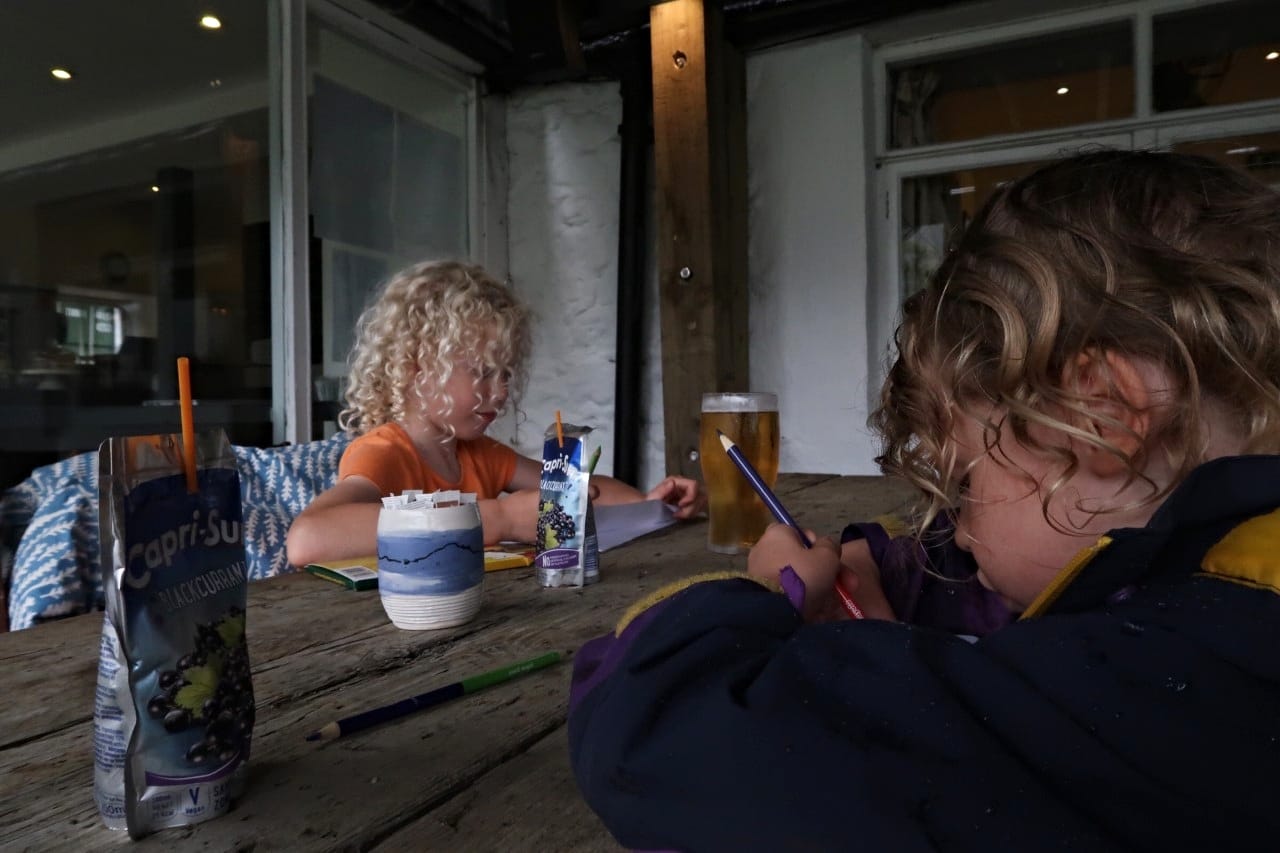 I had a tasty Quorn burger, whilst my husband had a beef burger, youngest a chicken burger and eldest a cheese and chutney toastie.  They are served with chips in takeaway containers, so you can eat them at the tables or take back to your apartment.
There's a good bar with plenty of drinks to choose from and friendly welcoming staff who will help you out with any requests or find alternatives for dietary requirements (although you will need to give them some notice).
Next door inside the white washed building is the Cakebox, which has soup, sandwiches and delicious cakes.  It would be perfect for a warming lunch, but we opted for cakes after our burger dinner.  The staff were great and even brought the cakes out of the cafe and round to the table at the Burger and Toastie shack, great service!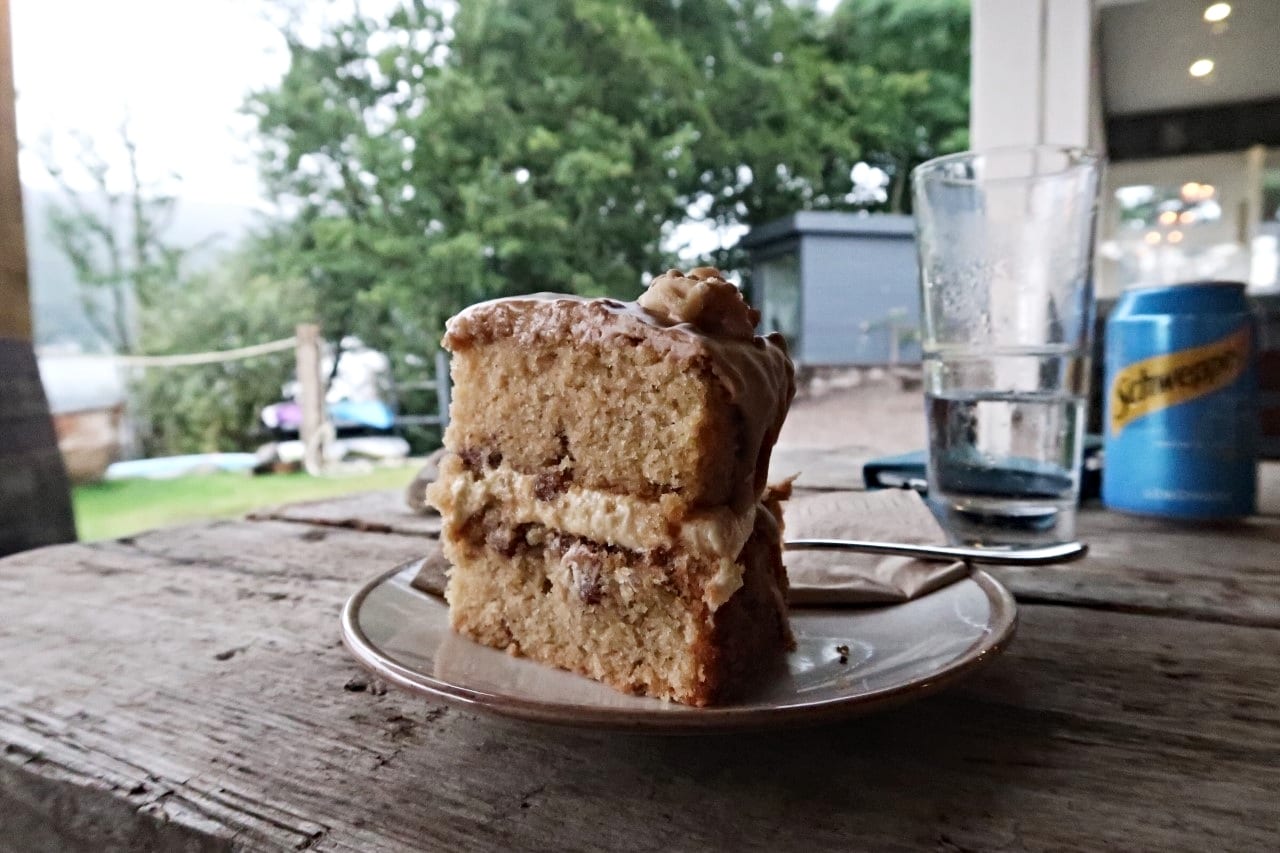 I'm sure something more permanent will be introduced to Taymouth Marina again soon, but for the moment they have a great set up with their food options.  If you are looking for a restaurant you can head across to Kenmore, a short walk (or even shorter drive away), where there are several places to choose from.
Watersports
Our children love adventurous activities, so they were very excited about trying out the double kayaks.  Although they donned wetsuits, I wore trousers as I forgot to bring something suitable for myself!! I still managed to get a wet bum and legs despite staying in the kayak on the loch, so I definitely recommend swimming gear or shorts at the very least!  You can also rent wetsuits at from the watersports centre and buoyancy aids are given out to those heading out onto the loch.
We only went out for an hour in the kayaks, but it went by fast, so would happily recommend a couple of hours out on the water with kids.  If you bring a small dry bag it can be clipped onto the back of the seat and store a phone/water/snacks whilst you're out on the loch.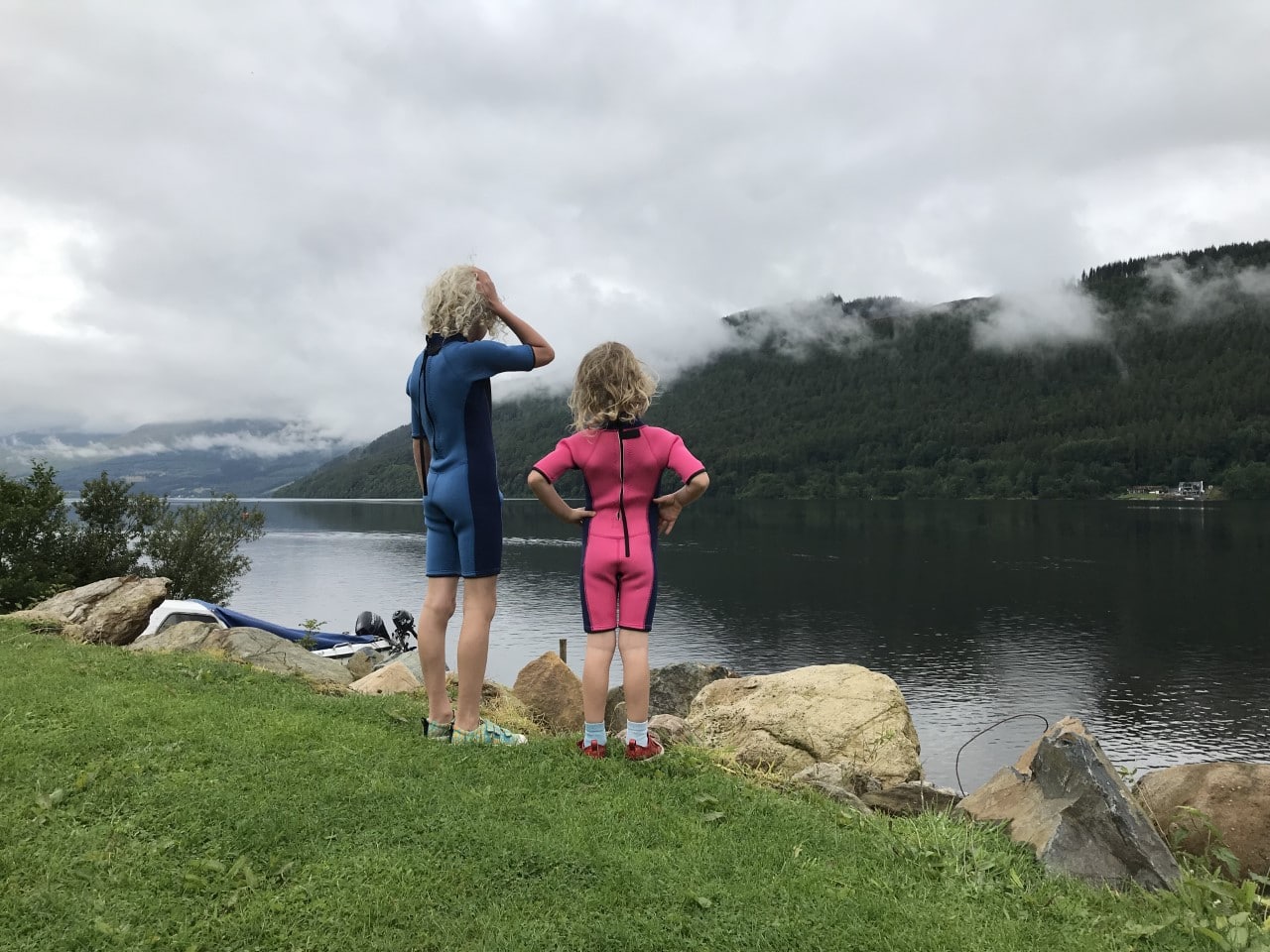 We chose a beautifully still and warm morning to be out on Loch Tay, perfect for beginner paddlers like our kids.  They enjoyed their kayaking and would happily go out together again.  So now I'm browsing inflatable kayaks for future trips to lochs and the coast!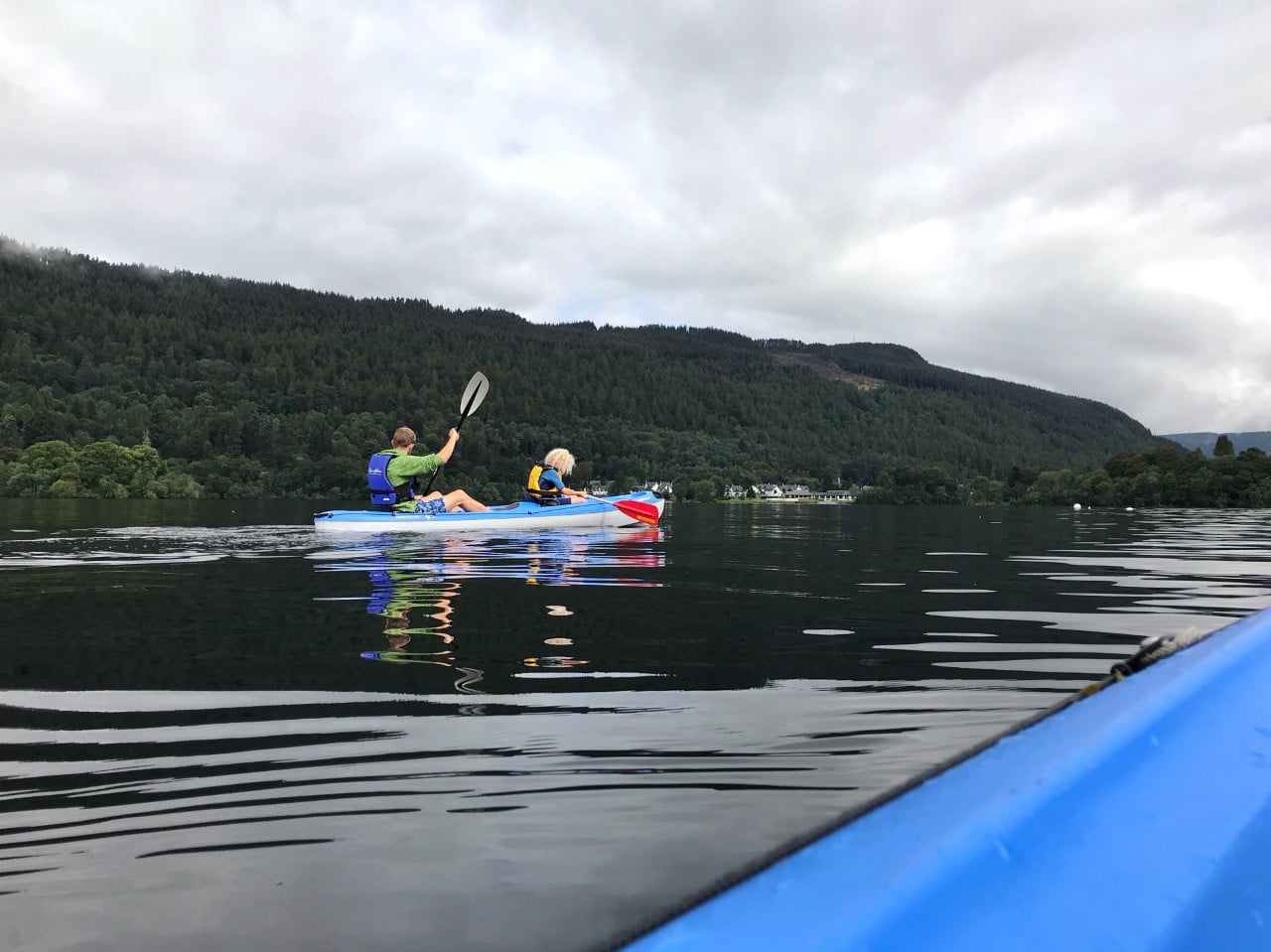 There are plenty of other watersports available, including hiring the use of the giant iceberg and trampoline.  We watched as other families bounced on the trampoline into the water and climbed the iceberg, sliding back down into Loch Tay.  As this can be quite an exhausting activity it's only for those aged 12 and over who can swim.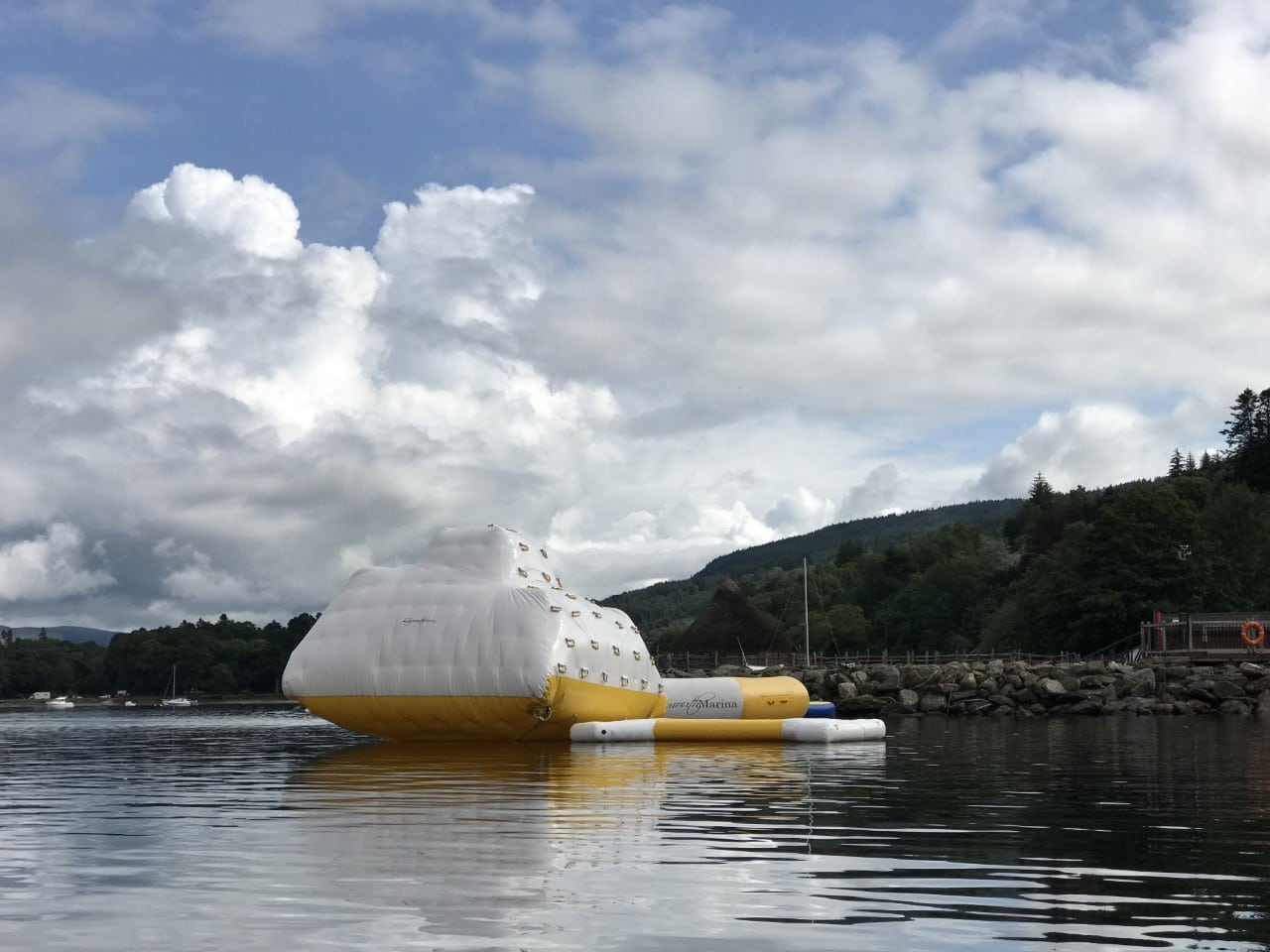 Single kayaks, canoes, standard SUP's and giant SUP's for 8 people are also available to hire.  I really wanted to try out the giant SUP's, but maybe another time!  Taymouth also has it's own marina where you can moor your boat or hire one to take out on the loch.  You will need to have suitable qualifications to show that you can manoeuvre a boat on the loch.
Of course you could also just rent out one of the two monster paddleboats with the family, the kids looked quite interested in taking them out!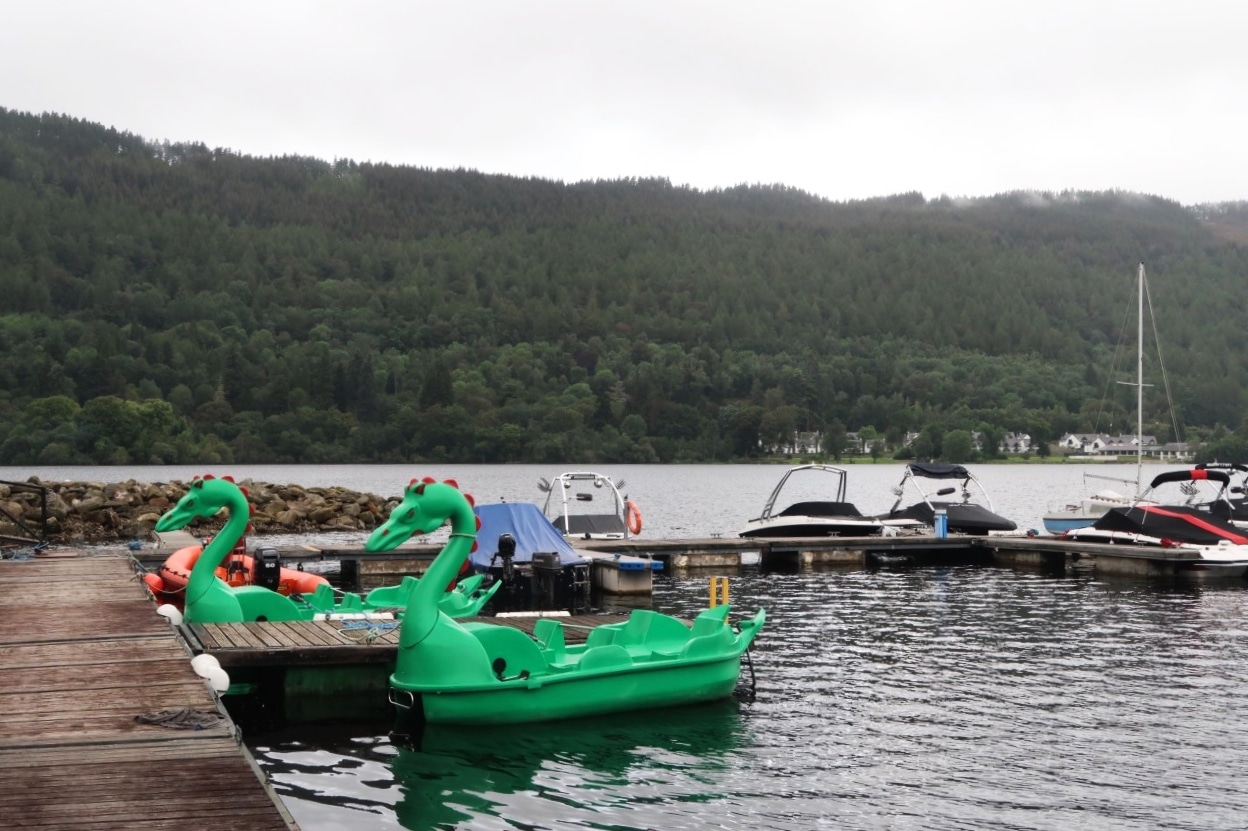 Hotbox Sauna
Another great selling point for Taymouth Marina is the Hotbox Sauna.  Although we didn't actually use it, I did poke my nose round the corner to have a look!
After you've sat in the hotbox staring out at beautiful Loch Tay, use the slide to cool down in the loch itself before jumping into the large hot tub or back in the sauna.  You can also treat yourself to a drink from the adjoining bar whilst you relax in the hot tub.
As it is meant to be a spa and as the sauna is not really suitable for children we didn't take them in.  From next month the sauna will be off limits to younger children as heat exposure can be damaging to children's health and it's also hard to keep them from being noisy whilst other visitors are trying to relax!
Pin For Later