15 Garden Nature Activities For Kids
We're sticking to garden activities for kids at the moment and have just pooled together 10 of our favourites.  Some are our own from previous years and then there are more from other brilliant bloggers!  Have a read for inspiration for your own nature activities for kids.
Build A Mini Pond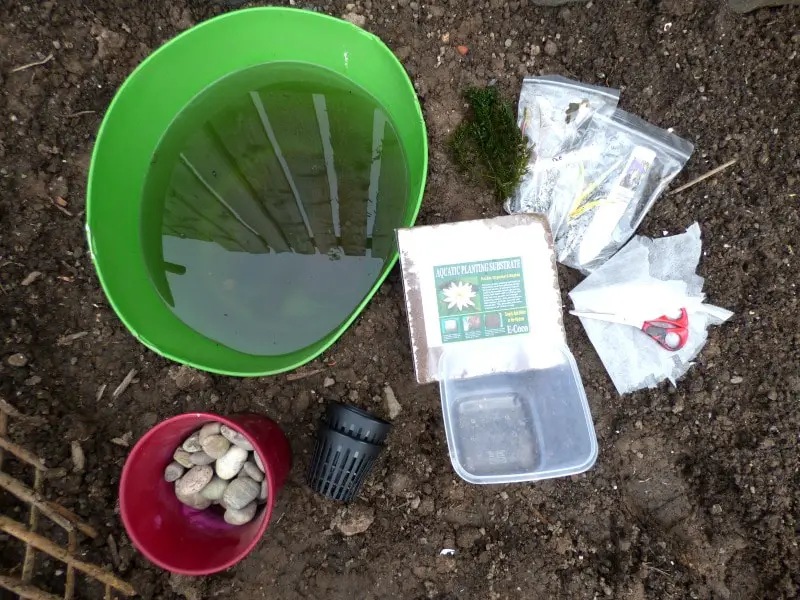 This is a good one if you have a leftover trug like we did.  This used to be our washing basket but the kids played with it so much the handle fell off!  So instead we turned it into a great mini pond.
The post here is from several years ago and now the pond is inhabited by around 20 frogs every year!  Which is exactly why I put it in our veg patch, in the hope that they eat all the slugs!!  Head over to our DIY pond post here.
Scavenger Hunts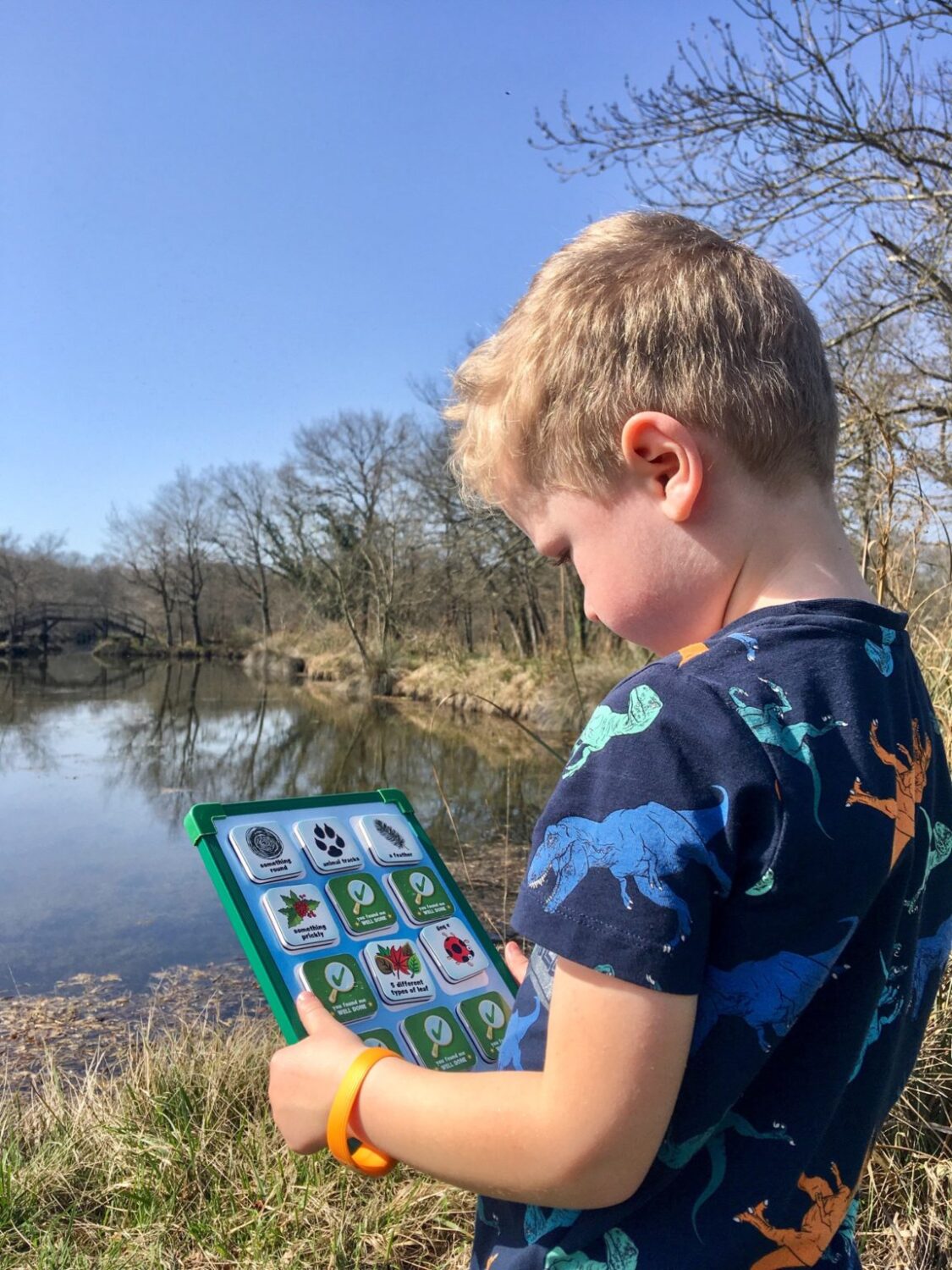 There are so many fantastic scavenger hunts for the garden with kids.  We've tried a variety, including those from Twinkl and The Woodland Trust. There are the usual seasonal scavenger hunts, plus those for the senses or specific parts of nature such as minibeasts or tree leaves.  if you can't find one the you like, then you can easily make their own.
For more ideas head over to Flying With A Baby who has a scavenger hunt complete with riddles and clues, perfect for older kids. If you don't want to make your own or print out one, you can buy a reusable magnetic scavenger hunt from Seekers.
Wildflower Seed Bombs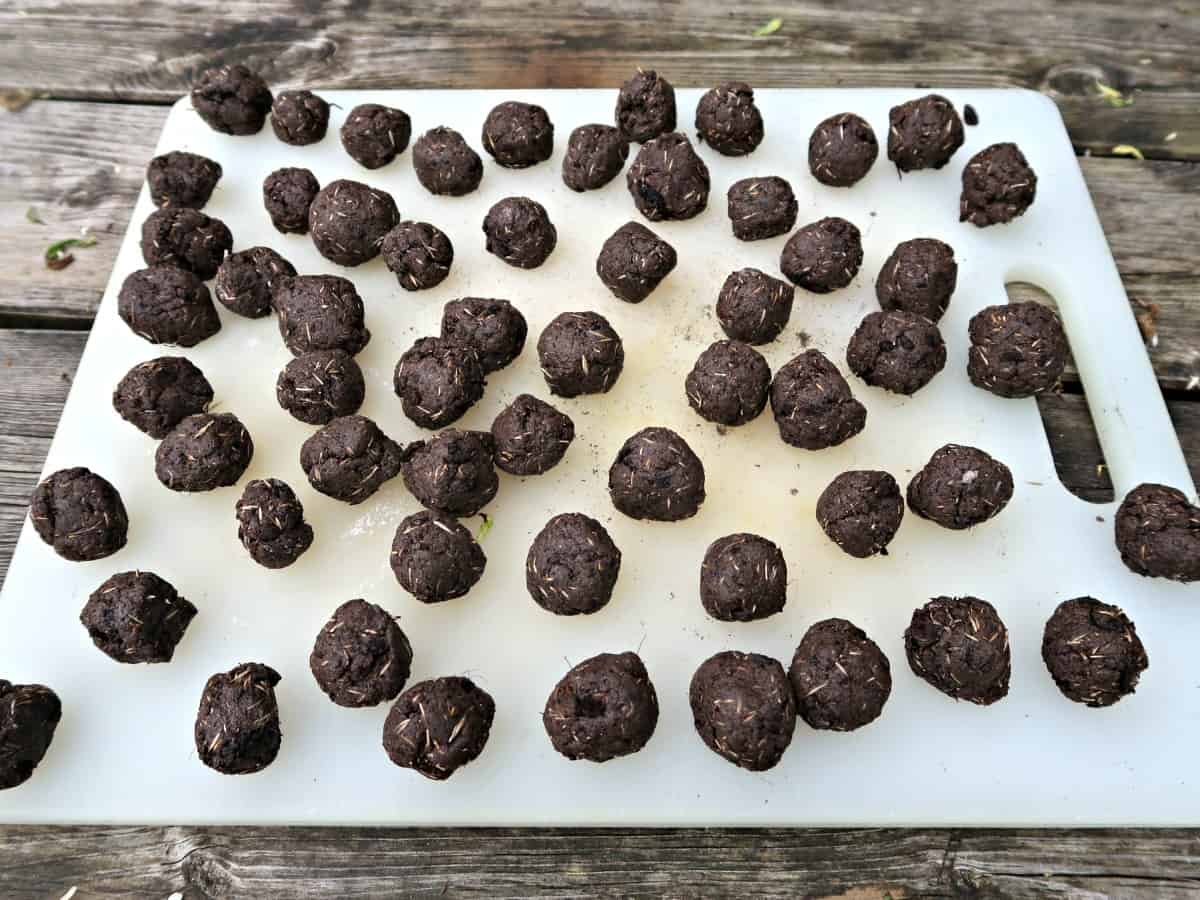 This is a great garden activity for kids that can be used in the garden, spread around the neighbourhood on a walk or given as a gift.  They are simple to make with just a few ingredients: seeds (obviously), flour and compost.  Head over to Sarah's fantastic post that explains exactly how to make wildflower seed bombs!
Nature Weaving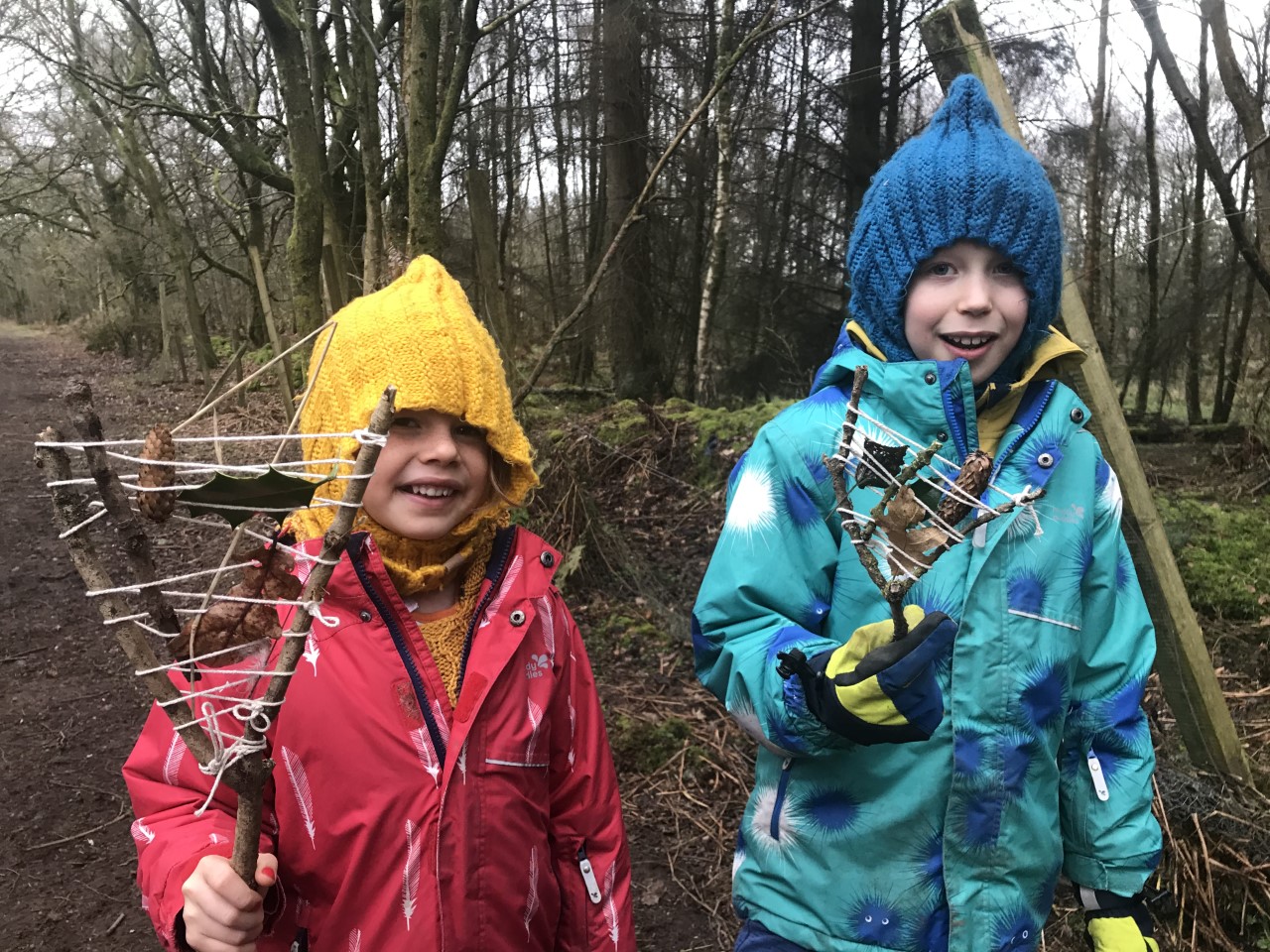 We've done this a few times over the years from when the kids were toddlers until now when they are 6 and 8.  It's an easy task, although they may need some help tying the string onto the sticks to begin with.
The main things you will need are a Y shaped stick, string and scissors to cut the string.  Everything else you will find along the way!  Pop over to this page to find out the details.
Nature Brushes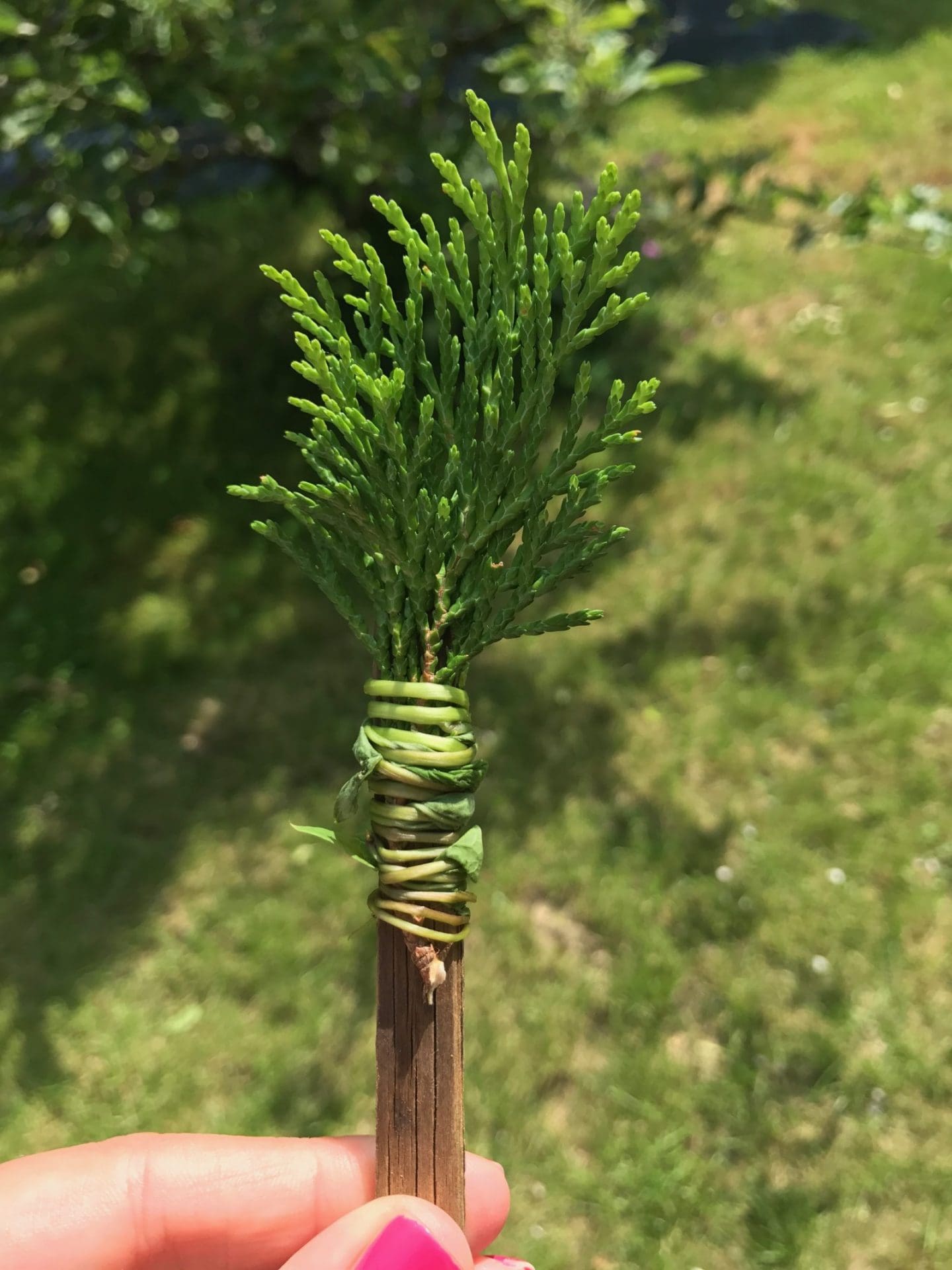 We've tried painting with flowers cut from the garden, but these nature brushes from Louise at Pink Pear Bear look even better.  Louise used bindweed to tie different natural items to a stick to entertain her (then) 4 year old with some mark making with water.  I'd love to see how they would work with paint on paper!
Clay Faces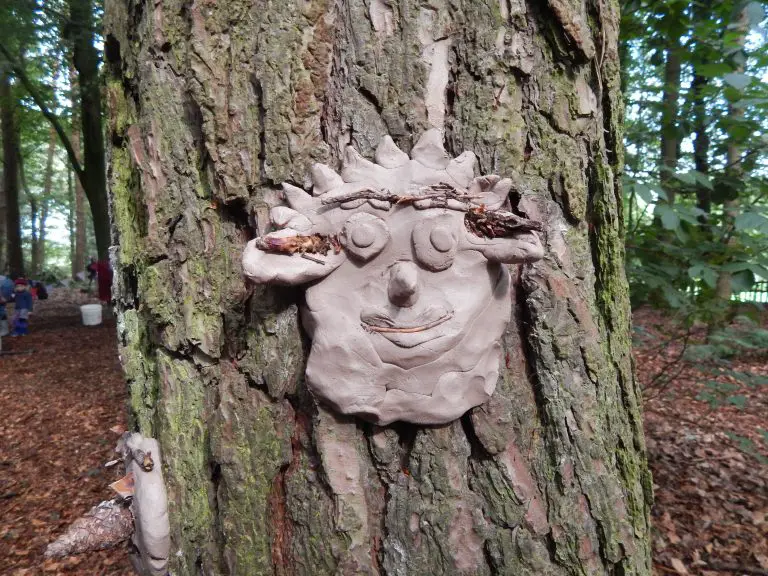 I absolutely adore these clay faces created by Hodgepodge Days after a visit to the Just So Festival.  This is perfect for a garden activity as you can find a suitable tree or large bush to stick them onto or maybe even the side of a playhouse or shed?!
Air drying clay can be found online at various craft stores.  You can really let your imagination run wild adding various other bits of nature to the clay too.
Make a Hedgehog Home
There are so many fantastic hedgehog home ideas throughout Pinterest.  We love the idea of using an under the bed storage box upside down with a hole cut into the side.  This one here looks brilliant, although if you head over to the Wildlife Trust's page you can make one out of a few planks of wood. Perhaps you can use an old pallet to make one?
Natural Noughts and crosses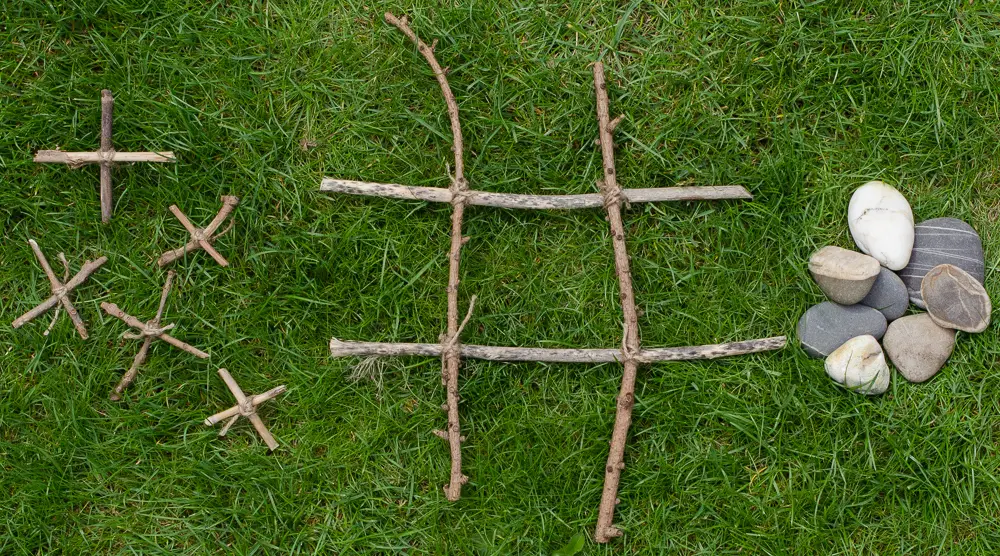 I love simple activities that don't require much set up and this is perfect.  Catherine at Growing Family came up with this brilliant natural noughts and crosses.  You can tie together sticks to make the crosses like Catherine did or simply find two different types of objects.
It's a great cross between a scavenger hunt for materials and the usual game of noughts and crosses.
Fairy Gardens
I used to love making little miniature gardens as a child, you can let your imagination run wild.  It doesn't have to be fairies, you can make a dinosaur scene complete with a volcano or jungle full of wild animals.  This is something that all kids seem to enjoy as it's such fun!
If you don't have space for a fairy garden then why not try a fairy house?  Jenny at The Gingerbread House had this great idea to make a fairy house of natural items and it looks fab!
Snail Racing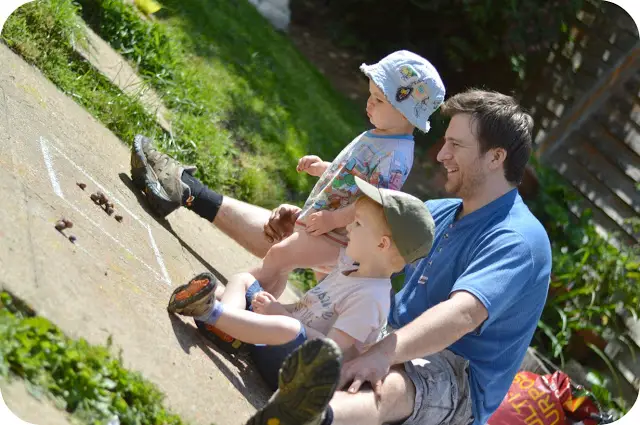 If you have too many snails eating your vegetation then why not try a spot of snail racing like The Jones Family.  Although perhaps it may be useful to keep younger ones feet away from the snails so there isn't such a tragic ending!
Don't forget to put the snails back in vegetation (away from your prized plants!) after the race!
Bug and Bee Hotels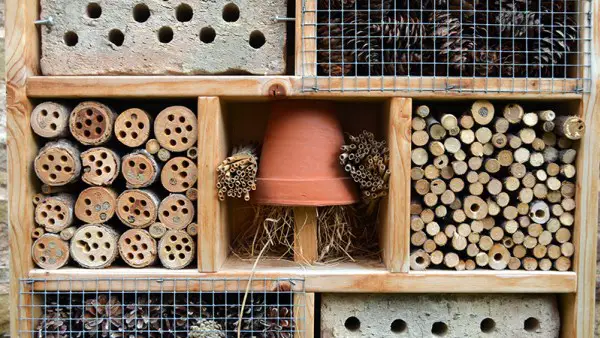 Bug hotels are a great simple idea that even the small children can help with.  You probably have enough things in your garden to make it already, but if not a little walk to grab some twigs and leaves will be sufficient.
Check out Sarah's post on a simple simple DIY bee hotel that you can make with kids, or a Few Favourite Thing's has a great post on different ideas for bug hotels.
Create A Twig Boat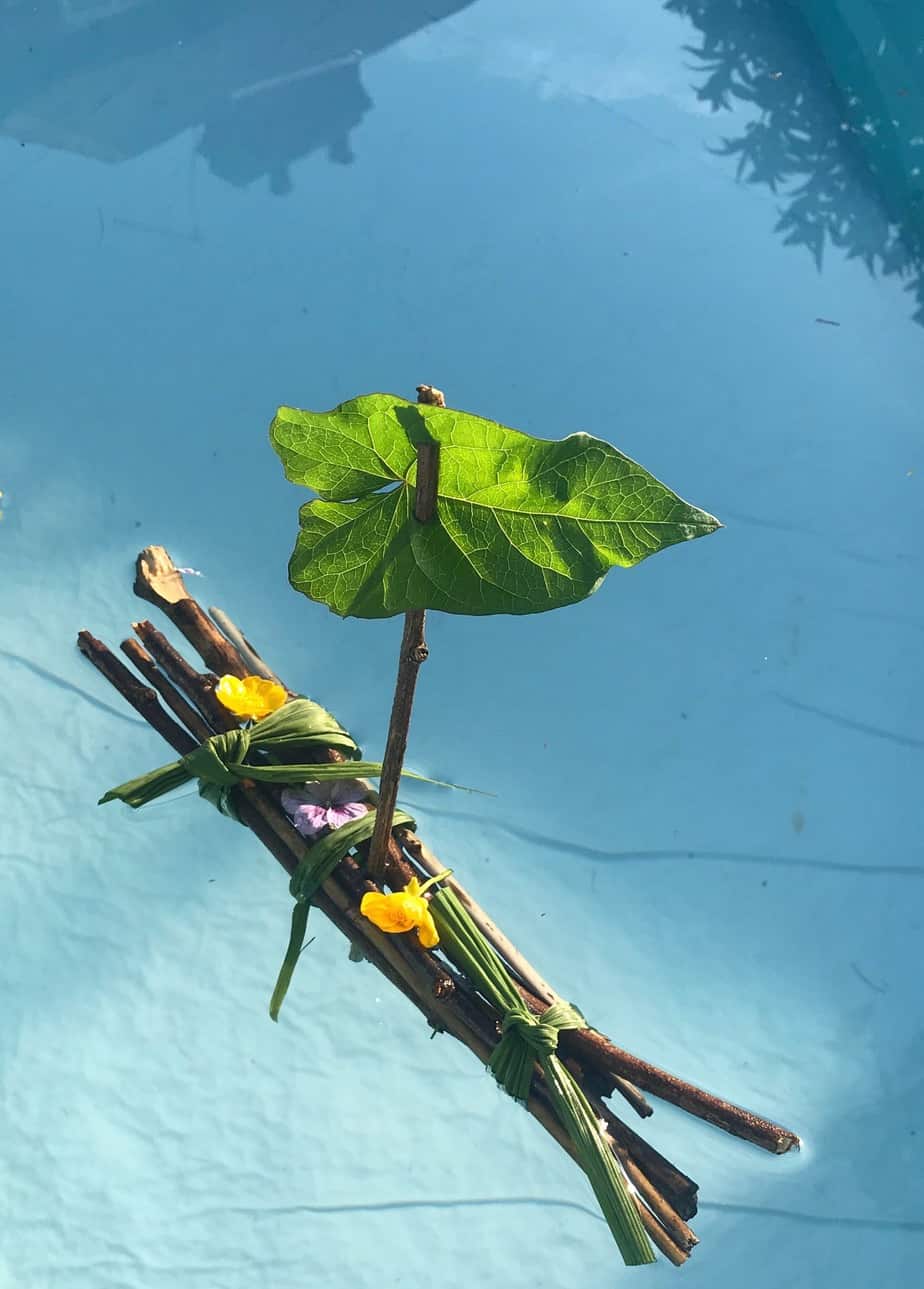 You don't need a pond or stream running through your garden for this activity. Instead fill up a basin with water or the paddling pool to float your boats in!  You can head over to Family Budgeting for all the how-to details.
This is such a great creative exercise for kids, finding the right materials and what works and doesn't.  Learning to tie knots for the older children and decorating the boats with little bits of nature from the garden.  I love it!
Plaster of Paris Stepping Stone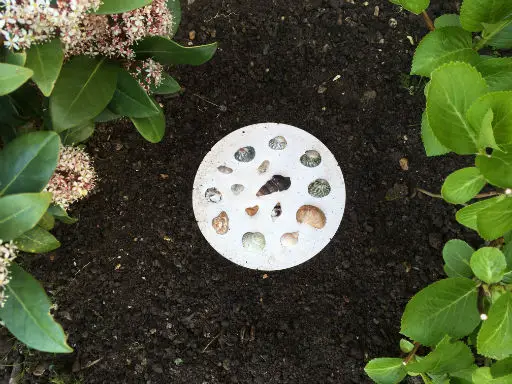 This is such a lovely upgrade you can add to your garden, putting your own print on it.  Instead of bought paving stones for a path over the grass, make your own stepping stones decorated however you want, courtesy of Red Kite Days.
Kids can easily get involved too, arranging decorations in whichever they want.  How about each member of the family decorates their own stone for the path?
Bird Feed Cakes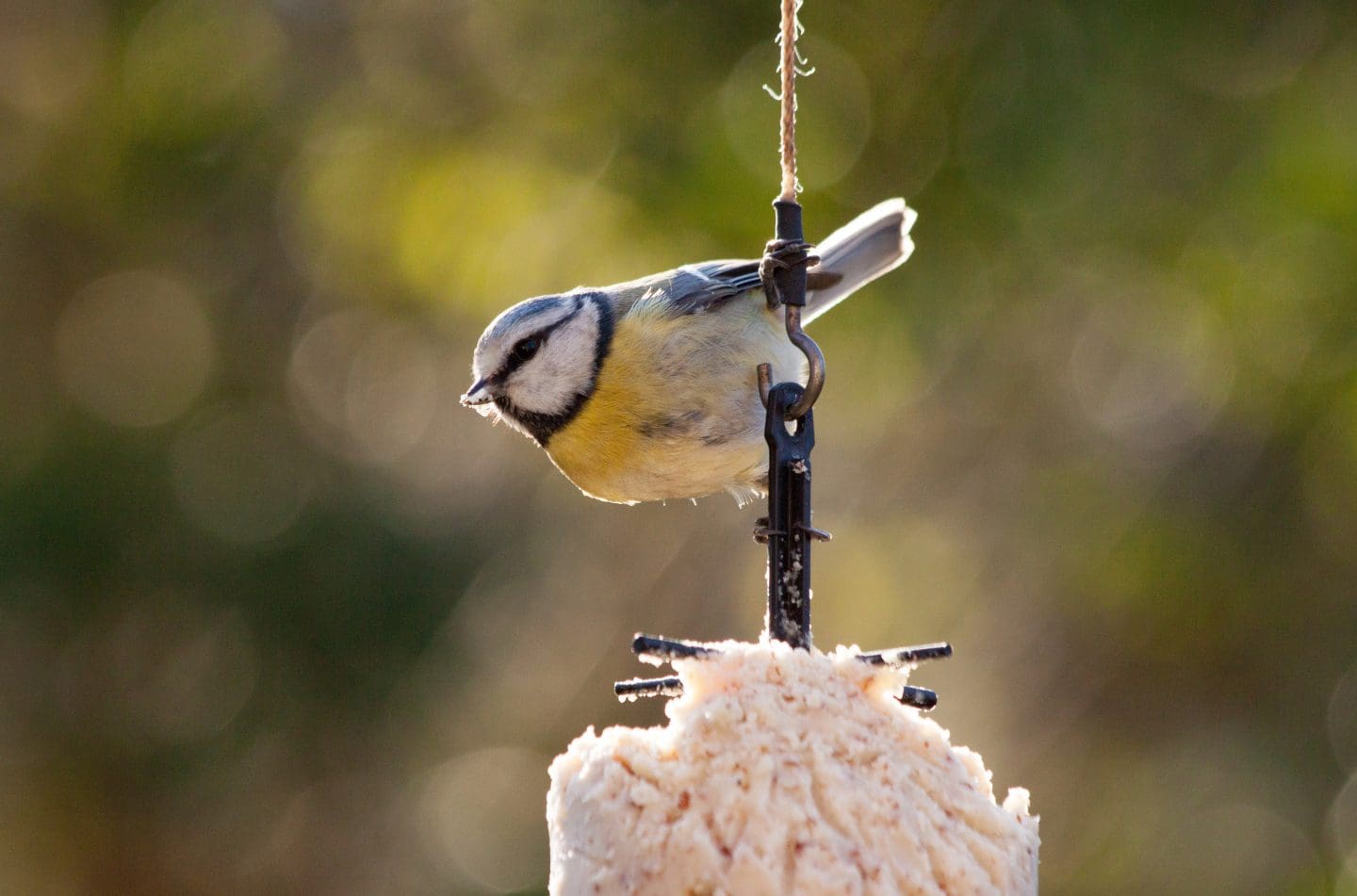 This is partly a kitchen craft as you obviously need to make the bird feed cakes, but it can lead to the fab garden activity of bird watching.  Check out The Parent Game's great recipe here.
My youngest is especially interested in learning about birds and listening to their songs, you can get simple ID books perfect for them to learn about their garden birds too.
Garden Barefoot Sensory Path
I absolutely adore this barefoot sensory path that Play At Home Teacher created for her daughter.  It's perfect for any child, but especially for those that need additional sensory input.  She chose to make a permanent path, however you can make your own temporary one on any surface by just laying down plastic lining, bags or similar underneath.
Our pebble path is getting a bit squashed down, so I wonder if this may be a nice idea to make it a bit more interesting.
Pin For Later