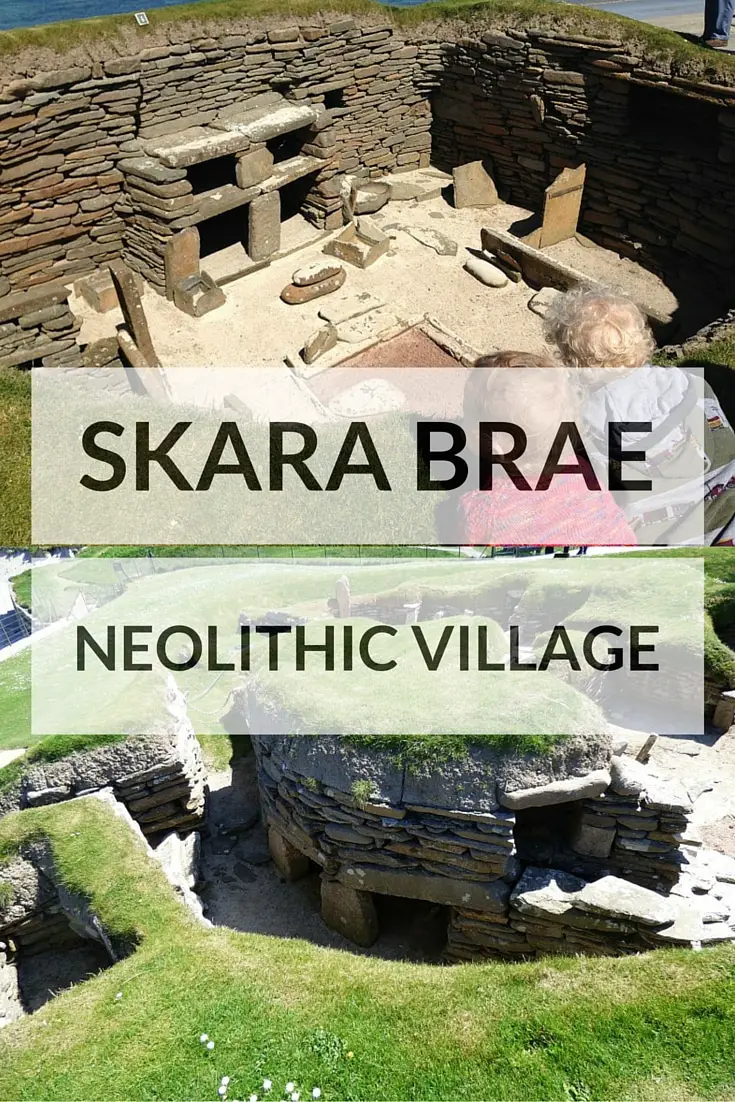 Five thousand years ago, before the pyramids were built or Stonehenge was constructed, Skara Brae was a bustling village.
In 1850 a severe storm hit Scotland and ripped the turf off a knoll in Skaill Bay, Orkney.  The storm revealed a complex of houses that had been buried by sand and soil for thousands of years.
Before you walk around the site there is a small exhibition in the visitor centre, which gives you an idea of what life was like 5000 years ago.  The display shows a variety of artefacts from the settlement, which are quite interesting.  However, we didn't spend too long there, as we felt the need to see the real settlement.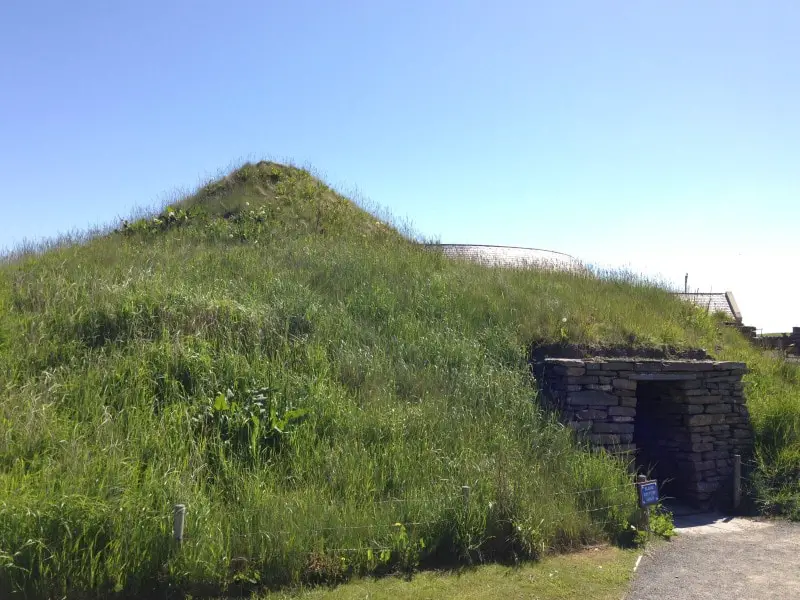 Outside the visitor centre is a reconstructed house, which you can walk into and explore.  There is a central hearth, stone beds, a dresser and containers that are likely to have held water to store seafood in.  There are also little niches in the walls that are considered to be storage areas, which the boys liked exploring!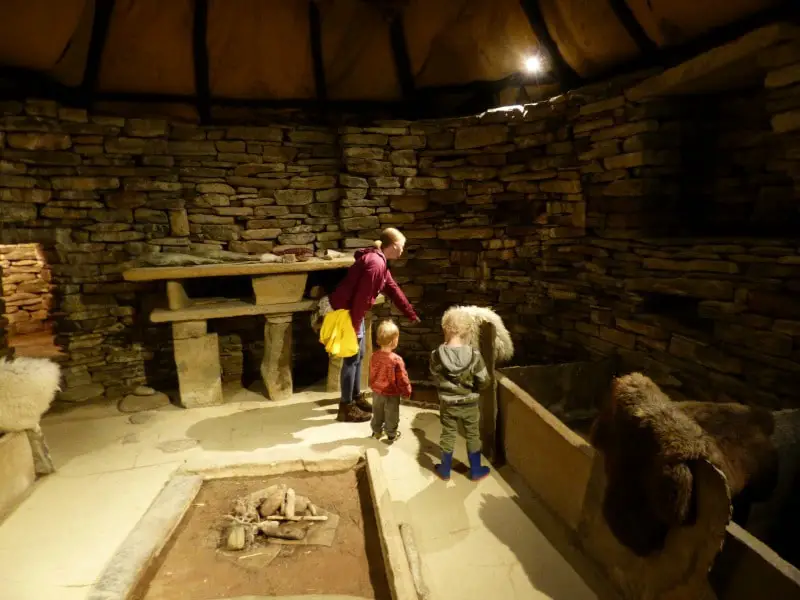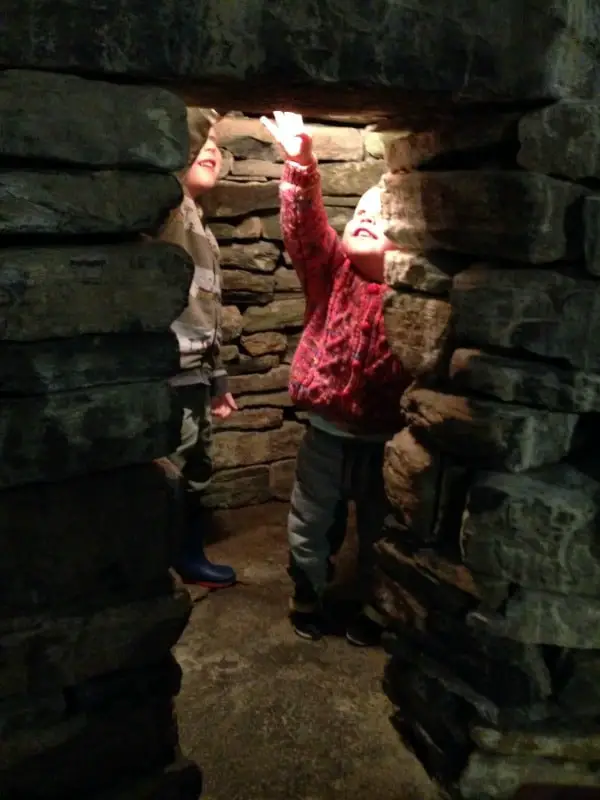 After a short walk along the coastline, reading the stones depicting events from present to 5000 BC, we arrived at Skara Brae.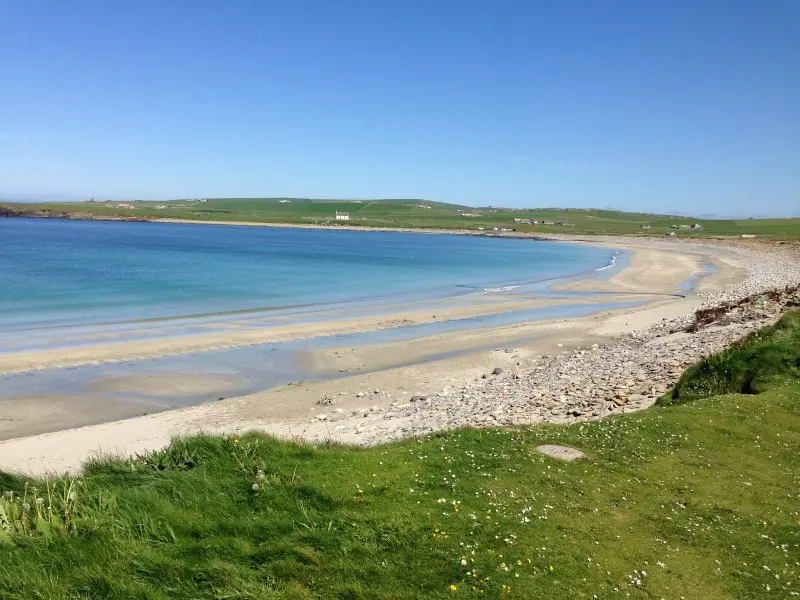 We were immediately amazed at how well it has been preserved, the walkways (which would originally have been covered) were paved in stone and all the stone furniture is still in place.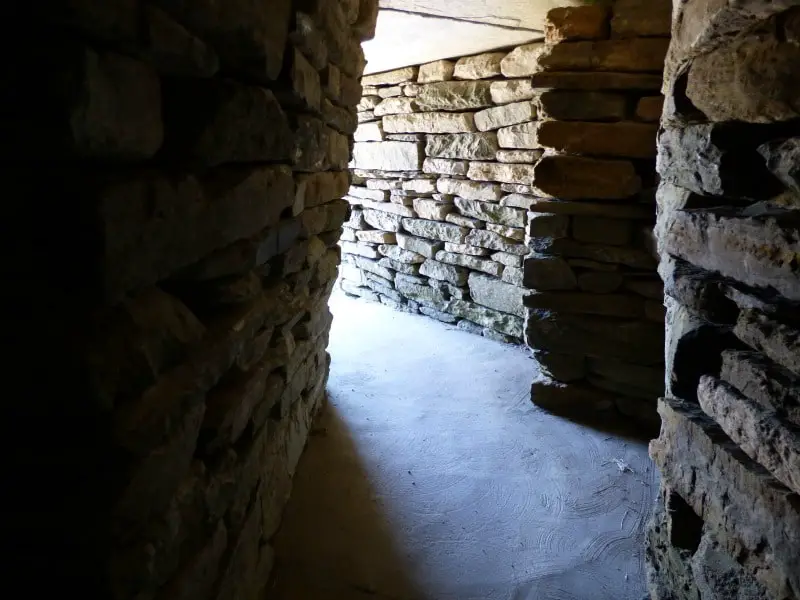 To preserve the site you're not allowed to actually walk around the houses, instead you can view them from the walkway.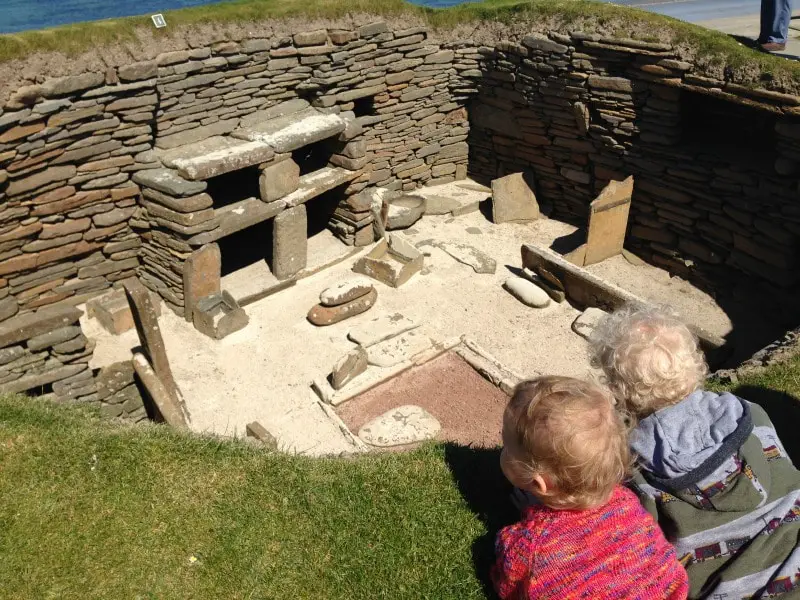 Nowadays our homes are a bit more varied in layout, but the houses here all have a very similar layout, which is interesting.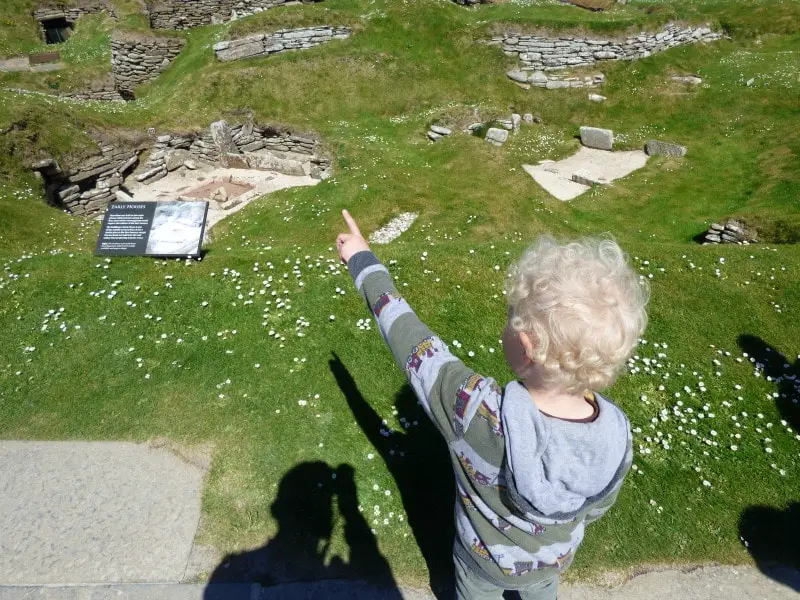 One building does not have the same layout and a large amount of chips of antler, bone and stone was found on the ground.  This is considered to have been a workshop area.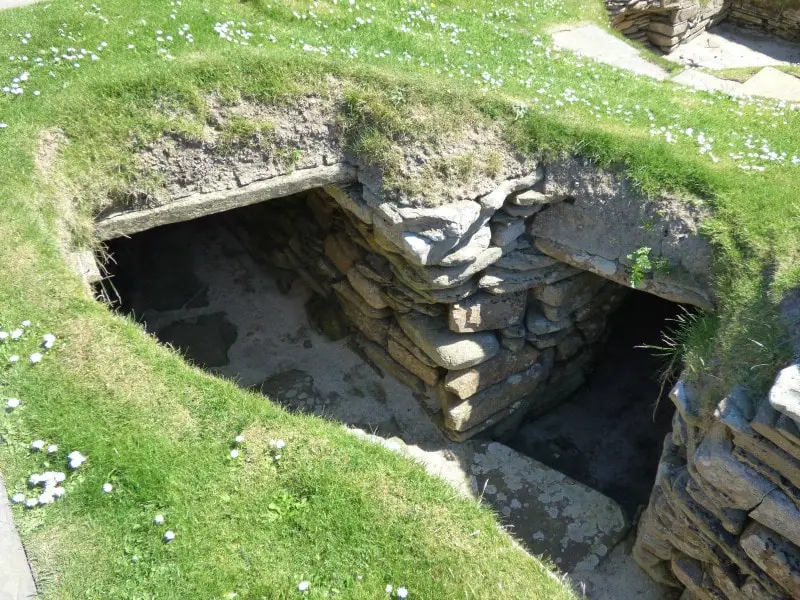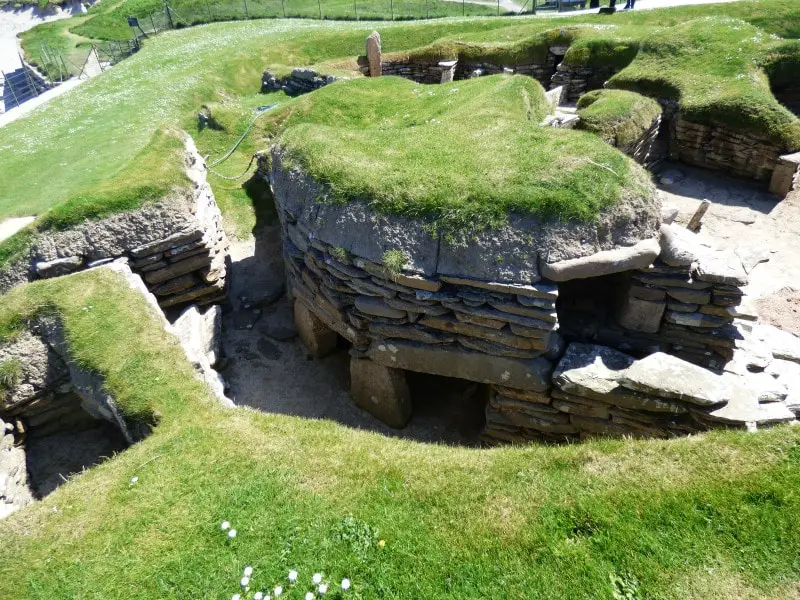 The boys enjoyed looking at the houses and Mr O seem quite interested in how they lived then.  However, Mr A at 2 years old wasn't quite as interested in the houses, but he did spend a long time watching some sparrow fledglings calling for food from their parents.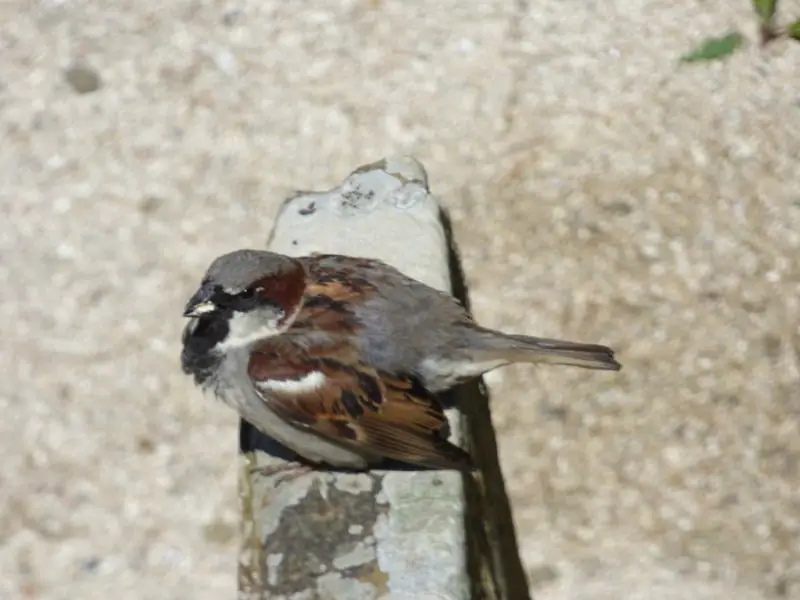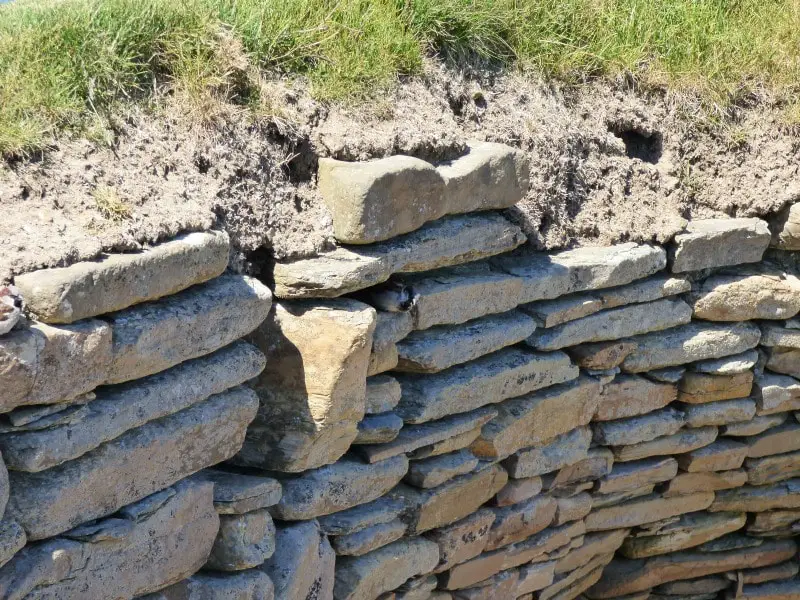 We would highly recommend Skara Brae if you're visiting Orkney and if you're visiting several of the Historic Scotland site you may find it more cost effective to buy a Historic Scotland Explorer Pass for Orkney.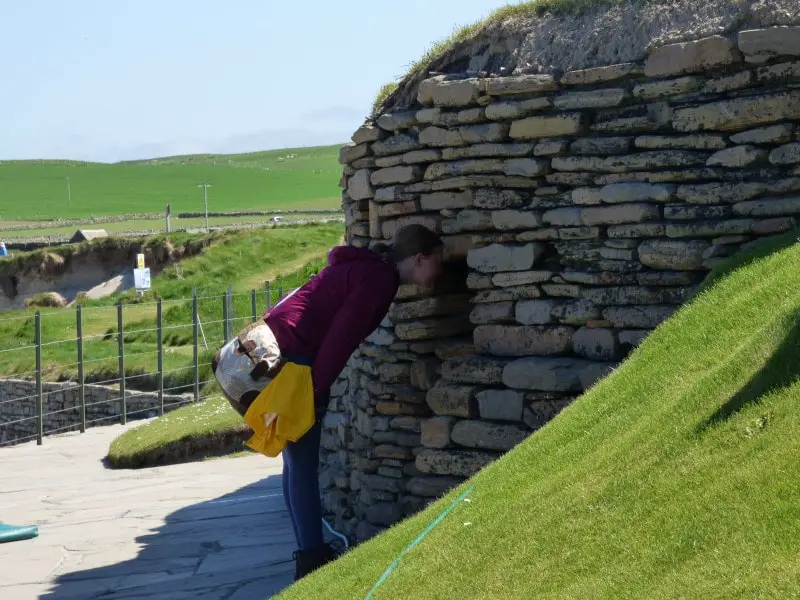 Which neolithic sites have you visited?
J x