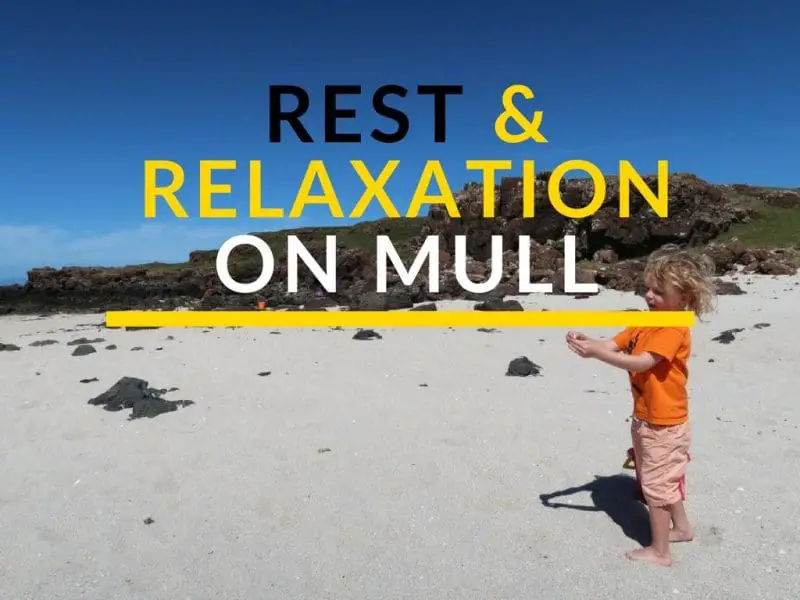 At the beginning of July we headed over to the Isle of Mull with my parents, who invited us to stay in a holiday cottage with them for a week.  We love visiting the Scottish islands and the boys were very excited about spending more time with their grandparents.
As this wasn't a work related trip I decided that I would have a week off work and not worry about posting on social media and the blog.  It did mean that my Instagram following fell dramatically from not interacting, but it was worth it for a bit of relaxation!  I even managed to get through a book I had been waiting to read for almost a year!
Aside from reading we had lots of family time together, with no distractions and a lot of stunning scenery.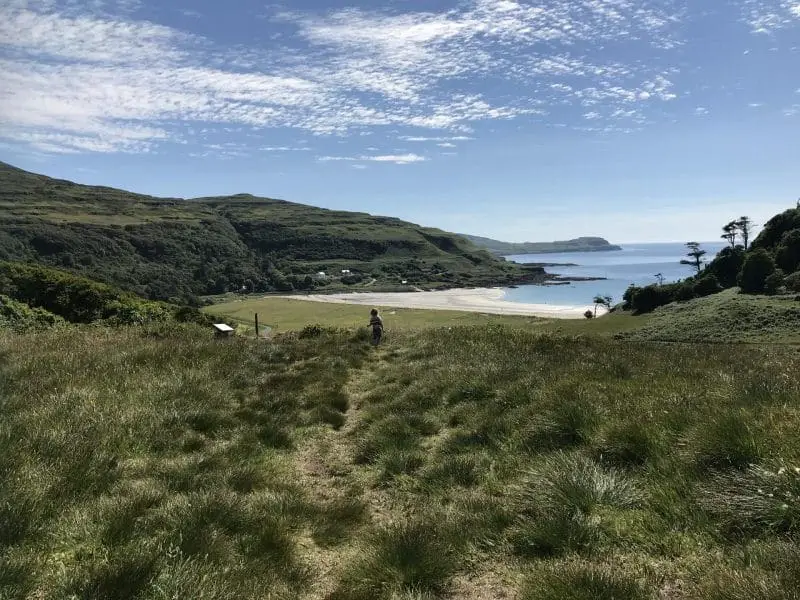 We spent the majority of our time visiting different beaches.  Calgary Bay was just below where our cottage was, so we spent a lot of time visiting it's shore line, building sandcastles and playing on the beach.
On the way to the beach we walked through the beautiful Calgary Arts Centre.  There is a cafe with delicious food and an indoor exhibition of art work in various forms.  But my favourite were the outdoor art trail, which includes a giant Basking Shark sculpture.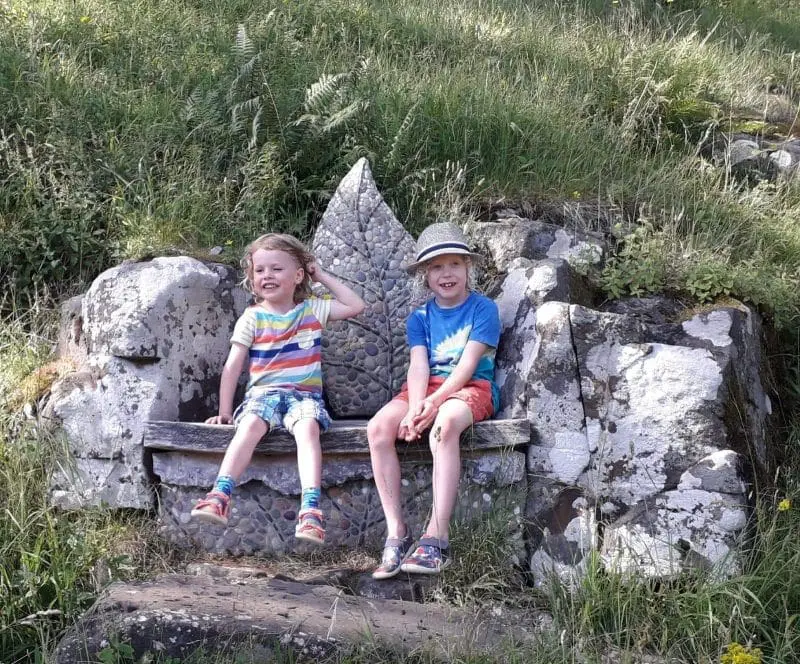 Within the sculpture trail there are a few things just for the kids, including a willow tunnel, flying fox and rope swing.  Definitely a great place to visit as a family.
I do get a bit bored building sandcastles so sometimes I build other structures like trains or even rowing boats! Ha ha!  Please tell me that I'm not the only one gets carried away on the beach?!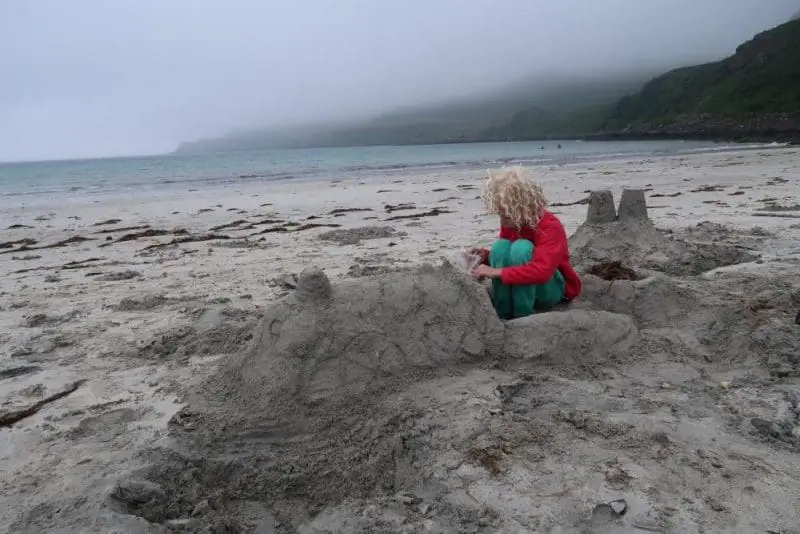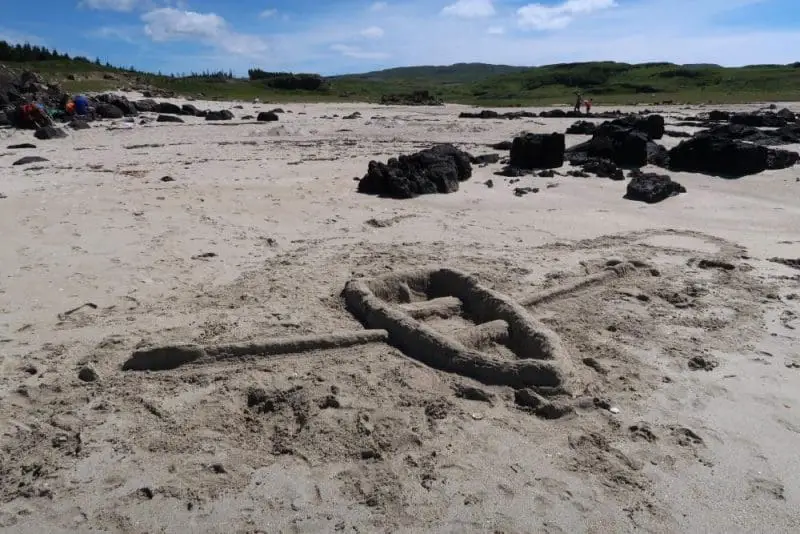 Langamull Beach
A favourite beach that we visited is just a short drive east from Calgary.  You need to park by a wooded area and walk along the track to Langamull Beach, but the 30 minute walk is definitely worth it!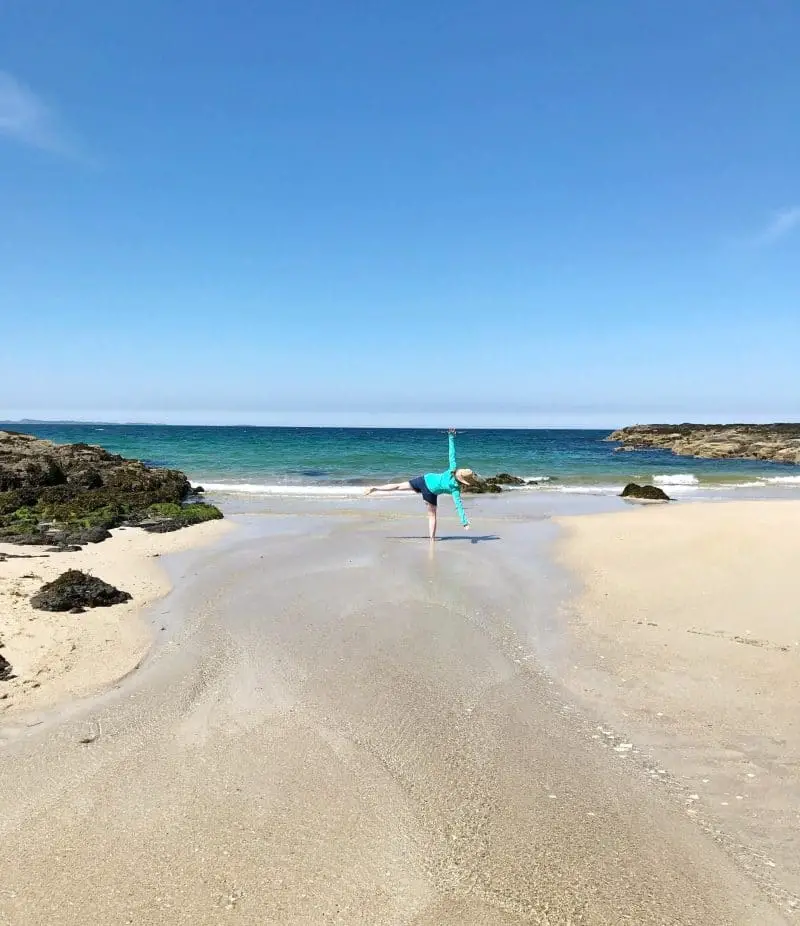 Look at how beautifully clear the water is, the turquoise sea and white sands.  As it's a little walk to get to it's never as busy as other beaches around the island.  We spent a good deal of time just staring at the beautiful view, but the waters are enticing.  Enticing and freezing cold, but still fun for a swim in the water!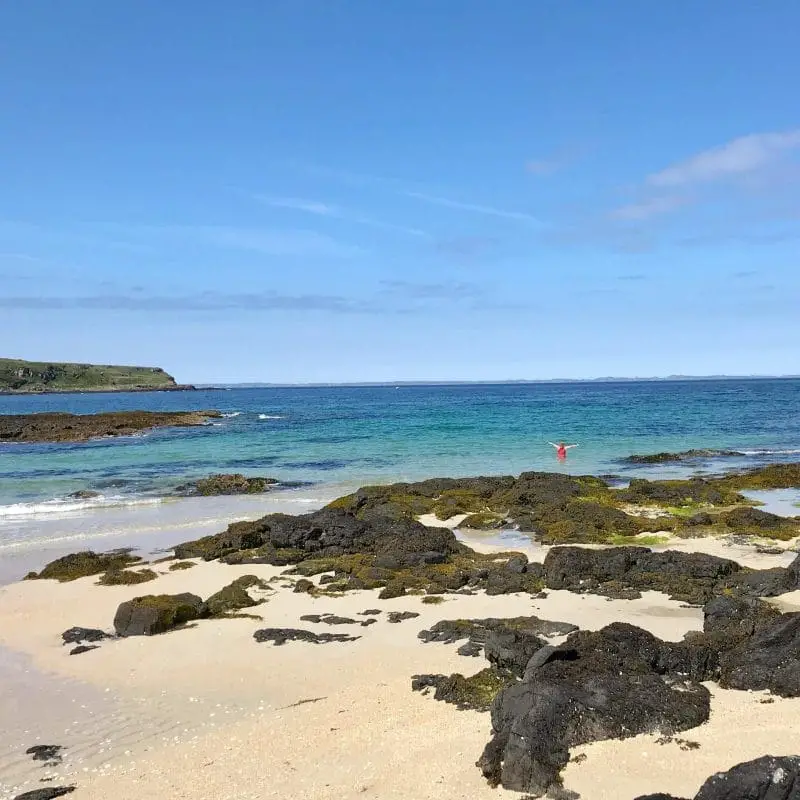 The kids preferred to swim and paddle in the warmer shallow pool of this beach.  It looks pretty lifeless in this pool, but it was filled with shrimp, crabs and I accidentally stood on a small flat fish that skited across the pool to hide elsewhere.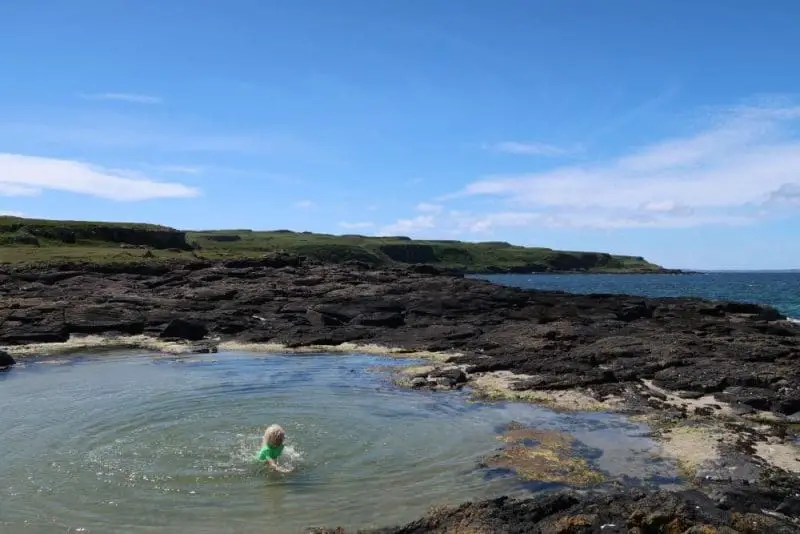 The second time we went back to the beach we met my parents there and littlest took his net with him.  He kindly let grandpa use the net to fish, which delighted grandpa!  It was surprisingly easy to catch fish and shrimps and littlest enjoyed helping put the fish back into the water.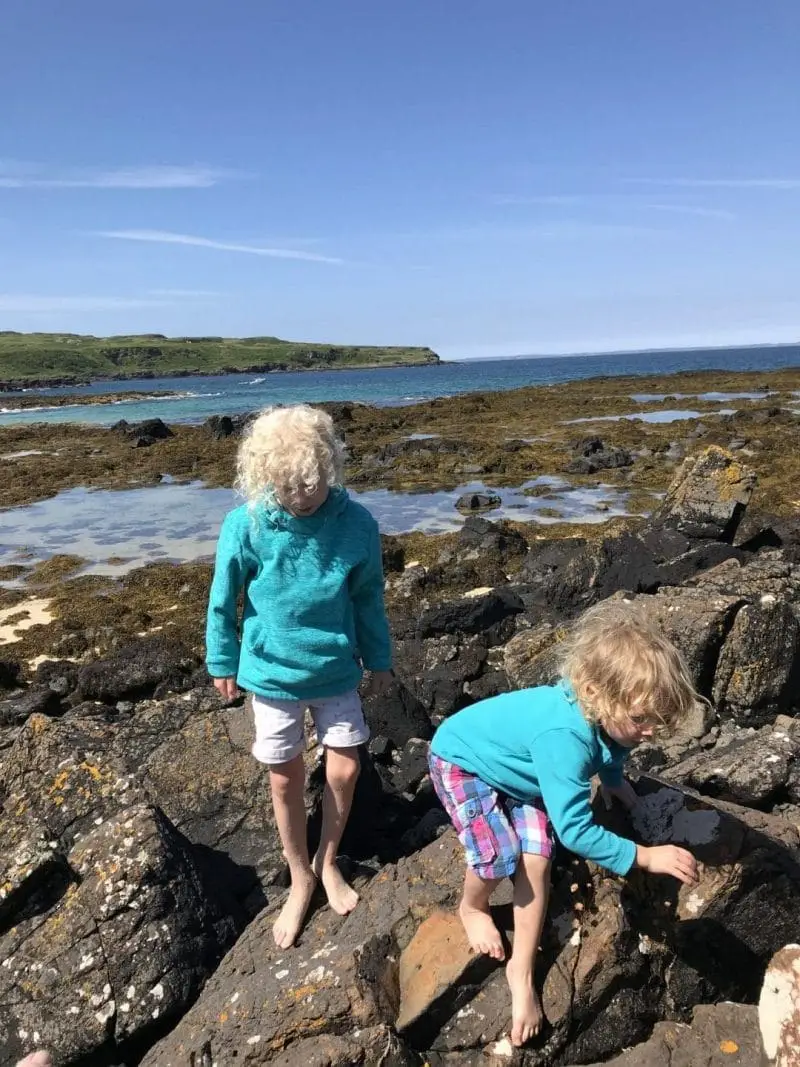 The kids favourite beach activity is always sandcastle building, but they usually get daddy to help.   He's the best at building castles and always make them look pretty amazing compared to my attempts!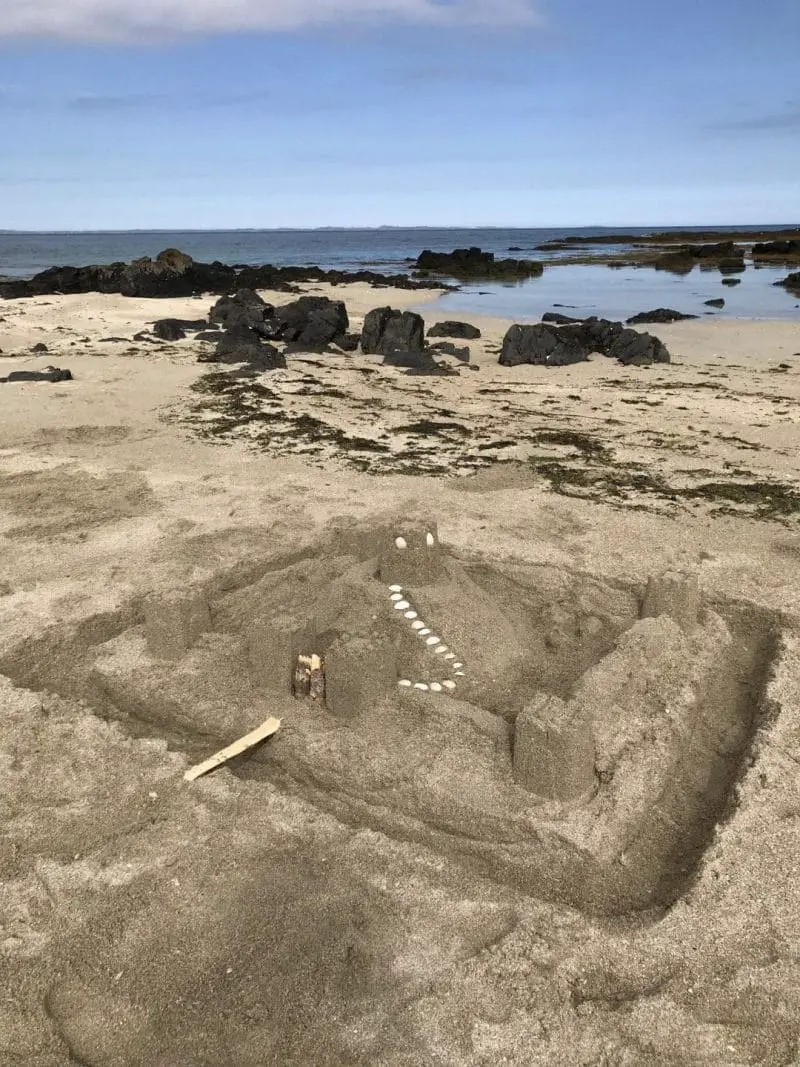 If you're in the North of Mull then Langamull Beach is definitely worth a visit.  Don't bring too much with you as it's a walk in, but food, water, buckets and spades and a net are essentials!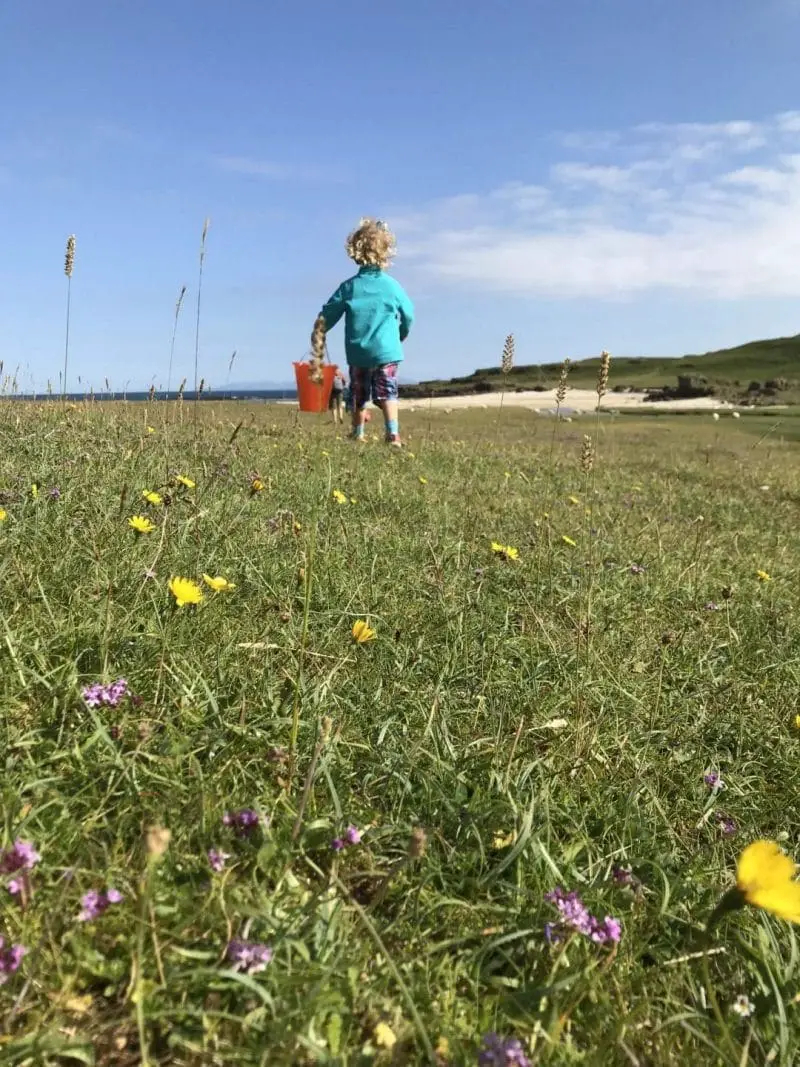 Treshnish Isles and Staffa
We've visited Staffa from Fionnphort previously, but we as it was a good two years ago we wanted to visit again.  Especially when we realised that we would land on Lunga and meet the Puffins that live there!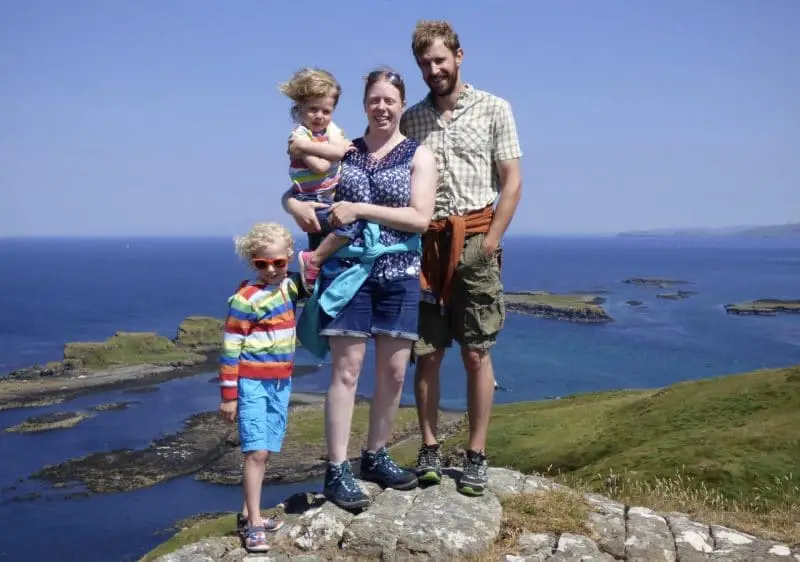 All the photos on the Treshnish Isles were taken by my dad.  I'm always taking photos of everyone, so I had a break and instead let my dad enjoy taking photos!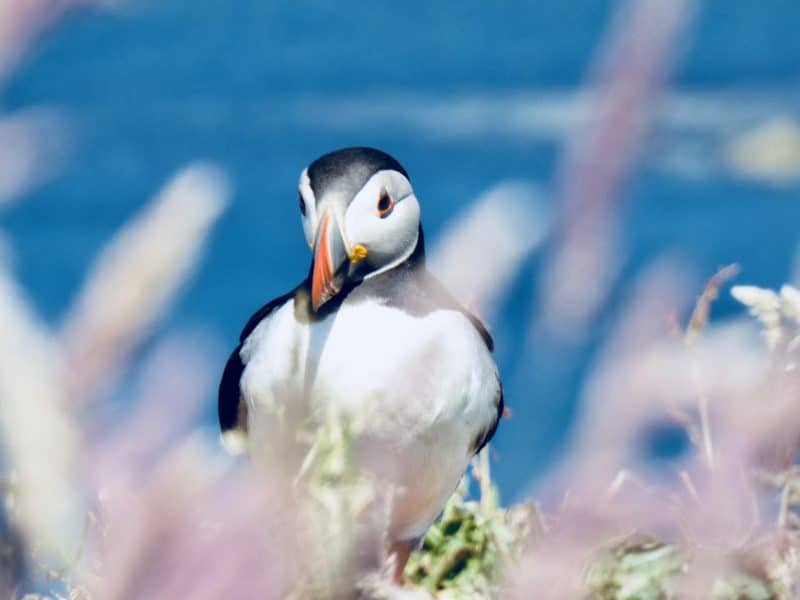 We met so many little Puffins, who were great to watch.  They would land near their burrows with mouthfuls of fish and jump down the burrow to feed the puffling below.  When they hopped back out they might hang about a little while until they fly off again for more Sand Eels.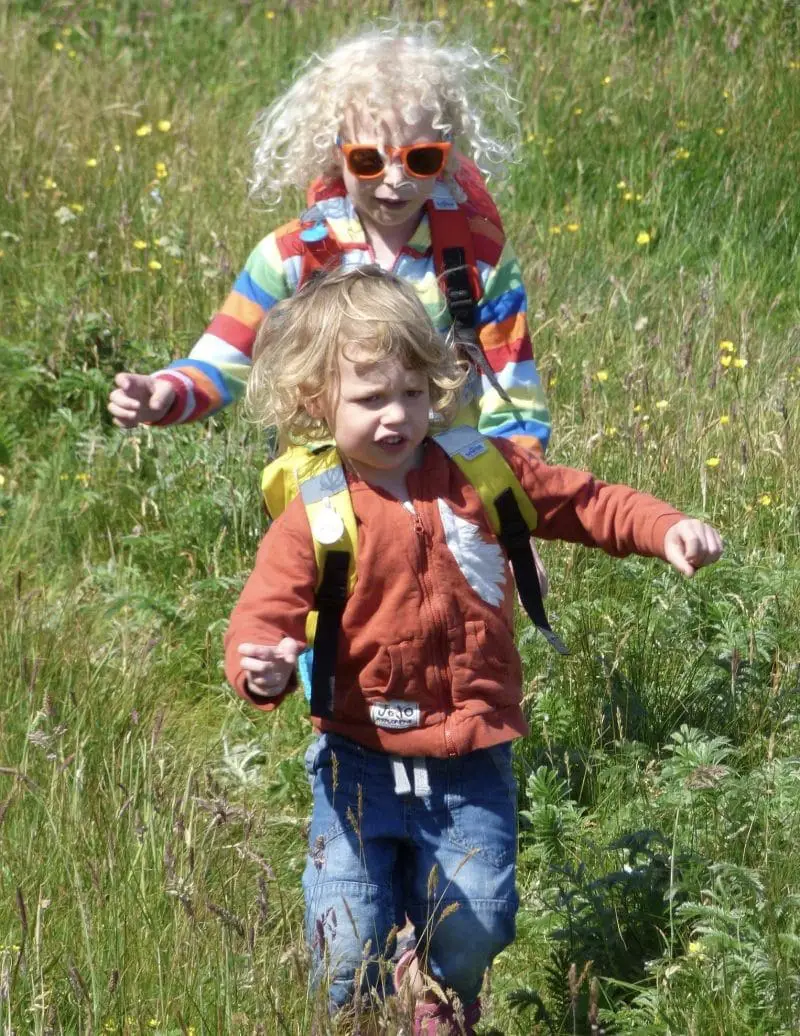 Granny took us on a wild goose chase to the top of the island, which was a little steep, but our 4 year old managed it, despite complaining of hunger.
Littlest had a fantastic time jumping off this rock, above, into my arms.  The funny thing about his jumps is that he has total trust in me catching him so flings his feet out so he's jumping into a completely horizontal position!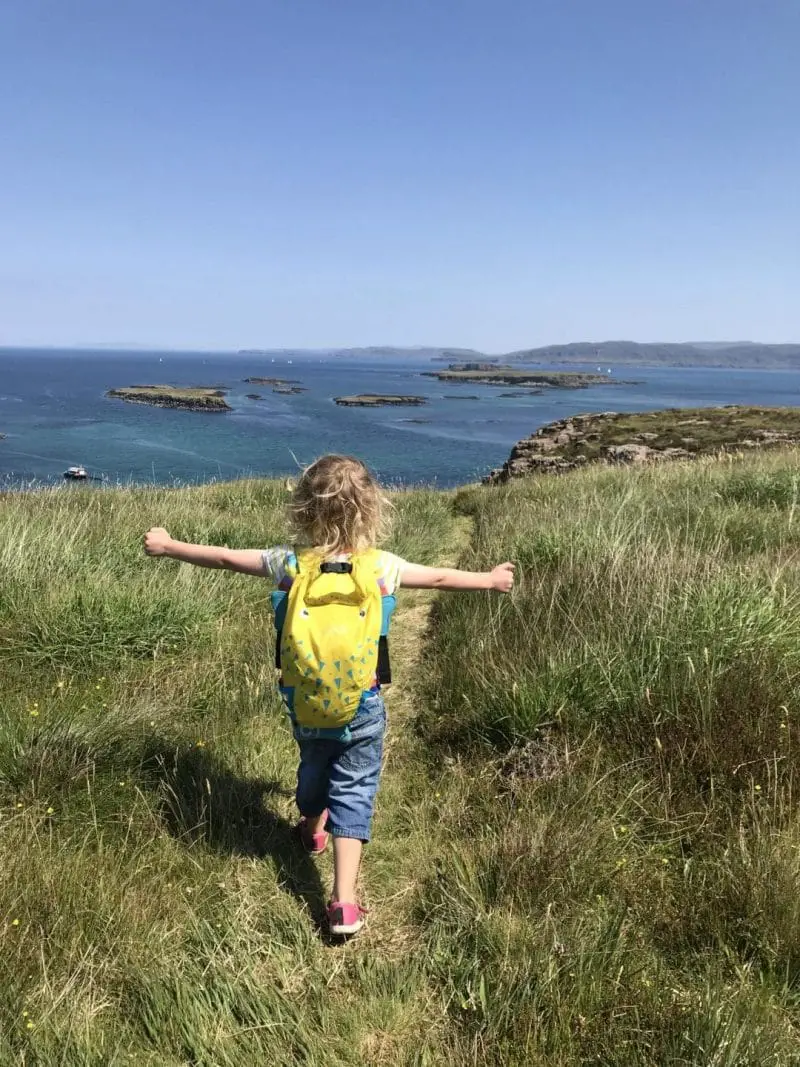 We kept a look out for sea life whilst on the boat to and from the islands from Tobermory, but only saw seals.  My brother and his family, who stayed the following week, were lucky enough to see dolphins playing in the boats wake!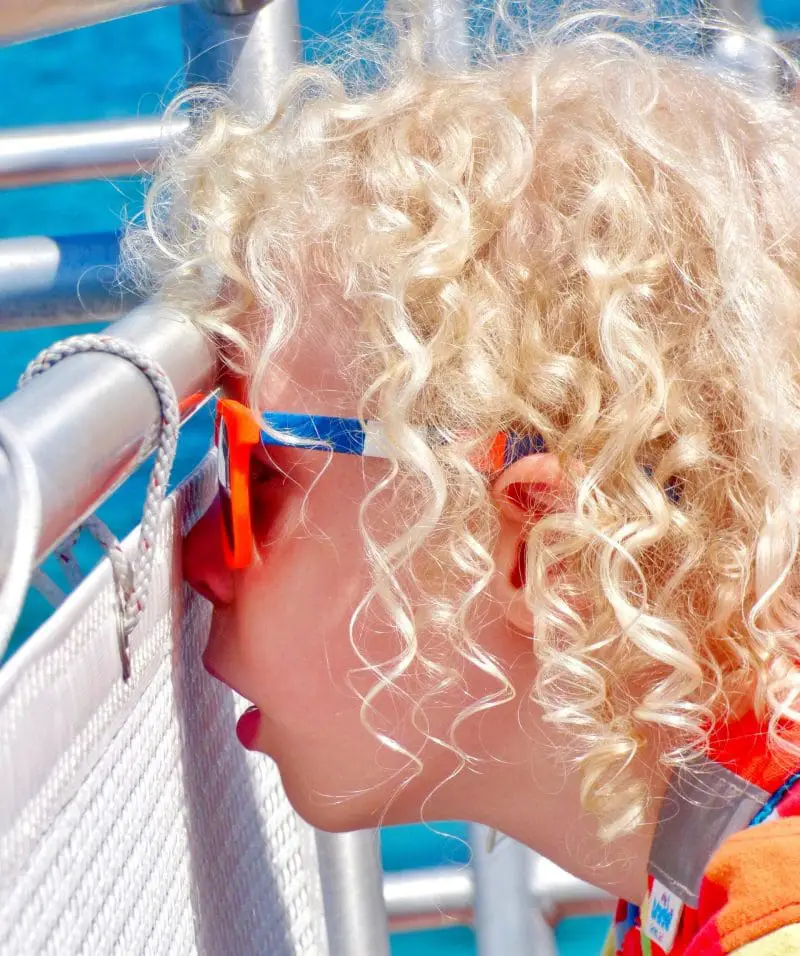 Staffa is only a 15 minute boat ride from Lunga.  The only problem when visiting on a good day in the summer is the number of tourists.  It was very busy on the island, although it's still great to see the stunning rockscapes.  Last time we went into Fingals Cave, however during last winter some of the rocks have been damaged and fallen away.  There's a sign saying no access, although plenty of people headed in anyway.  We chose not to attempt it as it looked a bit too dangerous now with children.
There are Puffins on the far end of Staffa, but we only had time to walk along to Fingal's Cave and a short walk on top of the island before getting back on the boat.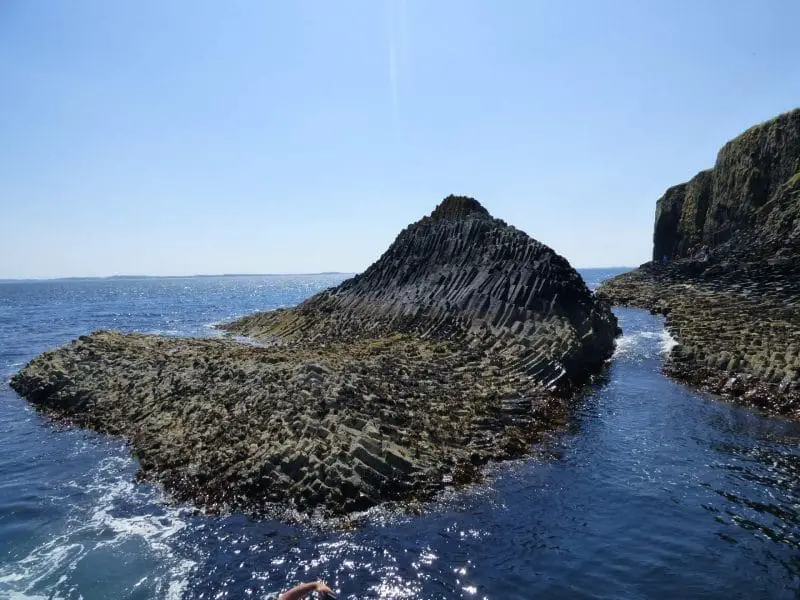 Ulva
A very short ferry trip from the mainland of Mull is the tiny island of Ulva.  Only 6 people live on Ulva, but before the clearances it had a population of over 500!
The Ulva ferry costs around £6 return for adults and £3 for children, you pay in the Boathouse restaurant and can even pay by card!  The Boathouse also has amazing food, I'm pretty sure some people just come over for the food.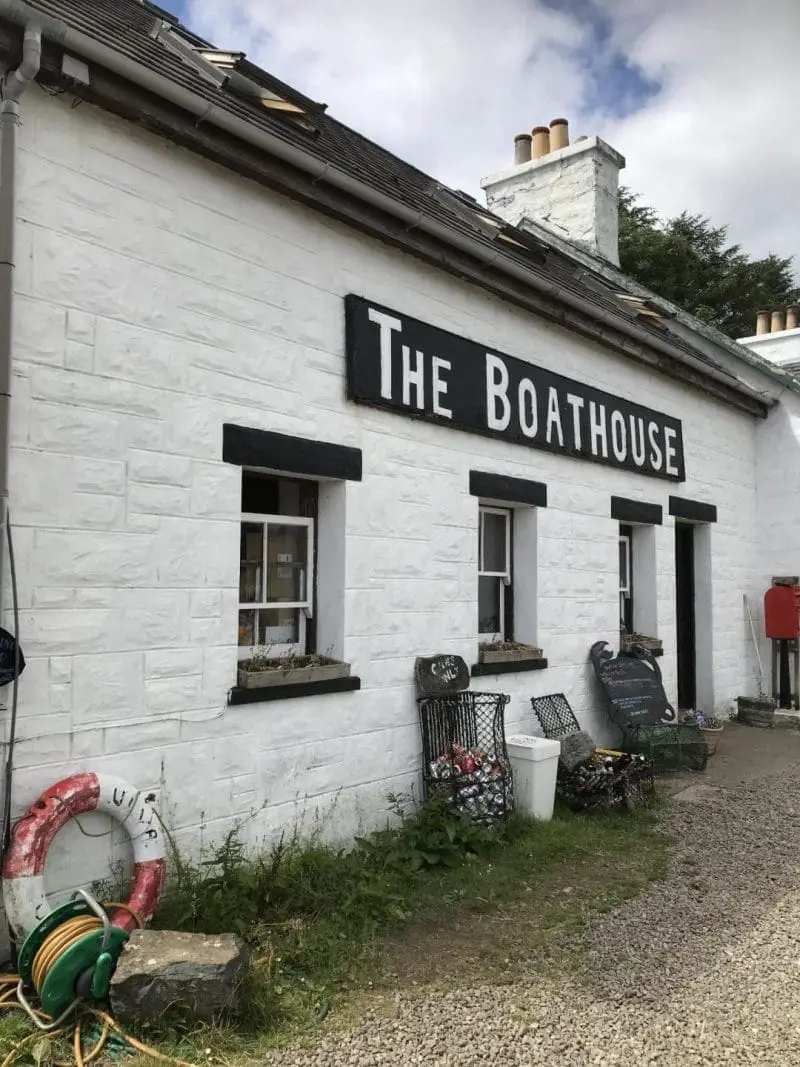 We chose to go for a walk around the woodland area nearest to the harbour, although there are longer walks across to Gometra (neighbouring island) and other parts of the island.  Part of the walk we took had a steep hill, so my husband and I started leaving arrows for the kids and their grandparents to follow.  It worked a treat and there was no complaining about sore feet, just excitement and finding more arrows!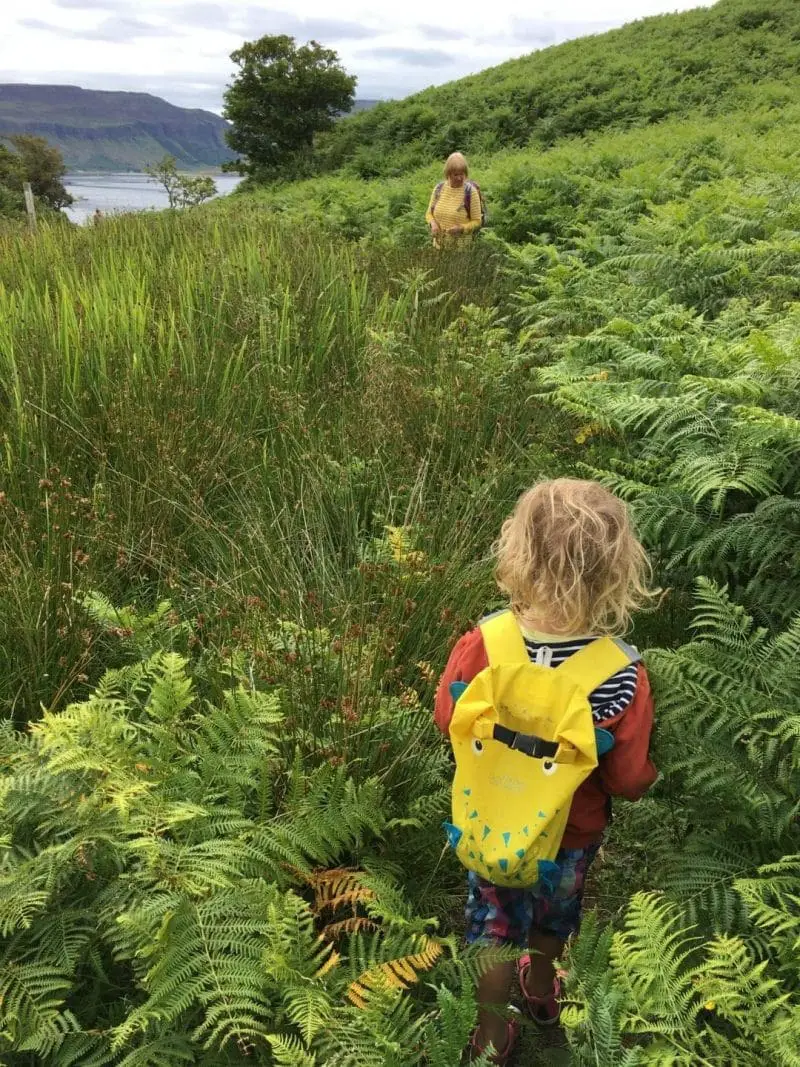 We did have a little giggle as there were some people who were following the same path as us in the opposite direction, they commented the arrows were going in the wrong direction for them. Later when we were having lunch at the Boathouse the same couple came up to say thank you for the arrows, as at one point they had lost the path, but spotted our arrows and followed them backwards to find the path again! Ha ha!  Ever helpful, us.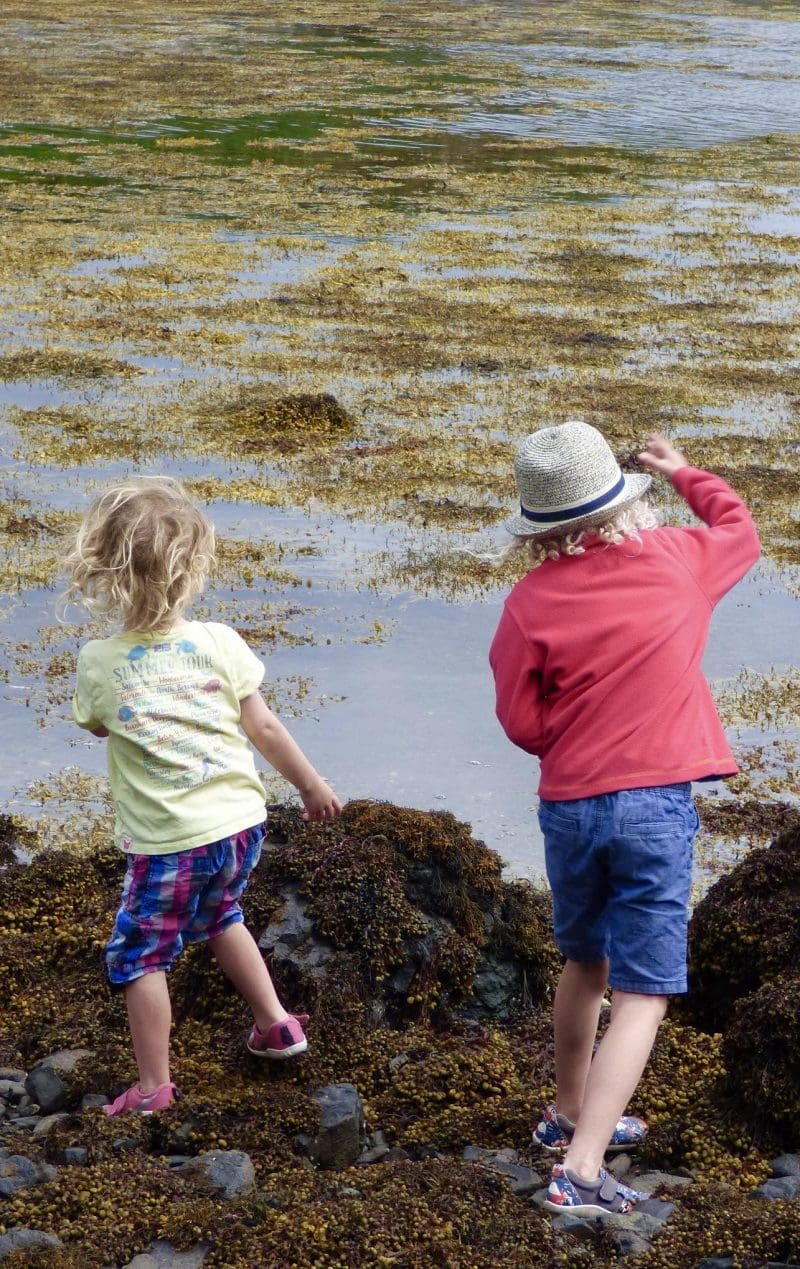 Ulva's story is the same as most clearances, many people were evicted from their homes.  The houses set fire to and the land used for sheep farming instead.  A lot of people from Ulva and mainland Mull went abroad.  It's interesting to think what the islands would be like if the crofters weren't evicted.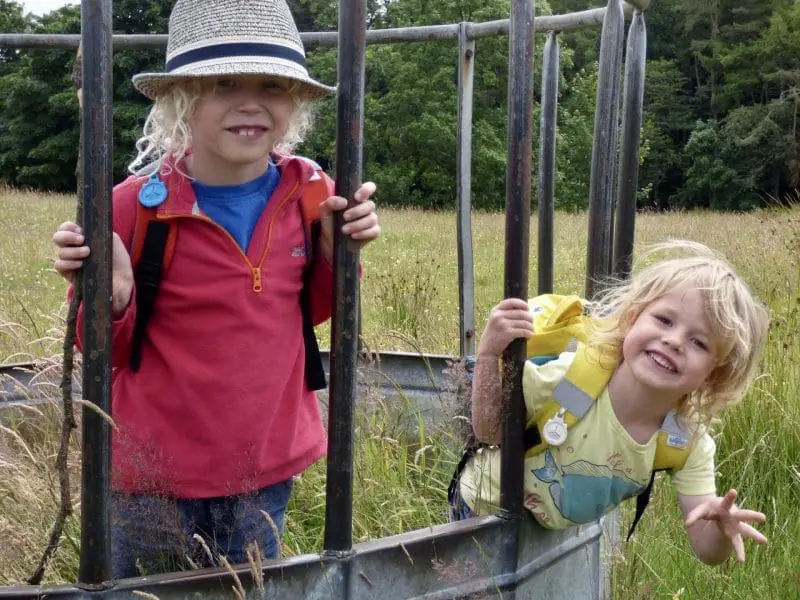 The children loved walking with their grandparents and it was a lovely afternoon out!  You could spend longer on the island walking further inland, but with a 4 year old we chose not to exhaust him too much.
Tobermory
There's a surprising amount of things to do in Tobermory, from the distillery to museums and aquarium.  Up high on my list was a visit to the chocolate shop, where they make Mull chocolates, delicious, but we had to eat them quickly as it was so warm!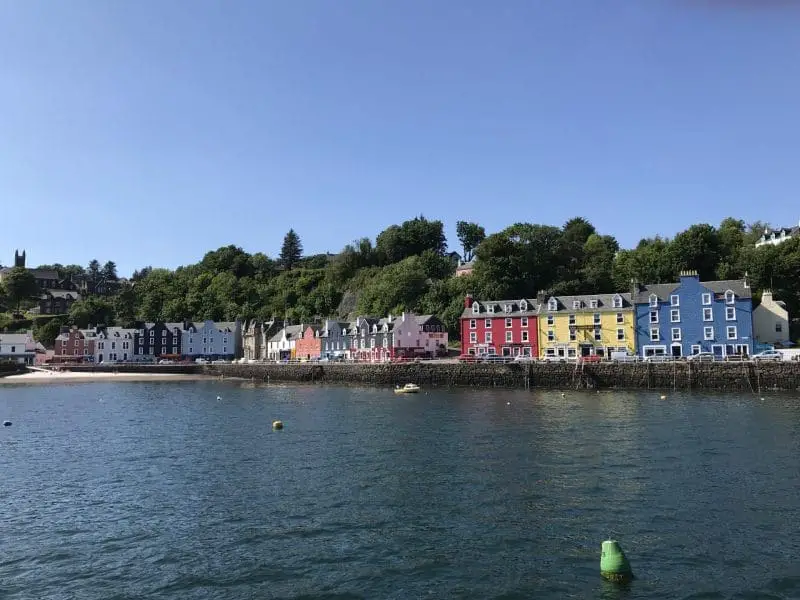 The aquarium is very small, but you can easily lose a few hours there looking at the creatures, touching the animals in the touch pool, watching Blue Planet, playing in the sand and with the connecting pipe water feature.
Mull museum is interesting too.  Again it's small, but there are a lot of interesting details, older children may find it more interesting than younger ones who can't read yet. It's free entry, but they welcome donations.
Tobermory also has a little beach by the harbour, plenty of gift shops, restaurants and a delicious ice cream shop and fish and chip van.  Plus a Co-op for any essentials you need.
Glengorm Castle
Glengorm Castle is not a castle that you can visit itself, but you can visit the coffee shop and walk around the estate.  The castle looks like something Walt Disney conjured up, with it's pointy towers and pretty looking architecture.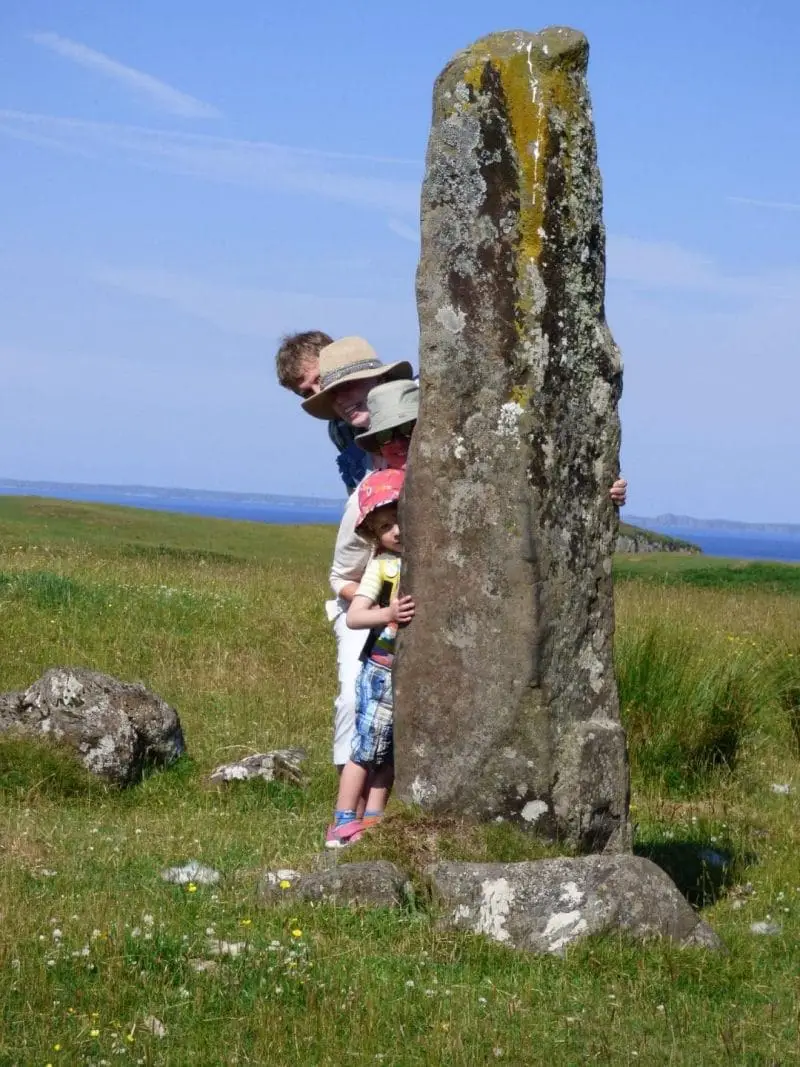 We went for a walk below the castle to a small set of standing stones, then across to Dun Ara, an old fort on a crag.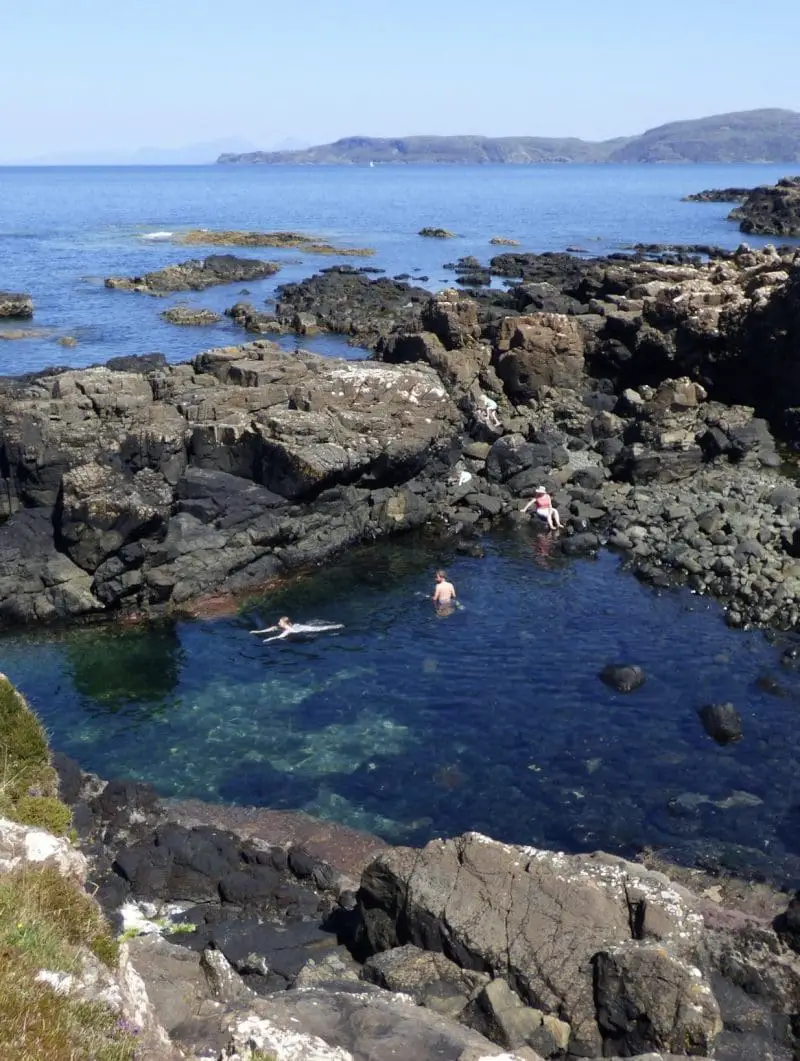 The main place we were heading to was the 'bathing pool', a pool of water that people from the castle would bathe in.  The water being kept in the pool even when the tide is out.  We think we found the pool, but it was full of seaweed, so instead our little family chose to swim in a little rocky bay.  Apparently my skin is so white it reflects the sun, I am wearing a white and blue swimming costume in these photos, I promise!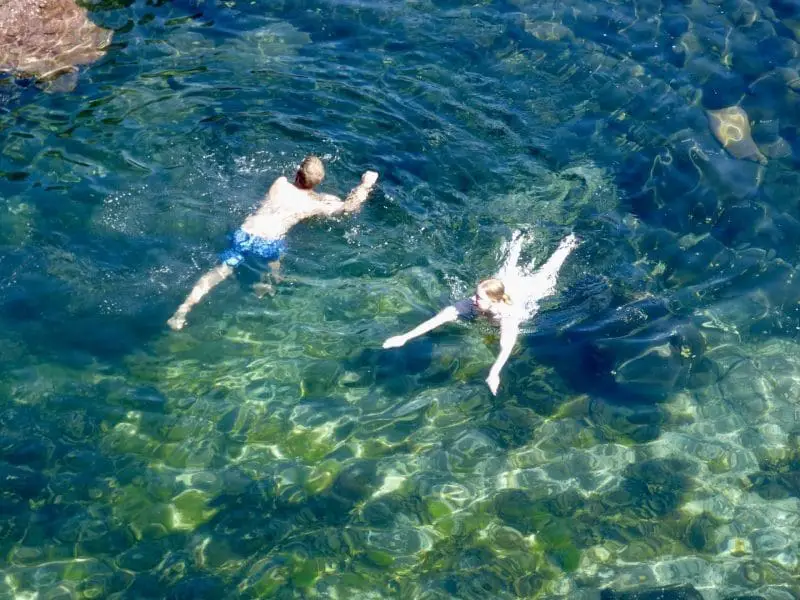 It was over 20 degrees, so it felt pretty warm in the air, so we donned our swimsuits and jumped into the freezing water.  When you first go in it kind of takes your breath away with the cold, but after a short while you get use to it and can swim a bit longer before needing to get out the water and warm up.
The kids chose to paddle, but not completely immerse themselves in the water like us! Maybe they are more sensible?!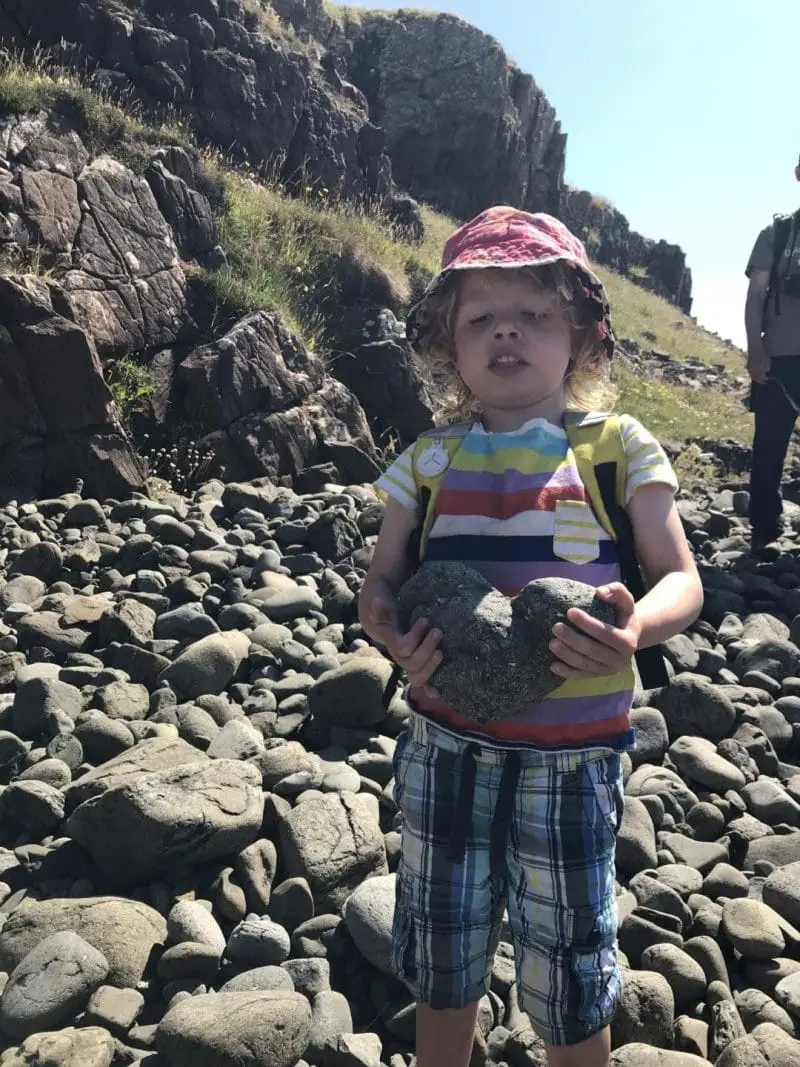 It was a great walk and you can stop for coffee and cake on the way back to the car park, which is always a bonus!
You can check out more of our travels around our home country of Scotland by searching for Scotland in the side bar.
Pin For Later