We absolutely love getting out and having fun all year round.  So we don't stop when autumn and winter arrive!  Instead we put on our wellies, layers, waterproofs or even snowsuits and get outside for some good old family fun.
For our family there is nothing that we enjoy more than a great day out at a castle  We have visited the majority of castles in our little area of Scotland along with plenty further afield.  One of our favourites has to be Stirling Castle, not just because it's local to us, but there is so much to see and do.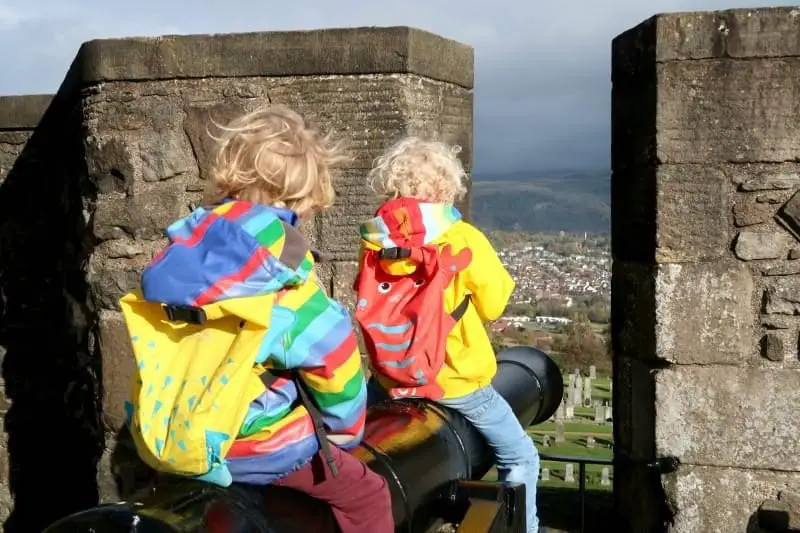 So what else were we to do on a beautifully sunny autumn day, but head to the castle!
Stirling Castle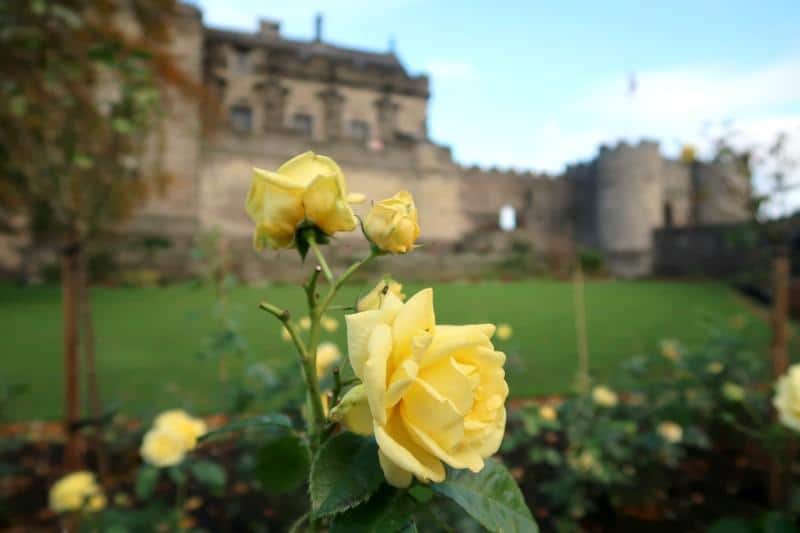 The boys first port of call is to race around Queen Anne's Garden and stare at the amazing view.  My eldest was very surprised at how far we could see into the distance.  It's not every day that it's so clear when you are standing at Stirling Castle.  More often than not we are in the mist!!
Stirling Castle is perfect for kids.  There is so much to explore and plenty of wide grassy places to run around.  There are even some nice rocky areas down by the Tapestry Exhibition that the kids love to climb.  Plus all the walls to walk (or in our case, run) along.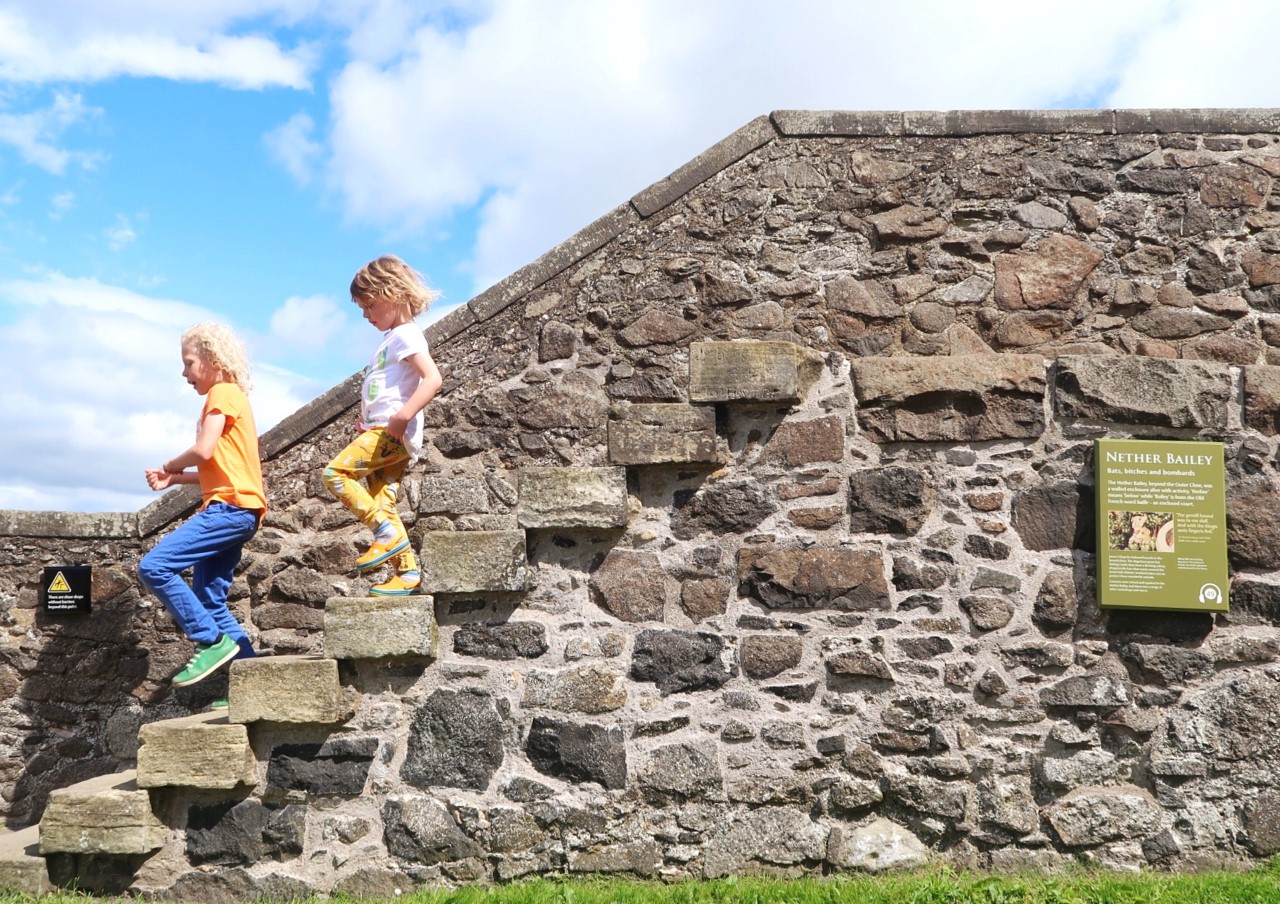 The kids manage to spend a lot of time in the tunnel under the queens rooms. In there are plenty of interactive activities to keep the kids busy.  Favourite's seem to be learning about how colours were made from natural materials and dressing up!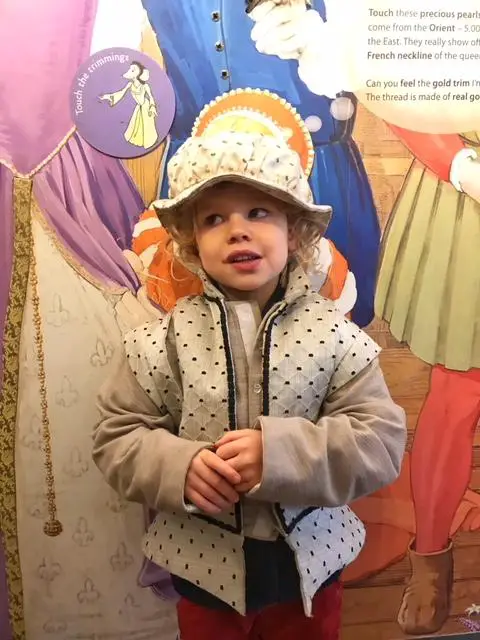 The next stop is to explore all the rooms above the tunnel.  You can use the audio guide (free for Historic Scotland members) to listen to the commentary.  Or just wander through and explore.  One of the cool features are the panels in the ceiling of one room.  The kids love using the information boards to find the different characters and people from history.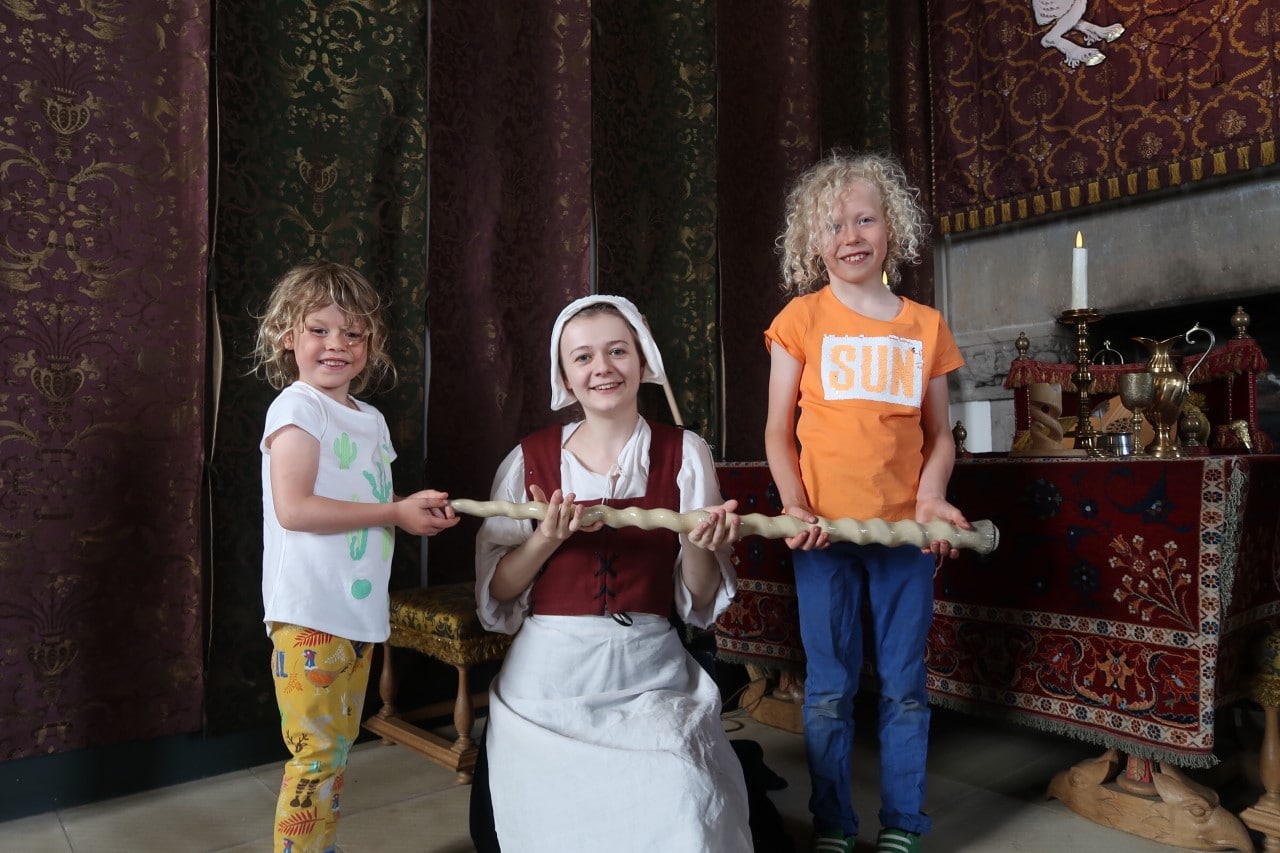 The buildings are full of history and we always need to stop in the Queen's Bedchamber to listen to the actor there.  They are always amazing at interacting with the children and every time we visit we learn something new.  But our eldests favourite rooms are always the vaults (the tunnel) where there are various activities for the children.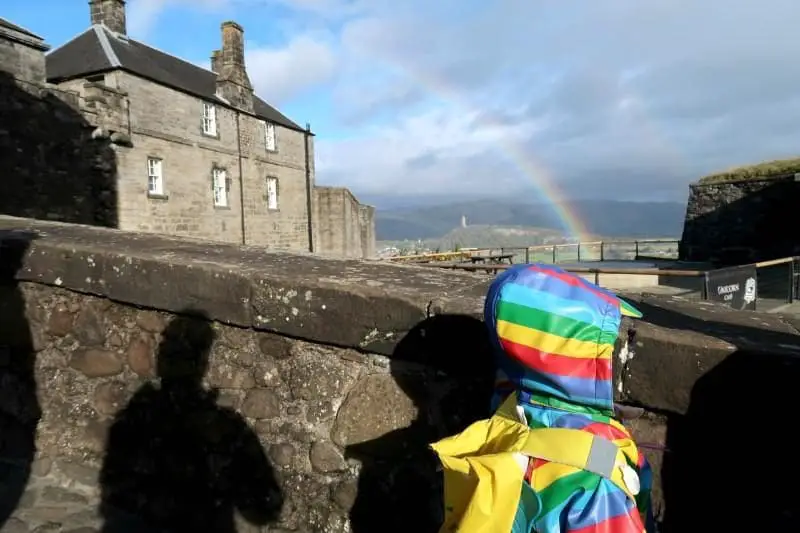 Check out this gorgeous rainbow we saw as we left the castle, my little rainbow jacket person was particularly impressed to be 'matching' the sky!
Pin Stirling Castle For Later