This is a sponsored post.
We absolutely love getting out and having fun all year round.  So we don't stop when autumn and winter arrive!  Instead we put on our wellies, layers, waterproofs or even snowsuits and get outside for some good old family fun.
For our family there is nothing that we enjoy more than a great day out at a castle, we have visited the majority of castles in our little area of Scotland along with plenty further afield.  One of our favourites is Stirling Castle, not just because it's local to us but there is so much to see and do.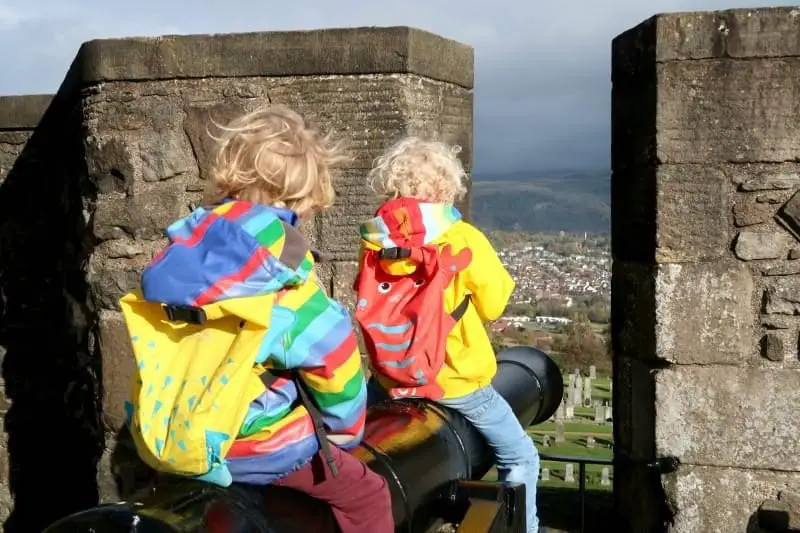 So what else were we to do on a beautifully sunny autumn day, but head to the castle!
Stirling Castle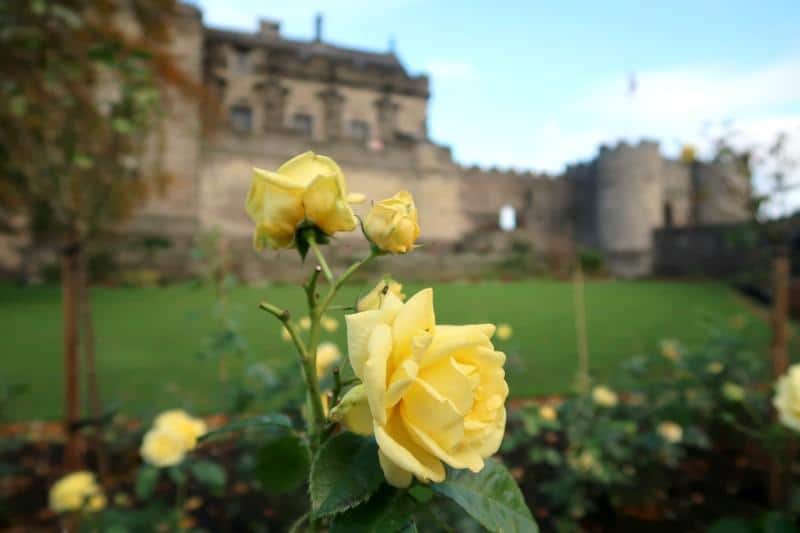 The boys first port of call is to race around Queen Anne's Garden and stare at the amazing view.  My eldest was amazed at how far we could see.  It's not every day that it's so clear when you are standing at Stirling Castle, more often than not we are in the mist!!
Stirling Castle is perfect for kids, there is so much to explore and plenty of wide grassy places to run around on and let out steam.  There are even some nice rocky areas down by the Tapestry Exhibition and a lot of walls to walk (or in our case, run) along.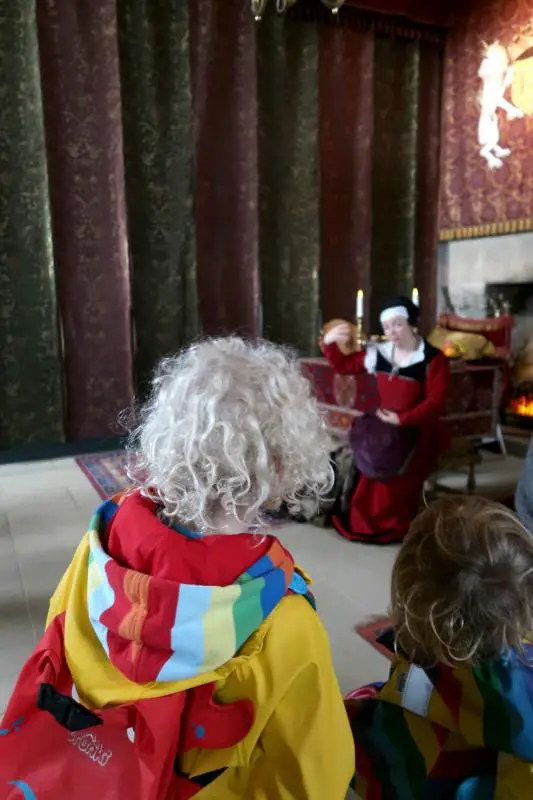 The buildings are full of history and we always need to stop in the Queen's Bedchamber to listen to the actor there.  They are always amazing at interacting with the children and every time we visit we learn something new.  But our eldests favourite rooms are the vaults where there are various activities for the children and we spent plenty of time playing various games there.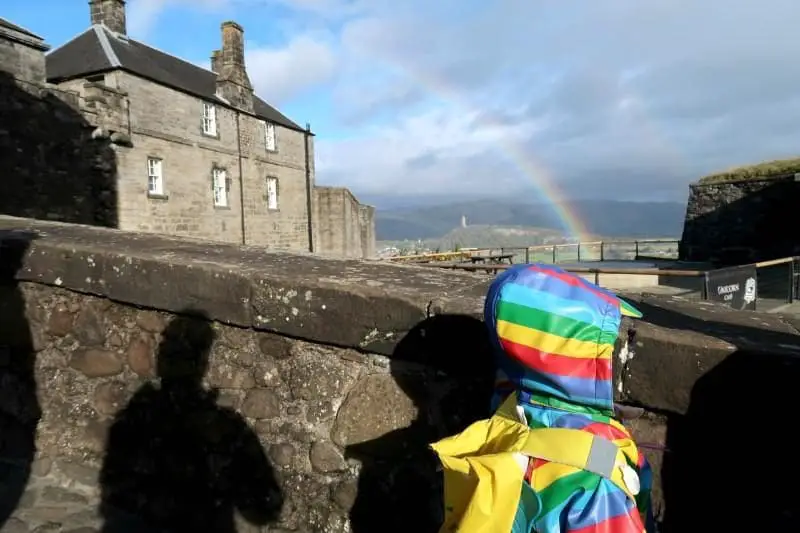 Check out this gorgeous rainbow we saw as we left the castle, my little rainbow jacket person was particularly impressed to be 'matching' the sky!
Keeping The Fun Going
After the afternoon at the castle our eldest had his first ever drama class and he came out buzzing, it was great fun and he couldn't wait to go again.  Whilst he was off being a jungle animal littlest and I played in a nearby woodland, chucking leaves in the air and finding bugs to watch.  The little things really make a day special.
Sometimes it's hard to keep the kids going through a long day like that.  Which is exactly why we have started to ensure that our kids take a multivitamin every day.  They need that Vitamin D and Calcium for healthy muscle functions, teeth and bones.  It's especially important in Scotland where we get less sunlight and need that vitamin D boost, in fact the department of health now advises that everyone in the UK should take a Vitamin D supplement over the autumn and winter.
The boys have been testing Bassetts Vitamins 3-6 Multivitamins + Vitamin D & Calcium.  It has all the normal multivitamins, but with added Vitamin D and Calcium, made with natural flavours, colourings and no added sugar.  So make sure you and your kids are taking your multivitamins for healthy bodies so you can enjoy all that family fun on a daily basis, there's no dull moments here!
Our friends at Bassetts Vitamins have also created a fab code that you can use to get £2 off one pack of NEW Bassetts 3-6 Yrs Multivitamins Peach & Apricot + Calcium 30s at Boots.com! All you need to do is sign in as normal, apply the code BASSMVS2 at the checkout and embrace #NoDullDays! You can only use the code once per transaction, and the code can only be redeemed on the first 5,000 valid claims until 23:59 on 12th November.**
* This is a sponsored post in collaboration with Bassetts, however all opinions and fun are our own!
**Subject to Boots T&Cs.