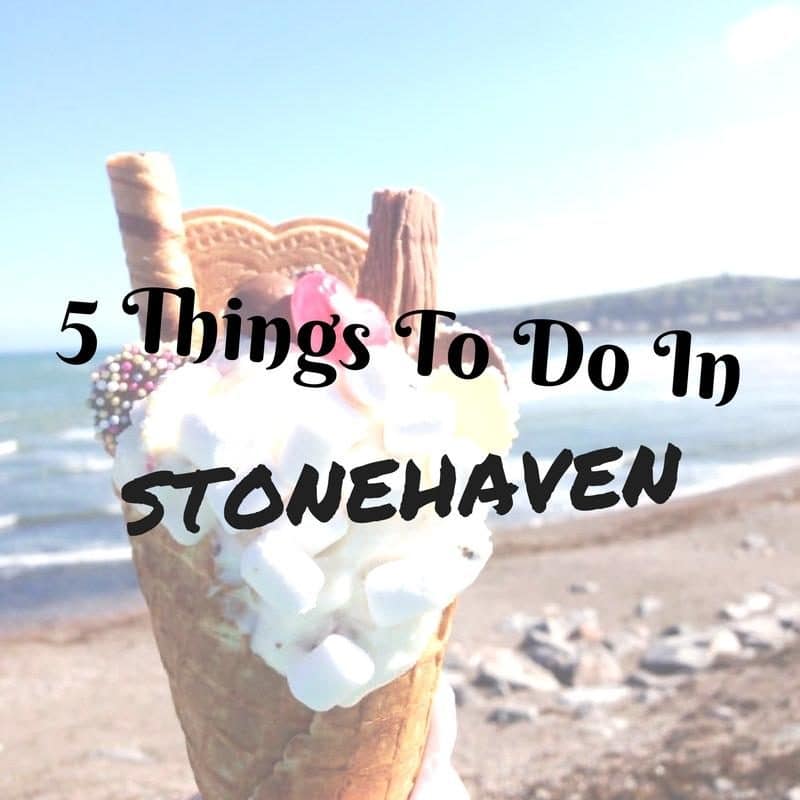 Whilst we were staying at The Aberdeen Altens Hotel we spent some time in Stonehaven.  Both the hotel and a good friend who lives in Stonehaven recommended that we needed to visit a few specific places in Stonehaven.  We unfortunately didn't get to do everything due to the planned day being too windy and the castle being shut.
Dunnottar Castle
Dunnottar Castle is quite a spectacle.  I have visited in my previous life pre kids and was looking forward to taking our castle obsessed boys for a visit, but it was shut due to high winds.  So make sure you check if it's open before making a trip out.
 When you arrive you need to walk down a steep set of steps and then back up onto the rock where the castle is situated.  The cliff top view is spectacular and there is a fair amount of ruins to admire and read all about the history of the building.  It's a very colourful history and features several names that you might have heard of including William Wallace and Mary Queen of Scots.
Aunty Betty's Ice Cream & Sweet Shop
We absolutely loved Betty's!  The ice cream is delicious and locally made, with a huge variety of flavours.  Lots of normal flavours, but also the more unusual such as irn bru.  Each ice cream is accessorised with a host of sweets and wafers.  Which makes a great treat for everyone!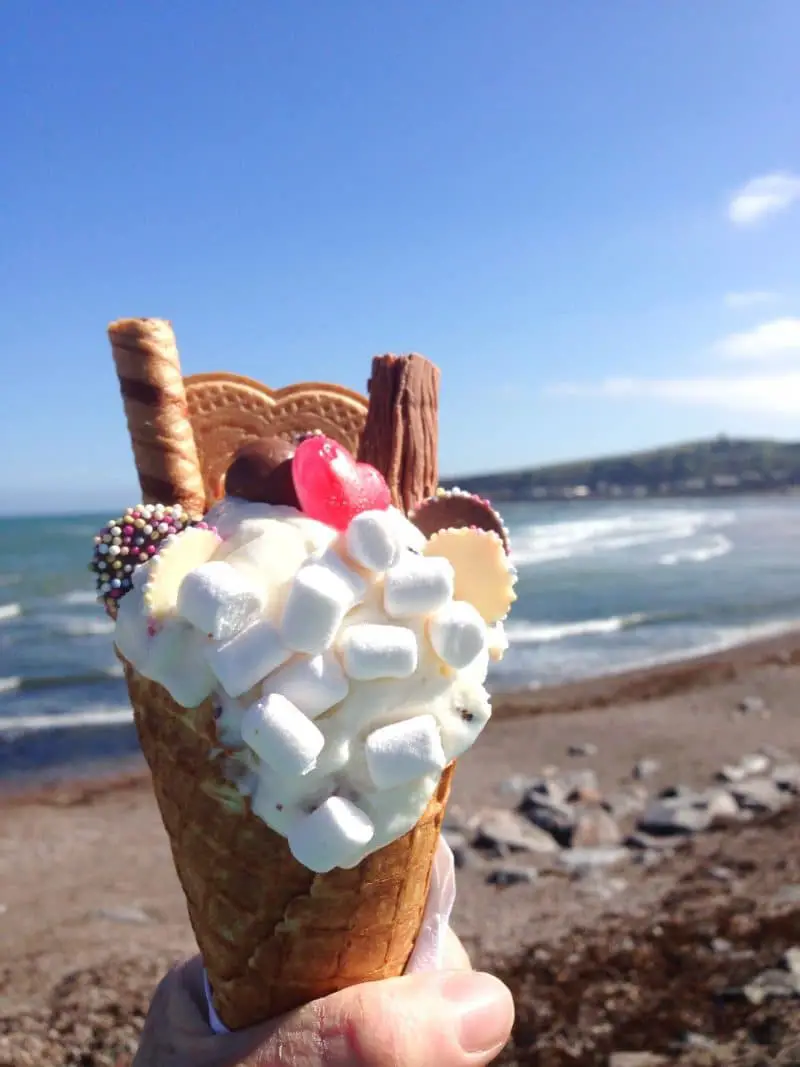 Aunty Betty's also sells a huge range of sweets, both branded and homemade, as well as dog treats and cones for man's best friend.  If you're looking for somewhere to stop for a treat, then this is where to go when in Stonehaven.
Stonehaven Beach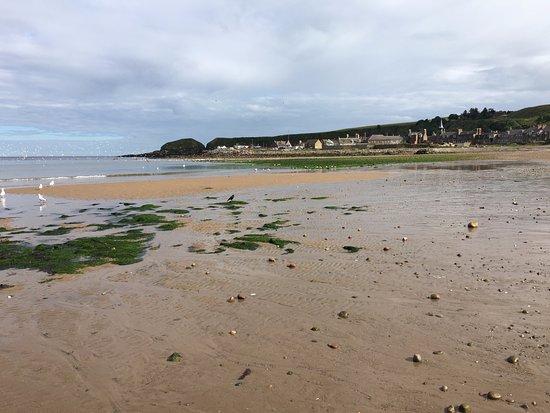 The beach has both sandy and pebble sections.  Perfect for walking along and looking out at the sea or for kids t dig or throw stones into the sea.  Three guesses to which beach my two boisterous children loved best?! The pebbles of course!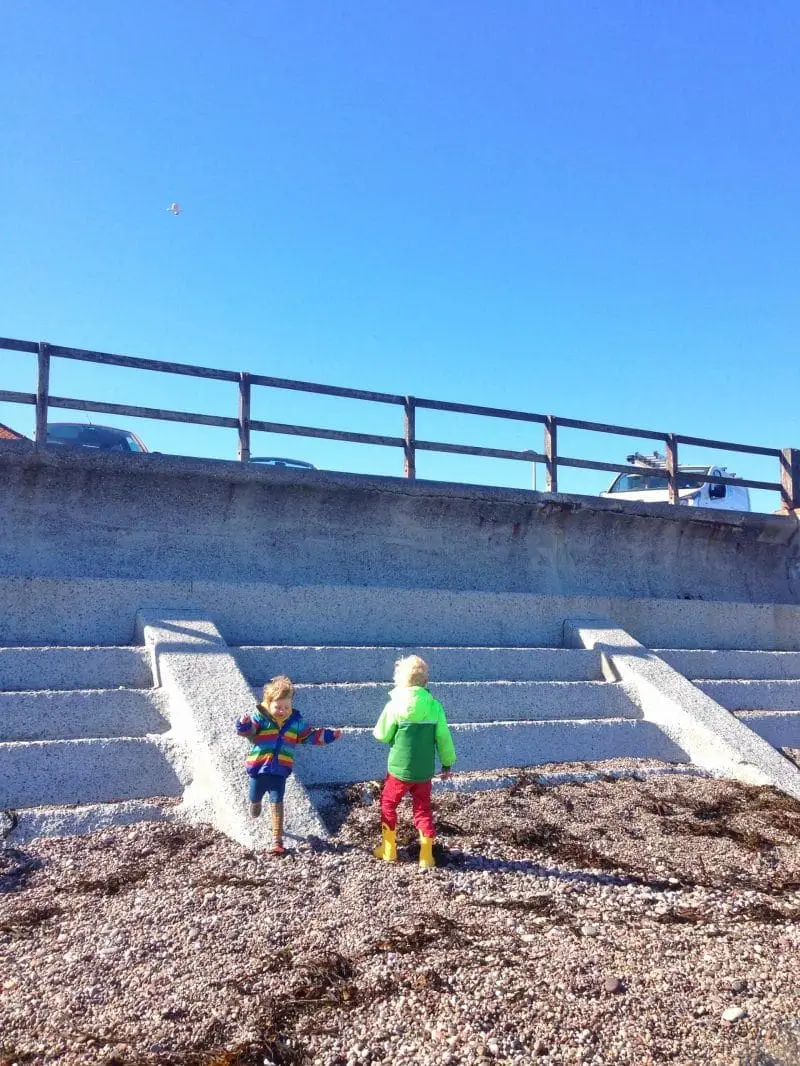 Admittedly it was my favourite too, you can find lots of tiny pieces of sea glass amidst the pebbles.  I definitely have a thing for sea glass since I started making sea glass jewellery when I was younger.
If you are lucky you may even see some wildlife out in the sea.
The Land Train
During the spring and summer months there is a small road train that takes passengers to various sights around Stonehaven, including Dunnottar Castle.  We had intended to take the land train to Dunnottar Castle for an extra exciting trip.  However, due to the high winds on our last day we had to cancel that idea and went elsewhere.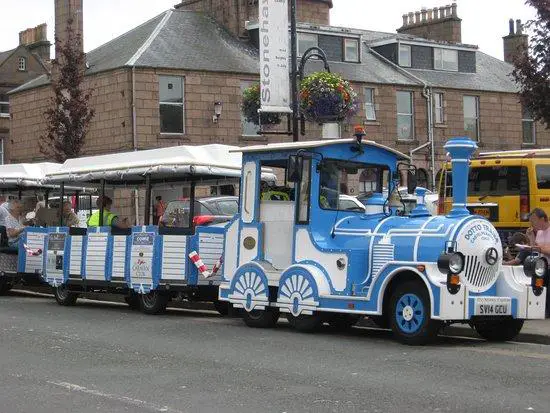 You can catch the land train in various locations, however it starts at Market Square.  Have a look at their Facebook page for more information on times and dates it's running.
Tolbooth Museum
Stonehaven's Tolbooth Museum houses a varied collection of items from the local area.  Including items used as part of the fishing industry, household items and lots of items from the days the building served as a prison.  Including an intact cell.
The museum is run by volunteers and is currently the most popular museum in Aberdeenshire Council area.
Pin For Later