Introduction to STEM Activities
First of all, what does STEM mean? STEM stands for Science, Technology, Engineering and Maths. It's basically one of the core groups of skills that will be important to our children's generation. So much of their lives involve these topics already and include communication, research, problem solving and collaboration. All things children will need throughout their lives in the modern world.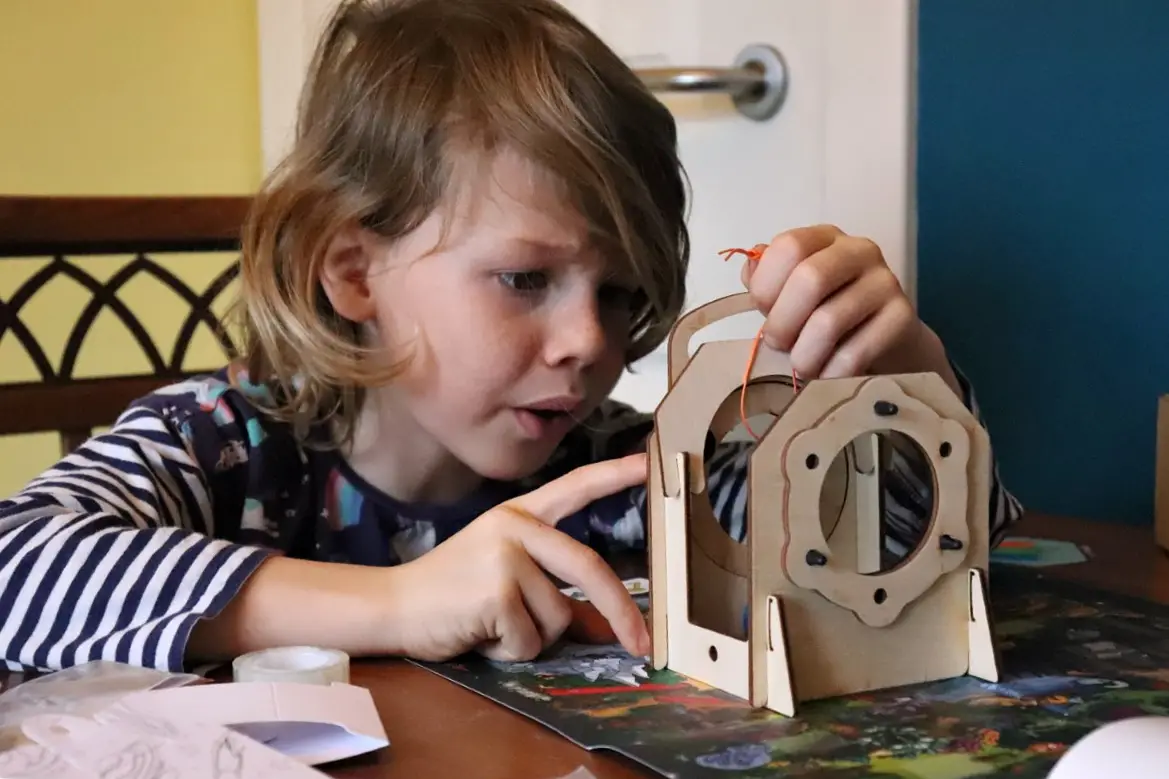 As home educators we use STEM activities a lot. It's one of the kids favourite ways to learn! Sometimes it's using science subscription boxes such as MEL Science and other times it's toys such as coding robots. But we also like to incorporate the kids current favourite books and interests into new STEM activities too. Things like trains and railways always fit in well for STEM activities, such as this cool STEM bridge challenge we tried out.
Why Are STEM Activities Important For Kids?
As I mentioned above it's STEM activities that are going to be central to our children's lives as they grow into adults. Whenever I write our monthly home education diaries I find that it's always the Science section that is longest. This is mainly because it contains a wide range of topics and so much of our lives revolve around these activities. When the kids build with Lego that's engineering, baking includes lots of maths and science, coding is technology and watching different chemicals found in the kitchen cupboard react is pure fun (and science!).
These activities are of continued importance as the children grow older. There are thousands of STEM jobs going unfulfilled because there aren't enough qualified people to take them on. Which is surprising when you think that STEM jobs are usually high paid jobs!
Even if kids don't choose to go into a STEM related job, the skills learned from STEM activities are transferable. For example they help with innovative ideas and critical thinking and if they want to grow a business in the future they will need to be good with technology.
STEM Activities For Kids
I've already mentioned a few STEM activities above, but here are a few more that may be of interest, particularly for younger children.
Balloon rockets – a great engineering and science project. The kids need to problem solve to make their balloon rockets race down the line. Great for all ages, we first did this when the kids were small, but they keep coming back to it years later.
Garden Nature Activities – Studying plant and animal life is also science and so fits easily into STEM too. It's important for children to see how plants and animals interact and what effect human behaviour has on their ecology.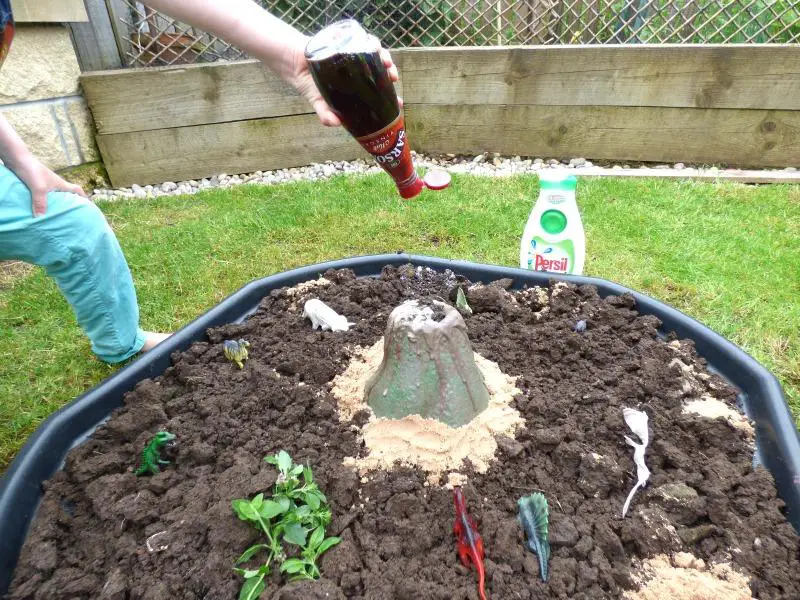 Volcanic Mud Fun – Ok, this is another one for all ages! We've done this same experiment countless times now. It never gets old, you just need to buy more and more ingredients!
Making Plasticine Educational – Try this fun activity of how to make a ball of heavy plasticine float. Great for kids engineering skills and also to see how much weight their plasticine can take before sinking.
Science Podcasts – We like to listen to podcasts in the car, but it can also be easy to listen to for some down-time at home.
Mathlink Cubes – These fun colourful blocks are great for maths activities and can be used in a variety of ways.
Lego Creations – Lego is such a fabulous STEM tool. It can be used in so many ways to create innovative solutions to problems or just brilliant buildings and vehicles. There's nothing wrong with spending an entire day playing with Lego!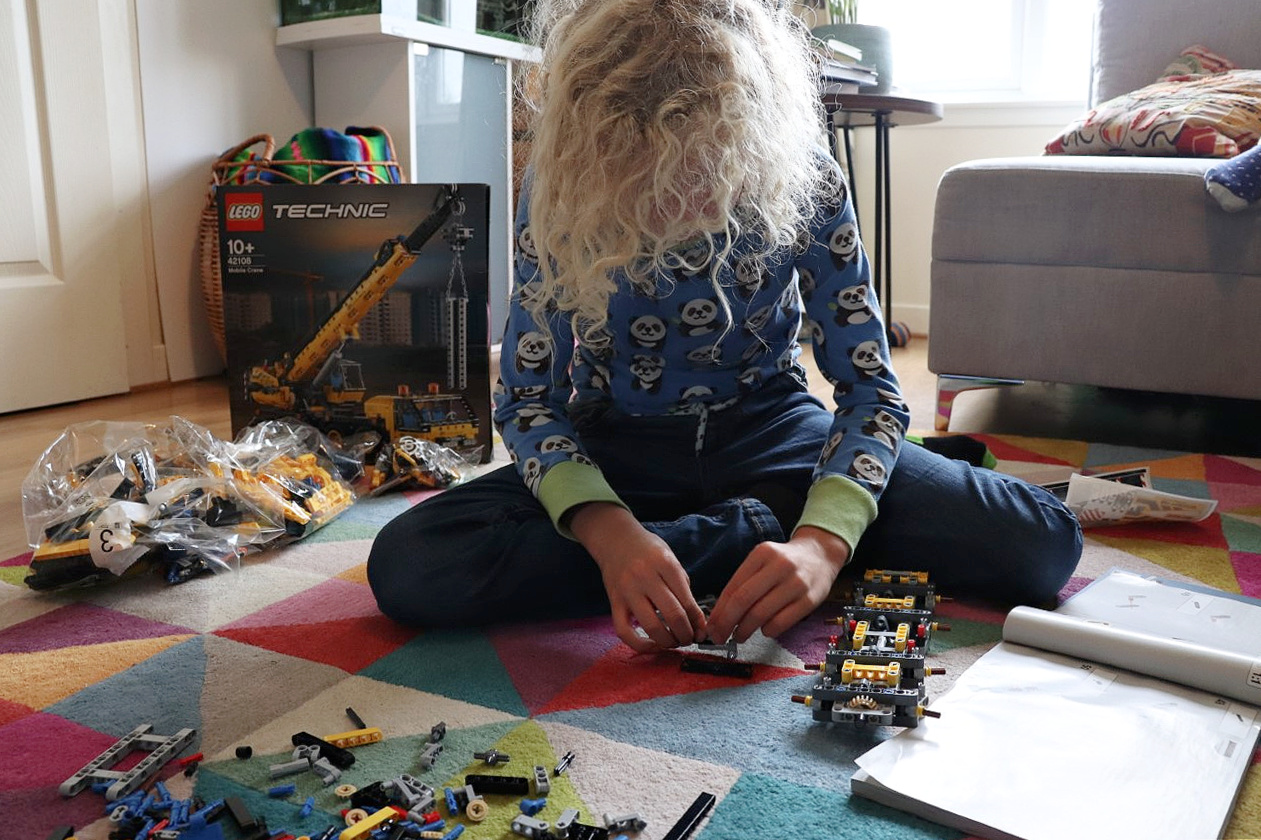 Coding Robots – We have tried out various coding robots ourselves. I highly recommend getting at least one coding robot for the kids to explore. This robot mouse is great for younger children.
CD Spin Art – Art is very closely related to sciences. Especially open ended art like this one. It's also a bit of an engineering project with attaching the CD to make it spin.
Wildflower ID – There are literally TONS of different ID sheets out there. We like to use wildflower ones and winter stick ID sheets too. They are great for getting children interested in the environment around them.
Advanced STEM Activities
You can find plenty of STEM activities on places like Pinterest. However, if you are looking for a more advanced STEM activity for older children, then here are some great options.
The Institution of Engineering and Technology website is a brilliant place to start looking for STEM activities. The website is split into sections of Primary, Secondary and other challenges. The resources are mostly free and with everything from math activities, to treasure hunts and spaghetti bridges!
Coding is an important part of today's technology. Many home educated children's parents may not understand how it works, but you can be sure your kids will work it out quickly themselves! The Scratch website is good place to start, kids can build their own projects by using the simple coding blocks.
NASA is another brilliant place to find STEM activities online. From crafts and fun activities to various space themed online games. There's plenty of great STEM resources on this website.
If you would like some easy engineering then the Build It Yourself kits are great. There are loads of different types you can buy from most toy shops. However, I do love the look of these particular DIY kits as they are eco-friendly too.
Read More STEM Activity Posts!
Pin STEM Activities For Kids