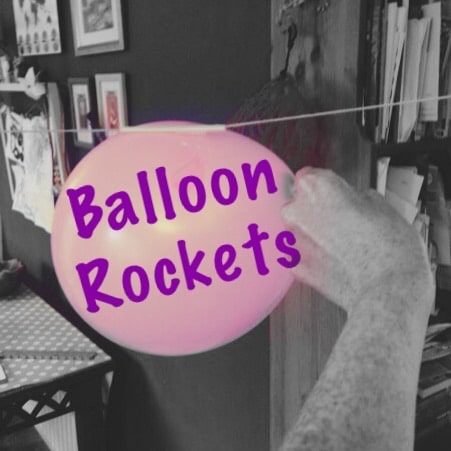 On Saturday morning we made balloon rockets to keep the kids busy for a little while.  I didn't realise that they would both be captivated by it for so long and it was us parents who gave up playing before they wanted to!
Balloon rockets are also a great way to discuss problem solving, basic science (incl. friction and propulsion) and fine motor skills.  Bigger kids that can blow up the balloons can also consider lung capacity.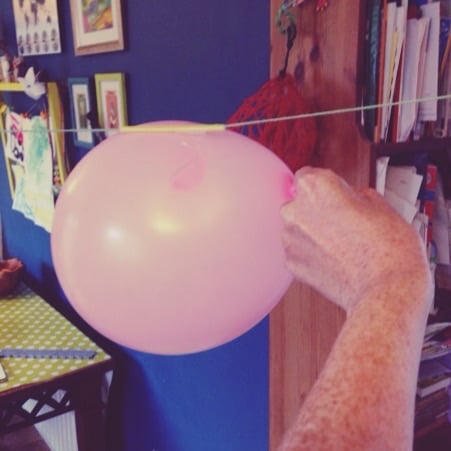 All you need is some thread/yarn/smooth string (you can experiment with different textures), a balloon, a straw, tape and scissors.
* Cut the straw in half and thread onto the yarn, tape the yarn to either side of the room.
* Blow the balloon up (don't tie) and tape to the straw.
* Let go and watch it zoom along the yarn to the other side of the room!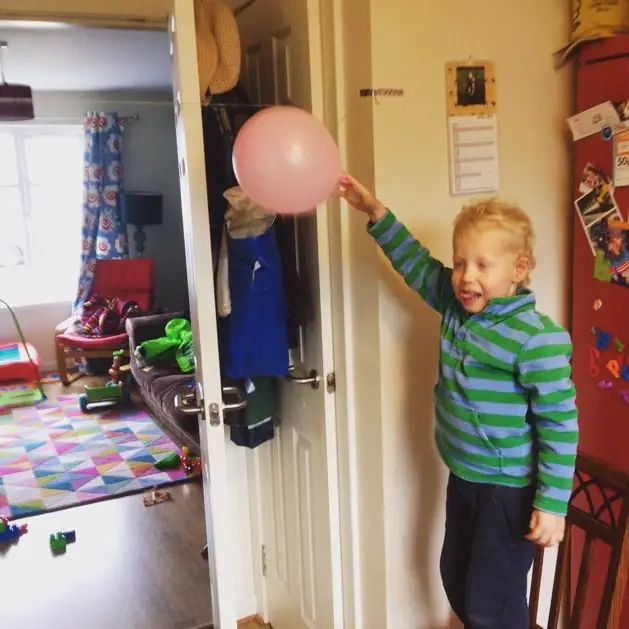 Sorry for the awful photographs, but it was hard trying to get good photos at the same time as setting up the balloon.  A loved 'helping' too, but no photos of that as I had to help him!
Have you tried making balloon rockets?