Most people seem to search for home schooling or home schooling, despite the fact it's more of an American term. In the UK we call it home education (as per government legislation) and I will discuss the relevant cost of home schooling in the UK using the term home education below.
The Cost of Home Education in the UK
The main thing to take from this is that the cost of home educating in the UK is completely up to you. You can spend A LOT of money or you can spend virtually none. It all depends on what home education looks like for you.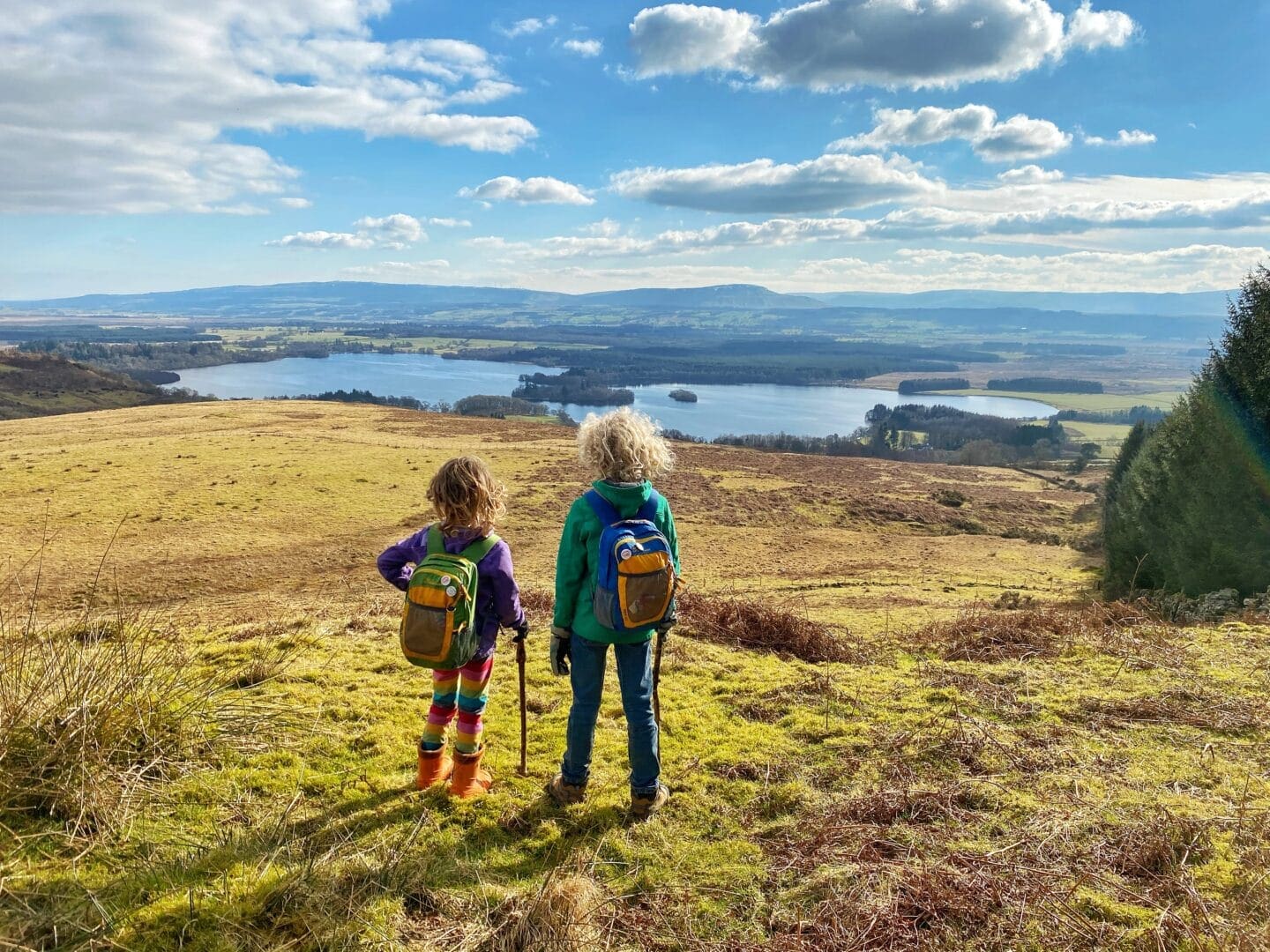 So before you go rushing off to buy every book and subscription under the sun, have a think about how you would like to home educate. Also consider trying out things free or one-off things first to see if it's a good fit for your child. There's no point in buying an expensive subscription box set when your child doesn't enjoy them and won't use them! That would be a complete waste of money and time.
The cost of home schooling in the US can be completely different to the UK. So please check local areas and discuss in local groups to find the true cost.
Resources
Home schooling resources are hard to define. Some people have an approach of school at home and others are more autonomous with their kids learning. The type of resources you require will depend on your home education type. For example we play a lot of board games as part of our home education, so I need to factor in board game costs. Note that there are some places where you can 'rent' board games for a few weeks rather than buying outright!
Curriculums
Personally we don't use a curriculum, although many people choose to. As I've mentioned in previous posts there is no obligation to use a curriculum in the UK. However, you can choose any curriculum from the entire world if you choose to.
With each curriculum there may be a cost to initially buy it. Particularly with American curriculums that have been made by American home schoolers to sell (including nature based or Waldorf style curriculums). The cost of home schooling curriculums can be quite significant, so do look around before you buy.
However, if you google the English National Curriculum I believe you can access it free of charge.
Please do check costs of any curriculums that you choose and consider if your child would enjoy it (you could always discuss the options with your kids). Otherwise you may pay out money for a specific homeschool curriculum and then have to buy a different curriculum a few months down the line.
Books
I have to admit that we spend a fair amount of money on books, I love books and the kids love to read too. Well my eldest loves to read, my youngest still loves me reading to him, although he will happily look at pictures in books for hours. For us we probably spend up to £20 a month on books, although this did go up a lot when libraries were closed.
There are ways to make this cheaper of course. First is to use your local library, you may be surprised at just how many amazing books they have available, from early readers to non-fiction. You can also ask your library to request books from other libraries in the area or even ask if they will buy new books too. They are often looking for new books to buy, whether this is the next in a series they already have or a completely new author. Just ask nicely!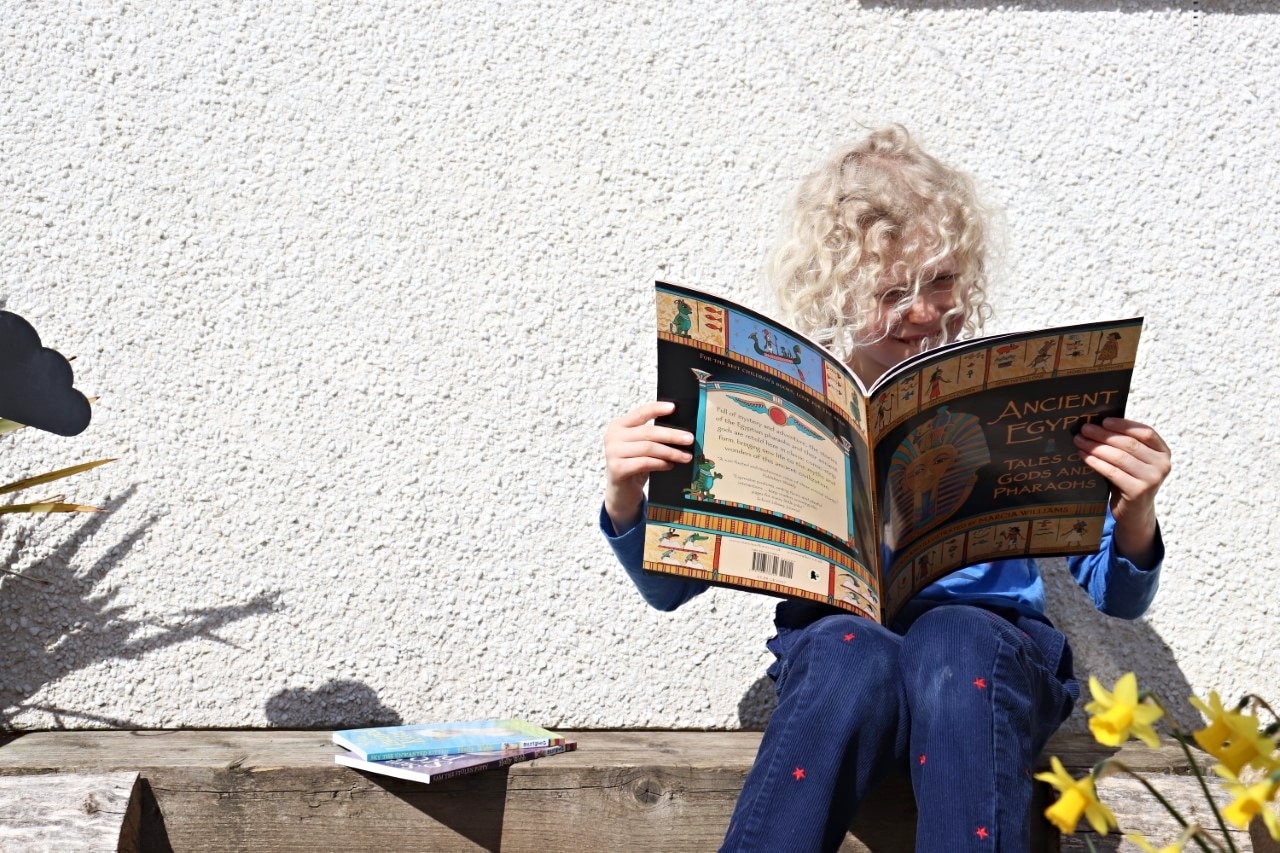 Another option is to join home education and home schooling swap and selling groups on Facebook. When children grow up their parents are often left with a huge amount of books that are no longer used. So this is a good place to buy second hand copies of books at a cheaper price. Although do factor in postage costs.
Specific types of books that we like to use including the See Inside Usborne books (they even have some for the Periodic Table and atoms!) and The Life of Fred Math series (strange, but the kids enjoy them!).
Subscriptions
Online and Apps
Many people like to use different educational apps and subscriptions for home educating. There are free apps that you can use including Doodle Maths and Khan Academy. However, there are also paid apps that many home educators like to subscribe to, including Twinkl (printable resources) and Reading Eggs/Mathseeds.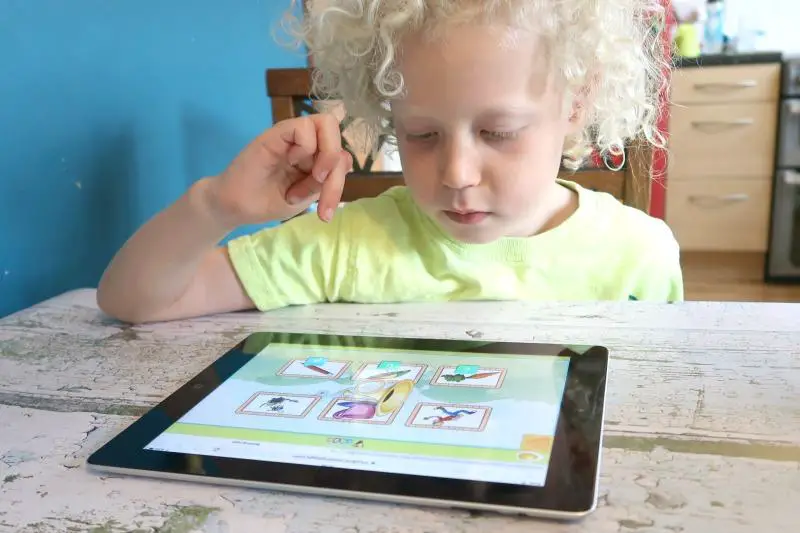 Twinkl has a dedicated home education Facebook page where they will let you know about special discount days for home educators. Although it's around £5.99 per month for the core bundle without the discount. If you are intending to do projects that involve lots of paperwork and print outs then this may be something you are interested in. We've used it in the past for printing out things the children are interested in, but currently don't subscribe.
Reading Eggs/Mathseeds is a an app to help children learn to read/use maths concepts through fun games. We've used this a lot in the past and would credit Reading Eggs for helping my eldest learn to read. He used to frequently ask to use it rather than other games on the tablet. The subscription is free for the first 30 days (great to trial it!) and then £6.99 a month thereafter.
Magazine Subscriptions
Some people like to buy magazine subscriptions for their children. In the past we have chosen to try Phoenix magazine, Whizz Pop Bang and Storytime magazines. There are many to choose from! Prices are usually fairly low for magazine subscriptions, so it can be affordable to buy more than one. It's around £30-£40 for a 12 month subscription to various magazines. We have also heard other home educators recommend Aquila, First News and Eco Kids Planet.
Subscription Boxes
Other subscriptions home educators like include box subscriptions such as Mud and Bloom, Kiwi Crate or MEL Science. These are mostly to supplement science or creative activities. We've chosen to buy Kiwi Crates through a home educators discount in the past, as well as outright. However they are very expensive, although they can be worth it if your child particularly enjoys the contents. Both my children loved Kiwi and Tinker crates, although we don't currently subscribe. They start at around £14 a month, although there are discounts for buying longer subscriptions.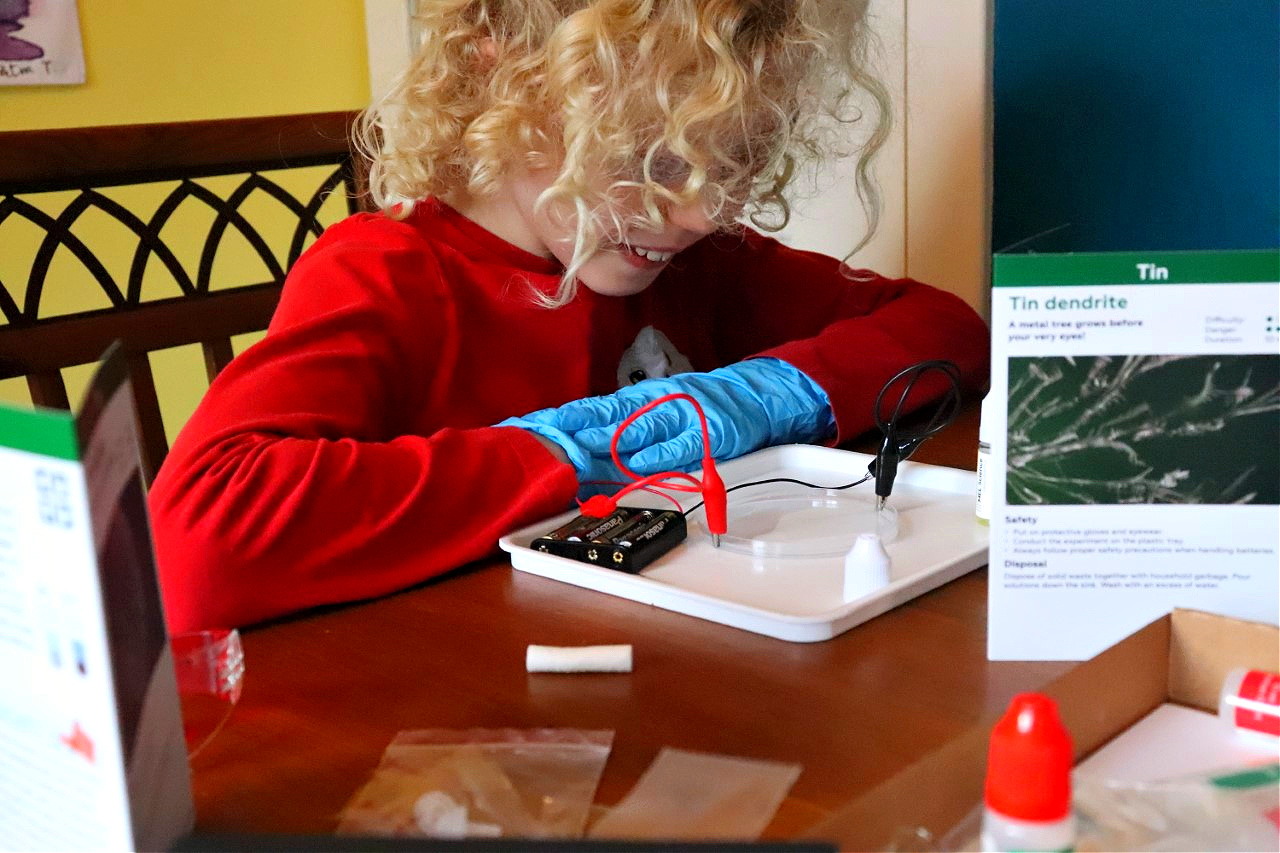 MEL Science is another box subscription. The younger boxes are similar to Kiwi Crate, but the older chemistry kit is brilliant for budding scientists. We've only had a box to review, but I would definitely consider this as a science kit for my eldest when our budget allows it. Currently it's £29.90 per month for 2-3 science experiments.
Another subscription that we love is Our Little Globe. This is a great subscription for younger primary aged children to learn about the world. Every month you receive information and crafts about a different country. Prices start at £11 per month.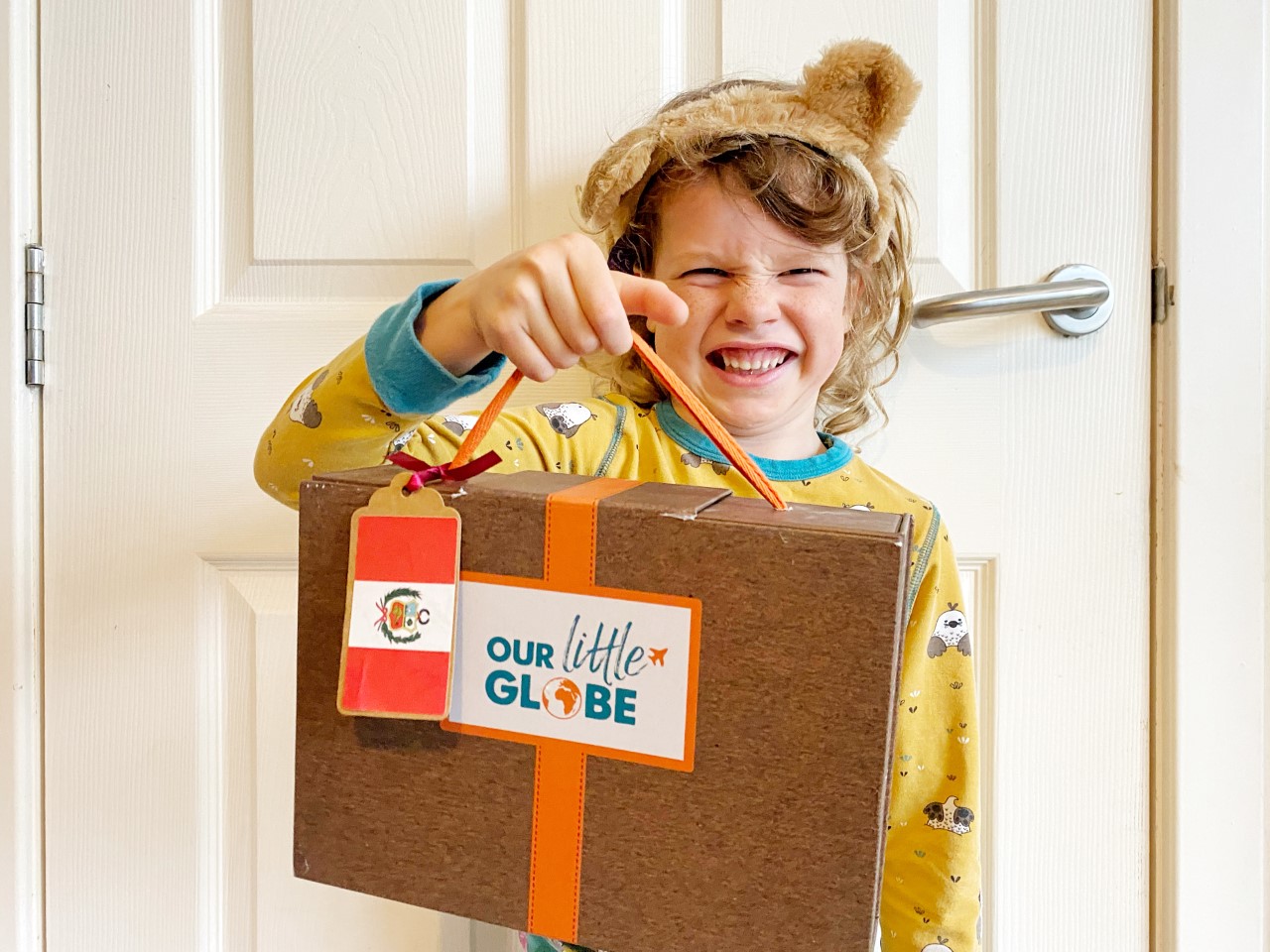 As with all of home education resources these are all optional and you can spend as little or as much as you want on subscriptions.
Days Out – Home Schooling Cost
As part of home education we like to go out to different museums or castles. Sometimes we go on our own and other times we go with other home educators. If there are certain museums or organisations you visit a lot it may be worthwhile to buy a seasonal pass.
Examples include the National Trust or Historic Scotland passes. We also know home educators have science museum annual passes and zoo passes. They visit often and make it a worthwhile expense. Consider how often you would visit local attractions and whether it's more cost effective to buy an annual pass.
However, as a home educator you should always check if there are options for reduced entry costs. Sometimes you can organise a home education visit for low costs similar to school visits. Other places will have a home educator discount available if you ask, although you may be required to book 1-2 weeks in advance.
A few attractions may require proof of home education, which is completely wrong. Those who have contact with the local authority can produce a letter from their LA. However, many of us who have never sent their children to school have no contact and no 'proof' of home education aside the fact we are visiting places during school hours! I would strongly suggest that you inform places who require proof of home education that this is not possible for everyone and can be considered discriminatory. Maybe they will change their rules if enough question it!
Groups and Clubs
This section is completely dependant on what your child enjoys doing. Most paid groups and clubs near us are local after-school groups. I have one child who only goes to a couple of paid groups, the other goes to at least 6 a week! For children who like to do EVERYTHING I would suggest having a frank discussion about cost. You could either limit them to a certain number of paid classes a week or perhaps give them the budget and they can choose what they would like to do. I do think it's important to give them a choice and follow-up on anything they have expressed interest in. Then they can decide whether it's right for them or not. Many clubs offer a free initial class to see if the child enjoys the session, before committing to a whole term.
We also take part in 2-3 weekly home education groups that are free to attend and run by ourselves. One is a forest group, where the kids can play, cook on the fire and have fun together. Another they play with friends and give presentation on history. These are great for meeting home educators and allowing plenty of socialisation. If you have a limited budget I encourage attending more of these types of groups than paid after-school clubs.
Clothing – Home Schooling Cost
Of course there is no required uniform for children who are home educated. However you will have to take into account the need for good quality outdoor shoes and waterproofs if you are regularly attending outdoor groups. As kids tend to climb things and get stuck in bushes you can expect to buy outdoor clothing several times a year! Not to mention all the trousers and wellies that get holes in them!
You can reduce the cost by buying good quality clothing, reinforced knee style trousers and trying to patch up holes yourself. However, do take into account the fact that kids are going to be wearing their own clothes everyday, rather than just at weekend and after-school.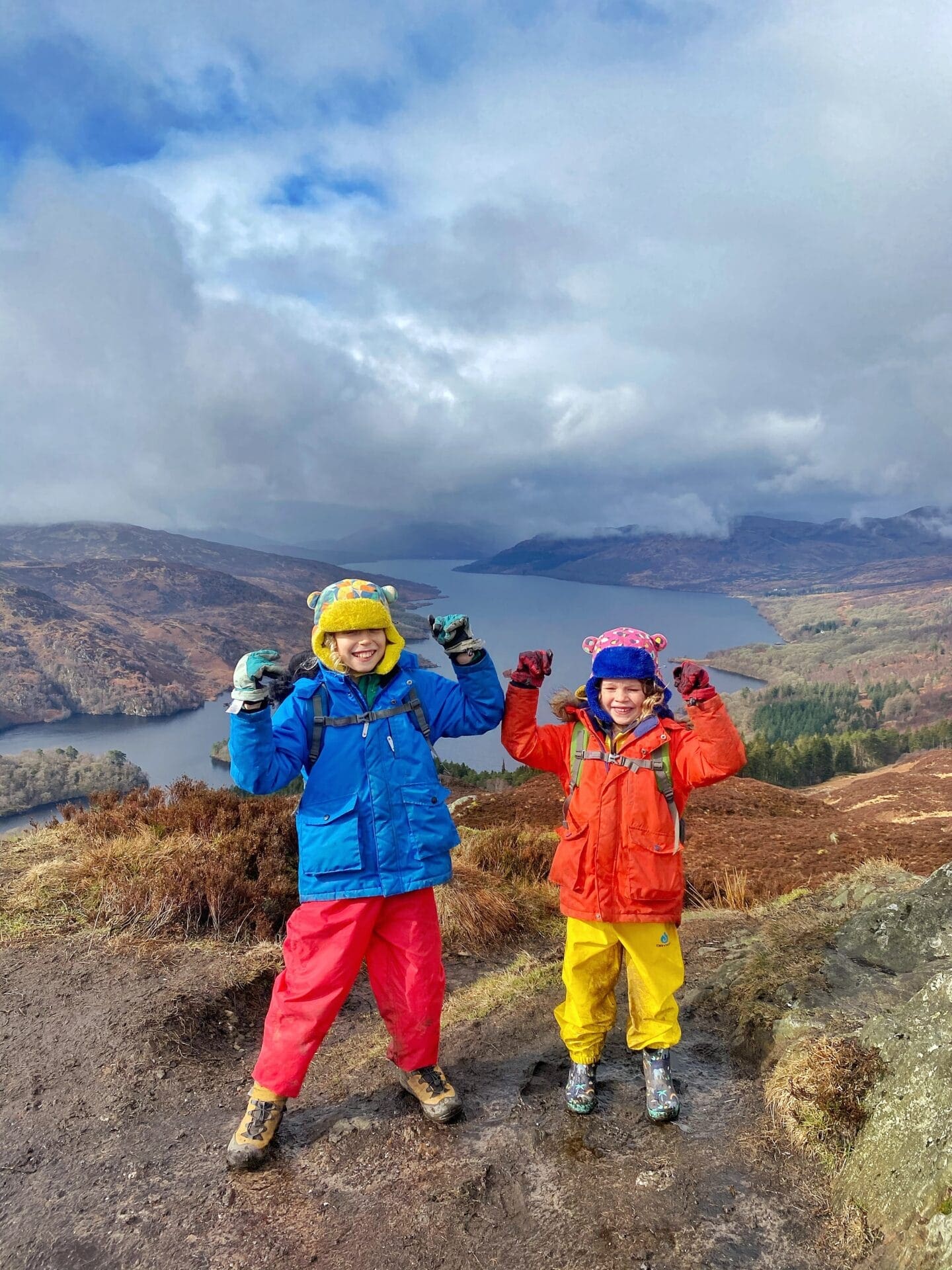 We also invested in wetsuits for playing in the Scottish water and at least 2-3 pairs of winter gloves each year (they wear holes in them so easily!).
As children who are home educated are outdoors a lot and racing around with friends you will probably go through more shoes than schooled kids. I recommend having a pair of sandals for summer, trainers for sports and running about with friends, then wellies a walking boots for playing in the woods and wet days. Plus snow boots for winter if you are somewhere like Scotland!
Transport
Any home educator will tell you that being able to get around easily is important. If you live in a city then it should be easy to do this via public transport. However, if you live in more rural areas, like us, then use of a car becomes essential.
It's impossible to put an exact cost on this as it all depends on your location and how easy it is to get transport to groups. We have managed via a mixture of public transport and lifts with friends in the past. However, I chose to get my own car to transport the kids to different groups once we had a second income. Certain places would have taken me several hours via public transport options, whereas it's only 30 minutes in a car!
So you will need to consider the cost of either using public transport (if possible) or the cost of a car, plus fuel, tax, MOT and services.
Food
Yes, food. I know this is an obvious one so won't explain much!
Many parents complain that their kids eat them out of the house when on school holidays. So imagine having them all day, every day! They eat A LOT!
When we're at home we don't do meals throughout the day, everyone can choose what to eat and when. Aside from dinner, which is when we all sit down together to eat. The bigger cost for me is making packed lunches for days out. The kids will often eat through their entire pack lunch on the way to the activity and them complain they're hungry when we get there! I often take a couple of extra snacks to keep them going just in case.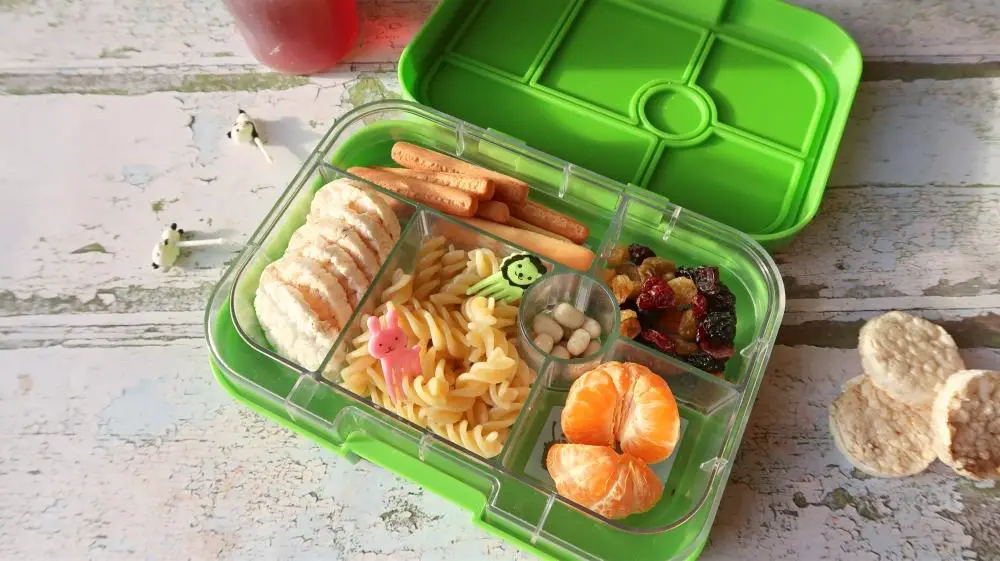 But best practice for reducing costs is making sure you have several filling items, as well as the fun wrapped items they seem to love. Shop at lower cost supermarkets and always pre-plan meals and food for the week to reduce costs.
Exams
We are not at this stage yet as our children are still primary aged. However, if your child wishes to sit exams outside of school there will be a cost for this.
Some children may be able to attend university through interviews and portfolios/voluntary work. Many may choose apprenticeships or taking modules through Open University courses. However, if your child chooses the traditional exam route they will need to find a place that will take private candidates and this can cost between one hundred to several hundred pounds per exam. However it may be possible to find some exam centres who subsidise this cost down to less than £50! To check the cost it really is a case of shopping around the local area and finding out what different exam centres cost or if private schools with take external candidates.
Read More About the Home Schooling and Educating in the UK
Pin Cost of Home Schooling UK