Home Education Subscriptions
We have tested out various home education subscriptions to help home educate our children over the years.  As kids in the UK are unlikely to go back to school until after summer I though they may appreciate this list of postal subscriptions.  Most are monthly and all are educational in one way or another.  Please do let me know of other great educational subscriptions in the comments below.
Our Little Globe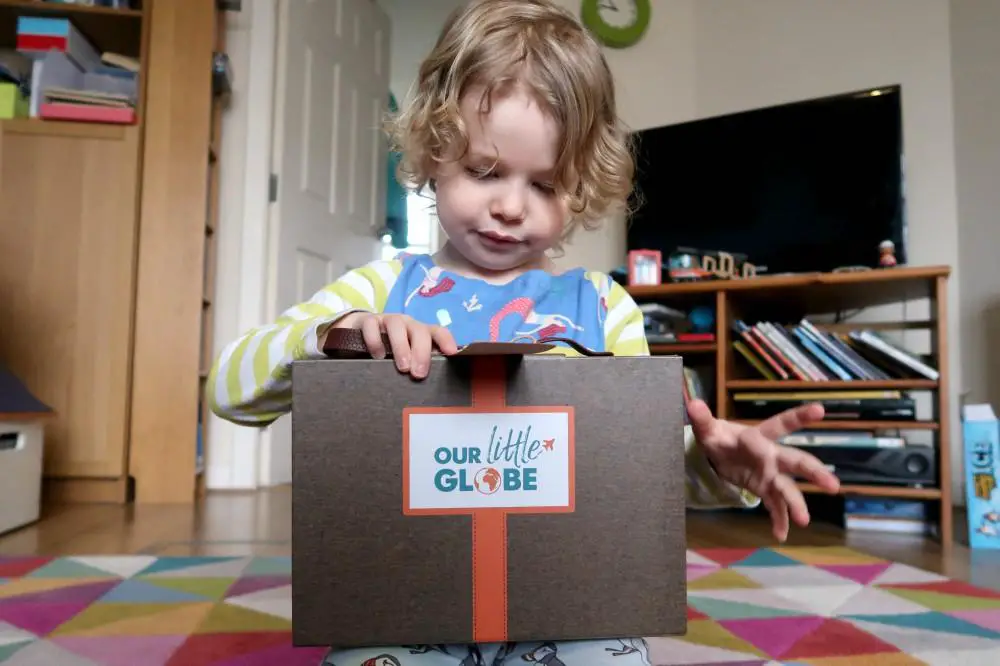 Our Little Globe is rather obviously a world geography themed subscription box.  It arrives with a variety of activities around a single country, including crafts, cooking, reading and writing activities.  We have previously reviewed a box about Spain and will be publishing a review of their Peru box very soon (our Peru trip has been delayed until next year, but the box will still be fun for the kids).  Head over to Our Little Globe to find out more about their monthly worlds series adventure boxes.
Geo Journey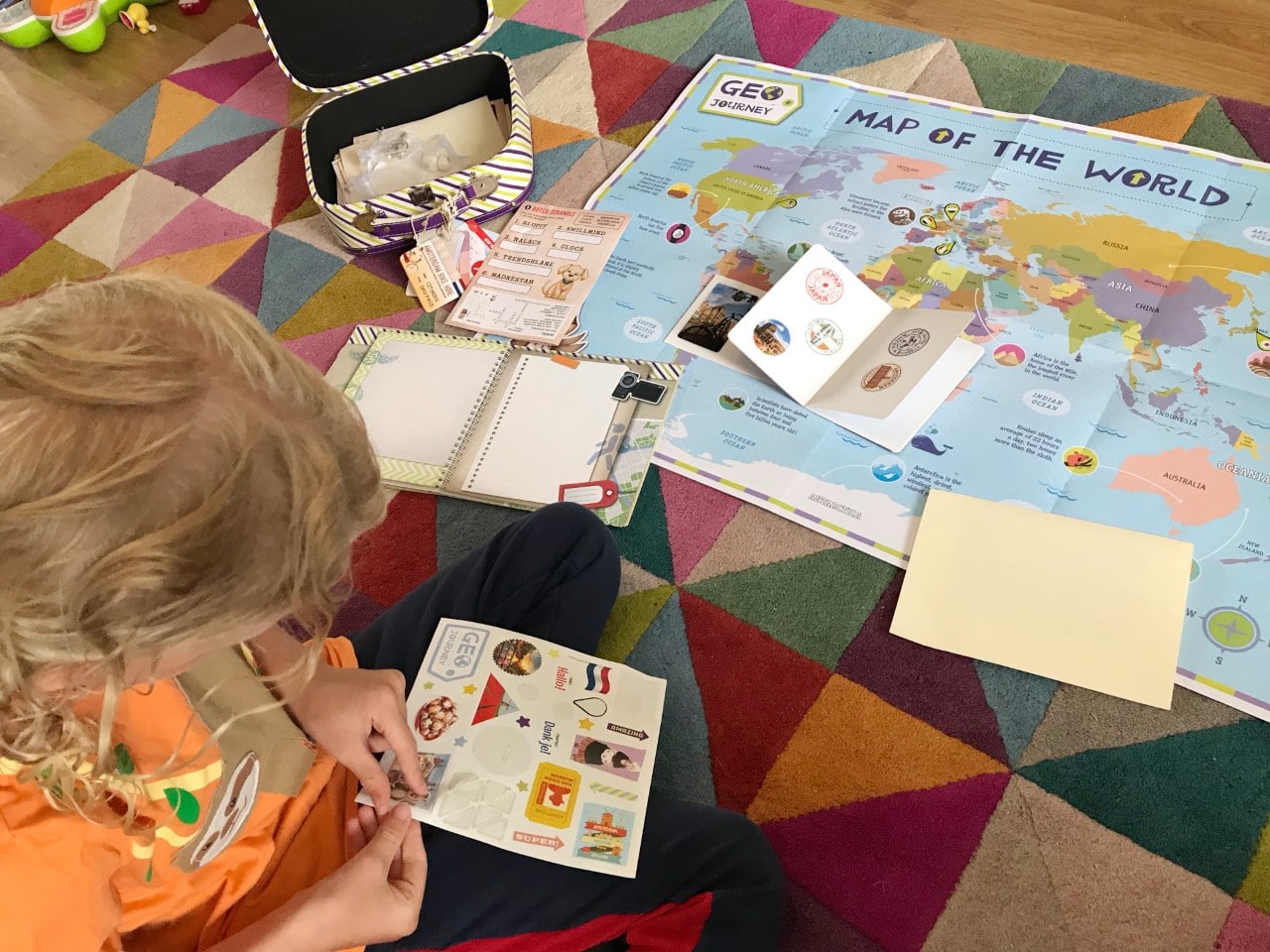 Another fantastic monthly world themed subscription is Geo Journey.  We have had a monthly subscription for the last year and are a bit sad it's finished, the kids loved keeping up with the characters of Geo and Atlas.  In this useful home education subscription box you receive a world map, passport, scrapbook and case on your first subscription.  Every package thereafter includes a letter from Geo and Atlas, stickers, activity book and a souvenir.
First Wonder Box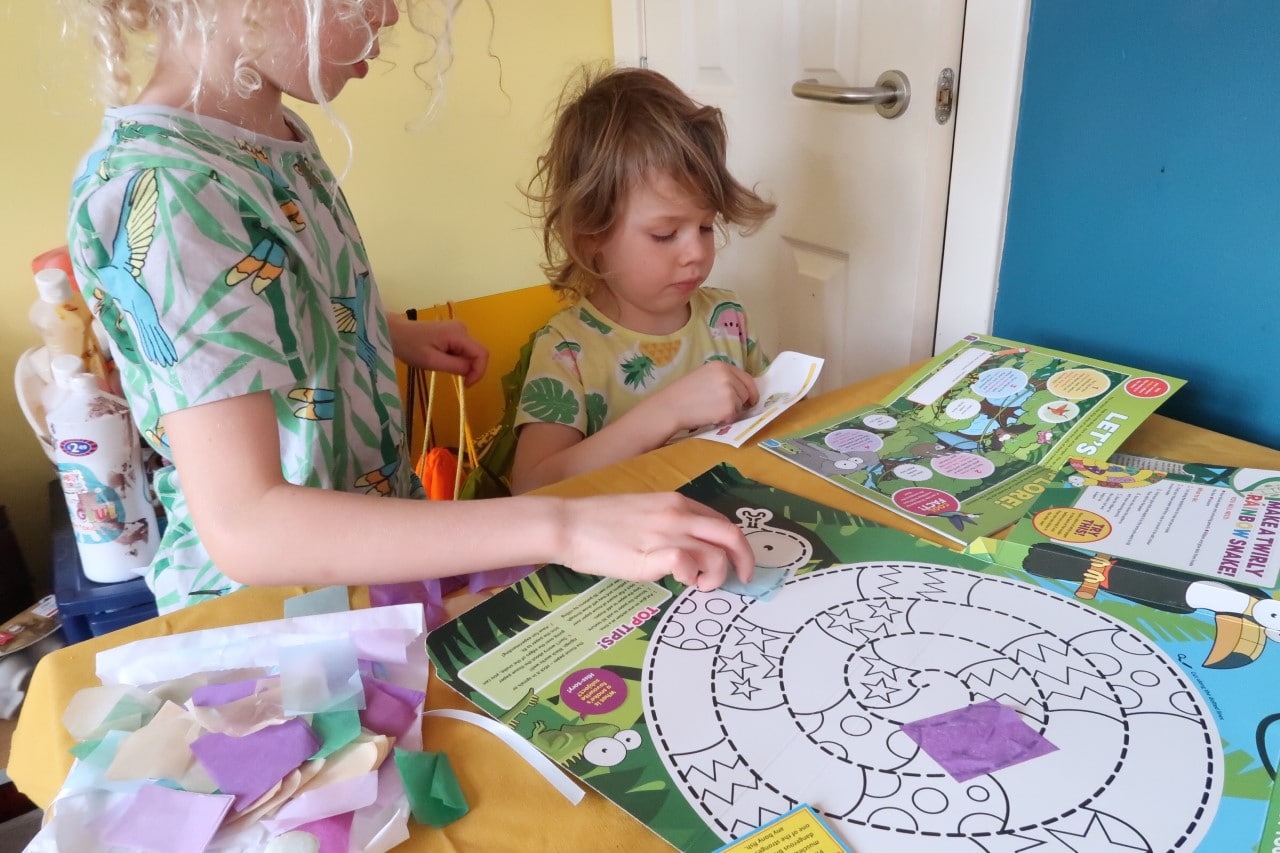 *First Wonder boxes have a huge range of different boxes that can be either sent fortnightly or you can buy one-off boxes.  Perfect for keeping the kids busy on an educational topic.  The boxes fit neatly through the letter box and contain an activity book on the topic, materials for crafts and the box itself is used for activities too.  Topics range from rainforests, to castles and fossils and under the sea.
Check out our review of the First Wonder Box subscription here.  *Unfortunately First Wonder Boxes are no longer being made.  You can however order subscriptions of First News, a kids news magazine, from their sister company.
The Bear Can Read
This is a new subscription to us and it's all about learning to read in an easy and relaxed manner for children aged 2-8 years old.  The youngest children are sent boxes containing playful activities, nursery rhymes and other fun things.  The  older children will be sent boxes for their age range with flashcards, worksheets and books for their age and stage.
You can stop the monthly subscription at any time and the first box is £5, with following boxes at £19.99.
Little Passports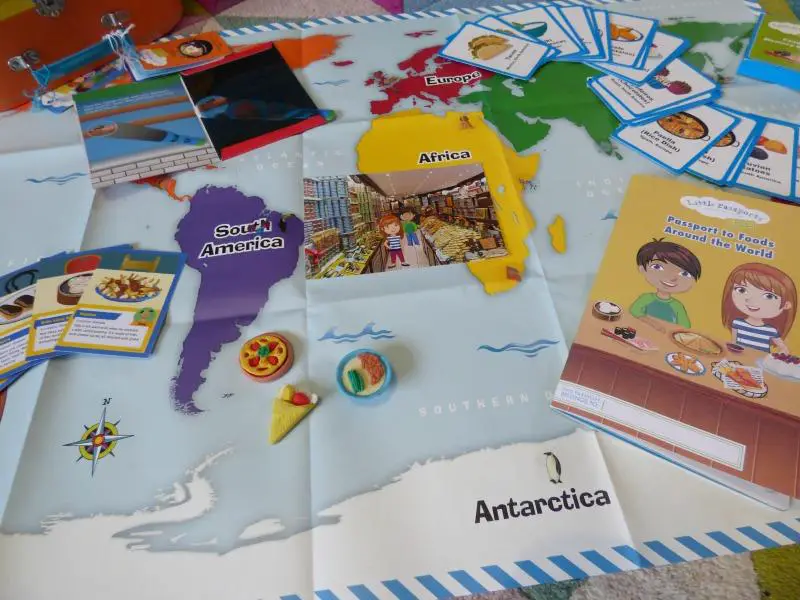 We have had quite a few Little Passports subscription boxes over the years.  My eldest particularly loved the Early Explorers when he was 4-5 years old. But for older ages there are Science Junior for ages 5-8, world edition for 6-10 and Science Expeditions for 9+.  In each subscription you get a bag or case and with a variety of activities and information on your chosen subscription.  The Early Explorers version included souvenirs, stickers, collectors cards, postcards and activity book.  The science versions have everything you need for exciting science experiments.
Kiwi Crates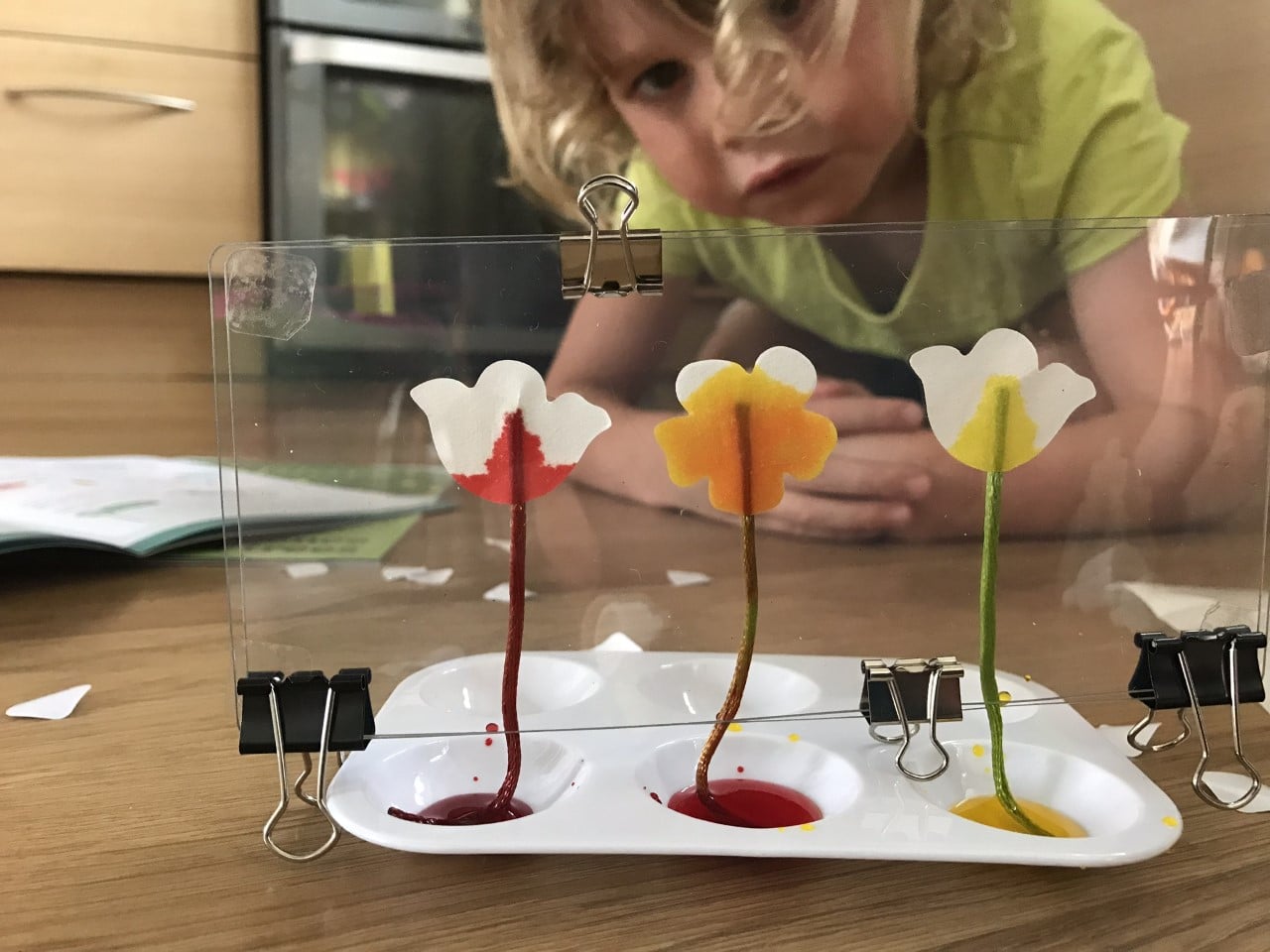 Kiwi Crate boxes arrive from America, so take a couple of weeks to arrive. Although with a monthly subscription you will receive them every 4 weeks after the initial delay.  We have bought a subscription for our 6 year old of the Kiwi Crate and a Tinker crate for the 8 year old.  Each crate comes with everything you need to carry out several experiments or engineer a machine or activity.
Everything is fun, so littlest has had great fun with using engineering skills to make grabbers or learning about water uptake in plants.  The eldest has mostly undertaken engineering activities and a lot of circuits to make machines.  I'm impressed how much they can do themselves by following the detailed instructions, if they can follow Lego instructions they can easily follow these.  Each crate also includes an activity book and ideas to take the topic further.
The Phoenix Comic
Phoenix comic is a subscription that arrives weekly and is full of weird and wonderful comic strips, for ages 7-14.  It's really not my type of comic, but then it's not meant for me.  It's meant for children and as you can tell from the website and other home educators, it's very well received!  This is a good way into getting children reading for fun.
You can head over to their website and get the first 4 comics for a £1, then £9.99 thereafter.
Storytime Magazine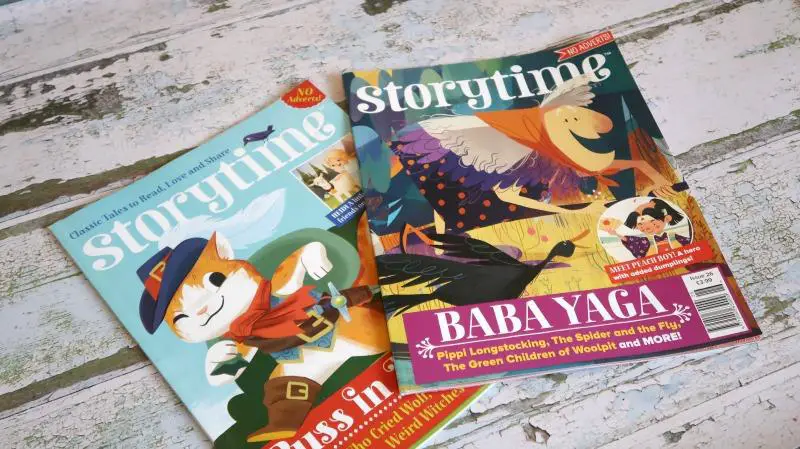 We love the Storytime magazine, it arrives monthly and has absolutely no adverts. You simply have page after page of beautifully illustrated stories, poems and activities.  The stories are a variety of classic fairy tales, modern tales, myths and legends. We've particularly enjoyed the fables from around the world the Norse legends.
I highly recommend them for both reading to younger children or for older children to read themselves.
Toucan Box
The Toucan Box is a craft subscription box aimed at younger children.  The boxes contain a variety of crafts and STEAM activities perfect for kids 3-7 years old.  The boxes are delivered monthly or you can buy one of a variety of one-off boxes.  We trialled a free box when the children were much younger, although back then my eldest wasn't as interested in crafting.  They would probably enjoy them now though!
Whizz Pop Bang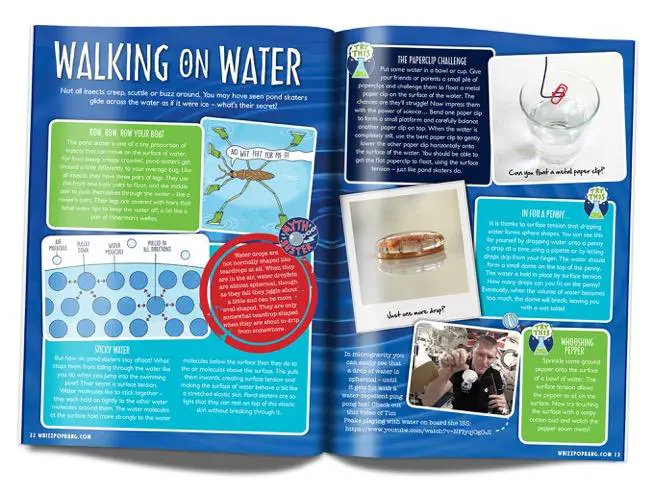 We receive the Whizz Pop Bang magazines monthly and the children are often interested in testing out various experiments.  There is a lot of factual or weird and wonderful information, as well as activities.  Definitely a great subscription for any of your science loving kids!
One Third Stories
We've ordered One Third Stories for the 6 months or so.  They are a great idea for learning a language as each package arrives with a story that starts in English and as you read more a more Spanish words are added in.  We chose the Spanish subscription, but you can choose from a variety of different languages.
Also in the package you receive flashcards and a great activity book to help learn the language.
Mel Science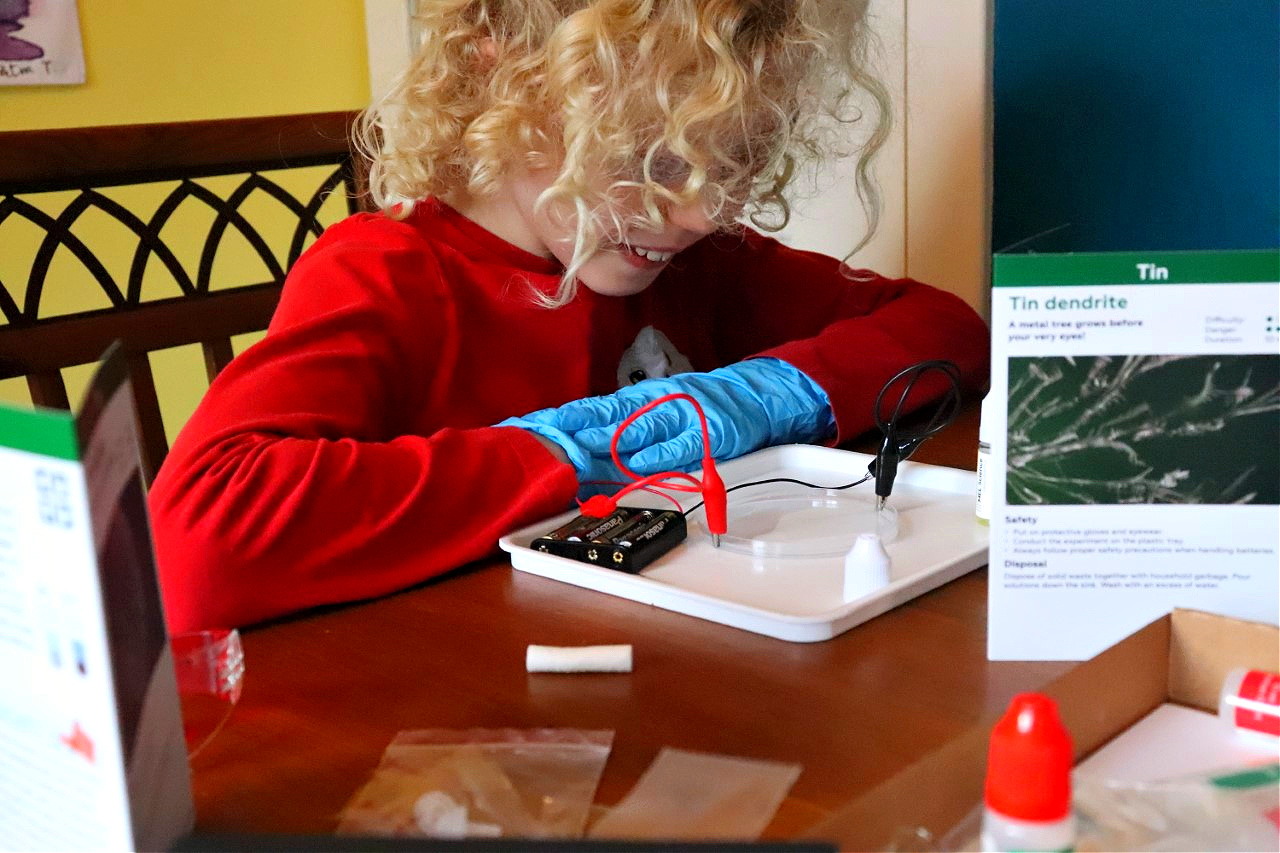 We tried MEL Science Chemistry for my 9 year old and he absolutely loved it.  It is real chemistry using different chemicals, heat and electricity.  The kids feel particularly grown up wearing goggles and trying 'real chemistry'!  You can read the full MEL Science review here.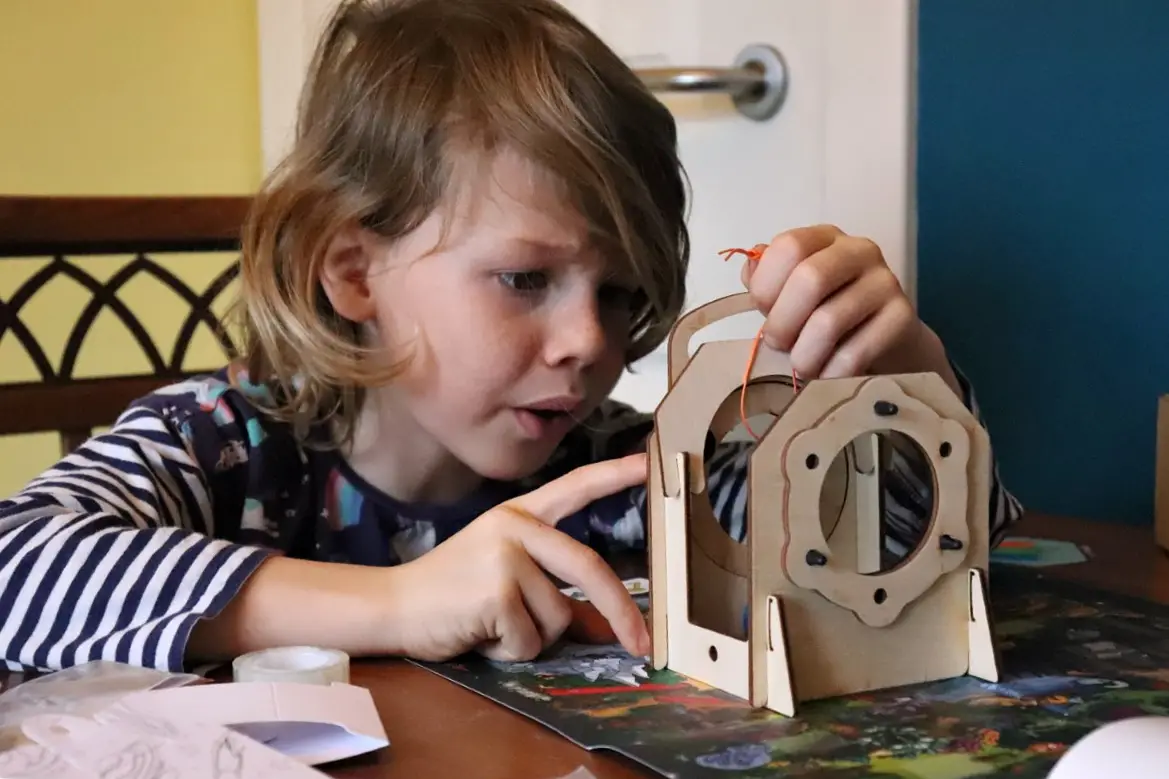 The youngest also tried the kids subscription box that has engineering style science activities.  Very similar to the Kiwi Crate mentioned above.
Mud and Bloom
The Mud and Bloom boxes are delivered through your door once a month and contain everything 3-8 year olds need to for 4 seasonal garden and nature activities.  You will get everything you need for the activities as well as a quiz and nature news.
This is a lovely idea to get kids out in nature!  Out of all of our current home education subscriptions this is one I think we need to try next!
Little Cooks
For all the little cooks out there, Little Cooks subscription box sends a monthly recipe box through the letter box.  You receive all the dry ingredients for the recipe, recipe cards, collectable stickers, fun activities and games.
These would be great for kids up to around 7 years old.
Pin Home Education Subscriptions For Later