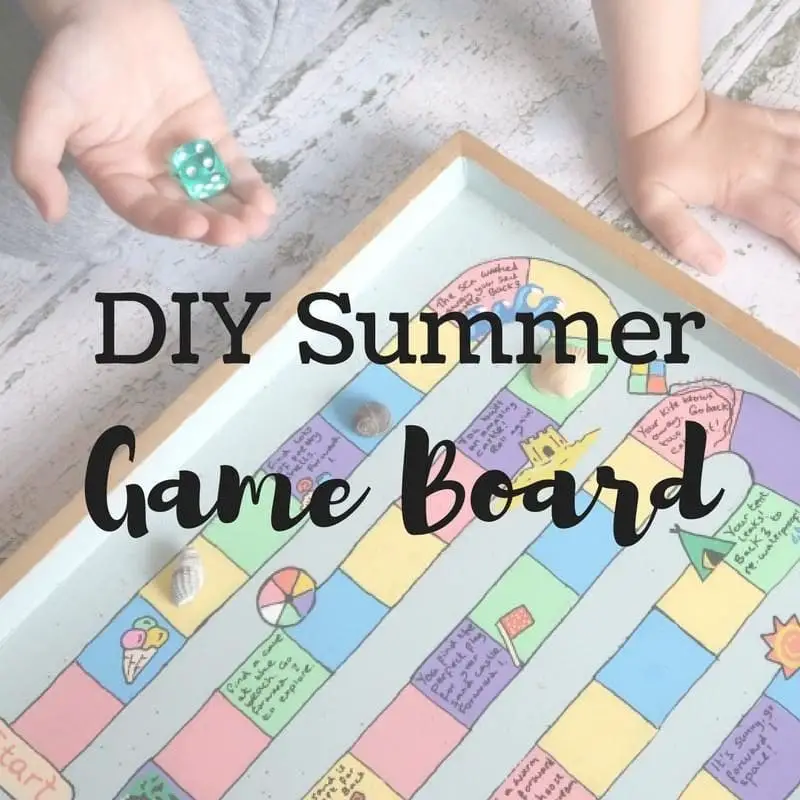 I love a little summer crafting just as much as my boys.  So I was pleased to be sent a set of Uni-Posca Pastel packs to get creative with.  The pastel pens are perfect for lighter summer themed crafts and I love using paint pens to decorate different items.  I had the perfect idea to make use of the pens with a summer DIY game board.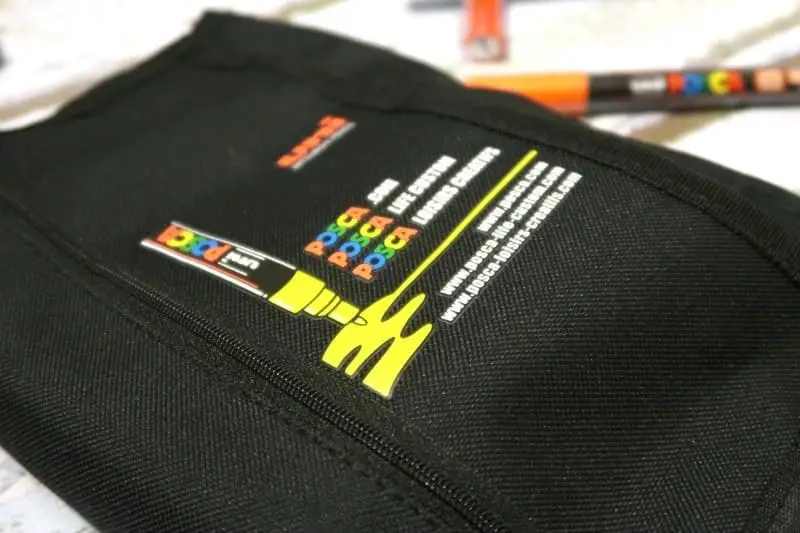 DIY Board Game
Although it's summer we've been having a lot of rain recently and so I created this great little summer themed game board to keep the boys busy.  So far, so good and they love it!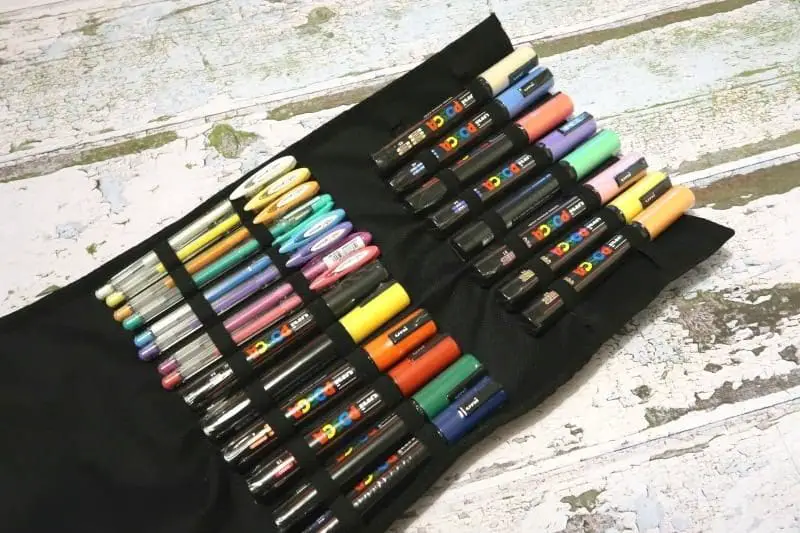 Creating The Game Board
First of all you need to choose a design for your game board.  It could just go round the edge with room for cards in the middle like Monopoly, a similar shape to Frustration where the pieces have too get 'home' or a random wiggly line like mine!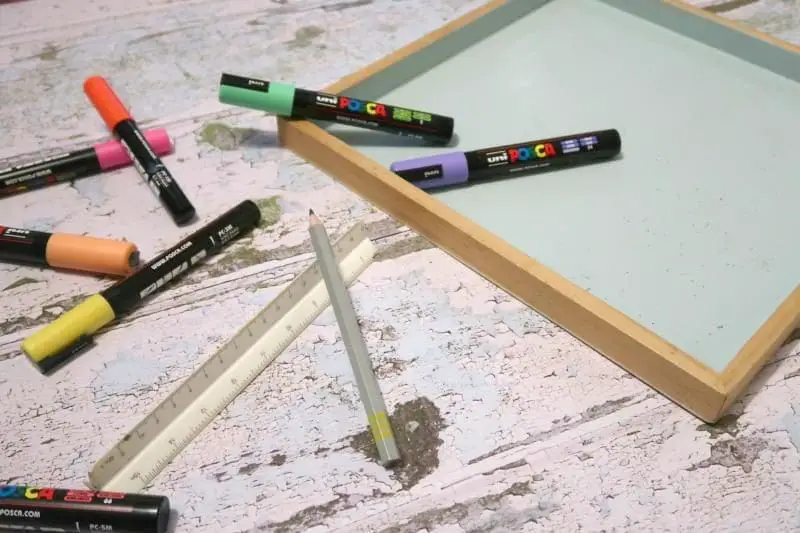 Once you have decided on shape draw the layout onto your board.  I had a wooden tray that once housed wooden blocks, which have long been lost.  It's the perfect shape for a kids game board as you can roll the dice into the board, without it rolling off the table.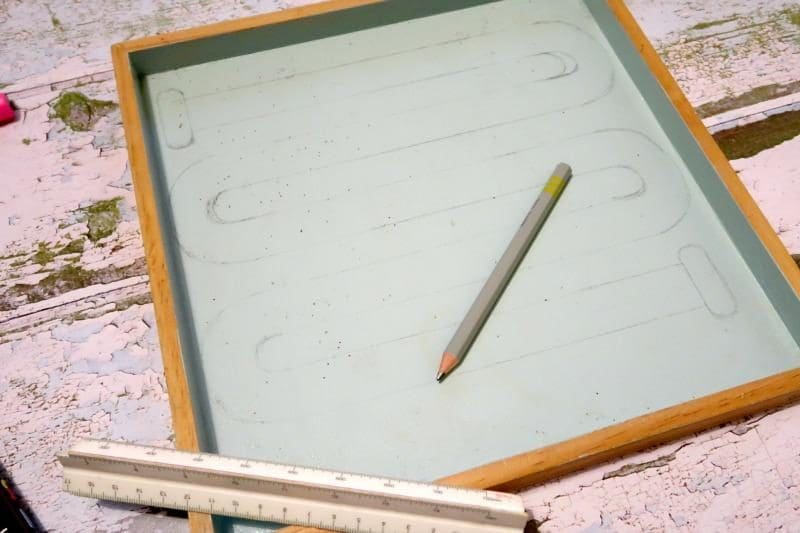 After you have the design of the board sketched out you can start to think about the theme.
Choosing A Theme
As I was using Uni-Posca pastel pens I thought it would be best to choose a summer theme for our DIY board games.  So the items that sprang to mind were ice cream, beaches, kites, camping and the sea.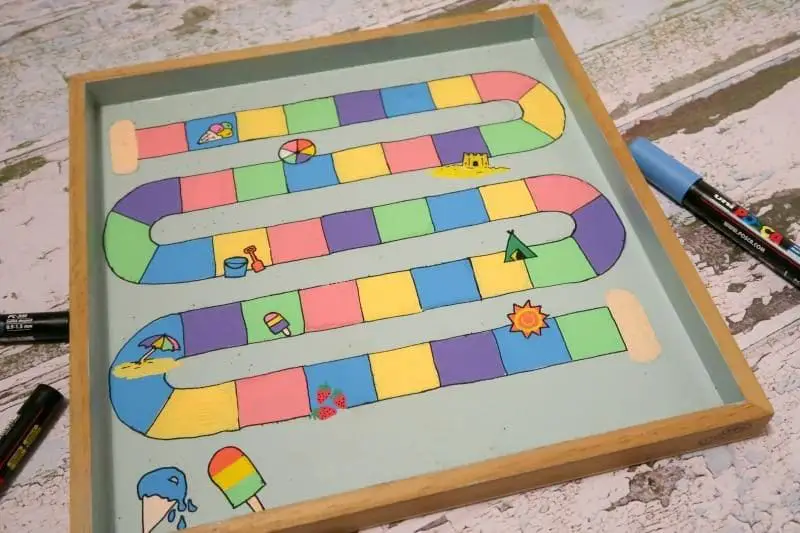 First I coloured in each of the spaces in the pastel colours, reminding me a bit of ice cream.  Once the squares had dried I drew around the game spaces in a thin black pen.
Next I chose different pictures to draw across the squares and finally I wrote different tasks on certain squares.  Such as 'the sea washed your sandcastle away, go back 2 spaces'.  You can make it as simple or complicated as you like.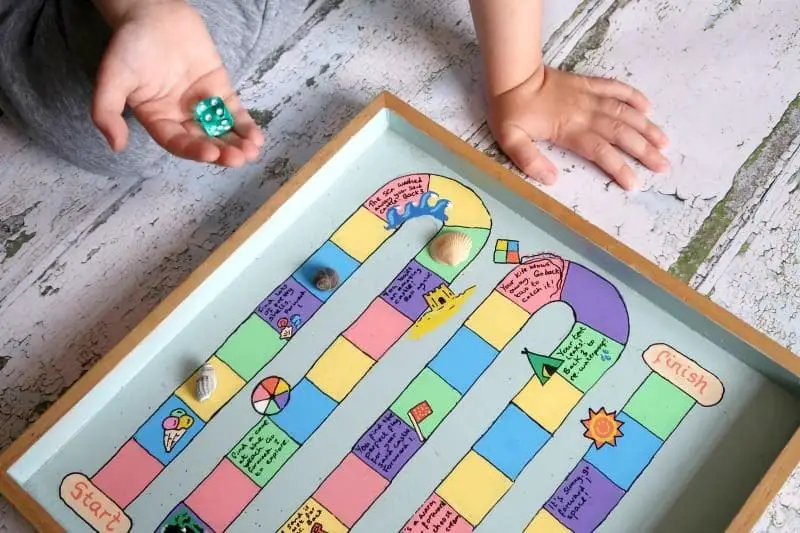 Using Paint Pens
The pens are incredibly easy to use.  Give them a shake before use and then bump them up and down on paper until you see the paint coming down onto the pen tip.  Be careful to use them slowly on rough surfaces as the pens can splatter if they go over bumps, it is paint after all! The smoother the surface the better the finish.
After you have finished your game board spray it with a gloss varnish to protect your hard work.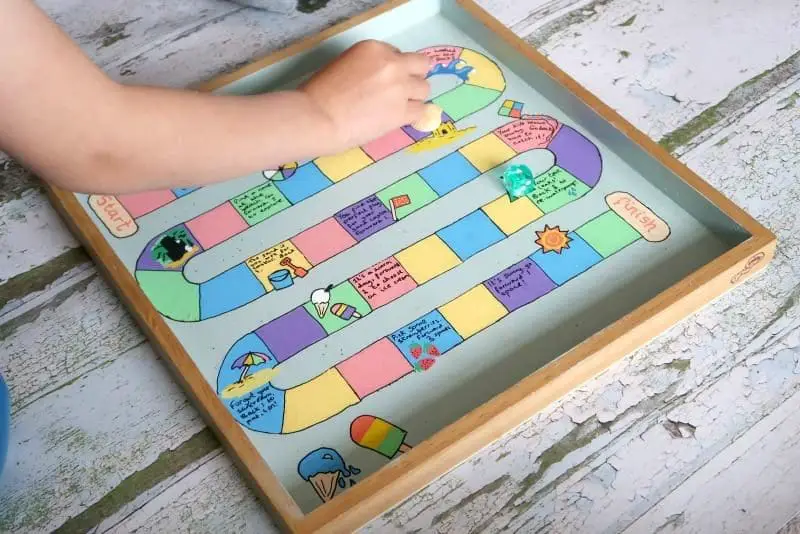 Enjoy your DIY board game!  If you would like more ideas of what to do with Posca paint pens I can recommend using them for painting rocks, decorating furniture with patterns and mandalas and for greeting cards like these.
Pin DIY Board Game For Later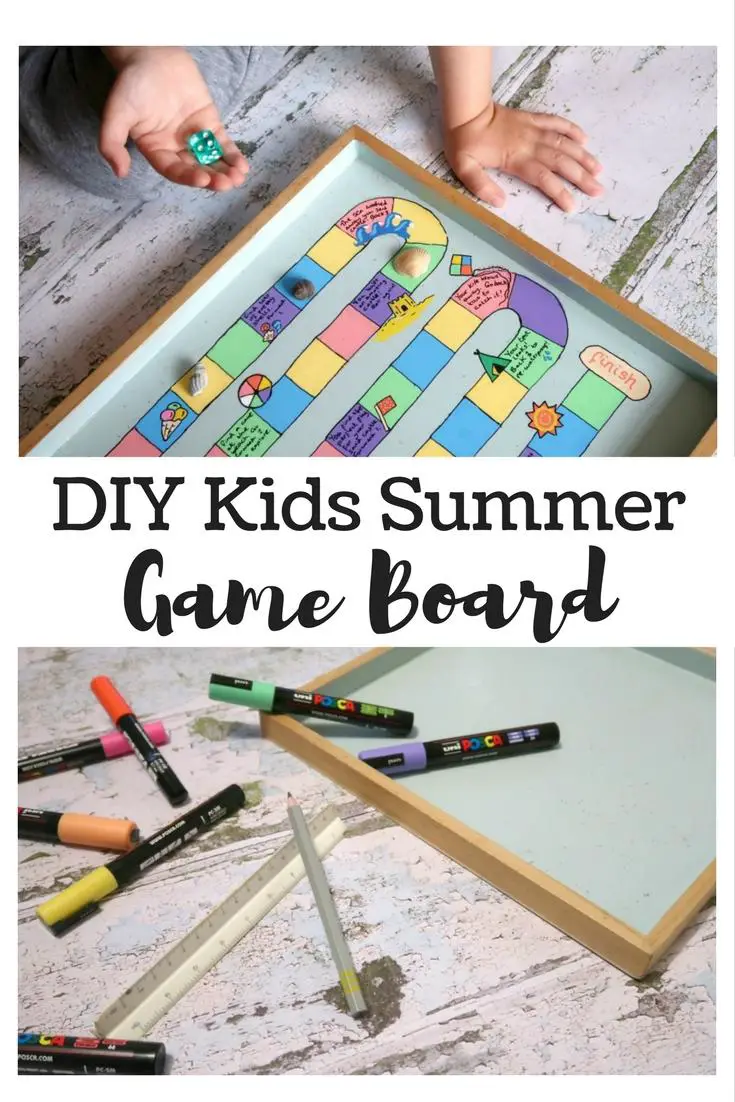 * This is a collaborative post.