MEL Science Kit Review
MEL science is a kids science subscription that delivers either chemistry kits for 10+, Physics kits for 8+ or STEM projects for 5-10 years.  My two love science and every time I write up our monthly home education diary blog posts, science is always the main part!  Most science we seem to do is engineering or simple kitchen science.  It was great for my eldest to try an actual chemistry experiment and he was really excited about his kit!
Our 6 year old had the MEL kids science subscription to try out.  He also loved his kit and was very pleased with his creation and how it works.  Although I have to admit he was a bit envious of his older brothers chemistry set as it looked very cool too!
You can also get your own MEL subscription with 25% off the first month using promo code monkeyandmouse.
Chemistry Subscription
When your subscription arrives it contains a starter kit with all the necessary larger equipment such as a tray, beakers, goggles etc.  A VR headset is also included and then a smaller chemistry box that has that months extra equipment, instructions and chemicals for the experiments.  Our eldest's kit contained 2 Tin experiments.  The first was to create Tin dendrites and the second a Tin hedgehog.
Tin Dendrite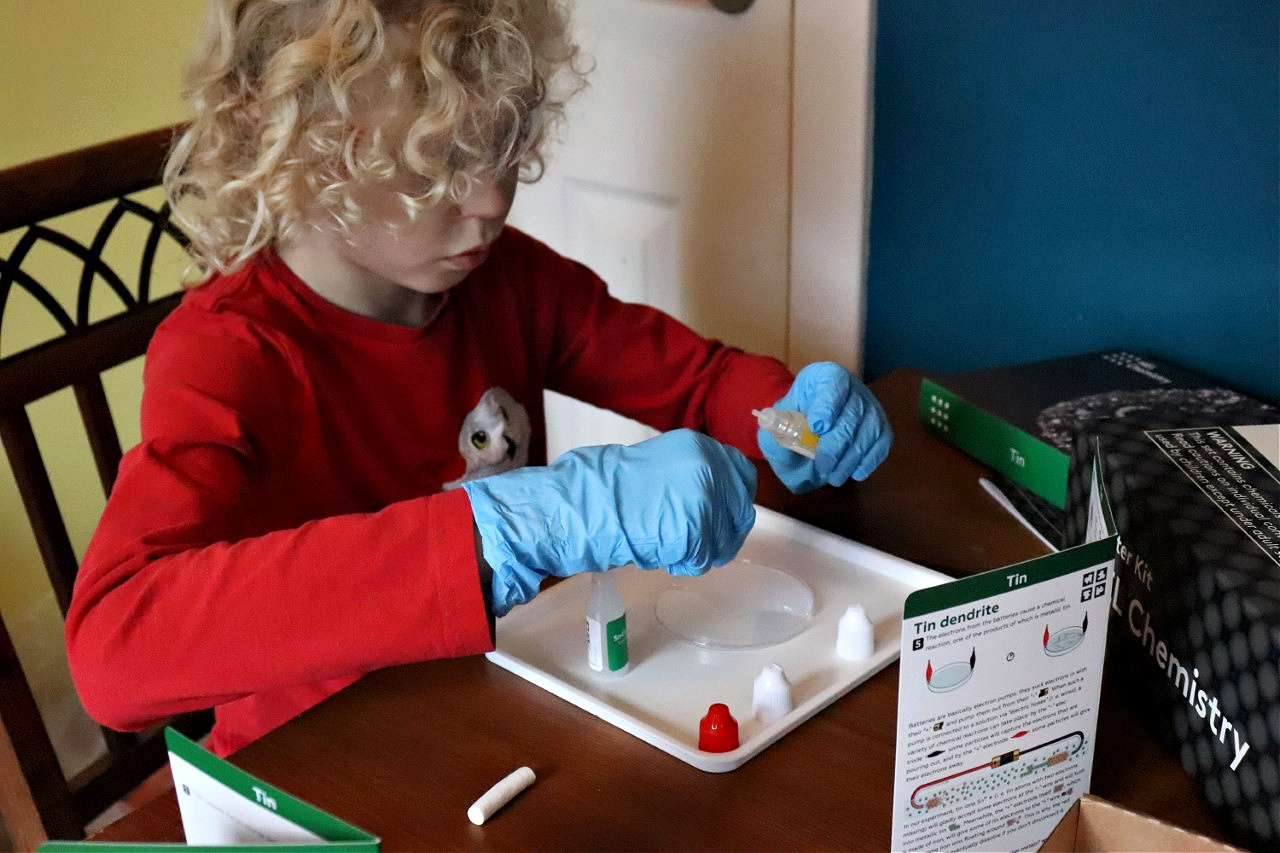 To make the tin dendrite my son had to don his safety goggles and gloves.  After mixing together chemicals in a petri dish he attached a battery charger with crocodile clips to the solution in the petri dish.  This enabled solid tin to form in long straight pieces between the positive and negative wires.  It's a really good experiment for kids to see, plus it's very quick for the dendrites to form too!
The instructions were very clear and straightforward, as was the explanation for the experiment.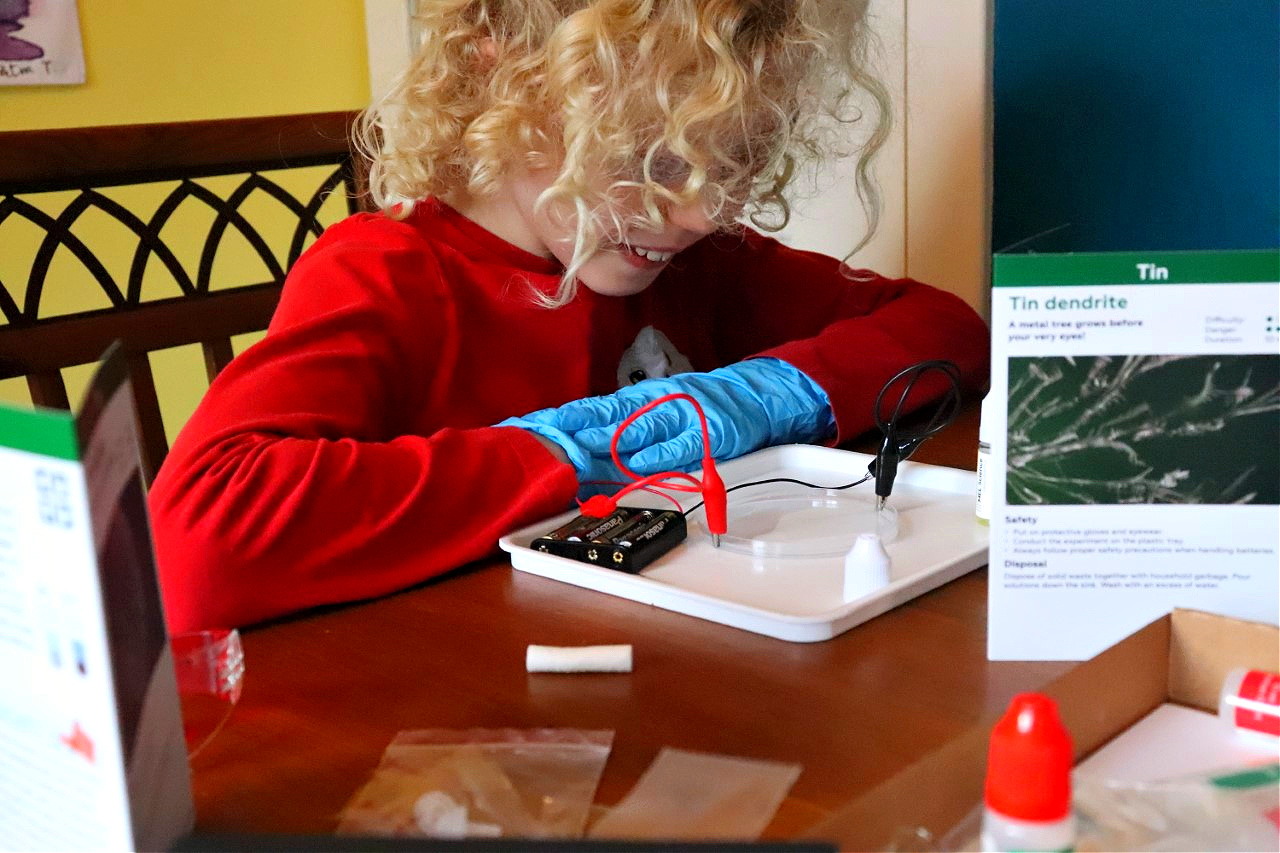 Tin Hedgehog
The next experiment was making a Tin hedgehog.  Using the chemical solutions included in the box and dropping in a Zinc pellet he was able to watch the pellet grow Tin spikes.  Thus creating a Tin hedgehog, which he was very impressed with!
There is enough solution and Zinc pellets to try this more than once and vary the experiment by diluting it and seeing if the hedgehog still grows spikes.  It's safe to say that this was a hit and he definitely wants to try both experiments again!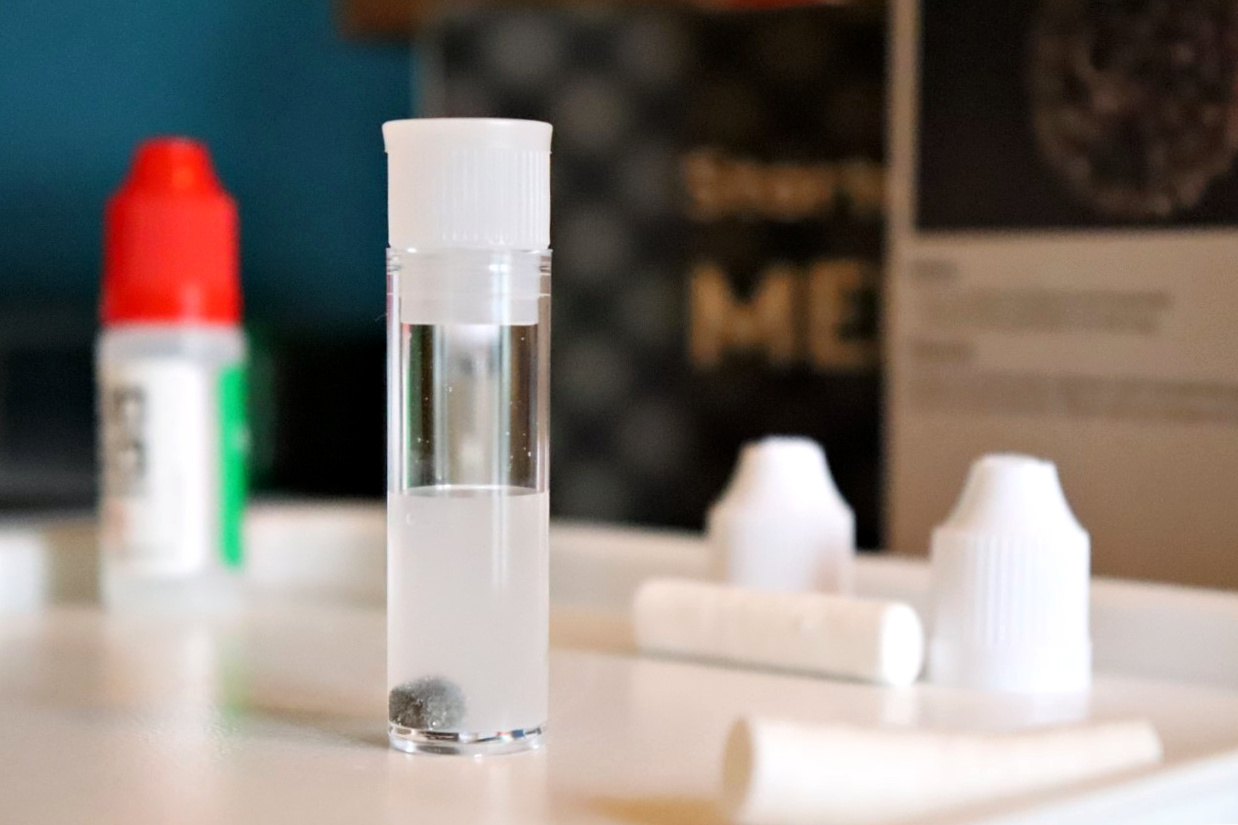 MEL Kids Subscription
The MEL kids subscription is for ages 5-10, a precursor to the chemistry and physics subscriptions.  Our 6 year old was very excited at getting his own science subscription box.  Inside there is a booklet with a cartoon of a story and the STEM project included within the story.  After reading it through he made a crystal viewer, which was fairly straightforward.  I love that it is all part of the story!
He loves understanding how these things work and was curious about the polarisers attached to the viewer.  They disperse the white light into rainbows of colour that he found fascinating.  It's lovely to see how their minds work when faced with a new piece of technology.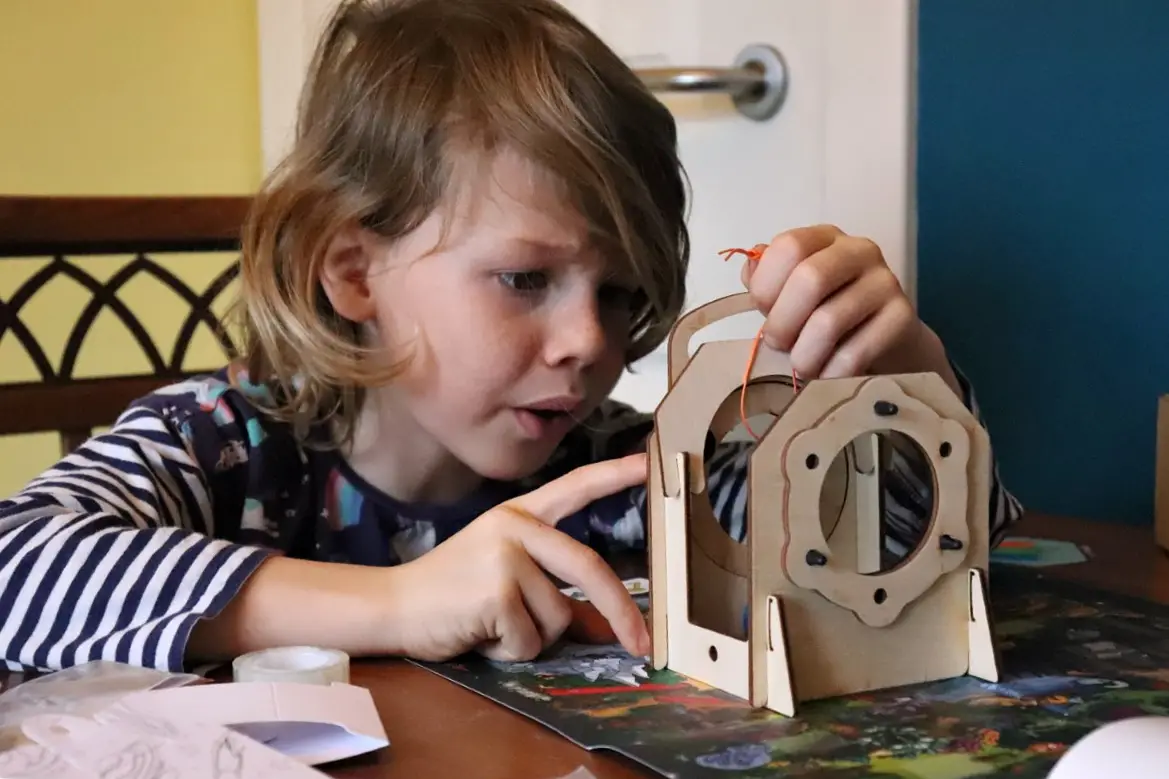 After putting sellotape onto a clear plastic disc and inserting it into his new device he realised that he had made his own picture.  Of course it was an abstract picture.  But it was fun to see how something simple could be changed by adding in the polarisers!
I'm sure he will be playing around with his new light viewer for some time, adding other things to the disc to see what happens!  Curiosity is a brilliant thing!
Pin MEL Science Kit For Later