Home Education Maths Activities
Whilst we don't do much (if any!) workbook type of activities, the children still learn maths.  There are plenty more ways to learn maths as part of home education rather than sitting at a table doing sums.  Fortunately in our technical age there are plenty of online options as well as the screen free ideas.
For younger kids there are literally thousands of ideas on Pinterest!  Search for preschool or kindergarten maths activities and you will find some great ideas to do with the kids.  However, you may find that simple every day life activities are enough. Counting out snacks or dividing them to share with friends is a great example of everyday maths for young kids.
Board and Card Games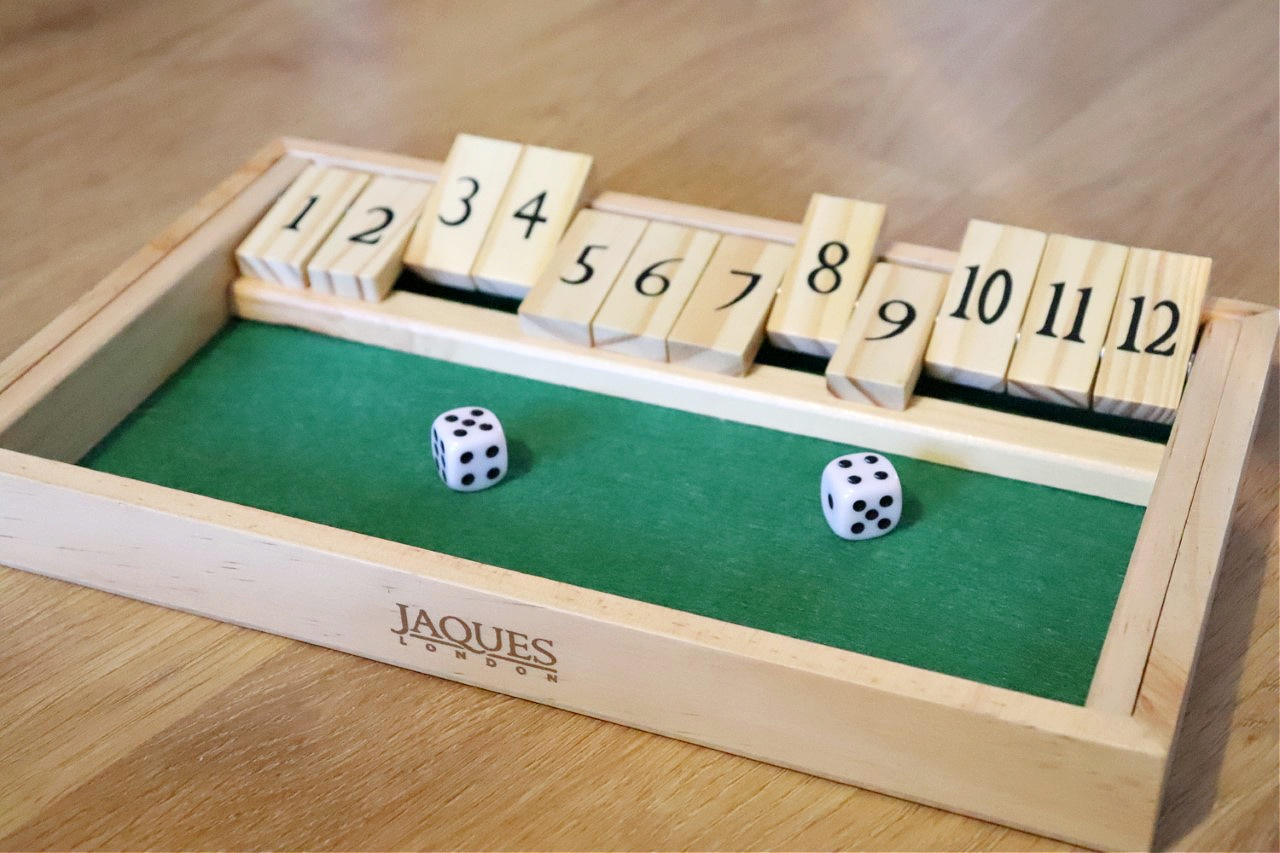 The majority of board and card games include some sort of maths. From Monopoly which is money orientated to Sushi Go that requires basic maths addition and multiplication.  You should be able to find some sort of game that your child will enjoy as well as helping with maths.  For primary school age I can also recommend
For more ideas of educational board games, check out this blog post.
Life of Fred Book Series – Maths Home Education
The Life of Fred books are a series of books along a very strange storyline that introduces and discusses mathematical concepts.  There are a few mentions about Christianity that can be annoying if you're not religious, but easy enough to skip over.  The books are written by an American so there are some parts you may want to discuss as differences between the UK and USA.  However, overall they are good books to introduce and continue learning about maths topics.
I know of several other home educators with older children who swear by these books as the main maths element to their children's home education journeys.  They can be expensive to buy, so check on Ebay for second hand books or home education selling groups on Facebook.
Mathseeds App
Mathseeds is the maths side of the Reading Eggs programme.  So if you have a child who enjoys learning online using games, then this could be an option for them.  It's fairly straight forward and the child first needs to answer a few questions so they can be placed at the right level.
The app is suitable for ages 3-9 (approximately) and can be played on either the tablet or computer.
DoodleMaths App
For DoodleMathsDoodleMaths it's another app that can be used on the tablet, phone or computer.  Like Mathseeds it's different questions, although I find these are less game like and not so much interest to my two.  Admitedly we haven't actually tried this app again for a few years now!  They recommend only 10 minutes a day and it can help your child improve, so if your child likes short and sweet sessions this could be useful to them.
Times Tables Songs
Sometimes passive listening to songs can really help.  Particularly with children who have great memories for learning lyrics!  We have the Times Tables Rock from Education Box downloaded onto my iPhone.  Each song is sung in a fun 'rock' style, with the first song giving all the answers and the second singing all the words except the answers.  It can easily get into your head and help you remember your times tables.
I'm sure there are other songs too, but for Education Box you can find them here to either download or as a CD from Amazon.
Numberblocks TV Programme
For younger children you may find that Numberblocks is a great starting point.  The Numberblocks are a television programme designed to teach children simple addition, subtraction and multiplying using stories.  My 7 year old still finds it hilarious to watch every now and then, something to do with number 9 sneezing out a number 1 block to become 8!
You can find Numberblocks on iPlayer, there are now plenty of episodes available.
Baking and Cooking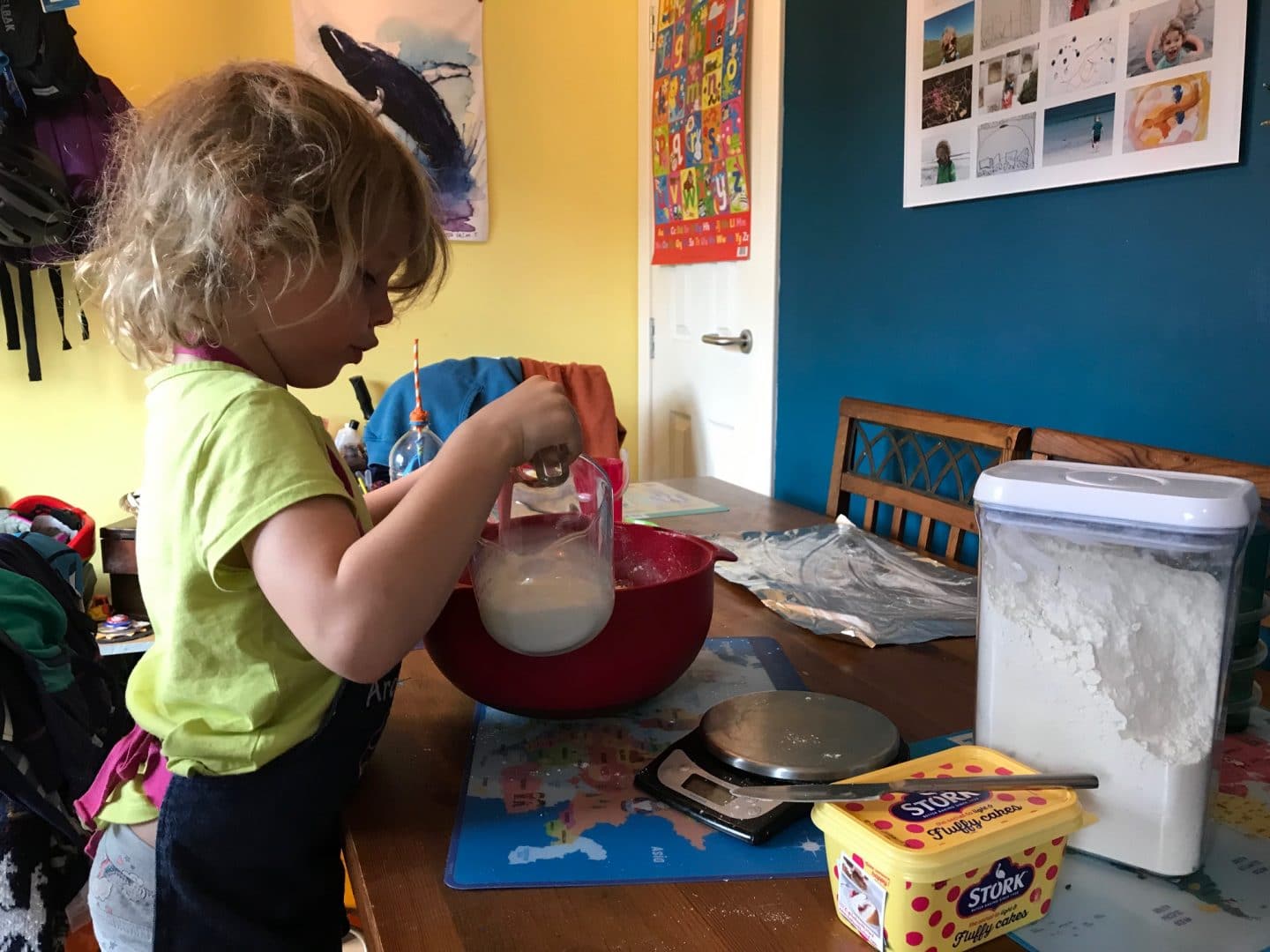 Baking and cooking food is a brilliant way to learn maths.  Children need to read what weight of each ingredient they need and measure it all out correctly.  Measuring is an important skill and so creating culinary masterpieces is easily a maths topic.  When kids get interested in baking they can also then use their math skills to double or halve quantities depending how much they want to make.
We spend a lot of time baking together and the eldest is particularly keen on making things himself now.
Measuring Tape Exploration
Another option for measuring is using a measuring tape.  Younger children may be happy with a ruler or sewing measuring tape.  But older children who are more careful can use the retractable measuring tape, which is a lot more fun!  Measuring different items with the tape is great for number recognition and addition as well as comparing and deciding which items is larger/longer.
Using a measuring tape can also lead onto other projects that need to be certain lengths.  Such as woodwork and creating bird houses or other wooden contraptions.
Wearing a Watch – Maths Home Education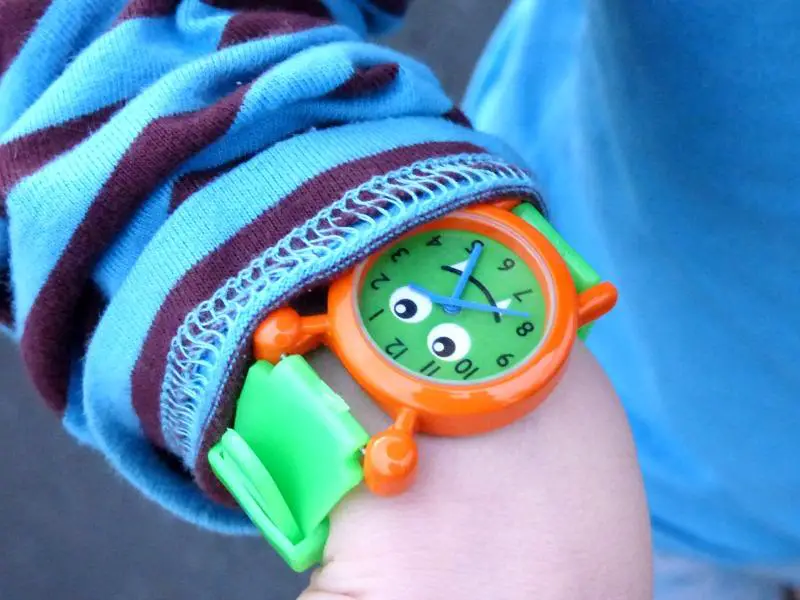 Simply wearing a watch can be a useful mathematical skill.  As the children get older they spend more time out with friends and need to know when to come back in from playing in friends gardens.  By wearing an analogue watch they can learn where the hands are and learn to tell the time. Telling the time only becomes important for children if they need to be somewhere.  So being able to tell the time means they can have more responsibility, which they crave.
Chatting About Maths
The final maths idea is simply talking about maths.  My eldest has enjoyed answering fun maths questions since he was little.  We once spent an hour walking and coming up with maths questions to answer.  For example I might ask 'if they were 20 huge trees growing in the forest and daddy cut down 15 trees, CRASH! How many would be left?' For context his dad works in forestry, so he normally cuts trees down!  He quite enjoys these types of questions and we take turns so he asks me silly questions, including things like gulls stealing ice cream or eating lots of cakes!
It's amazing how much you can also bring maths questions into everyday life.  Kid want to know how long it is until something important happens, so they count the days or work out how to tell the time.  There are plenty of ways to help your child learn simply by talking with them and helping them work things out.
Pin Maths For Home Education