Christmas is getting closer and it's officially ok to mention it!  I've already started buying presents for family and friends, I'm sure I'm not the only one who likes to be organised.
The kids get more than enough toys to play with from other people so I have been putting together a list of gifts that are educational but still fun.  Both mine love science related things, so here are 10 items that are perfect for science loving kids.
Beaker Creatures Liquid Reactor Super Lab
First on the list is one of Learning Resources brilliant products, Beaker Creatures Liquid Reactor Super Lab.  The idea of Beaker Creatures is that you get children interested in science experiments.  It comes with 2 reactor pods that your child will dissolve to extract and identify new creatures.
You only need to add water, although we added food colouring to ours to make a cool concoction of fizzy colours!  Push down the syringes to make the water enter the reactor tube and watch as the egg fizzes and dissolves in front of your eyes.
Once you extract the creature you can identify it with the handy cards that come along with it.  You can also conduct other experiments using the kit and various household products, including slime making!  We had great fun testing this out and will be ordering some more pods soon!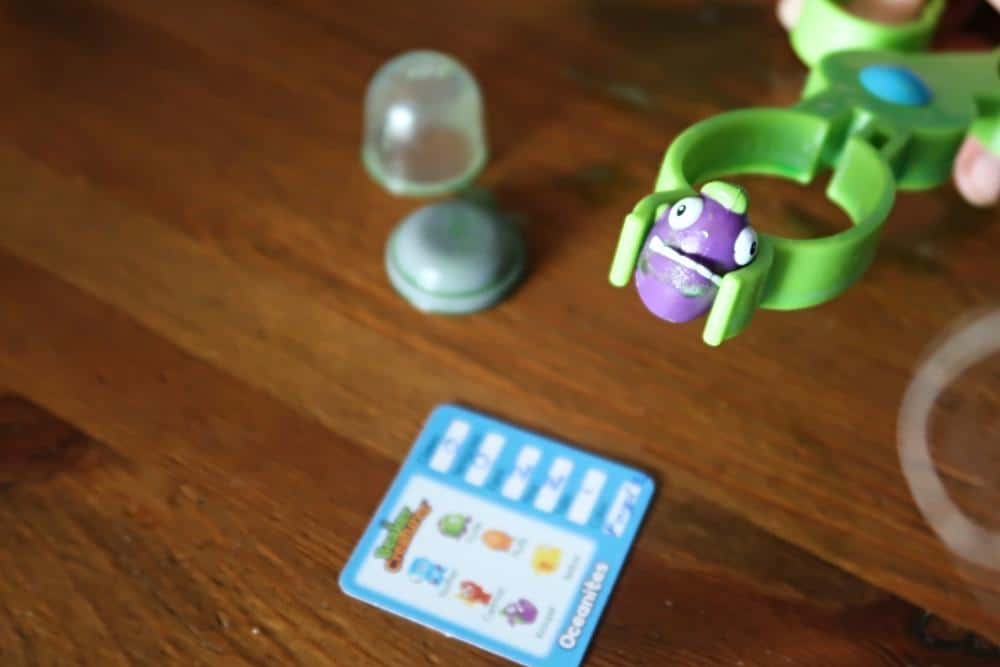 Anki Cozmo Robot
Cozmo is a smart little robot that can play games, talk, recognise faces and be controlled through a mobile device.  You can also use code to control him and take care of him a bit like a pet by feeding, playing and maintain him.
I recently did a little video review over on YouTube, which you can watch below.

Rosie Revere Engineer by Andrea Beaty
There are a series of books by Andrea Beaty, but Rosie Revere, Engineer has to be my favourite.  I love that the books are rhyming and features a girl in a job that is traditionally thought of as a man's job.
The book is a great one for budding engineers or for those children who have a tendency to quit rather than persevere.  A great moral to the story.
Snap Circuits
My eldest received a snap circuit set for his birthday, which he has loved playing with.  He enjoys creating circuits anyway, but this is a great mess free way.  The circuit pieces all click (or snap!) onto a board and the instructions are very clear on how to create the various parallel and series circuits.
Any child who loves making things 'work', then this is for them.  It does say for ages 8+, but take it as a guide, our son got it for his 7th birthday and can follow most instructions on his own.
Tech Will Save Us Electro Dough Kit
We received a Tech Will Save Us circuit kit earlier in the year and the boys have loved it. The original one they were given was a superhero set, but my eldest also has a general kit, which he has recently been using to create Halloween themed circuits.
You can use them with playdough that you make, although some bought playdough will work too, it just needs to be very salty!  He's been enjoying making a variety of different circuits with lights and buzzers!
Motorised Solar System
Both my children are interested in space and what the planets look like.  I blame their grandpa, who is obsessed with space himself!  A motorised solar system would be great to build together as a little project, identifying planets, observing how they move around the sun and the order they are placed in.
Microscope
Every little scientist loves a microscope!  Even better if you the microscope comes with it's own prepared slides and slides they can prepare themselves.
They can choose to peer at parts of plants, dead insects or whatever else takes their interest.  Brilliant present for curious minds.
Planetarium Constellation Projector
Watching the stars move across the sky is always a wondrous thing and the reason many of us visit planetariums around the country.  So what could be more fun for a mini star gazer than to bring the stars into their bedroom to spot constellations on the ceiling?
This Planetarium Constellation Projector looks like it would create some great constellation projections.  I can certainly see my two enjoying it.
Weather Station Kit
Why not take things outside and help the children get interested in the weather with a weather station kit?  You can investigate weather with experiments on wind, rain, storms, evaporation etc.
This could be a great gift to be used in winter and spring, with the numerous storms, rain and winds!
Live Butterfly Garden
Last year we helped to grow caterpillars into butterflies with the help of the live butterfly garden.  You send off for caterpillars when the days are getting warmer and feed them in the net container until they create a chrysalis and emerge as butterflies.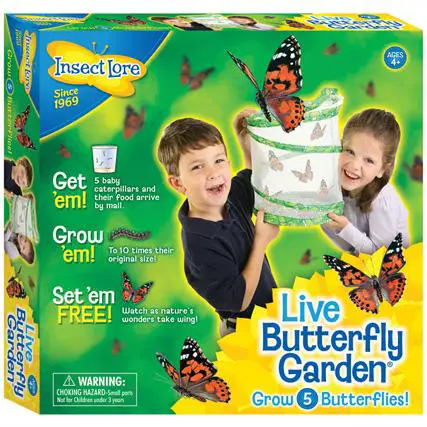 The butterflies are all native so you can release them into the wild once they have emerged.  A lovely idea for children to see the butterfly life cycle.
* This is a collaborative post.