We have been having great fun in the garden with our new mud volcano we were sent by Persil.  Mr A doesn't quite get the word right and calls it his 'cano, but we'll forgive him as he's only 2!
Both boys were excited to try out the volcano and see how it erupted, but instead of setting it up on the grass on it's own I thought it would be fun to create a dinosaur world small play.
The boys were clearly excited about this idea and raced around the garden whilst I dug soil from the un-planted area of the veg patch and dumped it onto the tuff spot.
Mr O placed the volcano in the middle and then we arranged the dinosaurs and a little vegetation around the volcano base, waiting for it to erupt.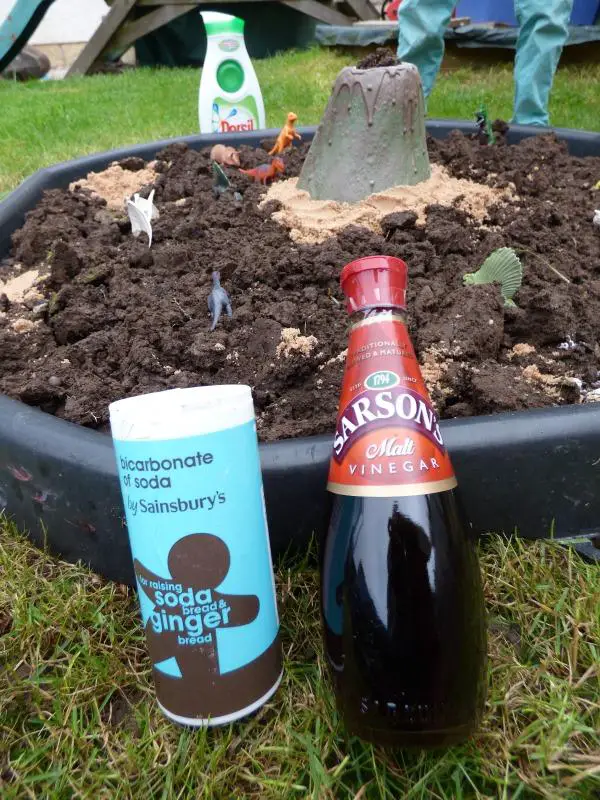 Next we mixed a little soil with Bicarbonate of Soda and placed into the well in the volcano, so we could finally get on with the fun part!  Adding the vinegar!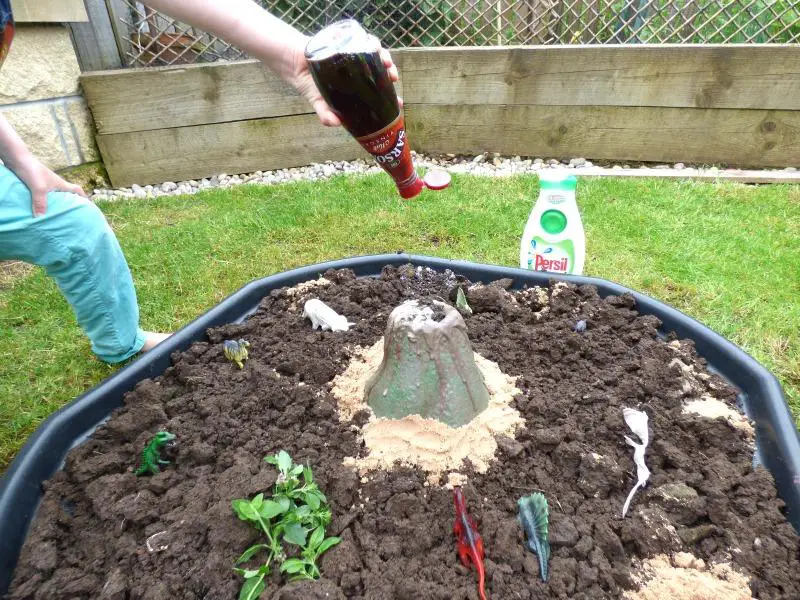 We added a small amount of vinegar to start with and watched the reaction between the bicarb and vinegar and then the boys decided to add the rest of the bircarb (i.e. the entire tub!) and shook the vinegar all over it until the entire volcano was foaming and oozing 'lava'.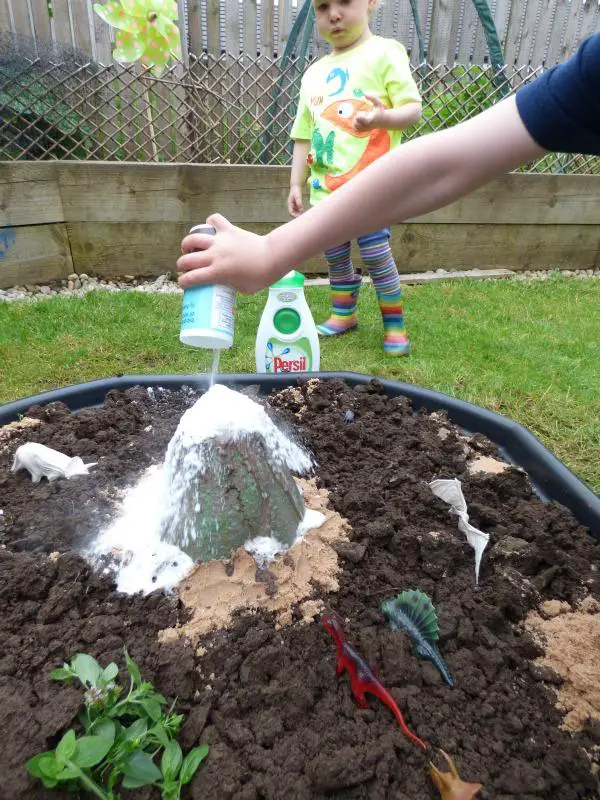 The boys had great fun and spent a good 40 minutes playing with the dinosaurs and the volcano, until each dinosaur was finally head down in the lava…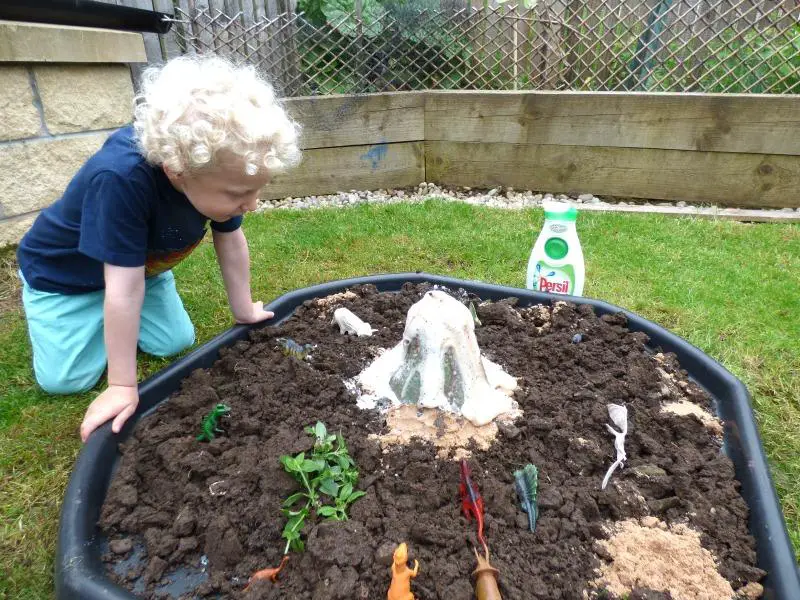 Of course they were coated in mud so there was an entire clothes change out in the sun and the muddy clothes thrown straight in the wash with some Persil, an easy clean up really!
If you're looking for more exciting children's activities check out Persil's Wild Explorer App.  You can search for activities by both age and the time you have, there are so many fantastic ideas there.
Do your children like small play worlds?
J x
* We were given the volcano for the purpose of this post, however all opinions are my own.