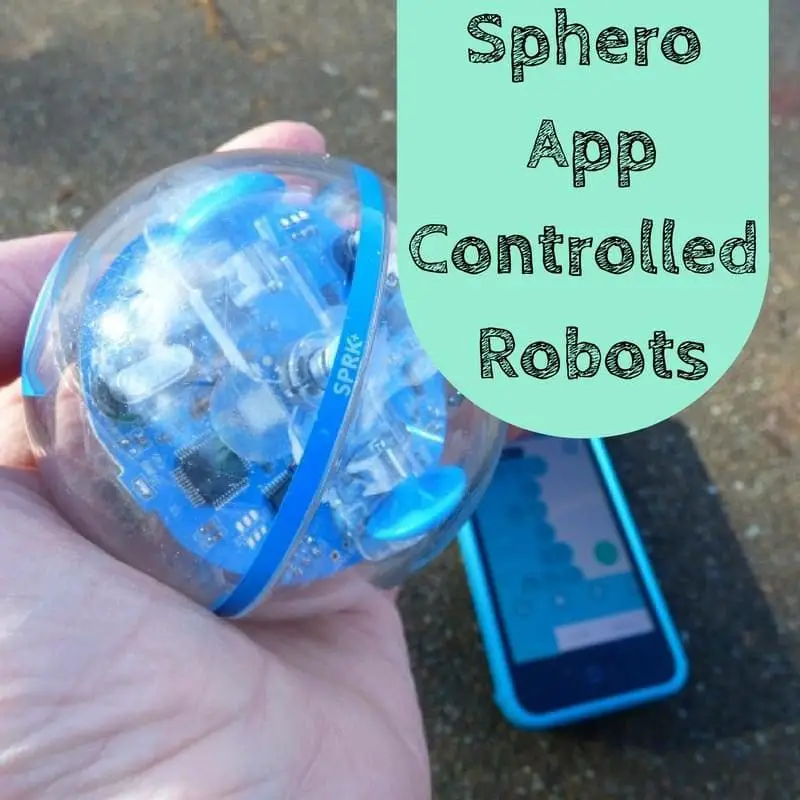 When I think about robots I still think of something like C-3PO, a walking talking humanoid figure.  But robots come in many shapes and forms, including crazy app controlled machines!
Ollie by Sphero
Ollie was both boys favourite initially as it can do some rather cool tricks.  You simply download the Ollie app, touch the device to Ollie and you are connected.  All you need to do is use your finger to swipe and swirl around the pad on the app to make Ollie speed around, jump, spin and dance crazily.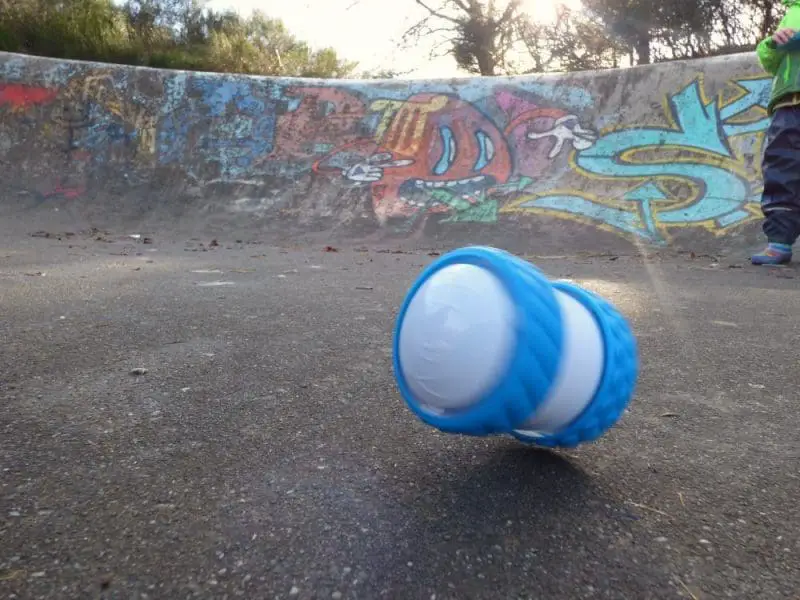 Ollie can be used indoors without tyres, but for better grip and when using outdoors simply add the tyres and speed off.  The level of speed that Ollie can get to is brilliant and although you can use him in the house or garden, we found the local skate park the perfect place to have a good play with the robot, obviously not when in use by skaters!
It takes some practice in getting use to how to drive and aim, but even my 5 year old can make Ollie work and do epic tricks.  You can check out some of Ollie's moves in the video below.
To charge Ollie up you need to plug him into a USB, the cable comes in the package.  The app works perfectly on my iPhone5, however our older Ipads aren't compatible.  So make sure your device is compatible before buying the robot.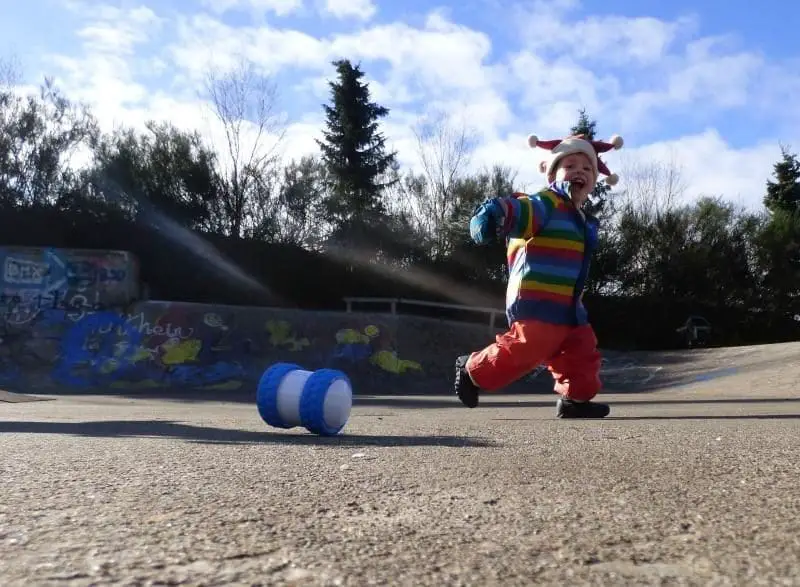 Sphero SPRK+
SPRK+ is a completely different kettle of fish to Ollie.  It's not an adrenaline robot, but a much more specific programming robot.  You can download various apps to work SPRK+ including the Lightning Lab, shown in the video below.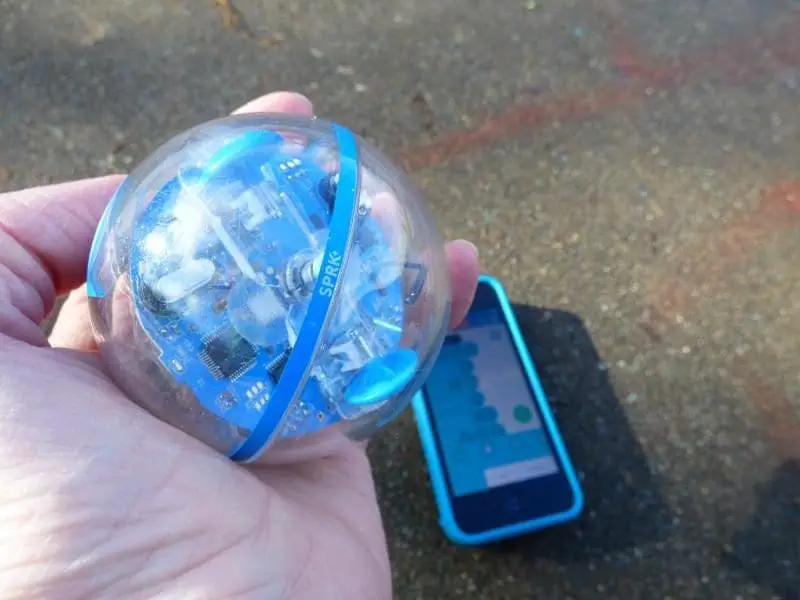 With the Lightning Lab you can programme SPRK+ by drawing a path with your finger and then watching it follow the route.  Although we did find it was a little slow when the path was too complicated.  The block method seemed to work best for us and our eldest loved telling SPRK+ exactly which direction to turn, the speed to move and for how far.  There are so many options that you can add to the programme.
Although SPRK+ isn't quite so fast it definitely is much more educational and will help children (and adults!) understand how to programme.  I am looking forward to using the robot more in our home education activities, it has so much potential in learning and fun.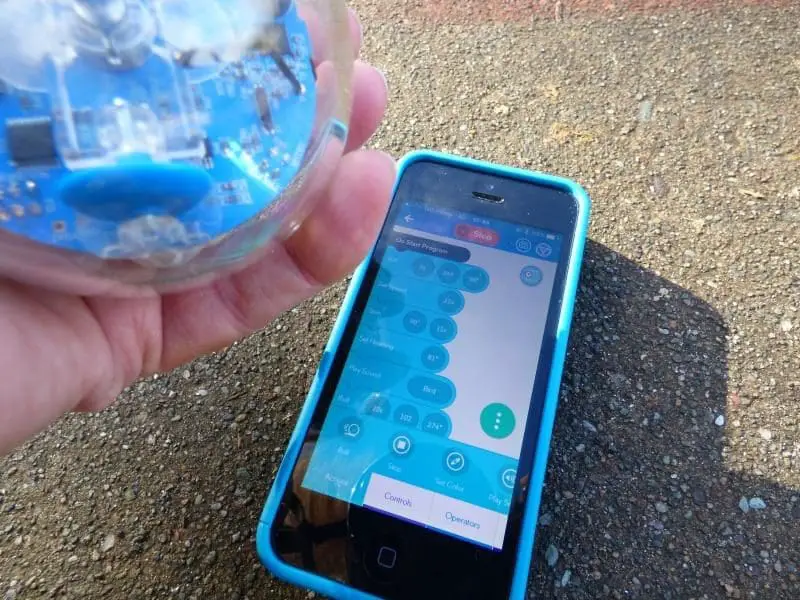 Inside the house we used SPRK+ as it is, but outside we fitted the thin skin to protect it from rocks and other sharp materials.  SPRK+ is also capable of going into the water and moving too.  This is something we haven't managed to try yet, but it's on our activity list.  I also love the idea of painting with SPRK+ and making a fairly abstract painting on the tuff spot!
You can also use SPRK+ in the Sphero app to play games, change colours and get 'rewards'.  It takes a little getting used, but once you have mastered aiming (turn the blue tail light to face you) it all starts to fall into place.  SPRK+ charges in it's own little pad with a USB connection.
Photos don't really do these guys justice, so have a look at our video to see how much fun they can be.
Pin For Later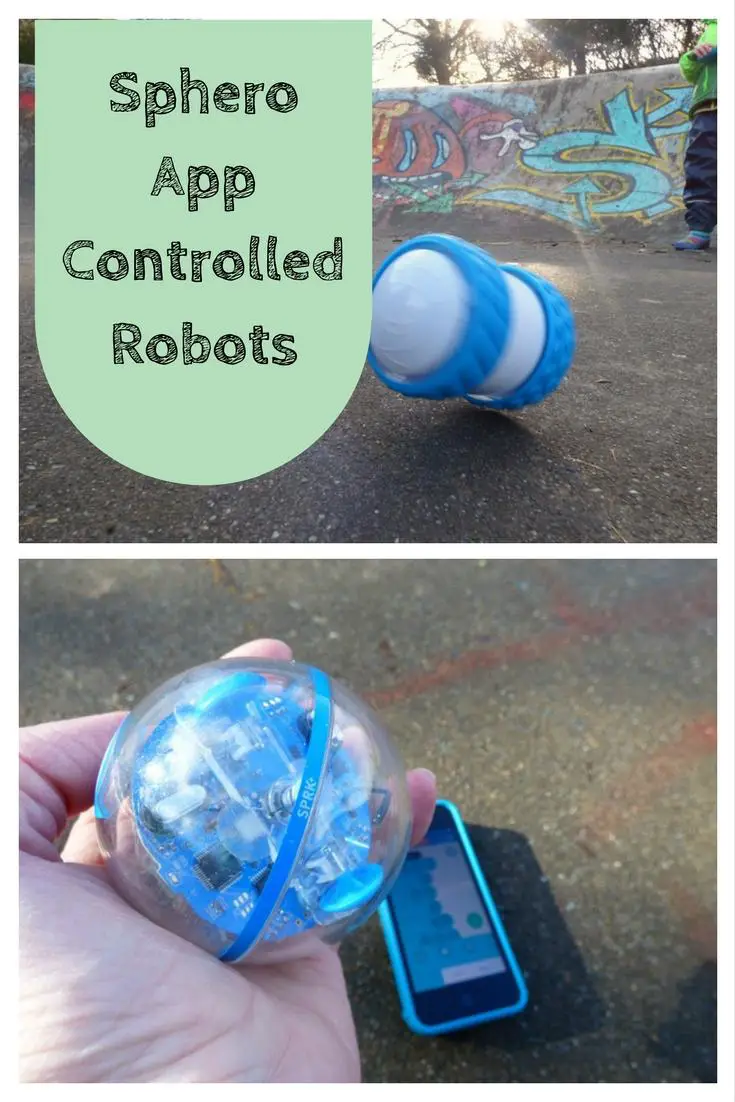 * We were sent these robots for the purpose of this post, however all opinions are my own.