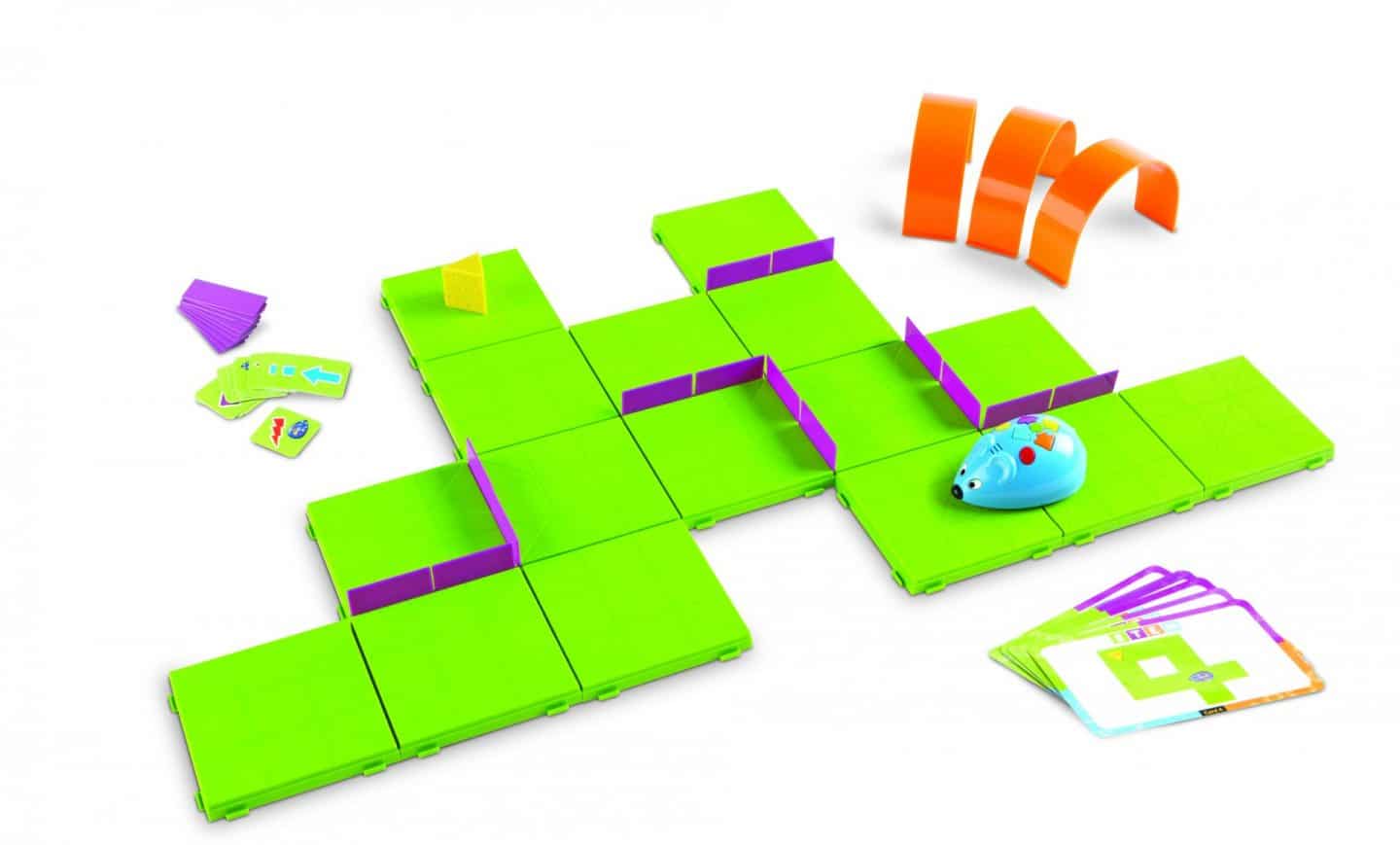 Last year at O's preschool he loved the little robotic toys that you could program to go in different directions.  These were great, but there was no real structure to using them.  Mr O was thrilled when Learning Resources sent him their new STEM Robot Mouse to review.  It is the same concept, but the mouse comes along with it's own jam packed activity kit.
In the activity kit there is a plastic base, tunnels, plastic dividing walls, maze sequence cards, coding cards and of course he robotic mouse and cheese.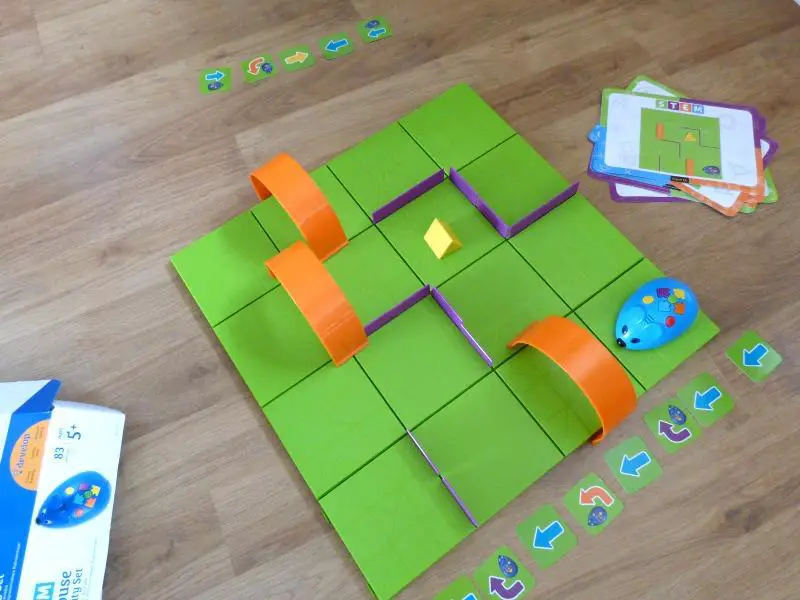 We have tried using both the sequence cards to plan routes across the base plate as well as Mr O making up his own path for the mouse to follow.  This can lead to a little frustration when he realises he's made the route a bit complicated, so it's best to stay close by until they have figured out exactly how to work it.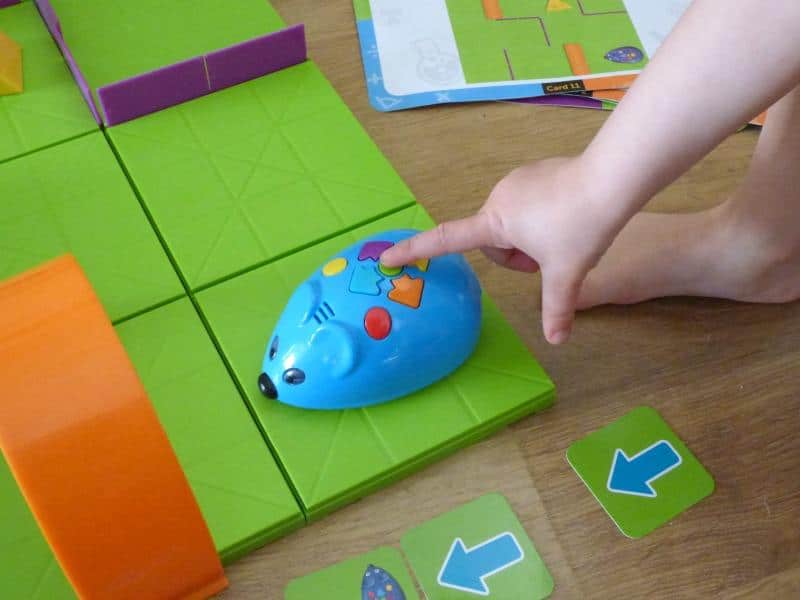 The mouse is easy to use, battery powered, with an on and off switch underneath, which can also switch from normal to hyper speed.  There are four direction buttons, forward, backward, turn left and turn right, one button to clear the sequence an one button for an 'action'.
One of the main things we had to remember was to always remember to press clear before you start a new sequence, otherwise the mouse starts at the beginning repeating the original steps again first.  I think I was worse at doing this than Mr O!
We tried both speeds, but admittedly couldn't really see much difference between normal and hyper speeds.  We made sure that we used new batteries, but no difference.  This didn't really affect our use of the mouse, although Mr O was a little disappointed that the mouse didn't race round the floor at light speed!!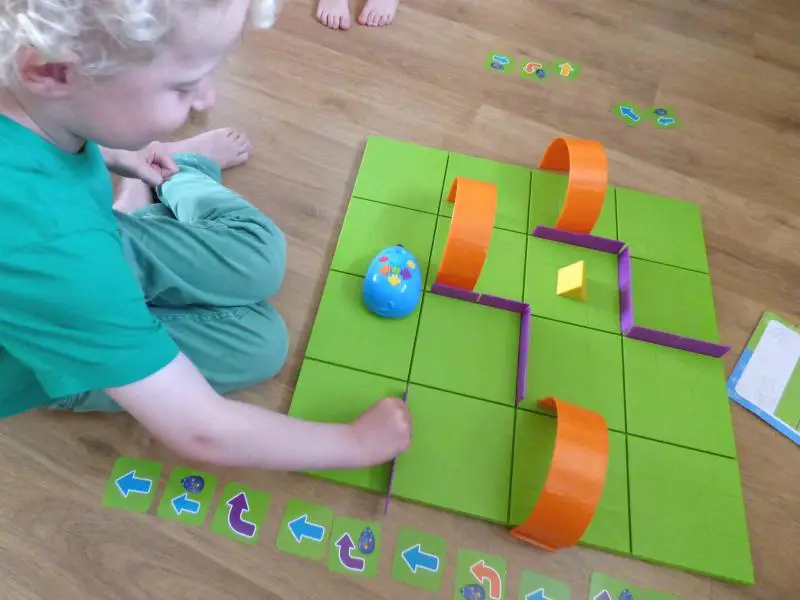 The base plates fit together easily and can be set up in a variety of shapes for the mouse to move along.  However, we prefer to keep it in a square and then place the purple walls around the base into the maze shapes.  Mr O then carefully programs the mouse, remembering to turn before moving forward and clearing before each sequence.  His favourite part is when the mouse finds the cheese and then it's eyes flash and it does a little excited squeak!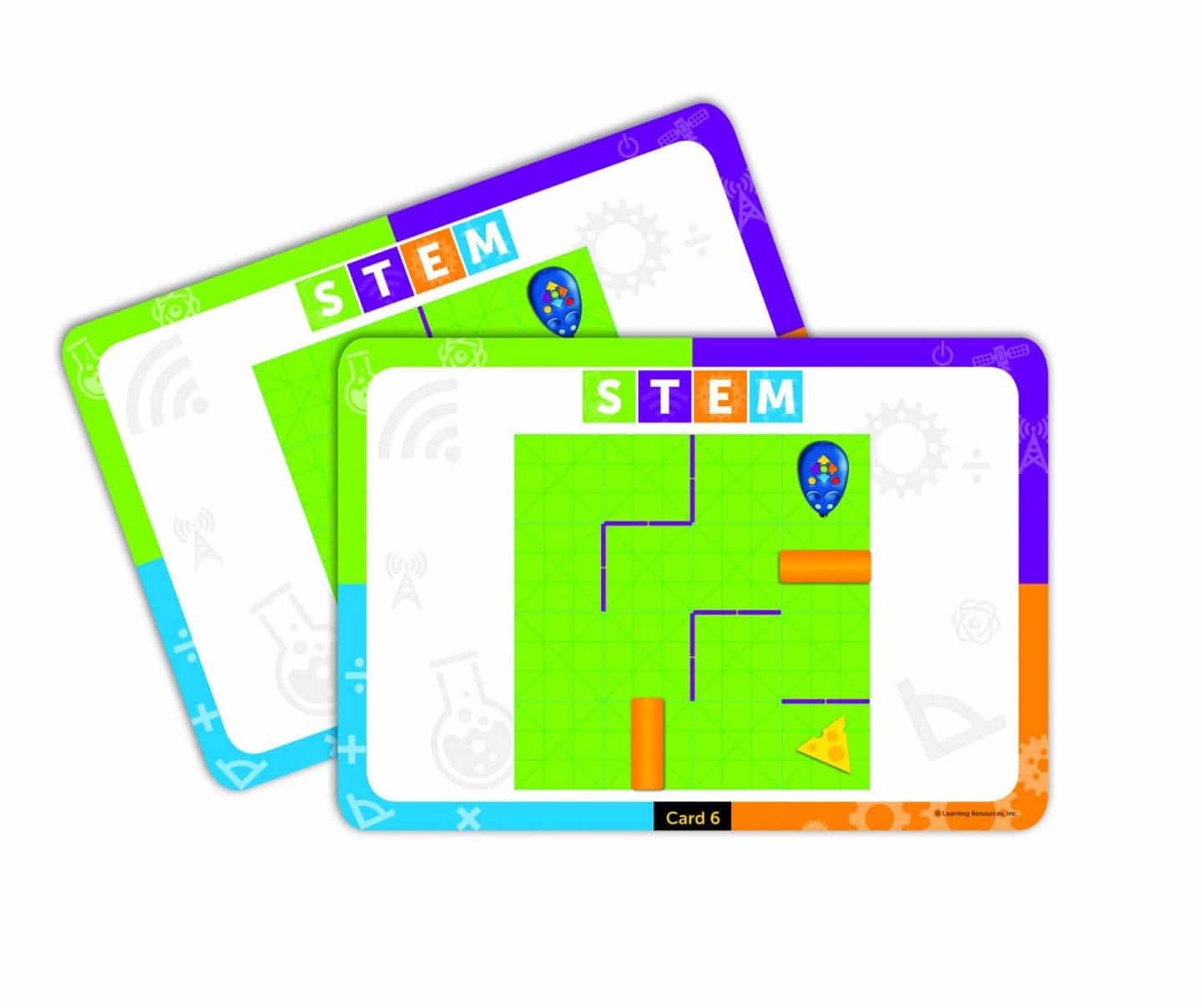 This is a great activity for children who enjoy science and technology and to get a basic understanding of programming from a very early age. I love how quickly Mr O has picked up how it works and how to sequence the movements.
I could definitely see this in use for learning at home either with parents guidance for younger children or older children making more complex pathways on their own.  We certainly love playing with it!
Have your children tried coding before?
J x
* We were sent the STEM Robot Mouse for the purpose of this post, however all opinions are my own.