In the car we always have requests for one podcast or another.  They are the perfect way to pass a long drive with the kids, giving them something to listen to and stopping the constant fighting or complaining!  Please tell me it's not just our kids who get upset at each other for looking out 'their' window?!
Anyway, if you download some of these podcasts below I can guarantee that your next road trip will be much more peaceful.
Wow In The World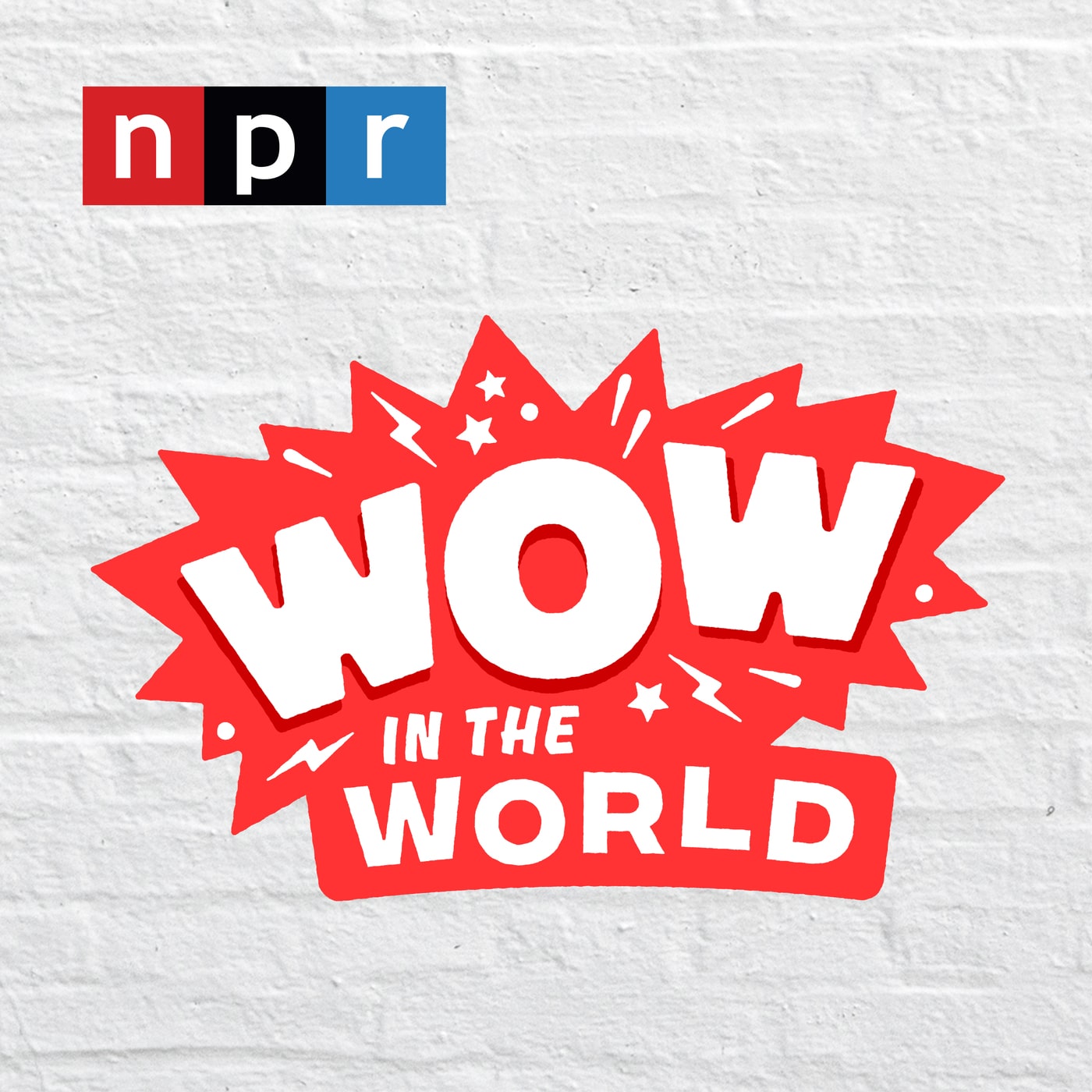 First up is an american podcast called Wow In The World, which, if you aren't used to American accents can be a little annoying to start with.  The slang can also be weird and the whiny voices may grate, but I promise you it's worth it as the kids will love the silliness and they are VERY educational.
Our kids have learnt a lot of facts through listening to Wow In The World and know a lot more than I did about science topics at there age, mostly from listening to WITW podcasts.  Some of the kids favourites in the series have included the evolution of eyebrows (from ancient human relatives), exploding ants protecting their colonies, how dinosaurs evolved from chickens, the cause of coral reef bleaching and how volcanic islands are formed.
There is a new show every Monday, but if you haven't listened to the rest of the series you will have plenty to keep you going for months!
Science Adventure Stories For Kids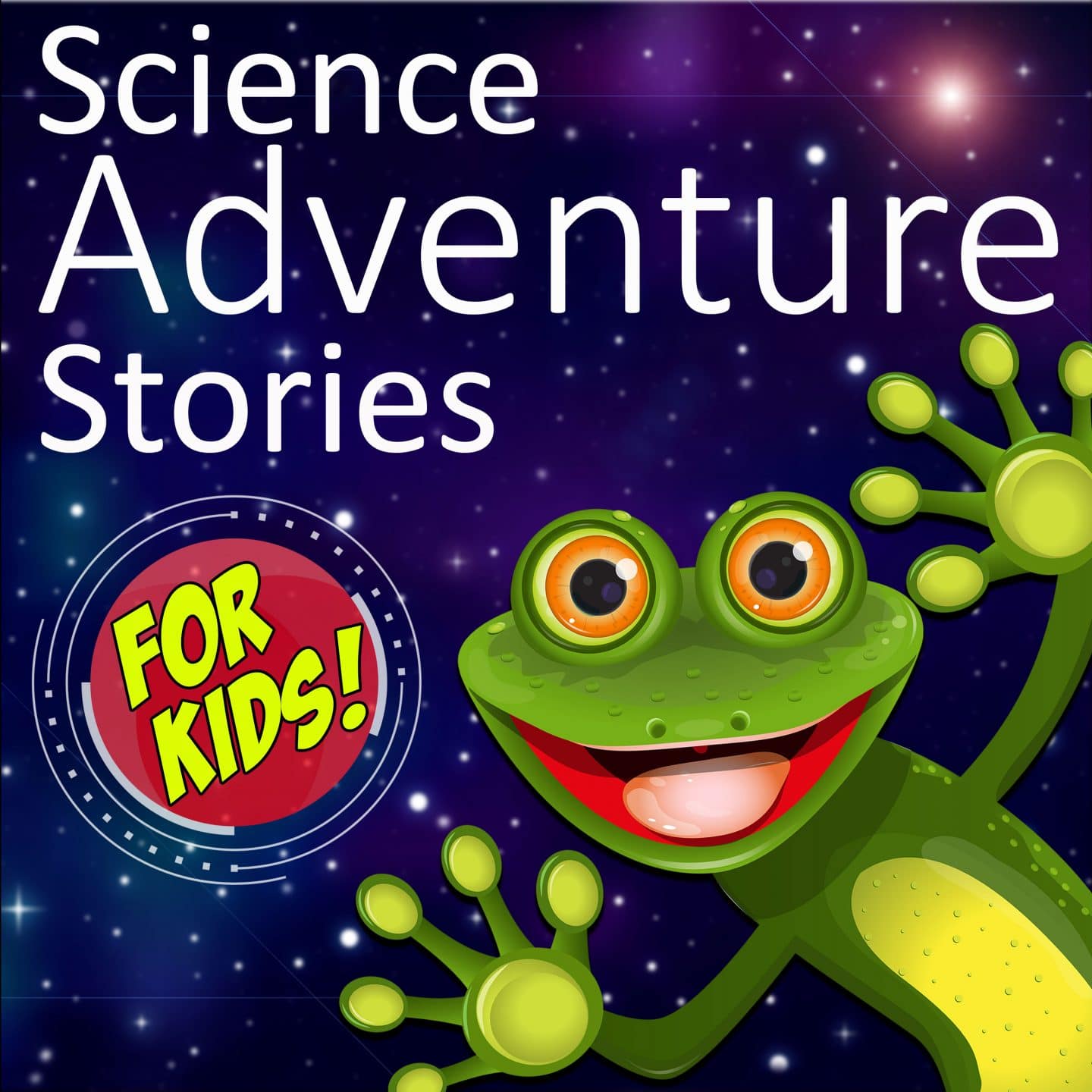 The kids know this podcast simply as 'Simon'.  Simon is an Australian green tree frog and has a great Australian accent!  The podcast isn't updated very often, with only 2-3 new episodes this year.  However, the kids love listening to Simon's jokes, whilst learning about facts about various animals and other topics.
Simon is a mindful frog and encourages you to close your eyes and imagine that you are with him in whichever environment that you travel to.  Although most of the episodes focus on different animals including elephants, giraffes, honey bees and ducks, Simon has also recorded a podcast about the atmosphere, which was a huge hit with the kids too.
As the podcasts aren't uploaded very often there aren't a huge amount available, but if your child loves learning unusual facts about wildlife they will especially love this podcast.  Beware of your children telling you the same jokes over and over again though!  Head over here to find the podcast link.
Purple Rocket Podcast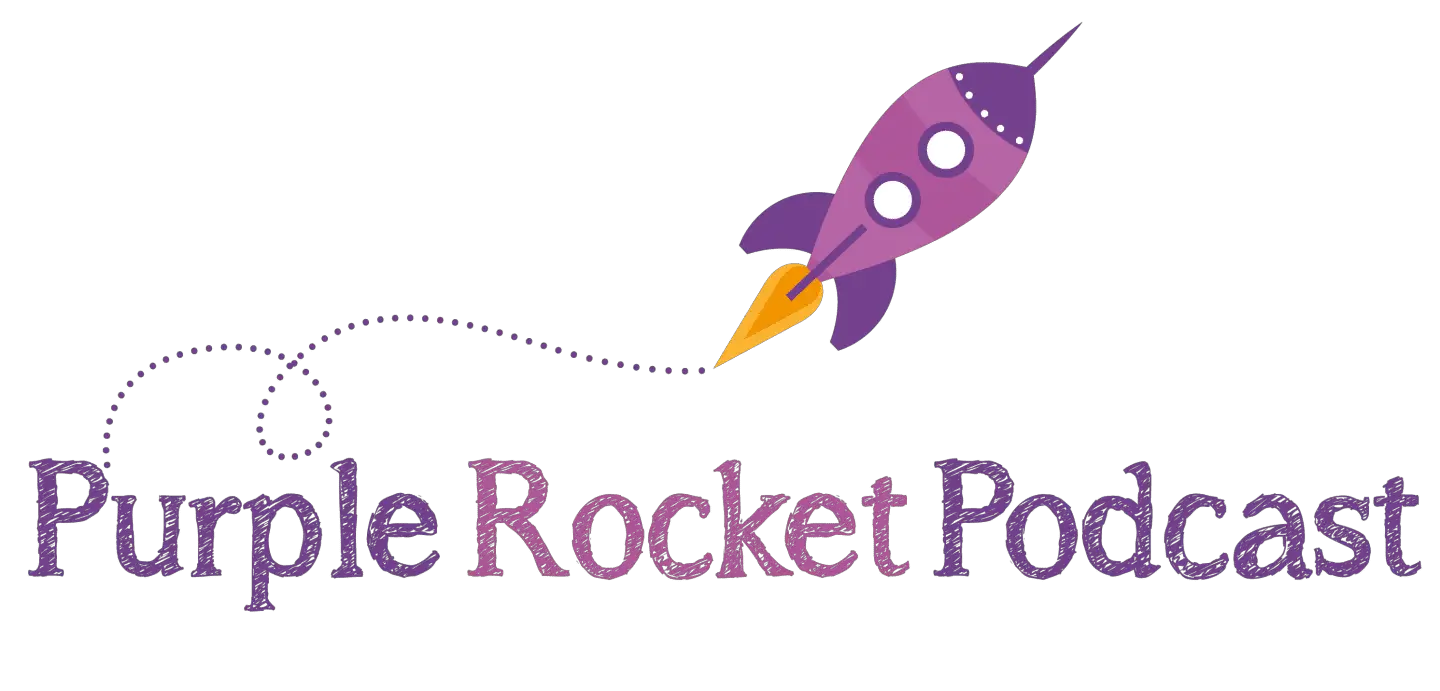 Another American podcast, but this time it's all about fantastical stories.  There are a variety of series that the children can choose from, some are continually updated with new episodes until they are complete.  The children's favourites have been Grandpa's Globe and Space Train.
The boys are enjoying the quirky Knights Of Spatula, which has more episodes to be added.  We began it whilst we were camping and love that the kids are meant to have their own spatula to interact with the story too!
The stories are all brilliant, with great storylines, voices and quirky.  I enjoyed the stories just as much as the kids, so definitely good for a road trip!  Head over to the Purple Rocket Podcast website to download.
Story Pirates
We haven't listened to Story Pirates as much as the other podcasts above, mainly as they're have been so many other podcast series that the kids have been listening to.  However, we were first introduced to Story Pirates through a joint podcast with Wow In The World and the kids loved the whimsical stories that Story Pirates act out.
The idea is that the Story Pirates crew take children's short stories and turn them into a whole show with absurd storylines and crazy characters.  It's a great combination which works, the kids love listening to the cool stories!
Storynory
The Storynory podcast is a British storytelling company that has been providing free stories since 2005, all read by professional actors.  There are a huge array of stories available, from classical fairytales to myths and legends, as well as educational stories and poems.
Have a scroll through the available podcasts and you will definitely find something that's of interest to the kids!
Head over to their website to find out more about Storynory.
Happy travels!  I hope these keep your kids entertained over the holidays!
Pin For Later