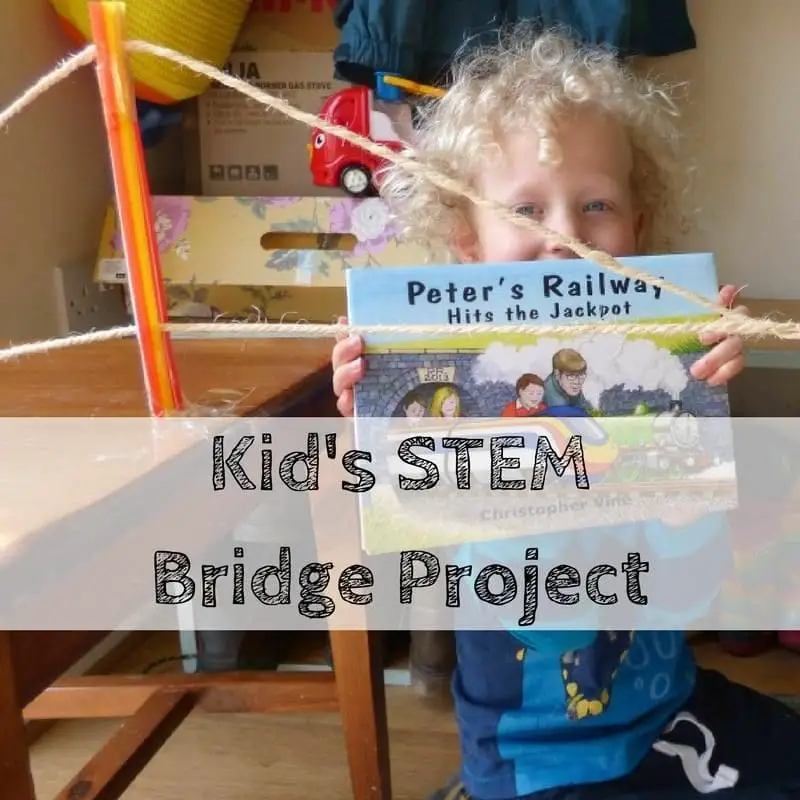 Trains have been a huge part of our lives since our eldest was a year old.  He loved Thomas the Tank Engine and would excitedly shout out 'Tooos!' whenever he saw a picture of Thomas.  This fairly quickly developed into a love of all trains, particularly steam trains.  We have been on so many different train journeys over the years, including; steam trains, diesel trains, funicular trains and miniature railways.  I still make a point of looking for a train journey whenever we are on holiday!
Peter's Railway
Whilst visiting a miniature railway near Perth we met Christopher Vine who had written several children's books all about a fictional character called Peter who built a miniature railway with his grandpa.  The Peter's Railway series caught my eldest's attention and we bought a couple of books aimed at younger children.  He loves reading about Peter and grandpa's stories.  The hardback books aimed at older children are a lot longer and have details of how railways and trains are built and work.  There are diagrams for train loving children to understand the engineering.  At 5 years old my son can tell you a lot about how trains work!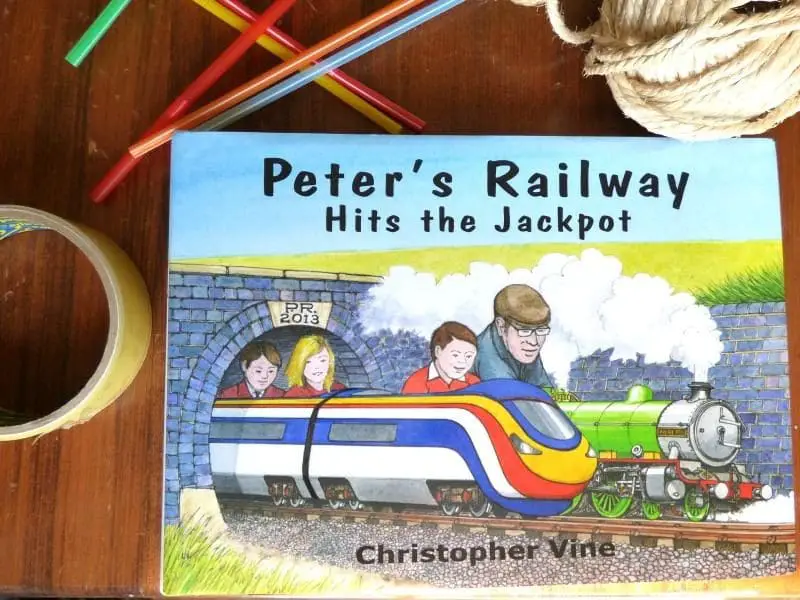 We recently received a new Peter's Railway book where Peter and his grandpa extend their railway so that they can take children from a nearby village to the local school nearby.  The railway extension includes both a tunnel and a bridge, so there is a lot of information in the book about how they actually build these.
STEM Bridge Engineering
There's nothing that our 5 year old loves more than getting hands-on with a project.  Especially a project that is derived from a favourite book and involves some inventing.
Chris Vine has created a great kids engineering resource to encourage children in the classroom to create a strong bridge of their own design.  It can also be used by parents as a STEM project in the home.  We decided to take this challenge and design our own bridge using just straws, tape and string!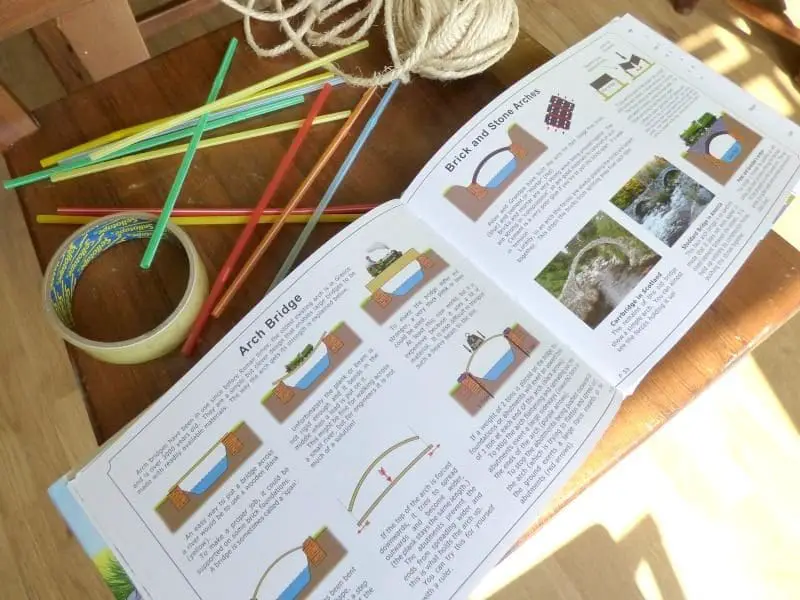 To begin we pushed two chairs to approximately a metre apart and my son started considering the best way to use the materials.  We have previously made a small suspension bridge using Lego, so he decided that would be the best option.
First he bound together the two bundles of straws using the sellotape.  Then he threaded through a length of string at the bottom of both sets of straws for the base of the bridge.  The second length of string was taped to the chairs, hooked over the top of the straw bundles and looped once around the bottom string.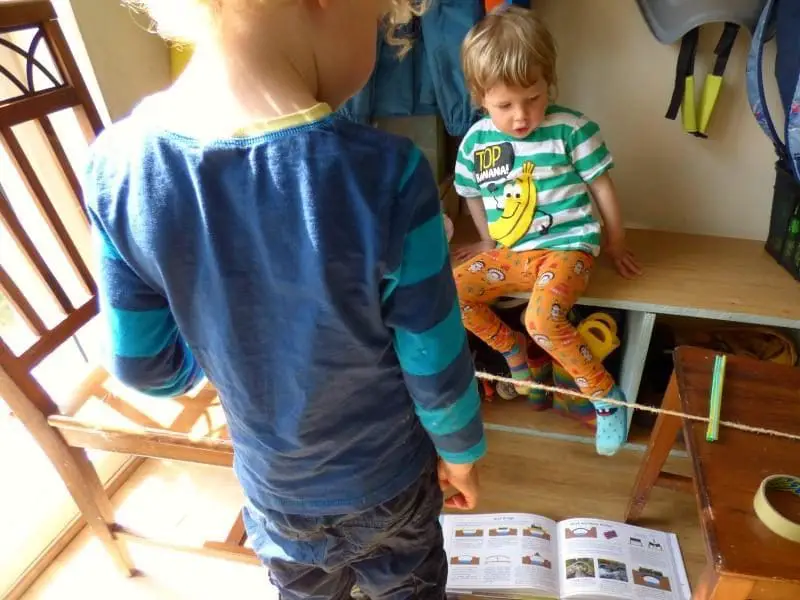 To compare this bridge we used the same two chairs and built a different type of bridge using the same materials.  For this bridge my eldest decided to join the straws together end to end in two rows and tape round them.  The arch was then taped down on the chairs.
It was definitely a lot weaker than the suspension bridge, but our eldest was still pleased.  Mainly because the bridge in the Peter's Railway is an arch bridge.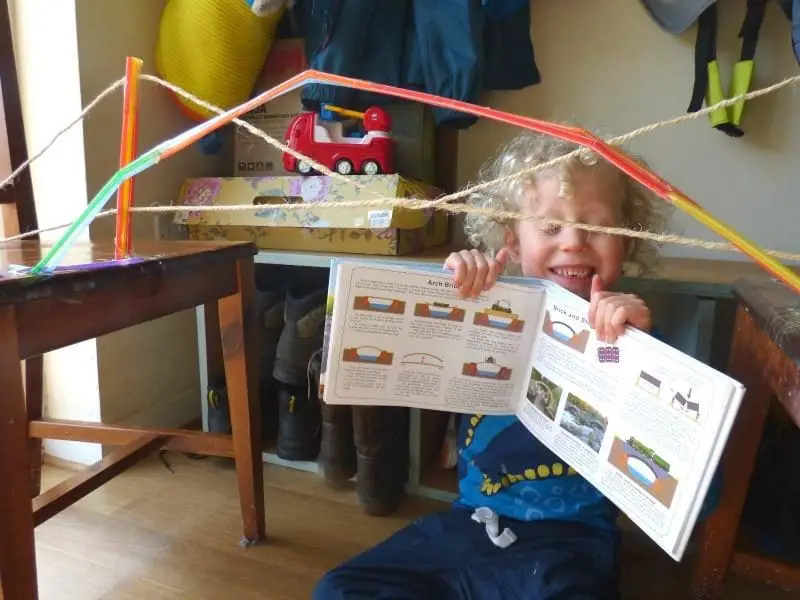 Which Bridge Won?
After building both bridges we tested them by hooking books onto the bridges.  However, one particular bridge managed to hold a lot more books before the string went below the level of the chair seat.
Any idea which bridge it was? Well, it was the suspension bridge!  Not that surprising when you realise how strong they are.  The arch bridge couldn't even hold one book as it was not the best construction.
Our verdict
We love the Peter's Railway book and our eldest asks to read it often.  As they are long we tend to read it in chapters, but he adores knowing all about the building of the railway.  So getting to build his own bridges definitely went down well with him.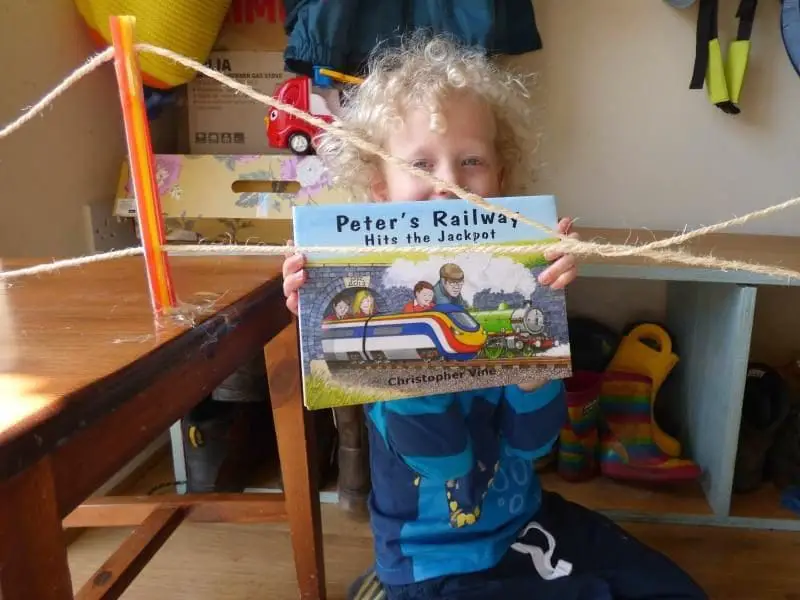 I highly recommend these books to any child who loves trains, particularly for those of primary school ages.  You can find out more and buy your own copies here.  You can also get a 10% discount with the code MM17.
Pin For Later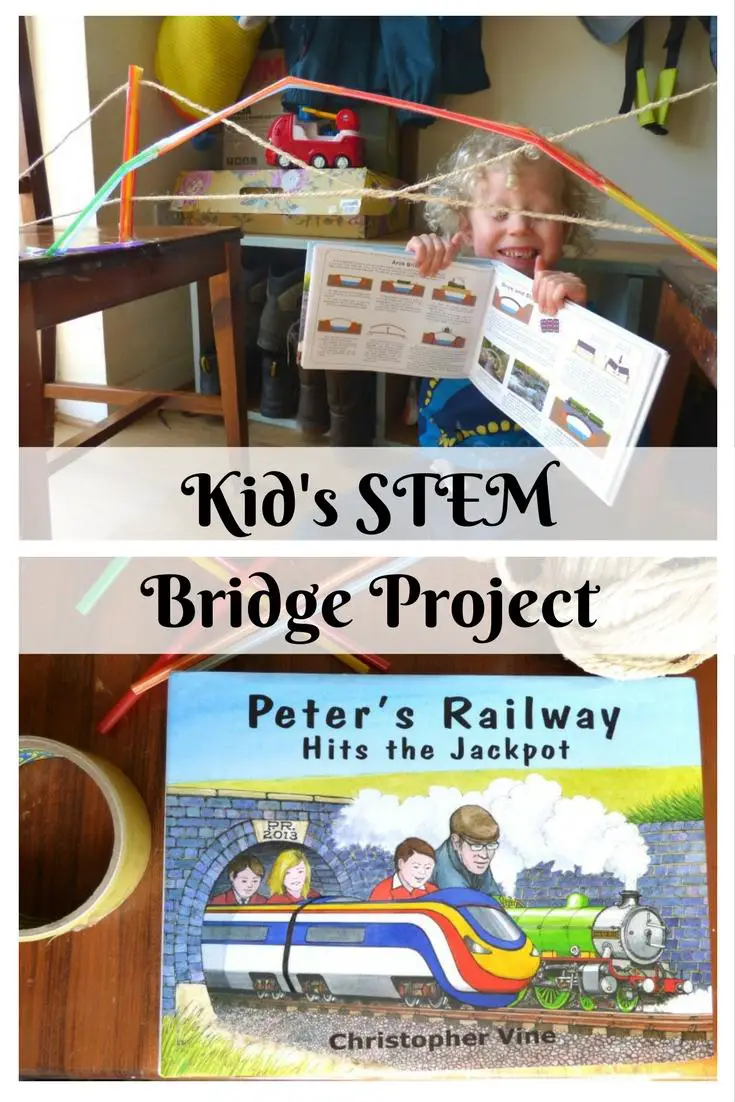 * This is a collaborative post.