Home Education
Another new year and another birthday for our youngest in January.  My 'baby' is now 6 years old!  How did he get so big?!  Although his birthday has no relation to home education I had to include a pic of my birthday boy and the lion cake he asked me to make for him.  Lions are is favourite animal, so he was rather pleased with this!
The month started off fairly quietly, meeting up with friends for some pancakes outdoors on a fire.  But the rest of the month flew by with various birthday parties and travels!
Science
We spent less time this month on science activities, definitely less STEM science than normal, but probably more discussions.  We had our usual documentaries to watch on wildlife, which the kids enjoy.  But they have also been questioning how different things work, our youngest is still especially interested in bodies and discussing reproduction.
We did manage to fit in a few meet ups with our science group, including a great session about how sound travels and the use of amplifiers.  The children made paper cup and string 'telephones', but we also attached a spoon to string and held it to our ears as we banged the spoon off a rock to hear the different sound when the sound travelled up the string to our ears.  The children chose to add a cup as an amplifier as part of this, which made the sound more impressive, from a clang sound to a gong!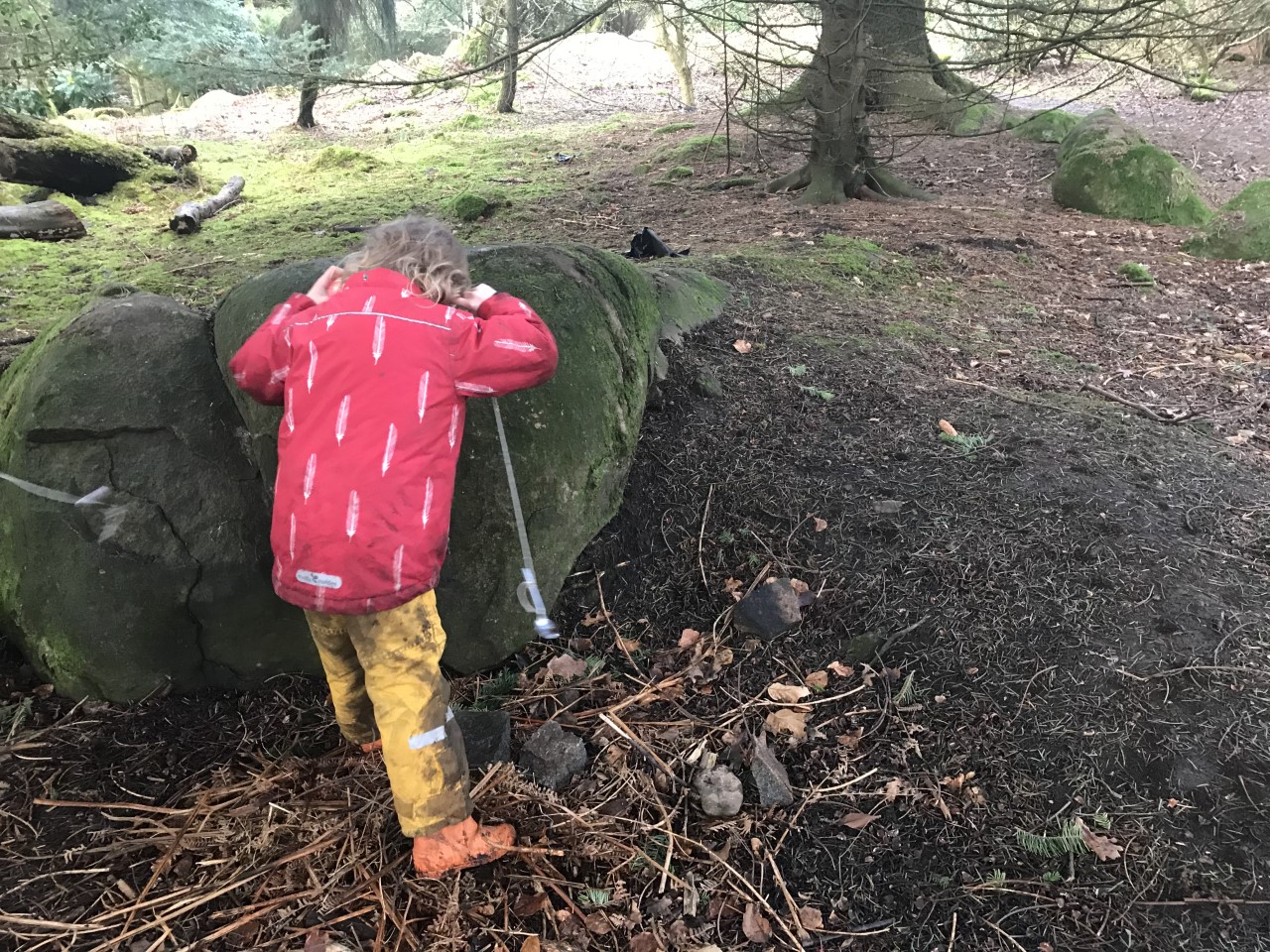 The kids are also very much interested in chemistry and their favourite reaction is bicarbonate of soda and vinegar in homemade volcanoes!  We previously created playdough volcanoes in the woods, but this time they chose to spend several days making a papermache volcano, before making it explode with 'lava'.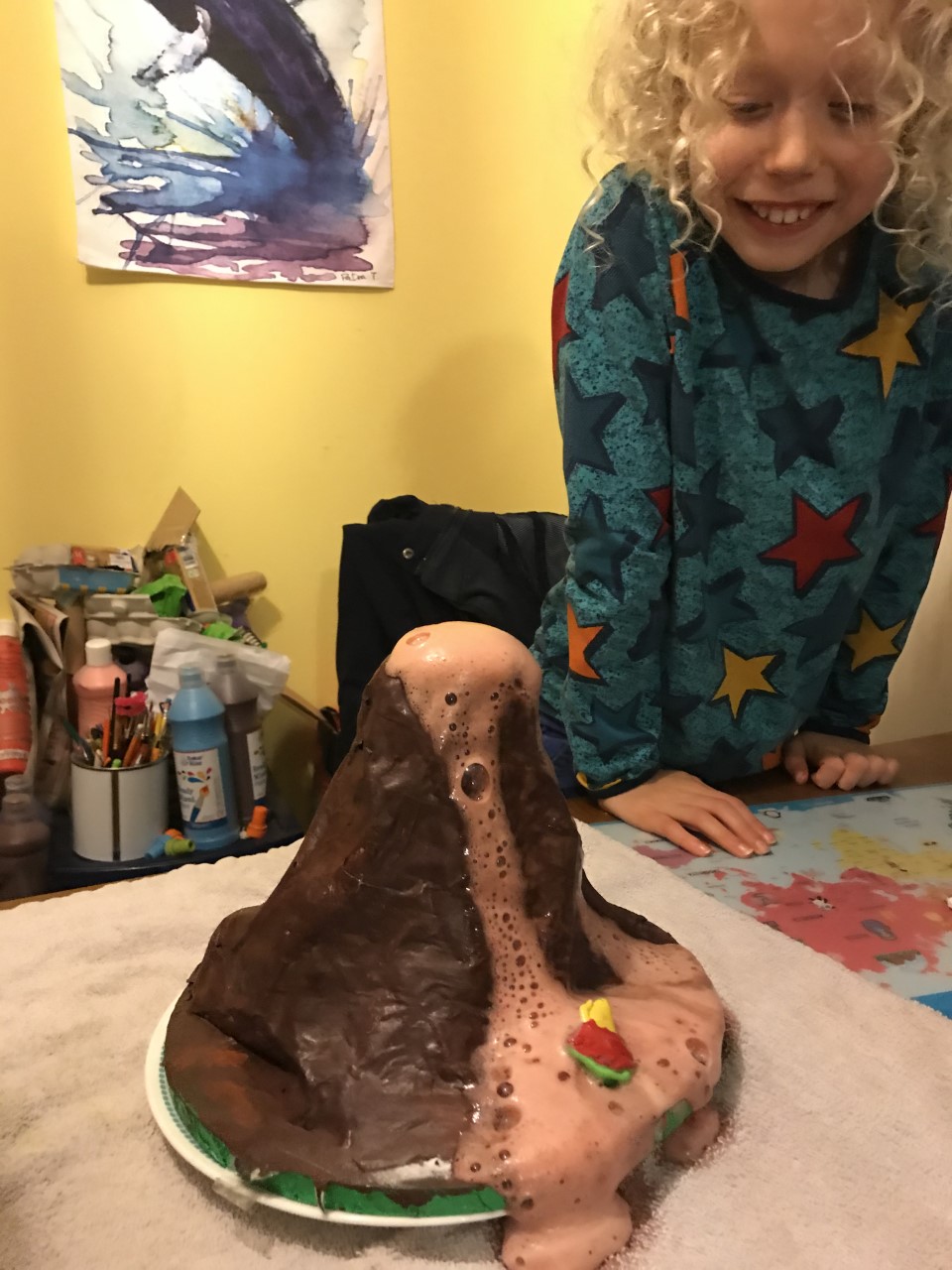 A week of January was spent in the Savoie region of France where we enjoyed skiing.  However we also went on various trips around the area, including to a fascinating cheese factory where the children learned how the giant round cheese's are made.  We could see part of the factory when walking around the exhibition section, which made it a bit more interesting for the children too.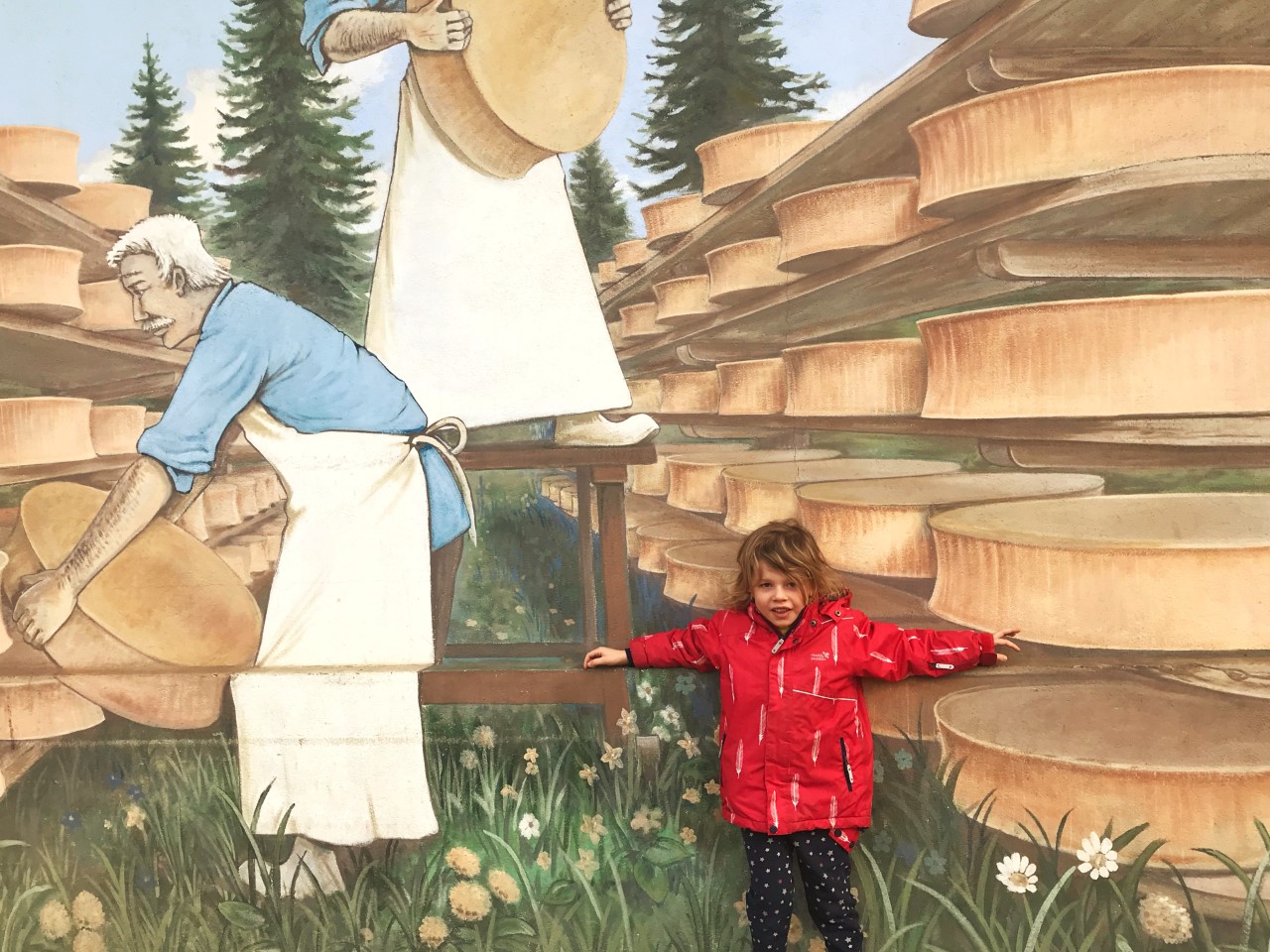 Our 8 year old particularly enjoyed a visit to a dairy farm in France, where he milked a cow and we learnt how they looked after the cows and produced milk to make the local cheese.  After we returned home he spent a lot of time creating his own farm with the same roof mounted crane used to lift hay from the storage area to the cowshed.  I love that he considers how to make different buildings we see into Lego models!  Although I personally was not a huge fan of the farm as the dried hay set my hayfever off!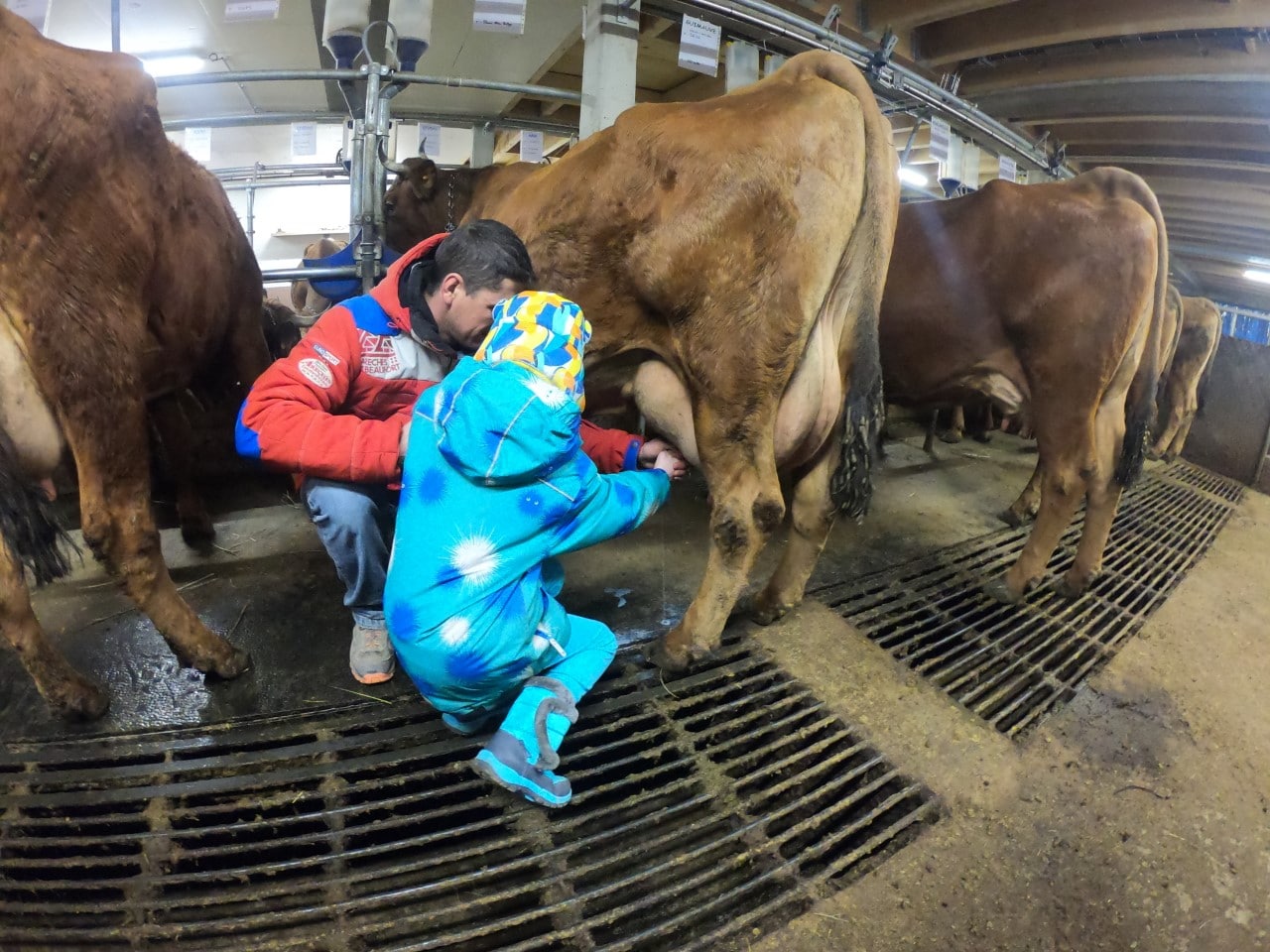 Unstructured Play
Despite the rather awful weather that we've been having we still managed to get out into the woods during January.  We didn't stay out for as long as normal this month, mainly because the children were always getting soaked through!  They still had a great time rolling around in mud and climbing trees though!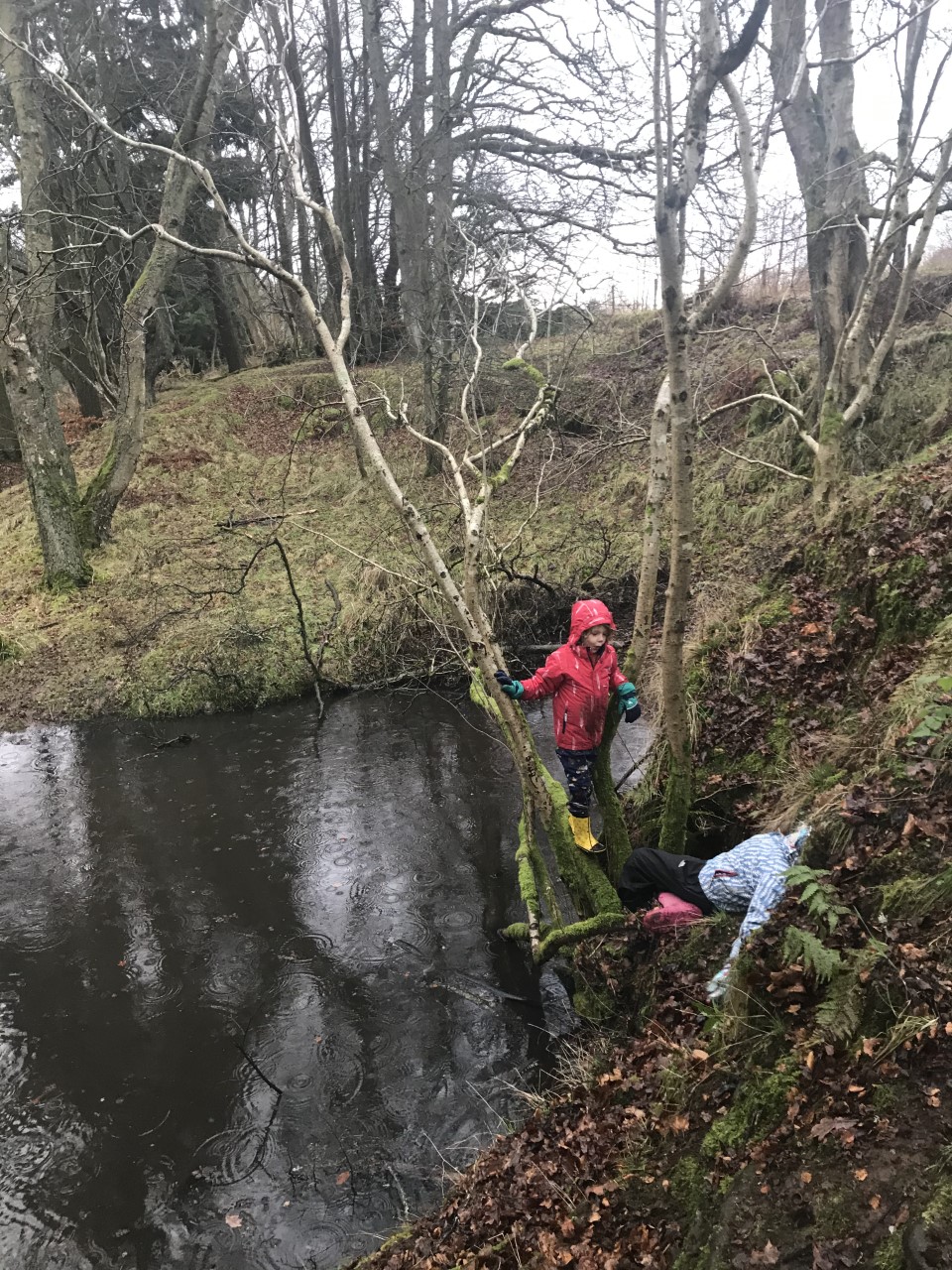 At the beginning of the month we did manage to have a couple of sunny days with ice on the ground.  Perfect for some unstructured play with their ice 'sculptures'.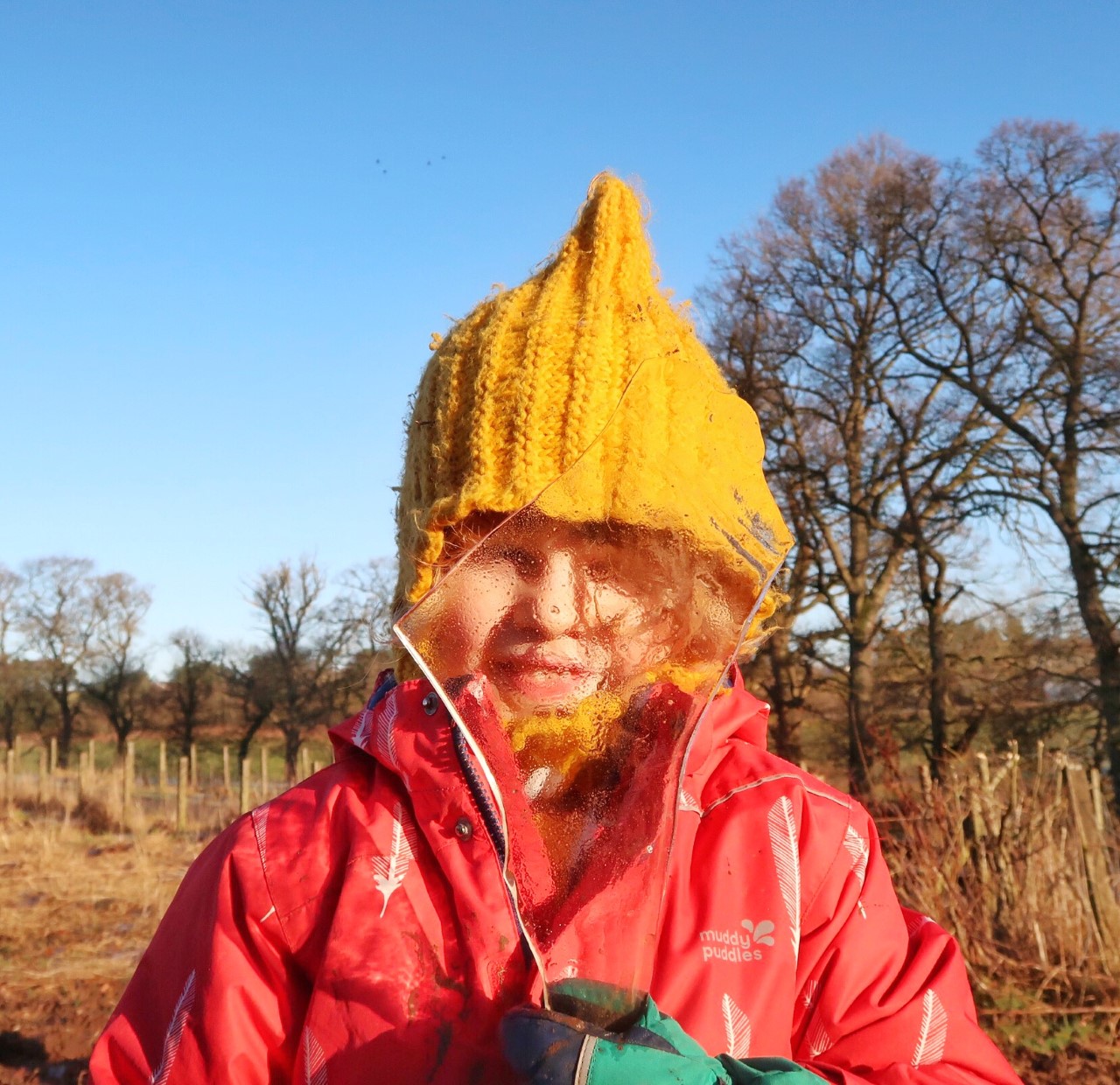 Reading and Writing
Our newly turned 6 year old is still working on his letters, but is taking more interest in them.  Although he may not always recognise them written down, he does seem to be quite good at knowing which words begin with each letter, for example in Eye Spy games.  He has also begun to sound out some words like c-a-t, hopefully his knowledge of written letters will improve soon to catch up with his understanding of simple spellings.
The 8 year old seems to have turned a corner with his reading.  I think things have perhaps just 'clicked' for him or maybe it's an increase in confidence. Either way he's begun reading some of the Oxford Reading Tree books, including the Magic Key books which are a bit more interesting for children!  He's progressed quite quickly from very simple books at the beginning of the month to books that are around 3 reading levels higher.  I'm hopeful that he continues to improve quickly and get to a stage that he can read much more fluently in the next few months.  Whilst we were away he has also begun pointing out various words that he thinks are amusing, so it's good to see he's attempting to read other words outwith the reading books we have at home.
Mathematics
Most of the children's maths skills are currently being encouraged via board games.  Kingdominoes was by far their favourite throughout January, with Labyrinth and Ticket To Ride following closely behind.  They are great for logic and basic math and tactical skills.
We were also sent some games from Orchard Toys that they have been using to practice their times tables, mostly the 2, 5 and 10 times tables to start with, but using the others a little too.  I also decided to download Times Table Rockstars to play on the Bluetooth speaker and the kids quite enjoy listening to it, learning the tables whether they realise it or not!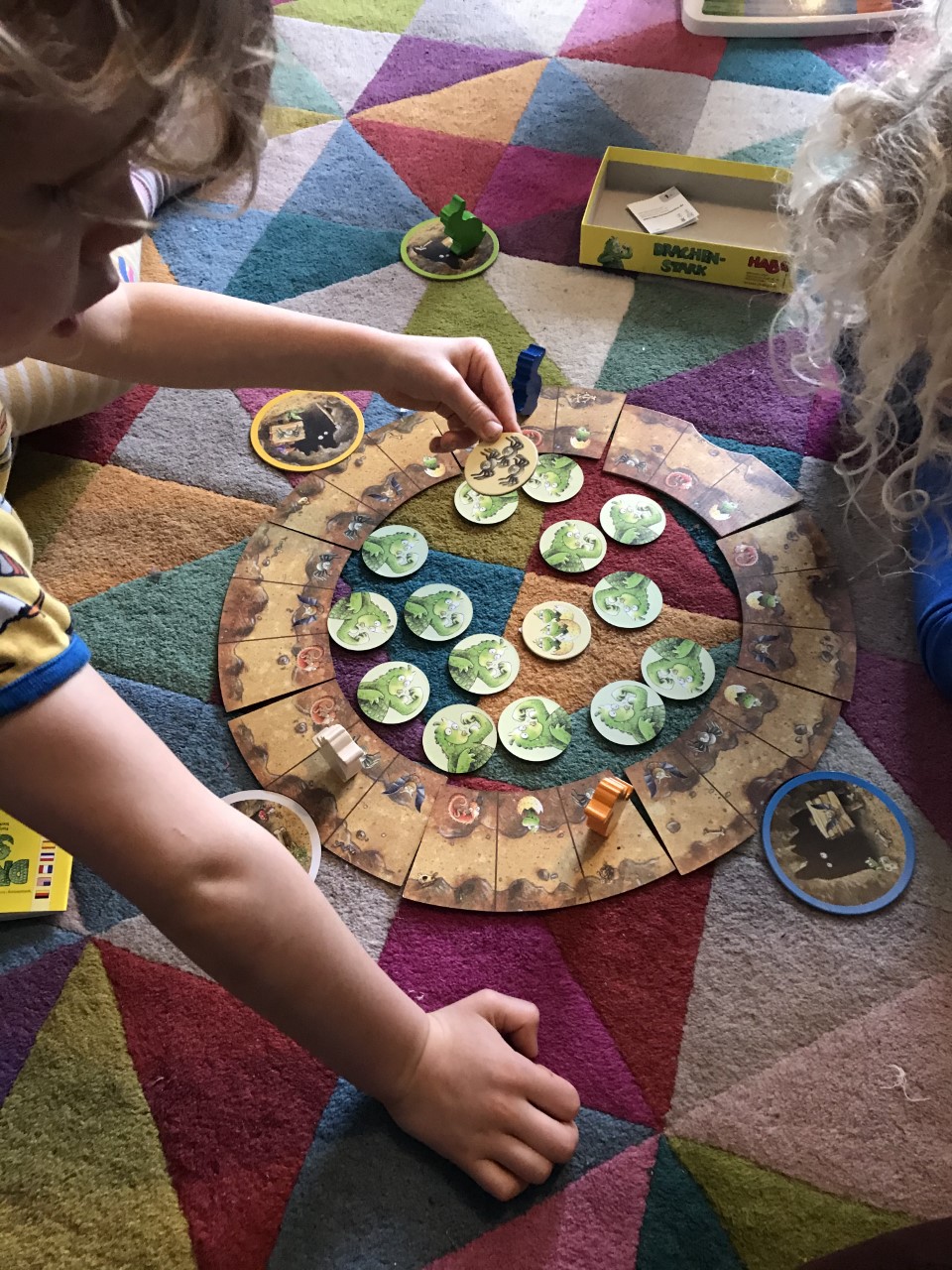 Exercise
The children are always moving, so I'm never worried about exercise!  We got out cycling and playing with friends in the wood, which mostly involves running and climbing things.
They had various sports classes to attend, including multisports, swimming lessons, gymnastics and horse riding.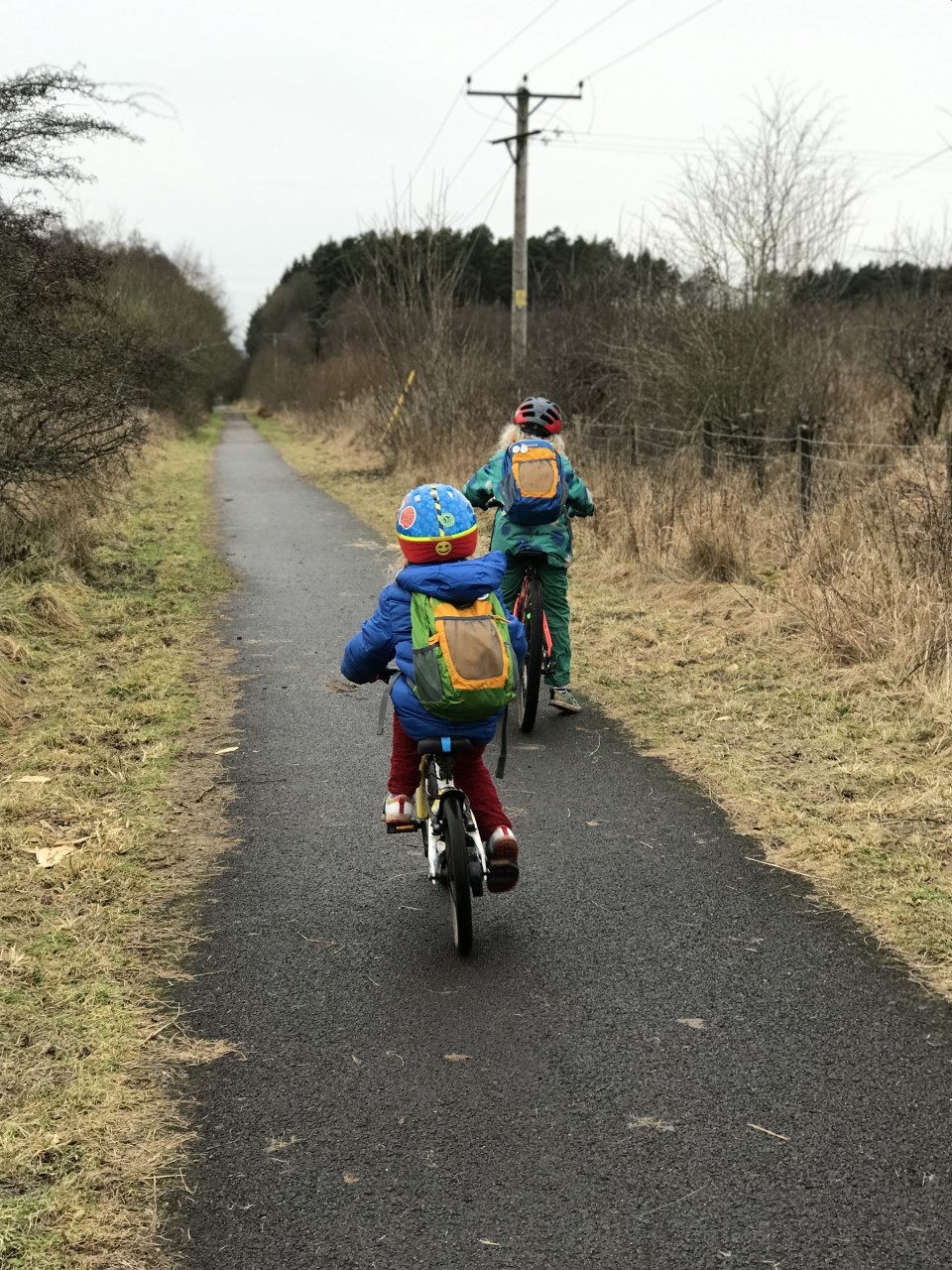 We also spent every day of our week long holiday in France skiing, so that kept us pretty fit.  We even got used to walking in ski boots, it was a lot less painful at the end of the trip!!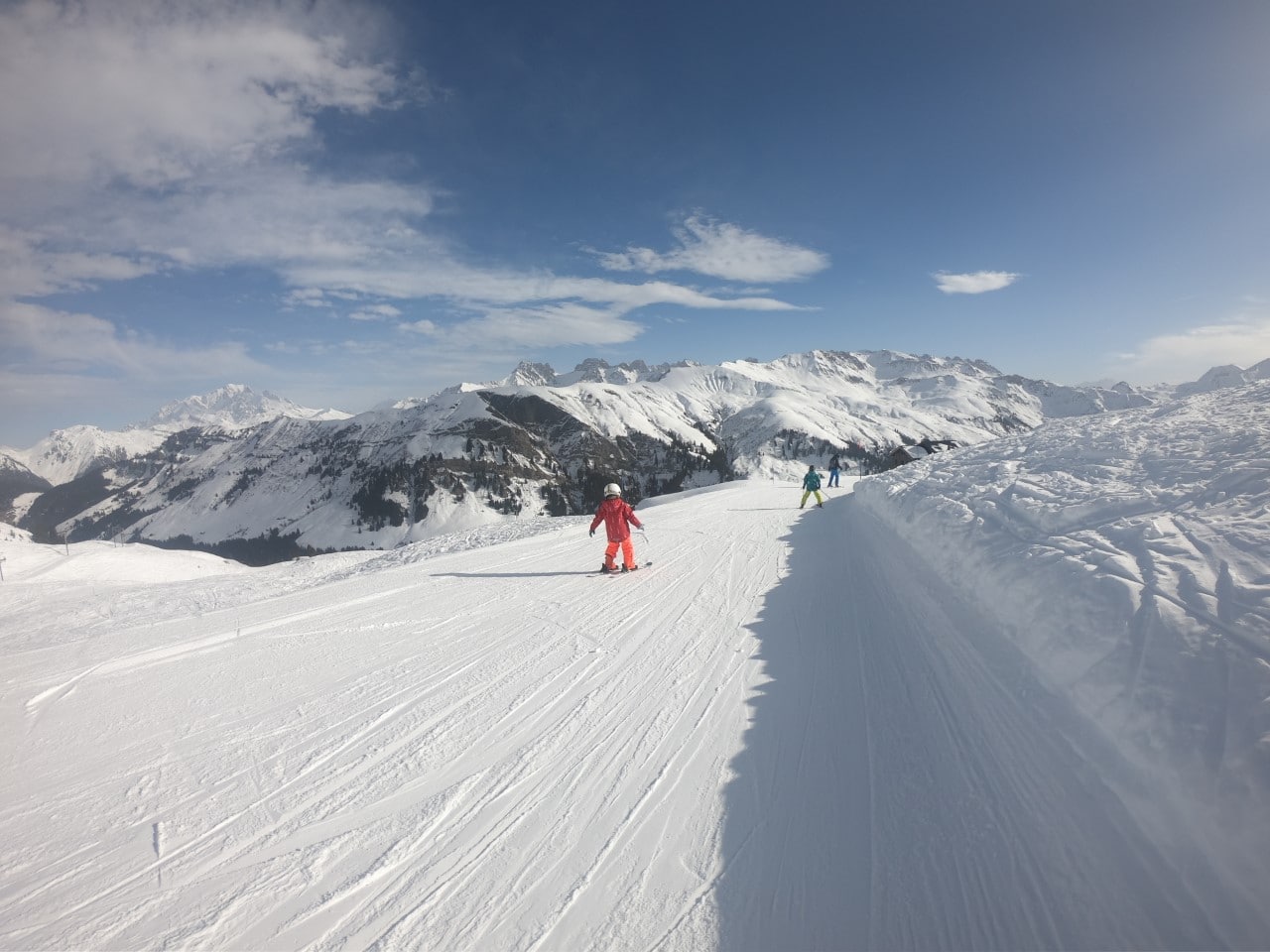 Geography
With various trips planned for the year we've been looking at plenty of maps and the globe to see where we will be going.  They enjoy using their interactive globe to listen to music from different countries and learn facts.  Plus we've been pointing out the locations of Sri Lanka, Peru and European countries we will be visiting.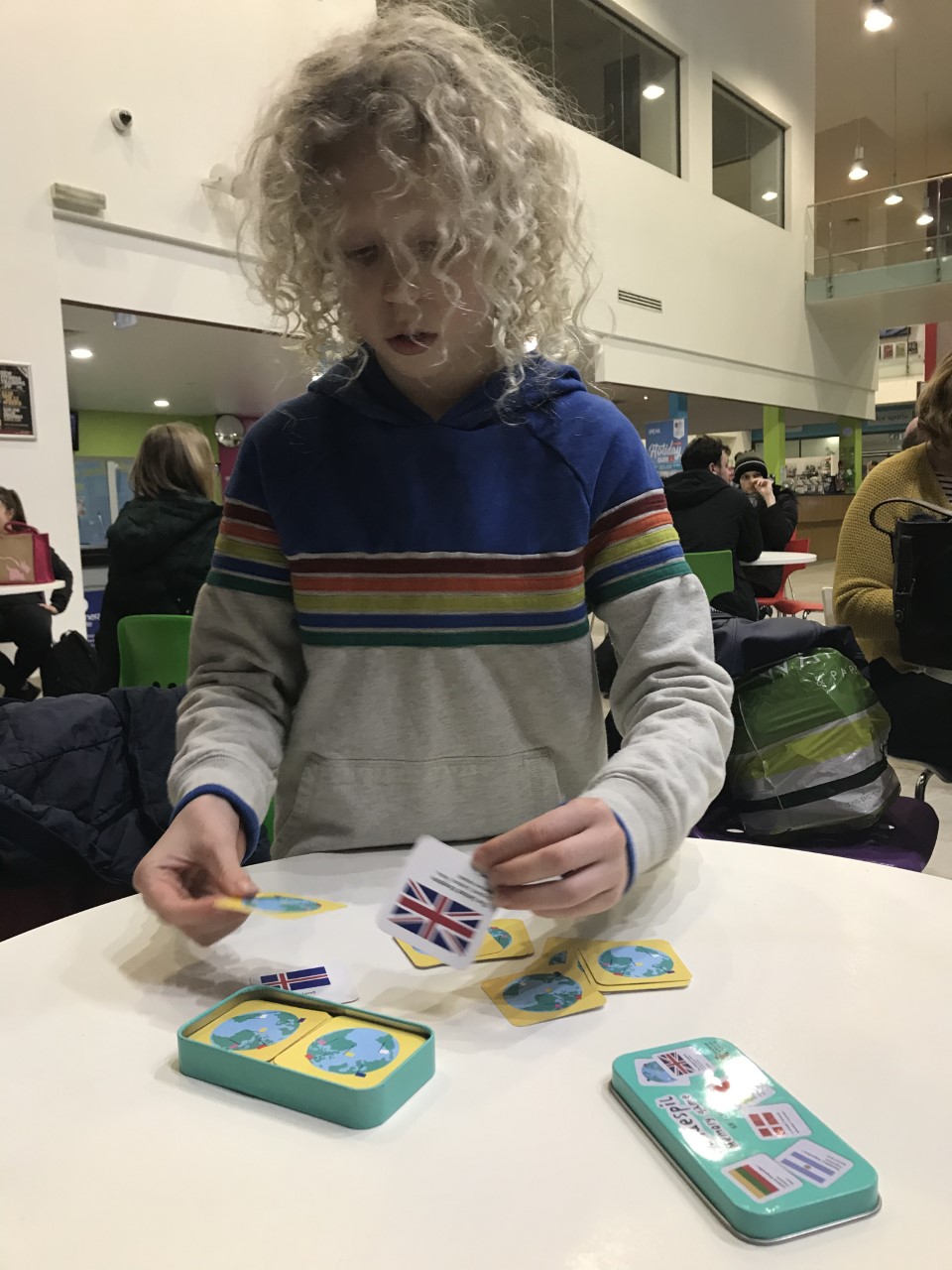 The 8 year old particularly loves the flag memory game we bought from Flying Tiger (it was still there if you're looking for it!) and is pretty good at his flag identification now!
Visiting France helped with the children's understanding of French and the difference in culture.  Then the last couple of days of January we travelled across to Sri Lanka and the children enjoyed checking out our location in the air using the flight map.  It's the furthest they have been from home and they were pretty excited by it!
Both children enjoy playing the keyboard, although the 8 year old tends to play actual songs.  London Bridge is Falling Down is his current favourite!  The youngest spends a lot of time singing and dancing, practising his ballet and tap moves and singing all the words to the Frozen 2 songs (he has a surprisingly good memory for songs!).
They have both been practising drawing, with our eldest getting much better at controlling the pen, although it would be good to see him use his imagination a bit more when drawing.
Kids Groups and Clubs
They have both had their usual clubs and groups with youngest enjoying dancing, gymnastics, drama and the eldest having Cubs.  Both also have swimming, horse riding and multi sports together.  The youngest likes to do everything at the moment, but this may change as he gets older!
Pin For Later