Whoops, I seem to have completely forgotten to put up our May home education diaries this month!  I've been trying to keep up with our weekly lockdown posts, so this had been pushed to the side a bit.  Anyway, despite another entire month of lockdown restrictions we've managed to get a surprising amount done!
Scottish Home Education Diaries: May
It always surprises how much we have done each month, looking back.  At the time it feels like we do barely anything each day, but all the little things add up, which is fantastic.  Here is what the kids have been learning about over the last month.
Science
Throughout May we have completed various activities based on the Let's Go Live YouTube series by Maddie Moate and Greg Foote.  The kids have been loving all the different themes that are on their series, from Project Earth and Oceans week to Mini Makers and Magic week.   The kids especially loved making activities like the bounce activity below.  Trying to get the ball to bounce on the tins in succession.
They also loved the magic arrow craft, that shows the arrow to be facing a different direction depending on which way you are facing it!  These very simple illusions are something that our youngest just loved to watch and learn about it.  It's definitely got a lot more to do with science and how our body works than magic.
Littlest also had a lot of fun creating his own paper out of paper that was in our recycling.  Bits of newspaper and magazine ripped up and blended to make a pulp.  He then formed it into sheets and let it dry to make his own paper!  It was a great process, although he is yet to think of what to use his homemade paper for.
Glasgow Science Centre Online
We've watched quite a few of the Glasgow Science Centre videos again this month.  Sometimes the kids just like to watch, but other times they choose to make whatever has been shown.  So they have learnt about a variety of topics including chemical reactions, space exploration and making ice cream!  Below are some galaxies in a bottle that the kids made from watching one of the videos.
Kiwi Crate
The children both received their Kiwi and Tinker crates from KiwiCo this month.  The eldest had a fantastic coin eating robot to create, pictured below.  It was quite technical with electrics and cams to position correctly, but he did well in making it.
The 6 year old had a water wheel to build.  When the water is poured over the wheel it winds a string up and pulls in a foam boat.  A great way to discuss technology and engineering.
STEM Pawprint Badge
We also began the STEM pawprint badge this month, which included creating some circuit games, engineering model airplanes and various other technology activities.  The children's favourites were probably making their own ice cream from scratch and designing Lego mazes.
Some of our activities didn't work out quite so well, but we did attempt it all!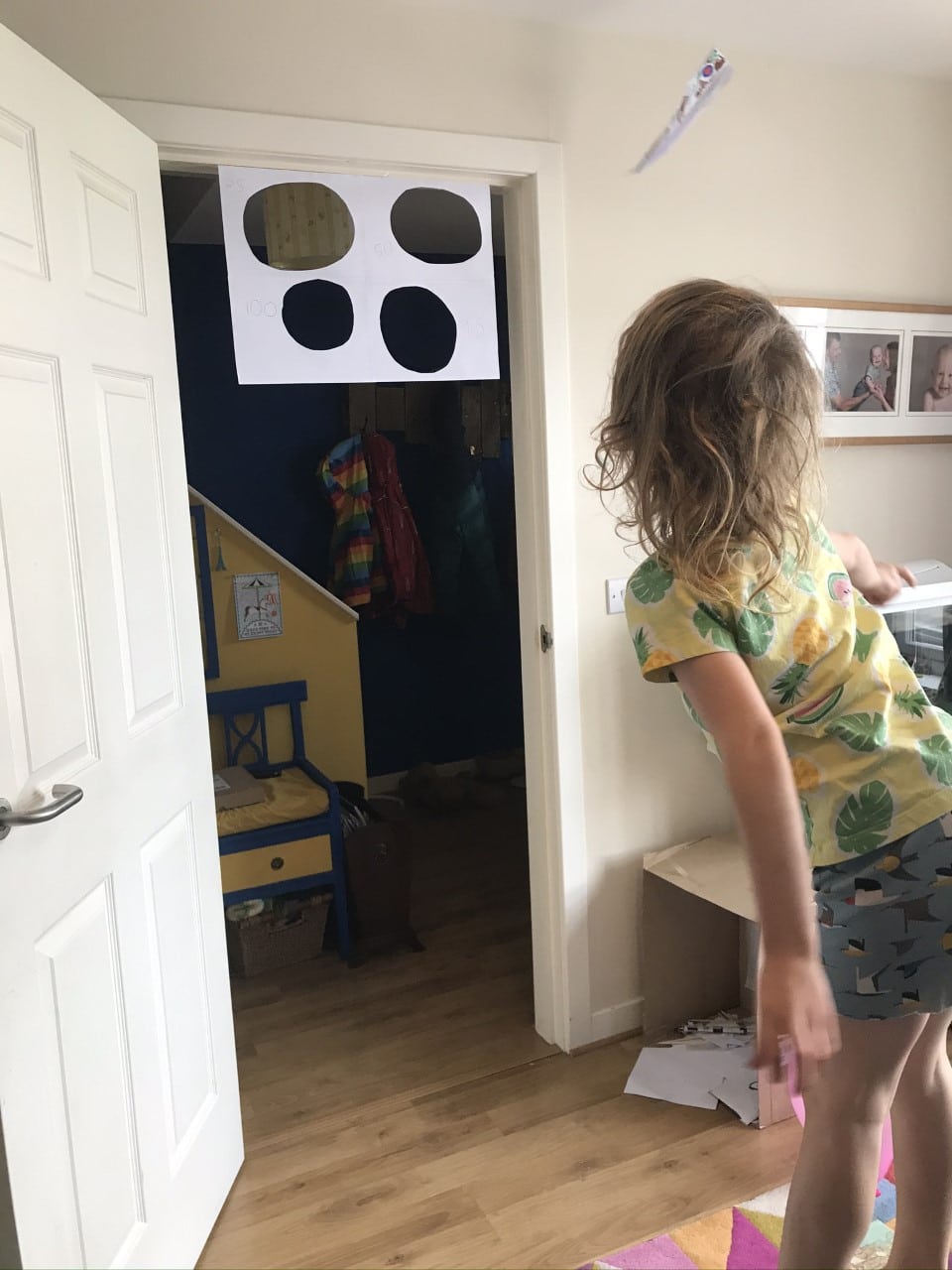 Unstructured Play
As normal we try to let the kids have unstructured play as often as possible.  This is much easier when we're not locked down and they can freely play with friends!  However they have enjoyed playing around the garden together with their own imaginary games.
We also managed to have a few trips out at the end of the month a few miles away and the kids loved the freedom of being able to run off ahead as there was nobody else about!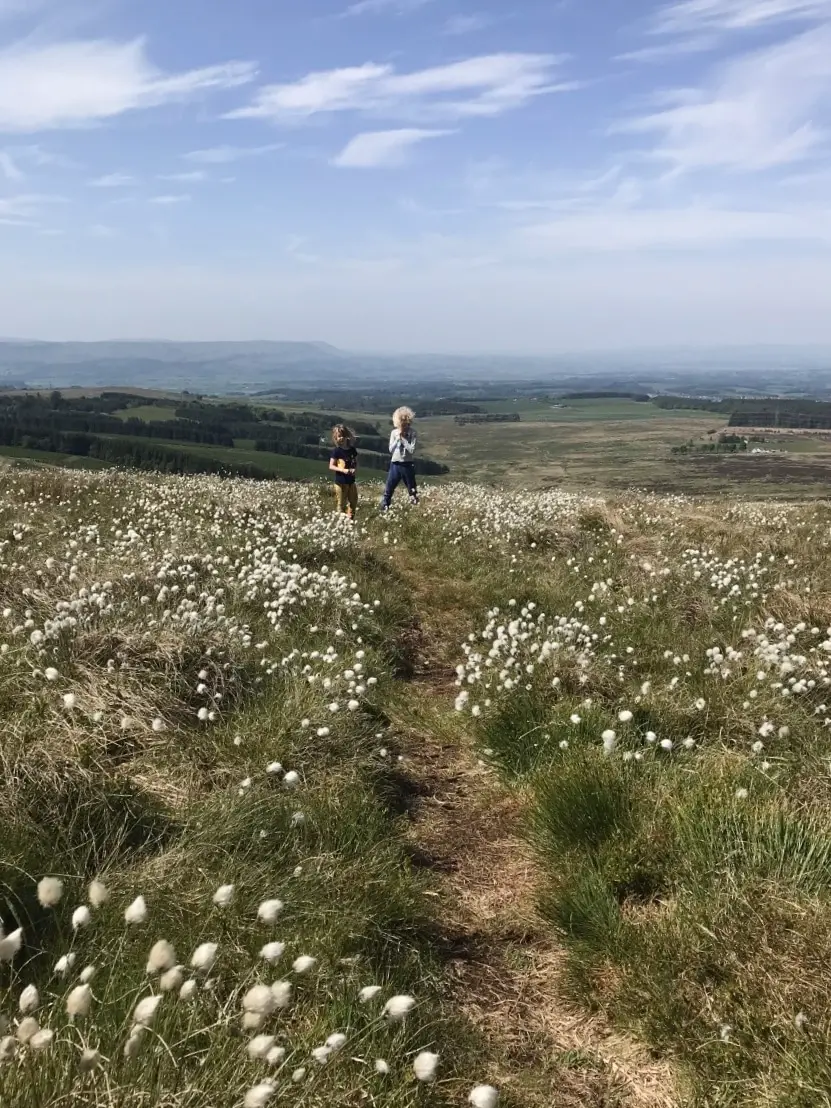 For this reason the kids seem to enjoy running through the forest rather than on the path.  They don't need to stop for anyone else as nobody else seems to be racing through the ferns and hiding behind trees!
We have also managed to cycle down to the local river so the kids could have a paddle.  This has been brilliant as they were definitely missing the water.  I decided to buy a paddling pool too as I know they have missed splashing around, although it does take forever to fill up and isn't easy to get warm!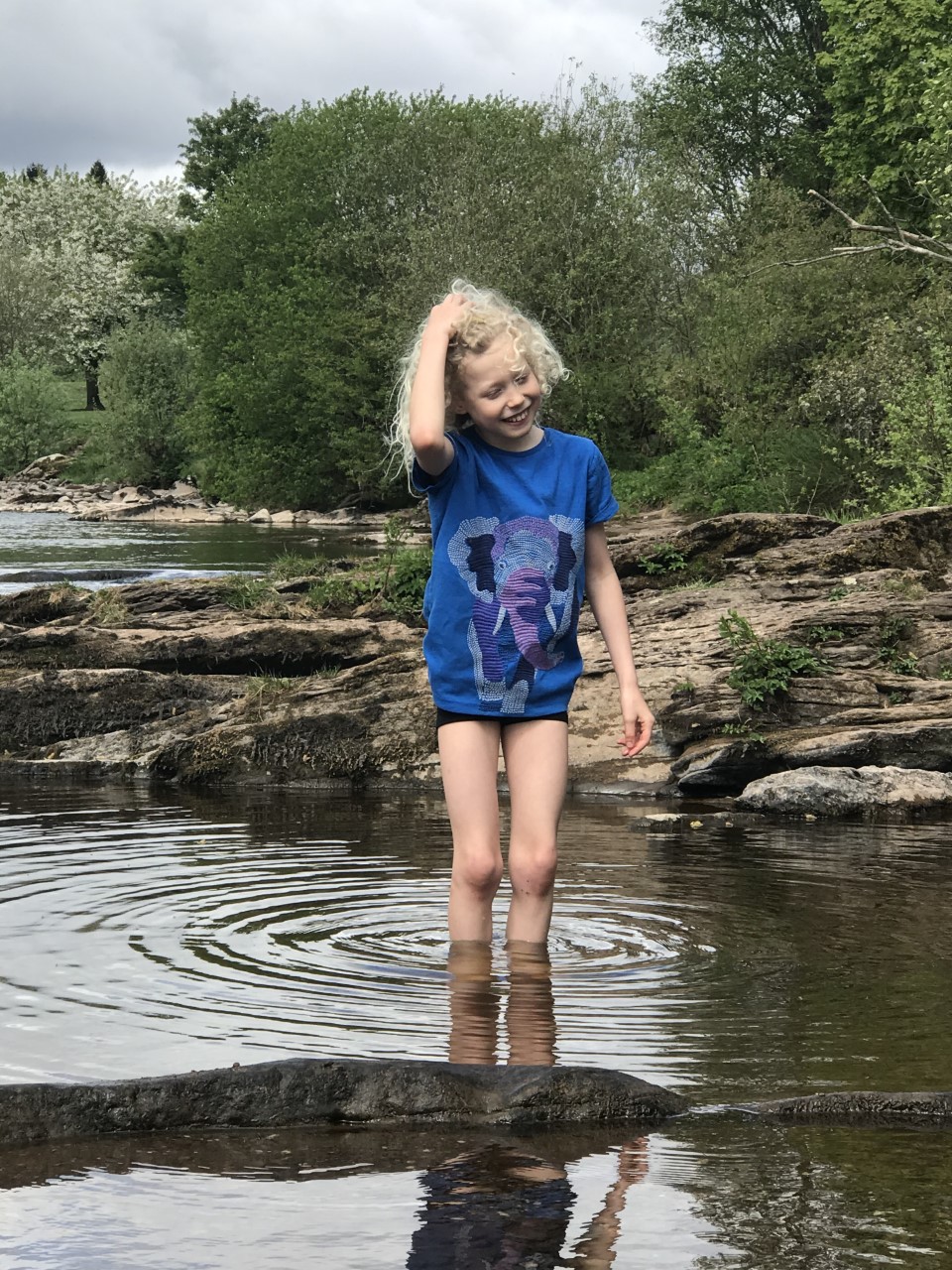 Reading and Writing
We've been working on the kids reading throughout the month.  Our eldest can read most things if he's asked to, but generally likes to ask us what things say.  Instead of telling him the answer I usually ask him to try reading it first (partly as it helps him practice and partly as I'm usually in the middle of something else!).  We also practice reading from different books to help him gain confidence in his abilities.
The 6 year old is still practising his letters, which he is definitely getting better at.  However, he gets bored quite easily and I don't think he's quite ready for reading too much at the moment.  Despite the fact he isn't able to read, he can 'read' us books he has memorised.  I'm impressed at how good his memory is for books that we haven't necessarily read recently!  I do wonder if he will learn to read differently to his brother, by memorising the word itself rather than spelling it out phonetically first.
Maths
Our 8 year old prefers maths to reading and we practice maths whilst playing board games normally. We have a variety of games including a couple of new Orchard Toys games about Times Tables, Monopoly and Ticket To Ride.  Top Trumps is also useful for reading larger numbers.
I bought a maths activity book that I thought our 8 year old would enjoy.  It has various different puzzle type activities to support learning of co-ordinates, fractions, roman numerals and equations.  So far he has chosen pages by what interests him, the first being the map reading game.  Which was rather easy for him, probably due to playing Battleships a lot!
Our youngest is still practising with his counting and number recognition to 100.  Although he is able to give answers to some of the 2 times tables now from playing various board games.
Another good book series about Maths is Life of Fred.  It's a bit strange, but it's good at getting various concepts across and the kids learn through repetition in the book too.  I have skipped the parts that mention god, but fortunately it's not too prevalent in the text.  We're just finishing Butterfly now.
Geography
Both our children have enjoyed playing with their globe this month.  The youngest particularly enjoys the music from different countries around the world.  Whereas our 8 year old likes to listen to facts or try the quiz.
We have also used board games to reinforce some geography knowledge, such as Ticket To Ride Europe.  It's based on older names, but we can discuss what the current city names are for each station.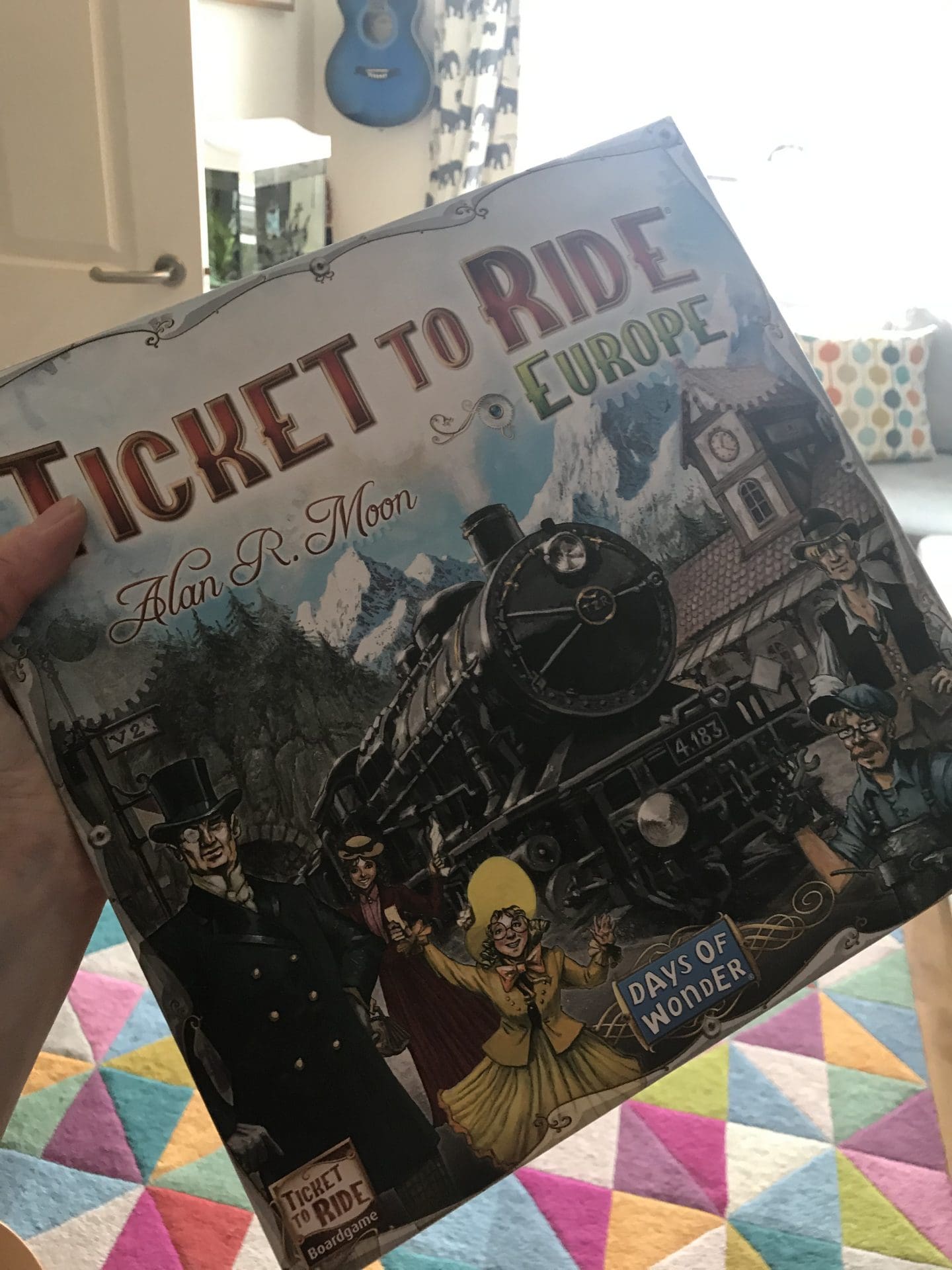 The children also like to discuss various questions about travel and we have looked at different areas on the globe when discussing questions.  My eldest also likes to use Google Maps in satellite mode to explore the world.  They do seem to know some random countries, rather than those closest to us!
History
We continued on with our Egyptian topic with the children decorating more sarcophagus's and creating mummies to go inside.  They both have really enjoyed learning about Egyptians, although our 6 year old finds some of the stories a bit too gory!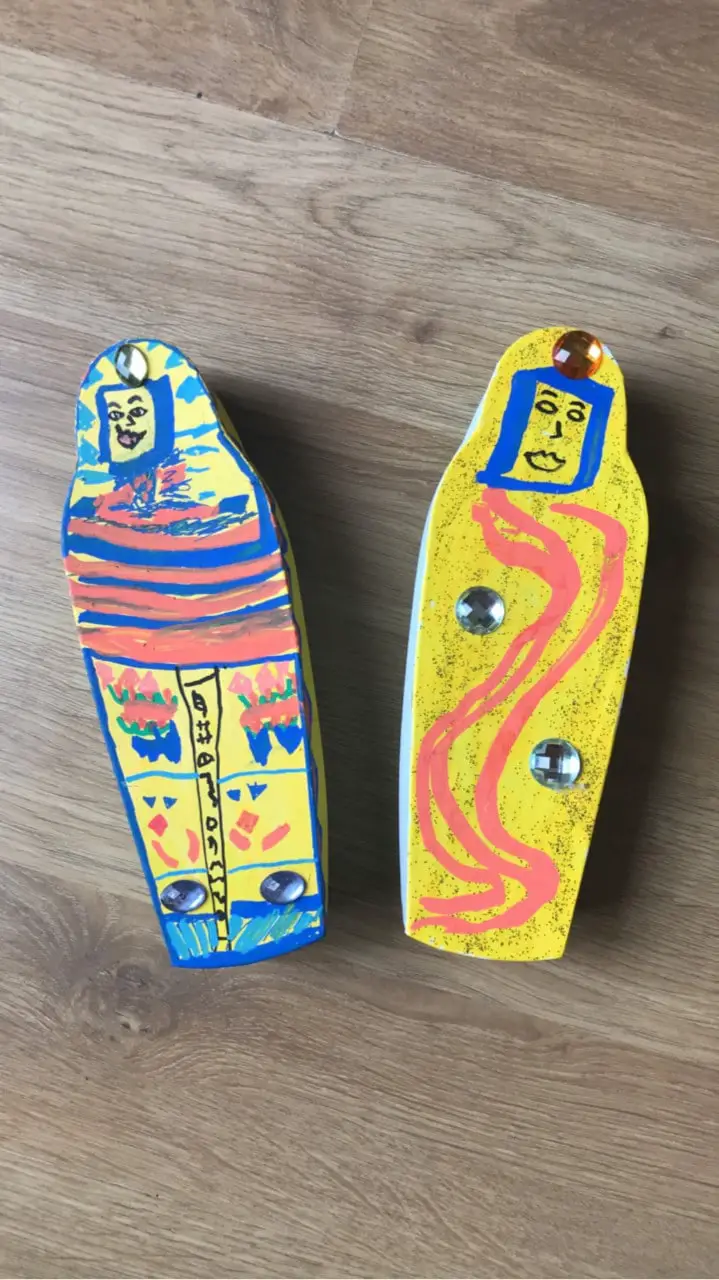 They both made Tutankhamun masks, our 8 year old made his from scratch, which he was very proud of.  He made an Egyptian worker mask too, although that is really just a human face.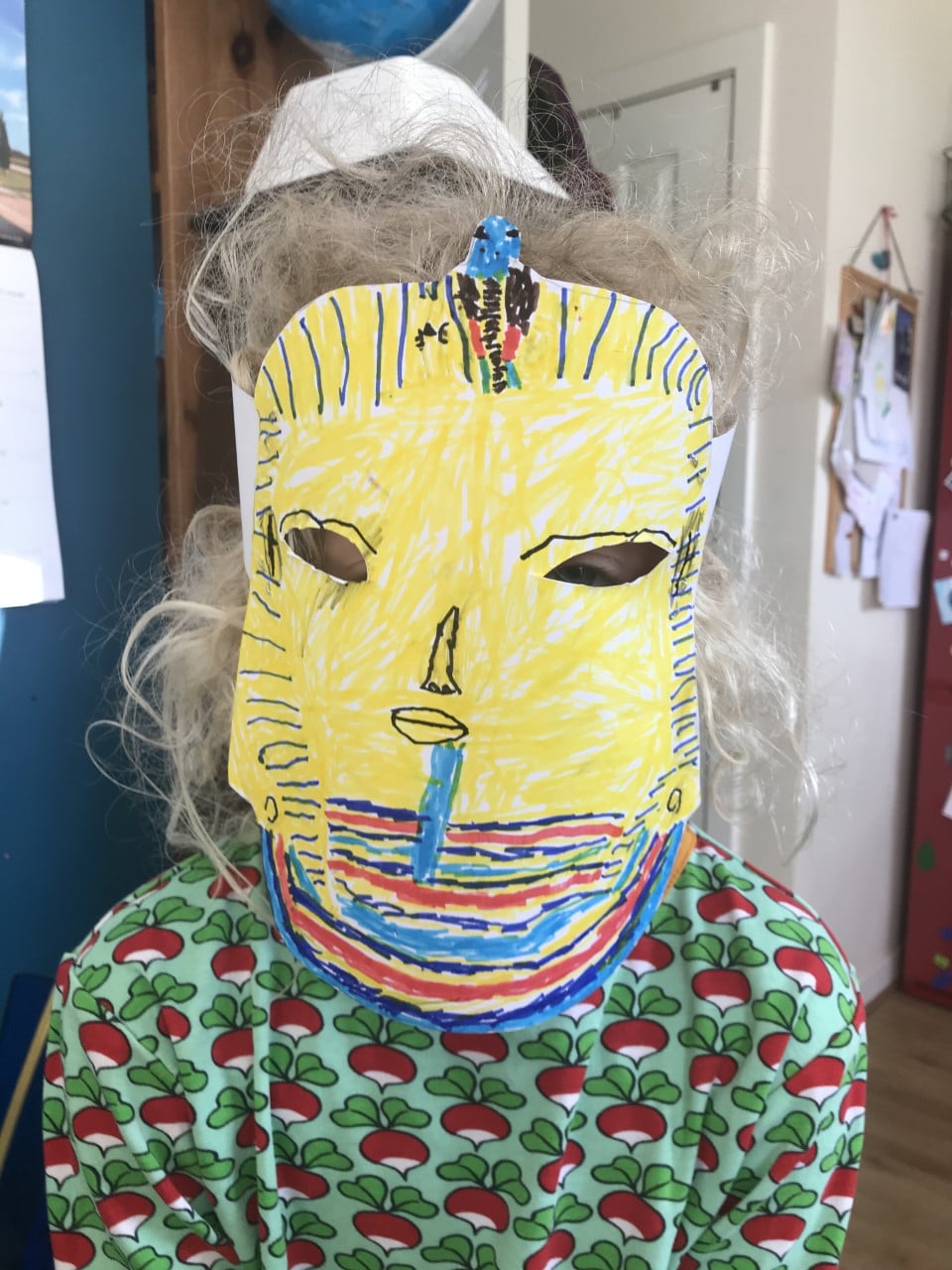 We were also kindly given Egyptian outfits for the children to wear, which they adore.  Both of them enjoy dressing up and getting to act as Egyptians made their day!
The final Egyptian activity for our 8 year old was to create a pyramid diorama.  I helped him make a pyramid using corrugated cardboard and he painted and chose what to add to it, including a homemade table for the pots to go on.
Music and Art
A lot of the activities above have included art.  However they also spent a lot of time creating a birthday cake for their dad.  They made the cake from scratch and then moulded the decorations from fondant icing.  The scene is of their dad eating lunch beside a tree he cut down with a chainsaw (he's an arborist!).
Exercise
Of course we have been out most days throughout lockdown.  Until the end of May we were only allowed out around the immediate area of our house.  So there were a lot of trip to the same woods and trails.  We have been very lucky with the weather and the kids have had a great time running about through the woods and fields!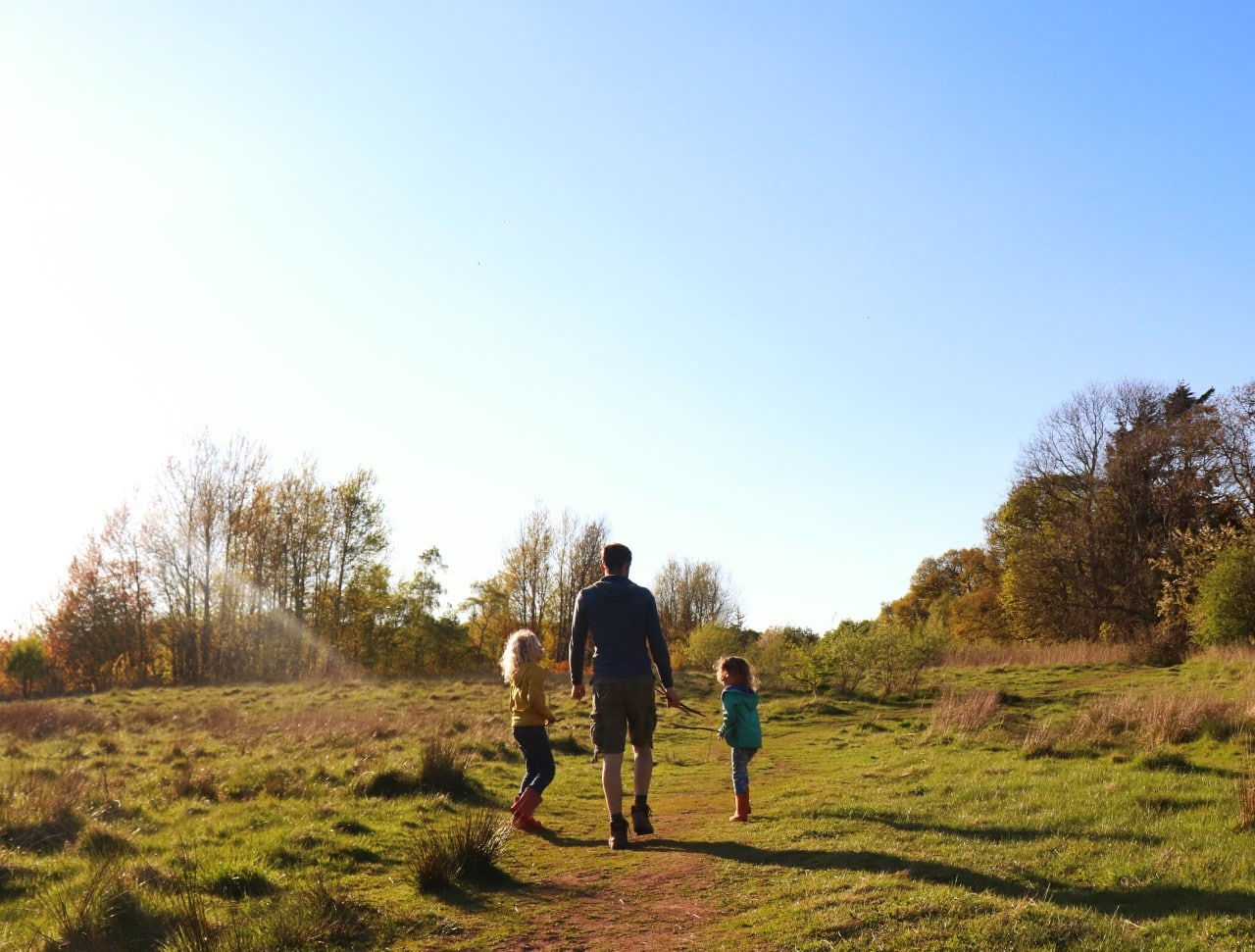 Later in the month we have headed out further by car, within 5 miles of home.  But it's given us a chance to visit places we haven't been to recently.  Mostly because they aren't easy for the kids to get to with the large hills they would have to cycle up and back again.
Our first trip out was a walk up a small hill, which was a bit too hot, but so lovely to get out and the kids had a great time.  Despite my eldest's complaining that he had sore legs.
Both children have also enjoyed playing football locally, although their rules may differ from the real game!  It's a great area for flying kites in the wind too!
Clubs, Groups and Social Life
Most of the kids clubs have stopped for the moment, however our 6 year old's drama class has restarted via Zoom.  This has been great for him as he's very social and loves doing ALL the clubs and groups.  He had to learn and recite a limerick at one of his recent classes, giving emphasis to the different words.
Next month his gymnastics class is restarting via Zoom too!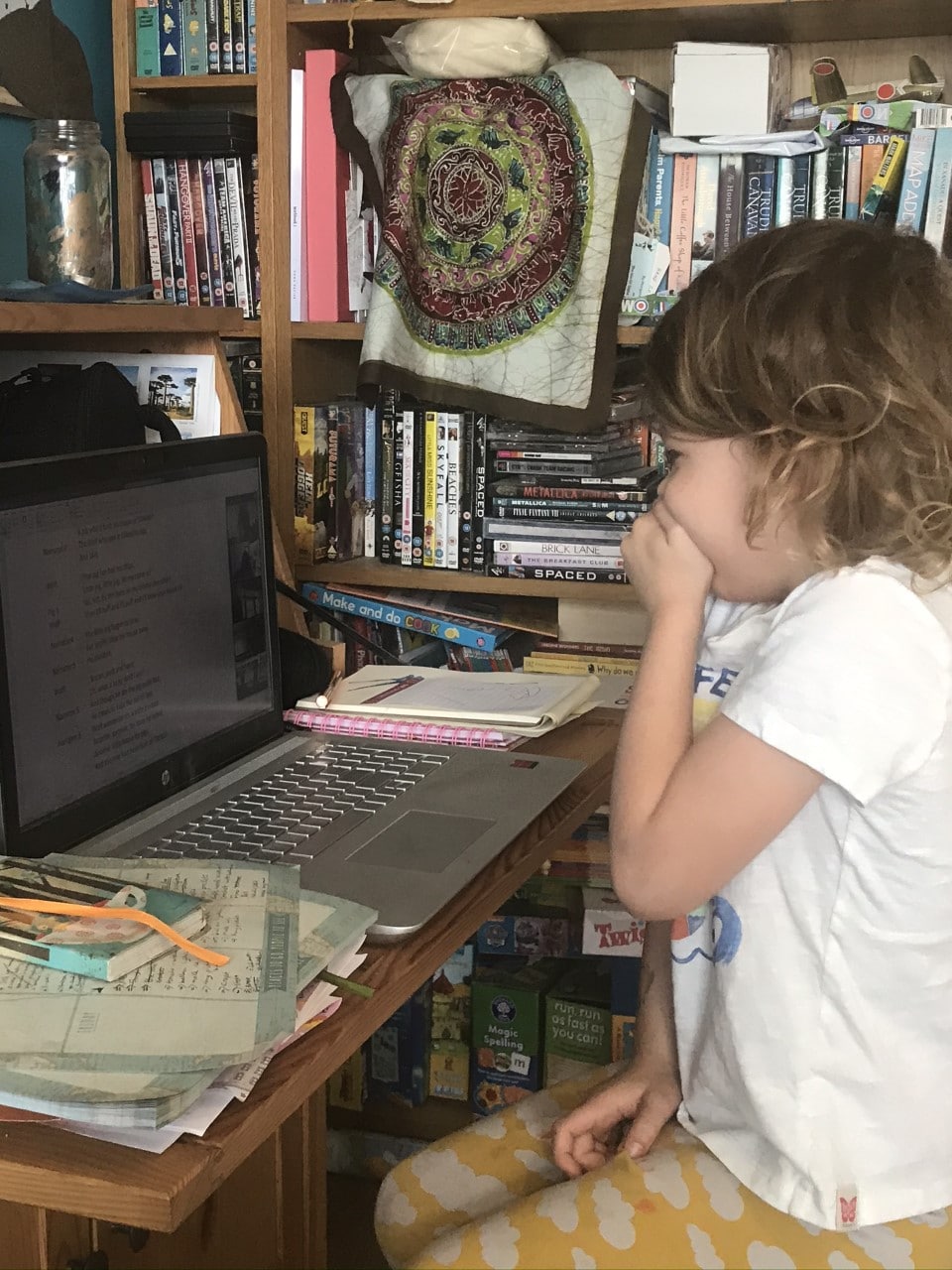 Pin Scottish Home Education Diaries May