Home Education
Our last month of full full lockdown in Scotland, we were able to go a little further than last month and travel 5 miles from home.  This was quite exciting for the kids as they hadn't been in a car for weeks!  We stuck to our usual times of leaving early in the morning or later in the day so we had our new walks away from others.  We've also been lucky with the weather over the last month and had plenty of sun to enjoy.
We did also manage to do a fair bit of home ed through the kids interests and a few topics I suggested.  Have a read below about our home education in June 2020.
Science
In June we have managed to do a fair bit of science, although not all of it worked!  We started and completed two Pawprint family badges, the STEM badge and the Bee challenge badge.  The STEM badge was a great one as we tried a variety of challenges including making ice cream, trying to make mini lightning with a balloon, Lego mazes and circuit games.
Another favourite was this paper airplane goal with scores for each circle.  The kids loved trying to score points and it was good addition practice adding up the scores.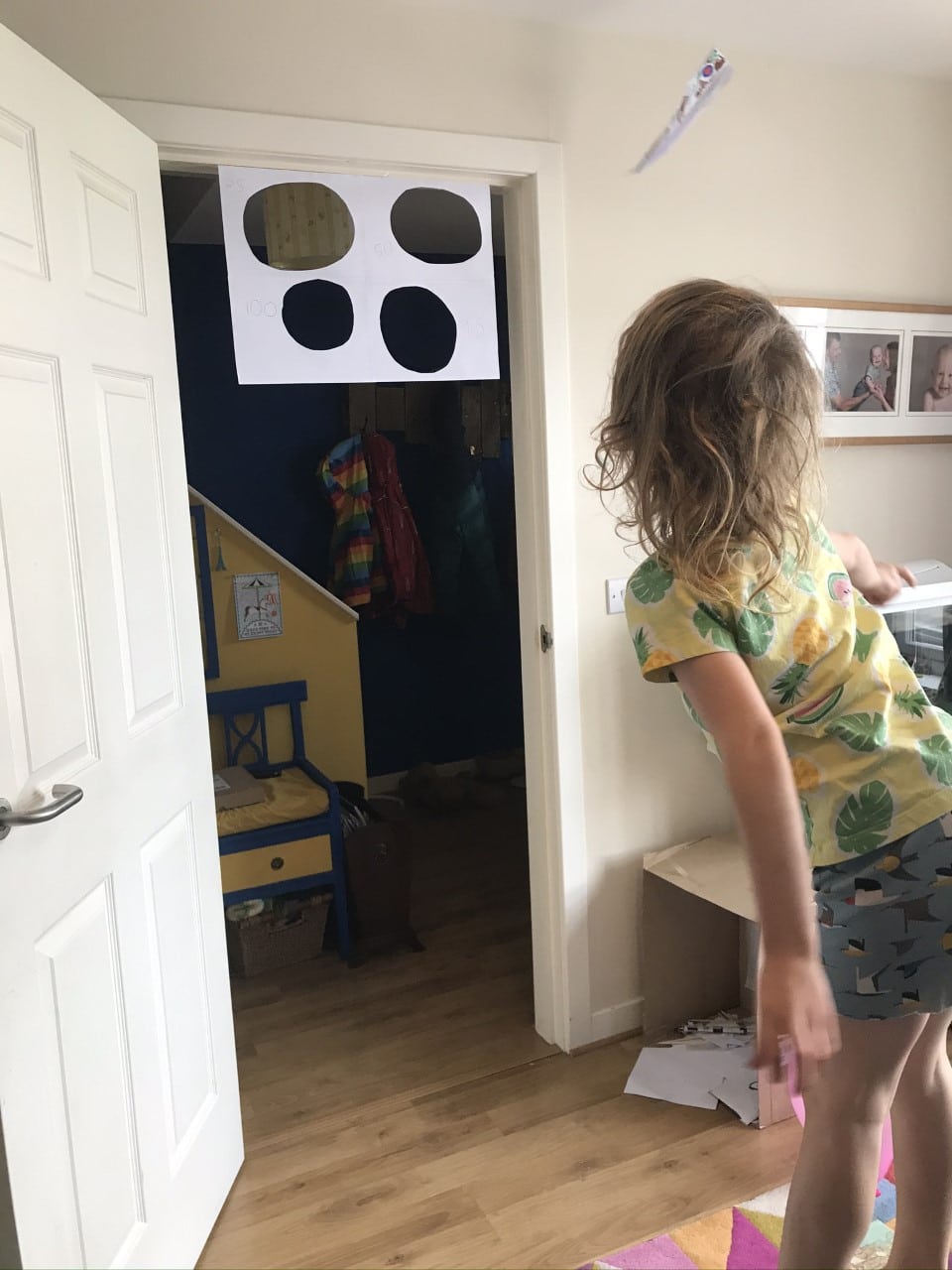 The bee challenge badge has been a great one for the kids.  They've learnt about bee hives and how the bees communicate via various books and YouTube videos.  Both children had fun making their own seed bombs and throwing them on a grassy patch nearby. Littlest is hopeful for his to grow soon and that the flowers will attract more bees.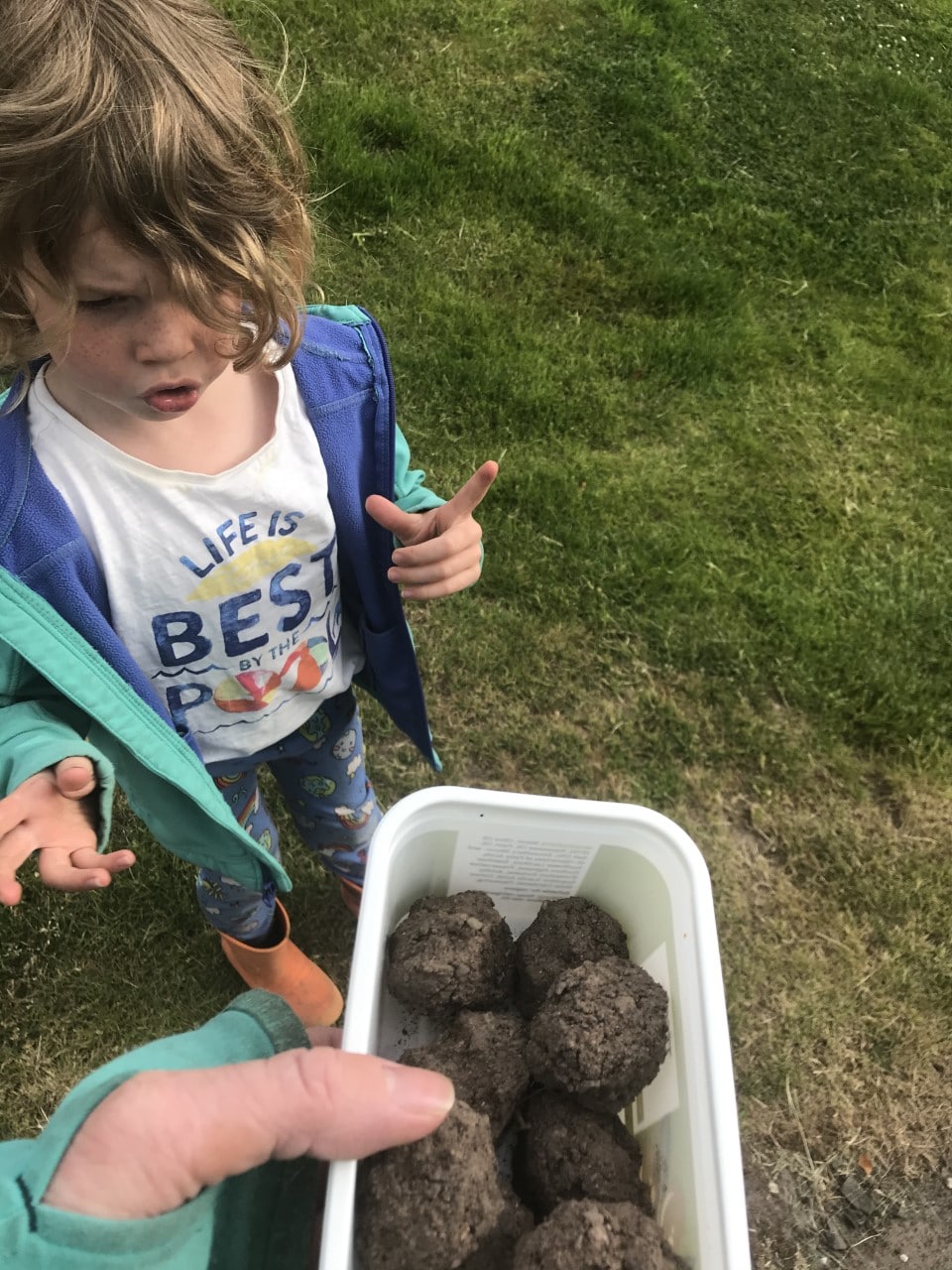 They also made a bee hive using toilet rolls and various other items.  They enjoyed pretending that there was a queen bee and she had lots of baby bees being tended to.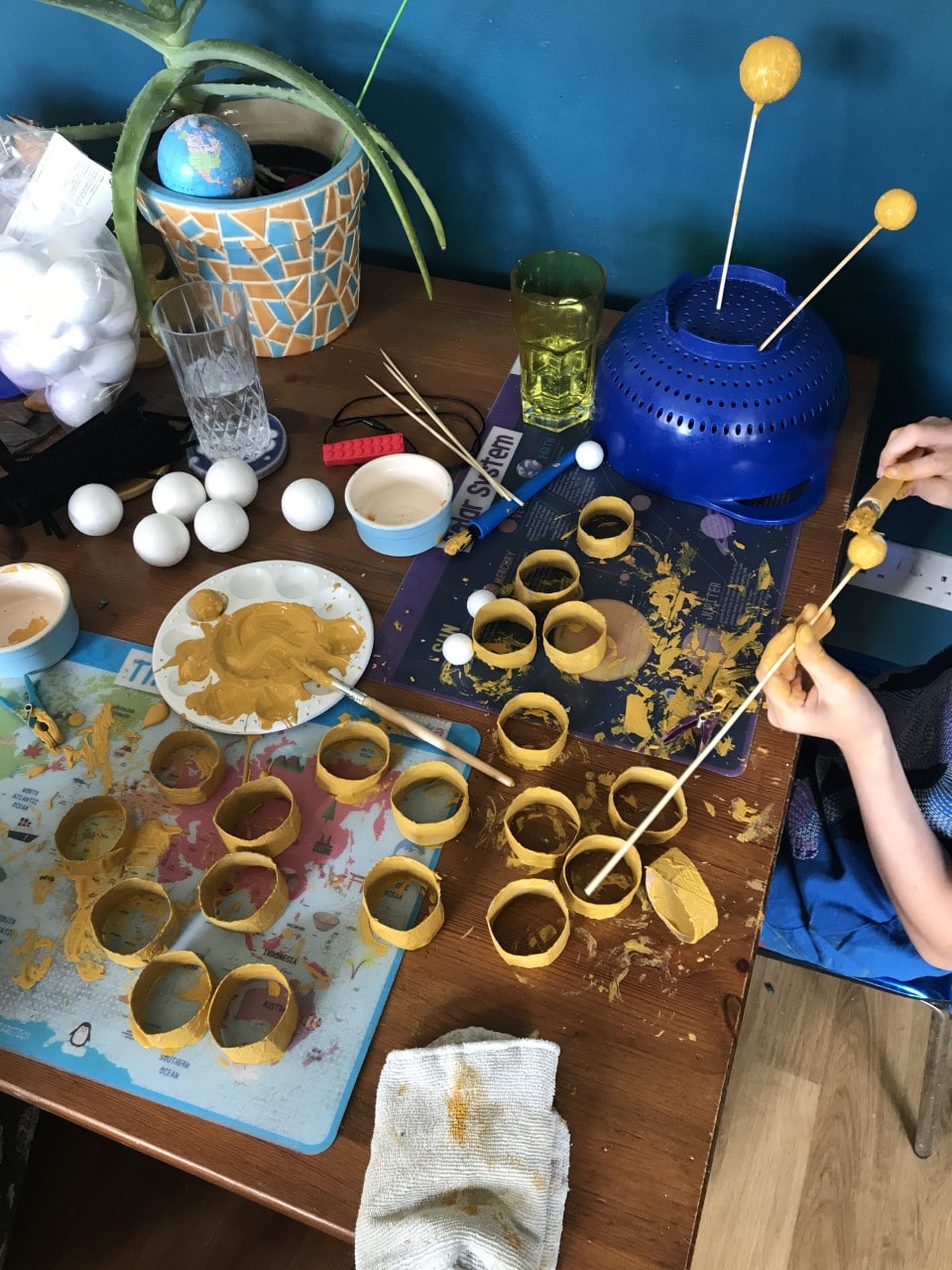 Another science themed activity was making beeswax wraps using a recipe from a friend. I handled the hot wax, but they measured the ingredients to make solid wax cakes and grated the wax for sprinkling on the fabric.  Now they have their own wax wrap for taking food on adventures!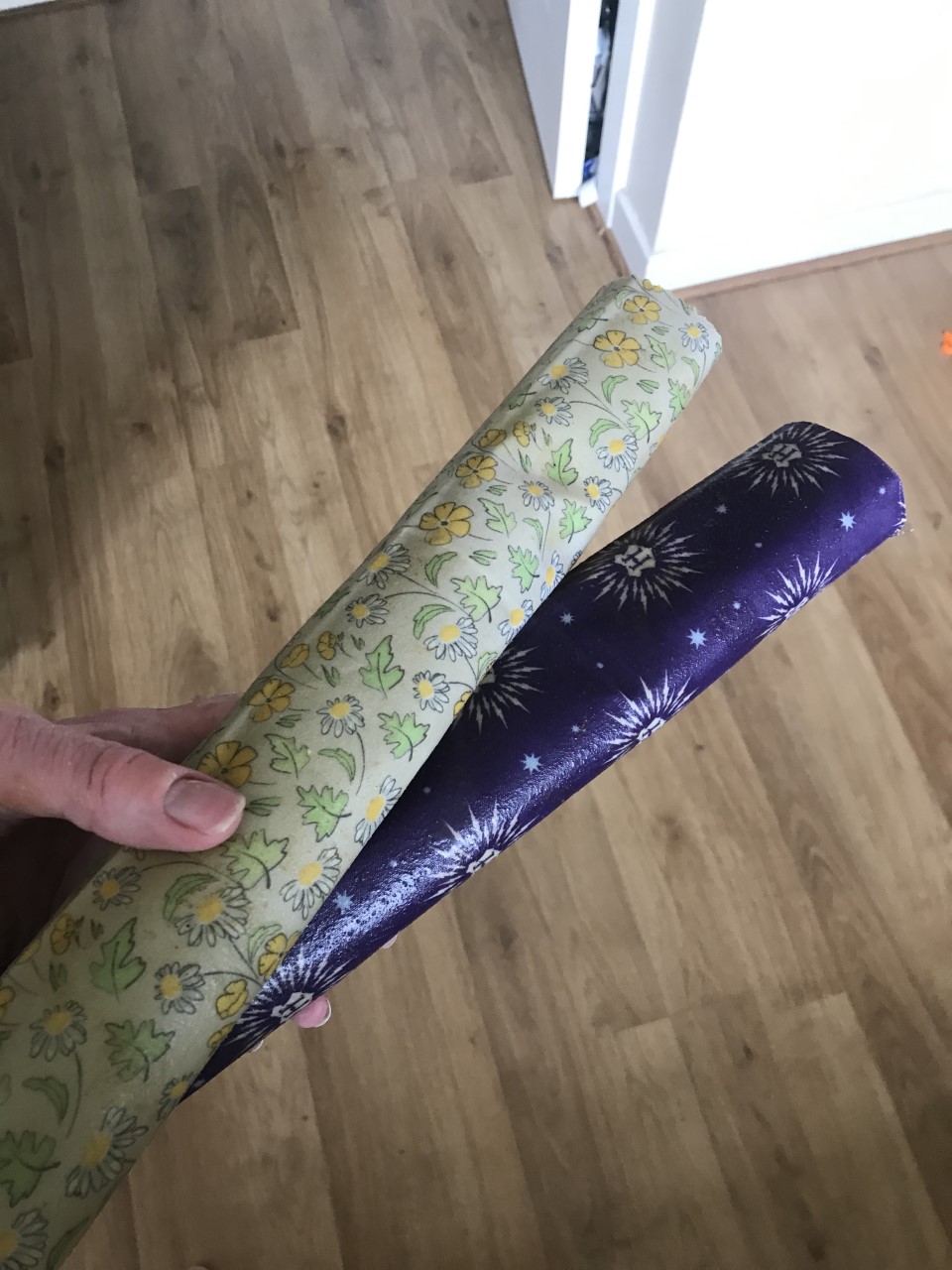 Let's Go Live
The children have particularly enjoyed watching Let's Go Live this month on Maddie Moate's YouTube channel.  There have been explorers, theme parks and more.  The kids have loved it all and are only a little disappointed that they aren't doing any new episodes in July.
One of the activities they really enjoyed was trying to make a water ride for their boats in the garden.  They used foil and water, although I think it was maybe a bit too big!
Kiwi Crate
The children both received their Kiwi and Tinker crates this month as usual.  Youngest's crate was about mixing coloured light, which he loved doing!  The photo below is one of the projects, but his favourite was light projecting on a picture that showed up with coloured shadows.  It worked really well!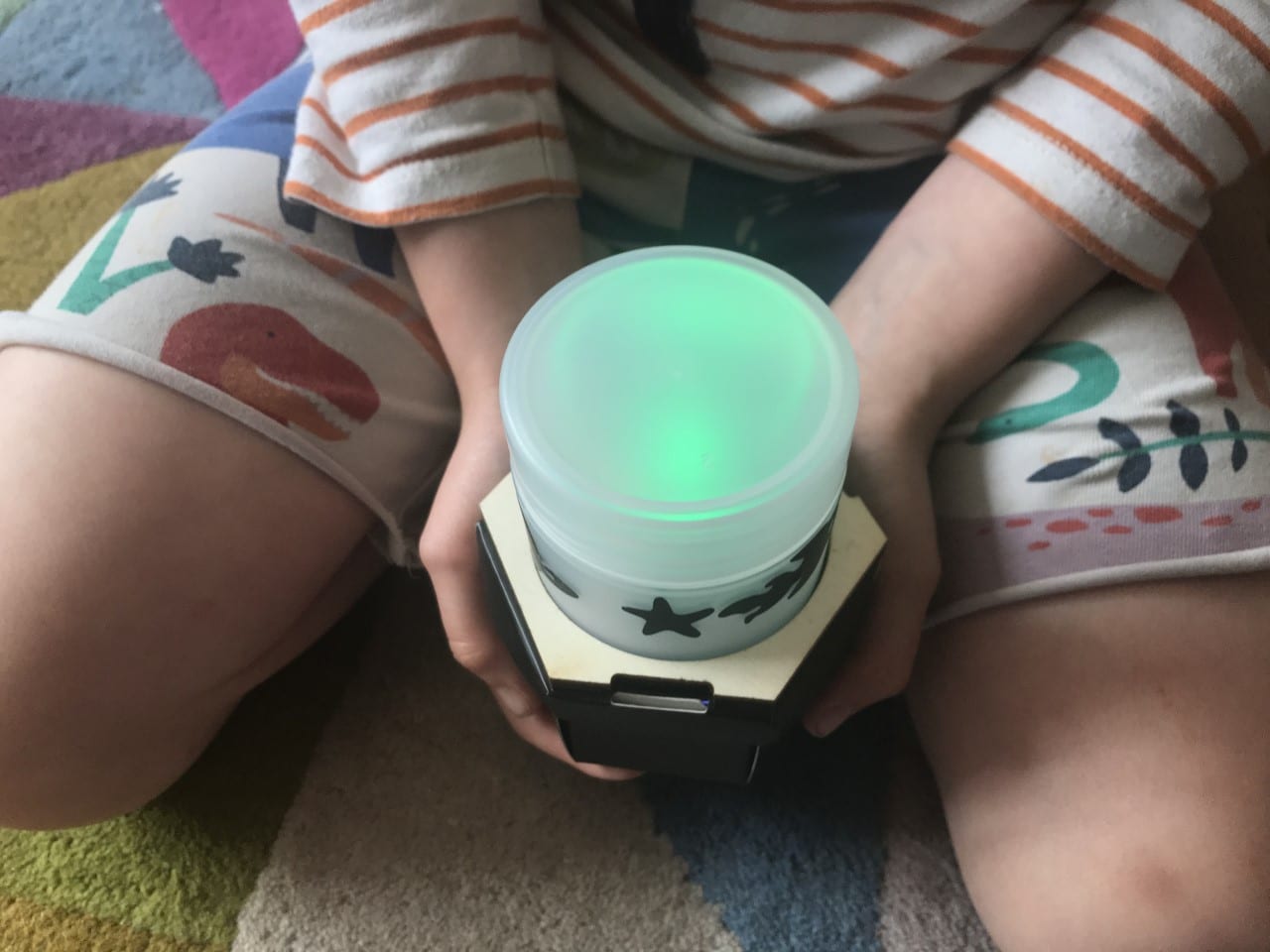 My eldest's Tinker crate was a working crane, which he has loved building and playing with.  It's a great idea for any engineer loving child!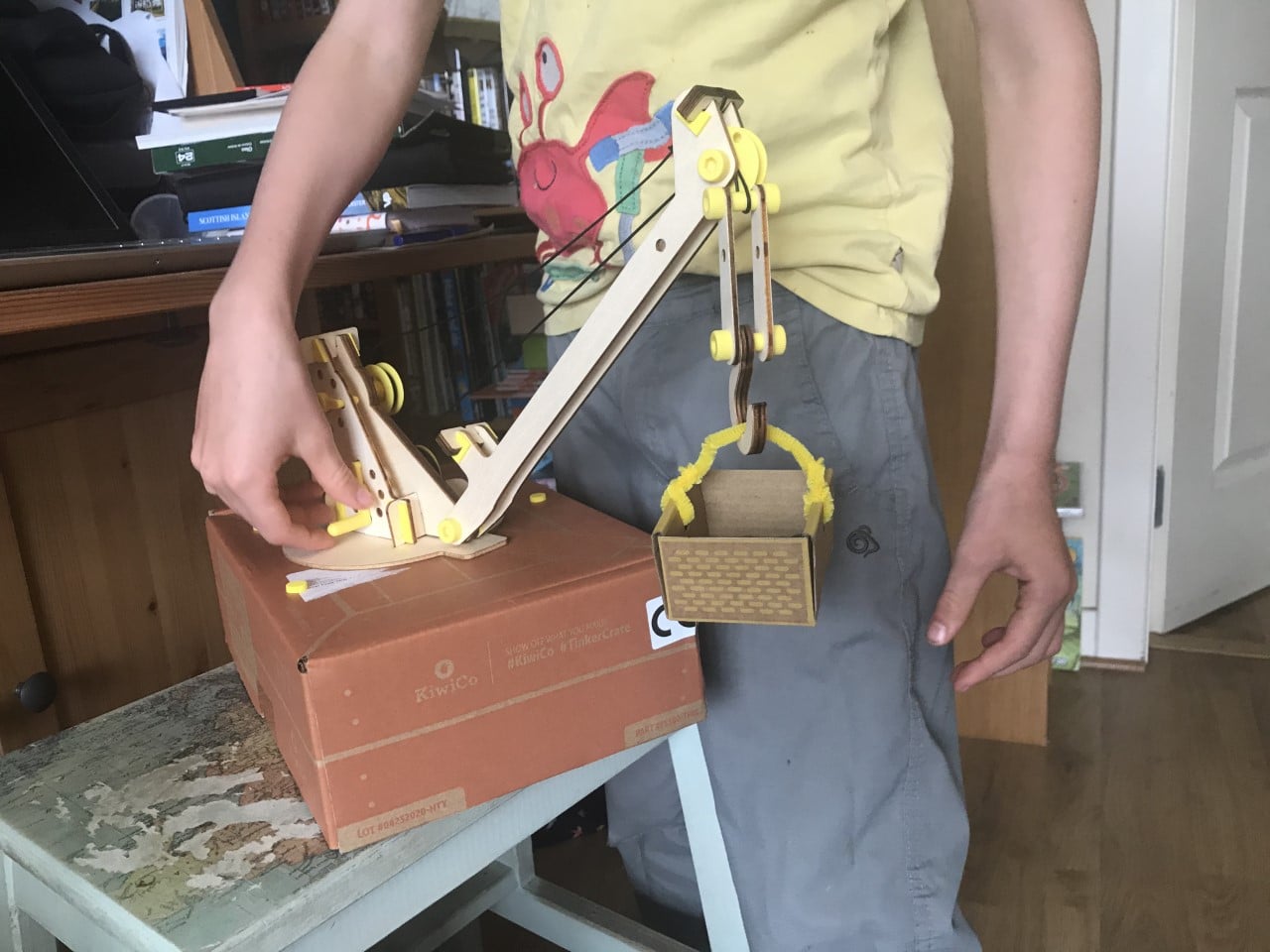 Unstructured Play
We've had plenty of opportunities for unstructured play, as the weather has been so nice the river levels are low.  Which of course means plenty of paddling, swimming in the river and generally having fun in the water.  We've always headed out early to avoid busy car parks or walks and it's worked quite well I think.  We hardly see more than 1 or 2 groups of people whilst out, if anyone at all!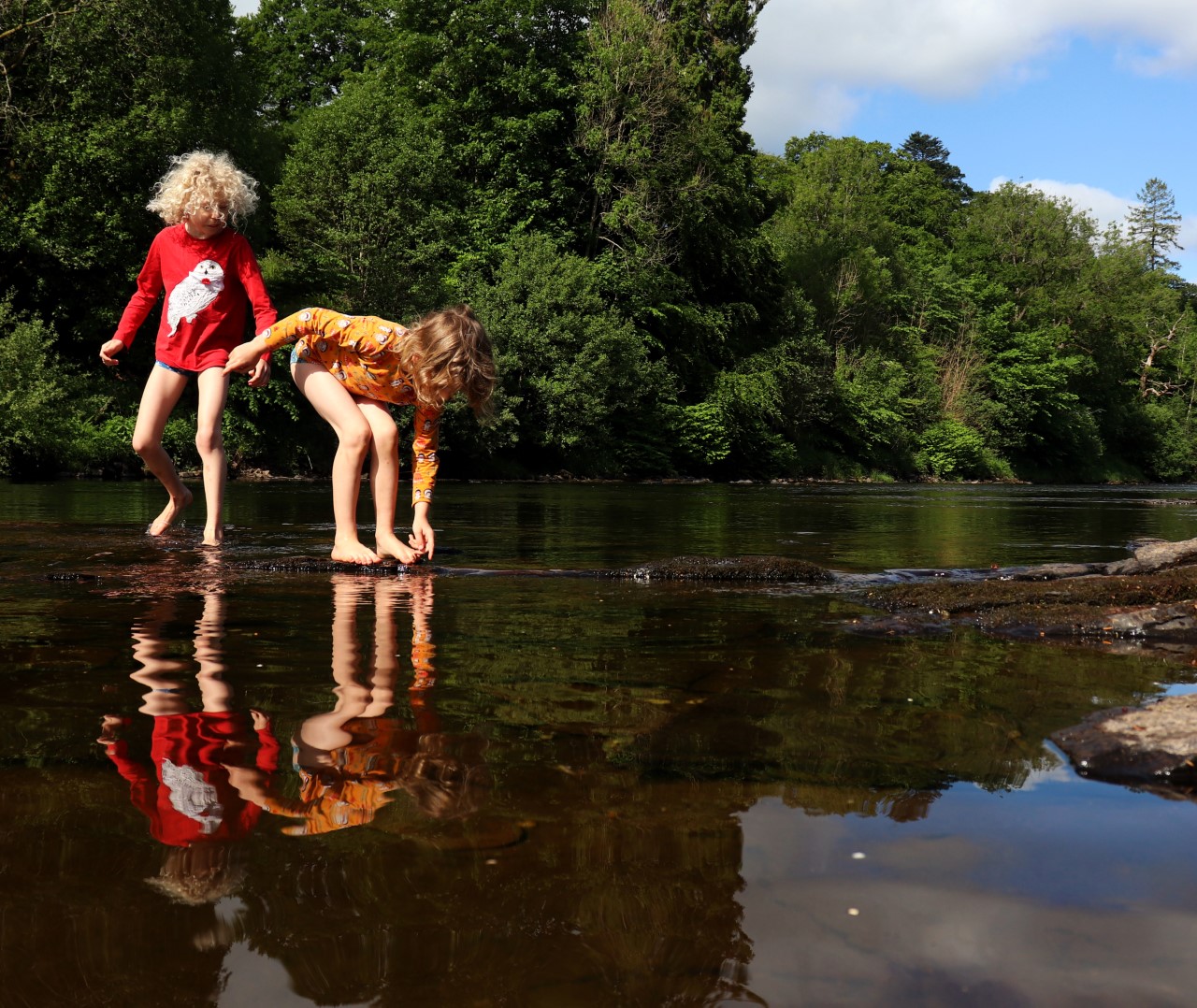 Aside the rivers there's been time to explore some small hills, moorland and forests.  The kids just love being free to run about again and not asked to come back into the side whenever someone walks toward us!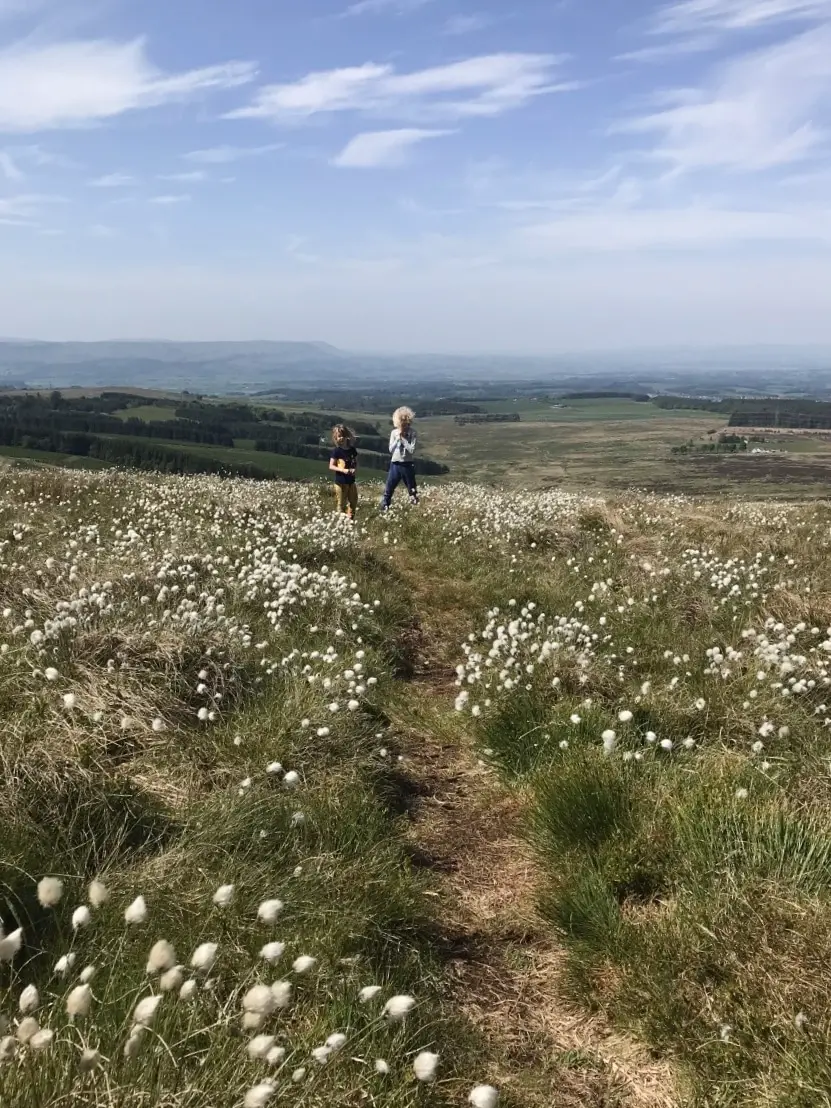 Reading and Writing
Youngest has been practising his cutting skills for fine motor movements.  He's getting better at writing and drawing, but activities like this help him concentrate on how to hold his hands.  Both the children still can't cut fabric though, I'm not sure why as they seem to hold the scissors correctly (mostly), but fabric doesn't seem to be easy!
Both kids have written some things for crafts or things they are making.  Although we've also been working on littlest's reading and letter recognition.  His big brother is getting much quicker at reading, although sometimes reluctant to try.  He will generally ask us what something says rather than attempt reading it himself!  So we usually ask him what he thinks it says, to get him to read instead.
Mathematics
The 8 year old has a maths book he's been using.  It has a variety of different mathematics aimed at his age, but all a bit more fun.  So he's been learning about roman numerals, co-ordinates and other maths ideas.
Both children love board games, so we've been playing a lot of Monopoly, Pop to the Shops, Ticket To Ride and various other games.  This really helps the kids with their maths.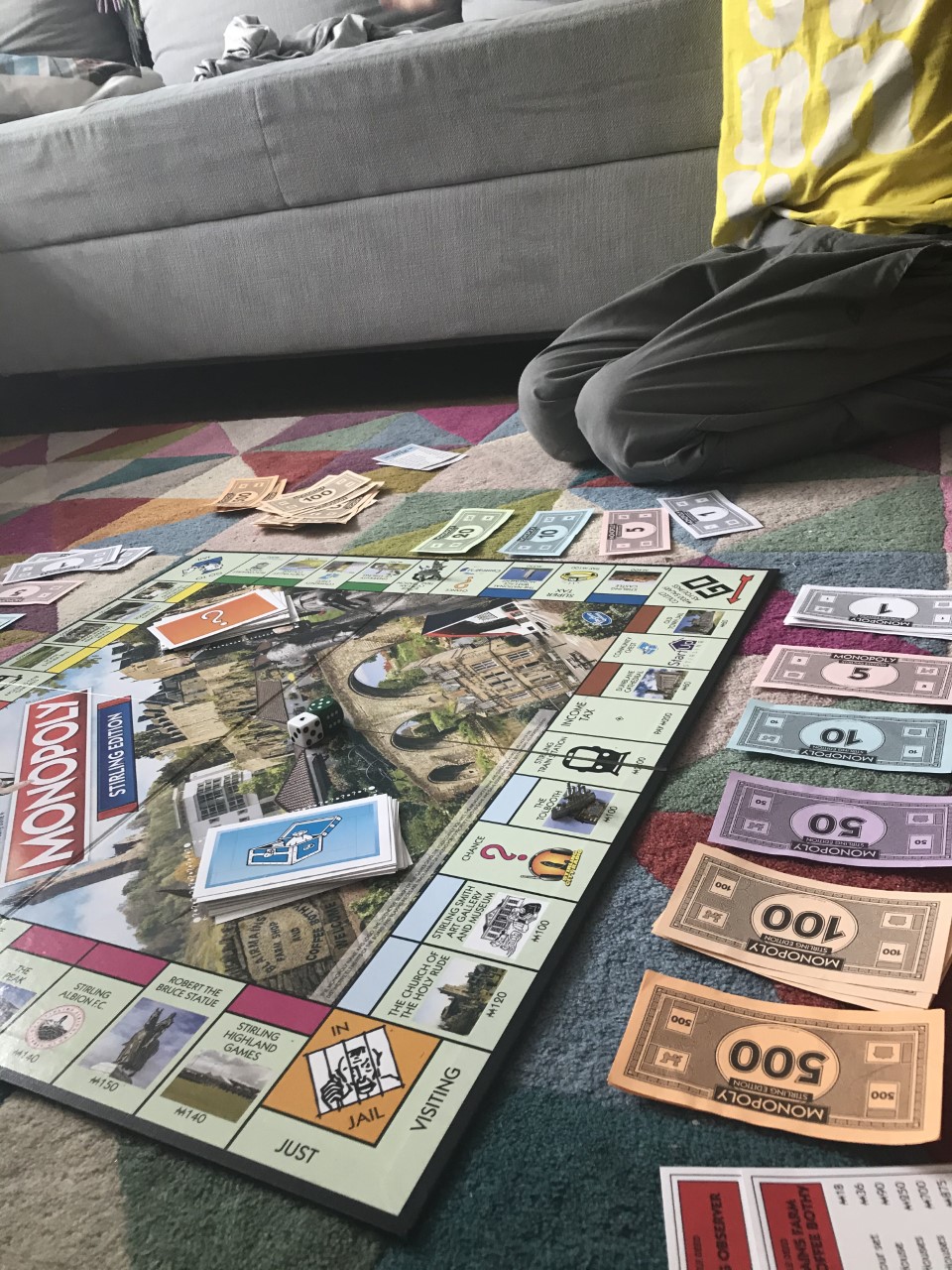 Exercise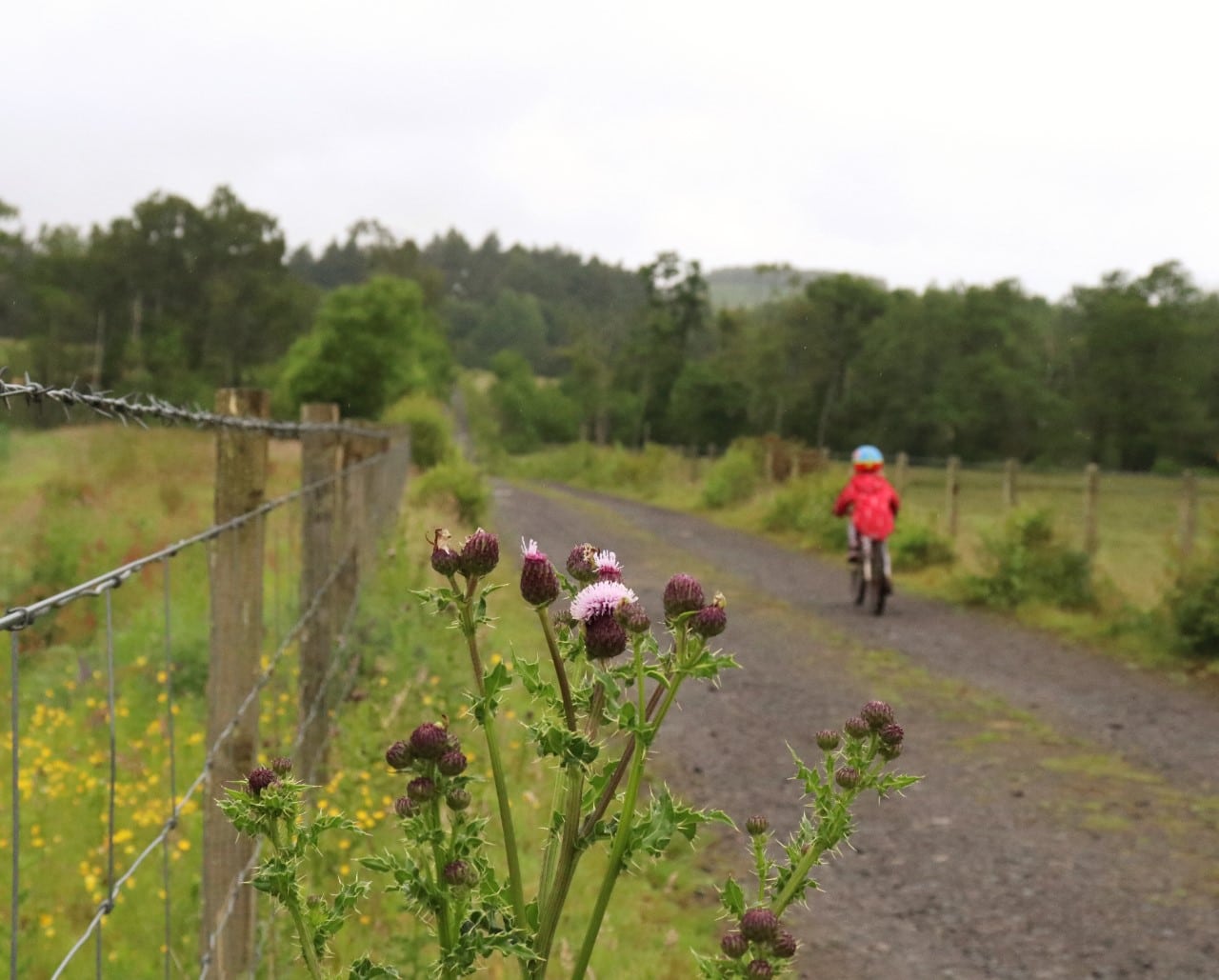 Exercise has consisted of plenty of walks, cycling and playing in the forests or rivers.  Most of the cycling has been near home, but we've been climbing small hills, walking through forests and moors, plus plenty of paddling in rivers.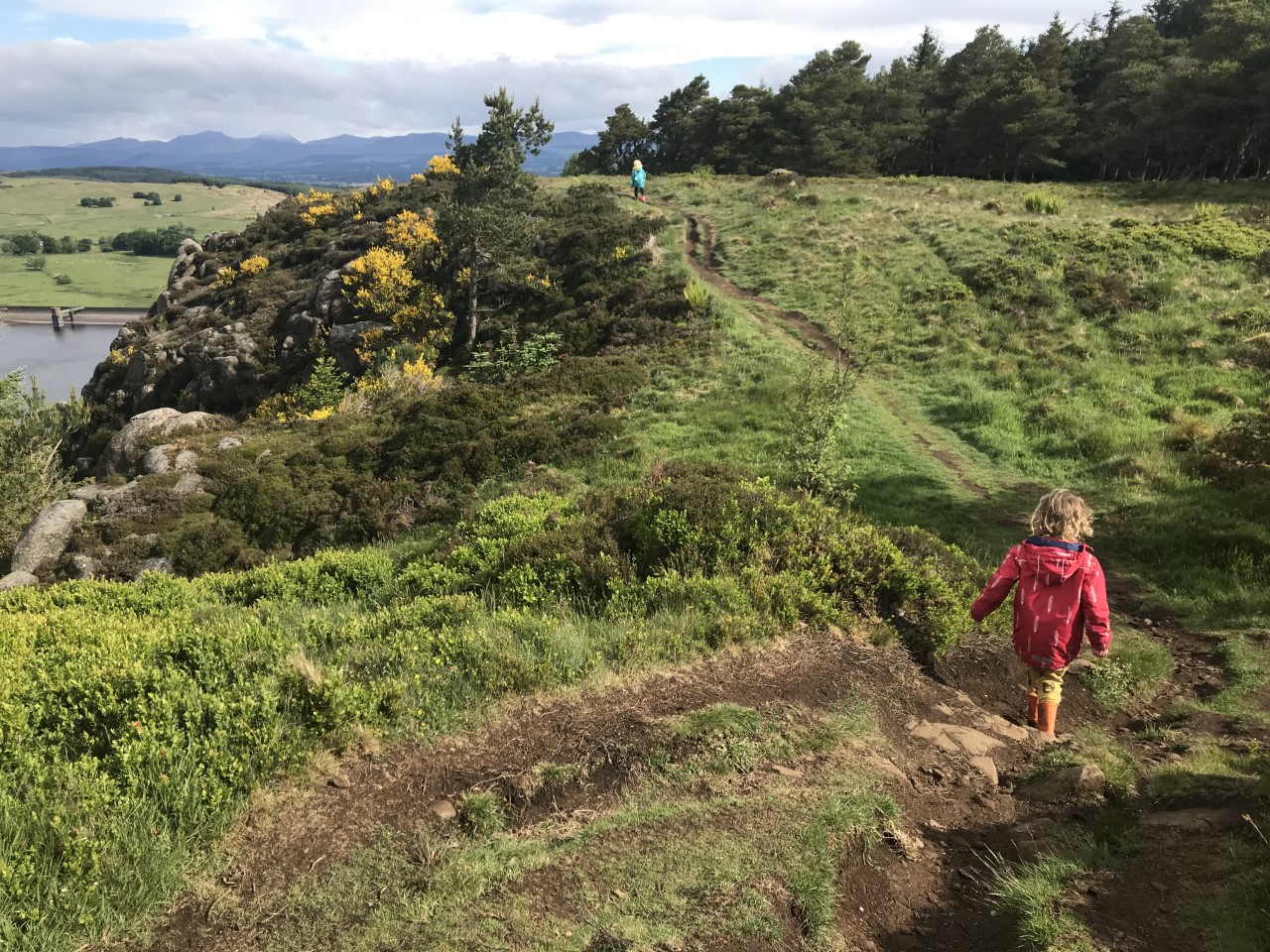 Geography
Both children love playing with their globe and looking at the various maps around the house (I am a big fan of maps!!).  So they like to look at places we've been and where they would like to visit.  They also use Google maps on my phone to play a game where they go to Edinburgh airport and pretend they are boarding one of the planes they can see and then fly (swipe!) across the map until they get to their destination country and find the airport in that country by zooming in.  My eldest especially can spend ages doing this and exploring the countries this way.
We've also been watching the 1980/90's television series Mysterious Cities of Gold (currently on Amazon Prime).  I loved watching it as a child and I'm sure it started a bit of wanderlust in me when I was young.  Starting out in Barcelona the series follows Esteban (the child of the sun) and Zia (an Inca girl) across the Atlantic to the Galapagos Islands where they meet Tao and the three travel to South and Central America searching for the lost cities of gold.  There are plenty of geographical references (Machu Picchu and Lake Titicaca for instance) and historical too.
Music and Art
An easier kid-friendly beeswax craft was making a beeswax candle.  We just needed to heat up the wax sheets with a wick inside, then roll it up into a candle.  They don't want to light them though!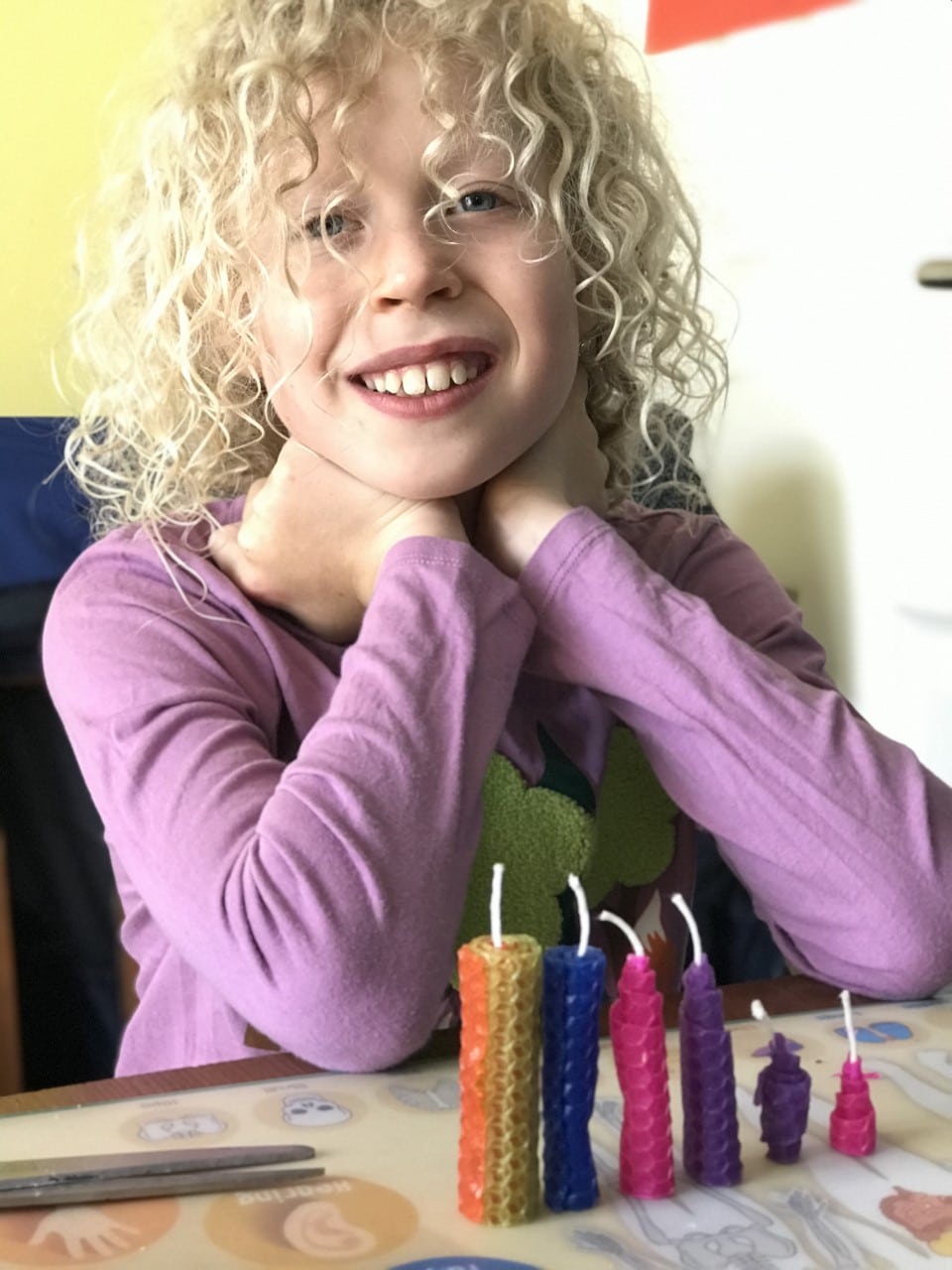 The children have also been making various pieces of art work themselves, including drawing, colouring and even designing their own theme parks!  The eldest's theme park with a historical slant was pretty good, he had included rides themed on four areas; The Big Bang, Stone Age, volcanoes and dinosaurs.  I love seeing how their imagination works!
Kids Groups and Clubs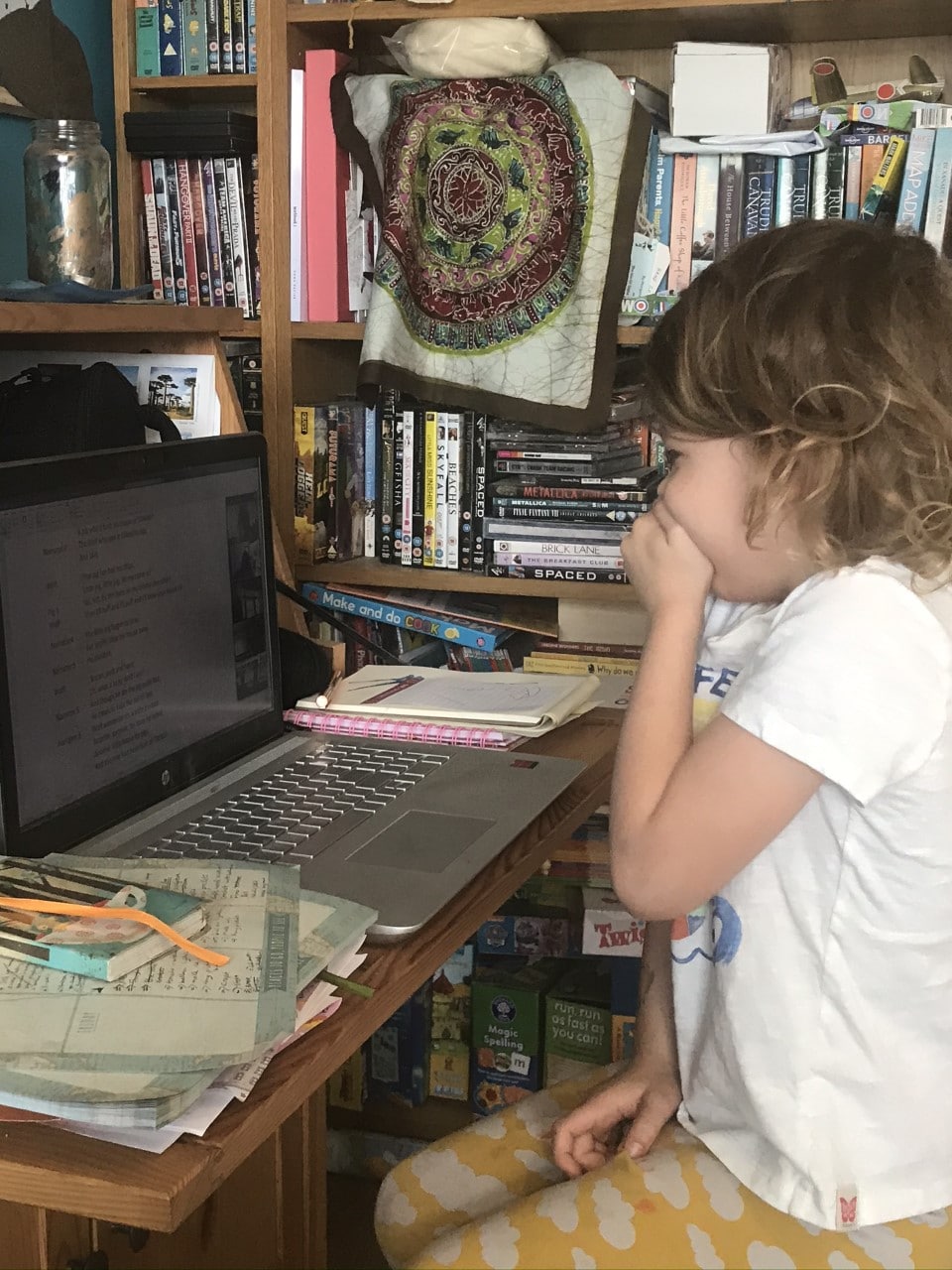 Pin Home Education Scotland For Later