Home Education in Scotland
September was a lovely month for the most part.  The weather has been fairly warm for Scotland and we even managed a short holiday near Dunbar over our eldest's 9th birthday.  He had a fantastic time in our little treehouse getaway, playing on the beach every day.  Home education in Scotland is currently not back to normal (obviously!) but it's certainly getting better!
As usual we the kids (and I!) have learnt a fair amount over the month.  From science to reading and new skills, it's great to see how they develop each day through home education.
Science – Scottish Home Education
We're still in the process of reading a variety of non-fiction books.  One of the ones we were focussing on this month is the Germs lift-the-flap Usborne book. It's full of easy to understand information about germs and how they work, without dumbing it down too much.  I was also impressed that it's been updated to include Covid-19 in the book already too!
We've met up with our little home education science group a few times this month.  The kids spend a lot of time climbing the trees and attacking bracken (as it's a non-native plant).  But we also do a little science too.  Our first week back we chose to do an old favourite of film cannister rockets.  It's simply film cannisters with an effervescent tablet and water, we experimented with differing amounts of water, differing amounts of tablet and having the cannisters lid down and lid up.  You can use any effervescent tablet, so perhaps another time we'll have to experiment with various types of tablet.
The following week we tried to paper chromatography using filter paper, crushed leaves and rubbing alcohol.  The idea is that the colour pigments within the leaf should separate and you can see what colours the leaves will turn in autumn.  Although it wasn't hugely clear, we definitely had the green pigment with a narrow line of yellow in some of the leaves we tested.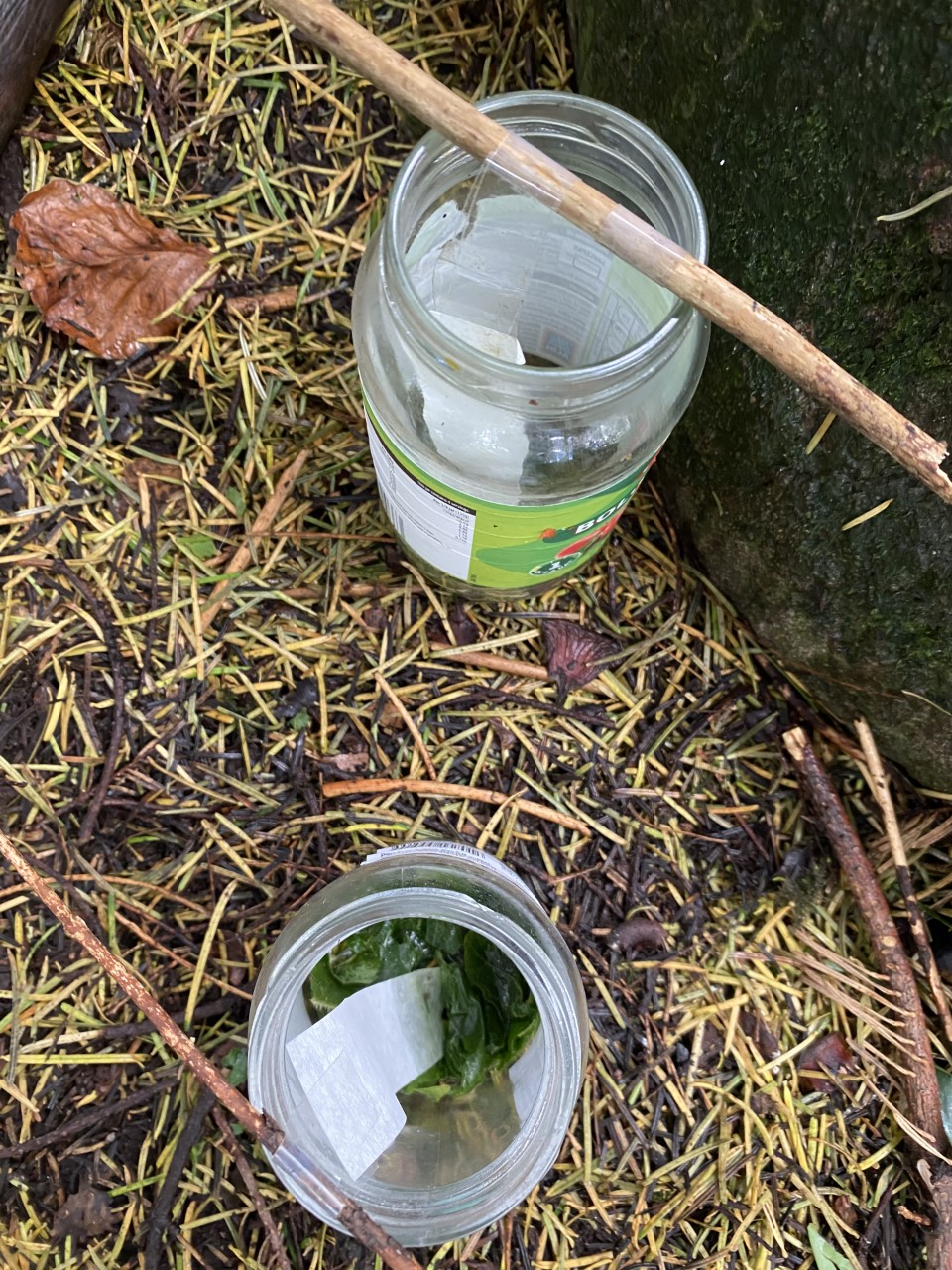 Safari Park
The kids had their first visit back at Blairdrummond safari park since lockdown happened.  One of the most important things the kids wanted to see was the new dinosaur section.  Neither have been hugely into dinosaurs, but getting to see them up close moving and roaring is very cool!  You're probably wondering what this has to do with science, but whilst looking at the dinosaurs we also read their names and checked out the other information about them.  Plus discussed the fact that we don't actually know what colour they were or how many had feathers rather than scales.
Aside the dinosaurs we also visited all the animals.  Lions are always a favourite and it was lovely to see the giraffes munching the leaves for lunch. As you can't currently get the boat to chimp island there is a new path to see the chimps across from the giraffe enclosure.  The kids were particularly taken by this mirror that shows you what the different chimp facial expressions are! They definitely tested out how to be scared and angry chimp.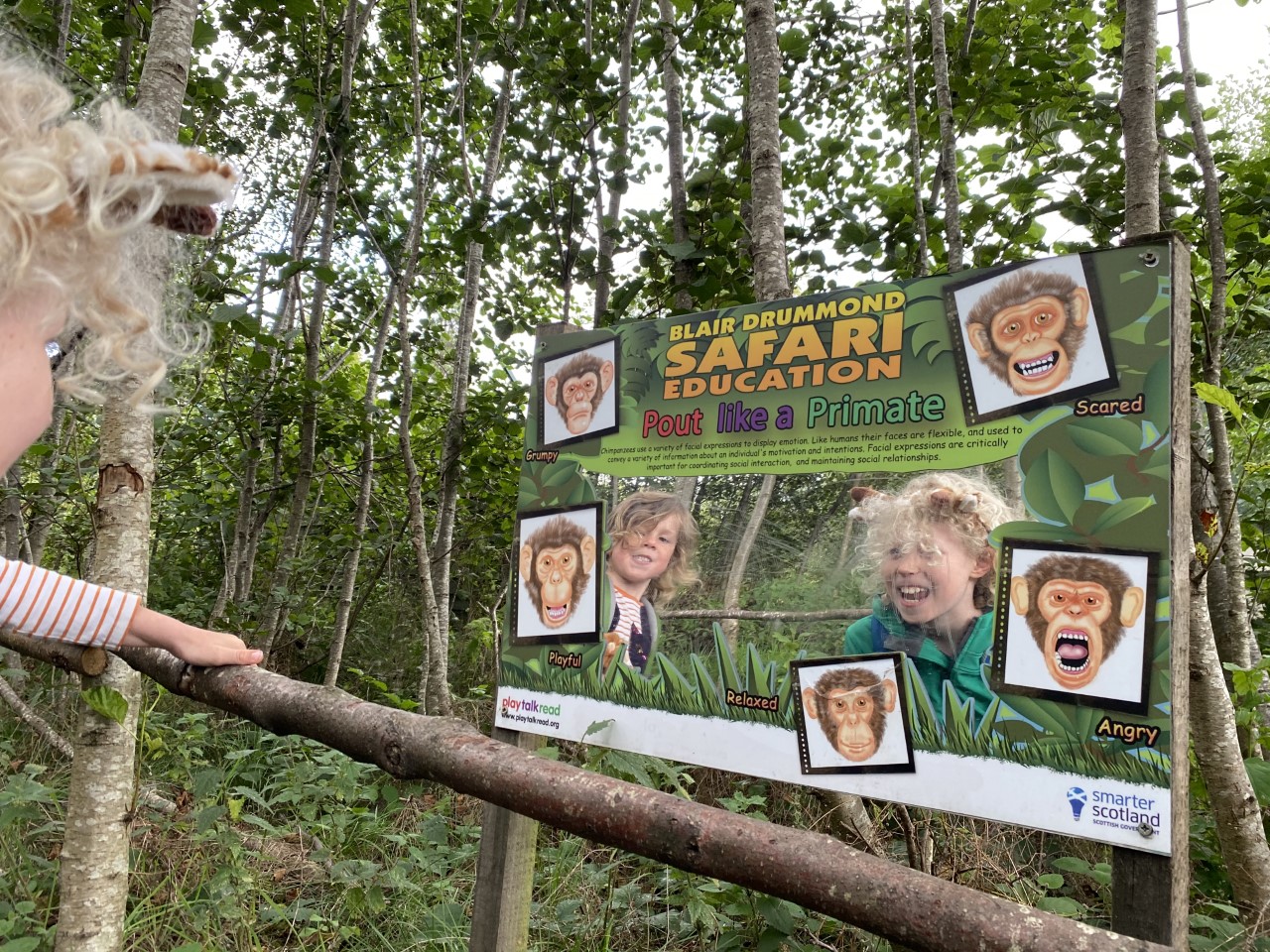 Animal Observations
After one of our science sessions we were lucky enough to spot a mole on the surface of the forest floor.  It was quite exciting for us all and we could clearly see the big front feet the mole had for digging.  When it touched one of the kids hands by accident it ran straight back to a hole beside a rock!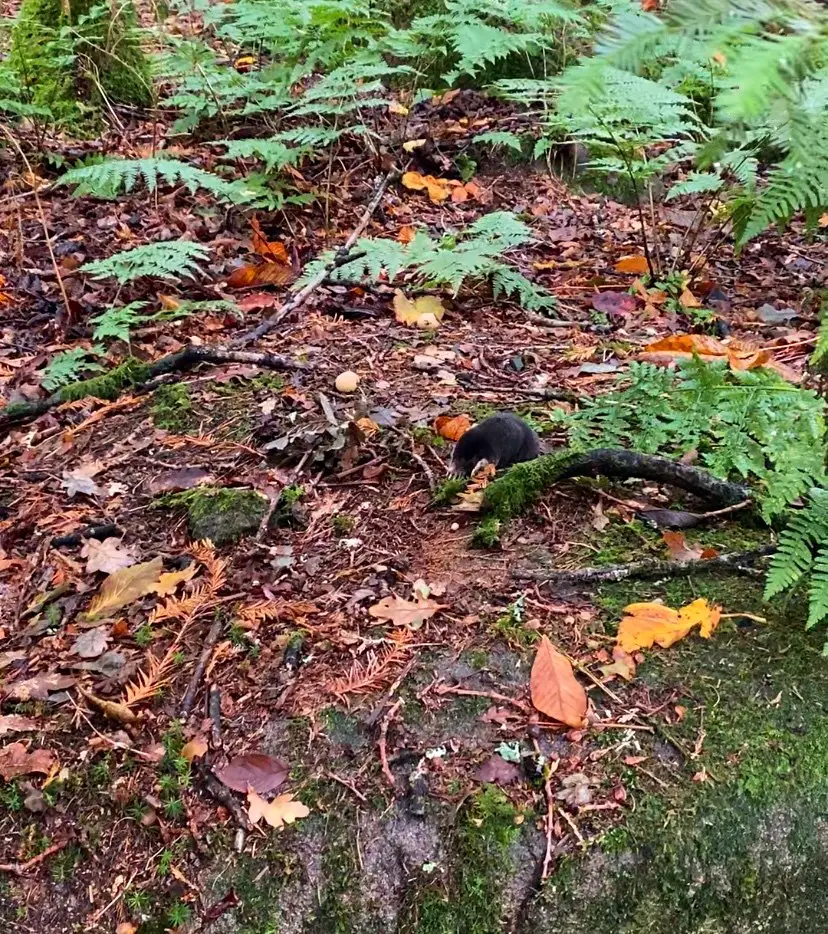 Whilst we were away near Dunbar in Scotland over our eldest's birthday week we met some gorgeous alpacas.  Harvest Moon Holidays has alpacas in the field beside the treehouses and you are able to feed them each morning at 10am, which was amazing for the kids! Also getting to watch the animals behaviour whilst feeding and interacting with each other was interesting.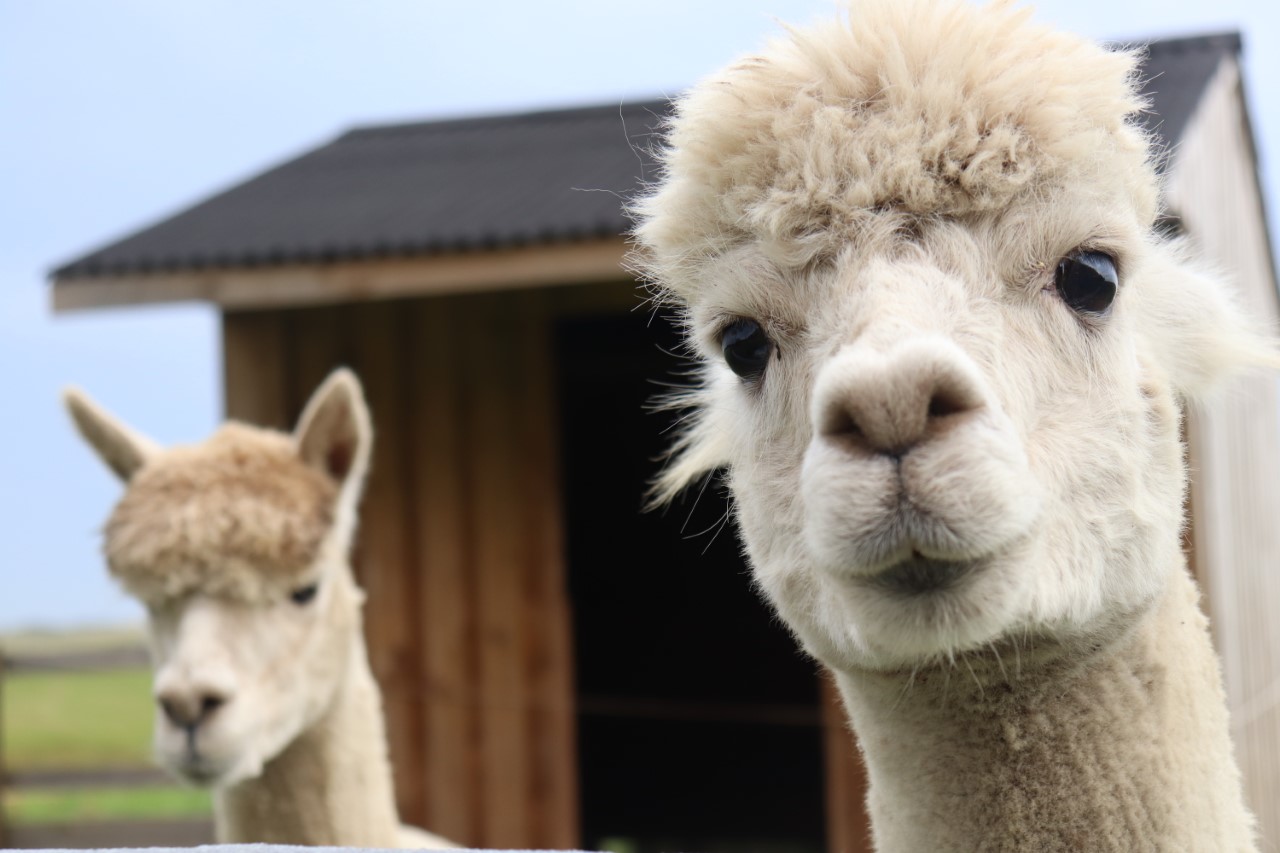 Of course there were also goats and chicken around to watch too.  The kids had fun watching the animals different behaviours, especially when a cheeky goat kept trying to steal the alpacas food!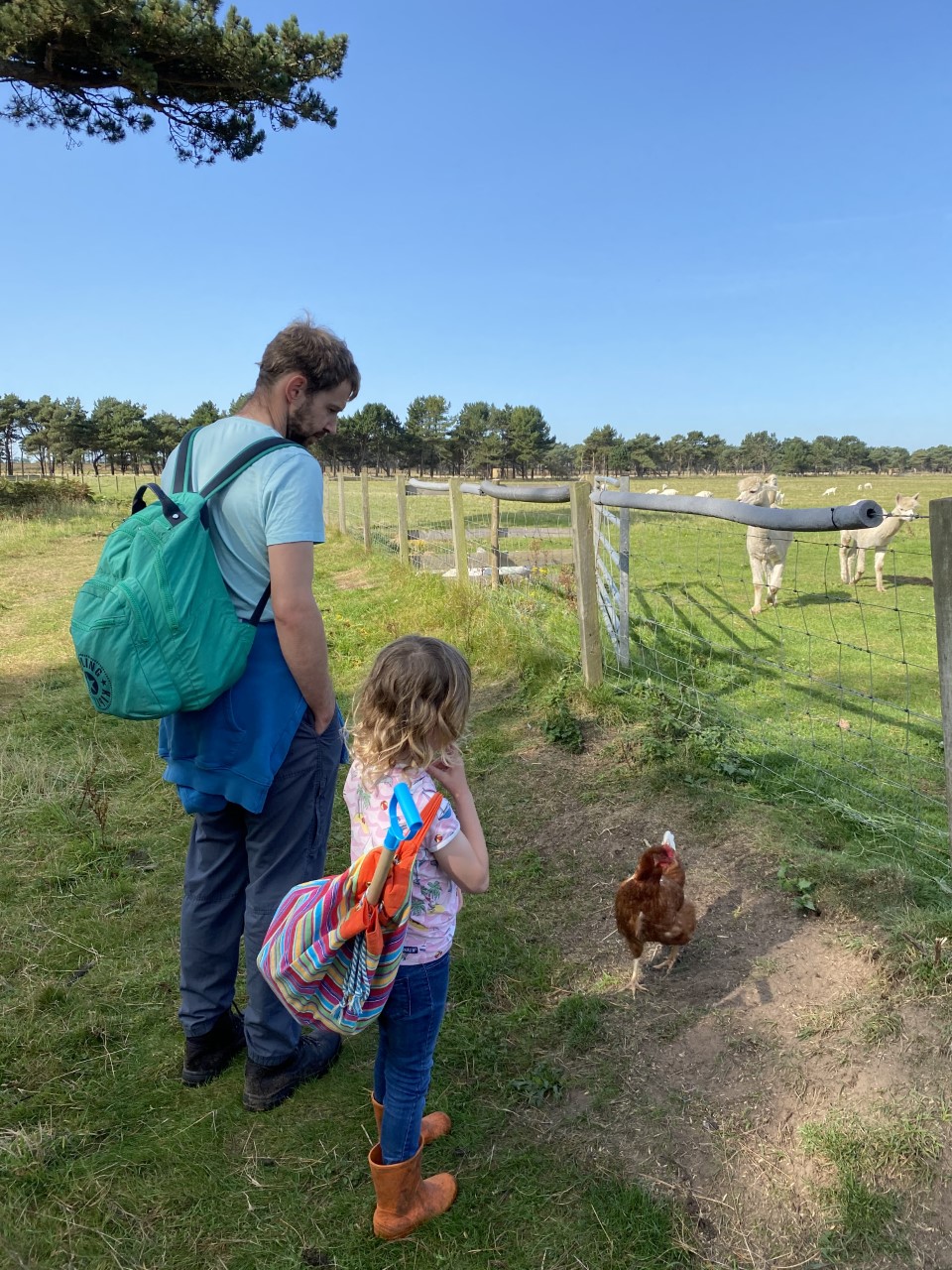 STEM Education
The kids have a bath bomb making kit which they love using.  It's fairly simple with just the usual ingredients of citric acid, bicarbonate of soda and a few sprinkles etc.  It's a good exercise in chemical reactions too as the bicarbonate of soda reacts with the water.
Lego is always a hit with my eldest and with his 9th birthday this month he received several new sets to complete.  The biggest set was an aeroplane which he completed within 2 hours!  He definitely knows how to build and engineer Lego now.  I'm not sure which other way to go with Lego for him without it getting way too expensive!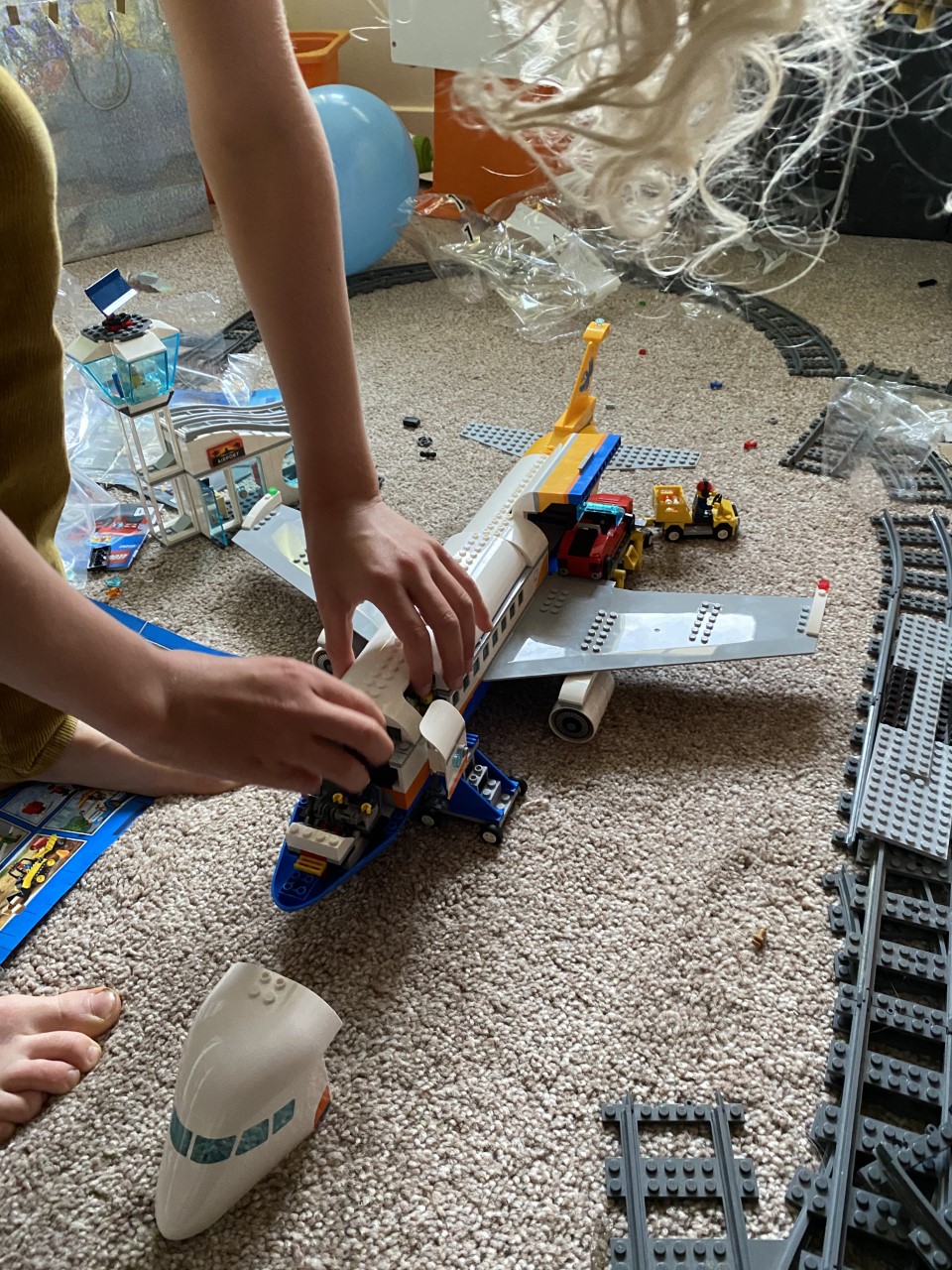 Unstructured Play – Home Education Scotland
The kids have a lot of free time for unstructured play.  I think it's quite important to let them play without any adult direction, it's been shown through various studies to help children with their social, emotional and cognitive development.  Of course I do have to intervene when my children decide to start fighting with each other!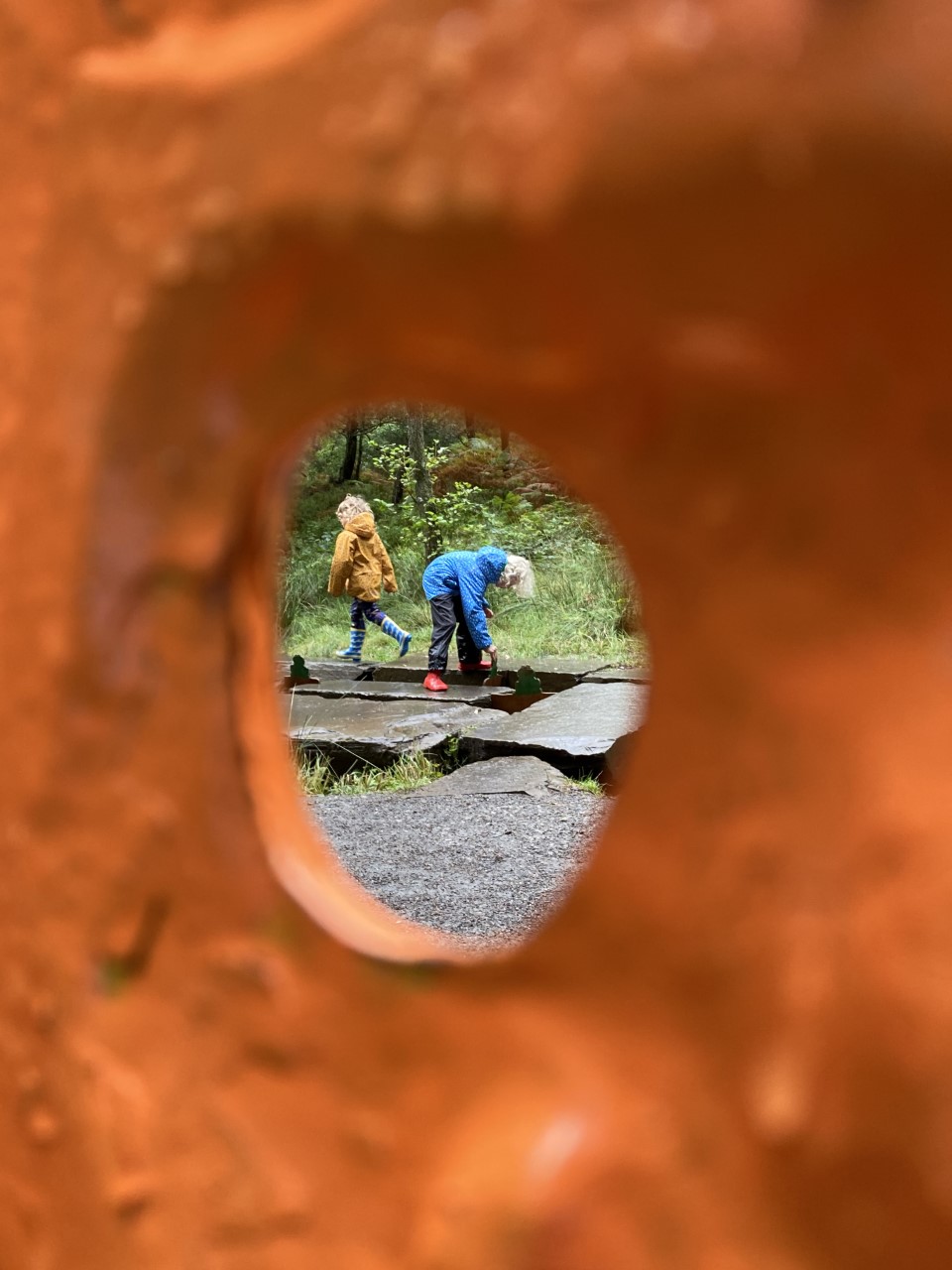 We've been out in the woods near our house as well as further afield at Aberfoyle, where they have some great areas for the kids to play along a short walk.  We even managed to see a red squirrel there again too!
Whilst we were staying near Dunbar we visited Eastlinks Family Park for our son's birthday.  They both enjoyed running around the castle, but I think it was the go-karts that stole the show for them!  It's a great place to let the kids run wild for a bit, exploring everything there is to offer.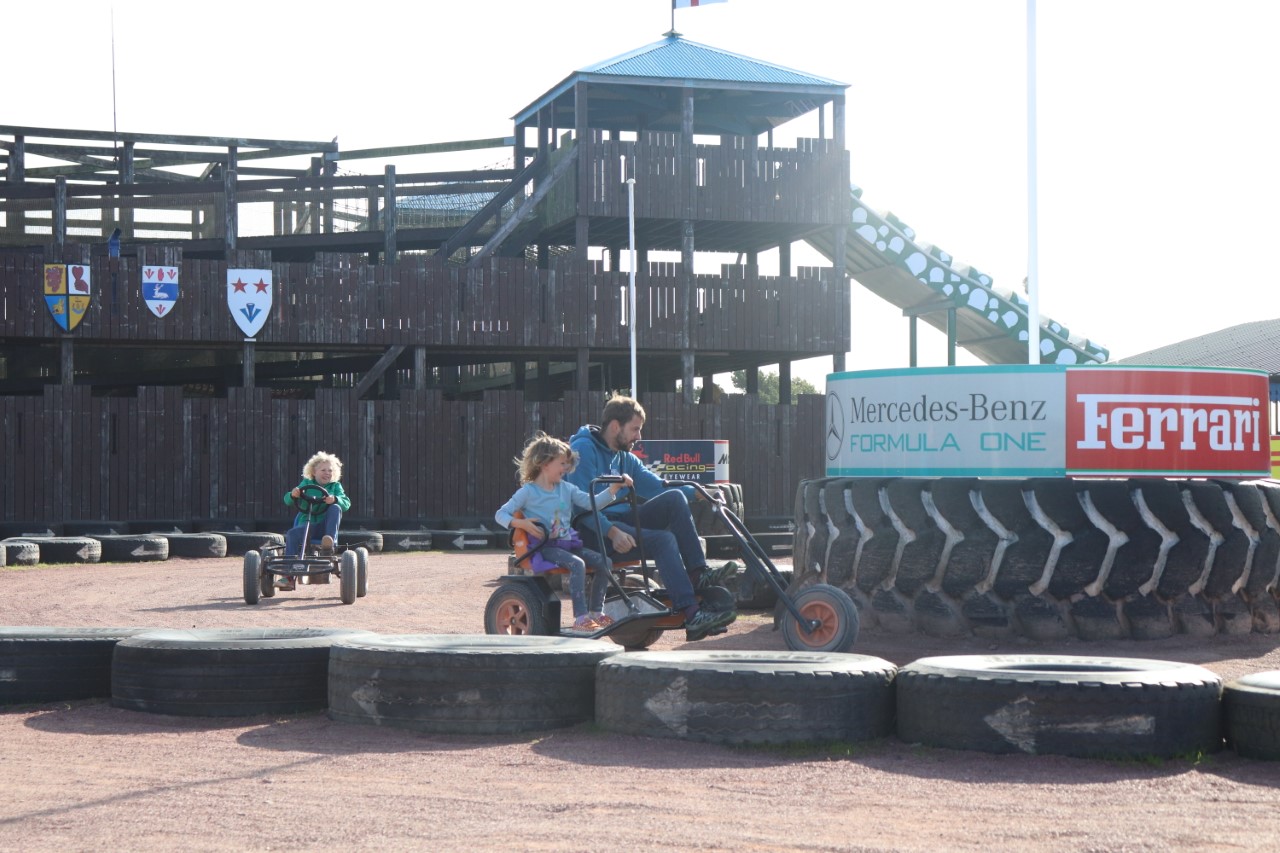 I was quite impressed when our 9 year old managed to 'surf' down the mini dry ski slope on these boards!  We thought they were for sitting down on, but they do actually show that you should stand up!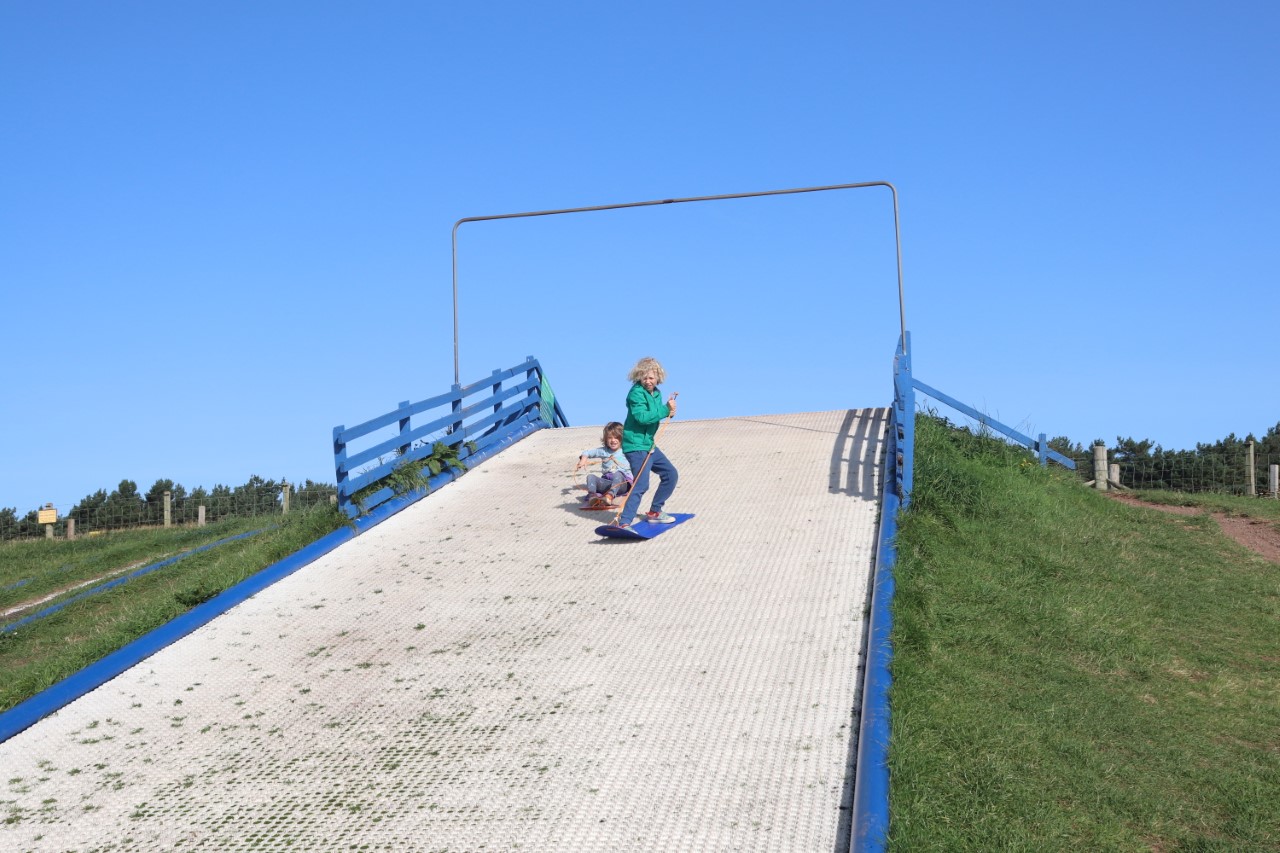 They had their body boards out whilst at the beach near Dunbar and had a lot of fun diving onto the waves with boards.  They are getting quite good at catching waves, although I think they would probably enjoy a surf lesson too!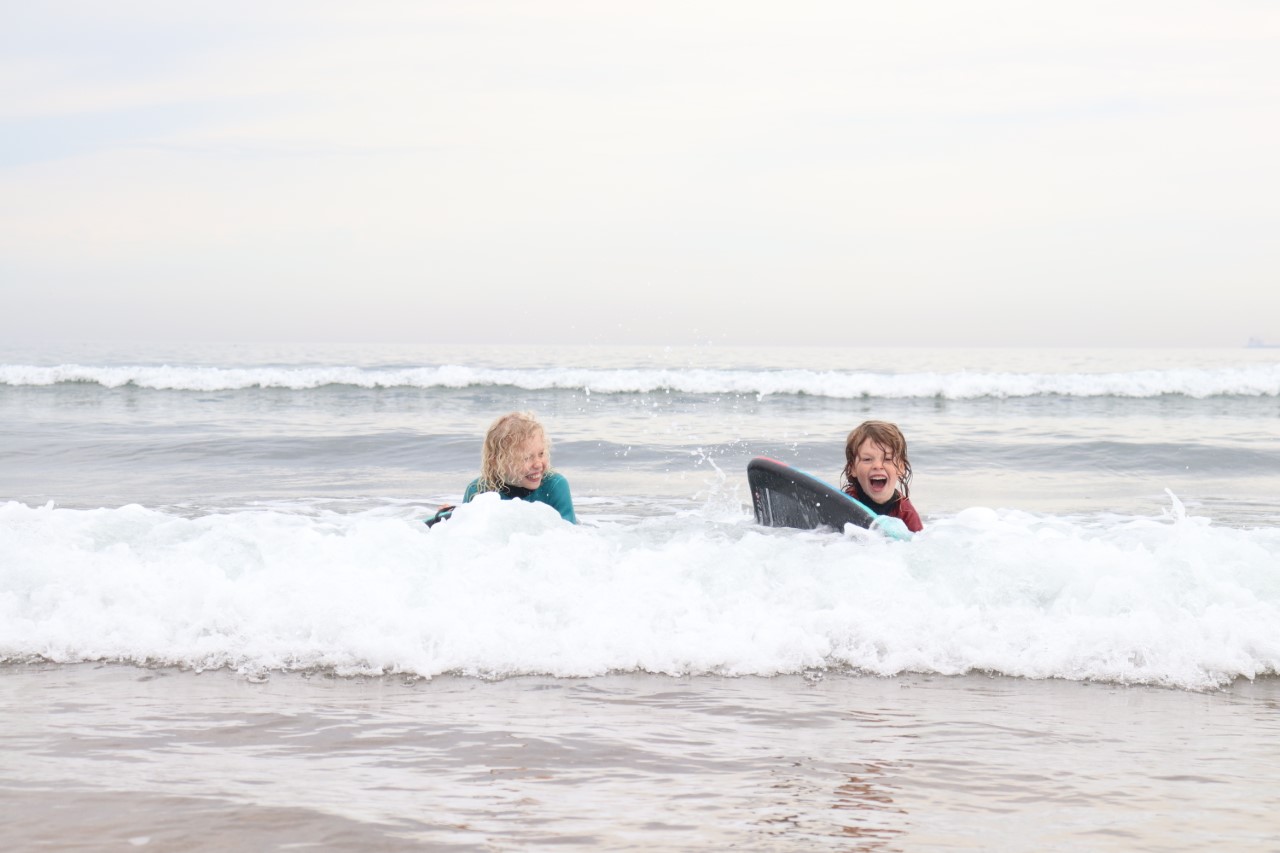 As much as they love playing on the body boards, the kids spent a lot more time just running in and out of the sea.  Making up games about waves chasing them etc.  They have so much energy!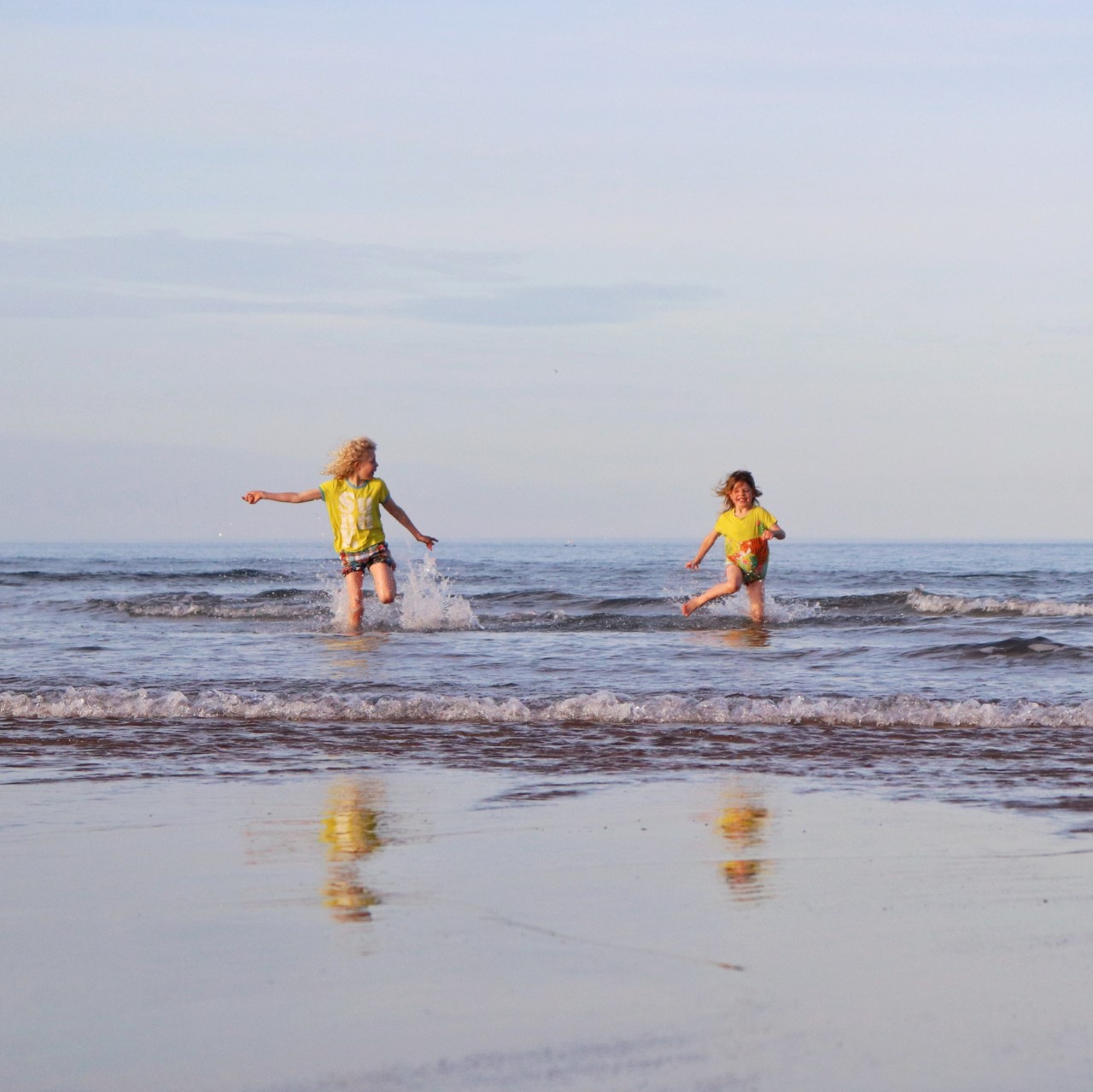 Indoors they have plenty of time to play with their toys how they like.  However the favourite thing to do is probably just different imaginative play, which usually results in messy rooms!
Reading and Writing – Home Ed Scotland
The kids have been enjoying using reading eggs this month, with our 9 year old choosing to play that rather than other games on their tablet.  I'm impressed at how quick the 6 year old is coming on, at the beginning of the month he was struggling to identify the letters still, but a few weeks later he is spelling out 3-4 letter words.  His older brother is at the stage of reading paragraphs on the app, but he's still needs a little confidence boost that he can do it if he tries.
I look forward to the day when our 9 year old realises he CAN actually read most things, he just needs to try!  Of course we continue to read stories and factual books to the children every day, which should definitely help on their reading journeys.
Writing has mostly consisted of writing signs for creations and adding to birthday and Christmas lists. It's definitely been reading that has taken the lead during this month.
Mathematics – Scotland Home Education
The kids have practised maths with various board games as usual.  We do love a good board game!  I've also been playing the times table rock stars via bluetooth so that the kids might learn some more of their tables through song.  It's certainly working for me anyway, when I need to think of one of the times tables the songs pop into my head! Ha ha!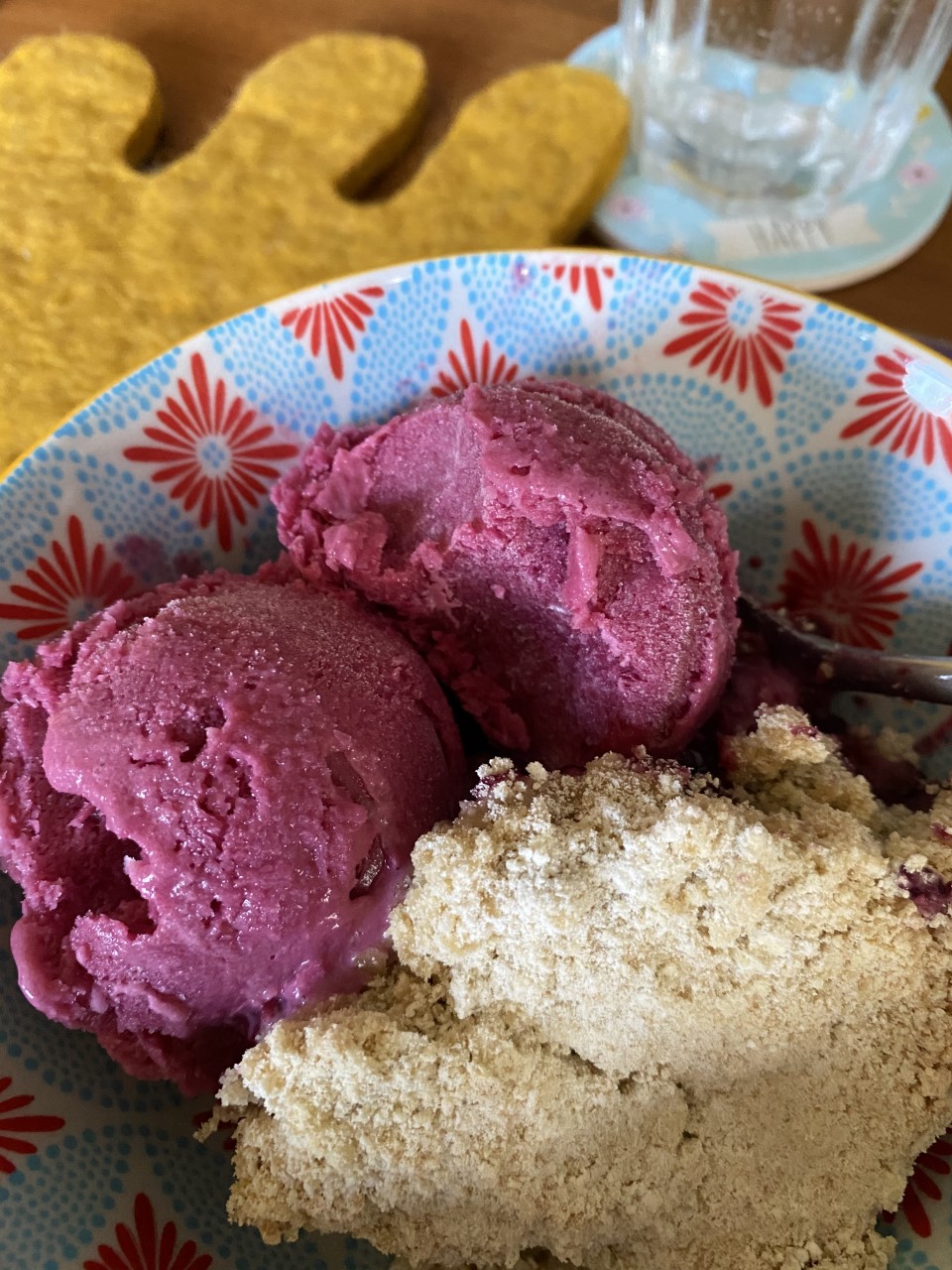 We bought back a lot of blackberries from Gigha at the beginning of the month.  So the kids and I made some delicious blackberry frozen yoghurt, blackberry crumble and a blackberry chocolate brownie cheesecake!  It involved a lot of measuring of ingredients, so the kids had to use their maths skills to make them.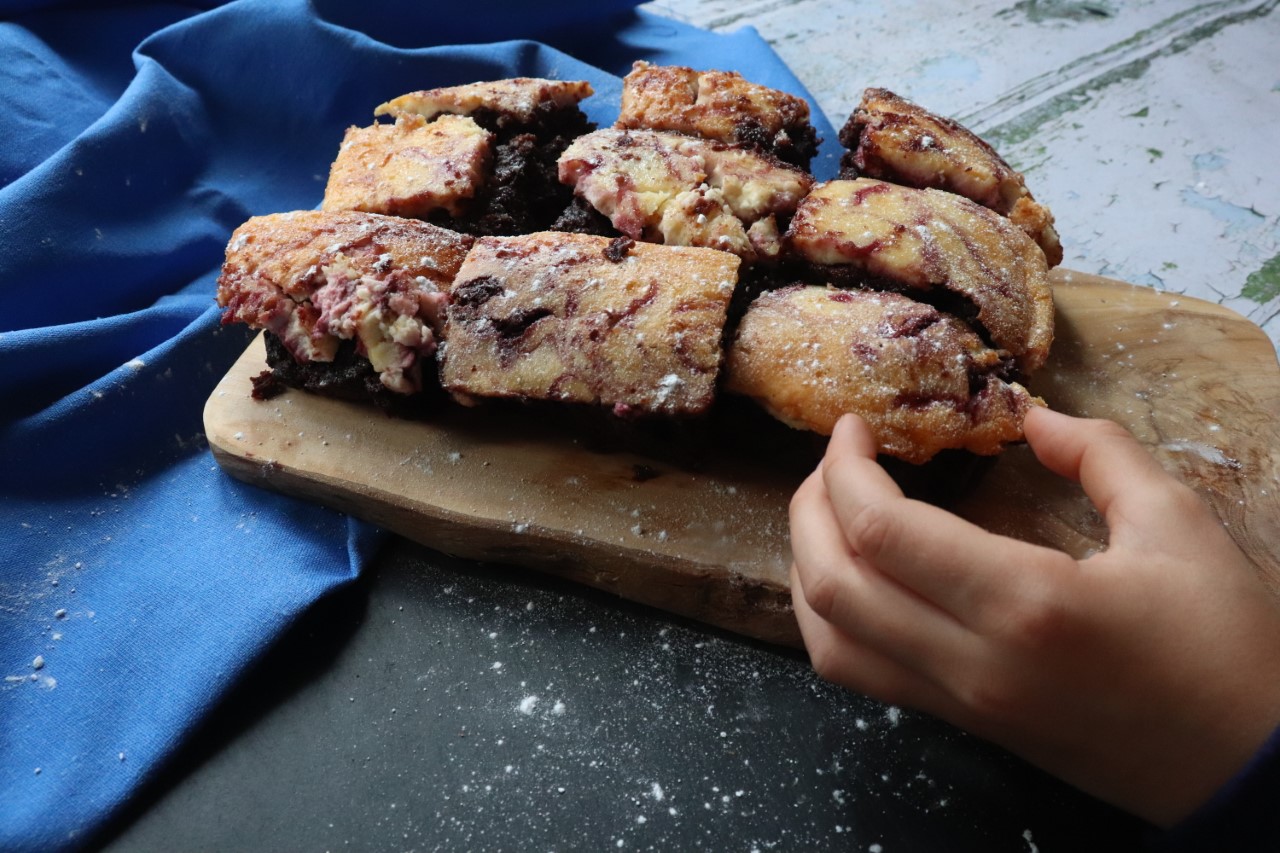 Exercise – Scottish Home Education
My kids can be quite feral and need a lot of exercise!  We go for walks and whilst away at Dunbar they spent a lot of time running around outside or playing on the beach.  They definitely like to run about a lot!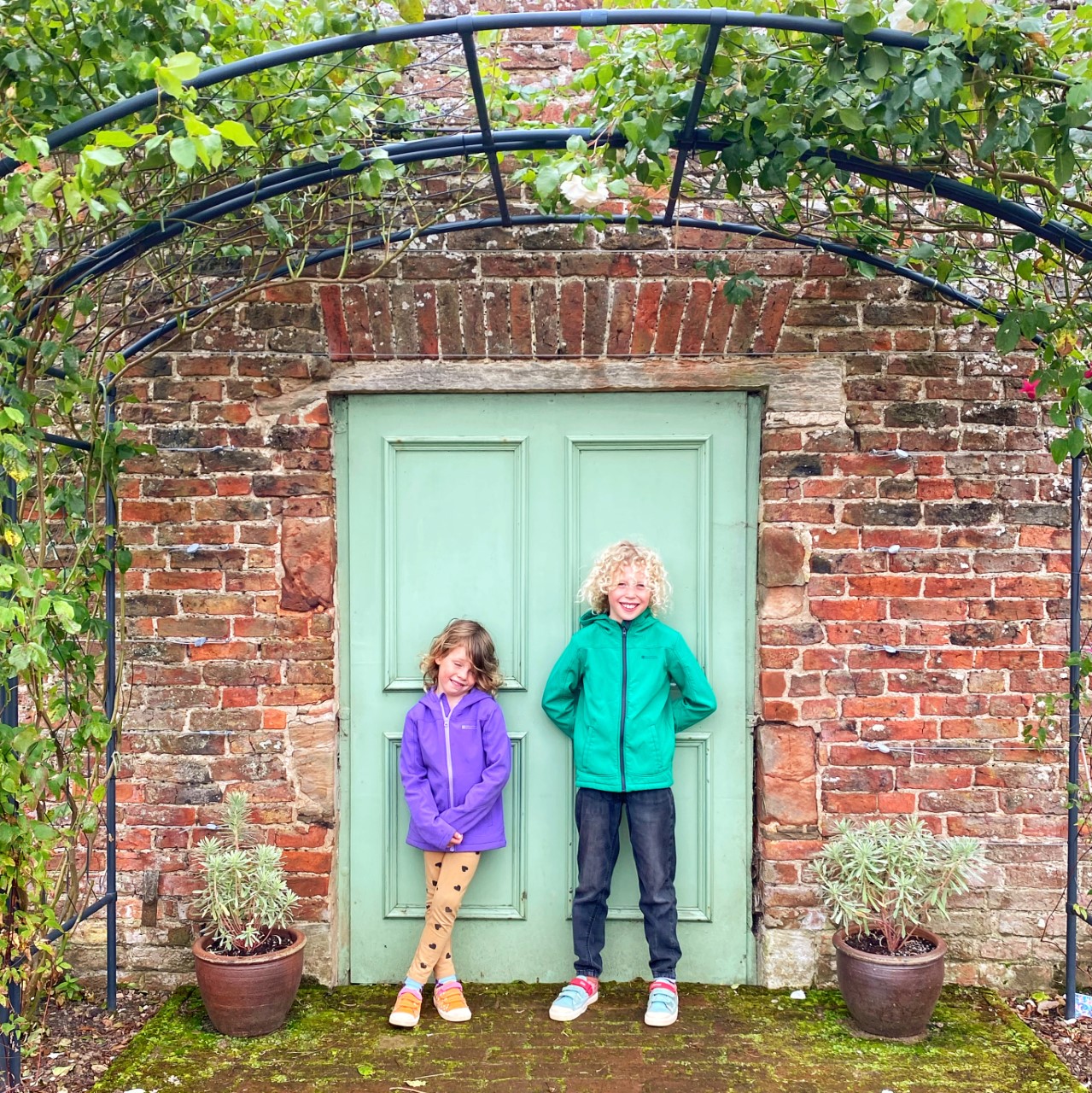 We visited the fairy trail at Archerfield Walled Garden, meant for younger kids, but my two still enjoyed it!  The beach was practically empty so the kids particularly enjoyed being able to race about all over the place without worrying about distancing.  We played frisbee, made sandcastles and splashed in the sea.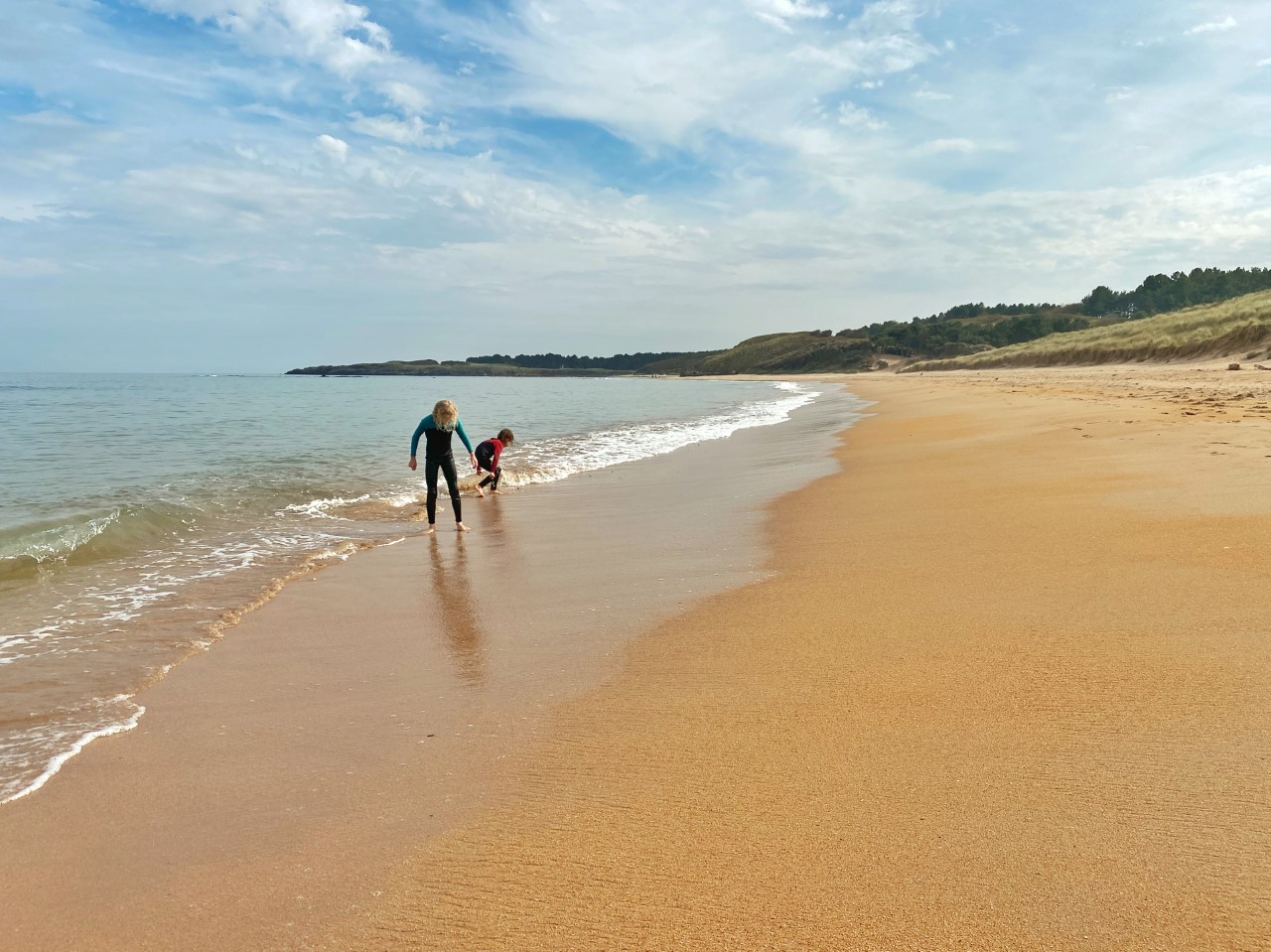 There has also been plenty of cycling this month too, cycling near our house, with friends and further afield.  The kids especially loved the cycle route that took them along past a dirt bike track. They loved watching the dirt bikes on the jumps!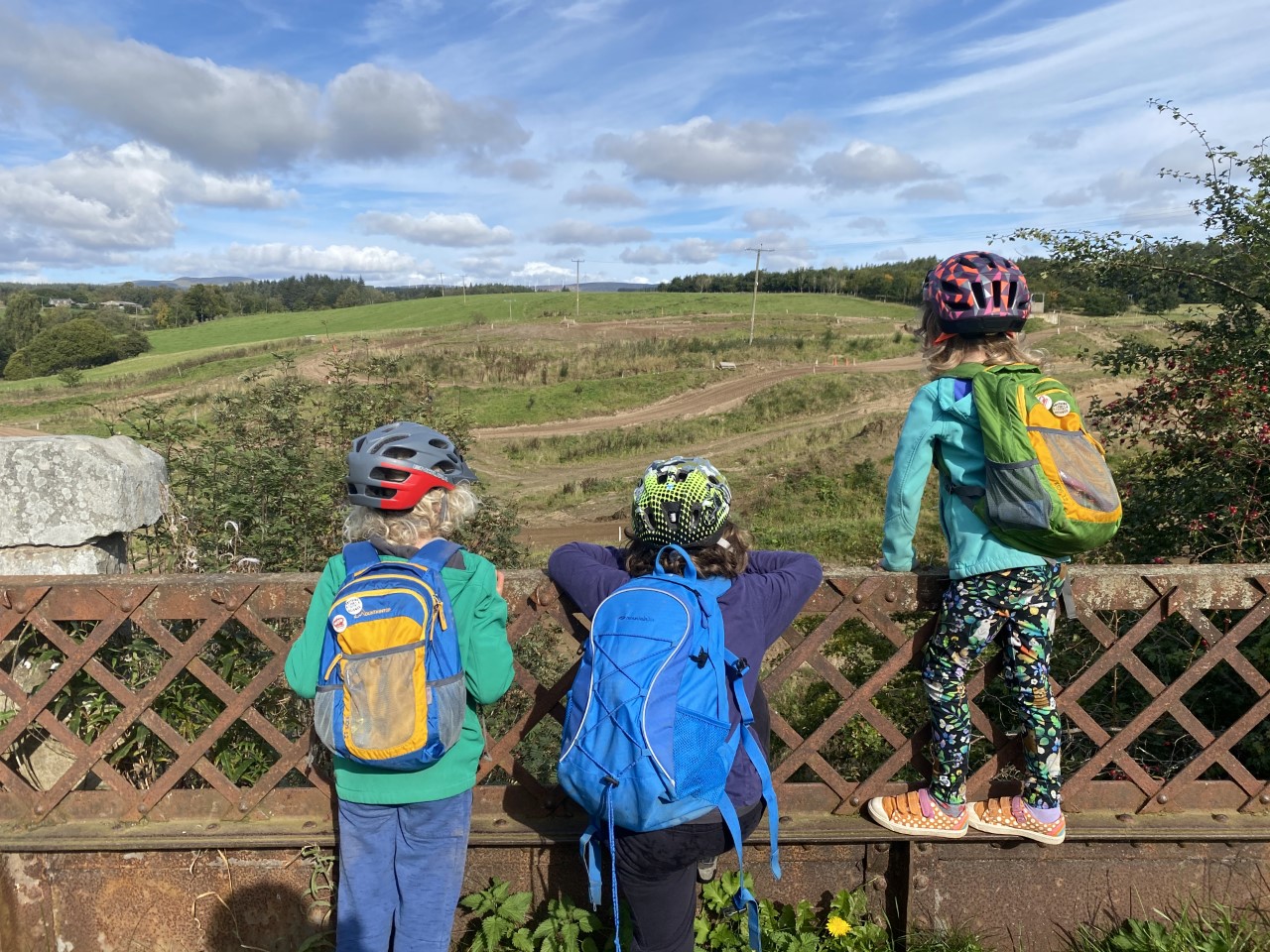 We also went cycling one day at Comrie Croft, they have bike trails and a skills park.  The 6 year old chose to stay in the skills park for most the day, but our eldest also went up the hill along the track several times.  It's just a bit too steep for the littlest!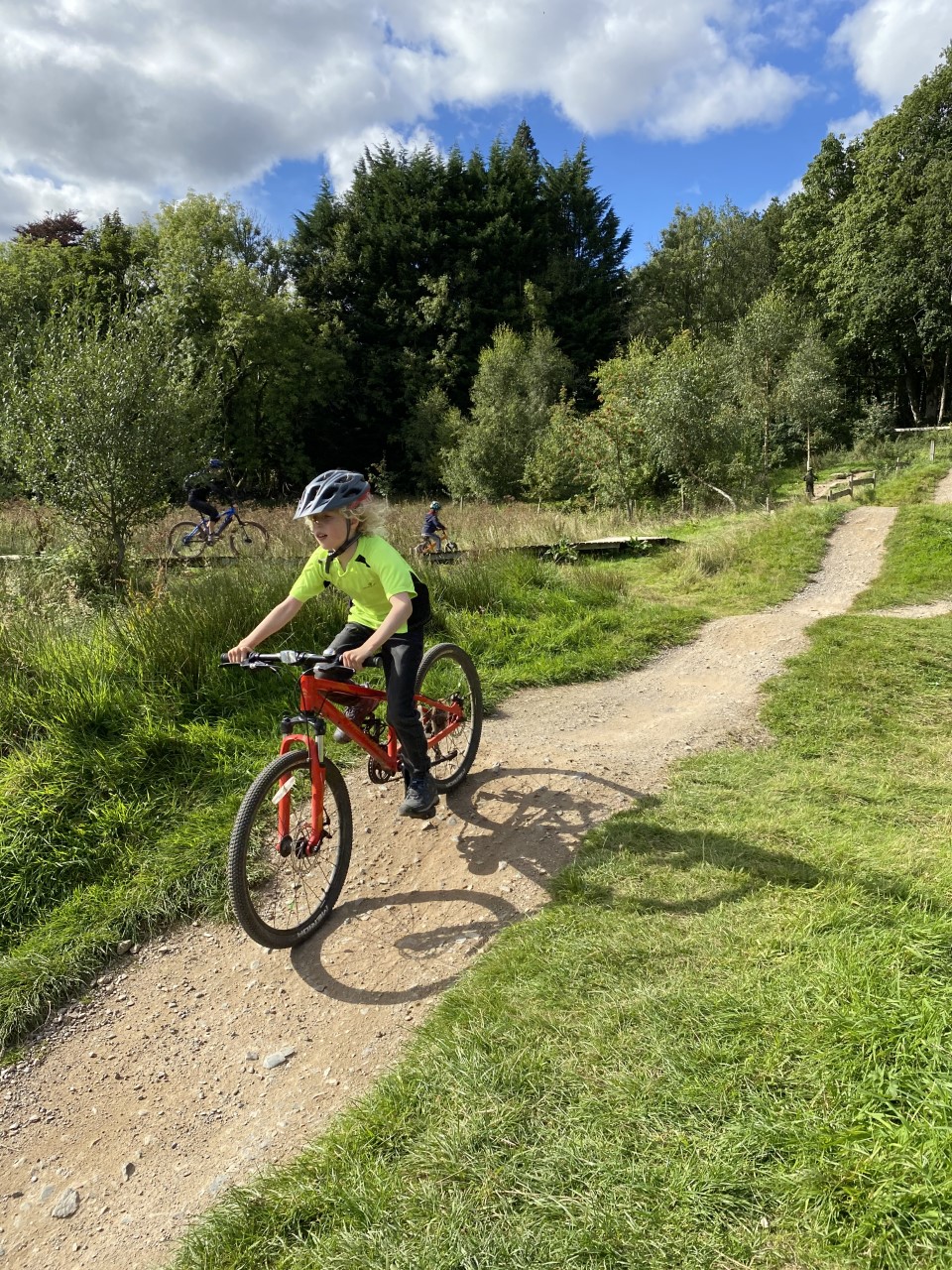 Another home educator organised a rock climbing session one morning in Edinburgh, so we also took the kids along to it.  They had a fantastic time working out routes up the rocks.  The eldest got to the top on both sections, whereas our littlest got half way up both rock sections.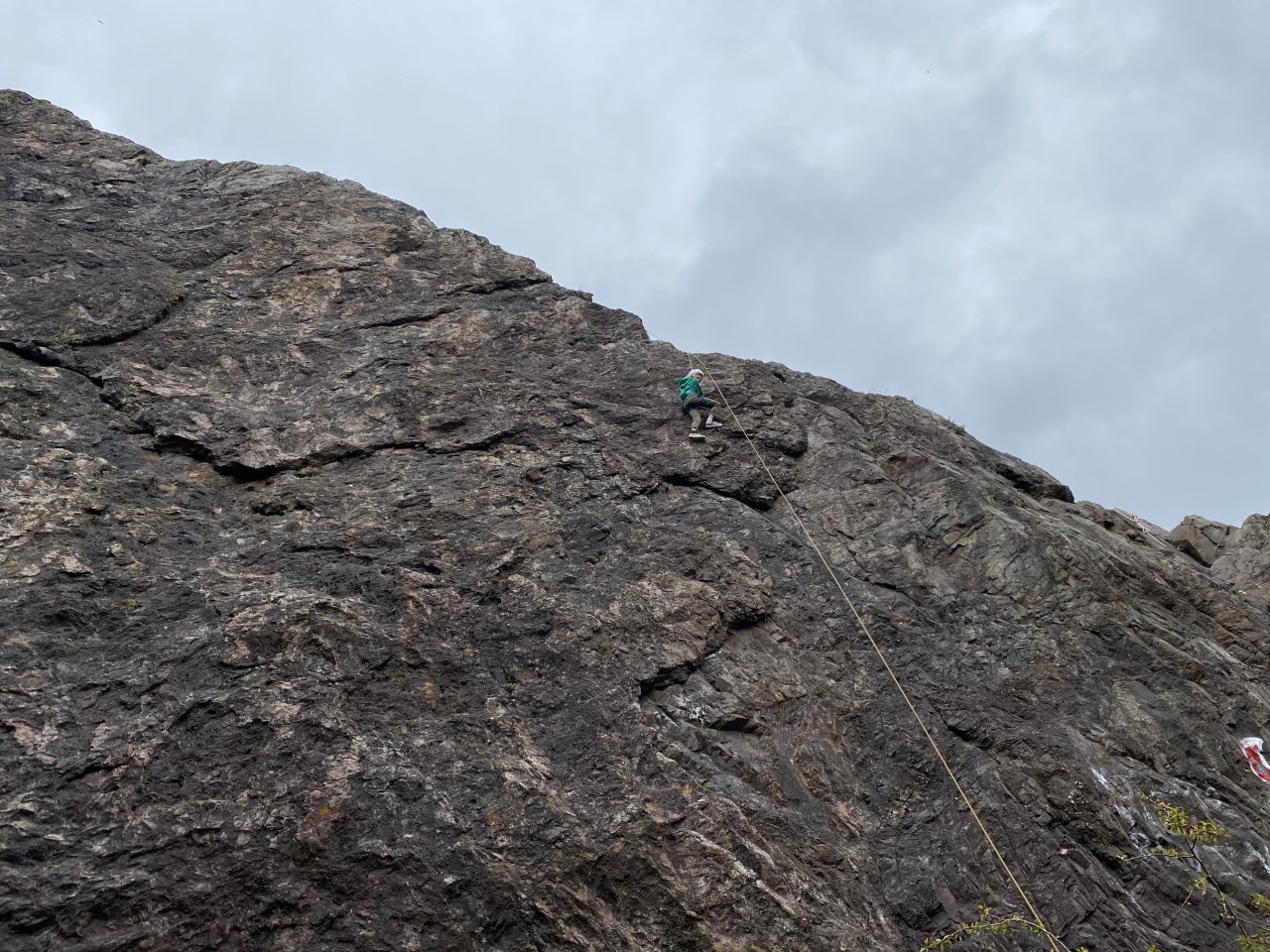 They often climb rocks without ropes, so it was nice for them to have a chance using ropes again!  I have a feeling the 6 year old would have climbed higher without a rope on the first section!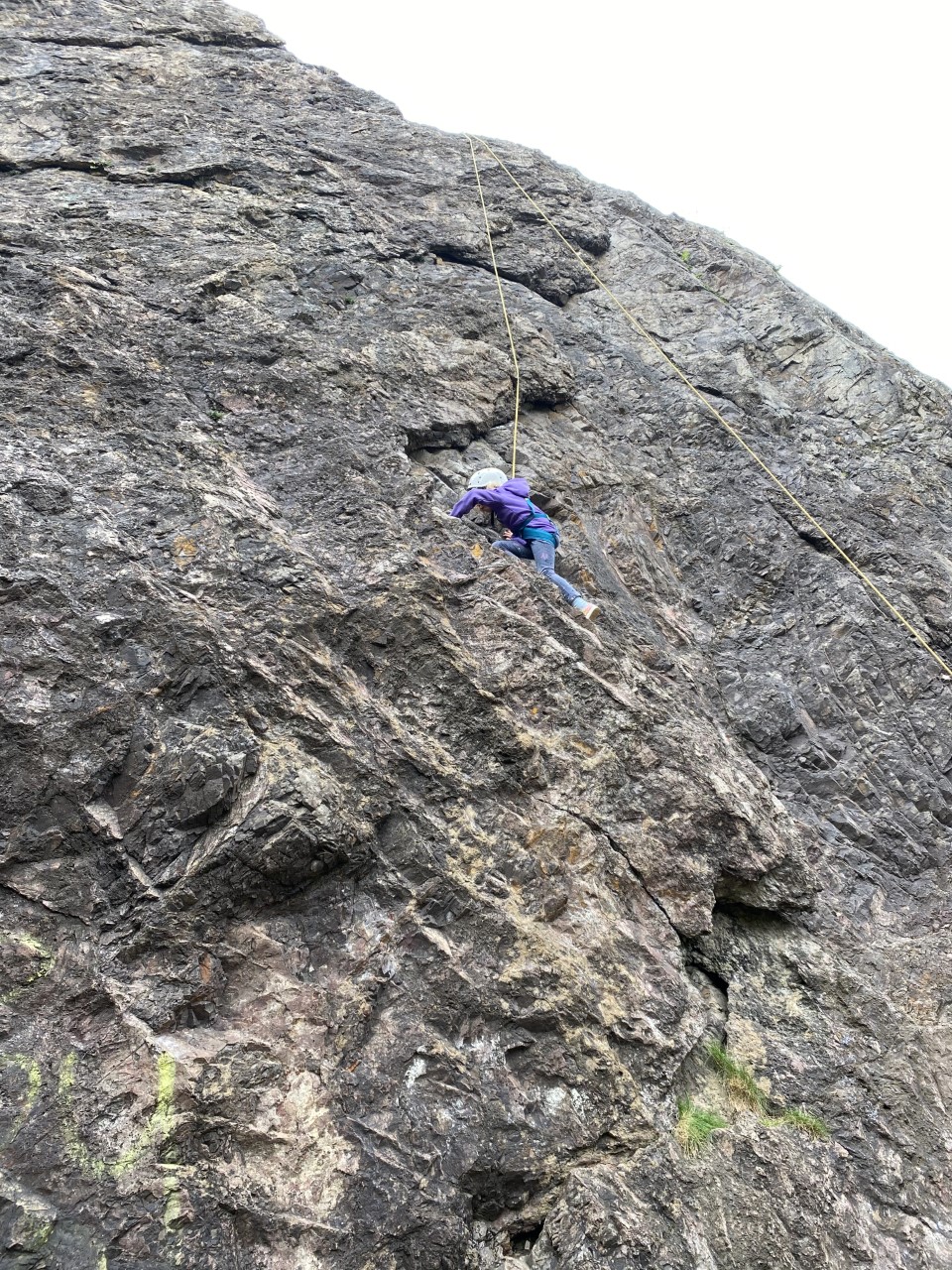 History – Home Ed in Scotland
We've read various books about history this month, particularly with reference to Scottish history.  This has been helped by listening to the History Storytime Podcast that the kids love.  It's partly narrated by two young sisters, alongside their dad and has been great at getting the kids to pay attention to history from around the world!
We've also visited Tantallon Castle again, a lovely castle near North Berwick.  It's right beside the sea, looking out to Bass Rock and is now in ruins.  Destroyed by Cromwell's troops, the castle was the former home of the Red Douglas family.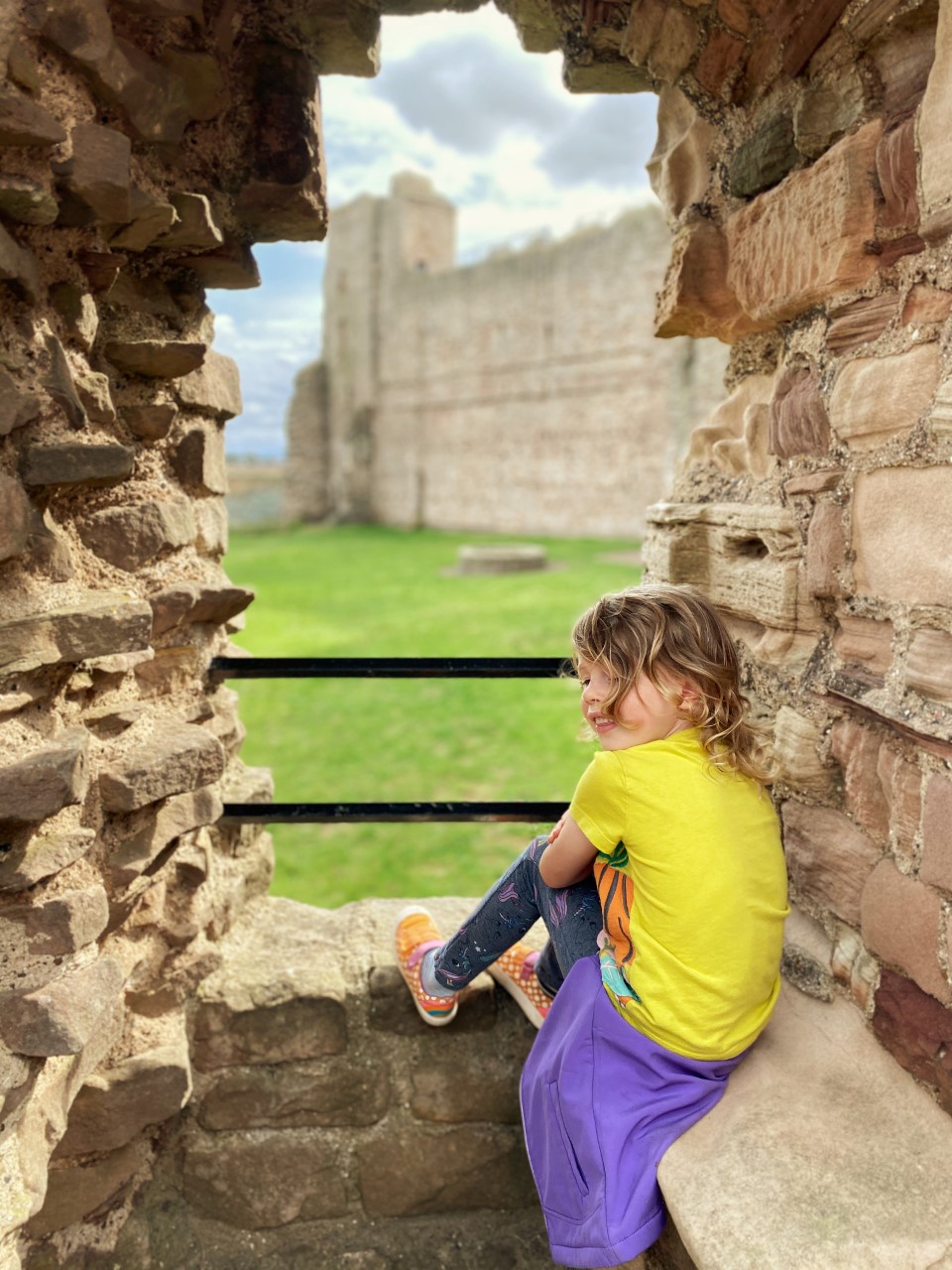 We also learned a little of Bass Rocks history.  It at one time had a church on the island and then a prison.  At one time several prisoners took over the prison and held the rock for several years!
Geography – Scottish Education at Home
Geography has consisted of reading various stories from around the world and finding places on the globes and world maps dotted around the house.
I also bought some new place mats for the table, one of which is all the world flags. Both children have enjoyed studying the mat whilst eating and have noticed similarities in different countries flags.  Our 9 year old likes to point out the flags he knows too.
Music and Art – Home Ed Scotland
Both of the kids have practised drawing, for the youngest it has mostly been adding to his ever growing list of birthday and Christmas ideas.  It doesn't help that he wants everything his brother already has!
Lego was mentioned in our science section, but it's also a type of sculpture and therefore art.  For his birthday our eldest received a Lego game which is basically pictionary with Lego. You have to try and make a Lego structure based on the picture you are given and the others have to guess what it is!  Great for practising to build small structures.
Littlest spent some money he's made by selling things on a new recorder.  As much as I would love to say it's musical, I've regretted telling him he can buy it and hope he can learn how to play it properly soon!!
At Eastlinks family park there is a musical woodland which was awesome all on it's own.  It's only in a small area, but there are plenty of fantastic musical instruments for the kids to try out.  A lot of fun for both the kids and adults.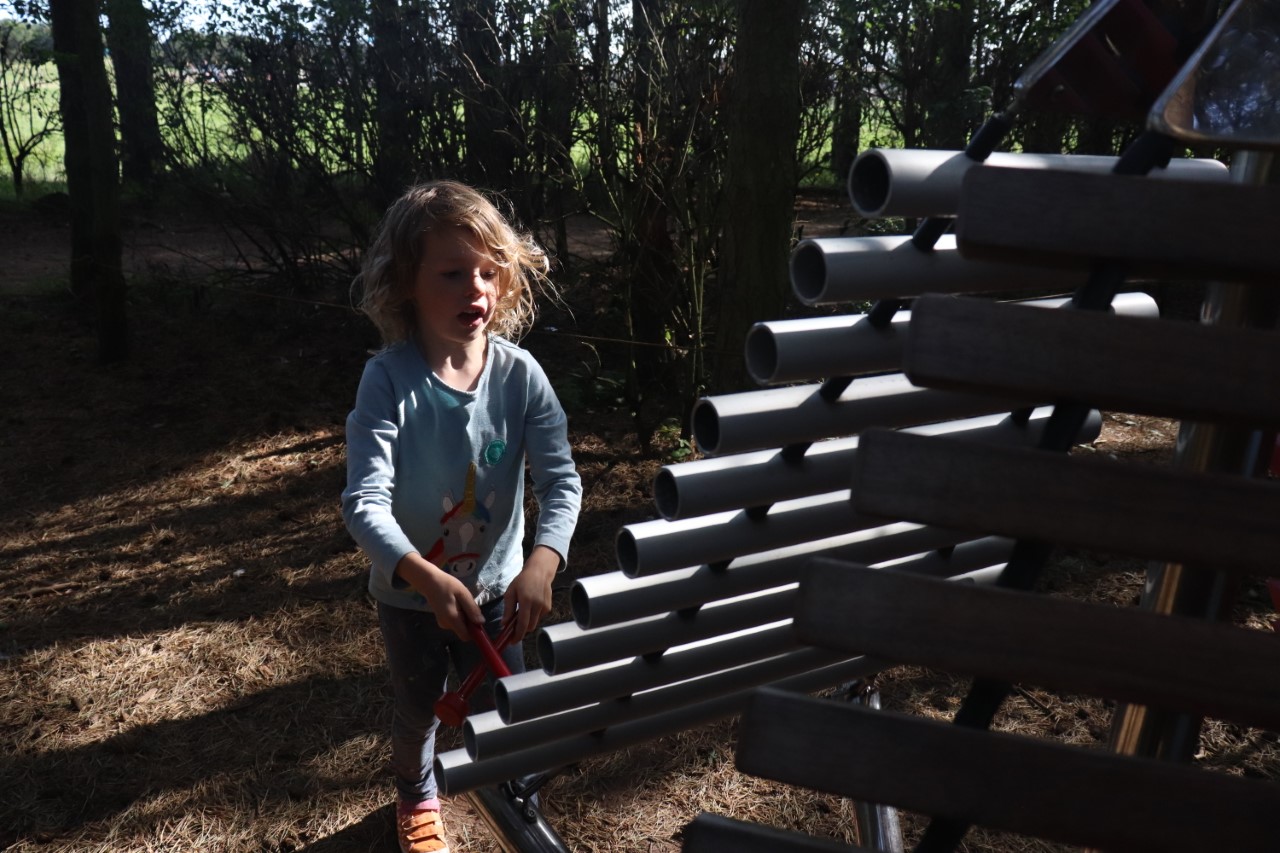 Kids Groups and Clubs – Home Ed Scotland
Various kids club and groups are now back on. Our 6 year old has started back at gymnastics indoors, which he is very happy about it, along with multisports and dodgeball, which both children are currently participating in.
Our eldest also had one evening back at Cubs, which is great, although it's currently only every 2nd week due to numbers of children.  Both of our 6 year old's other classes will start back next month.
Pin Home Education Scotland for Later