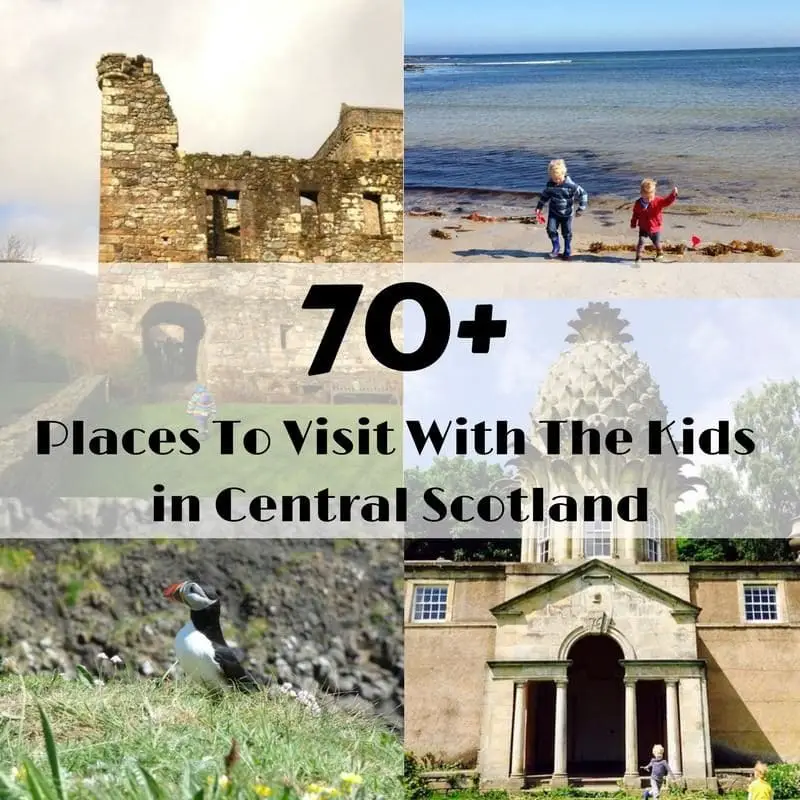 We spend most of our time at the weekends and holidays travelling around our local area and visiting as many places as possible.  I have compiled a list of over 70 family days out Scotland.  Hopefully this information will be useful to both those who live here in Scotland and those visiting from elsewhere in the world.
To make it a little easier to scroll through I have separated the places by region.  I have included Stirlingshire, Falkirk, Glasgow & Dunbartonshire, Edinburgh & Lothians and Fife & Clackmannanshire.  Please let me know if you have any queries about the list or anywhere else you think I should add.
Enjoy scrolling through all the fantastic family days out Scotland!
Family days out in Stirlingshire
Briarlands Farm Park, Stirling.  A favourite farm park of ours.  Indoors there is a play area, cafe, craft station and shop.  Outdoors there are play areas, animal feeding's and tractor rides (an extra £1 per person).  Plus you can pick strawberries when they are in season.
The Lodge, Aberfoyle.  The Lodge is a great woodland for kids with little play areas hidden around the walk.  There is also a squirrel hide, with practically guaranteed red squirrel sightings.  A cafe is in the visitor centre along with an information area and wildlife cameras.  There are both short and longer walks depending on how adventurous you want to be.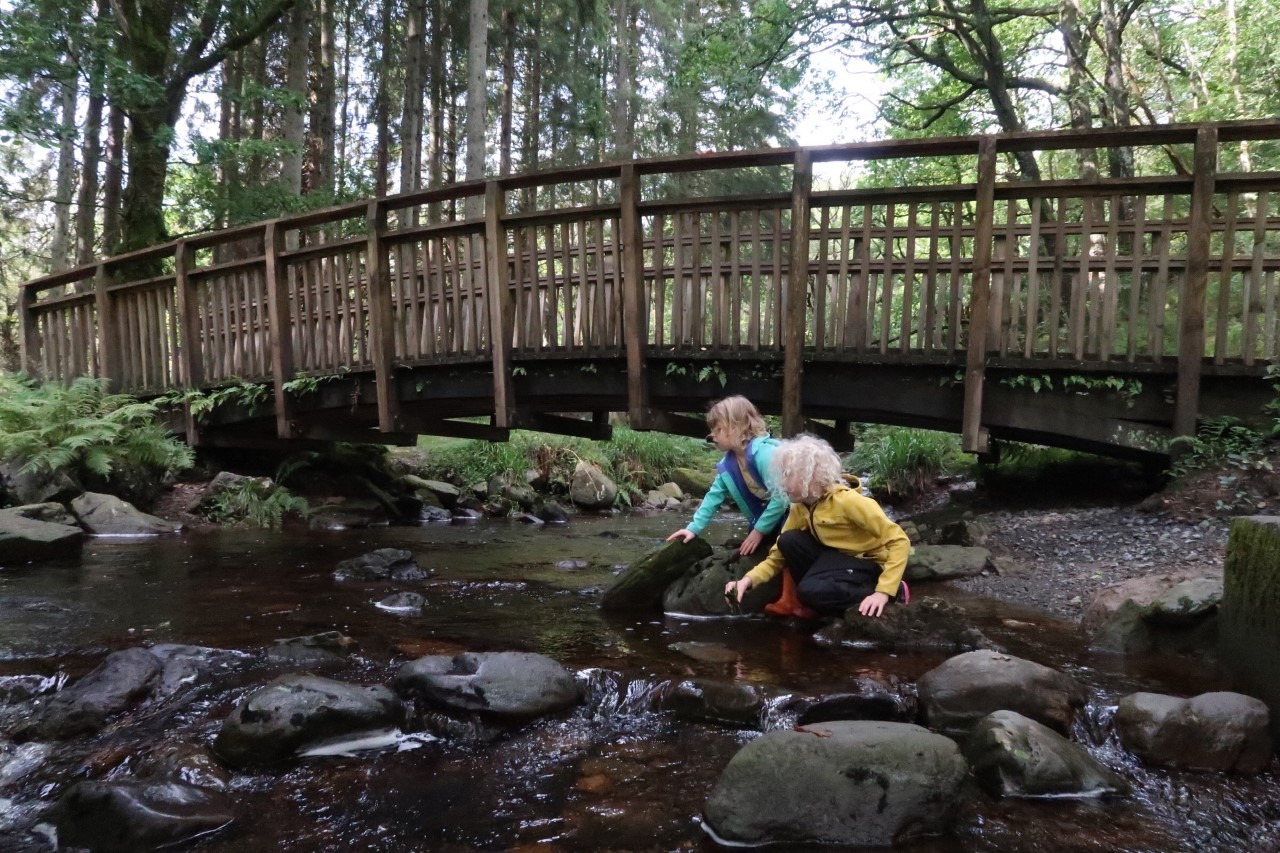 Doune Castle, Doune.  Small Historic Scotland castle in the village of Doune.  The castle is used in several films/TV programmes including Monty Python's Holy Grail (they even have coconut halves in the shop to try out!) and recently Outlander.  You can use the headsets provided to listen to stories about the castle as you walk around.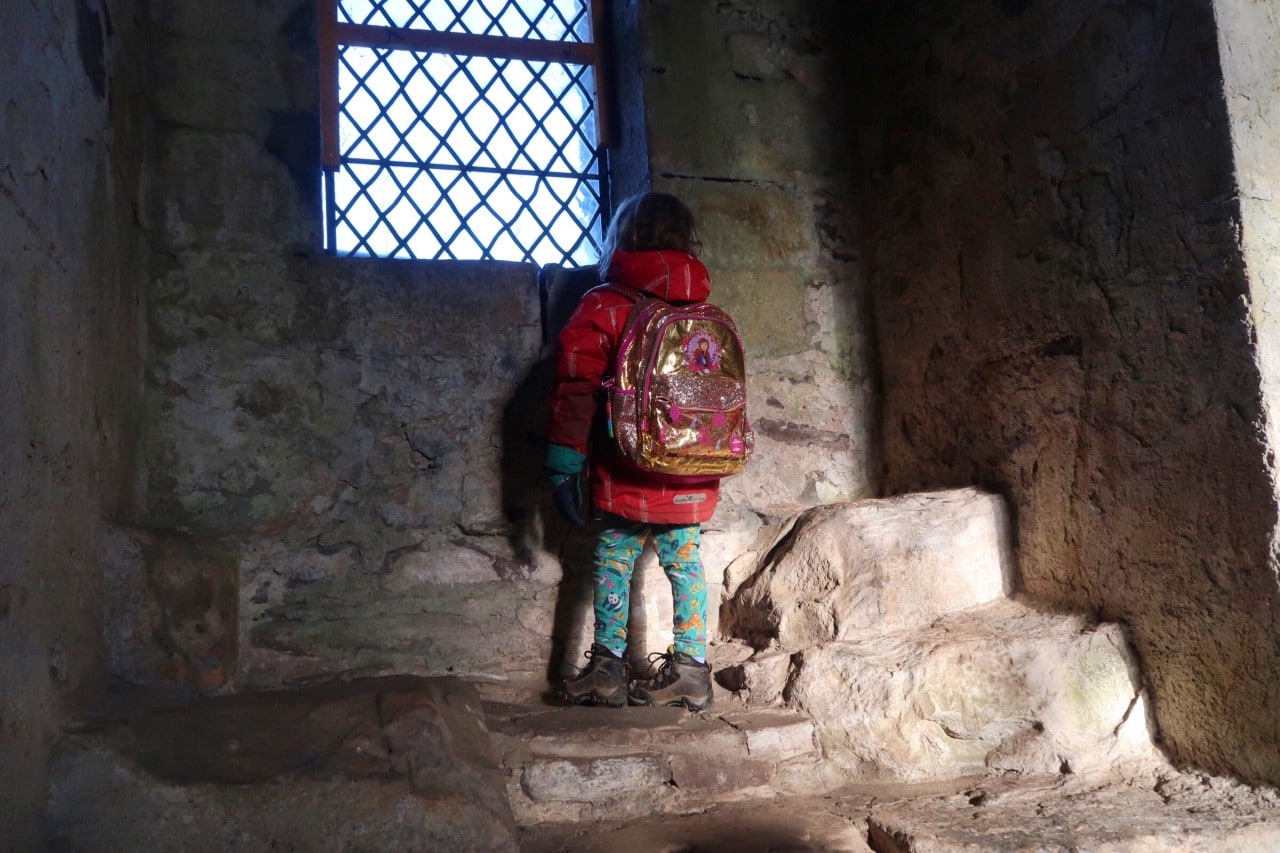 Wallace Monument, Bridge of Allan.  Monument to Sir William Wallace, set in a lovely woodland.  The monument had several floors (winding staircase to the top) with information and activities.  There are amazing views from the top of the monument.  Check their website for special events.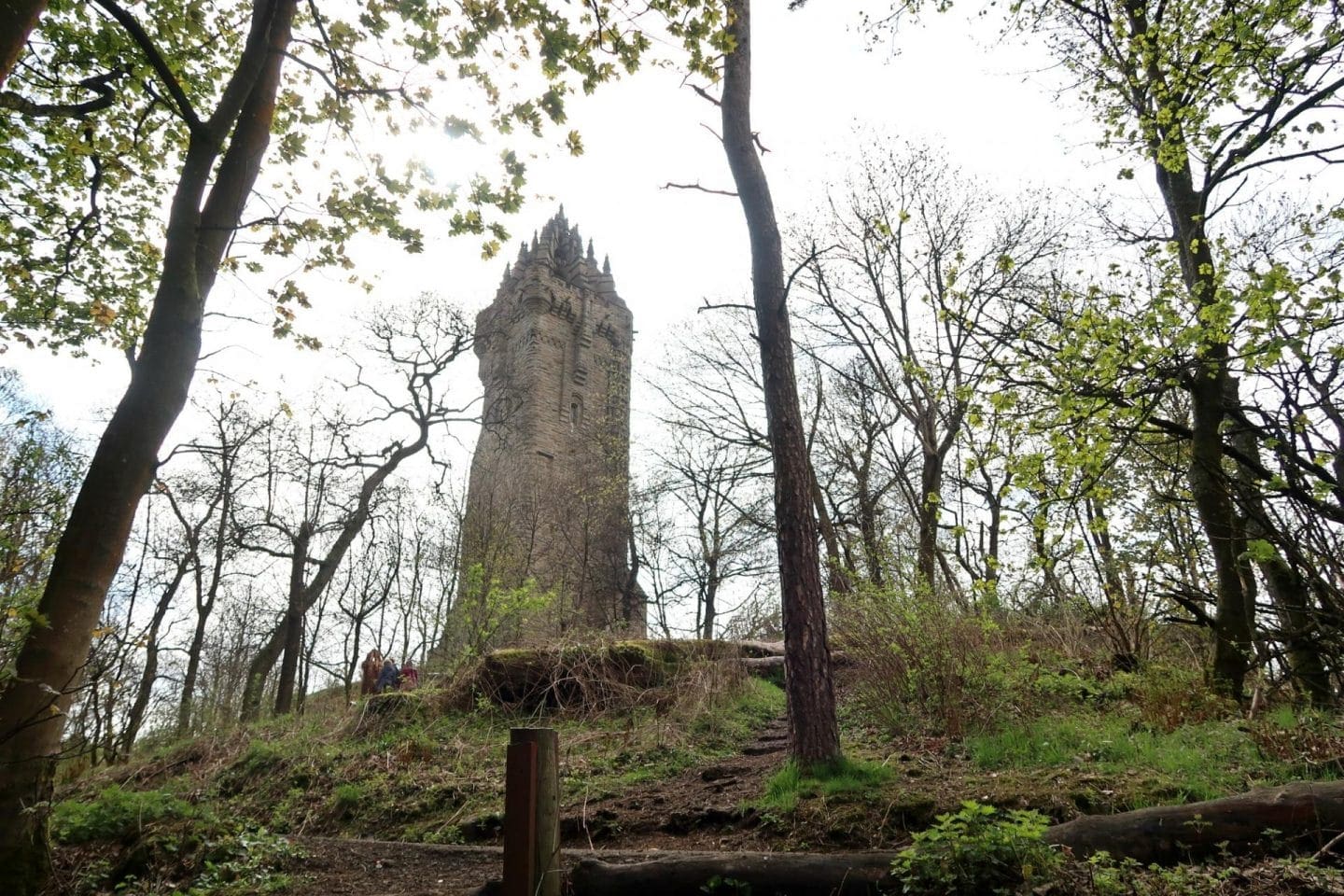 Stirling Castle, Stirling.  A popular Scottish castle with loads to see and do for adults and kids alike.  You could spend a whole day here exploring the castle and having lunch at the cafe.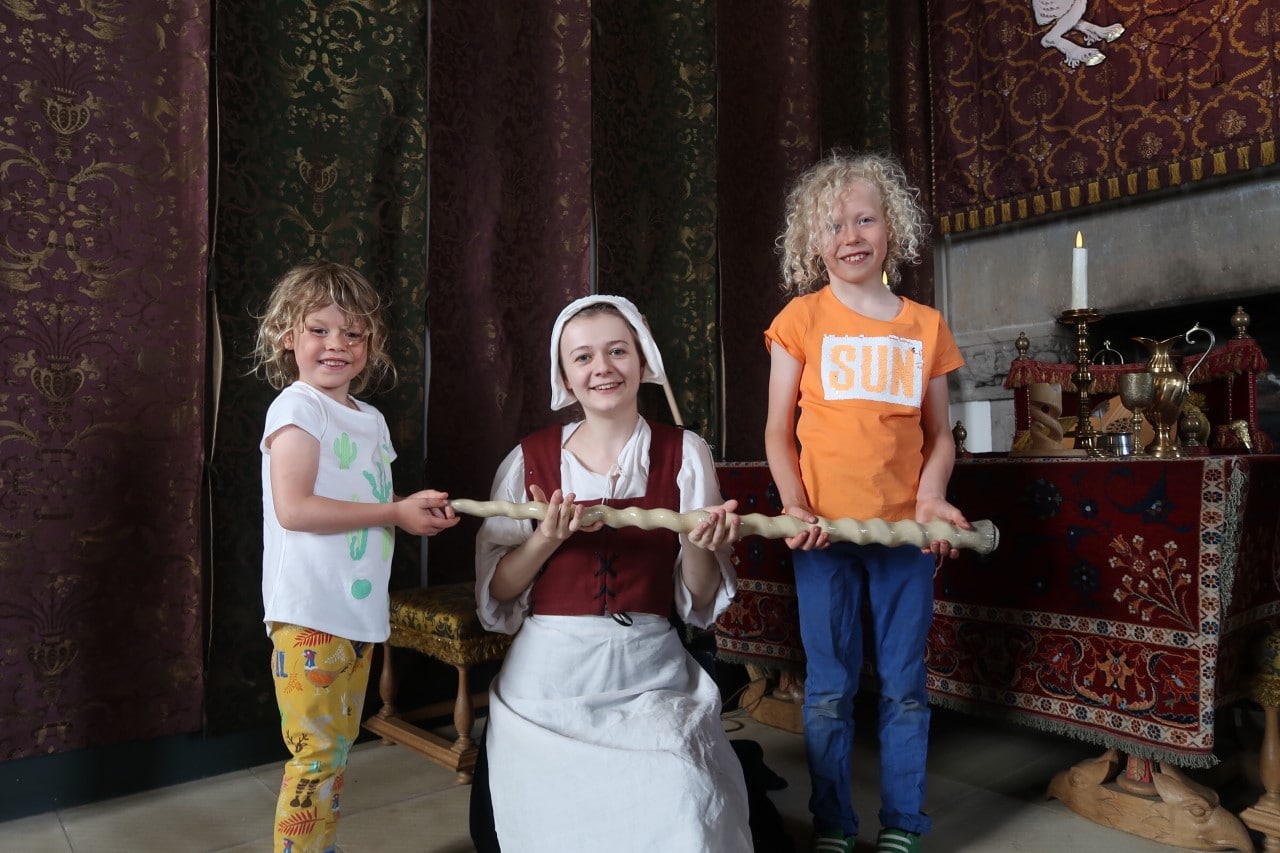 Bracklinn Falls, Callander.  A woodland walk above the town of Callander.  The stunning waterfall can be seen from an equally beautiful, modern bridge.  You can easily walk to the bridge and back or go a little further along other woodland paths.  We love to have lunch on the pebble shores and throwing stones into the water.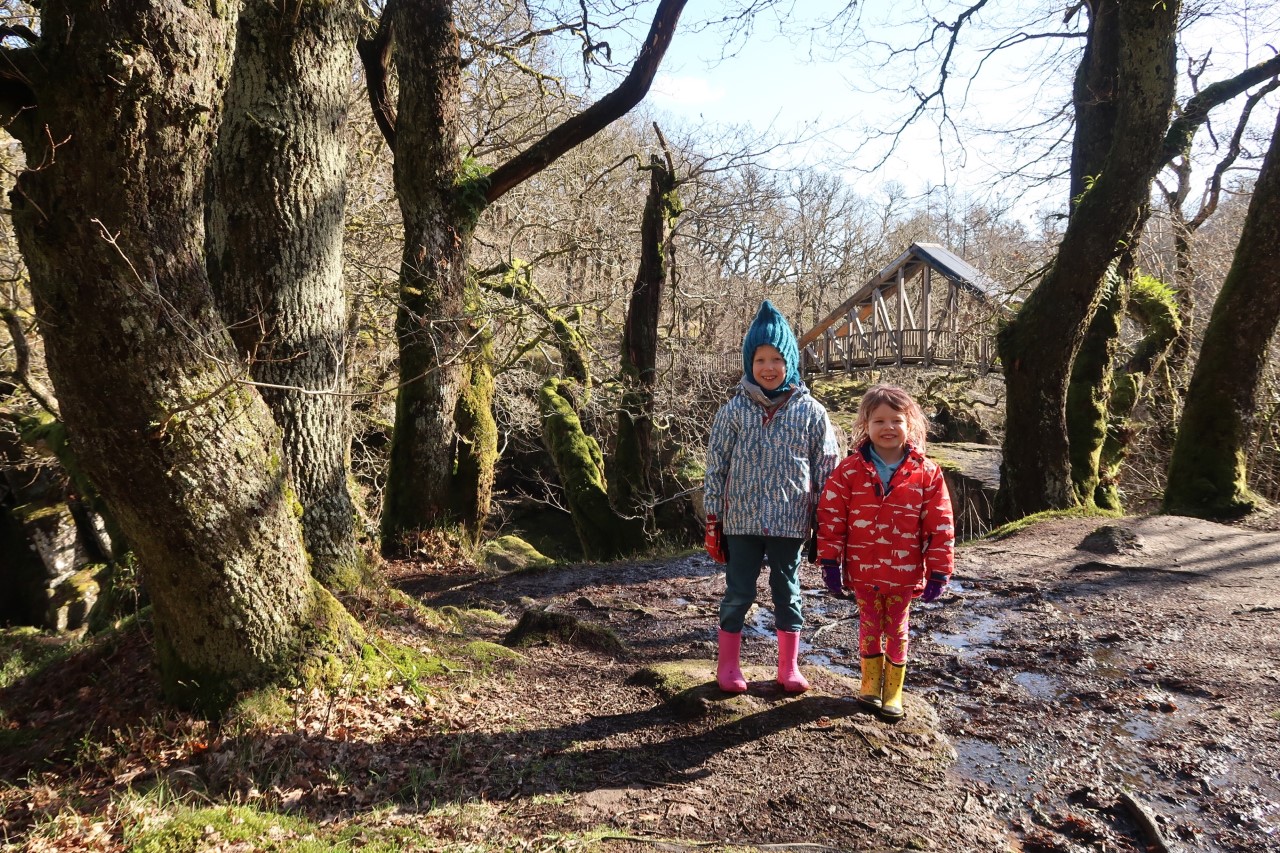 The Pineapple, Airth.  A must see simply for the stunning architecture of one giant Pineapple building! The gardens and pond are beautiful for a walk and picnic and there are several walks around the area.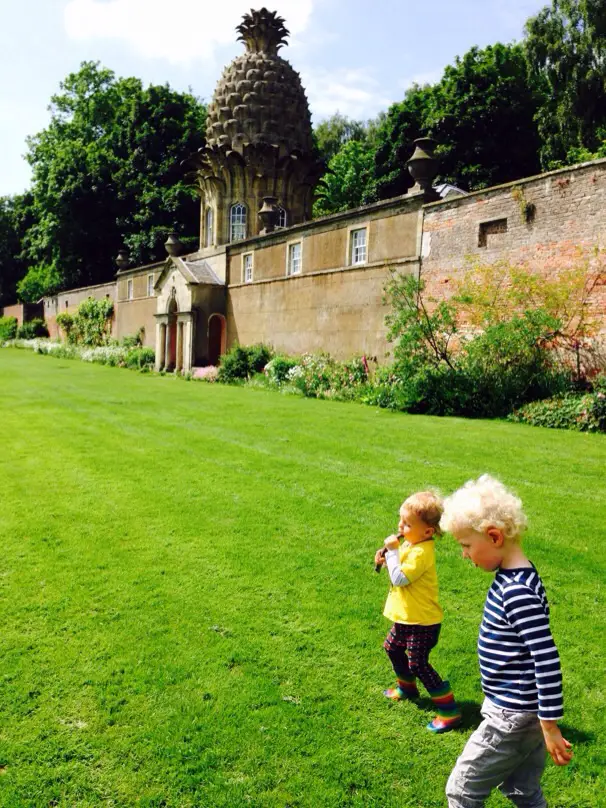 Loch Katrine, Brig of Turk.  Bring your own bikes or hire them and cycle along the road around one side of the loch.  If you get all the way to the end you can catch the steam boat back to the car park.  There are return steam boat trips from the car park area and a lovely walk with amazing scenery around the loch.  Check out this post for a few photos.
Little Drum Wood, Between Kilmahog and Brig of Turk.  A gorgeous woodland with lots of features for kids to splash, bang, hide and be creative with.  Check this post out for more photos and a video.
Inchmahome Priory, Lake of Mentieth, Port of Mentieth.  This priory is situated on a small island in the middle of the lake (Scotland's only lake) and is where Mary Queen of Scot's spent a few weeks as a child when there was a possibilty of an Englilsh invasion.  Interesting history and a beautiful island to visit along with a picnic.  Don't forget wellies for the muddy paths and you can read a little more about the island here!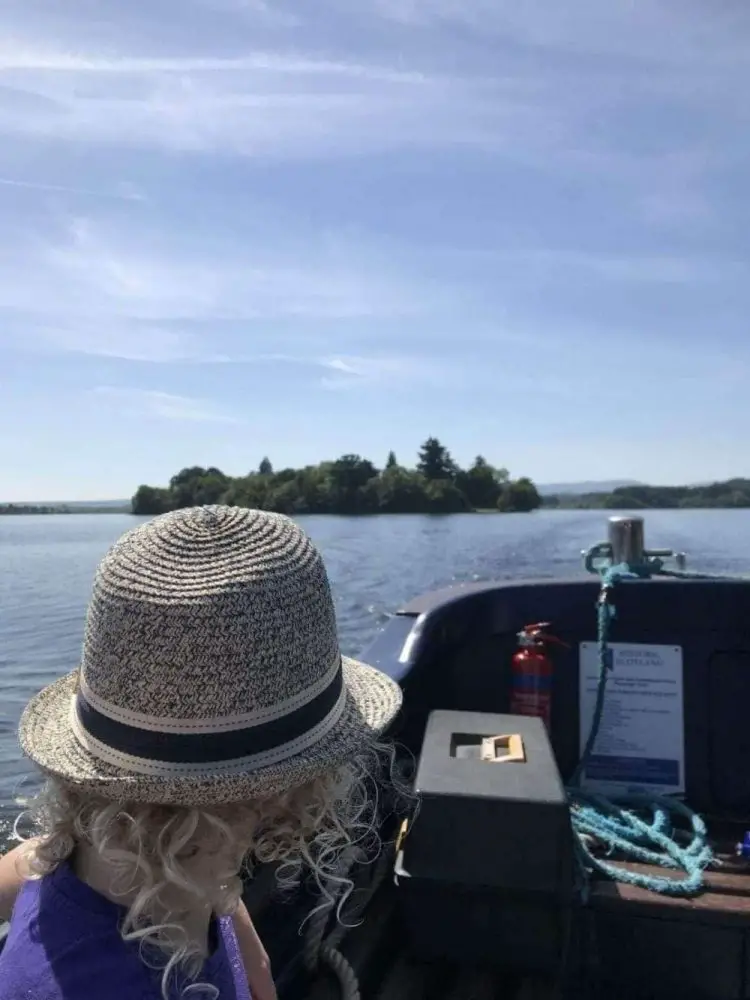 Bannockburn Heritage Centre, Stirling.  Learn about the historic battle of Bannockburn, from battle preparation to the battle itself.  All lead by the Battlemaster through a state-of-the-art 3D battle simulation.  This is recommended for older children due to the battle scenes.
Blairdrummond Safari Park, Stirling.  When you first come in you can choose to go round the drive through safari and then park to walk around the rest of the site.  There are a large variety of animals to see, including a boat ride to the chimp island and a petting farm.  There is also a large pirate ship play park, amusements and eateries.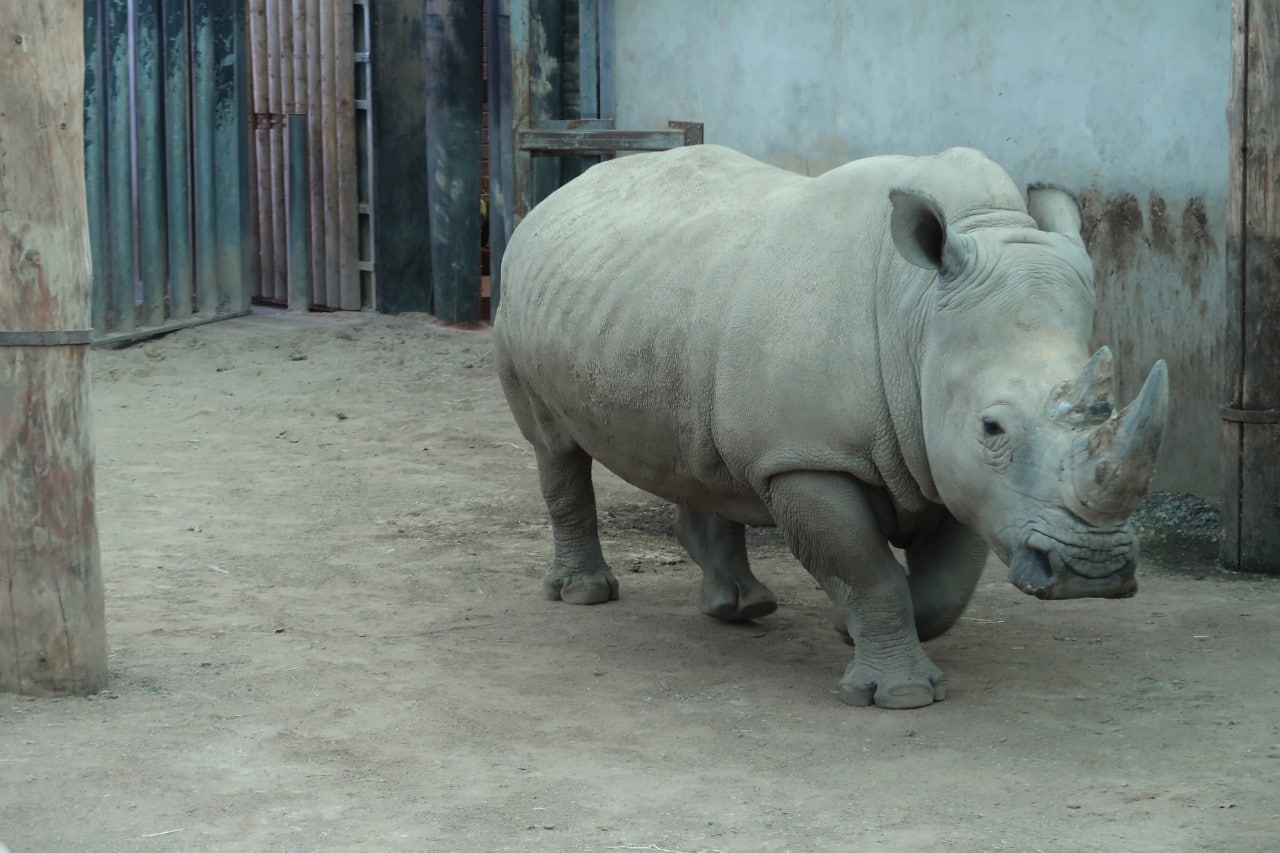 Macrobert Arts Centre, University of Stirling.  They have kids showings of various films and even a parent and toddler showing, where it doesn't matter if your littlest is running around!  There are also productions throughout the year, some of which are suitable for kids.
The Peak, Stirling.  A large sports village where you can go swimming (including toddler pool and a shallow learning pool), ice skating, jump on a Pirate ship bouncy castle, trampolining, dance and football classes, plus lots more.  Check out their website for times and dates of activities.
Castle Rednock Trekking, Port of Mentieth.  Pony trekking, segway trekking, quad pods, orienteering and wellie boot course.  Activities suitable from 3+ years old.
Argaty Red Kites, Doune.  A project to maintain a self sustaining population of Red Kites in the wild.  The Kites are fed at a certain time each day.  You can book to visit the hide and attend a guided walk around the site.  Under 6's are free.
Doon Hill Fairy Knowe, Aberfoyle.  A lovely walk from the village of Aberfoyle to the mystical Doon Hill.  There are fairy houses and doors along the path.  The trees at the top are covered in coloured ribbons and wishes to the fairies.  Definitely read the story of Robert Kirk before going!
Auchingarrich Wildlife Park, Comrie (technically in Perthshire, but it's really not far from Stirling).  A lovely wildlife park that has plenty of animals to visit, talks, animal feeding, indoor and outdoor play areas for the children, mini golf, pony rides and a great cafe.
Doune Ponds Nature Reserve, Doune.  A reclaimed sand and gravel quarry, with 3 large ponds and a variety of wildfowl.  An easy walk for children around the ponds and feeding the ducks.  I mention this reserve here.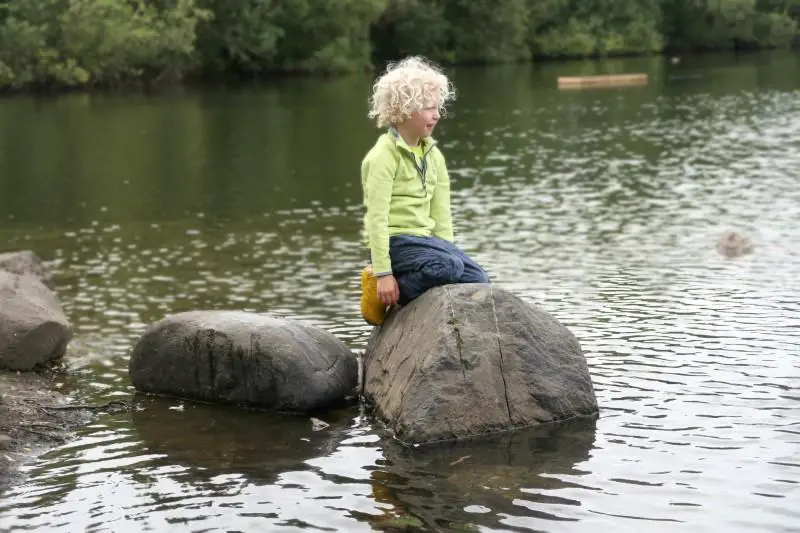 Go Ape, Aberfoyle.  Two 400m long zip wires over a spectacular waterfall and beautiful forest.  Tree top adventure, climbing, swinging and jumping in the trees from various apparatus.
Loch Drunkie, Aberfoyle.  An easy woodland walk beside the loch with several musical installations including a giant glockenspiel and wooden bell-ringing pavilion.
The Smith Art Gallery and Museum, Stirling.  The museum part is great for children and adults to learn more about the Stirlingshire area.  There are also changing exhibitions in the different art galleries that are always interesting to check out.  It's free to enter, although donations are very much welcomed.
Family Days Out In Falkirk
Wellsfield Farm Park, near Denny.  Another farm park in a smaller area with go-karts, tubing, climbing frames and more outside, inflatables indoors, small cafe and more.
Wonderworld Softplay, Falkirk.  Recently refurbished and changed names from Monster Mania, which was a huge softplay with different areas for toddlers and older children, plus a go-kart track.  We haven't visited since it has been refurbished, but I imagine it's still great fun for kids.
Jupiter Wildlife Centre, Grangemouth.  Doesn't look too much from the outside, but it's a lovely woodland with several ponds and wildlife areas.  Visit the centre when you arrive to pick up pond dipping kit or wild flower bingo and other activities for free. Check out our pond dipping here.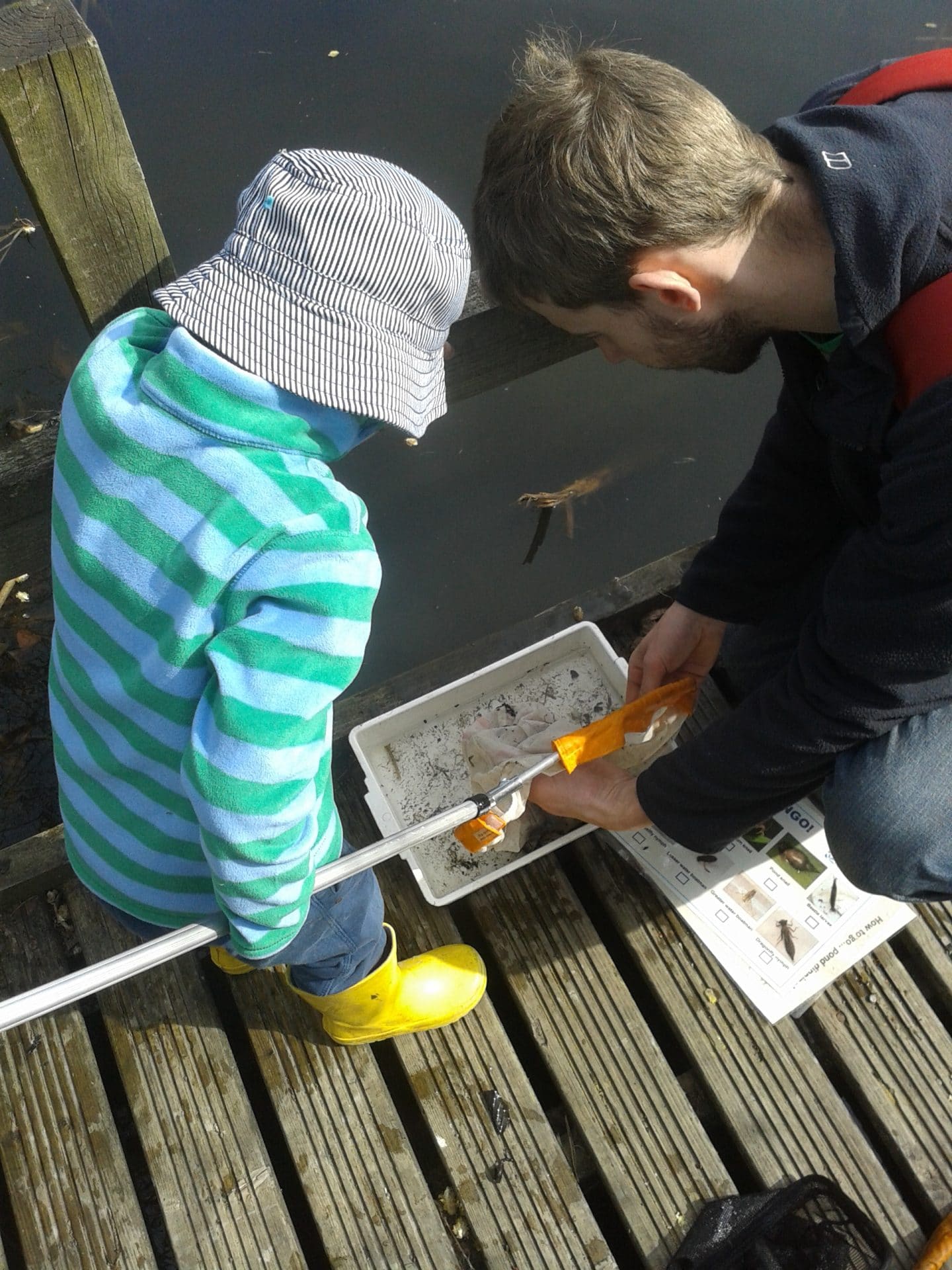 Bo'ness and Kinneil Railway, Bo'ness.  Steam railway, check times of trains before you go.  A lovely museum to visit with old steam trains, moving model trains in an old carriage, shop and cafe.  Often have special 'Thomas' Big Day Out' and at Christmas there are Santa trains.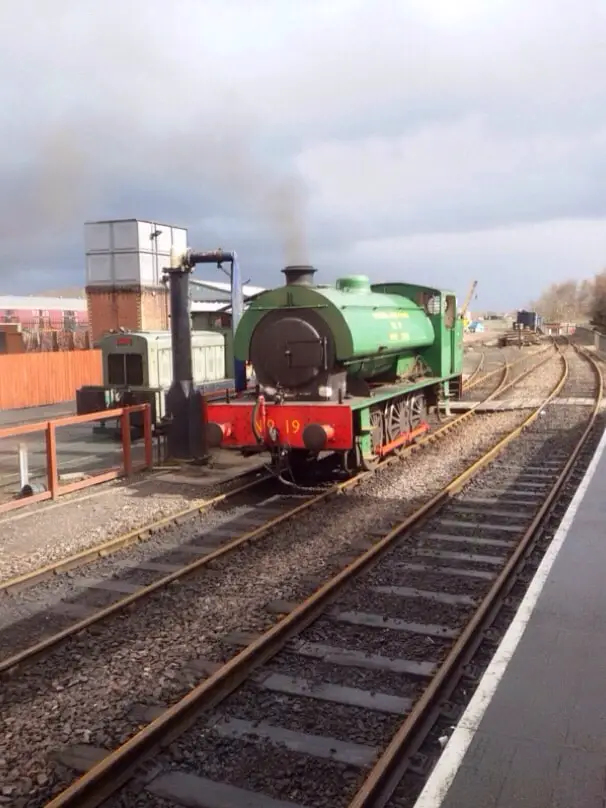 Falkirk Wheel, Falkirk.  The world's only rotating boat lift, used to lift canal boat up to a height that normally would take many locks.  There is also a fabulous cafe, shop and a children's water park area.  Plenty for the kids to do in the water play area even if you don't go on the wheel itself.  I've written all about our Falkirk Wheel visit here.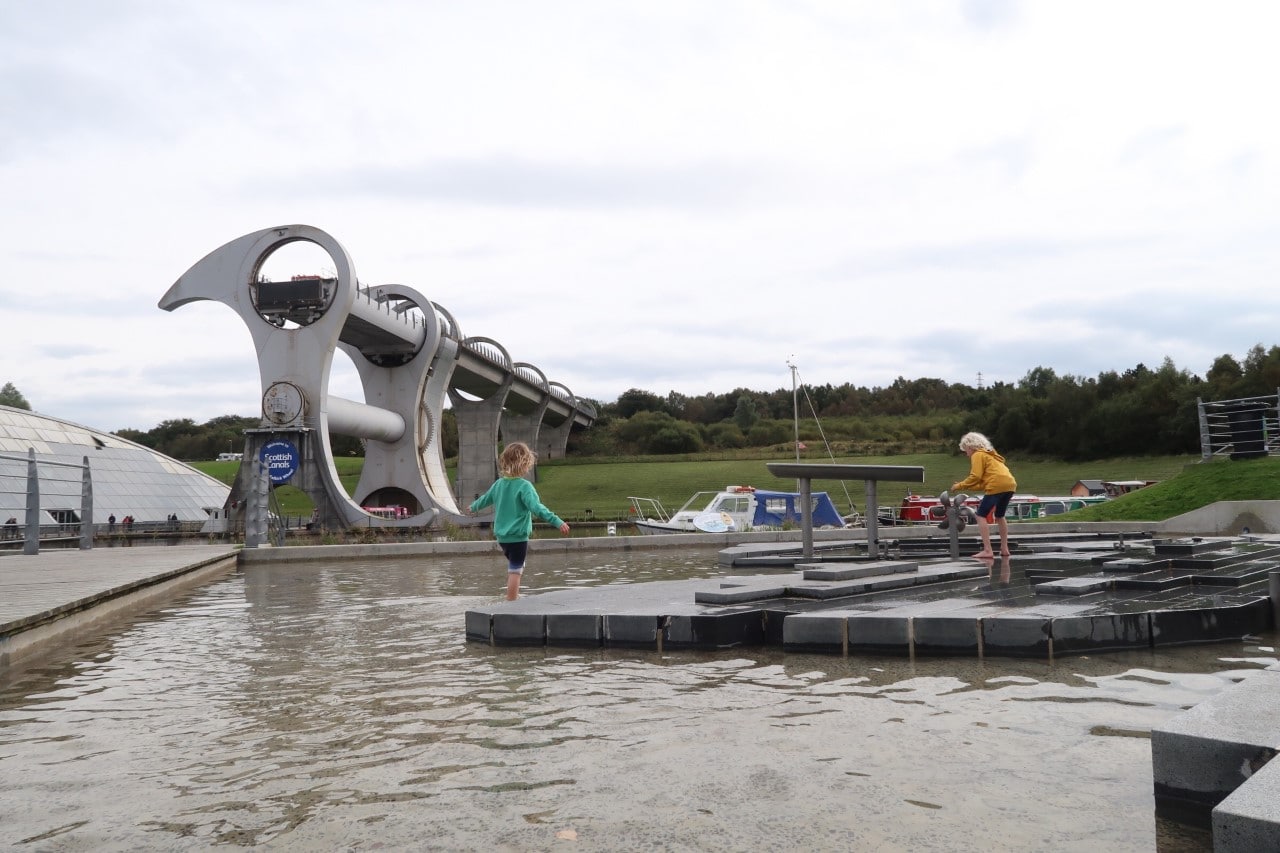 The Kelpies and Helix Park, Falkirk,  The Kelpies are two massive sculptures of horse heads located just off the M9.  There are tours available of the Kelpies and you can even go inside one as part of the tour.  The helix park includes many walkways that are great for bikes and scooters, a play park, small loch with canoes and pedal boats available for hire and various little food vans and cafes.  Check out my post here for more info.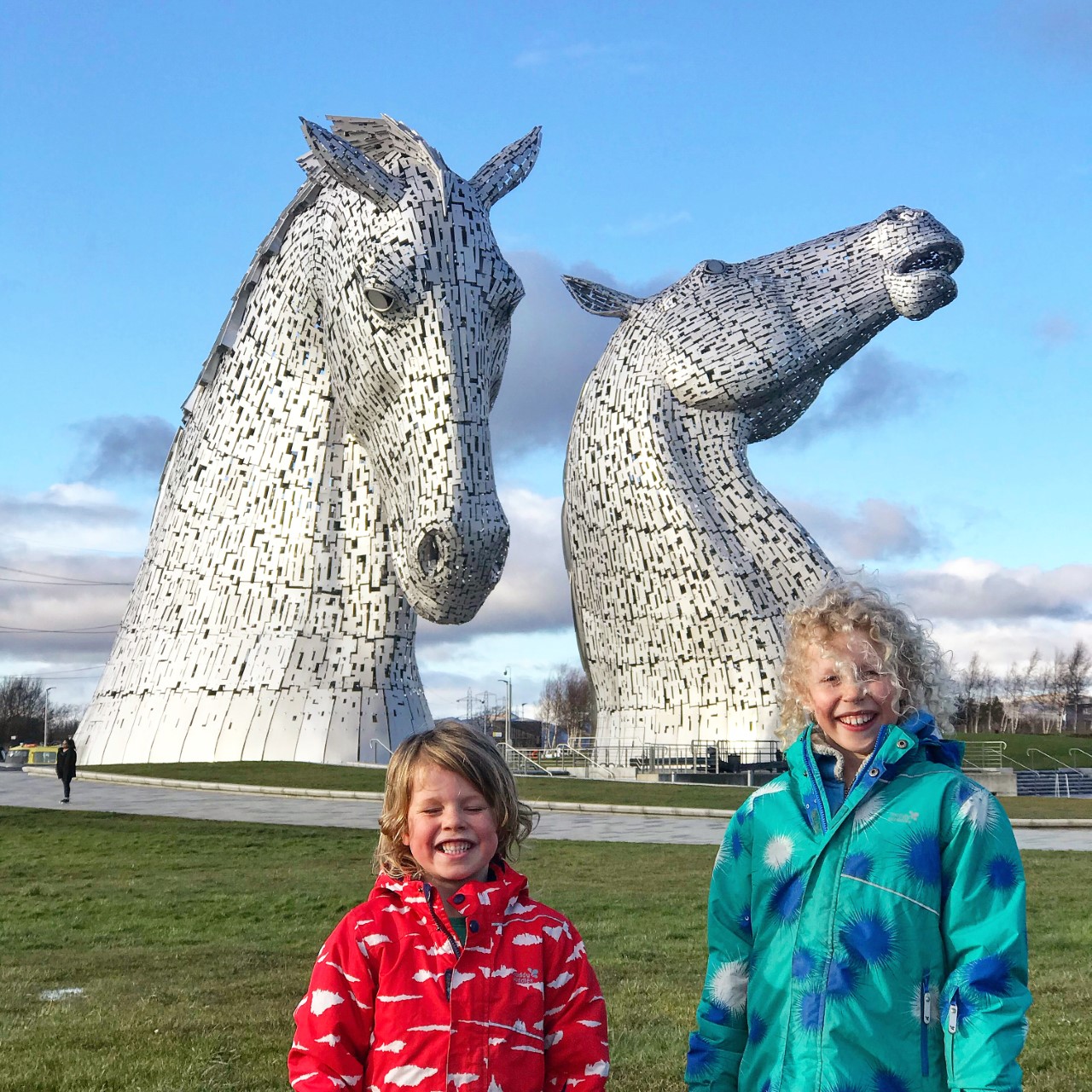 Kinneil house, Kinneil.  We had a lovely visit on there open day last year.  A free tour around the house and then exploring the gardens and the small museum too.  Check out the opening times and any upcoming open days here.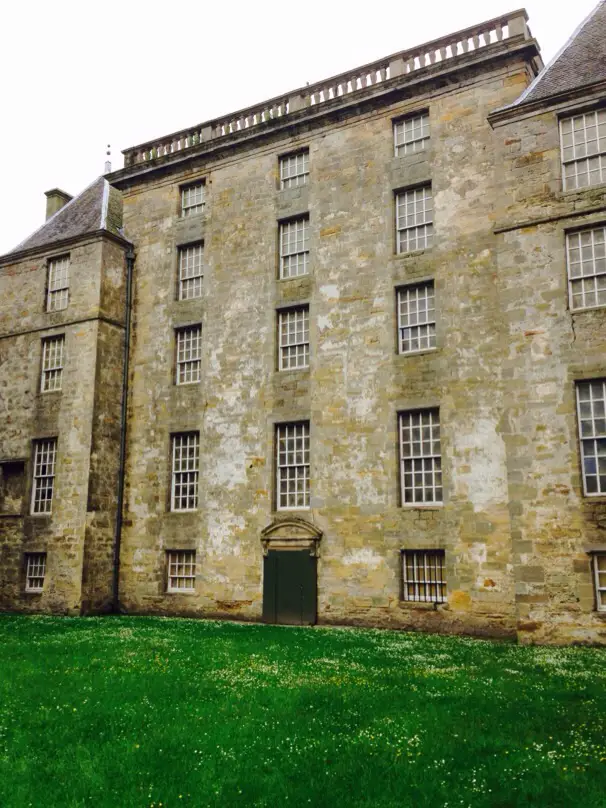 Sky High Trampolining, Falkirk.  Children aged 5 and over will love being able to bounce off the 70 interconnected trampolines and perform their own stunts.  We are yet to visit, but I know my 5 year old would absolutely love this place!!
Family Days Out In Glasgow and Dunbartonshire
Lomond Shores and Aquarium, Balloch.  An excellent aquarium (check out this post for more information on the aquarium), beach area where you can hire pedalos, road train, playground and rides for kids.  Areas to walk around, shops and cafes.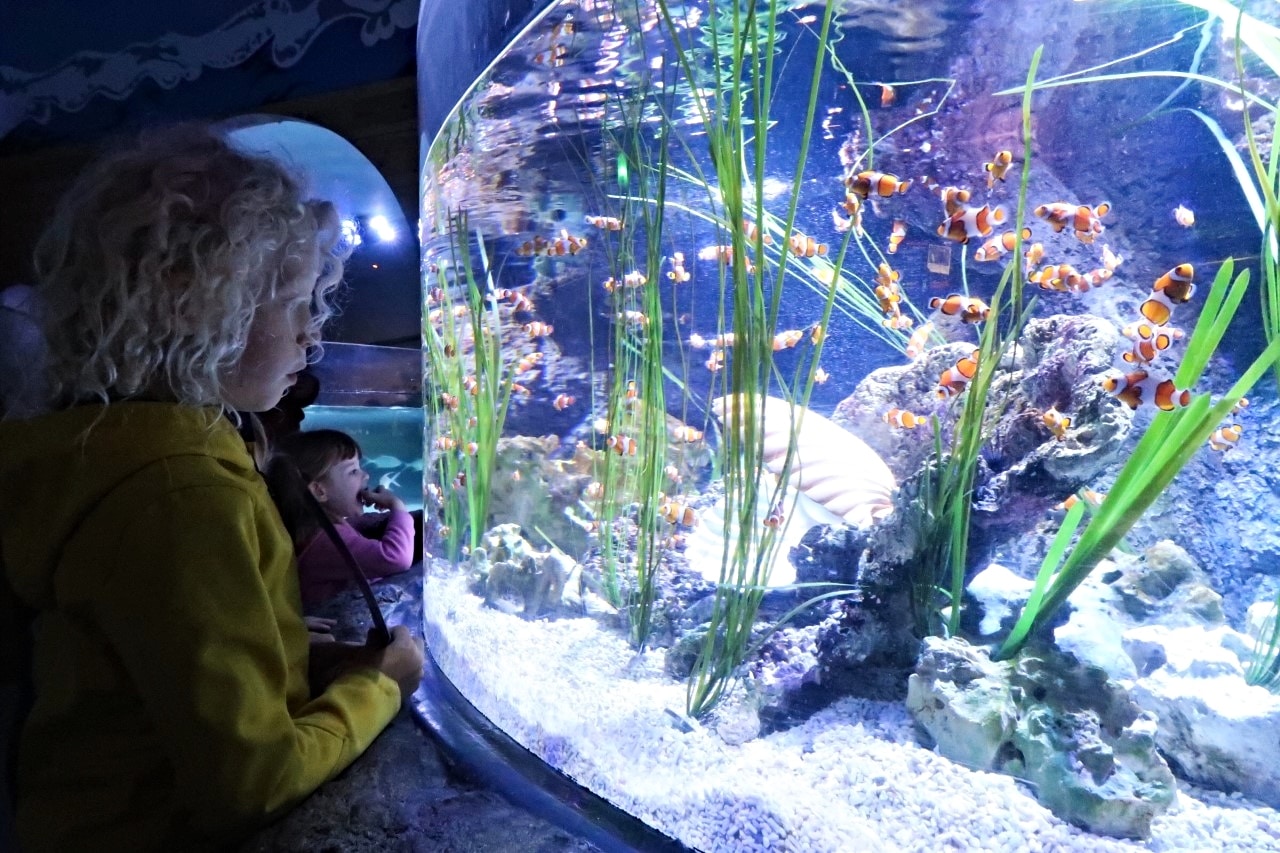 Riverside Museum, Glasgow.  Free to enter, Scotland's transport museum with a quaint cobbled street and horse drawn tram, huge trains, variety of cars and fire engines and even an underground train area.  There are plenty of interactive features dotted around to keep the kids interested, plus various displays are updated on a regular basis.  There are a couple of cafe areas and a well stocked shop.
Glasgow Science Centre, Glasgow.  This is on my list to visit this summer.  The science centre has 100's of interactive exhibits, a planetarium and giant IMAX theatre.  Plus they have different events throughout holidays and at weekends.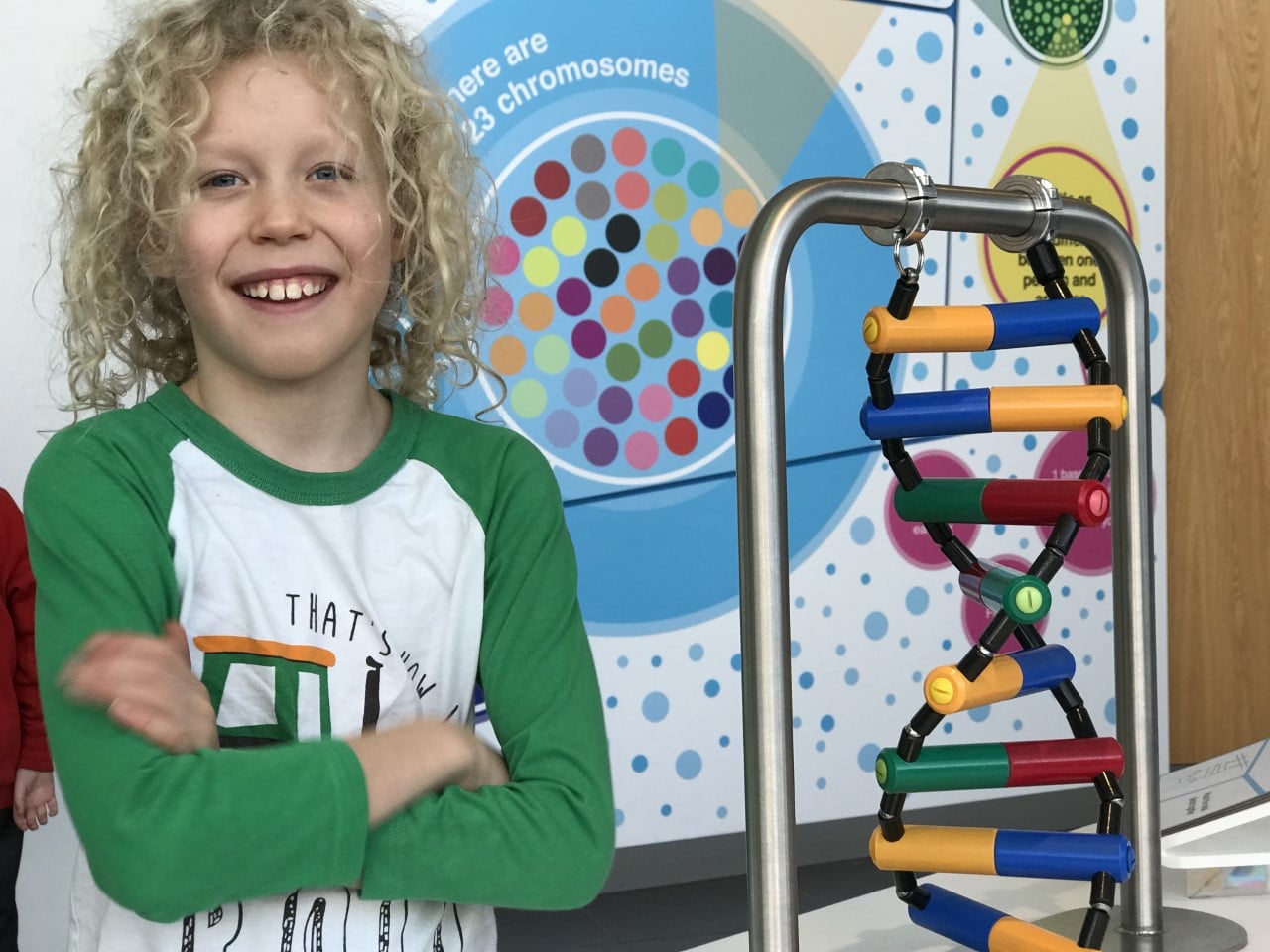 Loch Lomond Islands, Loch Lomond.  I visited several of the islands in my early twenties as a volunteer and with my husband (then boyfriend) when he worked on some of the islands.  You can get trips out to the islands from various points around the loch, some islands have basic campsites, some inhabited and others not.  One island, Inchconnachan even has resident wallabies!
The Tall Ship, Glasgow.  The Tall Ship, Glenlee, is docked behind Riverside transport museum.  There are information boards around the ship, although we haven't yet had time to read them due to the children's toddler soft play area and various child friendly activities on the bottom deck.  The ship is free to enter, although you can pay £4 for a guidebook to help in the upkeep of the ship.
World of Wings, Cumbernauld.  Scotland's largest collection of bird's of prey.  Birds can be viewed at close quarters and summer flying times are 12 noon and 3pm.
M&D's Theme Park, Motherwell.  Scotland's theme park, with 5 white knuckle rides and over 20 kids rides and attractions.  There is also a glow-in-the-dark bowling area, soft play and restaurants.
Time Capsule, Coatbridge.  A water park with rapids, hair-raising rides, lazy river and a gentle cove for little ones.  There is also an ice rink, 3-tier soft play area and 2 cafes.
Broadwood Stadium Soft Play, Cumbernauld.  A small soft play with areas for babies/toddlers and older children.  Alongside is a little cafe area.
Summerlee Heritage Park, Coatbridge.  A half kilometre electric tram track featuring shiny restored trams, adventure play park, recreated mine and miners cottages, kids can dress up in traditional clothing too if they like.  Free entry, aside the tram ride (approx. £1).
Mugdock Country Park, Milngavie.  A fantastic country park with lots to do.  There are walks, cycle paths, trails (including a lovely scavenger hunt for younger children), visitor centre, play park and adventure trail.  There are several lovely craft shops and eateries as well.
Glasgow Botanic Gardens, Glasgow.  Beautifully laid out gardens, fun for a play and wander around.  Take a picnic or eat at the cafe there.
Amazonia, Motherwell.  Indoor tropical rainforest beside M&D's theme park.  There are handling sessions, interactive exhibits, feeding and talks.
Tollcross Children's Farm, Glasgow. A small inner city farm that helps city children learn more about farm life.  Lots of animals to see and other activities too.
The Lighthouse Gallery, Glasgow.  I have been visiting Glasgow since I was a tiny child, yet I only learnt about this place this year!  It was originally the Scottish Herald's buildings (where my Grandpa once worked) and now hosts some interesting exhibitions that change throughout the year.  The jewel in the crown is the old water tower, which now holds a tall spiral staircase with a view at the top across the Glasgow roof tops.  Entrance is free, although there is a small cafe and shop if you would like to support the gallery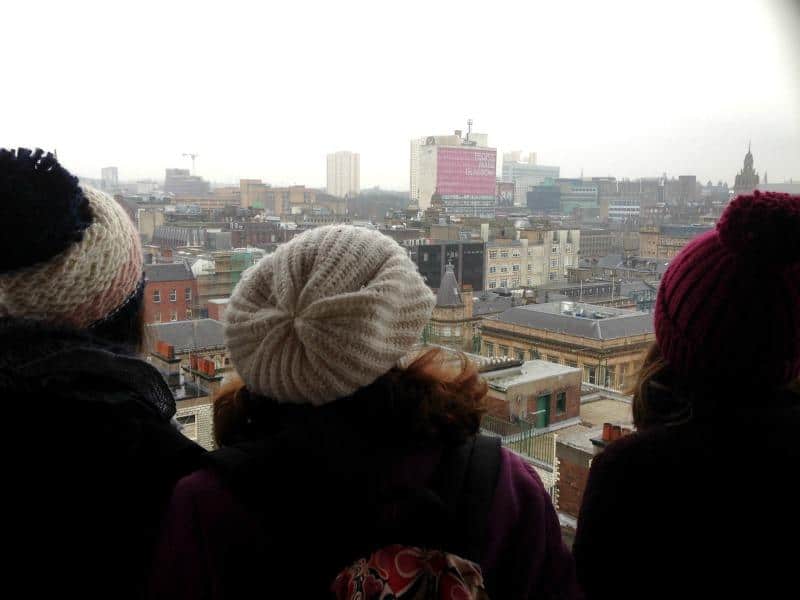 Chatelherault Country Park, Hamilton.  This was a favoured place to visit when I was a child, my grandpa lived nearby and we loved the adventure park.  Aside the adventure playground there are also walks through the 500 acres of countryside, cafe and visitor centre and is home to an 18th century hunting lodge.
David Livingstone Centre, Blantyre.  The David Livingstone centre is set in David Livingstone's former home, Shuttle Row, which his family shared with 23 other families.  Learn about the famous explorer and his travels in Africa.  You can also explore the gardens and nearby walks from the centre.
New Lanark Visitor Centre, New Lanark.  One of Scotland's World Heritage Sites, a 200 year old cotton mill that was planned by Robert Owen to be a utopian society where all the workers would be happy and healthy.  The kids will love the exhibits just as much as the adults.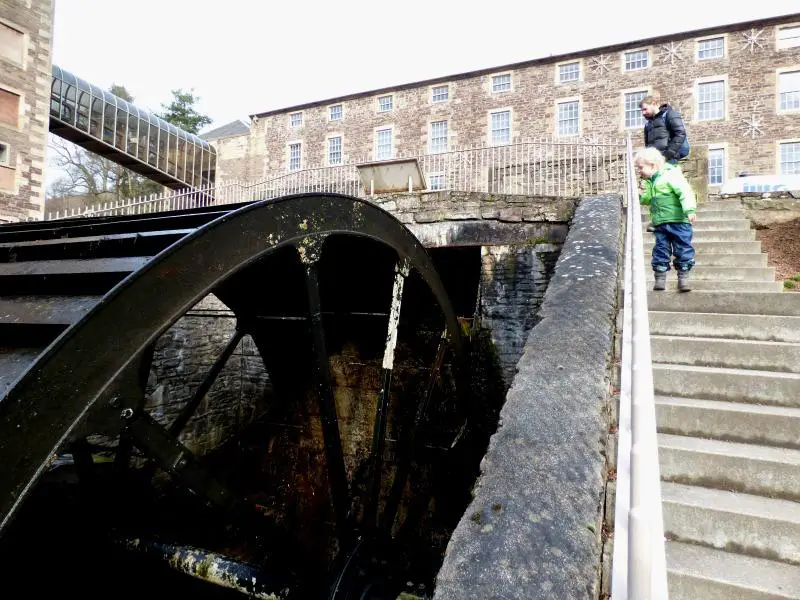 Falls of the Clyde, New Lanark.  This Scottish Wildlife Trust site has a fantastic little interactive visitor centre at New Lanark.  Maps are available with the pathways across the reserve, but the most popular and easiest route is along to the beautiful Cora Linn waterfall.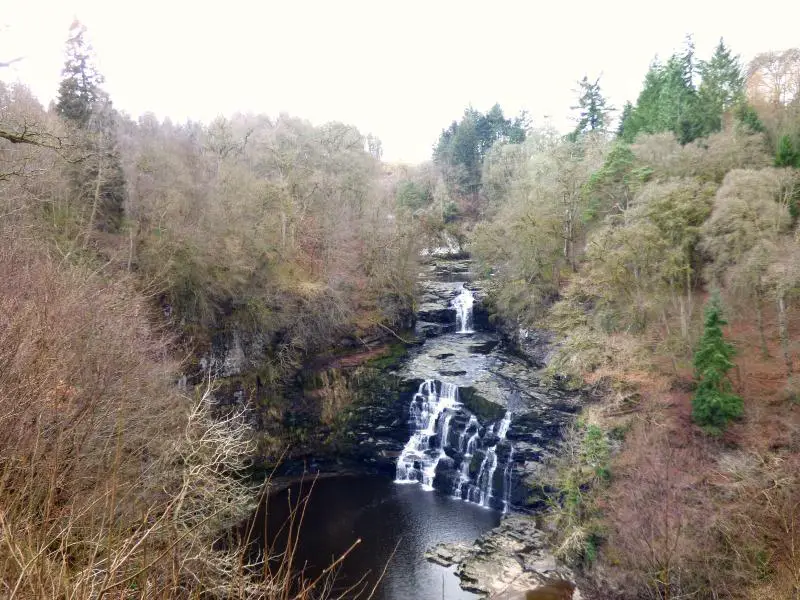 Kelvingrove Art Gallery and Museum, Glasgow.  Kelvingrove is easily visited by car or public transport and is well worth a visit.  It is home to one of Europe's best art collections and is free to enter.  Check out their website for more information on events and latest exhibitions.
Whitelee Wind Farm Visitor Centre.  Learn more about how wind turbines work and use the interactive exhibits at the visitor centre to see if you can build an efficient wind farm.  Bus tours to get closer to the wind turbines are also available.  There's also a little cafe if you're feeling peckish.
Balloch Castle Country Park, Balloch.  Balloch castle country park is on the eastern side of Loch Lomond, with amazing views up the loch.  The country park consists of around 200 acres of woodland, parkland and gardens.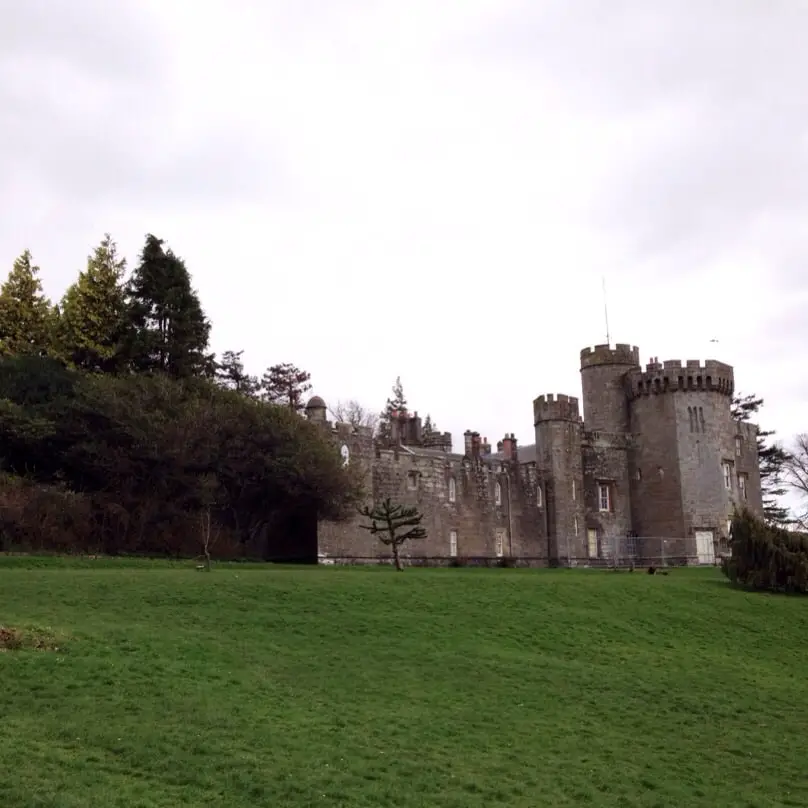 Family Days Out In Edinburgh and Lothians
Scottish Seabird Centre, North Berwick.  A great day out for the family, lots to do for children in the Discovery centre and a lovely beach outside to play on too.
Edinburgh Castle, Edinburgh.  Edinburgh castle is recognised the world over and is often high on any visitors list of places to visit in Scotland.  Explore the castle and discover the secrets behind closed doors, but don't forget to listen out for the 1 O'clock gun!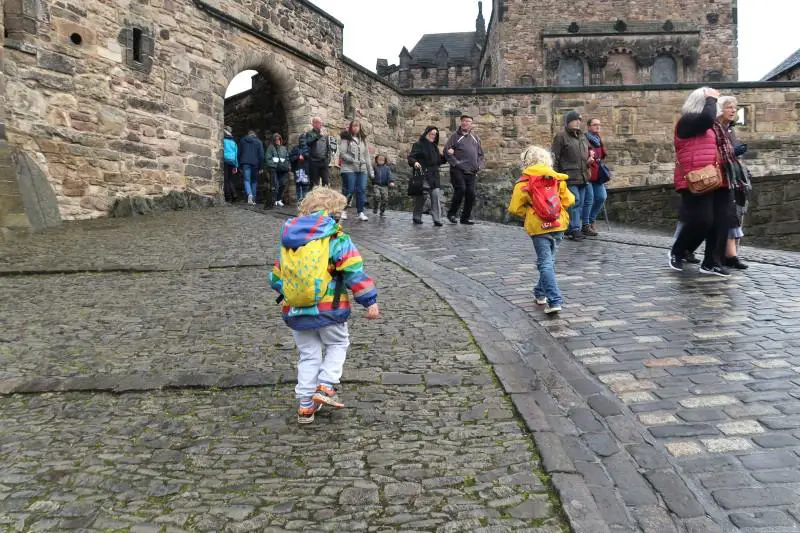 Camera Obscura, Edinburgh.  This has been on my to-do list for quite a while now, but we haven't made it.  There are 5 floors of optical experiences that have been amusing visitors since 1853.  I have been reliably informed it's a must see!
Museum of Childhood, Edinburgh.  The first museum to focus solely on childhood.  You can look at years of toys and try some hands on activities too.  Not just for the kids!
Bass Rock, North Berwick.  Boat trips around the rock, watching the hundreds of thousands of sea birds flying to and from the rock.  There are often seals to see as well.
Edinburgh Botanic Gardens, Edinburgh.  Beautiful gardens that adults and kids can run around and explore, bring a picnic in nice weather although there is also a cafe.  You need to pay to enter the glasshouses, but they are well-kept and worth paying a little to help with the upkeep of the gardens.
Edinburgh International Climbing Arena, Edinburgh.  A world class climbing arena with a huge amount of routes across the walls.  It's not just for professionals though, anyone can come along and try out their skill, from the clip & climb section to toddlers in the Rock Tots playroom or Scrambles softplay.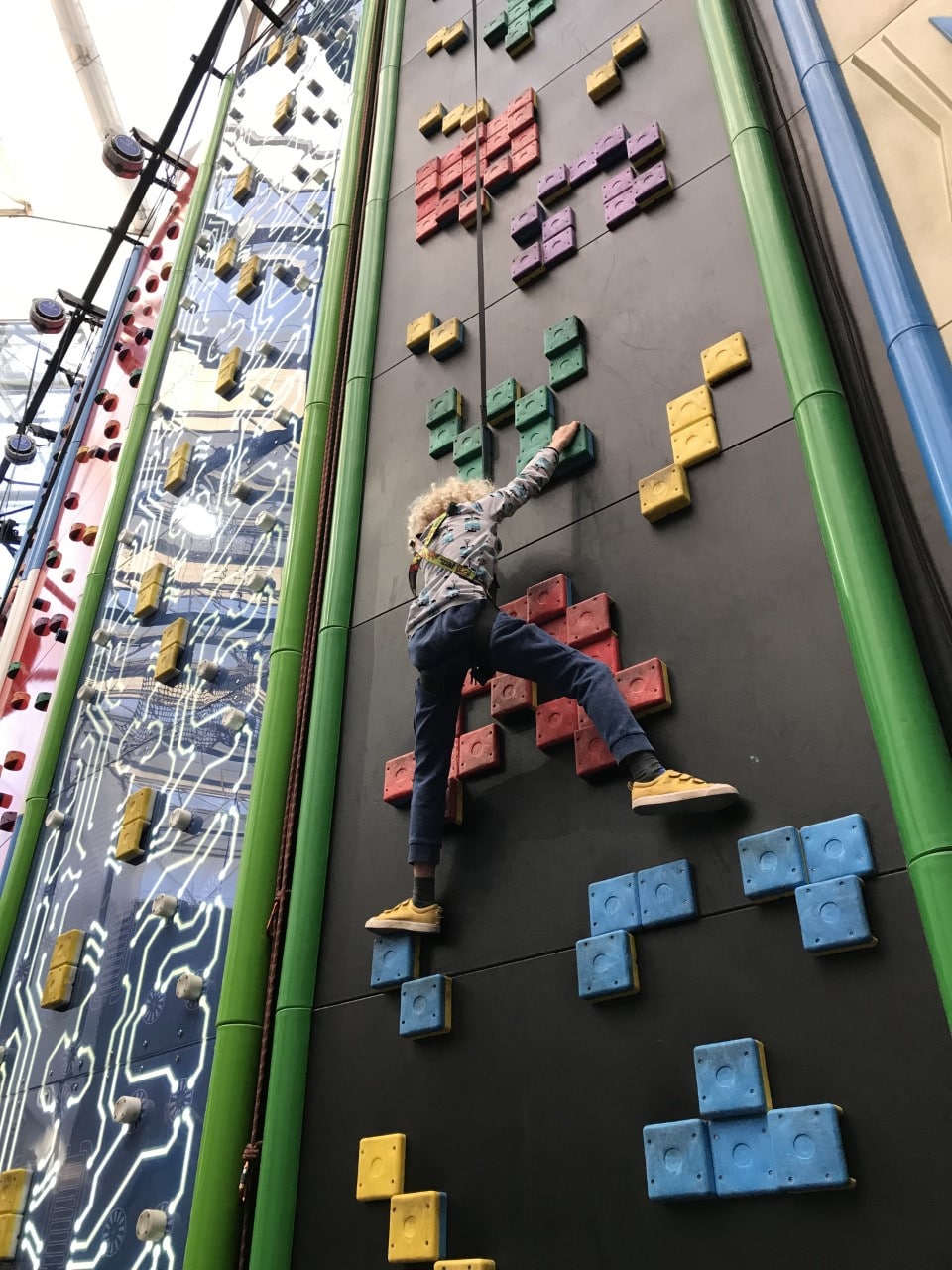 National Museum of Scotland, Edinburgh.  There is so much to see at the museum that you'll probably just want to focus on certain areas of interest.  There is everything from the story of how our planet and creatures formed, world cultures and the story of Scotland.  There are various areas aimed at children, plus a cafe and shop.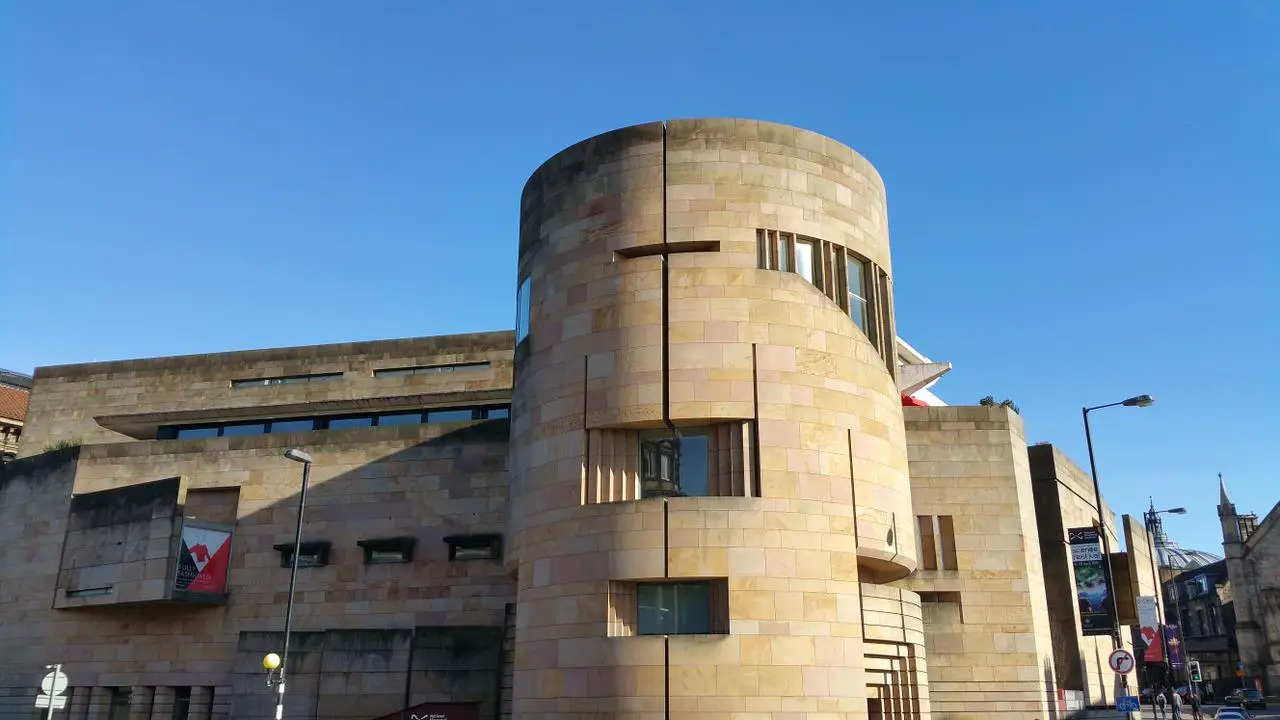 Edinburgh Zoo, Edinburgh.  There are a whole host of animals (as you would expect!) from Giant Panda's to penguins, there is plenty to keep kids and adults entertained.  Various talks and close encounters are held throughout the day.  There are various eateries and a shop.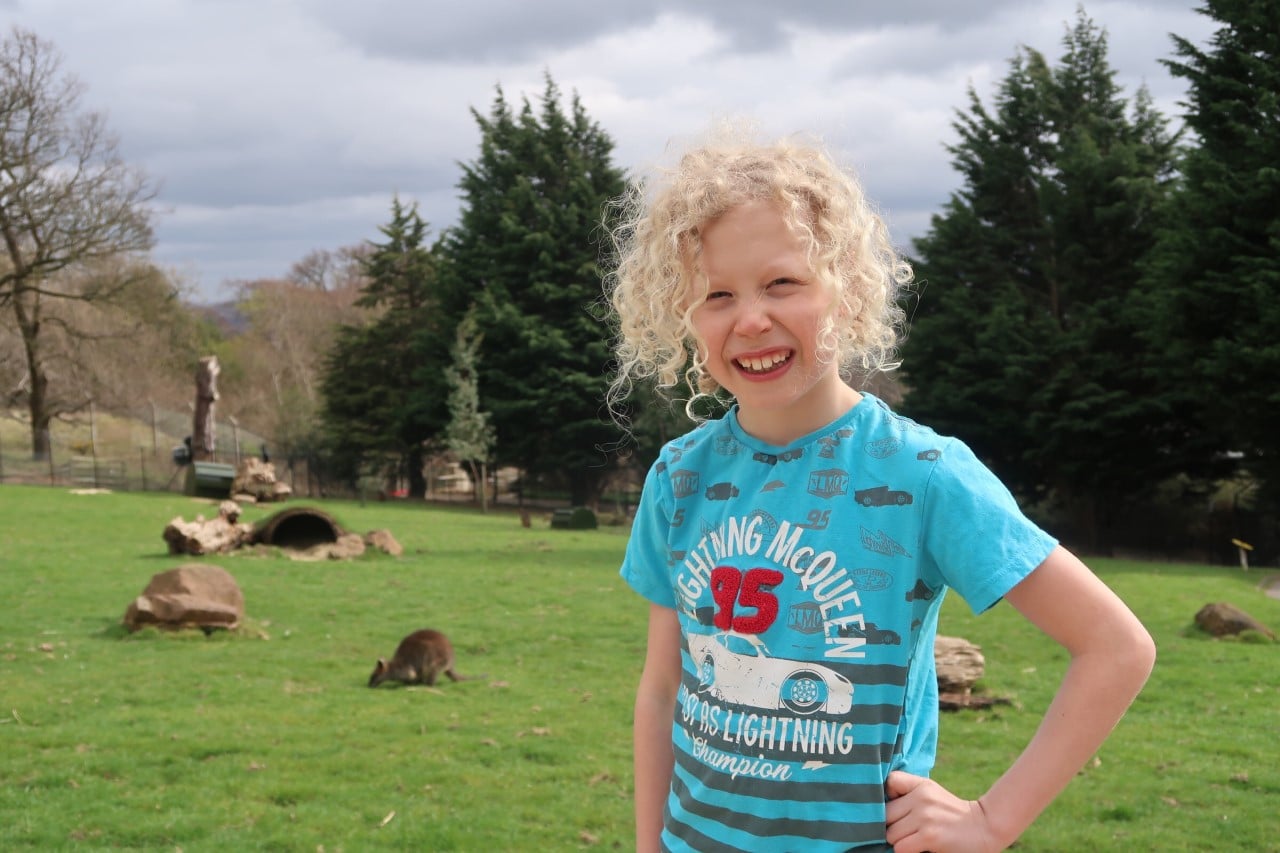 Dynamic Earth, Edinburgh.  I haven't visited since I was younger and really want to take the kids to visit this year.  Experience the primeval forces of nature as you learn about how the planet was formed and journey from polar ice caps (touching a real iceberg!) to the sticky heat of the tropical rainforest.  There are loads of interactive activities that the kids will love.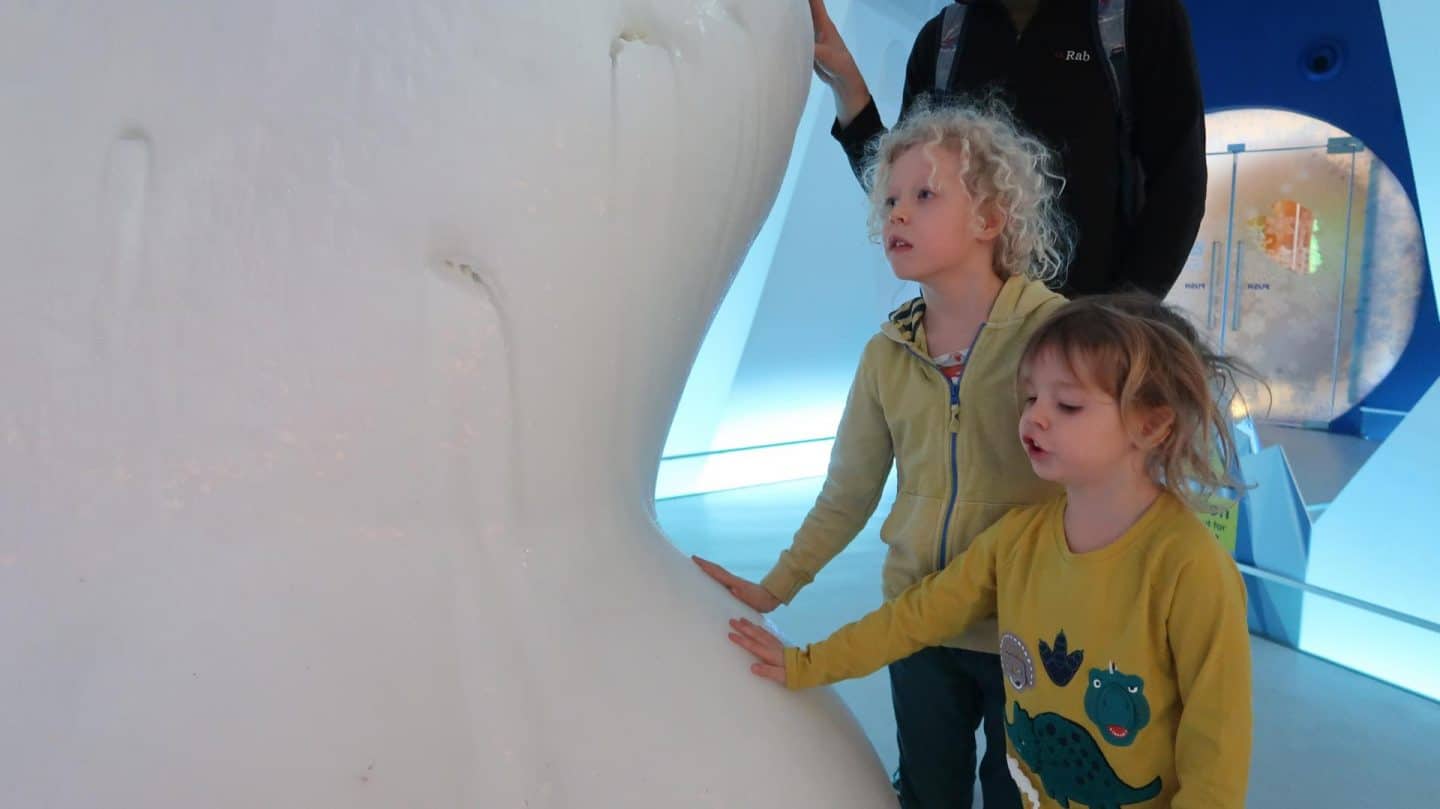 Almond Valley Farm, Livingston.  A museum, farm and discovery centre.  There are a large variety of animals to meet, trailer ride, narrow gauge railway, outdoor and indoor play areas, interactive displays and activities in the museum and delicious food from the milk bar.  Definitely somewhere that we must visit very soon!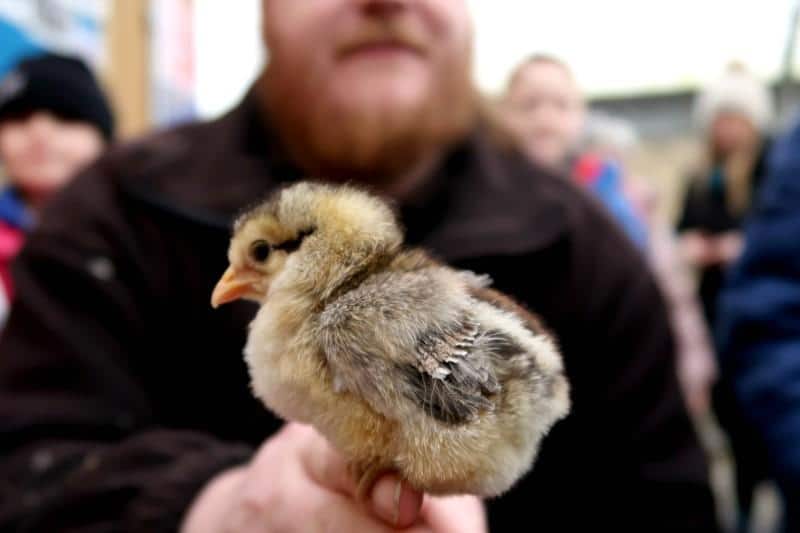 Holyrood Park and Arthur's Seat, Edinburgh.  Arthur's seat is the remnant of volcanic activity millions of years ago and sculpted by ice in the last ice age.  It was once used as a Royal Pleasure Park and before this there was an iron age hill fort on the peak.  Now it's open to everyone and you can explore the grssland, climb to the top and have amazing views over Edinburgh and watch the ducks and other birdlife on Duddingston Loch.
Deep Sea World, South Queensferry.  Experience the underwater world, visiting the many different types of sea life in the world's oceans.  It also boasts the longest underwater tunnel in the UK.  Plenty to see and do for a family day out.
Beecraigs Country Park, Linlithgow.  Another great Scottish country park with miles of trails and paths to walk, cycle and run.  There is an adventure play area and orienteering maps available.
Jupiter Artland, West Lothian.  If you are looking for somewhere a bit different to take the kids to then Jupiter Artland is perfect.  The grounds are filled with a variety of sculptures and there are also some indoor exhibits beside the reception area, along with a small cafe.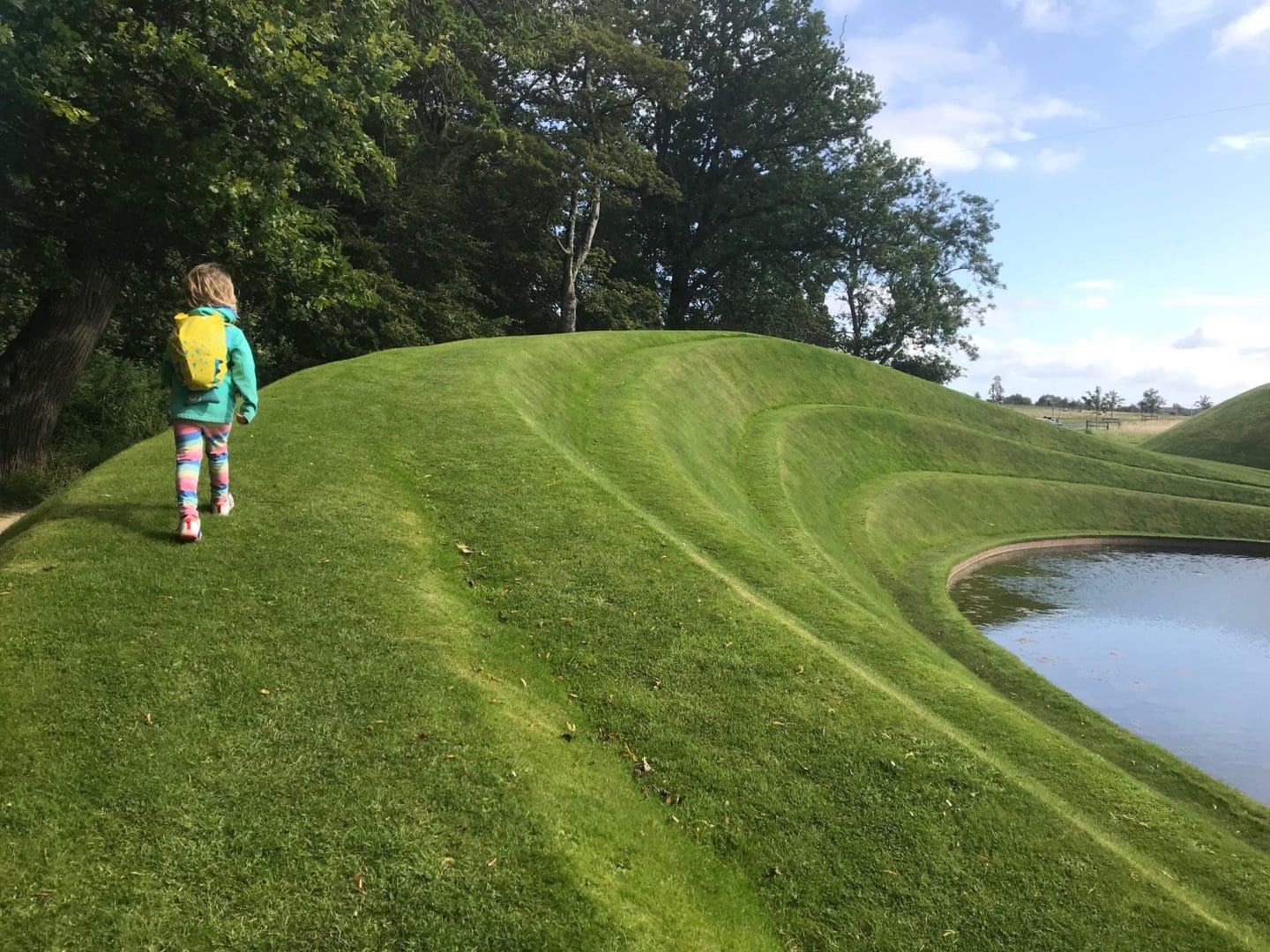 Linlithgow Palace, Linlithgow.  A Historic Scotland property in the heart of Linlithgow and beside the beautiful loch.  Easy to get to by train and a fantastic place for children to explore.  There are plenty of stairs, nooks, windows and of course amazing views from the top of one of the remaining towers.  The 'Peel', the area of grassland beside the Palace is perfect for letting kids run around or to eat a picnic, they are also where the annual jousting event takes place.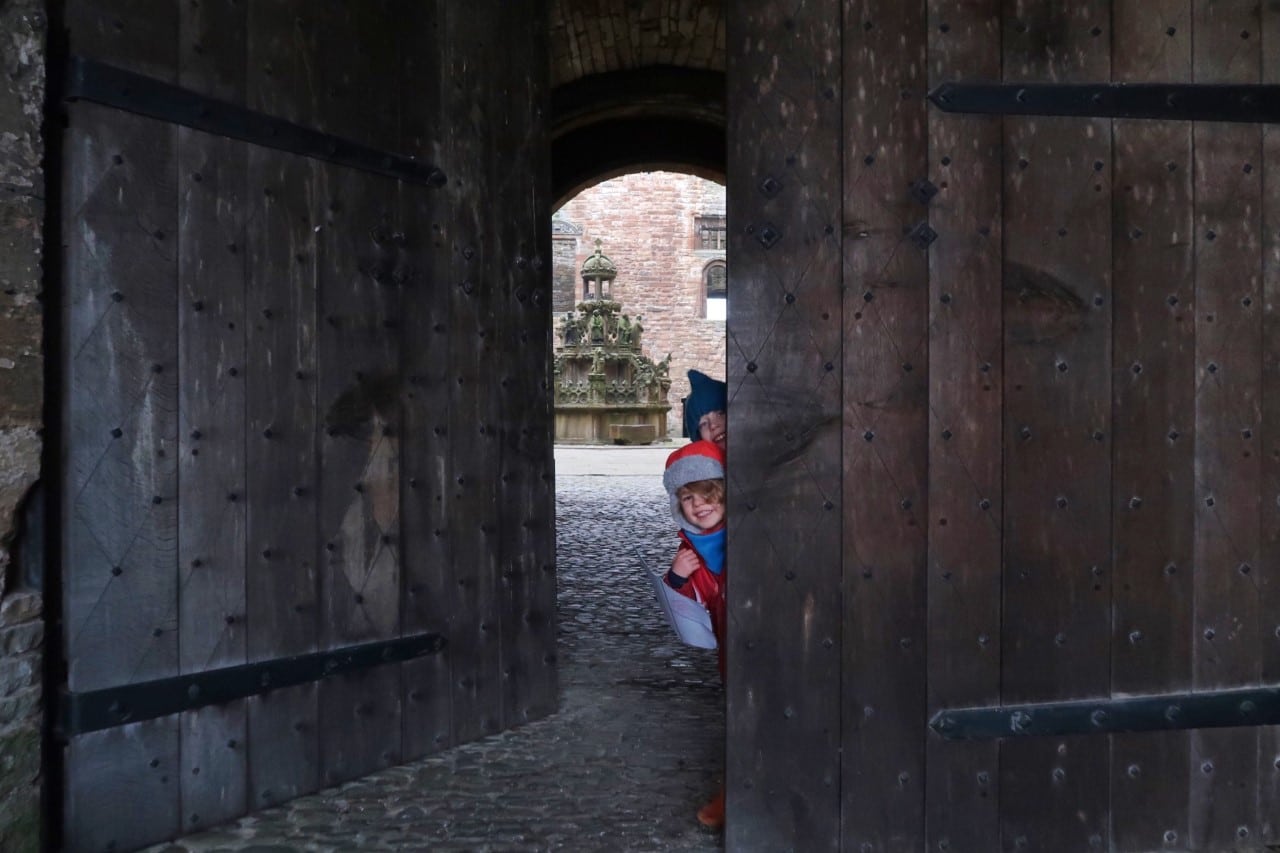 Paradise Island Adventure Golf, Livingston.  Within the Livingston Designer Outlet you can participate in a family friendly adventure golf experience.  The kids will love getting to grips with the different holes  and the adults are likely to get competitive as they follow the course round.
National Museum of Flight, East Fortune.  A little gem near Edinburgh.  There are several events throughout the year, which we love to visit.  However, you can enter the museum buildings throughout the year to visit their hangars full of aircraft and interactive exhibits.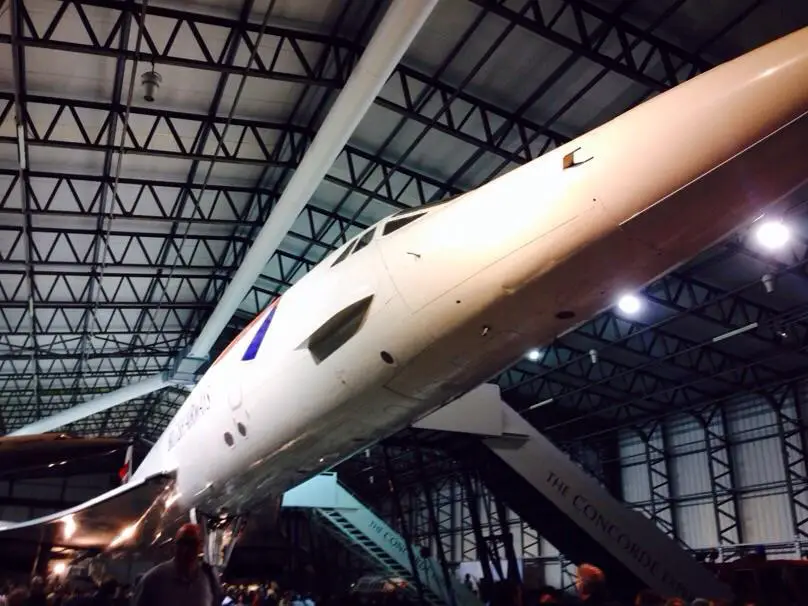 Family Days Out In Fife and Clackmannanshire
Fife beaches.  Fife has many fabulous beaches, our favourites are at Elie and Silversands, Aberdour.  Check out our visit to Silversands here.
 Isle of May, Anstruther.  Boat trips from Anstruther out to the Isle of May.  A.K.A. Puffin Island.  The most amazing island to visit if you want close encounters with Puffins and other sea birds.
Firpark Ski Centre, Tillicoultry.  try out skiing, snowboarding or tubing with the kids on this 120m dry ski slope.  A little hard to find, hidden behind a local school, but fun for the kids, phone to book.
Castle Campbell, Dollar.  This is a relatively new find of ours and you can read more about it here.  The castle is found up a winding road above the village and is incredibly atmospheric.  It's also set above the stunning Dollar glen, worth a visit just for a walk along the steep glen.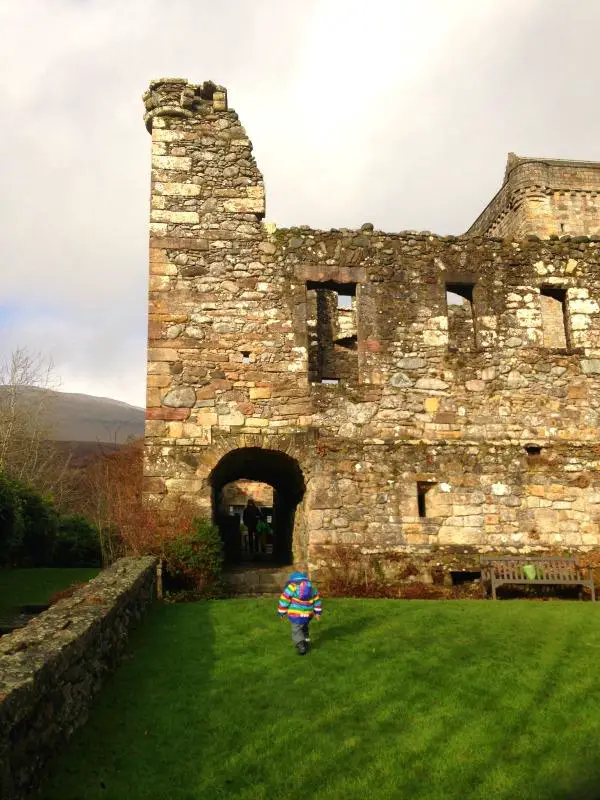 Alloa Tower, Alloa.  Set in the centre of Alloa it's very easy to get to and is only a small property.  Despite it's size, the tower is still an interesting visit and you can really learn a lot from the few rooms.  Of course the view from the roof is brilliant on a clear day.  You can read more about our visit here.
If you can think of any more exciting places that we have missed from the list, please do tell me!  We love finding new places to visit!
 Pin for later – Family Days Out Scotland