Balloch Castle Country Park
Parking
The car park is at the top the hill as you drive up to the country park from Balloch.  It's fairly large car park, so plenty of room for larger vehicles.  The car park was free when we visited, however this may have changed since then, please check if you need to pay when you enter.
Balloch Country Park
Balloch Castle Country Park lies on the shores of Loch Lomond, 20 miles North of Glasgow. Unfortunately when we visited it was an extremely windy day, so we didn't stay to explore for as long as we would have liked.  However, we did manage to visit the park and have a quick wander round.  There is over 200 acres to explore, from semi-natural woodland to formal gardens, shoreline and play parks.
Balloch Castle used to be a visitor centre, but it is no longer open, which is a shame.  It would be great to have some more information about the country park.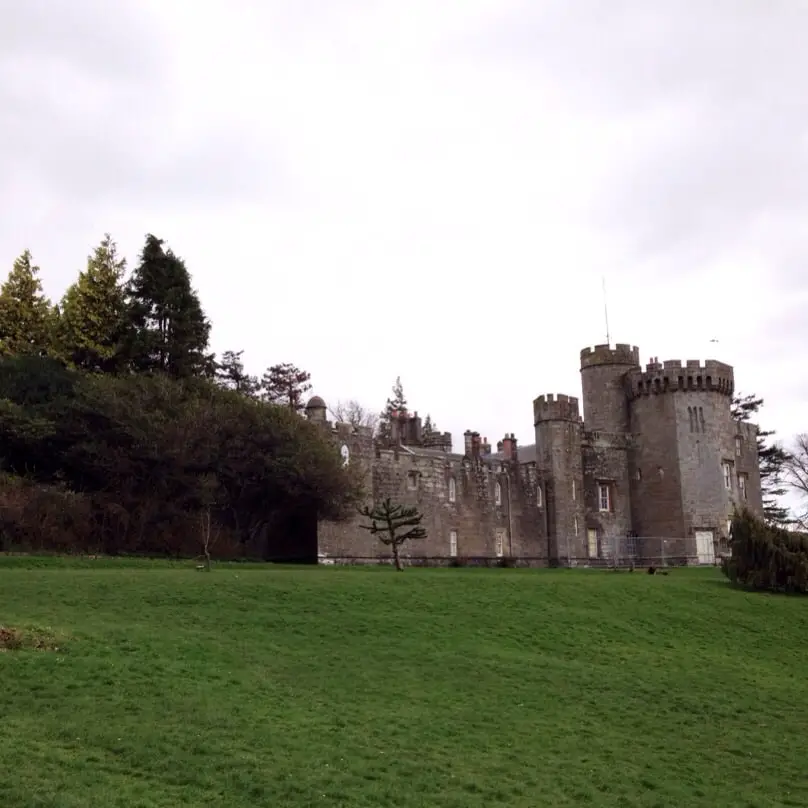 Beside the castle are the Chinese gardens, which were pretty and contained a couple of impressive Monkey Puzzle trees.  Further southward there are walled kitchen gardens and a secret garden area to explore.
To the north of the castle along a small burn is Fairy Glen, which I really wanted to visit.  Unfortunately the weather was too awful to get that far.  I can imagine it would be the perfect place to walk along and imagine pixies, fairies and elves hiding under the leaves of the plants and trees.
Balloch Castle Play Park
We did manage to walk down to the shore where the playpark is located.  There are two areas fenced off, one for younger children, which my two (aged 4 and 2) enjoyed and the other section for older kids, which they enjoyed too although most of the equipment was a bit too big for their little legs!  I'm sure both parks are very busy on warmer days!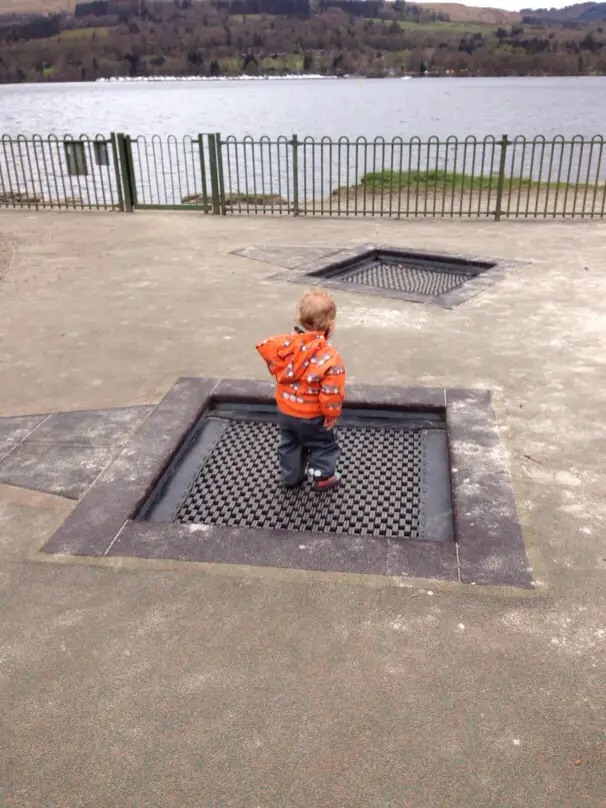 The kids had a great play at the park, making use of the trampolines, roundabout and slide areas.  Only hiding from the wind a little in the different play structures!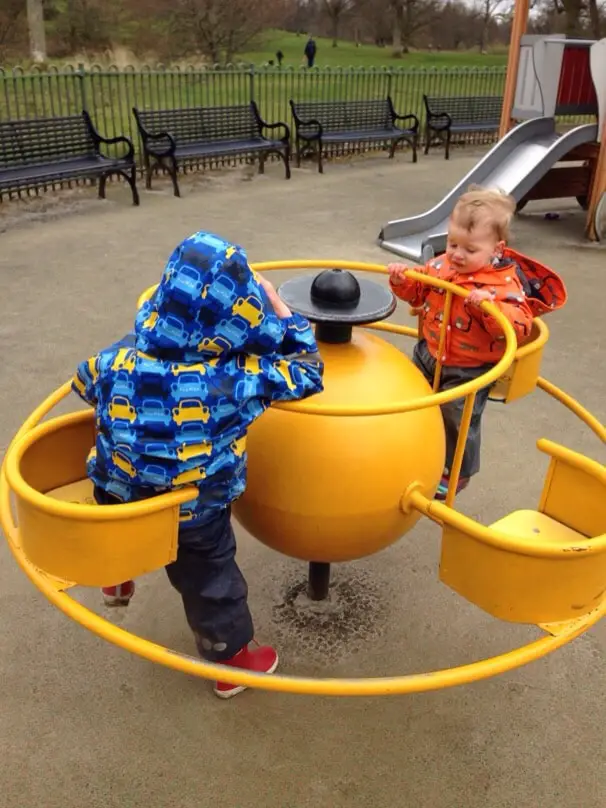 Loch Lomond Shores
After a play in the park we went down to the shore of Loch Lomond and threw stones out into the water.  They love playing by water and can spend hours throwing stones in, playing games with the rocks and racing around.  Sometimes I don't think we need to visit the park at all!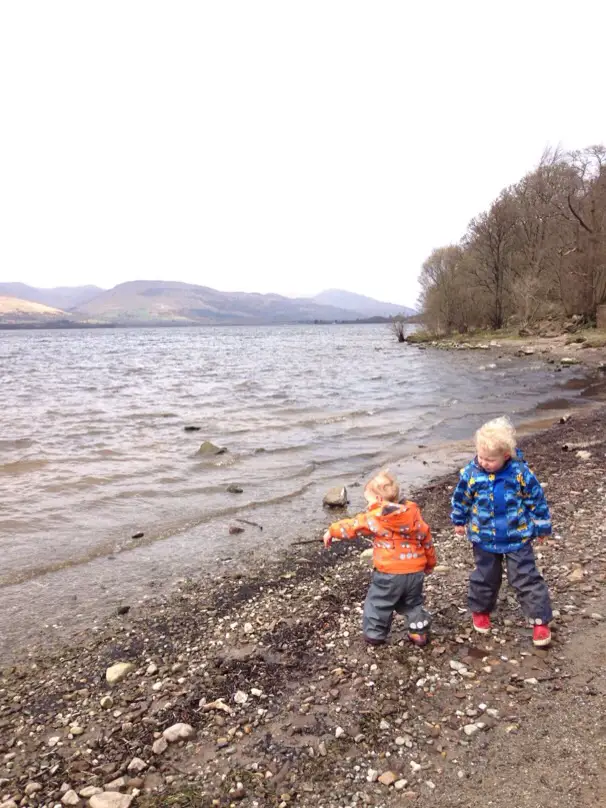 The park has some good paths that are suitable for buggies and the toilets were down beside the kids park (very useful!).  We will definitely be back on a less windy day to explore more!
Click here for a great little map of the park produced by Trossachs National Park.
For more Scottish country parks check out this post.