How do you celebrate your little one's special day?  I love the idea of making a wall full of balloons or decorating their bedroom whilst they are asleep, but as it takes so long to get our two to sleep and I have no intention of doing anything that may wake them, we went for an easy but impressive option.
For Mr O's 5th birthday we decided to set up our nautical Myweeteepee in the living room and fill it with balloons and presents for our birthday boy to find.
He was definitely impressed when he came downstairs to find them all hiding in the teepee for him!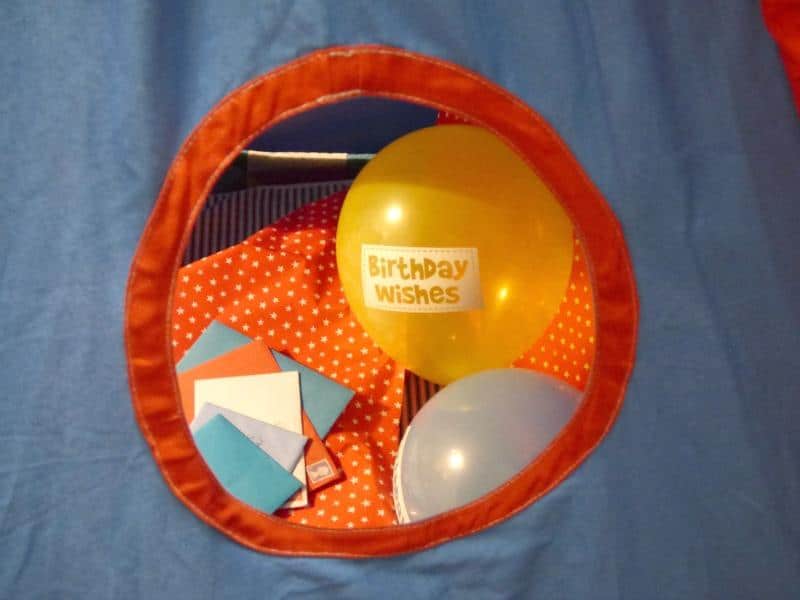 He lots of fun ripping open his presents from us whilst his little brother spent the majority of time playing with the balloons, perhaps a big box of balloons for littlests 3rd birthday?!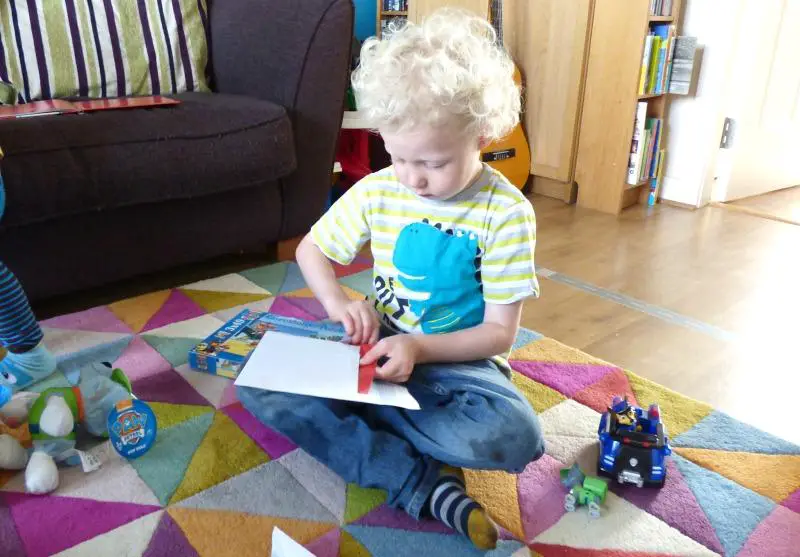 We had a lovely relaxing morning playing with new toys and balloons before my in-laws arrived for the day.  Which of course meant more present opening and blowing out the candles on his cake before we packed up a picnic to go to Inchmahome Priory on Lake of Menteith.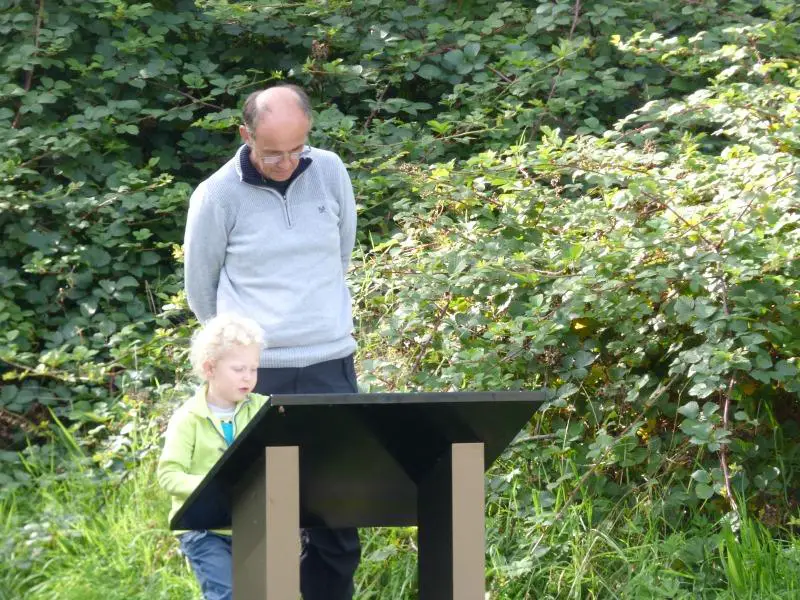 It was a gorgeous day and we spent time eating a picnic within the old cloister area and then went for a walk around the island, climbing trees (and falling off!), playing in the water and staring at the beautiful view.
Inchmahome Priory was founded by Augustinian Canons in 1238 and is now a Historic Scotland property, in the middle of Lake of Menteith (the only lake in Scotland).  To get there you need to turn the sign around and wait at the end of the pier for the boat to arrive and pick you up.  At the island there is a little shop where you pay for your tickets.
The priory was a refuge to Mary Queen of Scots for a few weeks in the 1500's when she was 4 and King Robert the Bruce visited 3 times for political reasons in the 1300's.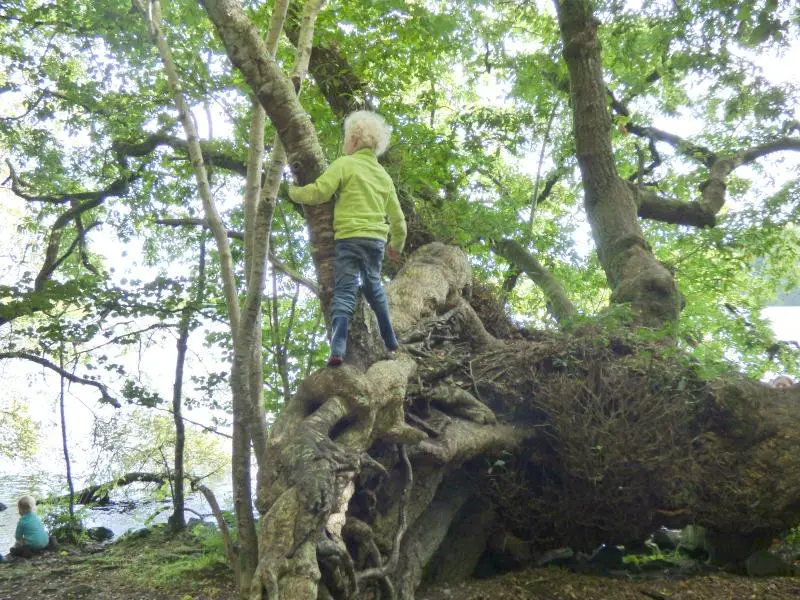 Unfortunately there has been some recent damage to the property, so we couldn't fully explore the ruins (and why we don't have many photos!).
We had a great time and loved visiting Inchmahome, an easy island to visit, but definitely a place for adventures once you are there!
J x
* The Myweeteepee was provided as part of my ambassadorship role, however all opinions are my own.