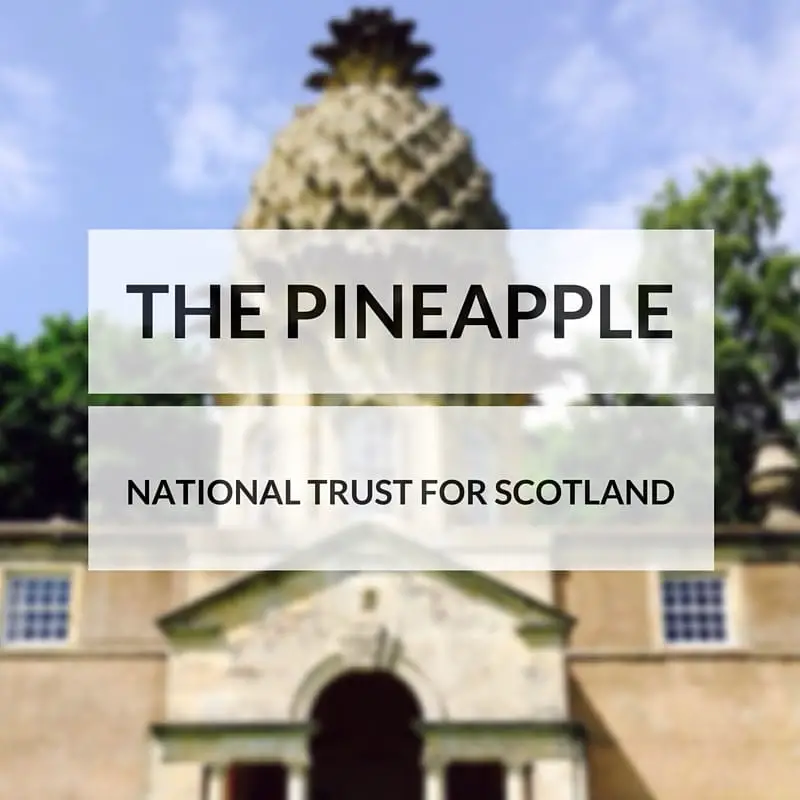 On my birthday a few weeks ago we headed to the National Trust for Scotland property, The Pineapple.  It was a gorgeous day and perfect for admiring the unusual folly and enjoying the woodland walks.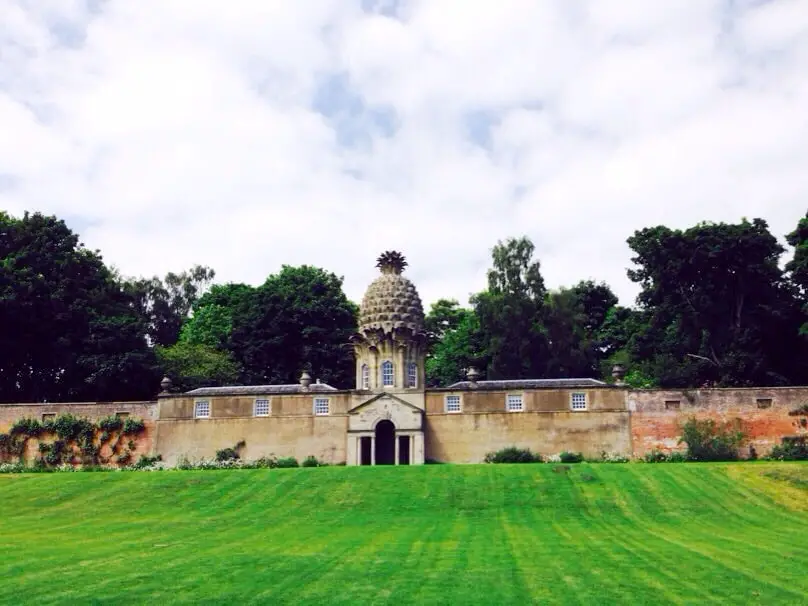 To get to the small car park you need to drive along a very bumpy and potholed track, so make sure you go very slowly!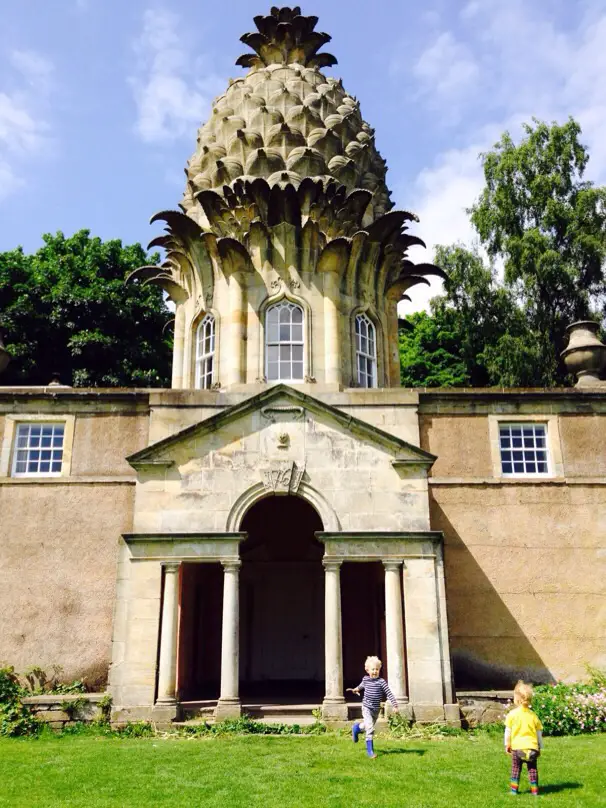 Once at the car park it's a very short walk past a small orchard to The Pineapple itself.  It's a stunning structure that must have taken a lot of time and effort to build, each Pineapple leaf is carved separately from stone, creating a bizzare decoration to the building.
Originally there would have been glass houses behind the folly, where exotic fruits, including pineapples would be grown.  In the time the folly was built in 1761 pineapples would have cost a small fortune to buy, so it was a great show of wealth to have pineapples to eat and a pineapple folly to wander around!
The folly was only ever for looking at and for use as gardens.  However there were two small gardeners bothies at the back of The Pineapple, which were where the gardeners would stay.  The bothies are now joined together and you can rent it as a holiday home from the Landmark Trust. It would be quite cool to stay in the grounds of The Pineapple!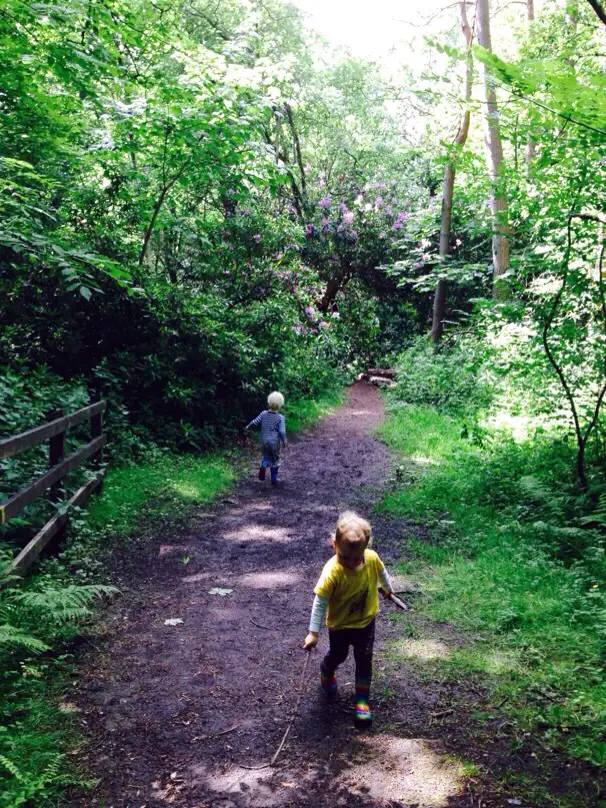 There are several woodland walks, which are great for exploring the area, the boys found fallen trees to climb and even a hollow tree that they could climb into!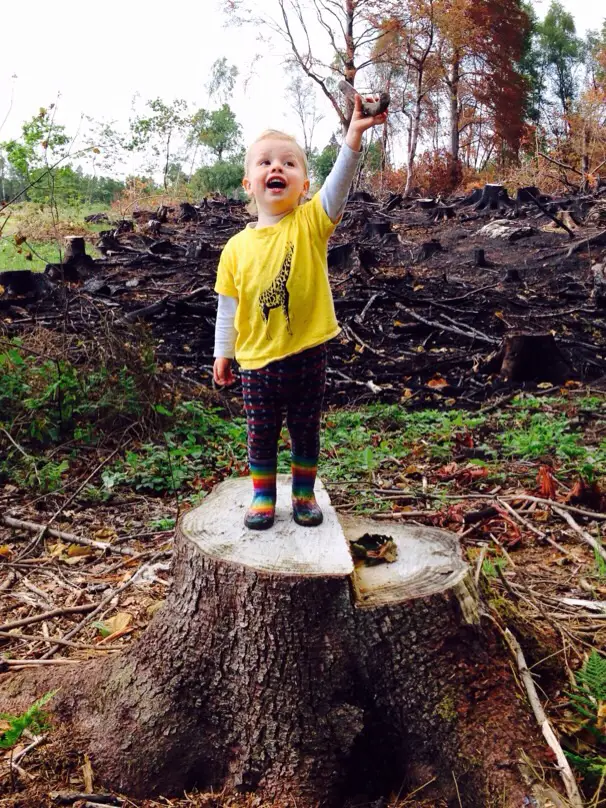 I particularly loved the ponds at the bottom of the gardens, which are home to the protected Great Crested Newts.  We couldn't see any newts or any life under the water as it's covered in a thin layer of duck weed, which makes the water look like it's covered in grass!  I have been informed by NTS that the newt population is thriving despite the covering of duck weed and we also saw a great number of damselflies on and around the pond.
All in all it's a great afternoon out for the family.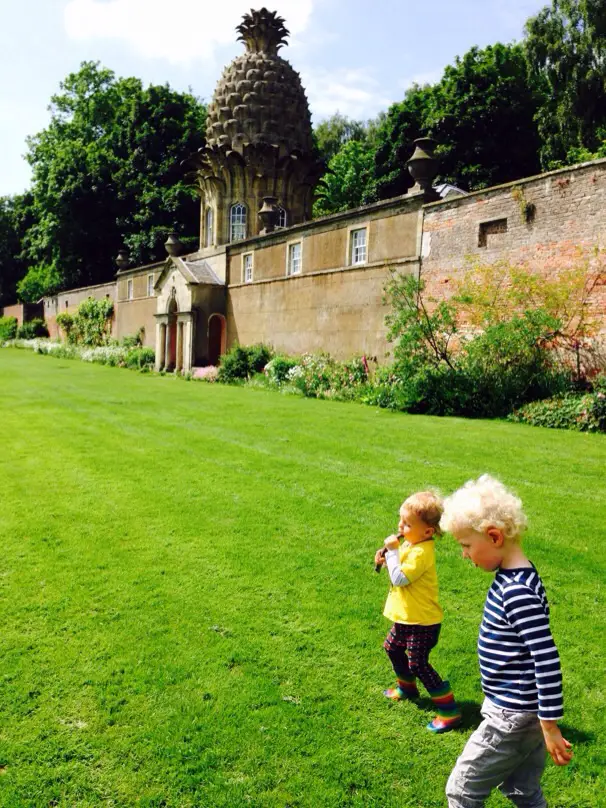 Note that you'll need wellies in bad weather and wear long trousers if walking in the woodland, as there are quite a lot of nettles around.
J x