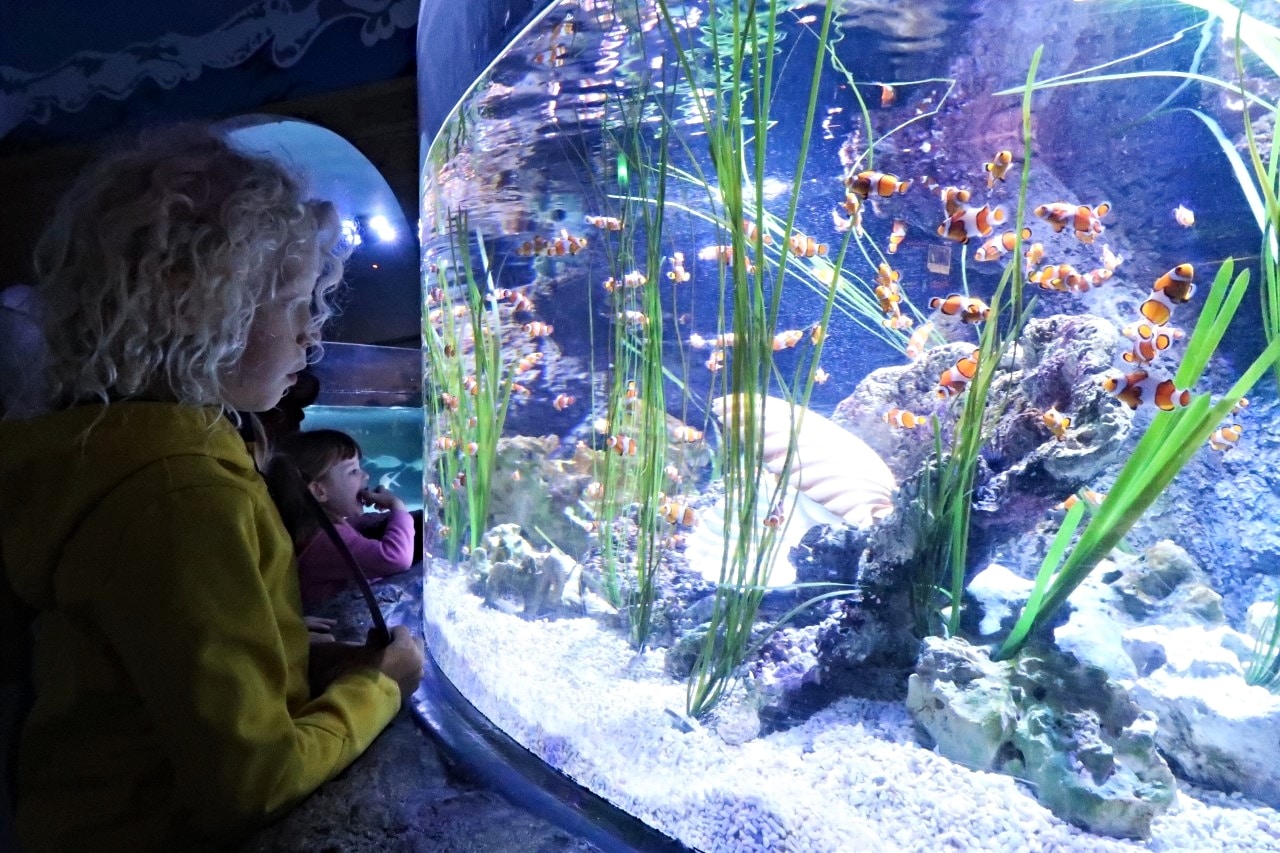 Ad – Our entrance was complimentary and I was compensated for my time
Sea Life Loch Lomond
We had the pleasure of being invited over to Sea Life Loch Lomond to explore their aquarium and take part in the Pirate and Mermaids event that is currently ongoing until 8th September.  The kids haven't been to the sea life centre for quite a while and were particularly excited to find an octopus, as it was part of their challenge to gain the Octopus Paw Print badge.
Pirates & Mermaids Trail
The pirates and mermaids trail begins with deciding which team you are on.  Our eldest chose pirates and our 5 year old son chose mermaids, which was pretty much expected!  The trails are exactly the same, however you get a themed leaflet and prize for whichever team you choose.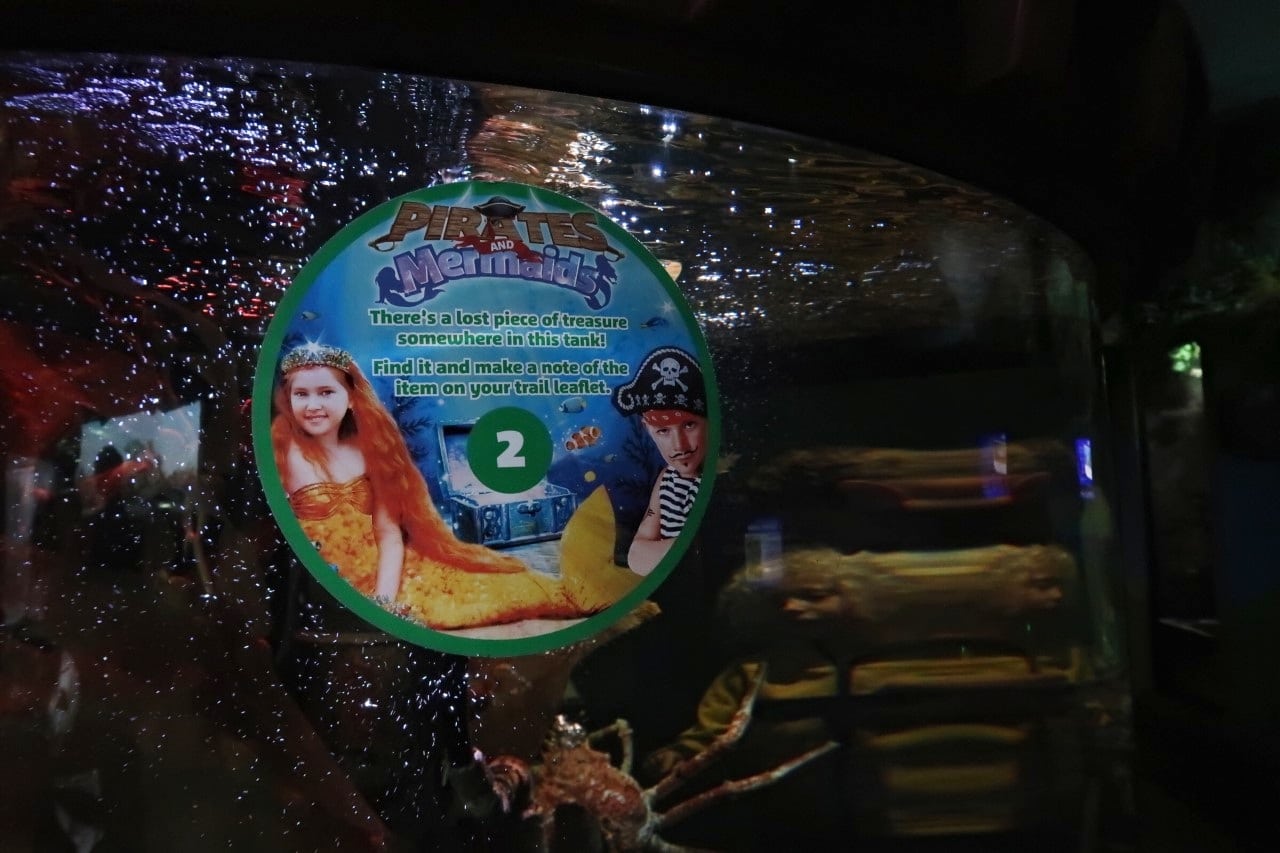 The boys had to look out for stickers on the fish tanks and write down whichever treasure they could find in the tank.  There were a variety of treasures from coins to tiaras, all were very obvious, so even younger children can take part in the trail.  The only thing is that the kids want to race around and complete the trail before we had seen all the exhibits!  So it might be worthwhile doing the trail first and then coming back to look at all the animals and fish a second time round.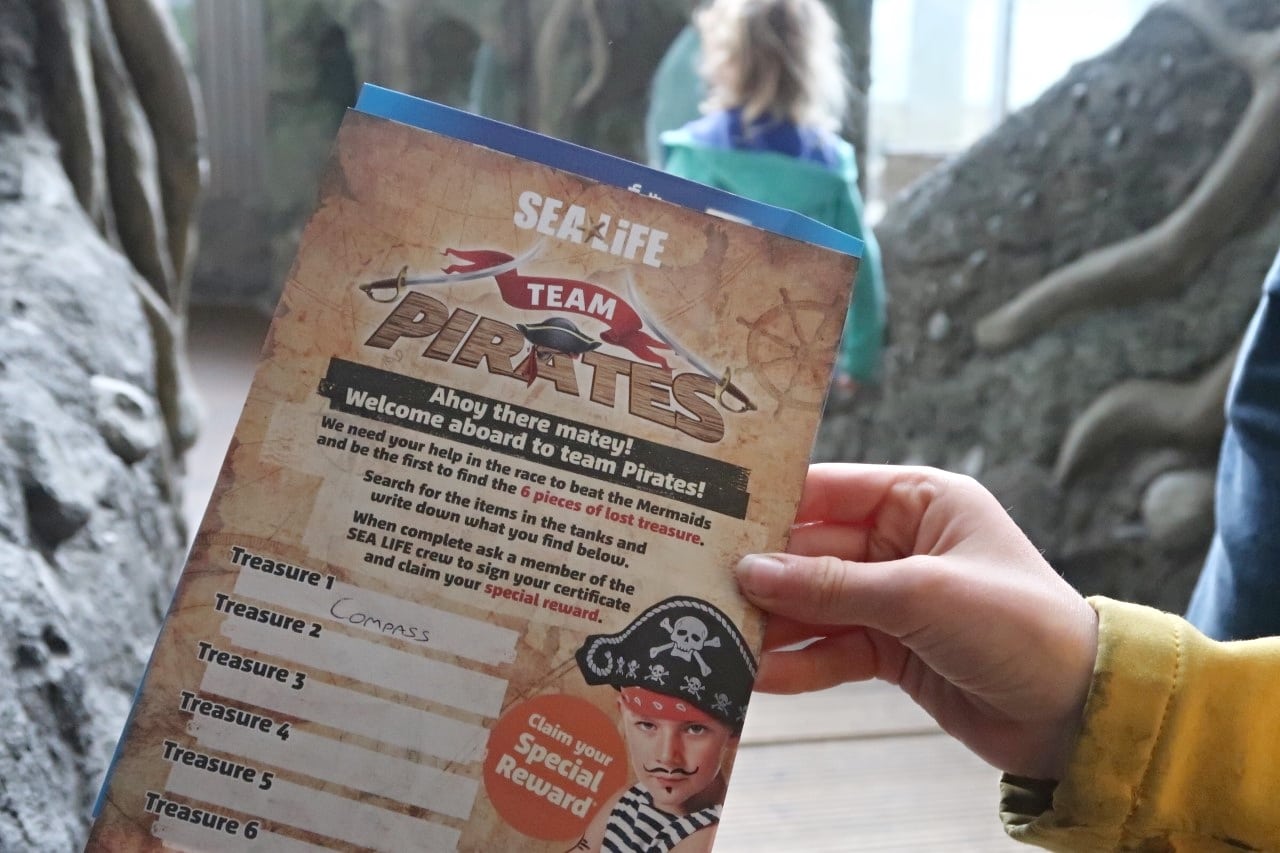 In a room beside the cafe there was also a big mermaid and pirate board game that the kids could play, we tried both sides out and the kids won each time.  Although I think littlest preferred to pretend to jump off the plank instead!
Once you have completed your quiz sheet, hand it in at reception and you will be given a piece of pirate or mermaid treasure as a reward.  The 5 year old was delighted with his mermaid coin and went to show it to the real life mermaid who was sat near the ray tank.  He had to talk to her several times as we went round and show her his coin reward.
Meet The Mermaids
On certain days throughout August and September there are special 'Meet the Mermaid' days, where you can see the mermaids in the big ocean tank.  I think any mermaid loving child would be excited to seeing mermaids actually swimming!
As I mentioned before our youngest was delighted to talk to a real mermaid, although I think he would have loved to see a merman too.  Perhaps it would be good to have a female pirate and a merman next time this event runs?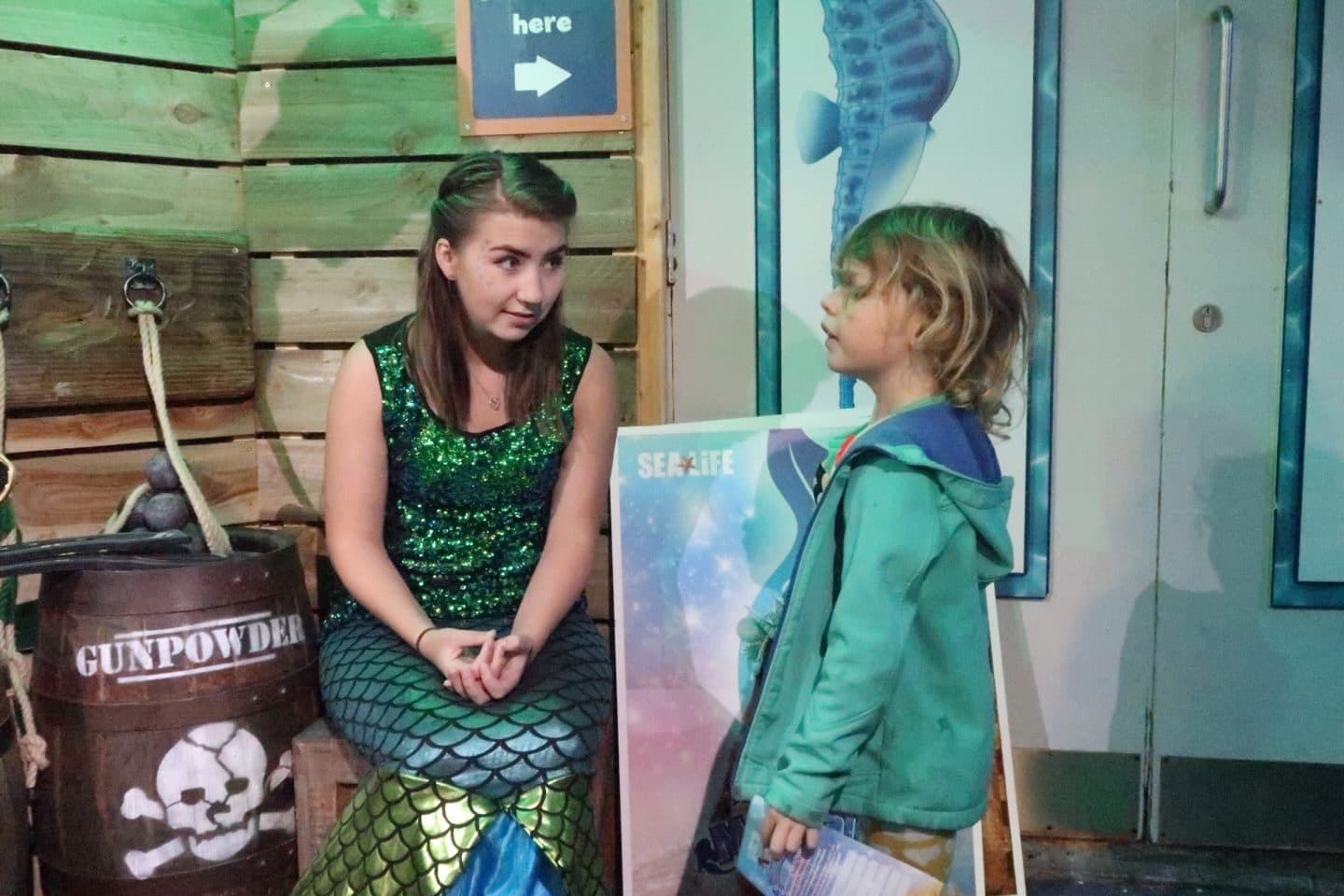 What is There To See?
Aside the pirate and mermaid trail there are plenty of other things to see and do.  As you first walk into the aquarium you enter the Scottish loch area where there are fish that are found in Scottish lochs and the Asian otters, which are always fun to watch!
As you walk through the different fish tanks there are giant spider crabs, huge fish and a large tank full of colourful fish and rays.  You can also spot an octopus, hundreds of clownfish and little garden eels that pop their heads up out the sand.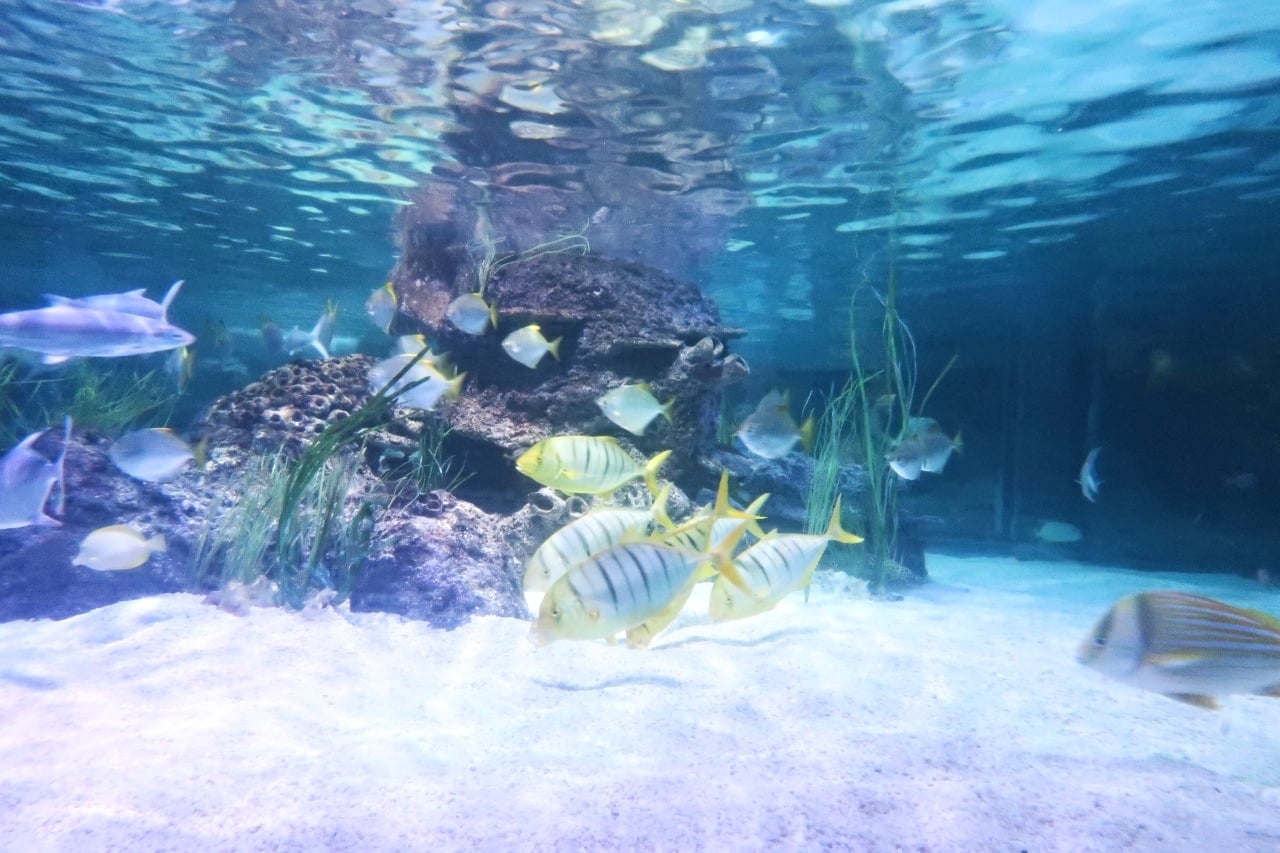 Eldest enjoyed seeing how the seahorses hold onto the weeds and was fascinated by the stingray's long tail.  He also touched a star fish in the touch tanks, although they seemed a little empty compared to previous visits.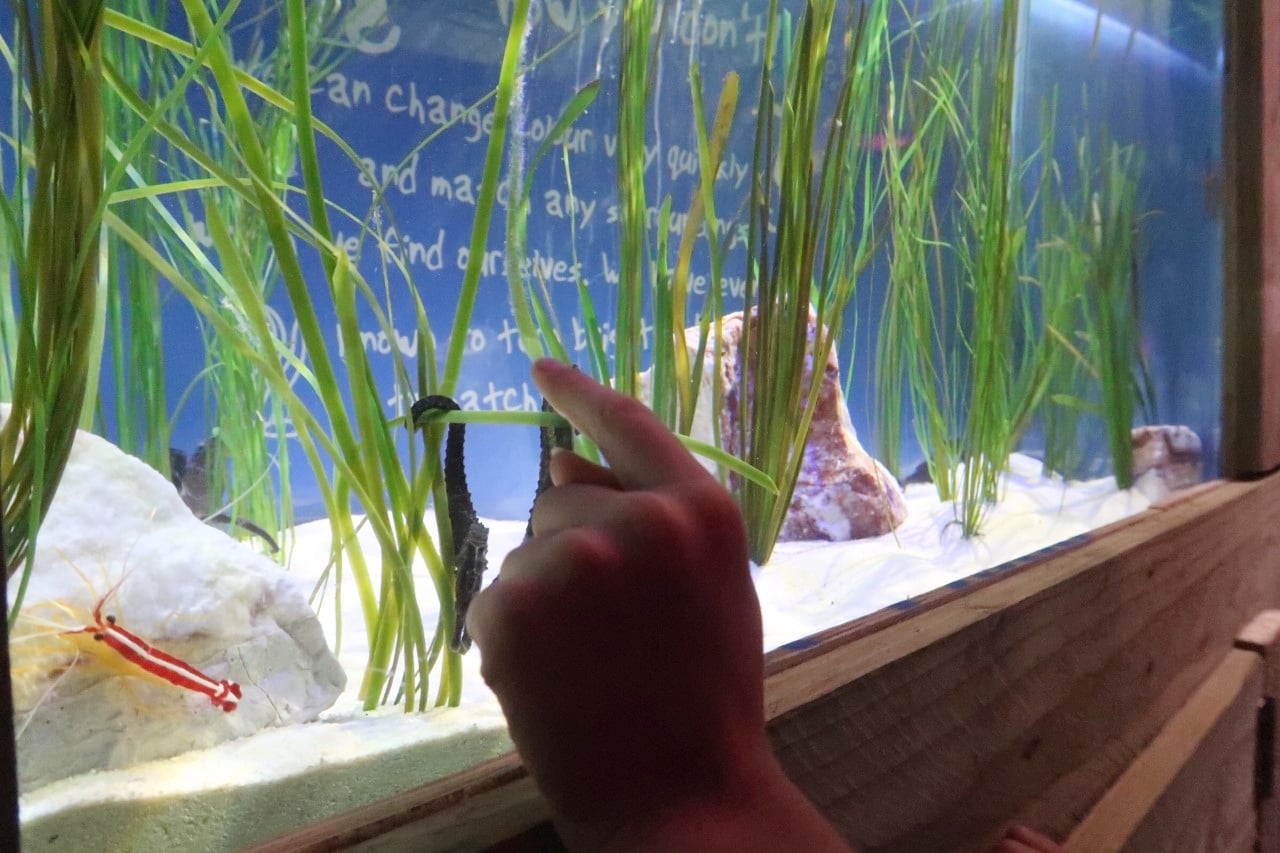 A favourite part for both children is the large ocean tank where you can see larger fish, Moray eels, sharks and rays swimming together.  This rather ugly looking fish was fun to watch too.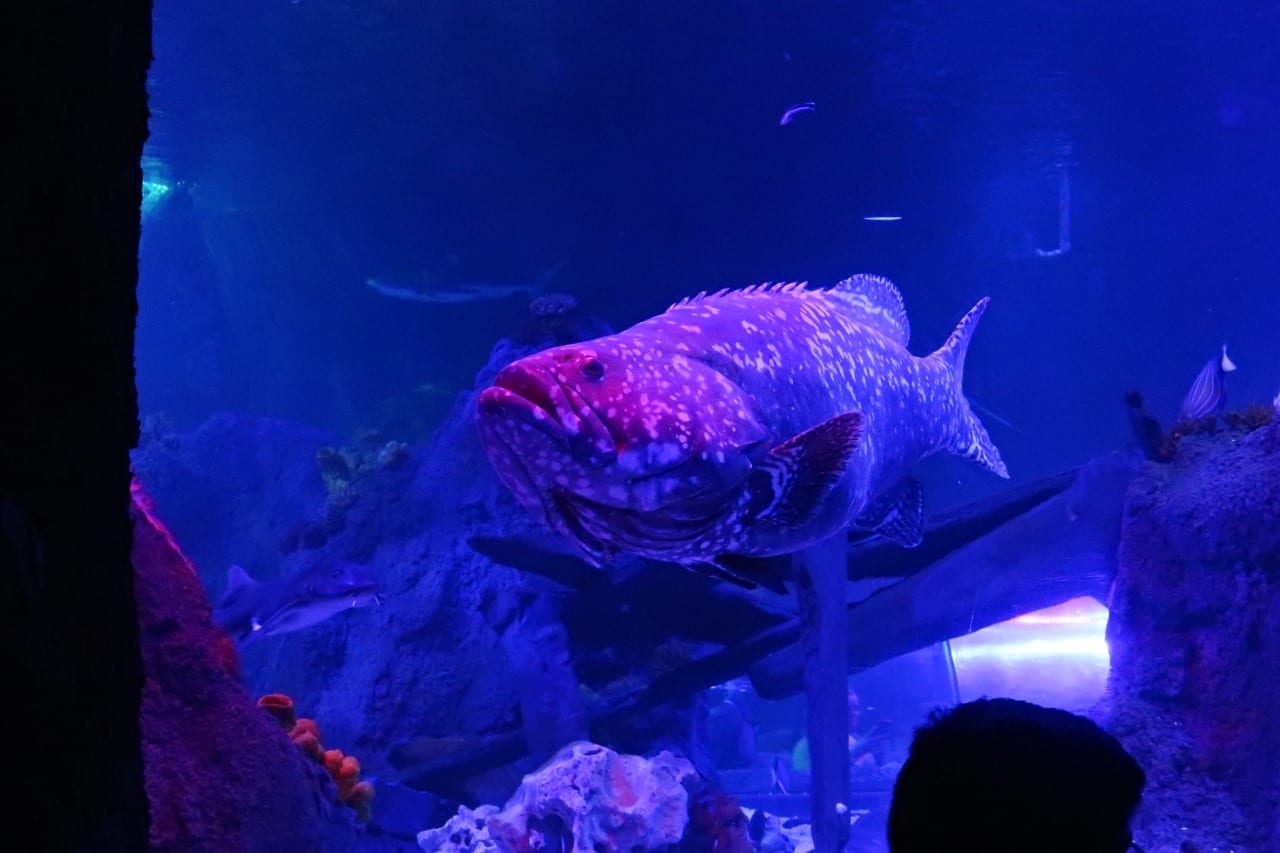 The tunnel was good to see under the bellies of the fish, especially the rays who slowly swam over the tunnel and down the other side.  There were plenty of fish to see as well, but the sharks and rays were definitely our favourites in this section.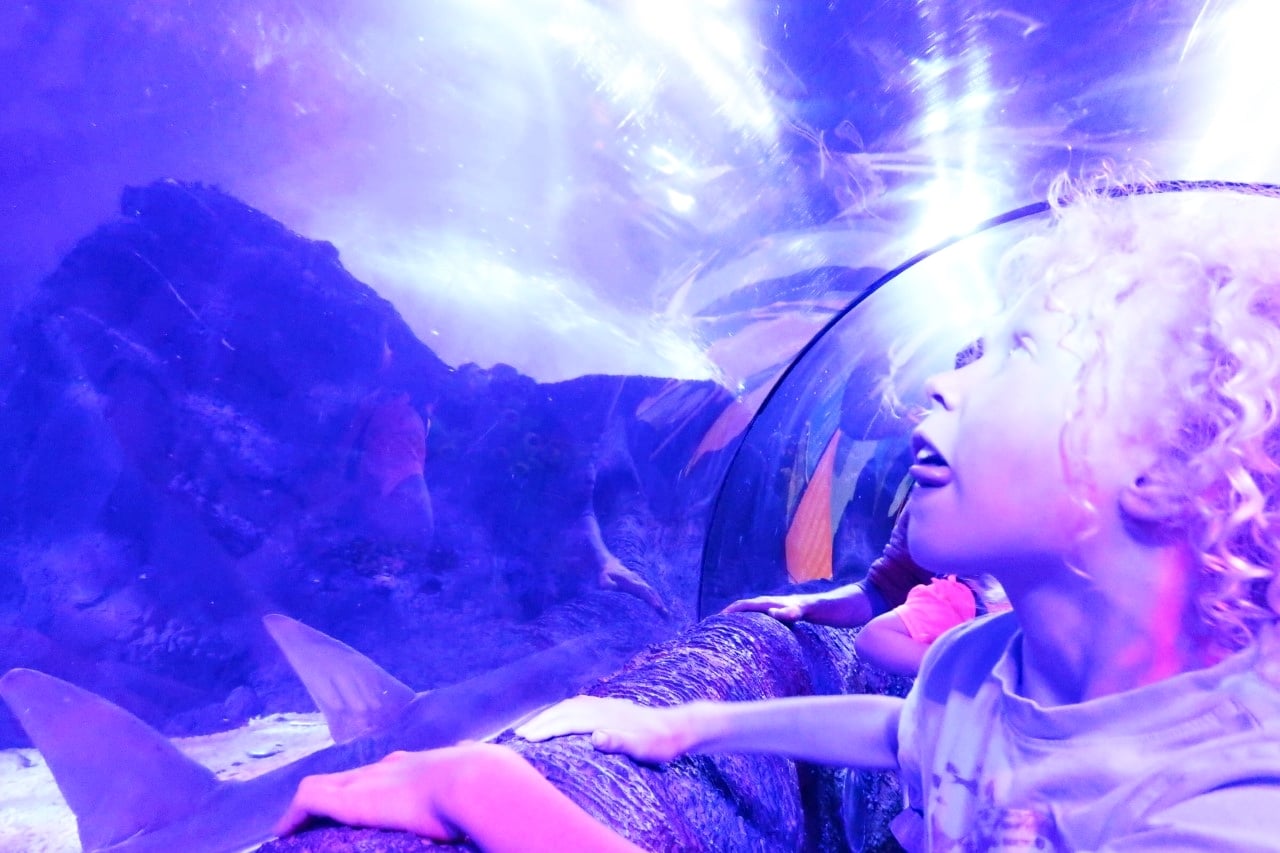 Cost and Opening Times
There are lots of Sea Life centres all over the UK, so check out this link to summer at Sea Life to find out more.
If you book online for Sea Life Loch Lomond you'll save 30% on the ticket price, with adult tickets £9.77 and child tickets £6.97.  Under 3's are free.
Summer opening hours (March-October) are 10am – 5pm and then from November – February it's 10am – 4pm.  Open 7 days a week, except Christmas day and Boxing day.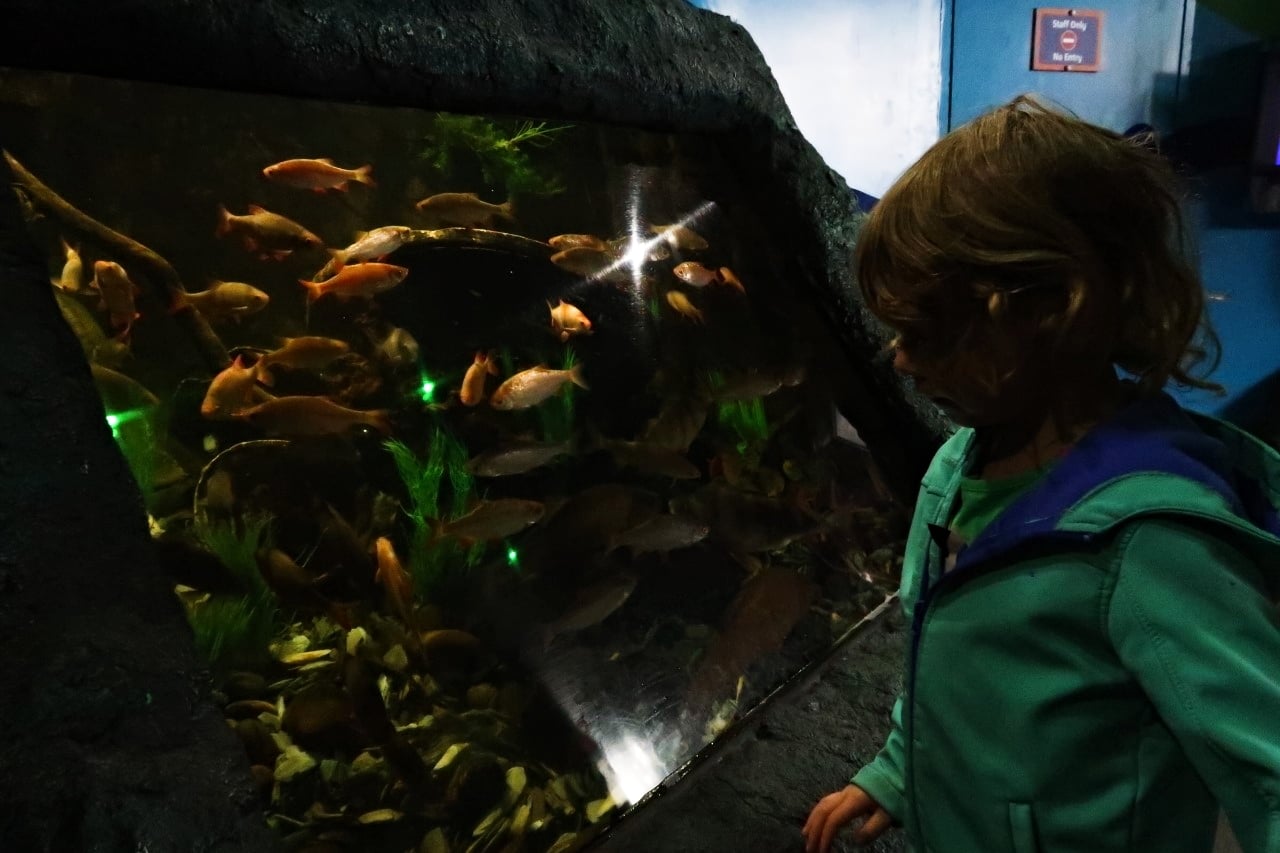 Pin For Later