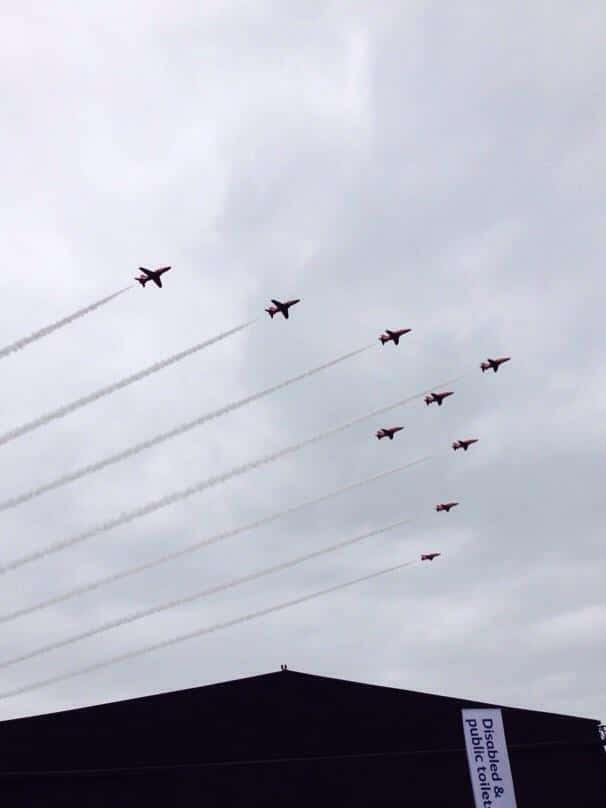 We had a rather busy weekend, starting off with Scotland's National Airshow on Saturday.  We were a little silly and didn't leave as early as we should have done, so spent quite a bit of time queuing in traffic before we finally arrived!  The queuing was definitely worth it though, the boys were more than happy to be out the car and racing around at the show!
When we entered the show area we were immediately surrounded by several different types of fire engines which littlest loved the look of, but we didn't want to wait in the queues for!
The main 'path' was lined with stalls selling food, drink and lots of aircraft merchandise, plenty for kids and adults to choose from!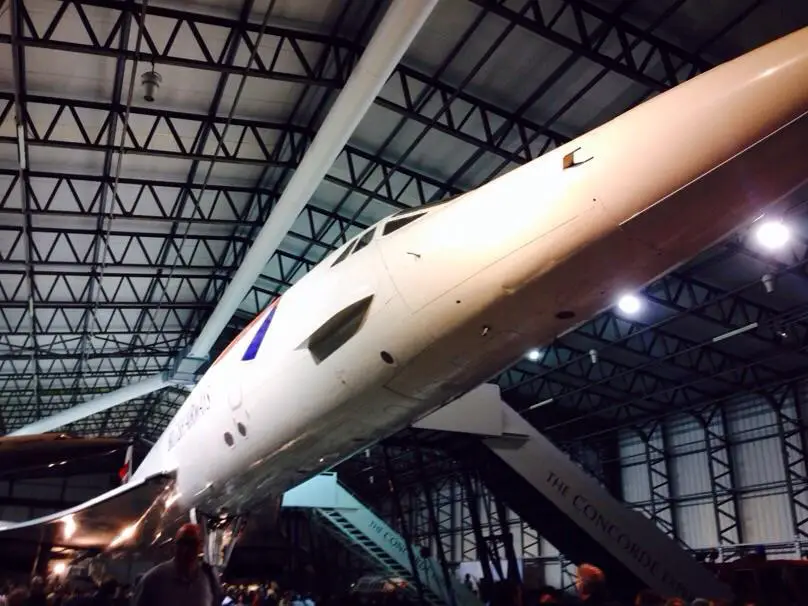 We made our way into the concord hangar, which we didn't manage to visit on our last trip to the airfield.  The concord itself was huge and pretty impressive from the outside!  However, the queue was very long and we didn't feel like waiting around with two small children. Instead we had a look at the displays and Mr O went with his daddy to have a go driving a small remote control machine through swing 'gates' and over a ramp.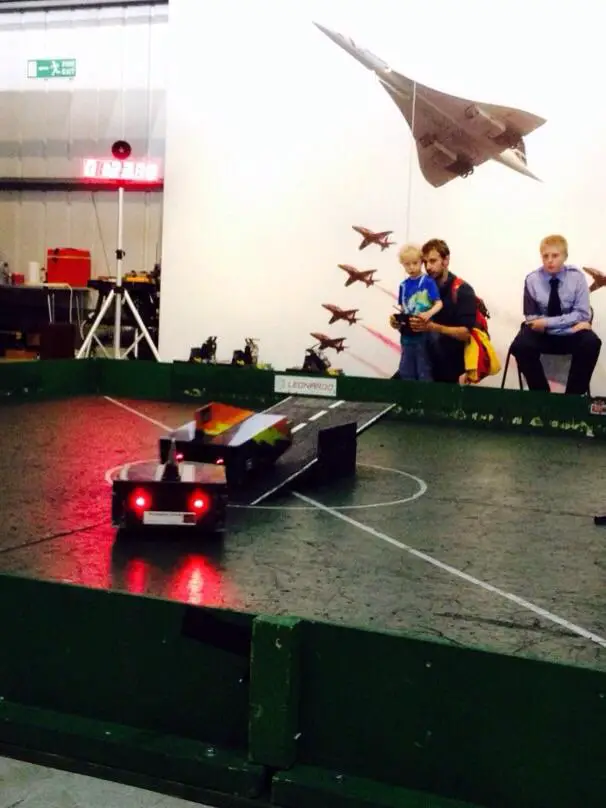 There are several other planes that you can also get into, including the front of an old Boeing 707, which had an interesting display and short film to watch.
Mr O made a paper airplane in the hangar too and was thrilled with it, carrying and playing with the plane the entire day!  Completely in contrast to those children who were carrying around bought airplanes of one sort or another!
Once we emerged from the concord hangar the boys spotted the bouncy castle and slide and we waited (surprisingly) patiently in line until the boys could go on.  Mr A couldn't quite get up the ropes to the top, especially not with all the big kids pushing past, so I went on with him and we went down together each time, which suits me as I love slides!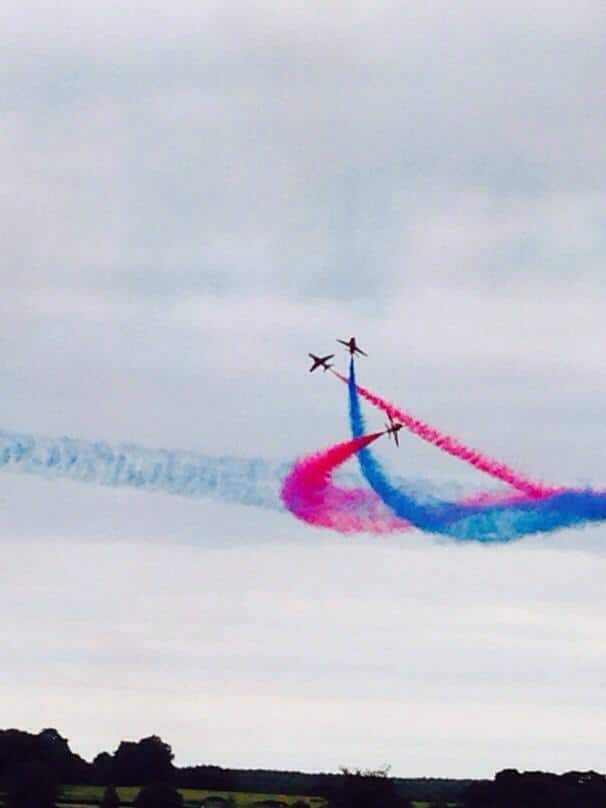 After a little picnic lunch it was time for the main event, the aerial displays.  The Red Arrows opened up with a great display, as always.  I love watching the different formations, particularly when they have colourful smoke and pass by each other incredibly close!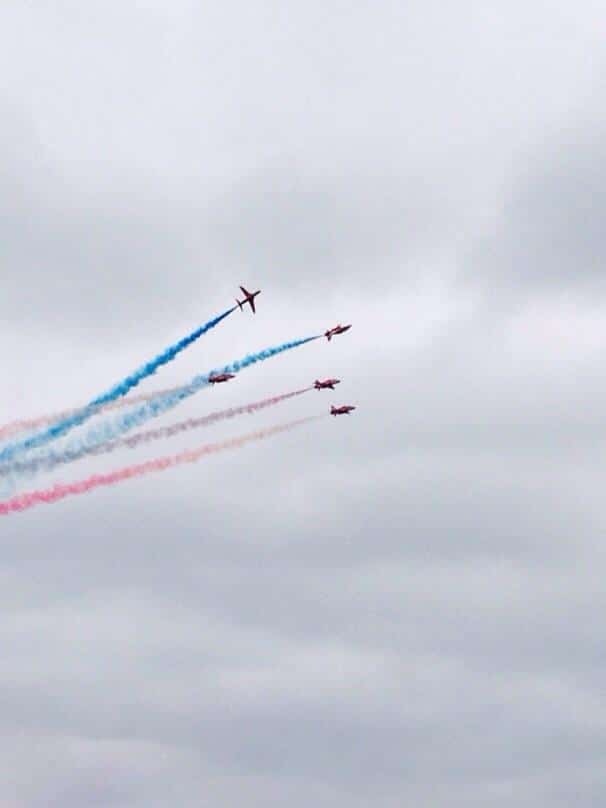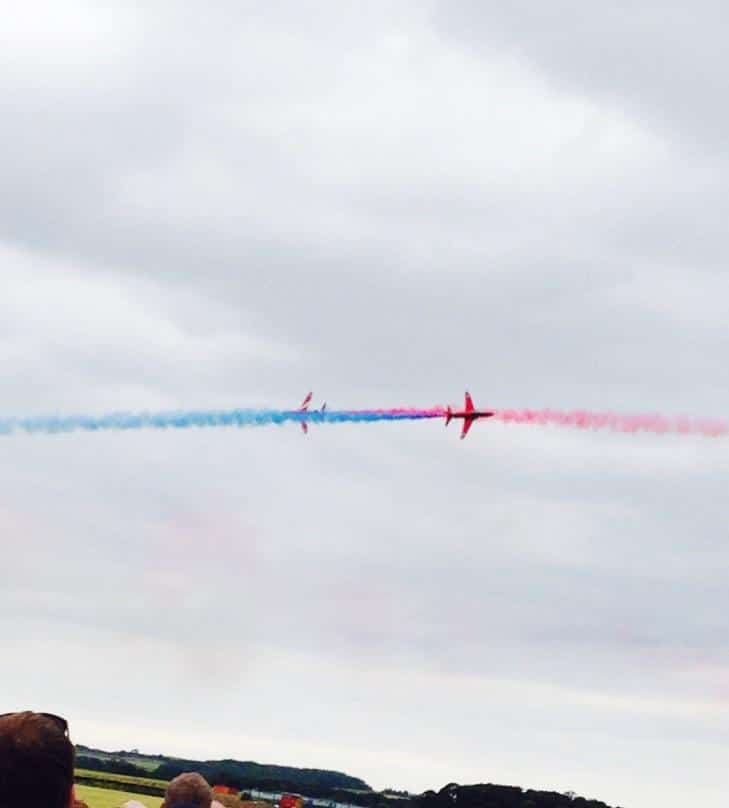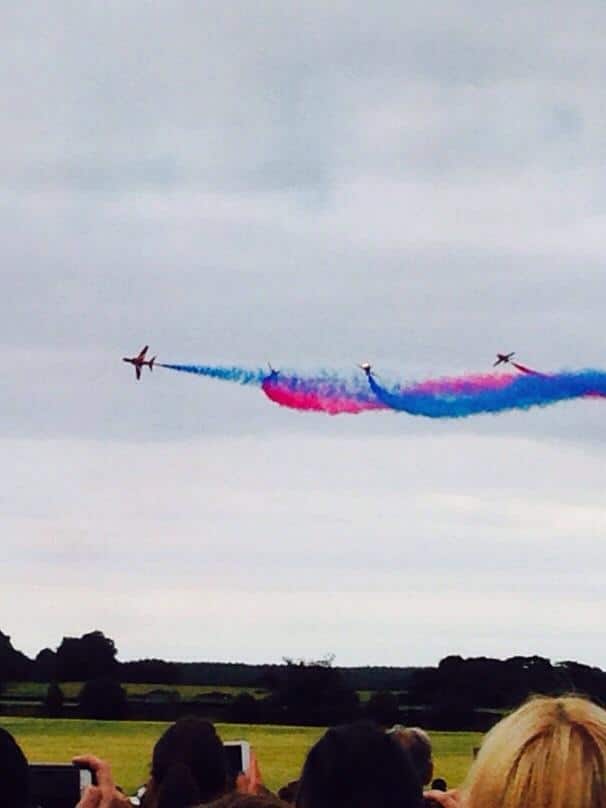 After the Red Arrows were a helicopter duo, which I think was possibly a little scary as the blades looked so close to hitting from where we were standing, but I'm sure they weren't as close as they looked!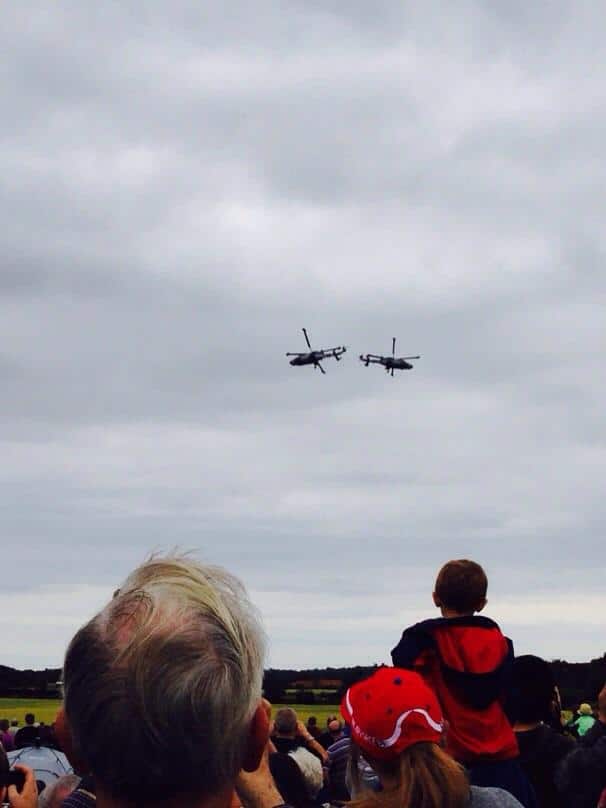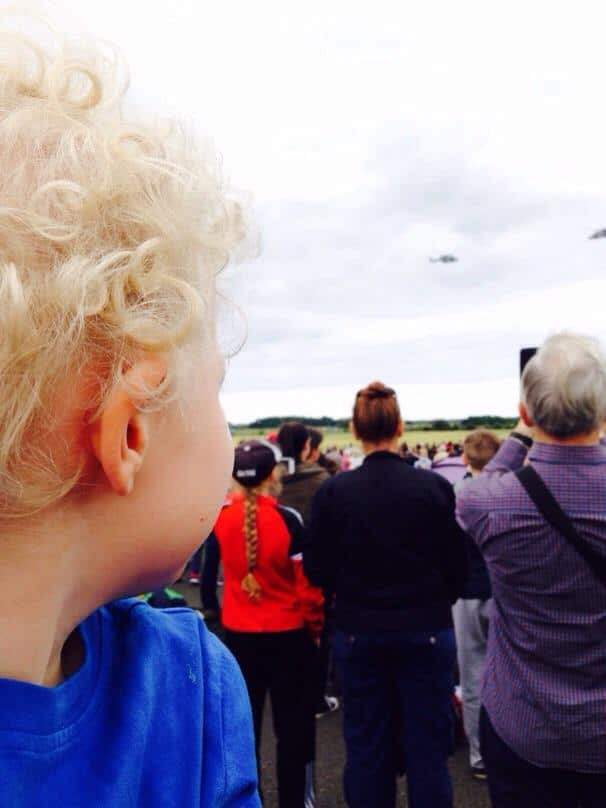 Mr O was getting a bit bored of standing in one place, so we headed inside for a little look at the queue for the Concord, hoping it was a bit shorter.  Unfortunately not!  Mr O still wanted to queue, so whilst he and I queued, Mr A took daddy outside for a look around and watch the planes.  When they came back in we were still waiting in the queue.  Fortunately Mr A had a nap in the carrier whilst we finished queuing and toured the concord, which I have to say I was pretty disappointed with.  I expected it to be a little more 'bling' I guess, but it just looked like any old plane inside, except a bit more cramped as it's narrow!  The cockpit was interesting, with a huge number of switches for flying, it definitely can't have been easy to fly!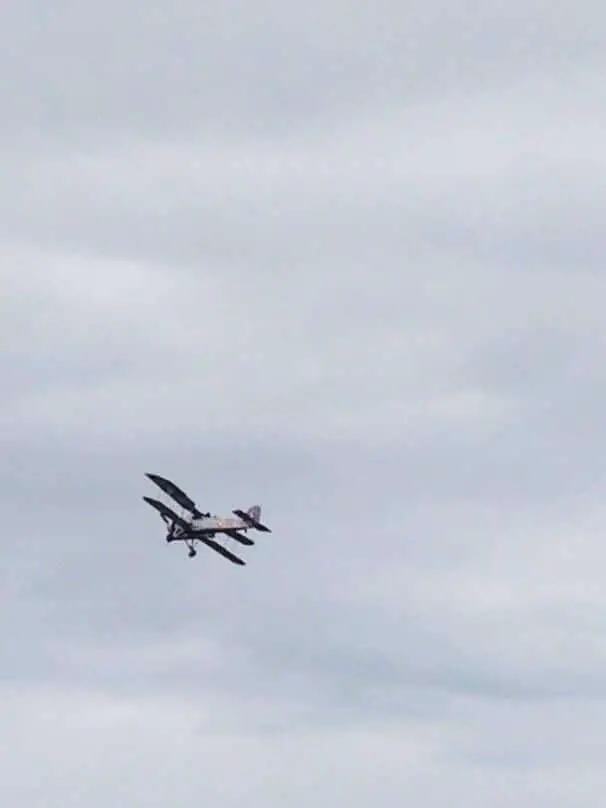 We headed back outside to watch some more planes and let Mr O go on the bouncy castle again.  However, one of the boys favourite areas is the hangar with all the interactive displays.  The displays in this hangar are open all year round whenever the National Museum of Flight is open and is a great way to introduce children to the challenges of flying.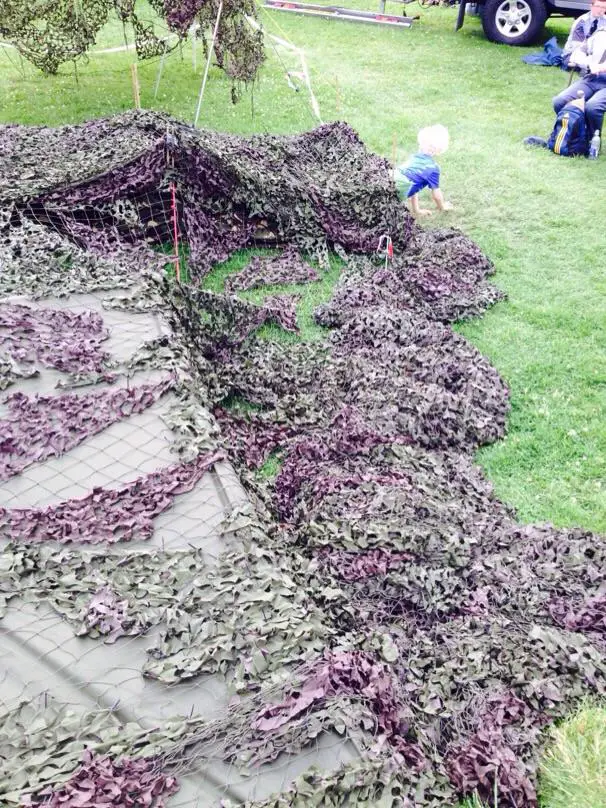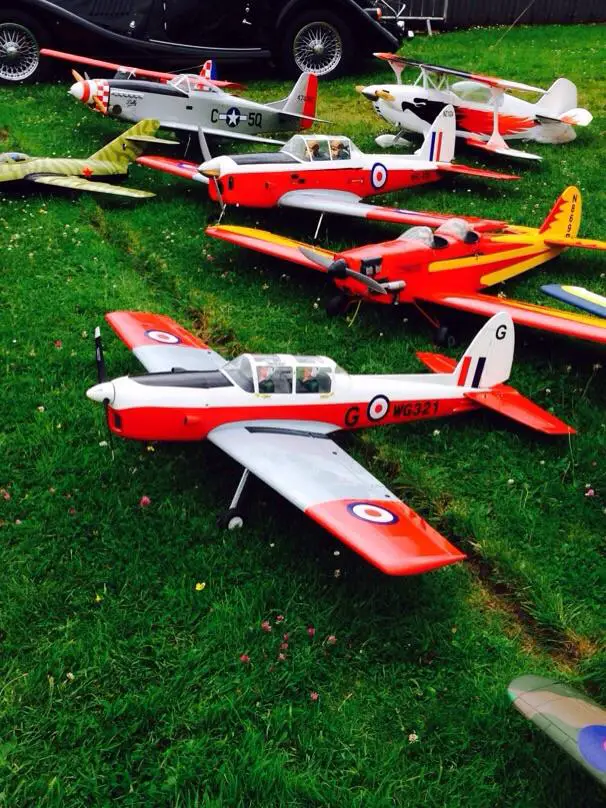 Outside the hangar were some army displays with cargo nets that the boys tried crawling under, whilst we watched the final aerial display.  The Swiss planes were slower than the Red Arrows, but still pretty spectacular!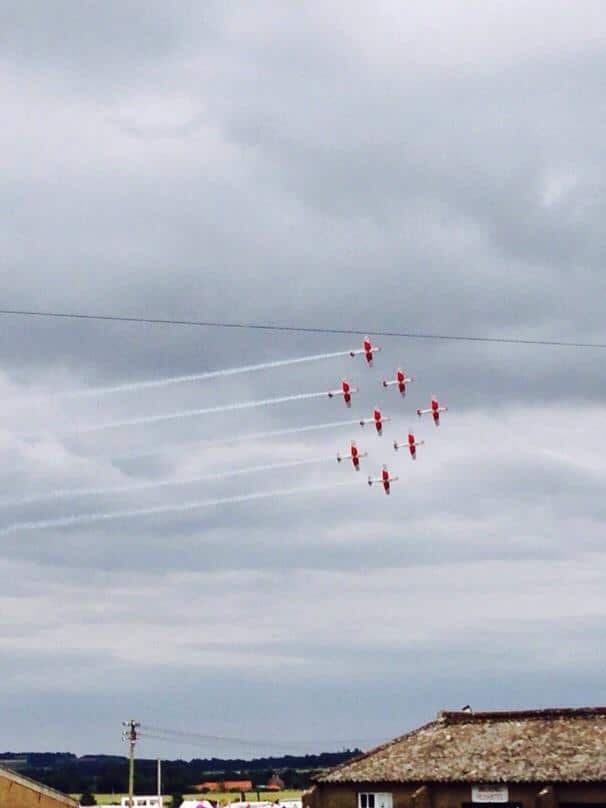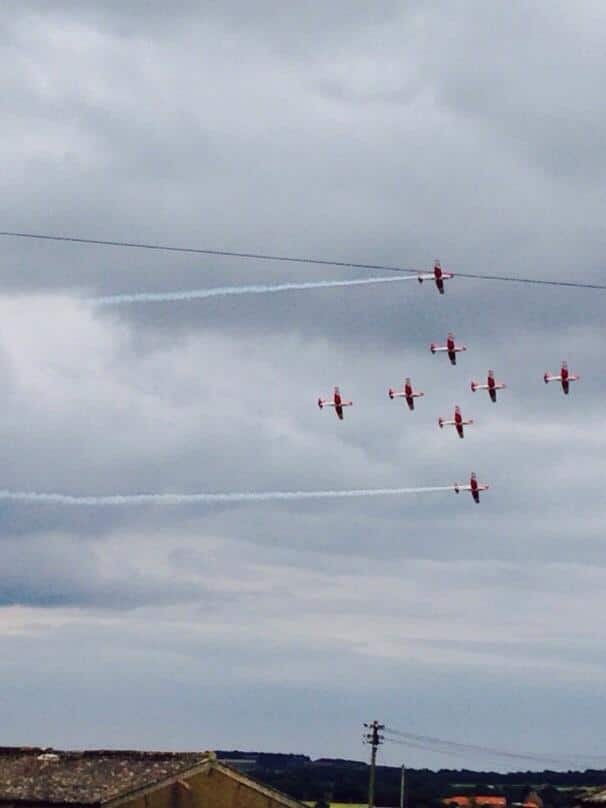 We had a great day out, despite the queuing on the way in and an even longer wait to get back out again.  I highly recommend getting to East Fortune early and leaving 30 minutes earlier than everyone else if you don't want to wait around. We'll need to remember that if we got to their Wings and Wheels event later this year!
Do you enjoy watching aerial displays?
J x