The last time I visited the David Livingstone Birthplace was when I was a child myself, with a broken arm if I remember correctly! So I was excited to see to find out that the museum had a makeover and reopened to the public again.
The museum is in the building that David Livingstone was born in, but you can also visit the cafe, shop and play park outside without visiting the museum. Tickets currently need to be booked in advance to guarantee entry.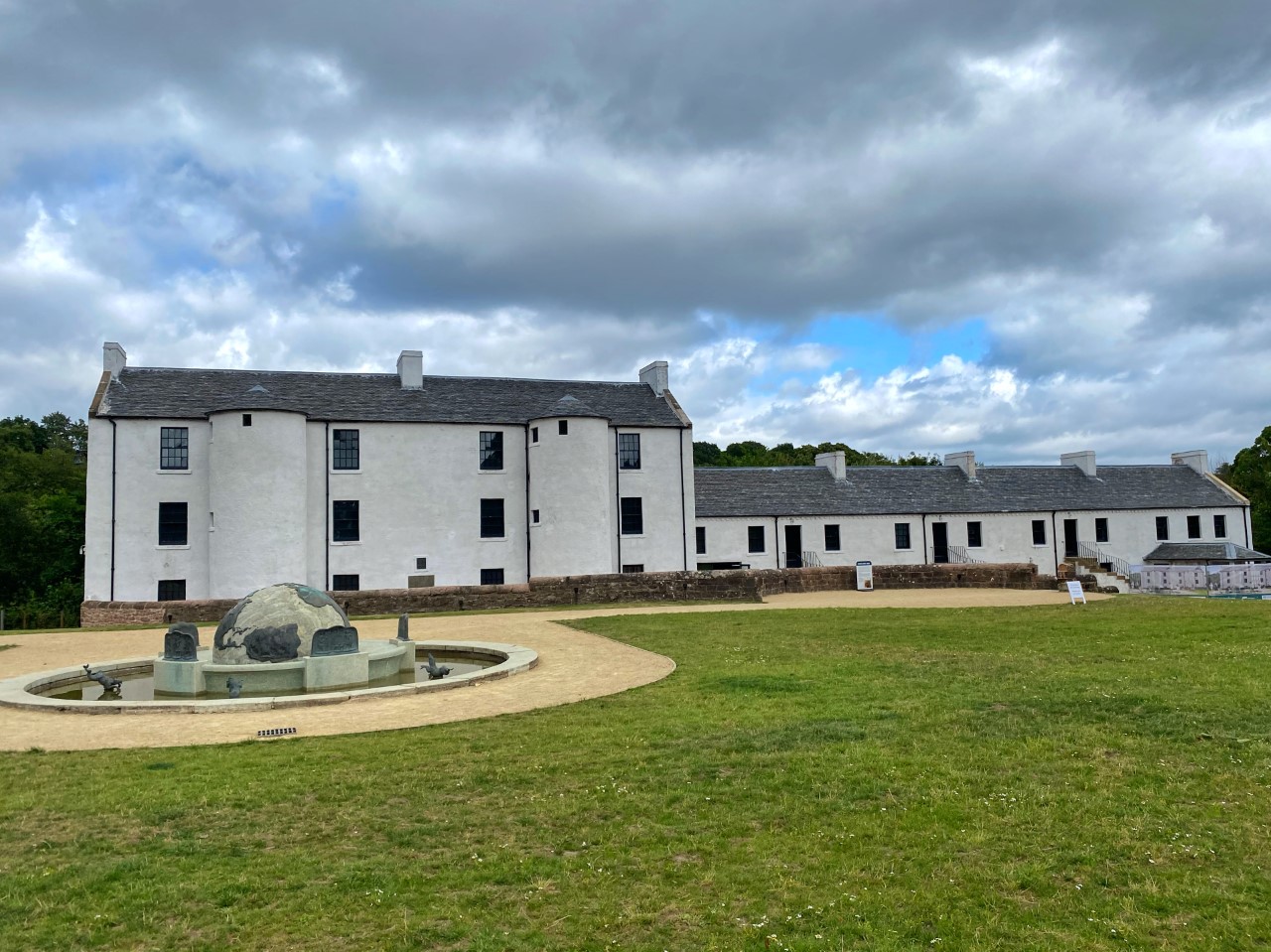 David Livingstone Birthplace
The museum celebrates the life of explorer and missionary David Livingstone. He was born in this building in Blantyre, where his parents had moved to work in the local mill. He and his parents and siblings lived in a single room together in the building. The museum describes how life was growing up in Blantyre at this time and why he became famous.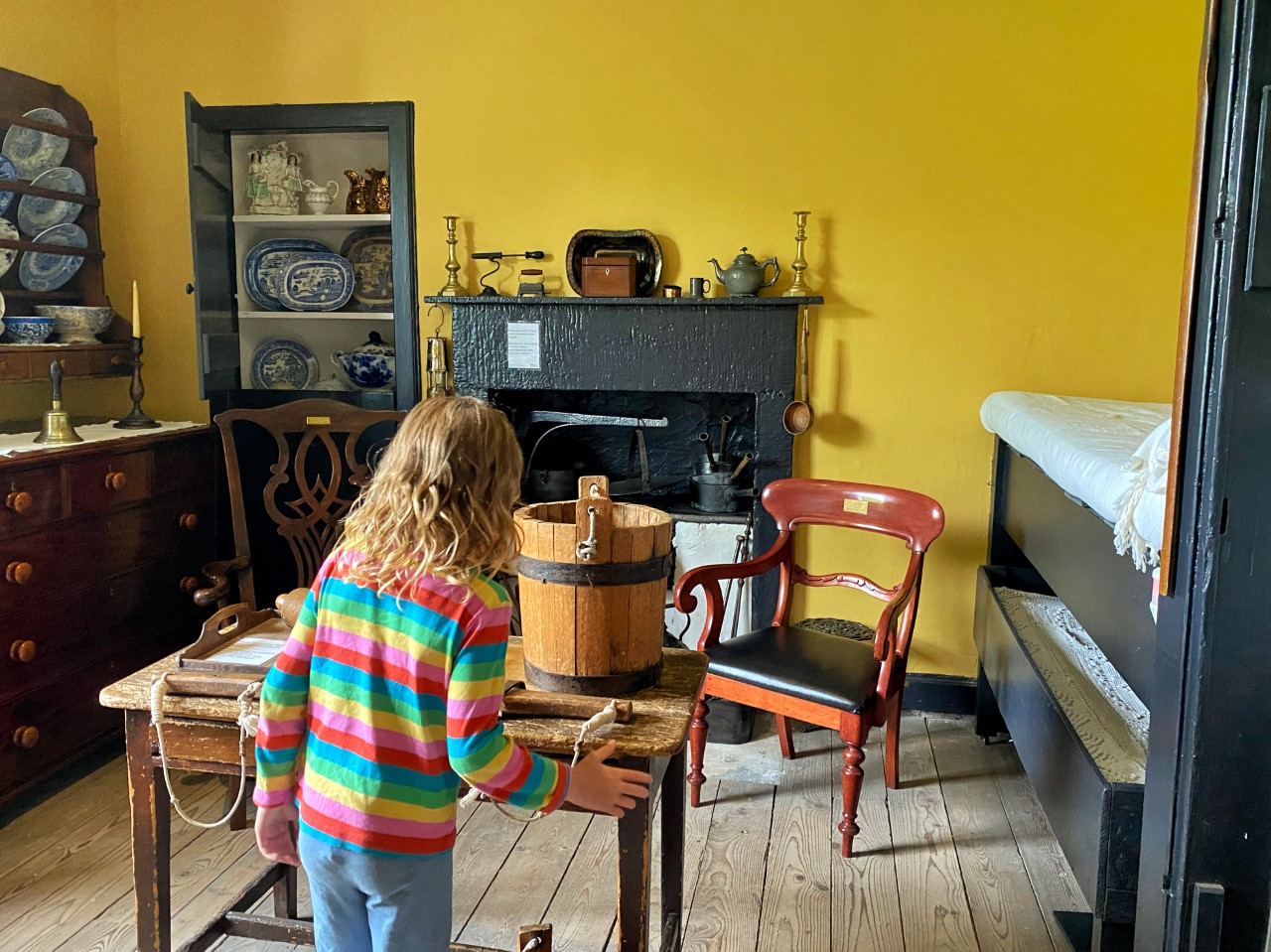 Early Life
When he was still young David Livingstone had to split his time between working in the mill and school in the evenings. He didn't have much time to play. Although he did spend his little spare time exploring the local area and taking an interest in the natural world.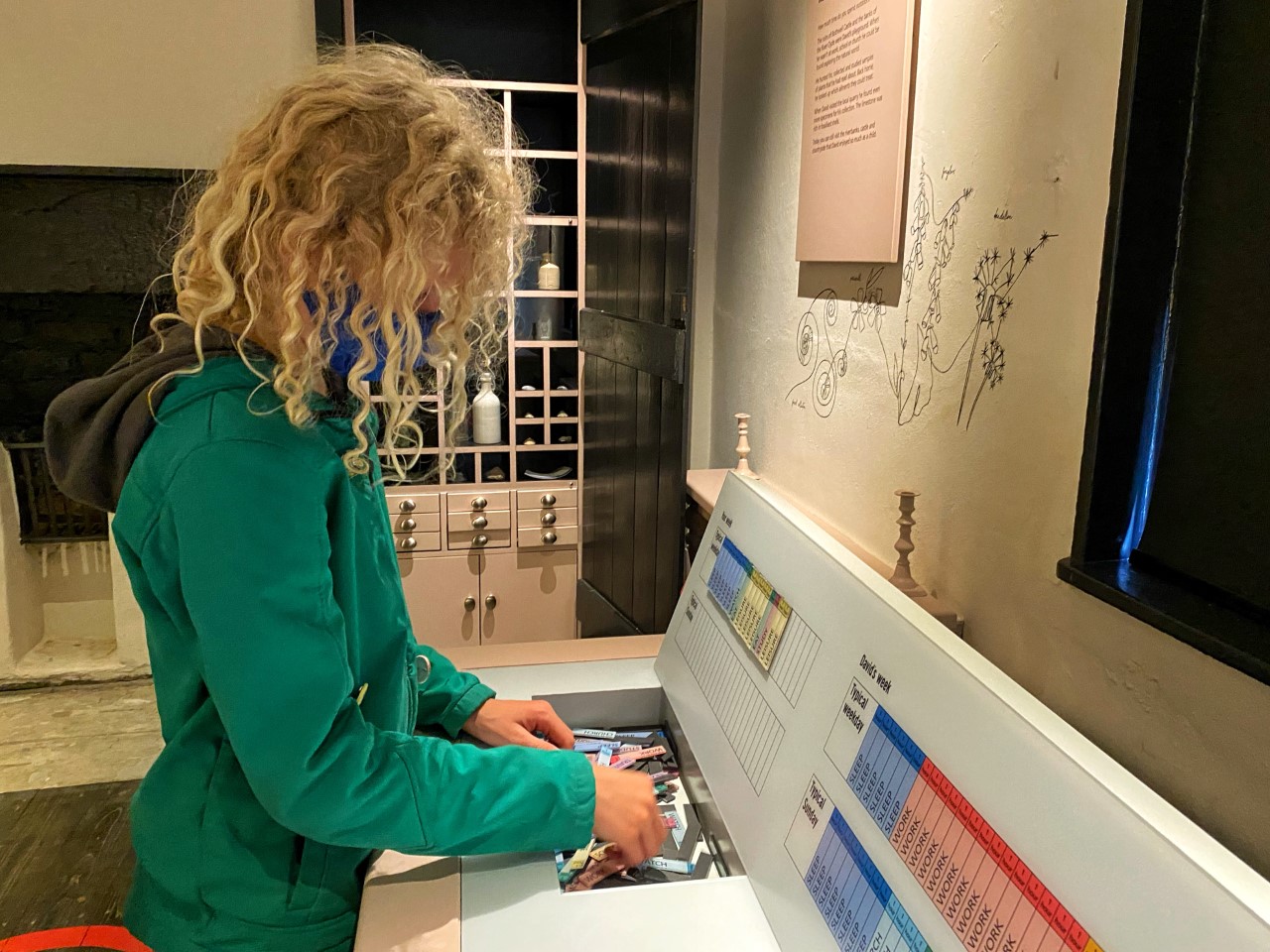 In this section of the museum there are some interesting interactive exhibits. Naturally the kids wanted to look more closely, with kids anything interactive is a bonus! They could use the magnetic tiles to create a schedule of their day and compare it to David's childhood. Plus littlest noticed that it was possible to pull the drawers out in the display dresser to see some of the specimens that David may have collected in the area.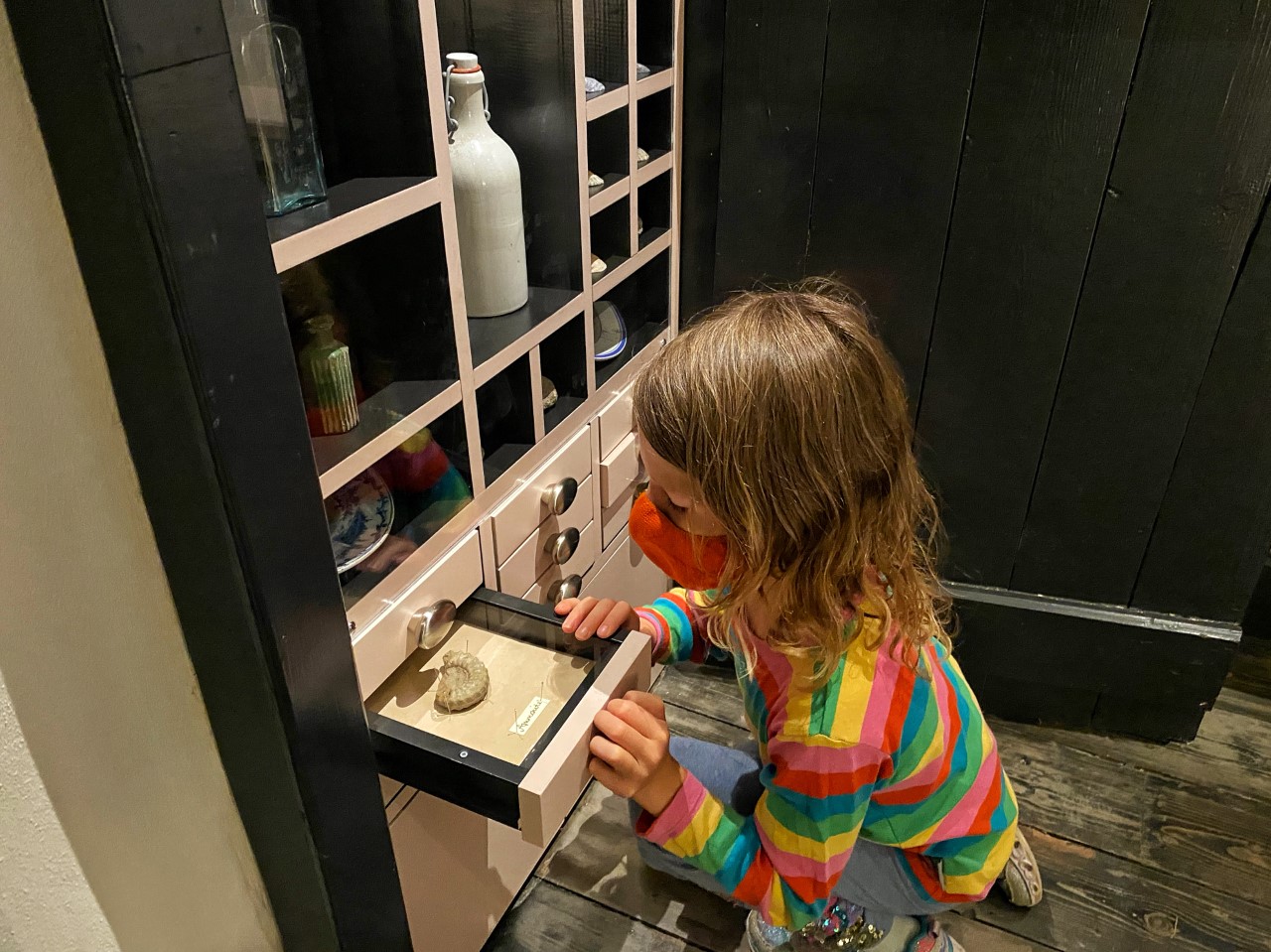 Missionary Work
The David Livingstone Birthplace follows through to David applying to become a missionary. I did have to explain this to the children as we're not religious and they weren't quite sure why missionaries existed.
This part of the museum wasn't as interesting to the children. This was mainly as there wasn't as much information explaining why Europeans felt the need to convert people to Christianity. Not being religious themselves it's a hard concept to understand as a child and trying to tell people that they should throw away their own beliefs because a white male tells them to is equally strange in their eyes. Perhaps some more kid friendly text or interactive area would be useful here?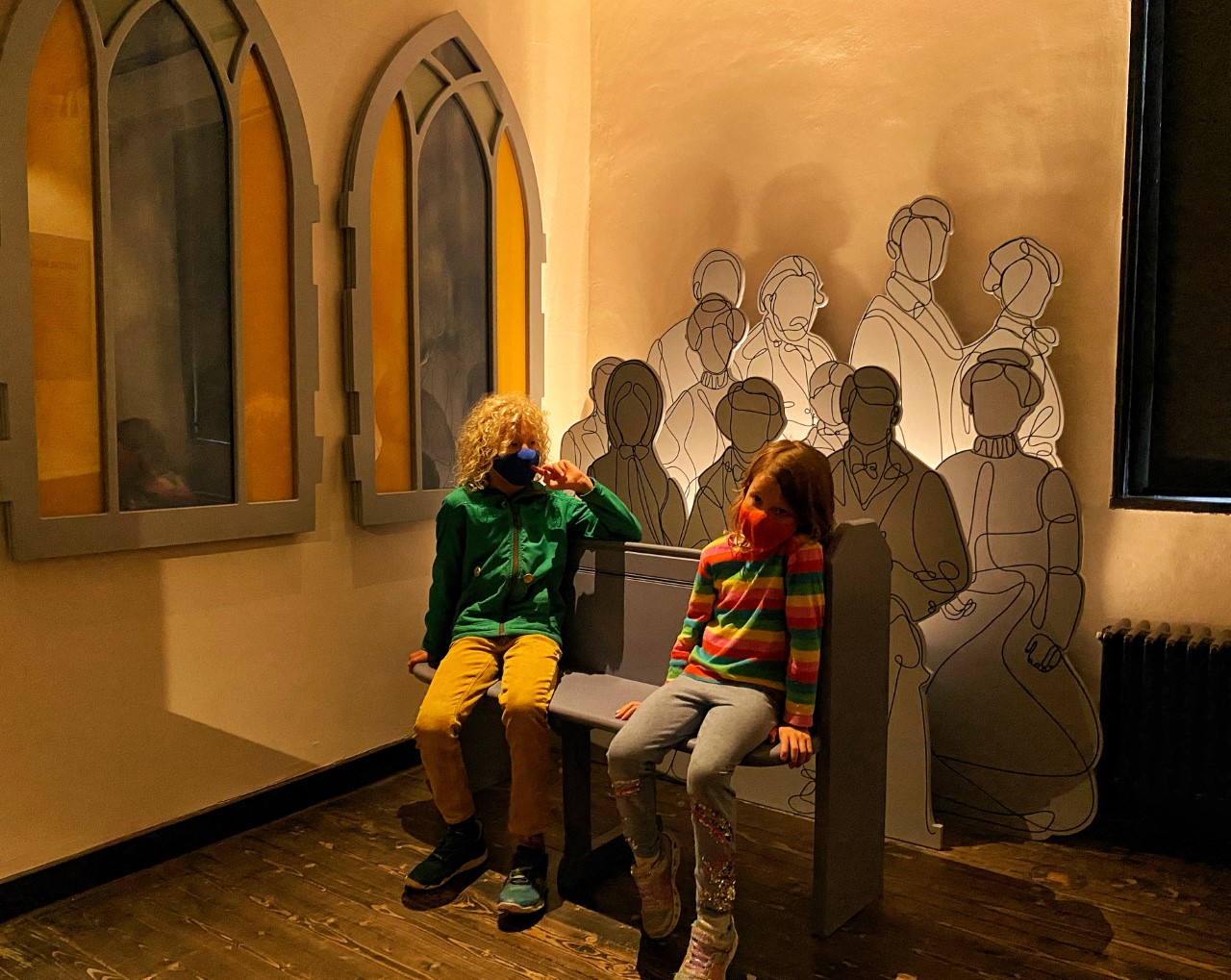 Exploration and Discoveries
The kids were definitely more excited about the beginning of David Livingstone's explorations. The navigation by the stars was particularly interesting and they enjoyed learning about travel by ship.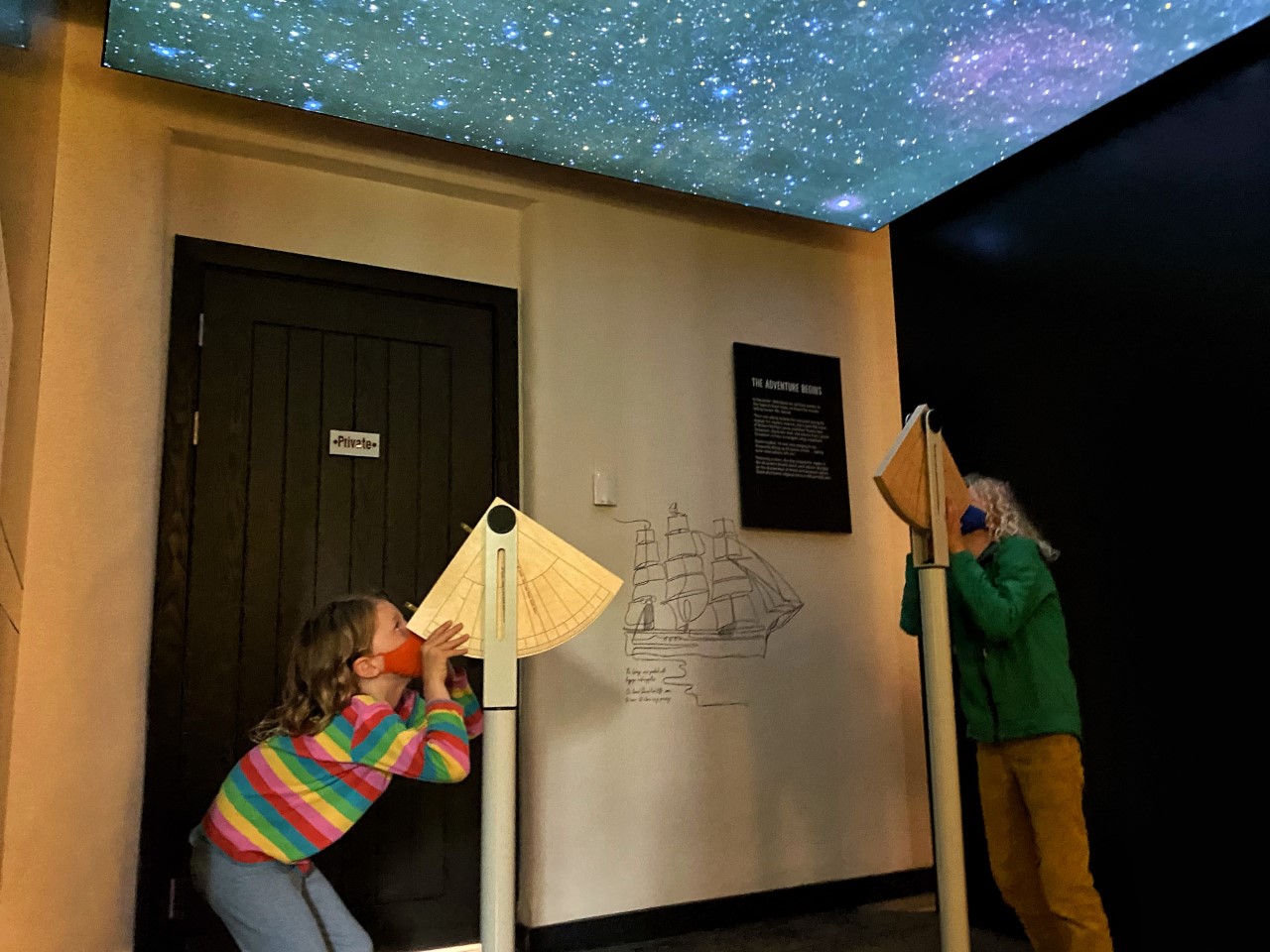 This section also included African cultural items that were brought back to the UK. The musical section and beaded items were particularly interesting. We also all liked trying out the different replica instruments.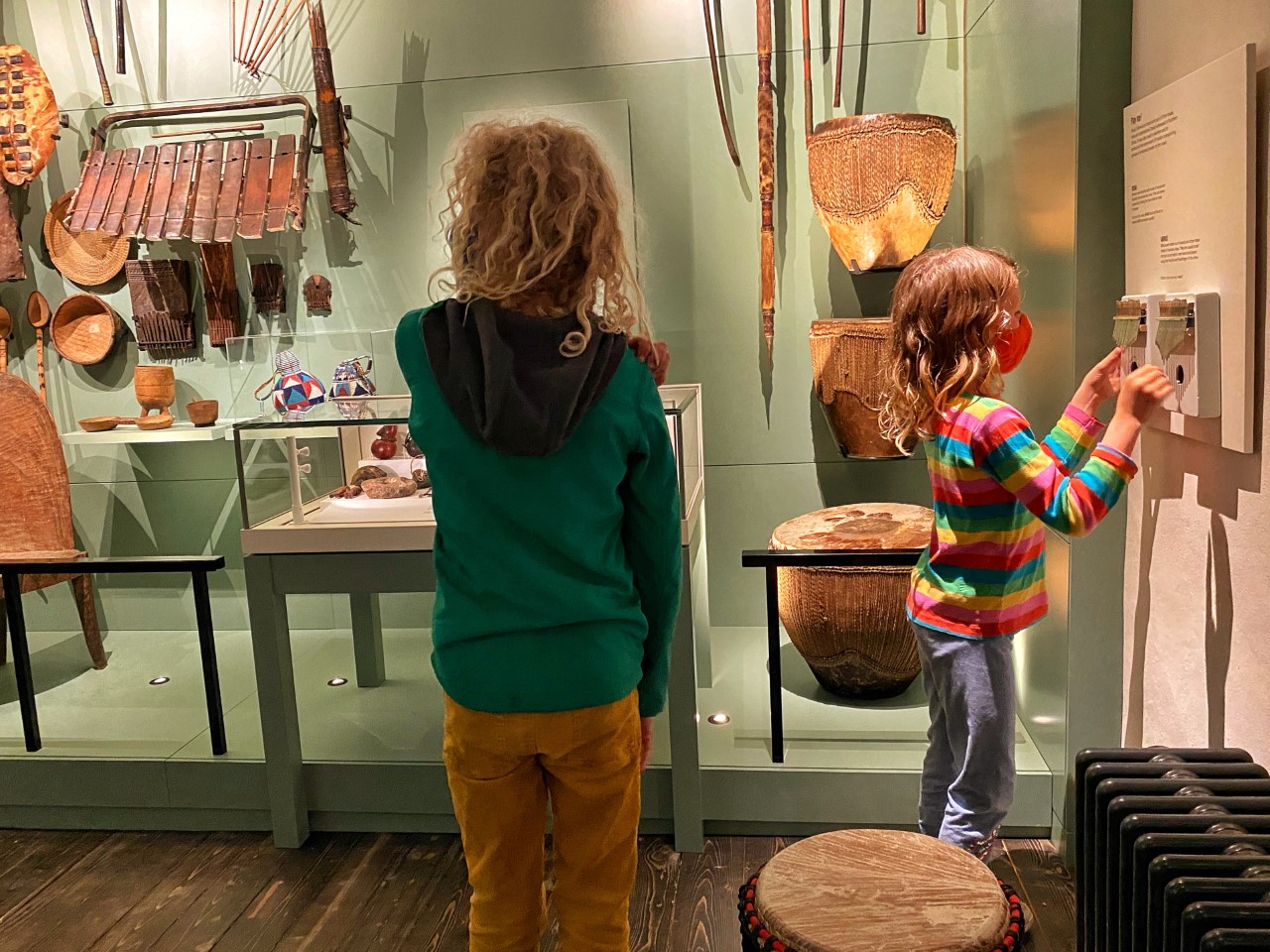 The lion sculpture represents the time that David Livingstone had his arm crushed by a lion's bite! Fortunately he was saved by two local men and together they fended off the lion. David wasn't able to use his arm properly after this, but he was lucky to have lived!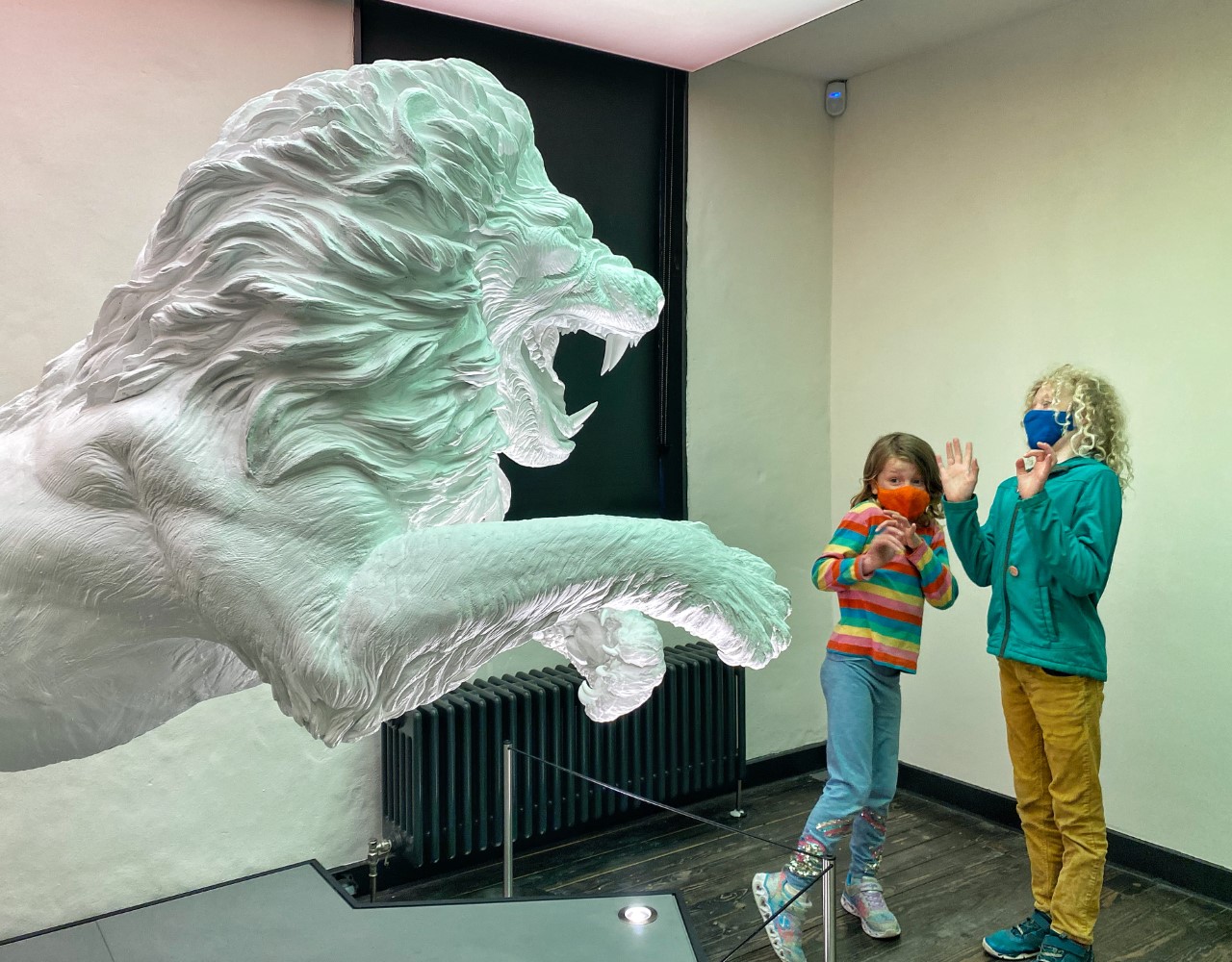 I was pleased to read about David Livingstone's stance against slavery. He abhorred slavery and whilst back in the UK he wrote and gave speeches against slavery to encourage people to see his viewpoint. It was said that he was actually more successful as an anti-slavery campaigner than he was as a missionary. Apparently he only converted one person to Christianity. However he helped inspire many with his campaign against slavery.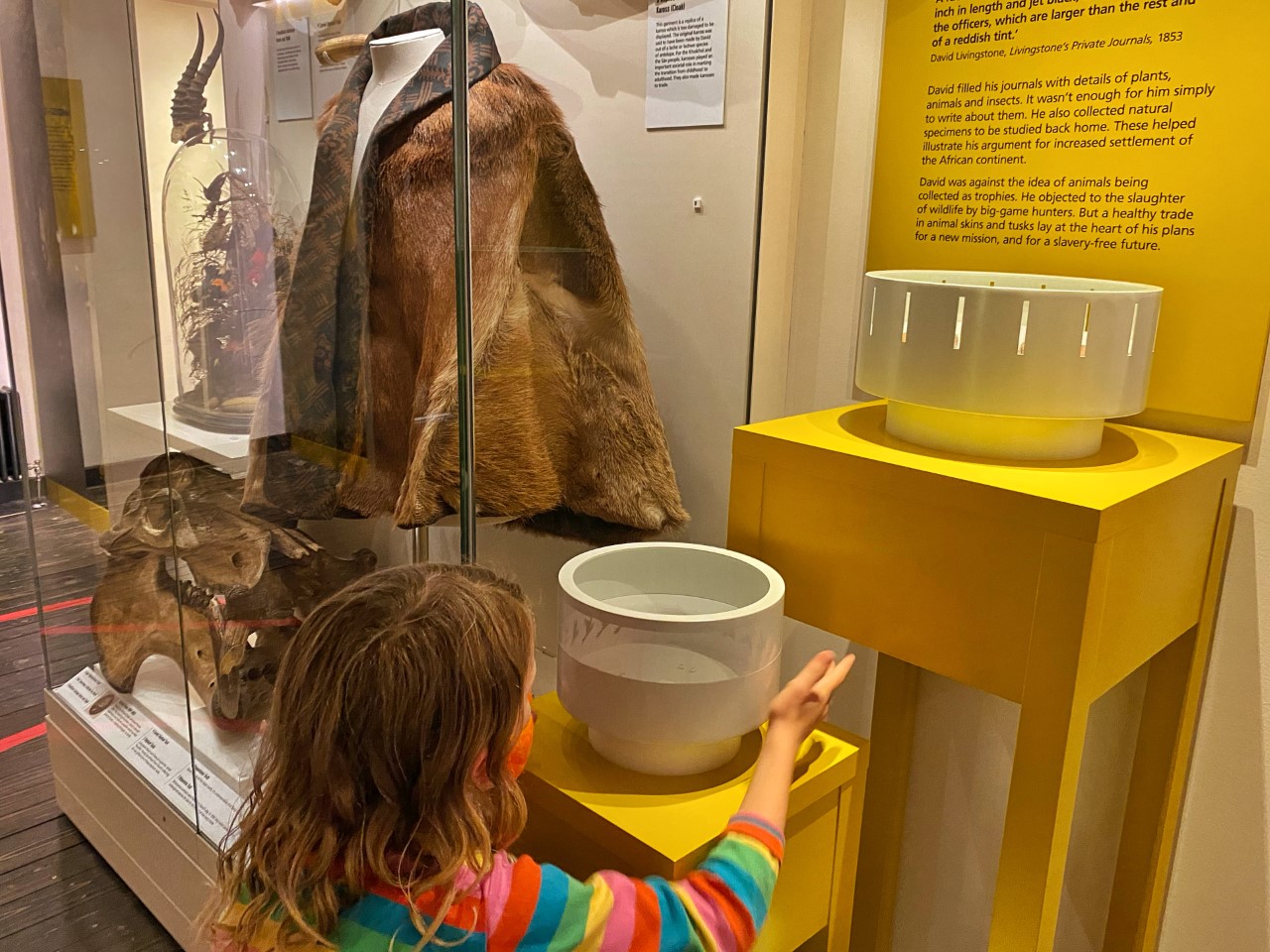 During his 3 expeditions in Africa, David Livingstone took notes and drawings on what he saw. This helped future explorers and naturalists record further detail and learn more about the different areas of the continent.
His Zambezi expedition was a failure. This is because he couldn't actually sail a ship up the river as he had planned. Unfortunately it was his fault for missing out a section of the river when surveying, missing a huge section of rapids! He also unfortunately died of malaria before finding the source of the Nile on his 3rd expedition.
In the image below you can see a sculpture at the end of the museum showing David Livingstone's body being carried by several local people. These were friends of David Livingstone who went to the lengths of carrying his body over 1000 miles to take his body to the ocean and back to the UK. This in itself shows the dedication of those loyal to him.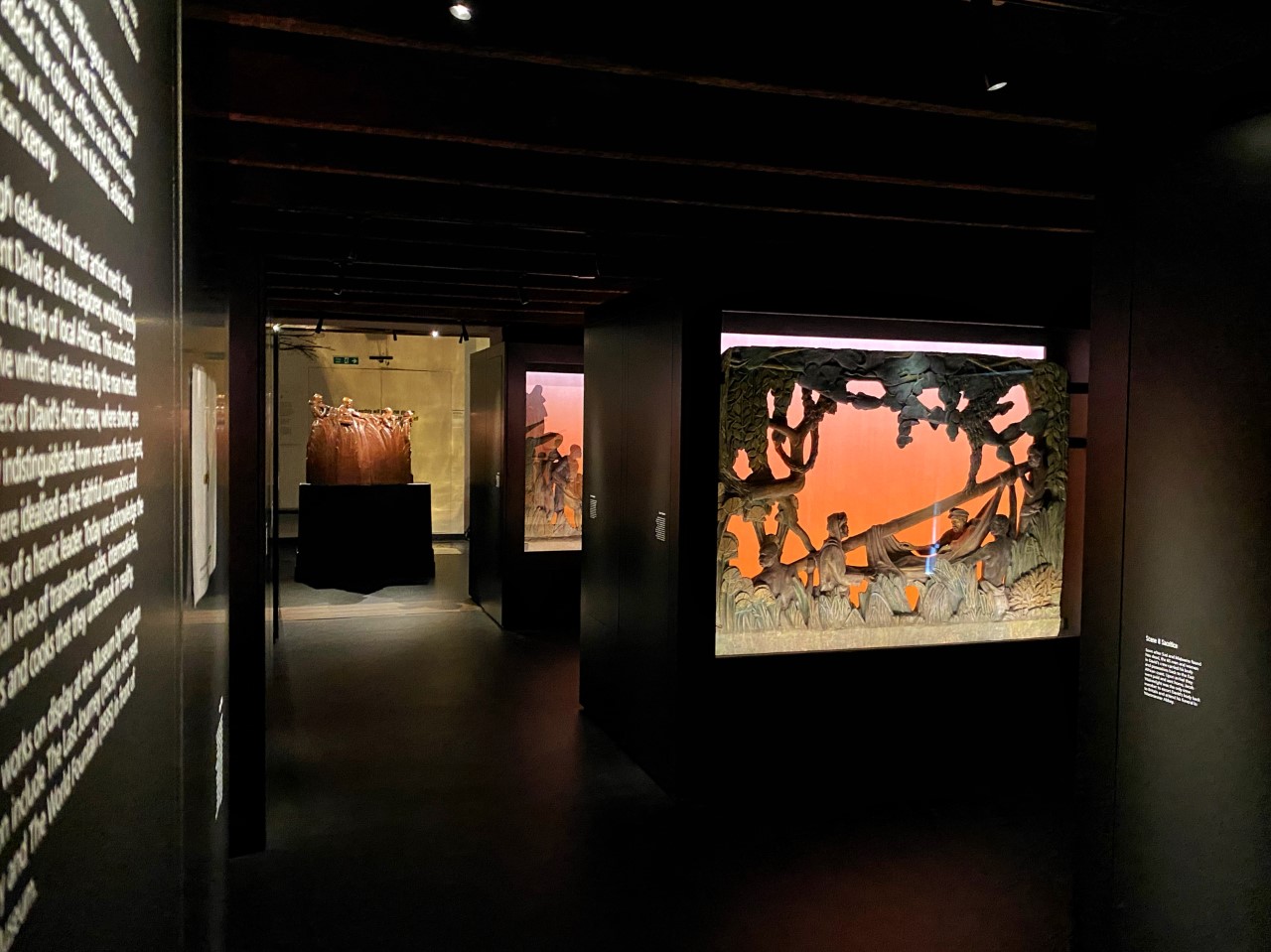 Different Perspectives
I was particularly interested in the last panel in the museum that asks you to decide whether David Livingstone should be remembered. Whether he left a legacy that reminds people of the colonial past, when missionaries were sent to change the beliefs of people in other countries. Or if his stance against slavery inspiring many others back in Europe was more important.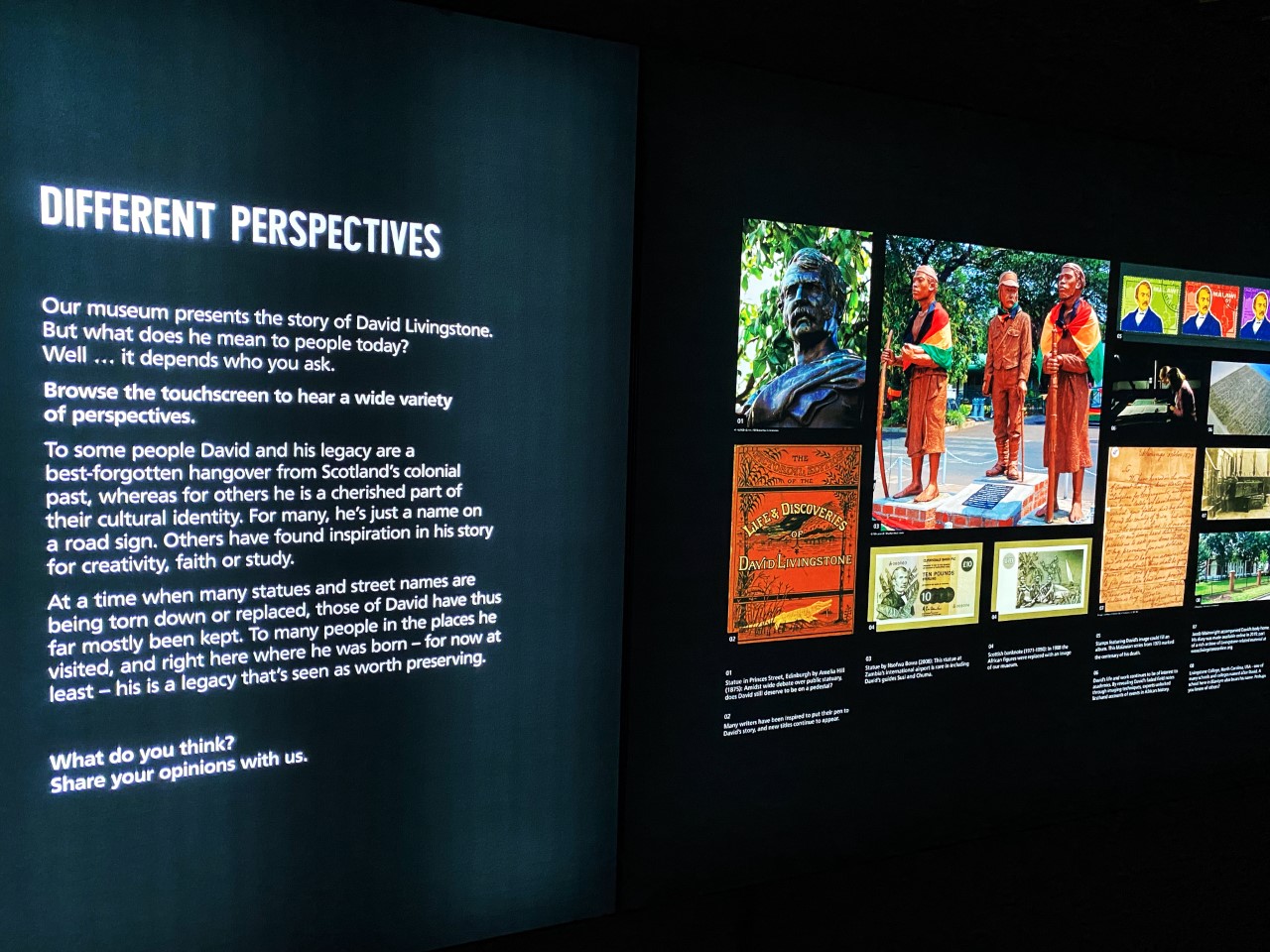 Cafe and Shop
The cafe is small but has a good selection of snacks and drinks. There are several tables inside and a few picnic benches outdoors if you want to take your food outside.
The connecting shop has an array of books, toys and African themed items. We had a quick look and you will definitely find something of interest for most family members.
Play Park
The newly created playpark is based on a sailing ship and African scenes. Including palm trees, crocodiles and giraffes! The kids loved the play area, with the ship being particularly popular. There are also a few musical items, roundabout and younger children's items. Despite the park being fairly busy when we were there it still seemed easy for the kids to find space to play.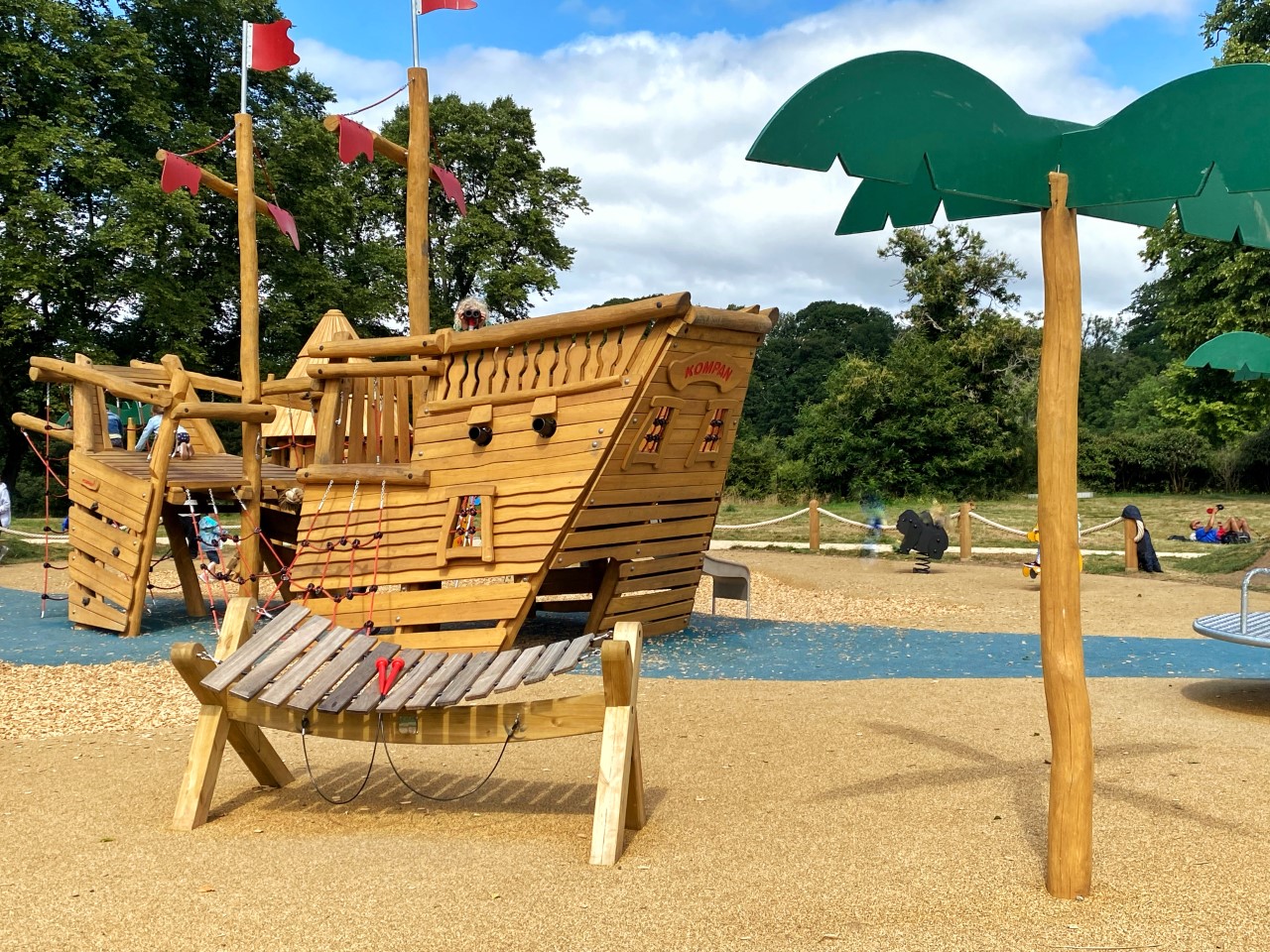 Also outside the playpark area is a statue featuring David Livingstone's lion encounter. There is also a display board explaining the scene and all the people featured in it.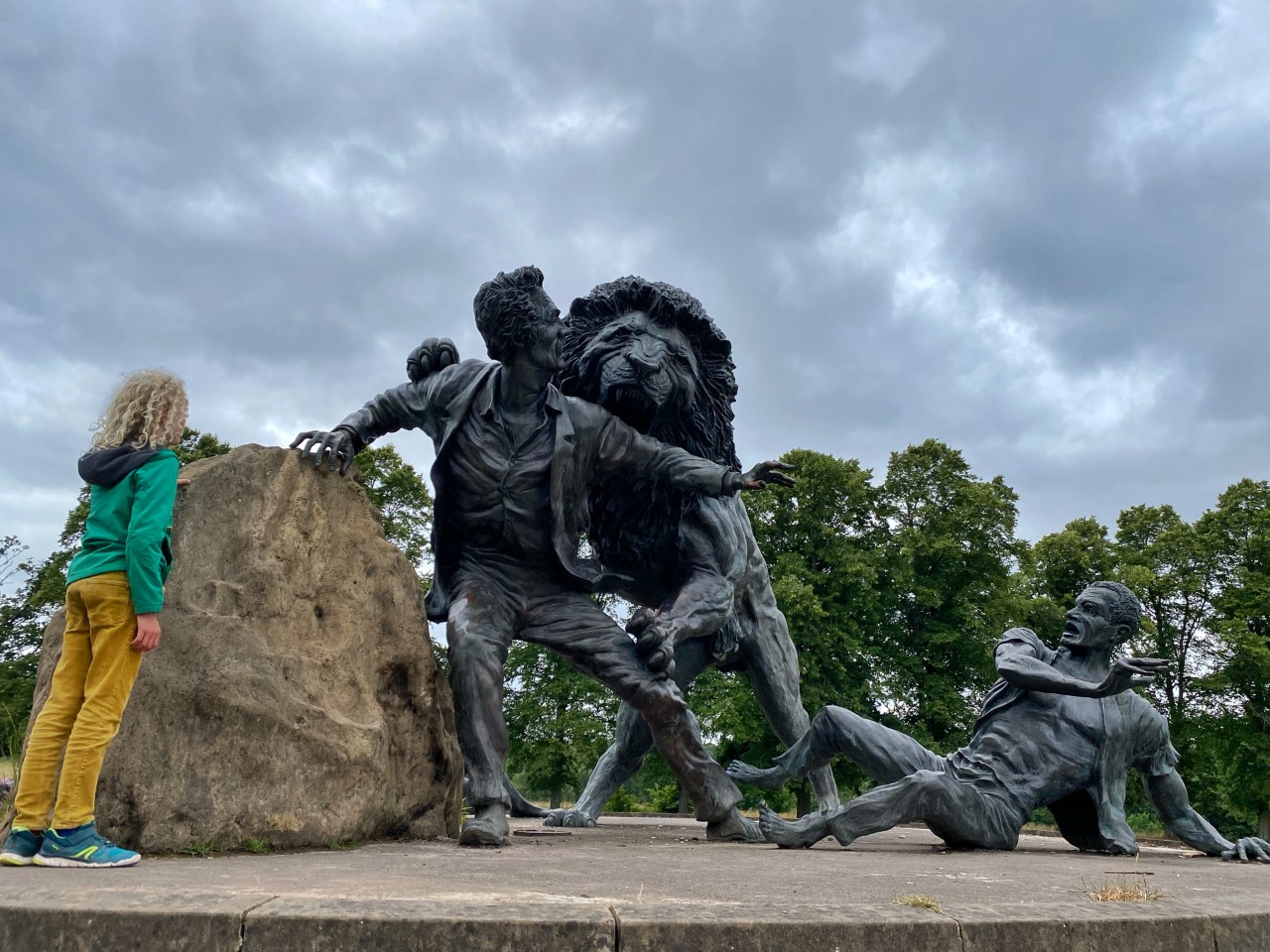 Read More About Scottish Attractions
Pin The David Livingstone Birthplace