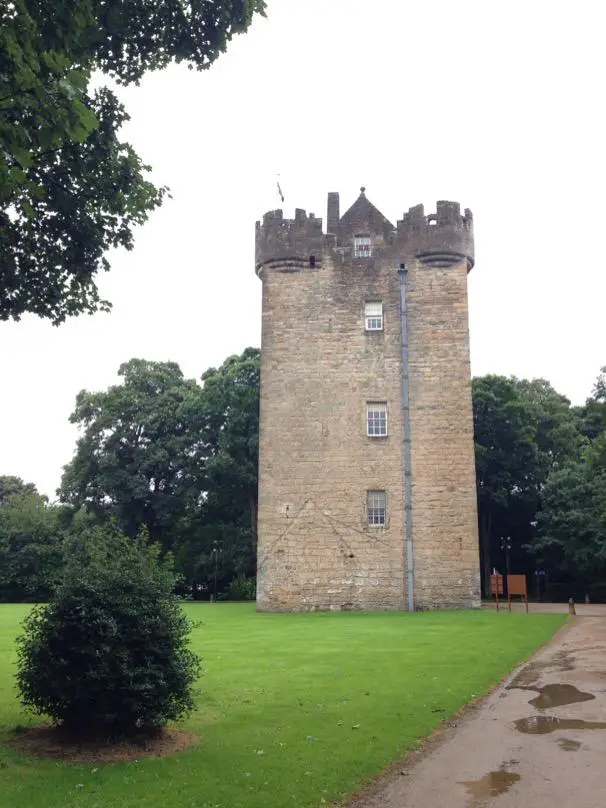 On a recent wet day we decided that we needed to get out the house and visit somewhere.  After consulting our National Trust for Scotland booklet I chose Alloa Tower for a little exploration.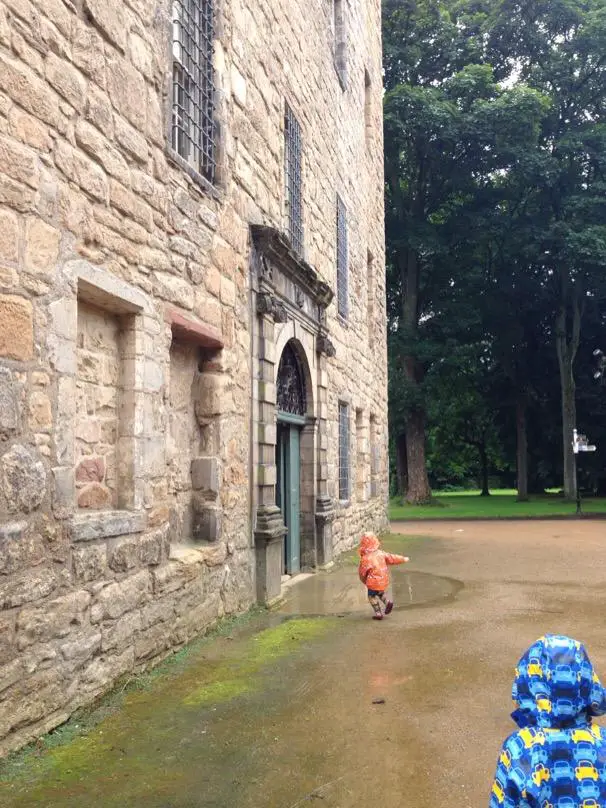 Alloa Tower dates back to the 1300's, although there were many alterations and additions in later years.  A mansion house was added to the tower in the late 17th century, but unfortunately burned down in the 1800's, leaving just the solid construction of the tower standing.  The building has been renovated to as it would have been around 1712.
The tower was the home of the Erskine family, who were at one time the custodians of Mary, Queen of Scots as a young child.  They also took part in the Jacobite uprising, with various evidence throughout the house, including paintings lent to the tower by the present Earl.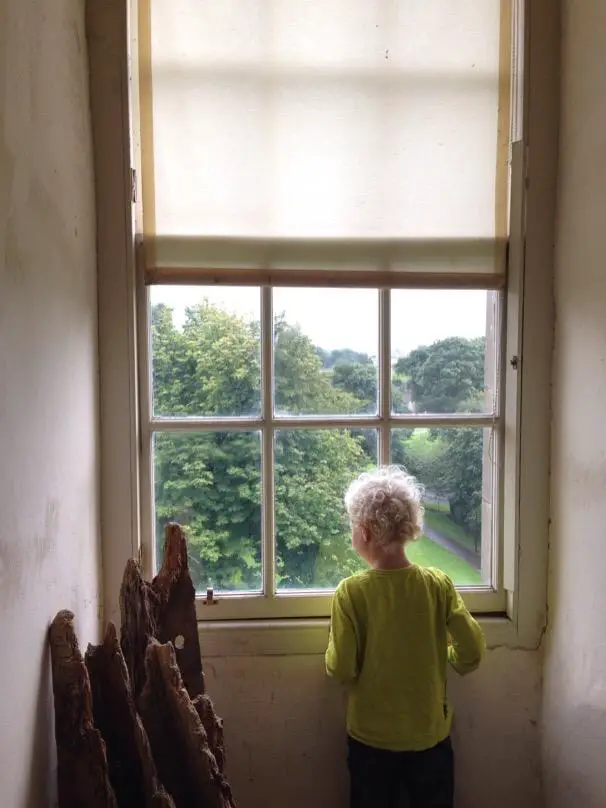 As with most National Trust for Scotland buildings there is no photography allowed inside, which I didn't realise until I was asked not to take a photo of the boys on the sweeping staircase in the tower.  Lesson learnt and I know not to take photos inside now!
On the ground floor you will also find a small circular hole (covered with glass) which is a pit dungeon, as in there is no other entrance aside the top hole!  Apparently the dungeon may pre-date the building, although I'm pretty sure the skeleton is fake…  From here you can follow the sweeping staircase up to the next floor where there are several portraits of interest.  Above the staircase there is a well located in the wall of the tower, which was probably bricked up during later renovations of the tower.
At the back of the first floor you can find a narrow spiral staircase which takes you up to another room where you can find many items from the Erskine family's daily lives including silverware, a square piano and bedwarmers.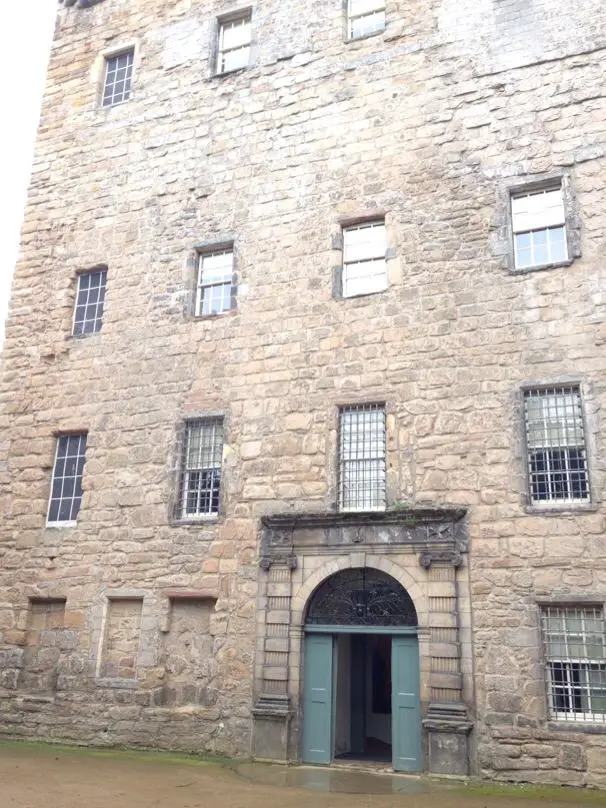 Back up the spiral stairs again and you will find the solar room, which has a spectacular vaulted roof and large bay windows with great views out over the town and nearby countryside.  Here there is a small model of what the 6th Earl of Mar intended to add to the building, including (rather bizarrely) a roof top fish tank, which he decided against.  One of the reasons he wanted to incorporate the fish tank was for the large supply of water to be available if there was a fire, which ironically there was!  At the top of the building you can walk around the tower admiring the view and spotting nearby landmarks including other similar medieval towers.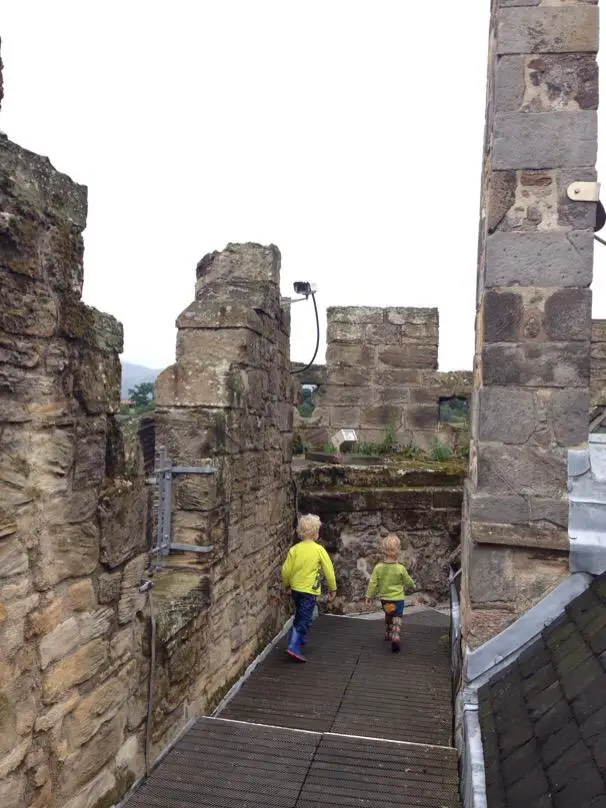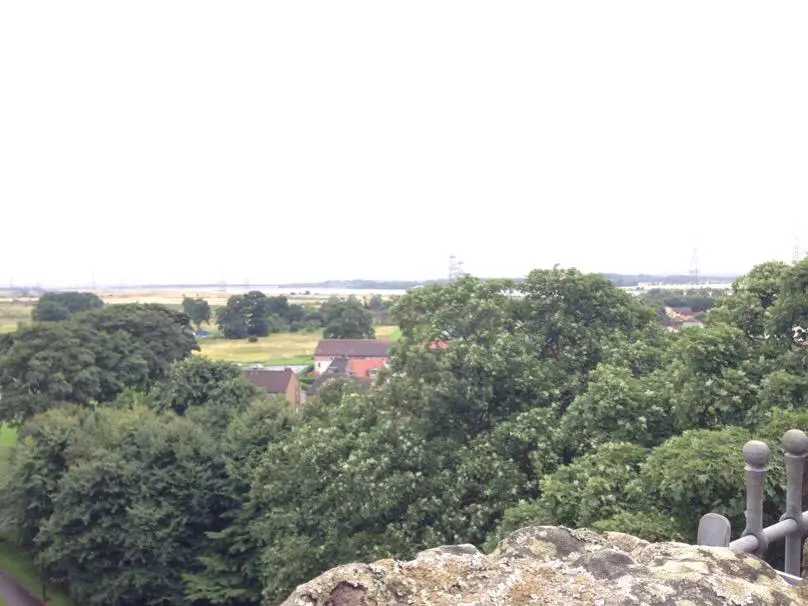 Outside the tower you can race around the grass and have a picnic, a lovely little area to let the kids let off some steam after being so careful in the tower itself!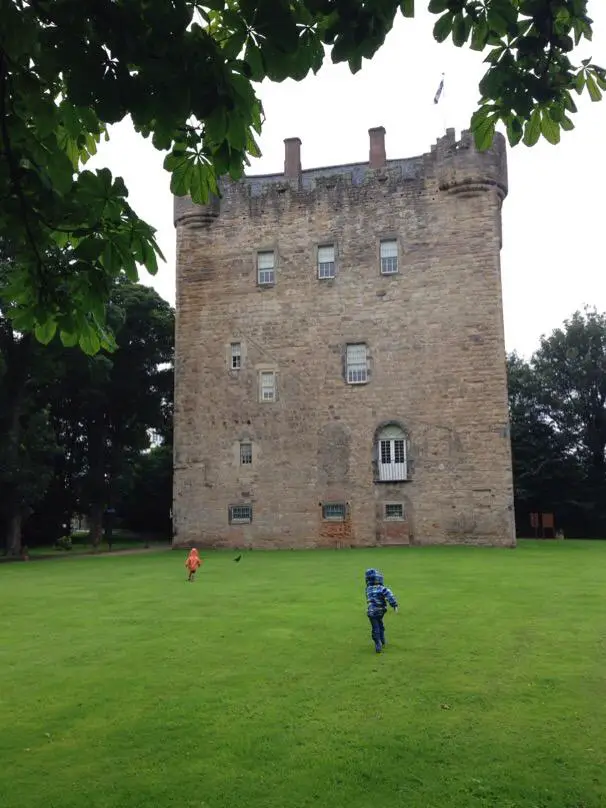 Do you enjoy visiting old towers and castles?
J x