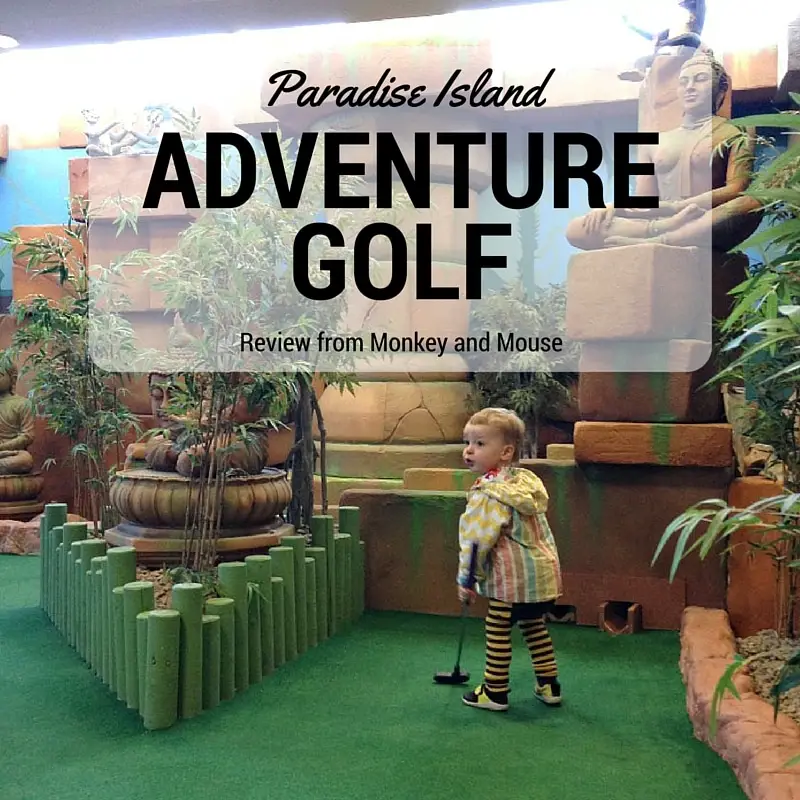 We were recently invited along to try out Paradise Island Adventure Golf in Livingston.  Unsure of what to expect, we set off to Livingston's Designer Outlet and walked through the faux stone entrance-way opposite the VUE cinema.
We arrived just as it opened and had the entire indoor golf area to ourselves to begin with.  This actually suited us fine, as we didn't have to worry about our 2 year old picking up other people's golf balls!
At the reception we were each given a club and coloured golf ball, along with a score card.  The boys golf clubs were child sized, so they were perfect for them to handle.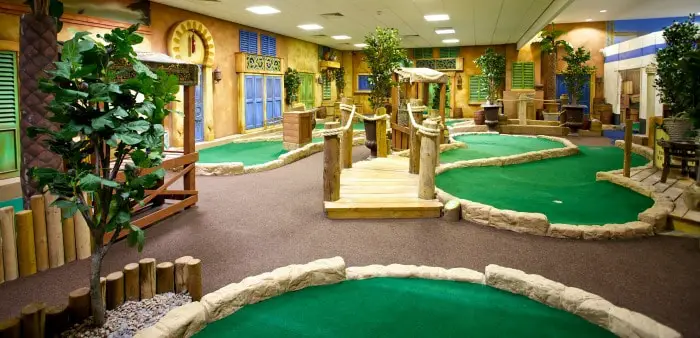 There are two courses to attempt and we were directed to try course number two first as it was a little easier.  We helped to show Mr O and Mr A what to do with the clubs and balls, however they didn't always get the idea, which is to be expected when you're only 4 and 2 years old and have never tried golf before!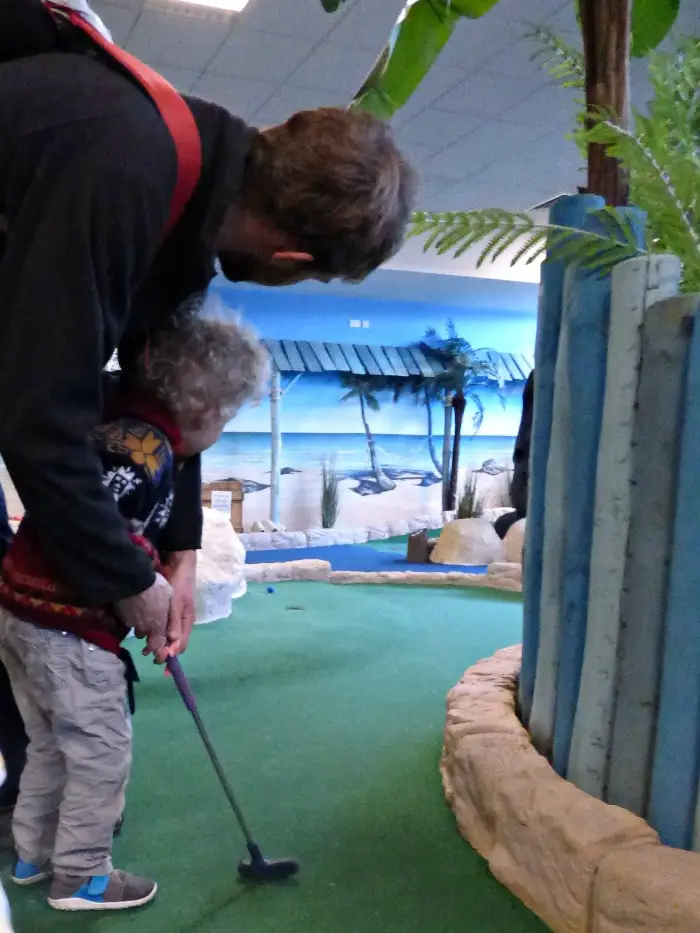 The courses were all themed on exotic paradise island areas of the world, including a variety of animals, sea creatures, frogs, monkeys, chimpanzees and Egyptian mummy's! There are signs on some of the features that react via sensors, such as a dog statue that barked and a shell that you could hear the sea.  Mr O's favourite was a chimpanzee coming out of a pot and I think Mr A particularly liked a snake appearing from a basket.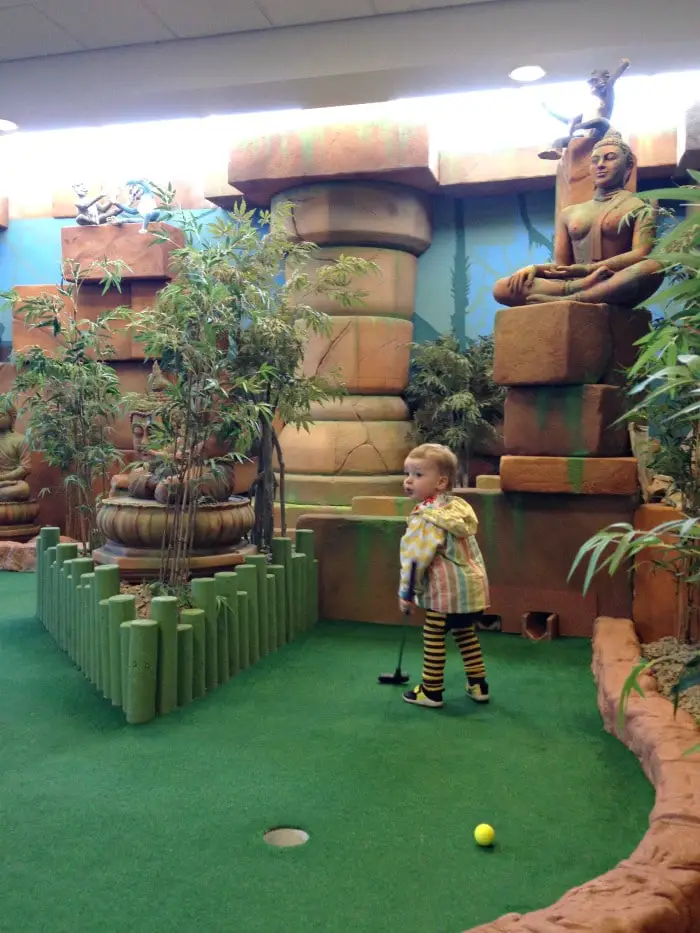 Both the little ones seemed to enjoy the courses, although Mr A kept wandering off, which was not issue as it was quiet.  Mr O was managing to control the ball much better by the end of it, however on the difficult holes he did use his hands a few times.
My husband and I did attempt to play properly and keep scores, although we were a little compounded by children jumping about on the 'green' and our balls being picked up by the littlest!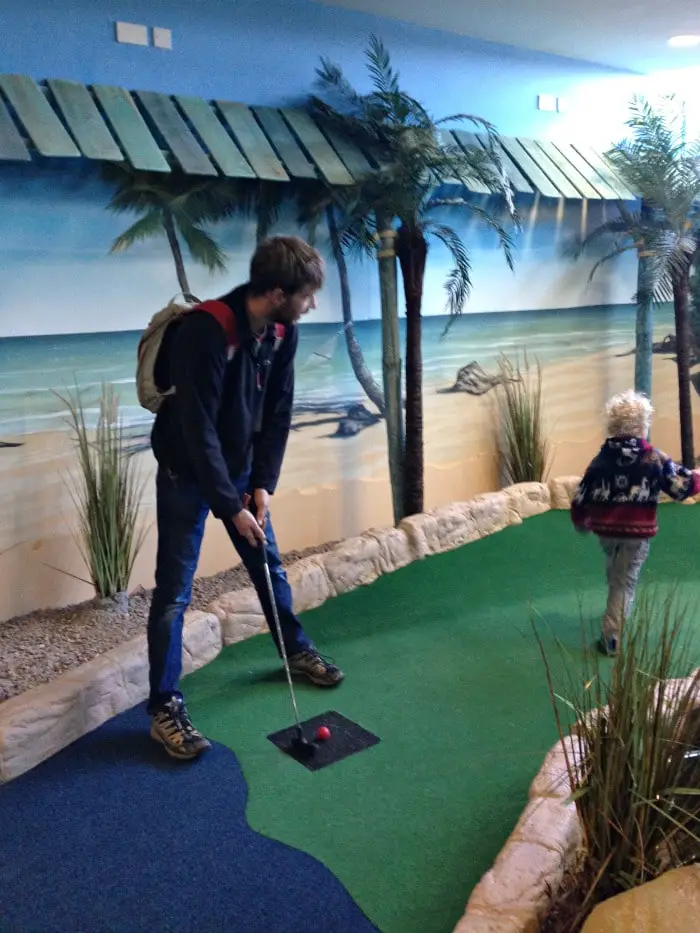 I think we all particularly enjoyed the novelty holes, where the ball goes in one way and rolls down and out another section, the two little ones would pick up their balls and keep putting them in these sections to get the ball to set off certain noises, including a splashing one, hens dancing to music and monkey's chattering away.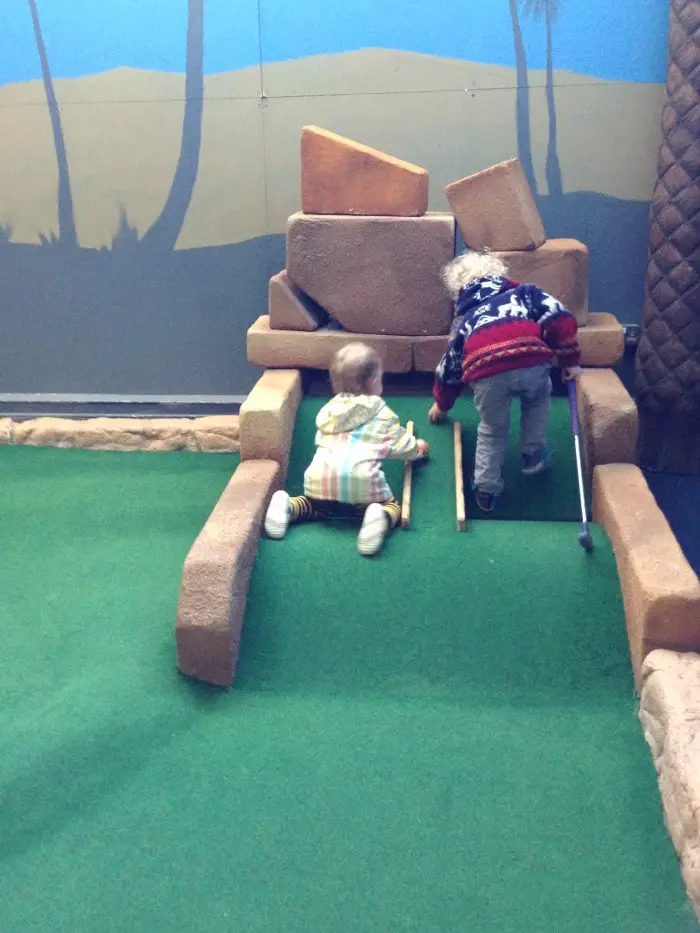 The course is a little expensive for younger children, as it costs £3.50 for under 5's for one course and £5.00 for 2 courses, which isn't great for a 2 year old who doesn't even play very much.  However, if you have an older family or going with friends it could take a lot longer to complete it and properly play a game.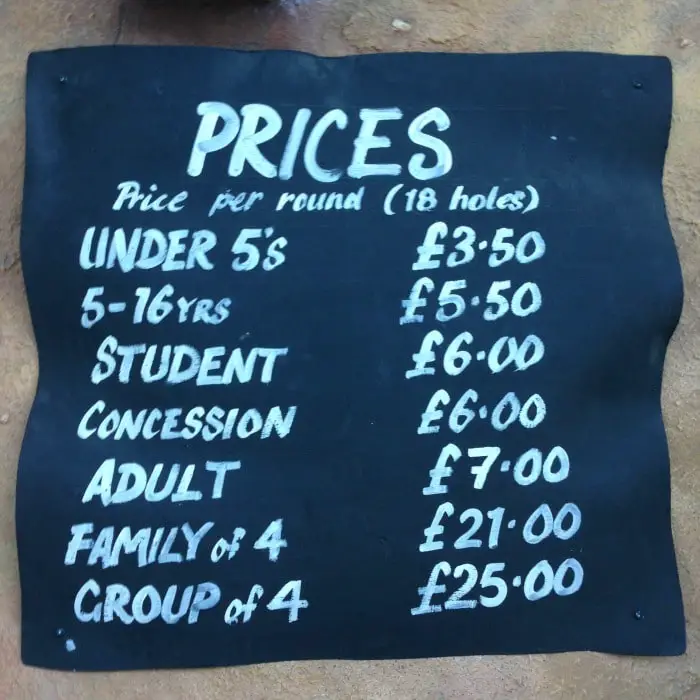 Paradise Island Adventure golf have five different locations around the UK, including Manchester and Glasgow, they are definitely great fun and we all enjoyed our experience there.
Have you been to an indoor golf course before?
J x
*We received free entry to Paradise Island Adventure Golf for the purpose of this review, however all opinions are my own.