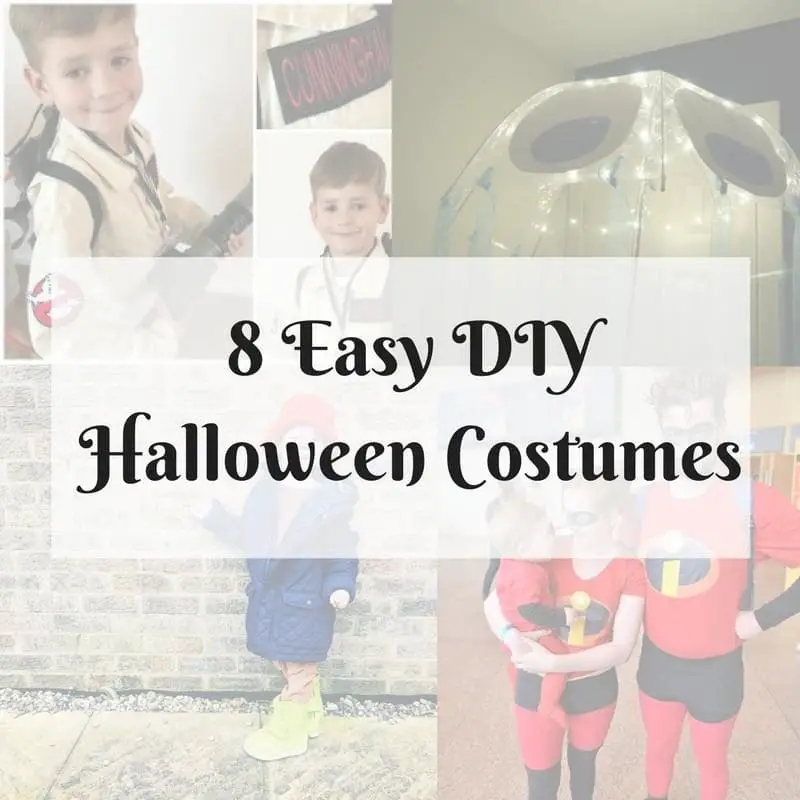 September is the first of the autumn months, so we've been thinking about all the fun and festivities that come with this time of year.  Of course Halloween seems to be one of the top ones and choosing a Halloween costume is never an easy task in our household.
I like to choose costumes that are easy and fairly straightforward to make.  But also quite effective, hopefully you will agree that the costume ideas below are all fab for trick or treating and Halloween parties.
No-Sew Parrot
Two years ago I created this parrot costume for my then 4 year old, who had asked for a colourful bird costume.  I didn't have much time to put it together, so I scoured the craft cupboard and created this easy no-sew parrot costume that anyone can create.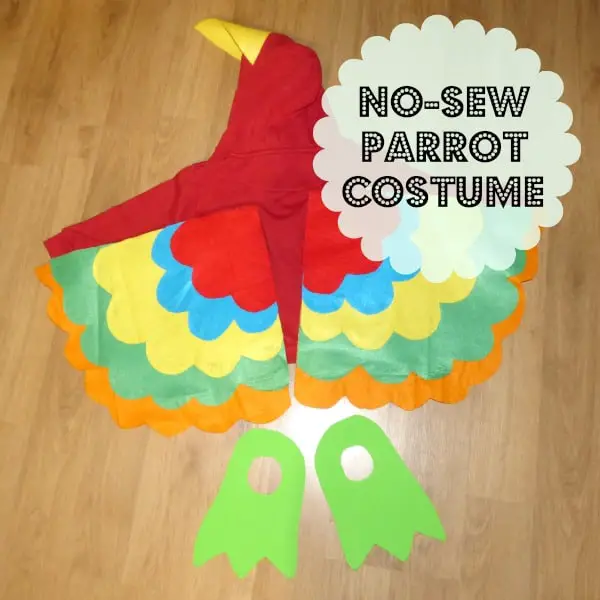 All you need is an old hoodie, felt, foam, hot glue gun and scissors.  Head over here for a full tutorial on how to make your own parrot!
DIY Sheep Costume
I love Su's take on a sheep costume for her son.  It takes a little time, but fortunately it is very straightforward and incredibly effective when complete.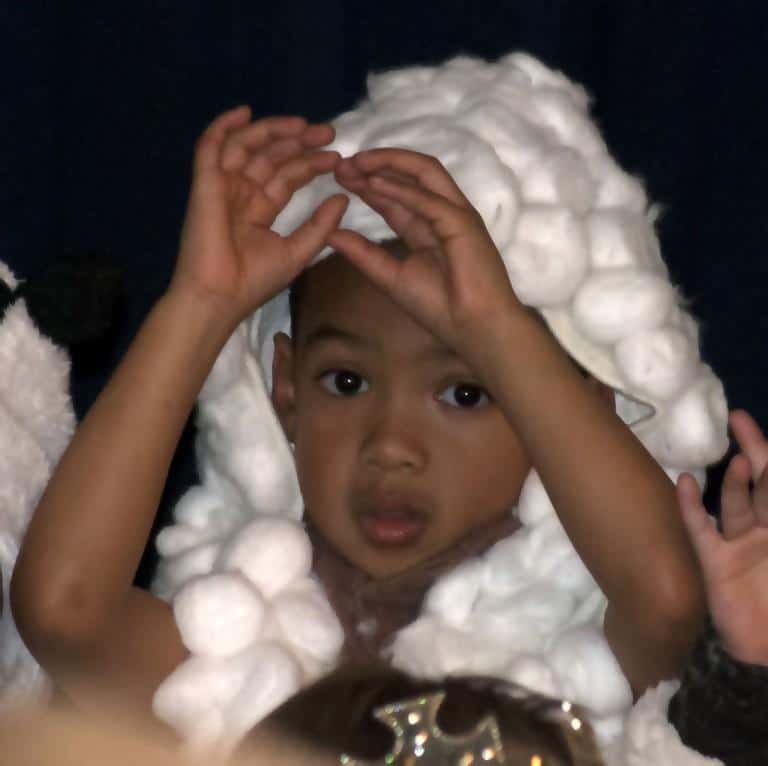 If you have a farmyard loving child, then you will know that this is the costume for them!  Would be perfect for toddlers!
Light Up Jellyfish
My boys were fascinated by the jellyfish they saw on the beach this summer, so we have decided to create some light up jellyfish costumes.  The boys themselves will be dressed in dark navy tops and jeans, but holding their jellyfish umbrellas.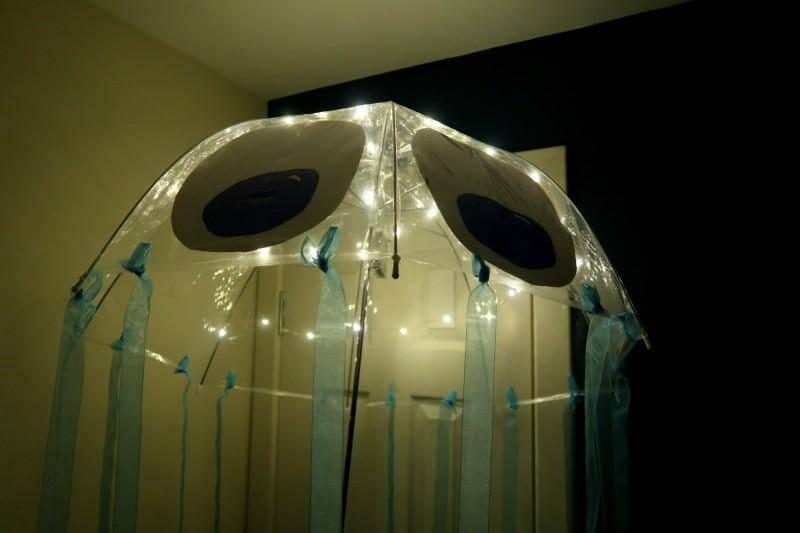 This is a brilliant costume for when you KNOW it will rain at Halloween, because it's basically a decorated umbrella, and it's really effective in the dark!  Head over to my jellyfish costume post to get the whole tutorial.
Easy Ghostbuster Costume
This fantastic Ghostbuster costume is perfect for little ghostbusting fans.  The German Wife makes it look so easy, with an overall and iron on logos.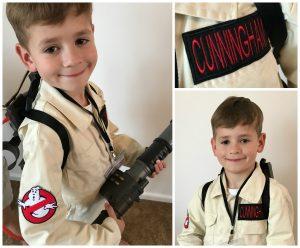 Check out her full tutorial over on her blog, you'll be all set for Halloween in no time!
Book Themed Costumes
Do you have a book loving child?  I love Harriet's ideas that she created for World Book Day, but they are just as good for Halloween.  I especially love the Harry Potter and Paddington Bear costumes, cute and easy, what more could you want!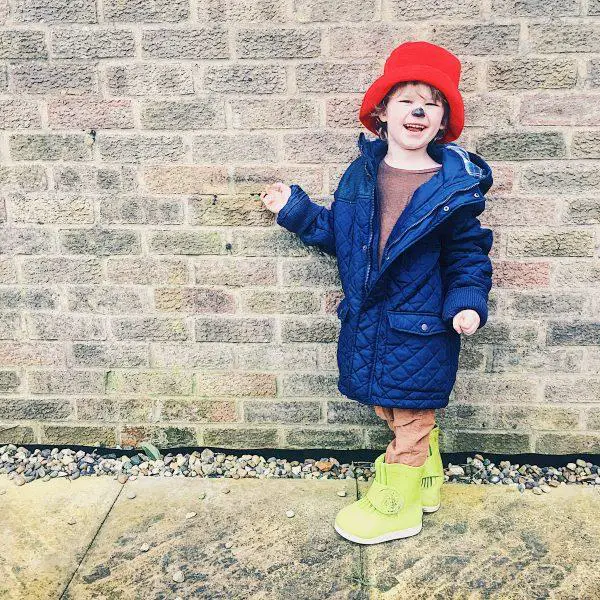 Harriet has the full how-to over on her blog, with a total of 9 DIY costumes to choose from!
No-Sew Wizard Costume
I am sure there are loads of wizard loving children out there.  With all the fantastic wizarding books that are around this is the perfect option for any aspiring witches and wizards.
Of course, a no sew wizard costume is going to be much quicker to make than the sewn variety.  Pop over to Wendy's blog to find out exactly how to make it!
Incredibles Superhero Family Costume
If you want a bit more of a geeky, family costume then The Incredibles might be the way to go.  A simple outfit of red and black with iron on logos and a black mask each and you're all set.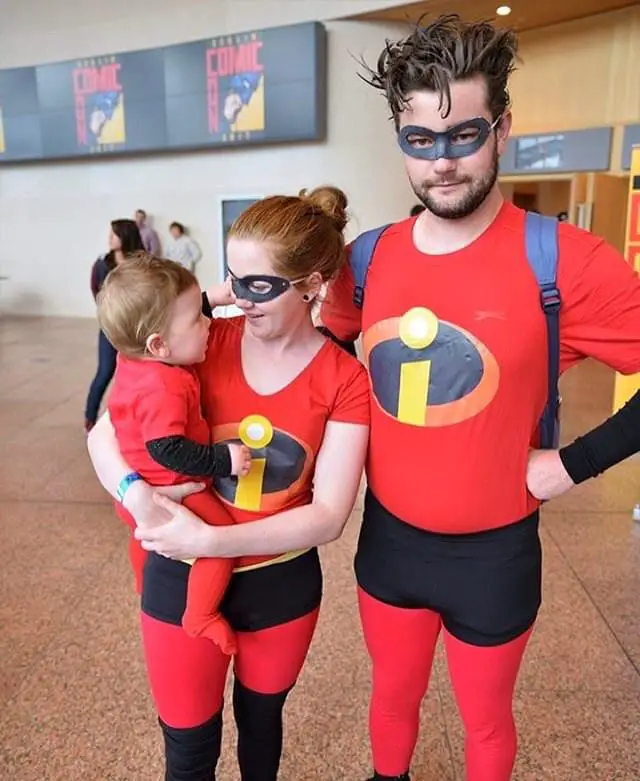 Just don't let the baby loose to destroy the world!!  Find the simple tutorial over on 2 Nerds and a Baby.
Simple Woodland Elf
Elves aren't just for Christmas!  If you have ever been made to sit through Ben and Holly on the television you will know that elves live in the woods and have ladybirds for pets.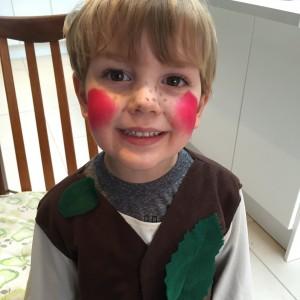 It can be an incredibly cute costume and perfect for younger children for Halloween!  Check out Louise's Elf costume post to find out how to do it!
Pin For Later