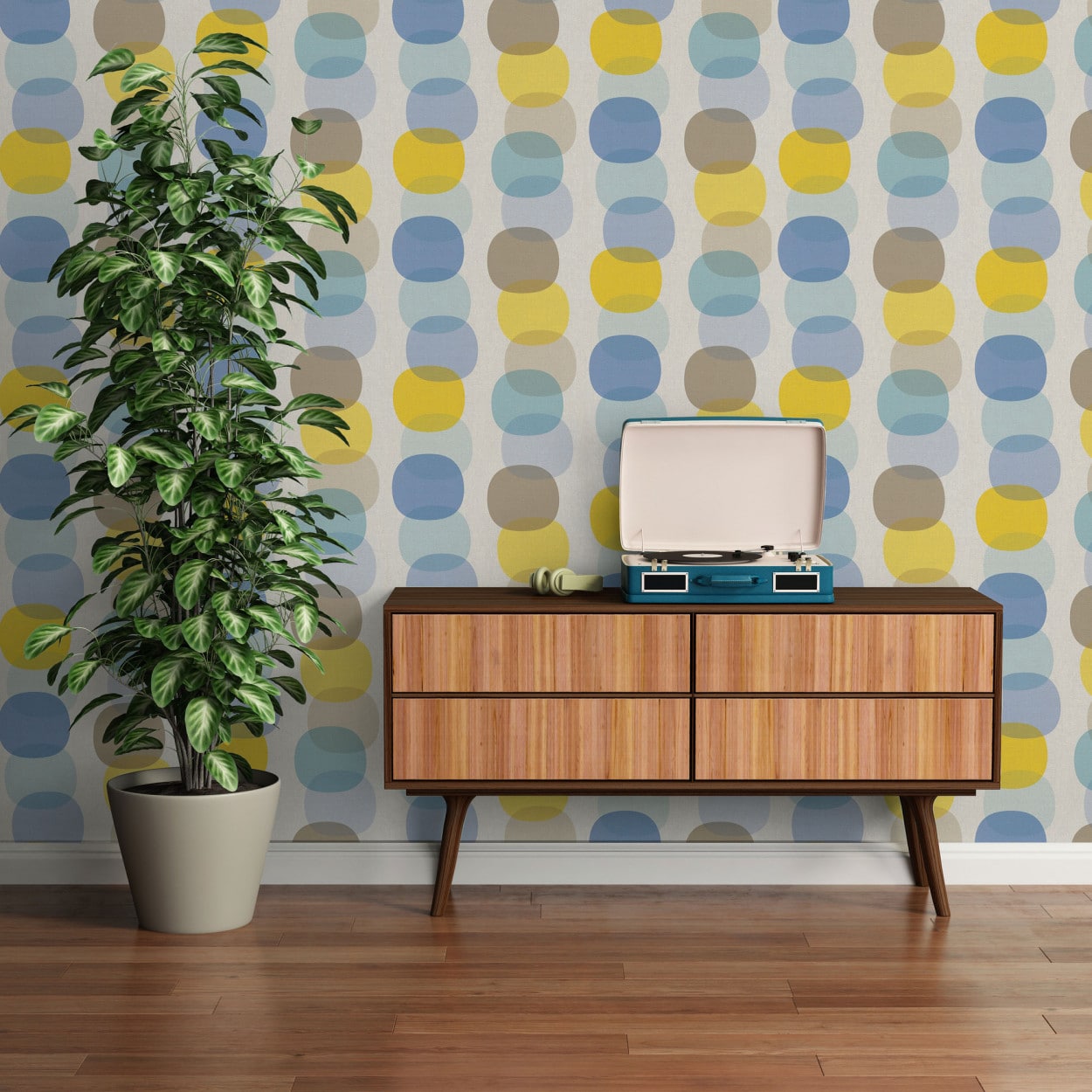 Disclaimer: This is a collaborative post
Wall Paper Trends 2020
Whether floral and dynamic, modern and geometric or elegant vintage look – the world of wallpaper is very rich and offers the right wall covering for every style of furnishing. So with the right wallpaper you can welcome the summer into your home and provide individual accents. In 2020 wallpaper trends include, jungle and exotic designs, Scandinavian motifs and sensual looks of Art Deco style are in fashion and provide fresh summer accents.
And what would summer be without colours? With various shades of blue you can create an airy, light and open ambience and dive into the world of tasteful wall design. Shades of pink conjure up a playful and harmonious atmosphere, while classic wallpapers in black and white provide a few sophisticated touches. At A.S. Création you will find a rich selection of stylish wallpapers to welcome summer into your home!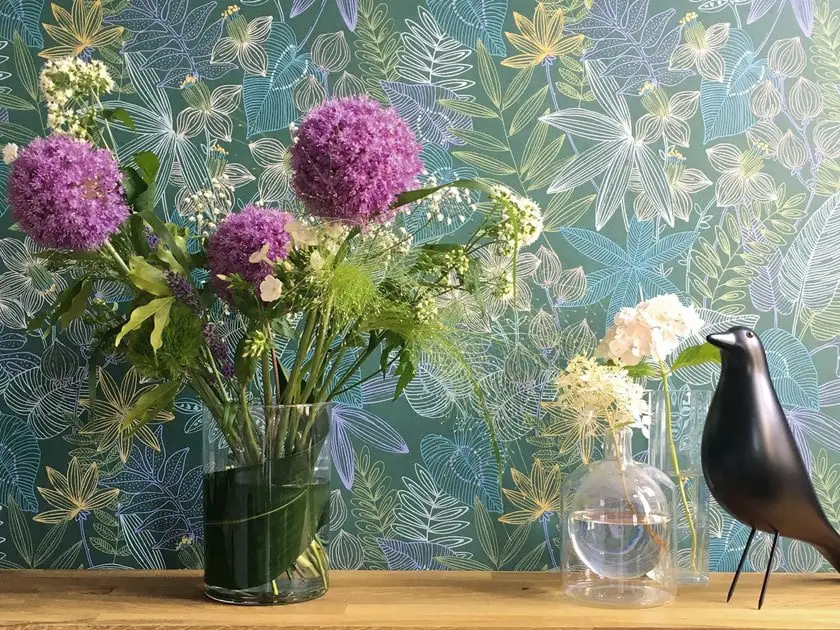 Jungle Wallpaper: Exotic, Expressive and Modern
Jungle designs of all kinds are particularly contemporary and very much in fashion. Whether on shirts, dresses or in the living area – the exotic jungle motif has become an integral part of the design world. The design inspires with a rich variety of colours and patterns and a very striking and expressive appearance. In addition, the exotic design conveys a little holiday mood – how can you resist?
A jungle wallpaper enchants with dense jungle sceneries, luxuriant palm leaves, unusual birds and flowers and a strong, poppy colour palette. This makes the eye-catching wallpapers not only suitable for modern interiors with hip living accessories such as lattice lamps, but can also be interpreted in ethno-chic and even with a little Nordic touch. After all, a jungle wallpaper manages to skilfully combine hip and eye-catching design and naturalness to make room for individual interior design.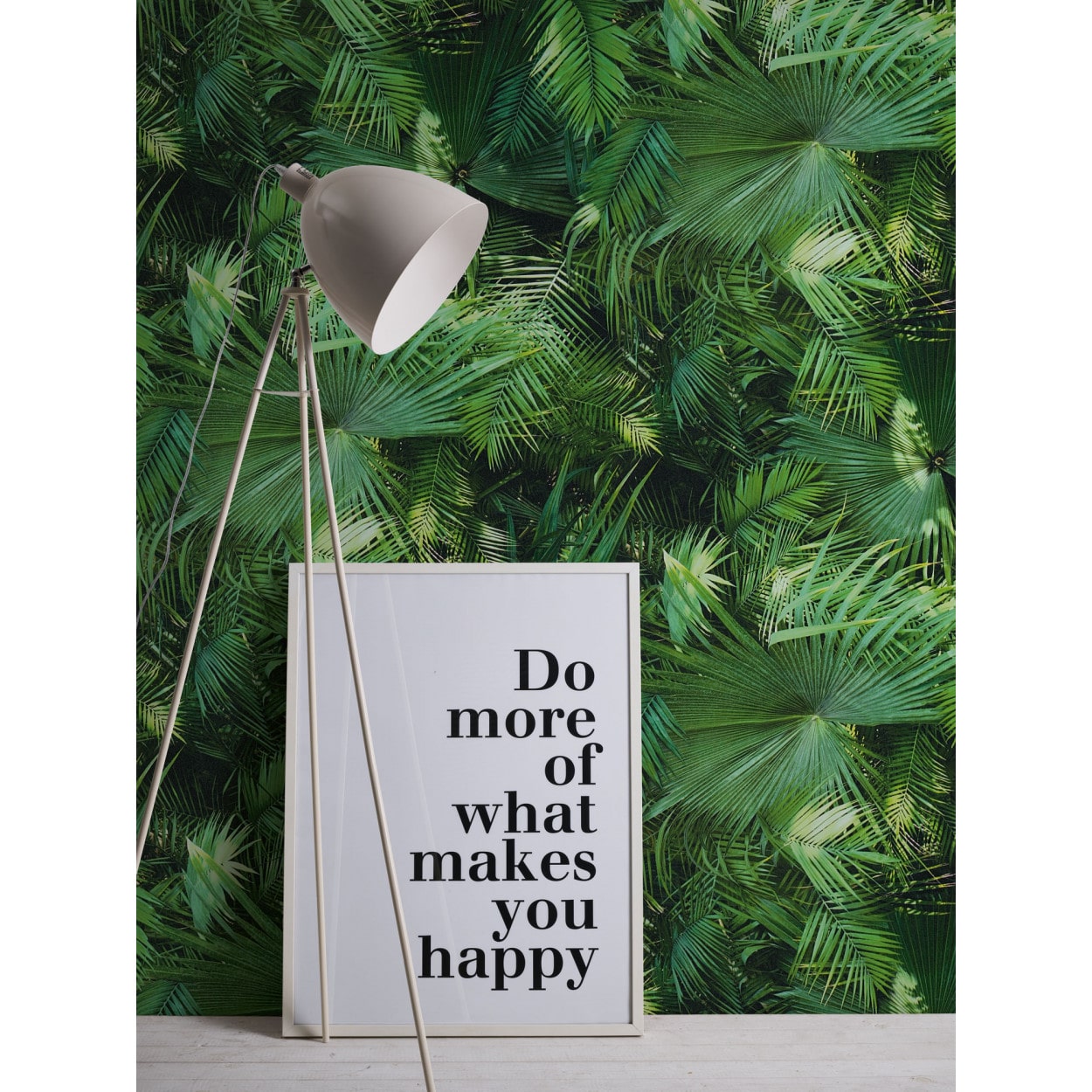 Holiday for the Walls: Jungle Wallpaper in Scandinavian Style
In addition to the very eye-catching jungle and palm wallpapers, somewhat simpler and more restrained exotic decors are also suitable for summery wall decoration. Simply bring the holiday into your four walls and enjoy the summer all year round. Delicate palm leaves in light shades look modern and elegant at the same time and radiate a little harmony. The light and stylish look is rounded off by textile looks that underline the natural charm of jungle wallpaper and are ideal for Scandinavian interiors. Some of the exotic palm tree designs are also very subtle and monochrome or enchant with watercolour looks they create a particularly light and relaxed atmosphere.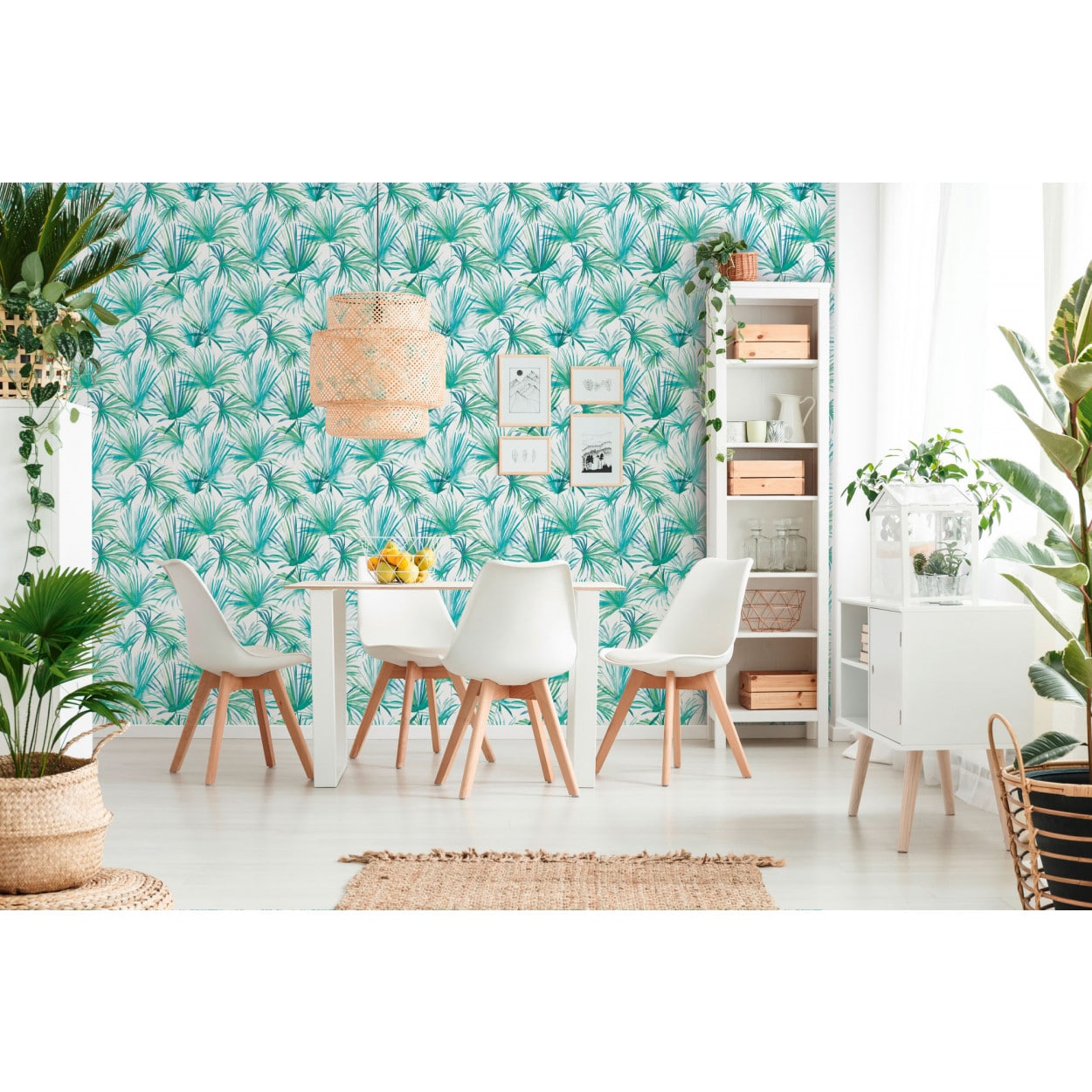 Scandinavian Wallpapers for More Harmony in the Four Walls
The Scandinavian style is an absolute trend, not only in fashion. In interior design too, more and more attention is being paid to moderation and minimalism instead of extravagant patterns and strong colours. Scandinavian wallpapers also inspire with a delicate colour palette in pink, white, grey, cream, light blue and mint. Graphite and metallic tones such as copper or gold set a few stronger accents. A particular flair of the Scandinavian furnishing style is above all the enchanting blend of urbanity, modernity and nature, which is reflected in the delicate shades and subtle patterns. Scandinavian wallpapers often enchant with linen looks, spotted designs or blurred decors, so that the room appears particularly light, open and clear. Exactly the perfect wallpaper for the summer!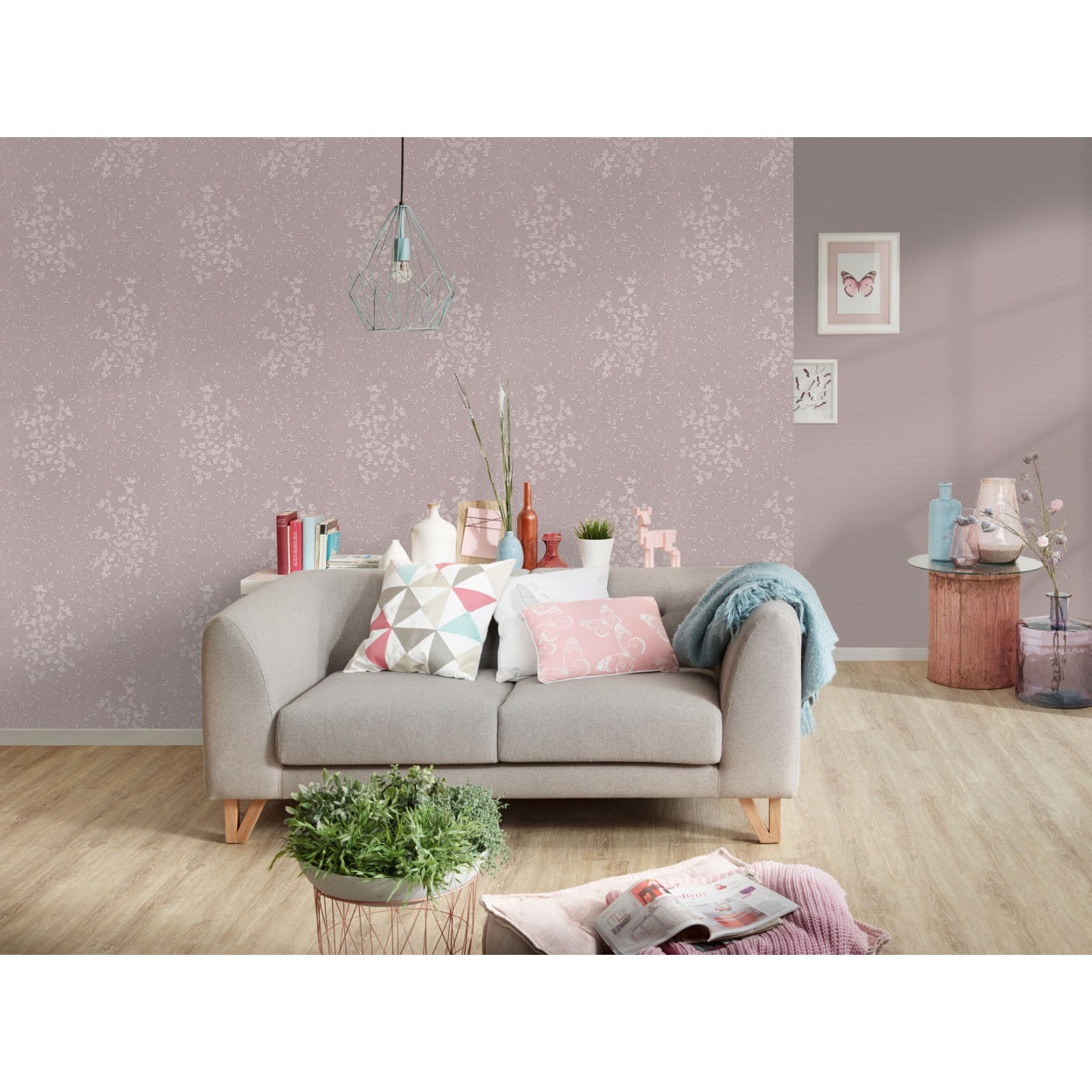 Scandinavian Wallpaper: Geometrically and Genially Linear
The Nordic furnishing style stands not only for elegance, but also for functionality, which is reflected in the graphic designs and geometric wallpapers. The special thing about Scandinavian wallpapers is that the designs combine the modernity and urbanity, with nature and tradition. This is reflected on the one hand in the linear and clear graphic patterns, and on the other hand in the delicate textile looks, the partially blurred and spotted designs and the light colour nuances. The modern, graphic decors are partly reminiscent of the sea, the forests of the north, rock formations and you could almost think you are listening to the fjord winds in your own four walls.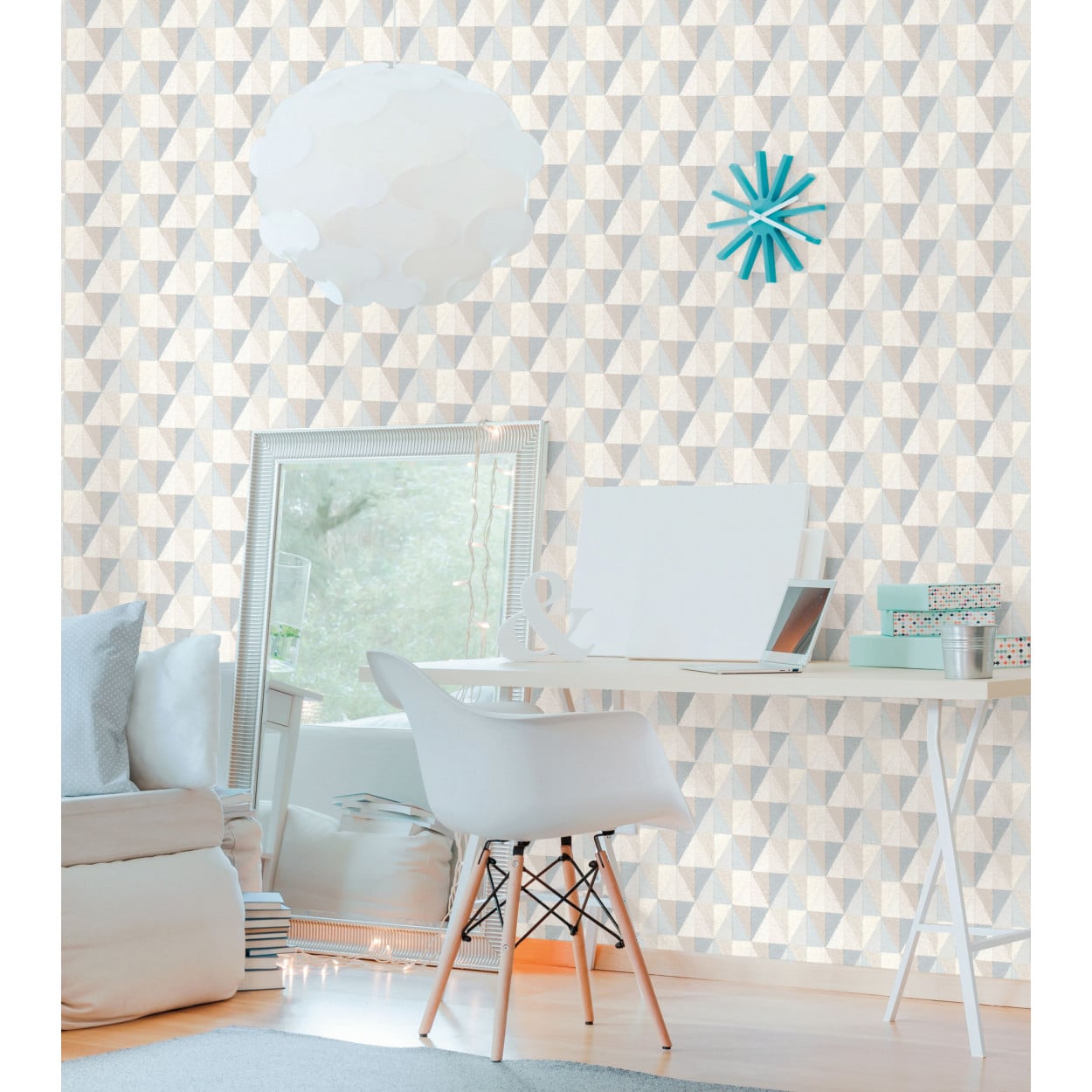 Scandinavian Retro Chic
The Scandinavian style of living and furnishing is completely oriented towards appreciating even small or insignificant things. In Nordic designed rooms, time seems to stand still, so that you can enjoy the moment and simply live the moment. In this sense, the Scandinavian style of furnishing offers not only very modern and clear designs, but also some hints of the vintage and retro style. For example, a Scandinavian wallpaper does not always have to come in the cool blue tones and focus on straightforwardness and clarity, but also offers warmer colours, dynamic or floral designs and light vintage moments.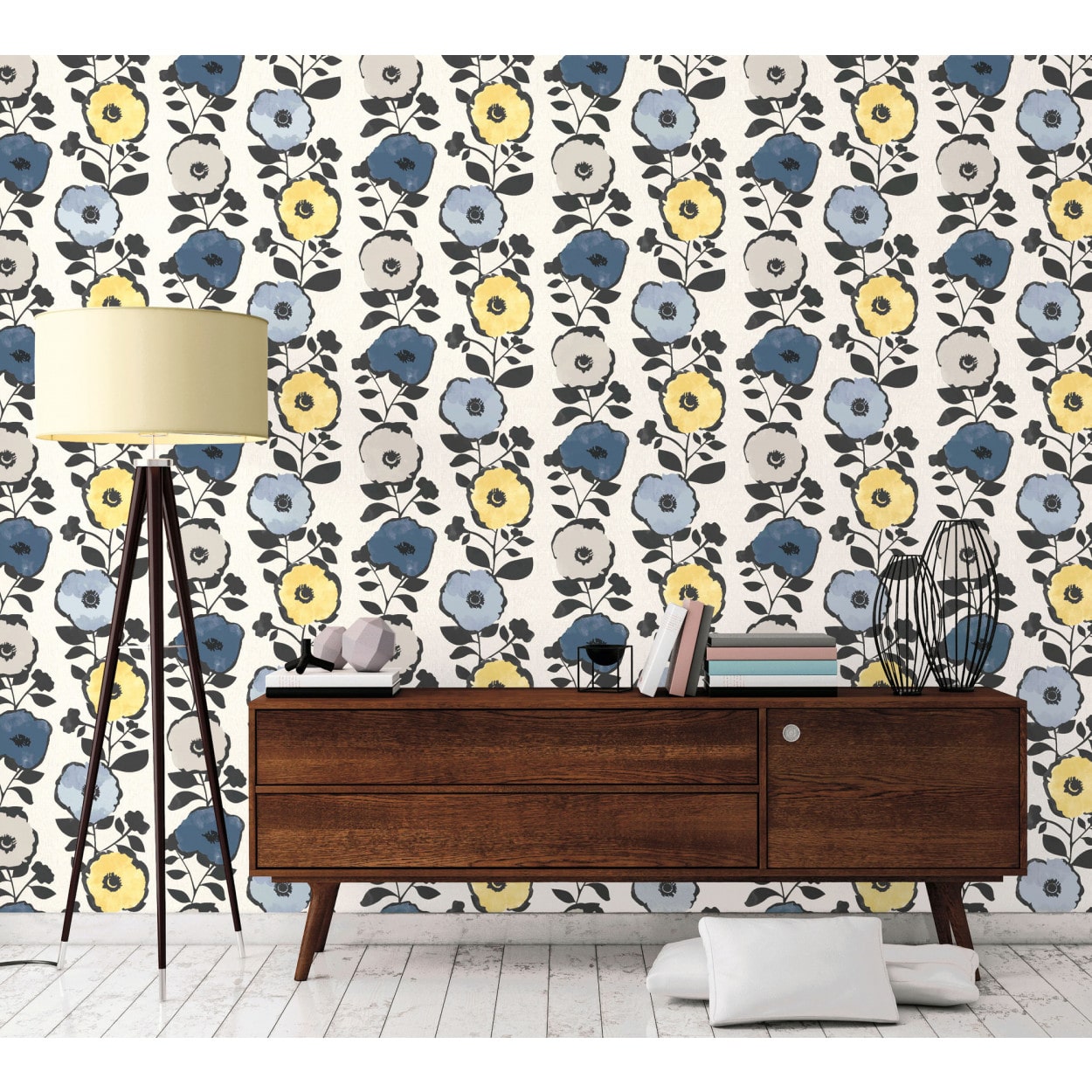 Through Pink Sunglasses: Pink Wallpapers for Summery Fresh Accents
Not only in Scandinavian style is the colour pink a real all-rounder when it comes to wall design. The colour pink has a very light, playful and dreamy effect, creating a cosy and harmonious atmosphere in any room. Thanks to its lightness and airiness, pink is the ideal summer colour for relaxing, playing and enjoying. In addition, wallpapers in pink can be combined in many ways, are suitable for unusual colour contrasts and offer a wide range of effects. Depending on the rest of the room design, you can set individual accents and provide real eye-catchers.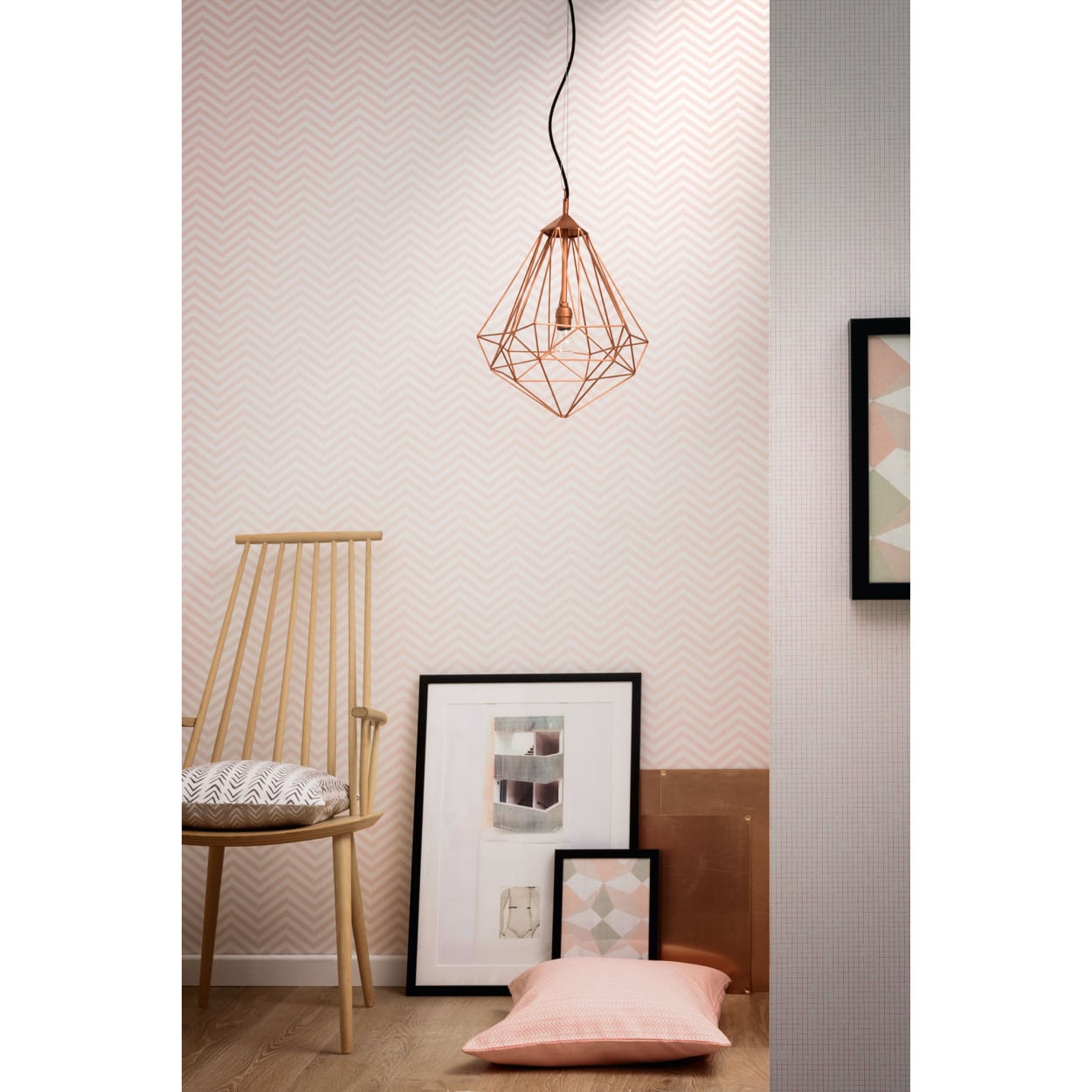 Art Deco Wallpaper: Experience Golden Moments with Golden Wallpapers
The Art Deco style not only inspires with its sensual elegance and subtle extravagance, but also with its timelessness. Although an Art Deco wallpaper is based on sensual colours such as black, gold, grey, moss green, mustard yellow, mallow and copper, it can not only be combined in a vintage style, but also allows for modern accents.
Art Deco stands for lavish designs and sophistication, which are shown off to their best advantage through golden accents and shimmering effects. Similar to the Scandinavian style, the aim here is to unite two seemingly irreconcilable looks. Floral dynamics complement geometric straightness, while elements of different cultures meet baroque ornaments and neo-classical accents. What's most important here are strong colours and contrasts to create an almost cultivated and sophisticated atmosphere – perfect for warm summer evenings, a glass of wine and a good book with the balcony door open.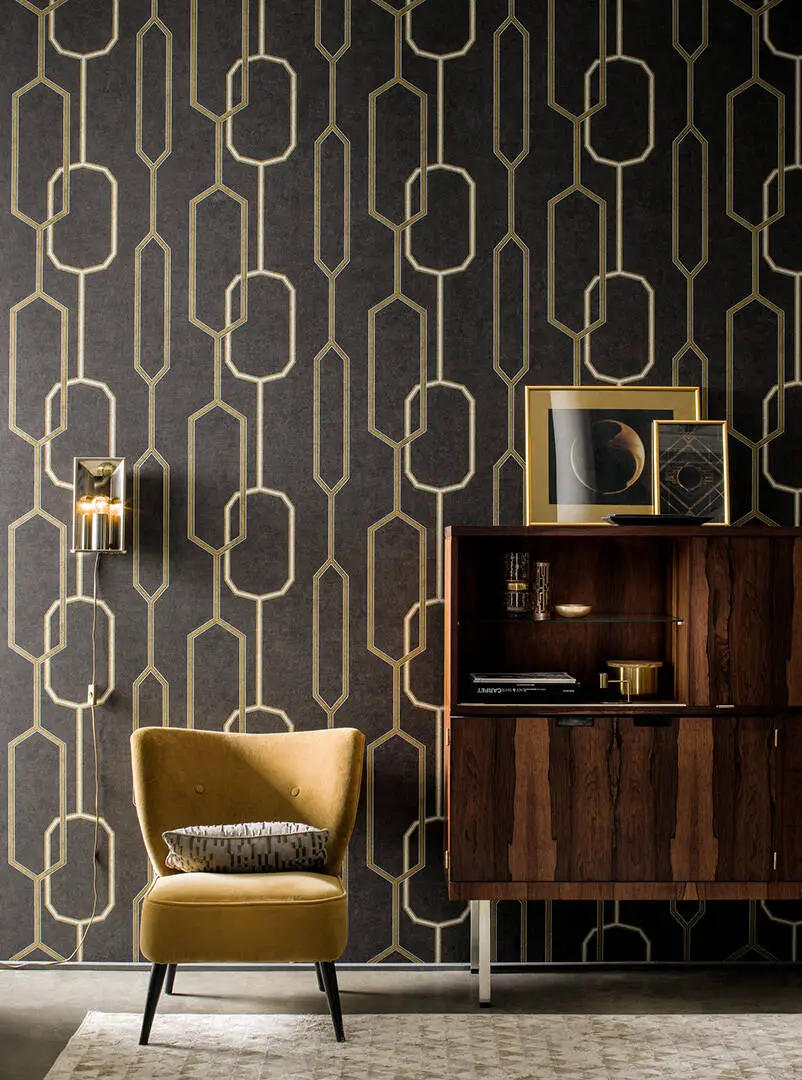 Classic Wallpapers in Black and White for a Significant Wall Composition
Contrasts are not only in demand in Art Deco style, but also stand for expressive wall design as a whole. Black and white does not always have to be classic and elegant, but can be interpreted in different ways. So it does not always have to be the striped wallpaper with block stripes in black and white. Especially in the field of graphic wallpapers, current trends such as tattoos or blackboards are often taken as a guide. These motifs are then perfectly suited for very modern interiors in Shabby Chic, Industrial Style or loft looks.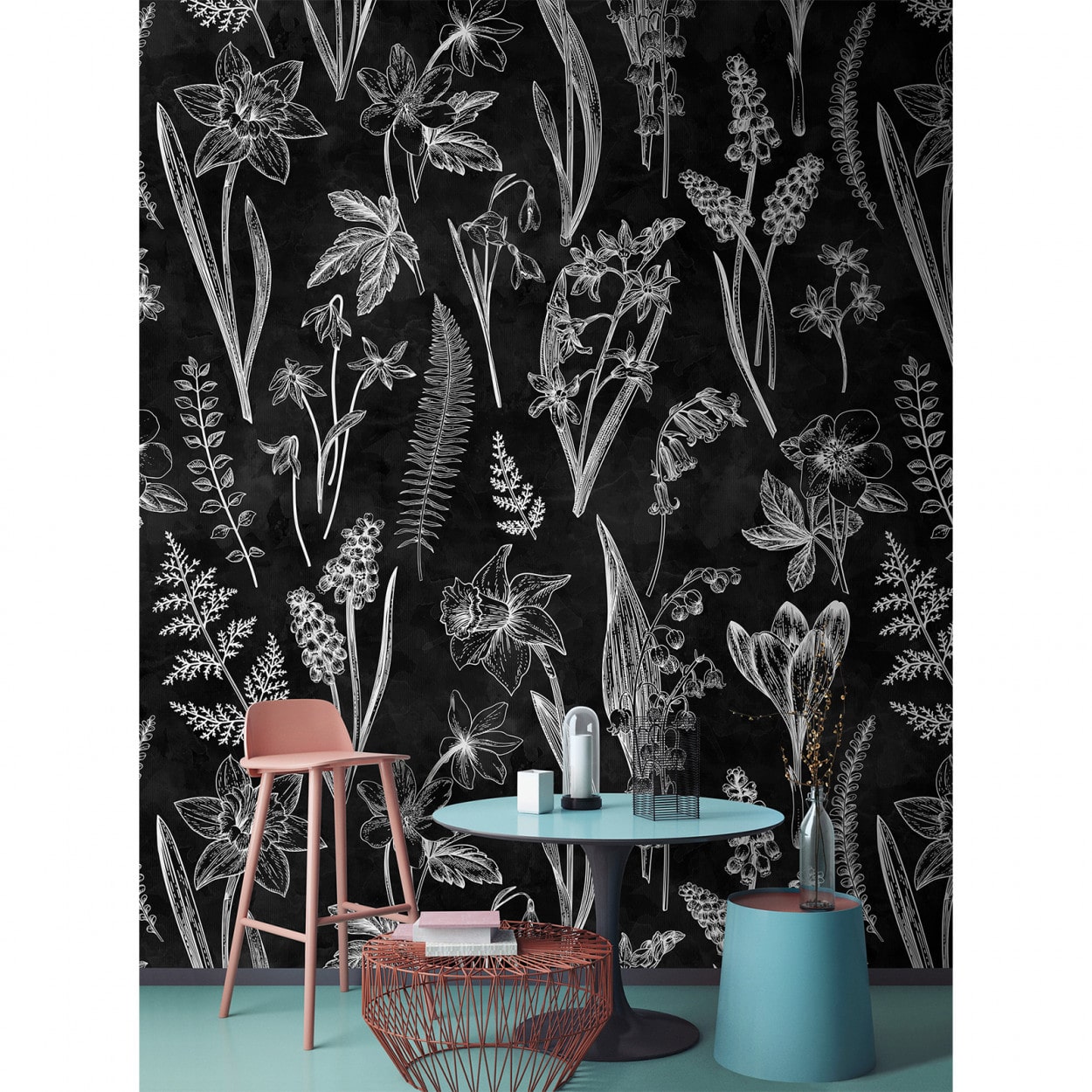 The Blue Miracle: Experience the Interior Decoration with Blue Wallpaper in a New Way
The colour blue is not only simply very beautiful, but is also a real all-rounder when it comes to tasteful interior design. Since the colour blue is generally associated with the depth of the sea and the expanse of the sky, the effect of the colour blue can also be used as wallpaper. A wallpaper in blue can make the room appear larger, wider and more open. Blue is also ideal for tasteful colour contrasts and is very refreshing in summer, and is also ideal for maritime interior design styles.