Summer means the kids have a lot more free time to fill. Although our children are often out playing with friends, it's good to have some summer kids crafts activities ready to do too. Especially when a lot of friends are off on holiday or visiting relatives!
Here are 10 of our favourite summer craft ideas !
DIY Board Games
Making board games with the kids is an easy way to occupy kids of any ages! Younger ones can tell an adult what they want it to look like, creating the game with help. Whilst older children can make it all from scratch themselves. Often with some fantastic ideas to make it more interesting.
It's great to see their imagination come out when creating their own games!
Find out how to create a fun DIY kids board game in this post.
Giant Bubble Mix and Wands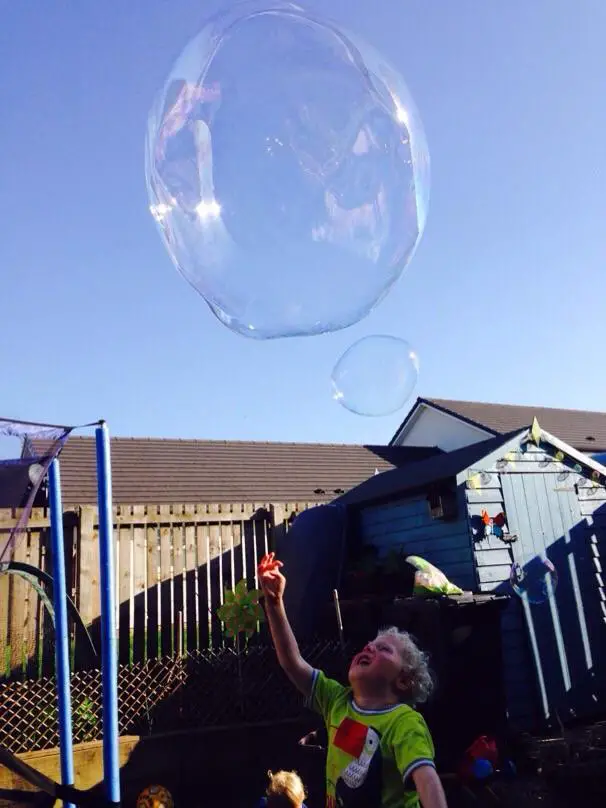 Most children love bubbles! Even better when it's giant bubbles that will impress their friends and family! Yes you can buy mixes online, but it's also possible to create your own giant bubble mix with a few ingredients. The kids love to help making the mix too, it's almost like potion making for wizards!
You will also need to make bubble wands for the mix, so don't forget that too!
Head over to this post to find the giant bubble mix recipe and wand instructions!
Minibeast Crafts
Summer is the time for minibeast hunts and spotting butterflies or dragonflies! So what better craft to do than make your own minibeasts like this fab little spoon butterfly!
Minibeast crafts can be combined with minibeast or scavenger hunts. Maybe even take a few photos so the kids can copy the real insect designs for their crafts?
Check out these cute and simple minibeast crafts to make.
Kids Summer Journal – Summer Kids Crafts
Sometimes it can be fun to create a journal of all the fun activities the kids do during the summer. Many people have lists of activities to do, but then don't record the fun they have.
This would be a great evening, wind down activity, for older children. Drawing pictures or writing about their favourite part of the day.
There is a great summer activity list and journal craft here.
Water Balloon Painting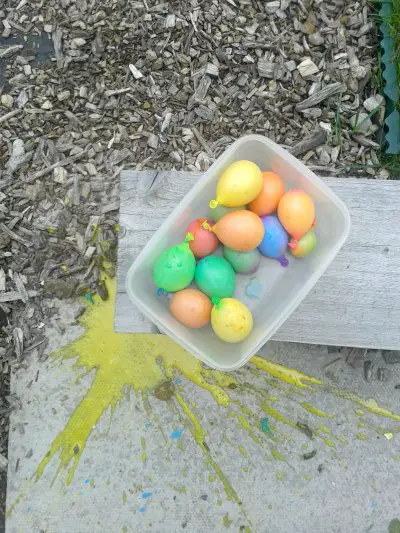 The kids absolutely loved this painting process! Filling up balloons with paint and then splatting them onto paper is definitely a fun art and craft activity. This is a great for any budding artists to express themselves and could lead onto other alternative painting processes.
Find out how to create a water balloon painting in this post.
Mud Volcanoes
Getting muddy isn't for everyone, but you could also use sand, cloud dough or playdough. However for those kids who enjoy getting muddy you can try this mud volcano craft! It involves using mud to create a play scene and then you can use it to make a volcano too if you don't have one already.
This is also a great STEM activity, one that kids like to repeat over and over again!
Check out this post about creating a mud volcano!
Clay Beach Pots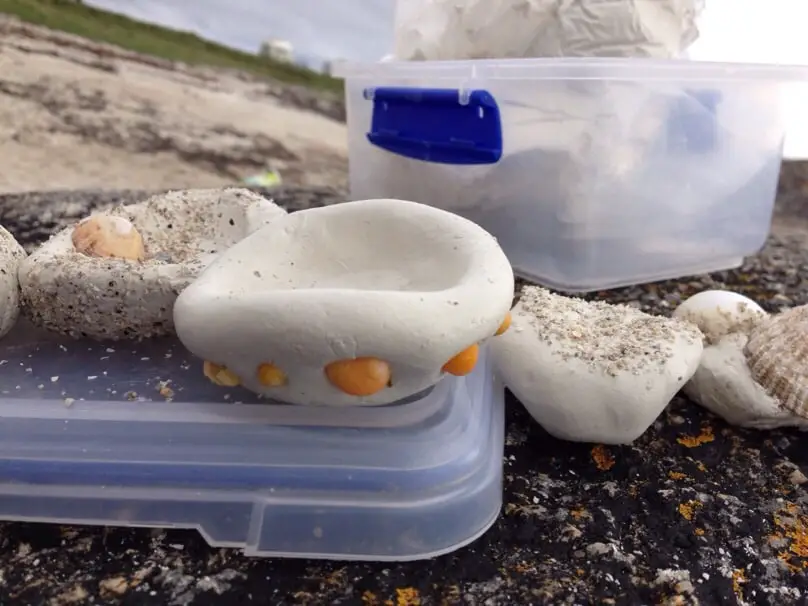 If you are off to the beach then you might want to pack some air drying clay for a fun beach activity. When the kids are getting tired from running around or splashing in the sea, make these cute beach clay pots together.
The kids have fun searching for little shells or stones to decorate the pots and they last pretty well too!
Find out more about how to make these sweet clay beach pots here.
Jungle Crowns
Make your children jungle royalty with some cool jungle crowns. Using sparkly card and some jungle tape and stickers they can decided which jungle animal they want the crown to represent.
Feathers are always fun to add, dye your own or buy online. Plus you could add some leaves to make it more of a natural feel.
Here is the link to find out more about creating jungle crowns.
Playdough Pizza
If it's a bit too hot outside or the weather has turned rainy then this playdough pizza craft is fun to make! Make an edible dough that the children can add 'toppings' too, they can use anything and have fun changing the toppings and dividing up over and over.
Follow this link to find out more about playdough pizza.
Raindrops and Rainbows Craft – Summer Kids Crafts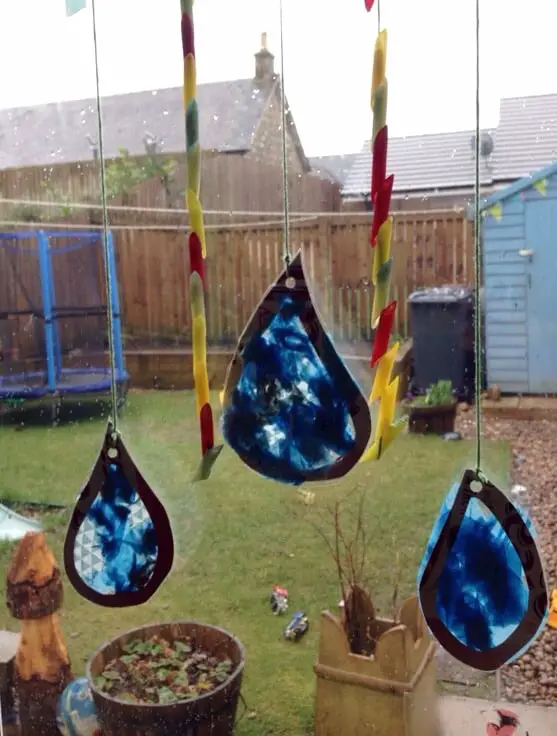 For those particularly wet days have a shot at making this rain and rainbow craft. Easy enough for even little toddlers to get involved in! Plus it really brightens up the windows on a dull day!
Hop over here to make the raindrops and rainbows craft.
Here are some more easy kids crafts!
Pin 10 Summer Kids Crafts