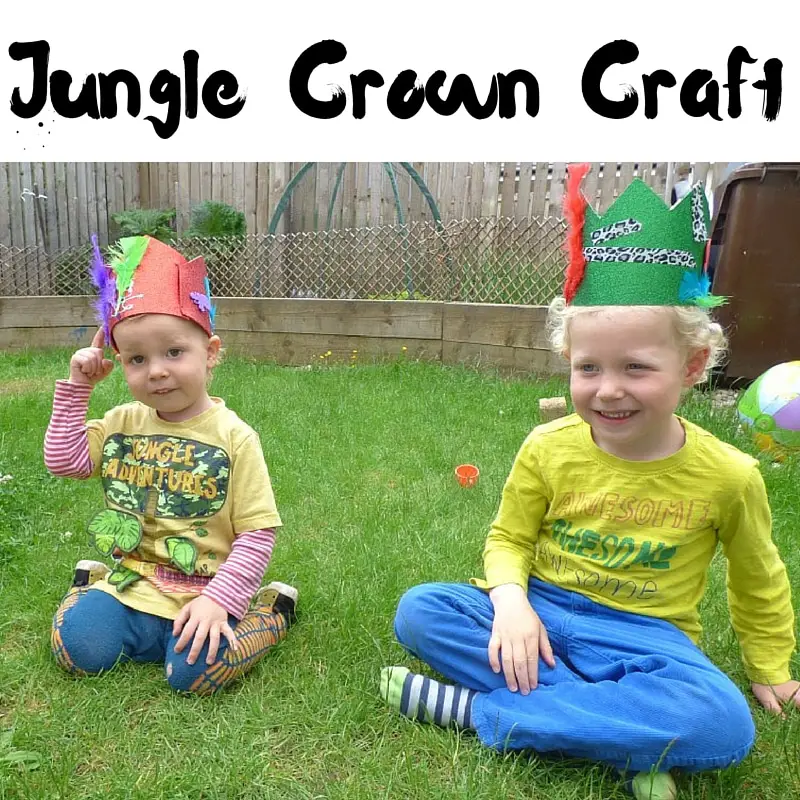 The boys love looking through the craft cupboard and were excited by all the different coloured feathers that arrived in a recent box of goodies for Bostik bloggers.
We decided it would be fun to create a craft that they could wear and be 'kings' of the jungle. Mr O is not quite sure what a king is, but he does like to repeat the rhyme 'I'm the king of the castle' quite a lot…
To make this craft you will need:
Glitter card
Feathers
Jungle stickers
Glue
Scissors
Pegs
* Cut a zig zag line down the middle of the card and glue two ends of the card together (to make it a double A4 length), securing with pegs until dry.
* Fit the length of card around your child's head and mark where the ends should meet.
* Cut excess card off and glue the remaining ends together, securing with pegs until dry.
* Glue on feathers and stick on stickers until you're happy with the design.
* Once dry, wear the hat and sing at the top of your voice that you're the king of the jungle!
What is your favourite jungle craft?
J x
* I received a box of crafting goodies for the purpose of this post, however all opinions are my own.