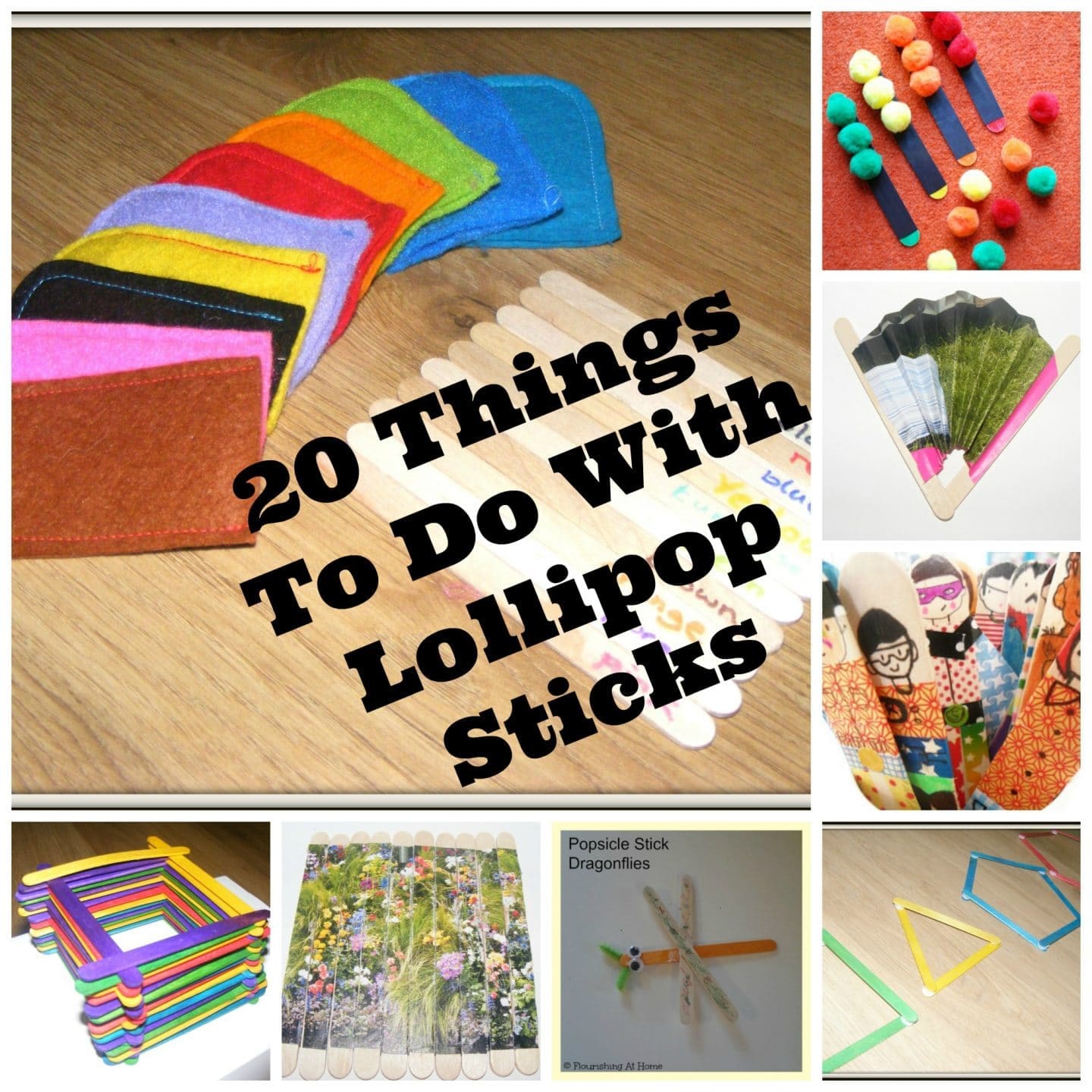 Last month I wrote a post about 20 things to do with a paper plate.  This month we're going on to the useful little lollipop AKA popsicle stick and 20 things to with lolly sticks. The main reason for my decision to start a series of busy bag ideas based on as few items as possible is for us to use these ideas whilst travelling later this year.  We're off to Italy in June and need to entertain a 3 year old and a 1 year old on the plane from Scotland to Italy and for the waiting around at the airports (we change planes at Amsterdam).  That's several hours of entertainment!
So here we are, 20 things to do with lolly sticks.  Lolly stick crafts with minimal extras, glue dots are suggested if being used for travel, if not you can use normal glue:
1. Magnetic Pom Poms (see cover photo, top right from here).
This one requires pom poms and the magnetic sheets you can buy, try here if you need to buy some.  Cut the magnetic sheet into strips and glue onto the lollipop sticks.  Glue small magnets onto the pom poms.  Let the kids match up the pom pom colours to the lolly stick colours.
2. Colour sorting.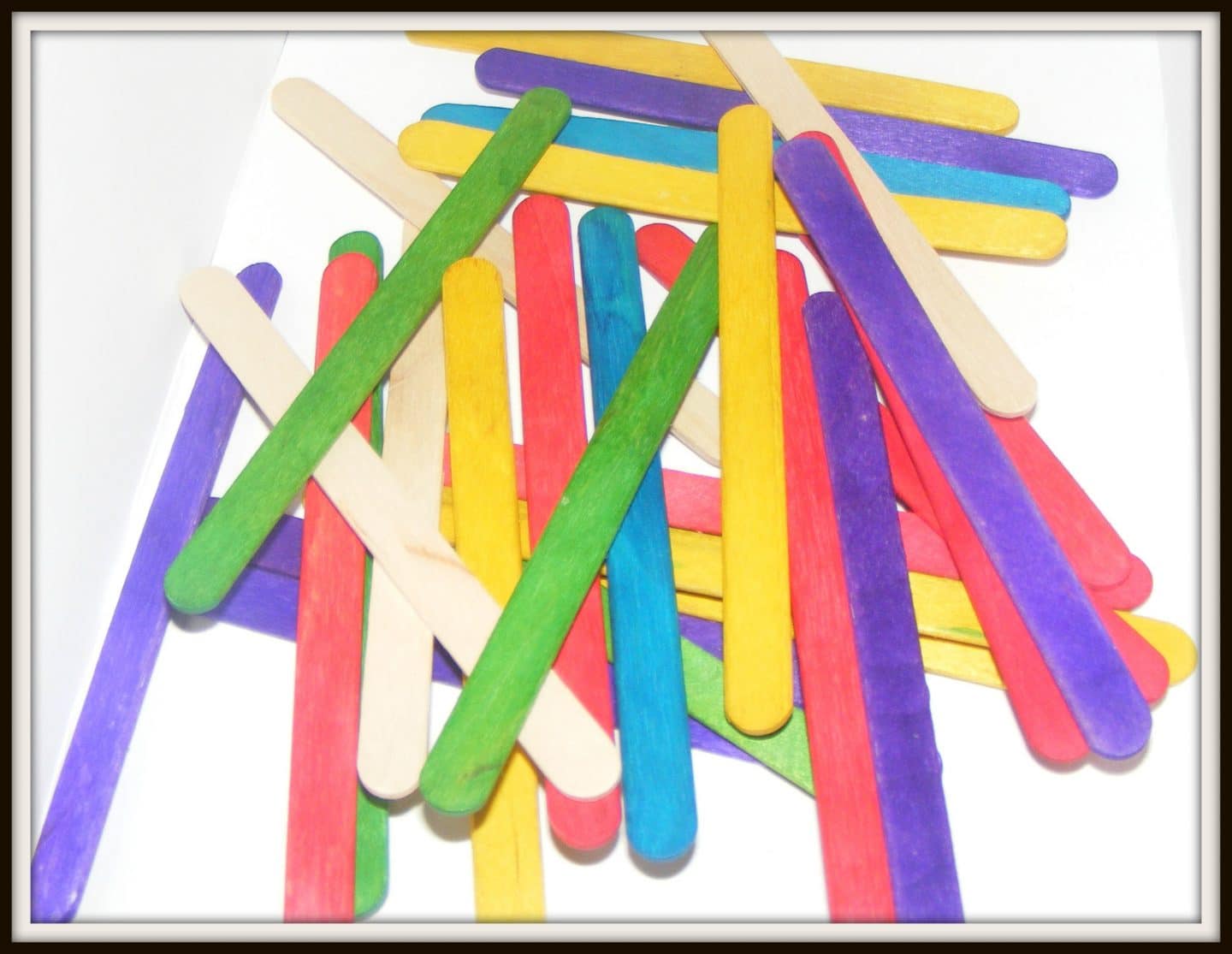 A card or paint chip in a certain colour and sort all the coloured lollipop sticks into piles on top of the paper.
3.  Slots (pic from here).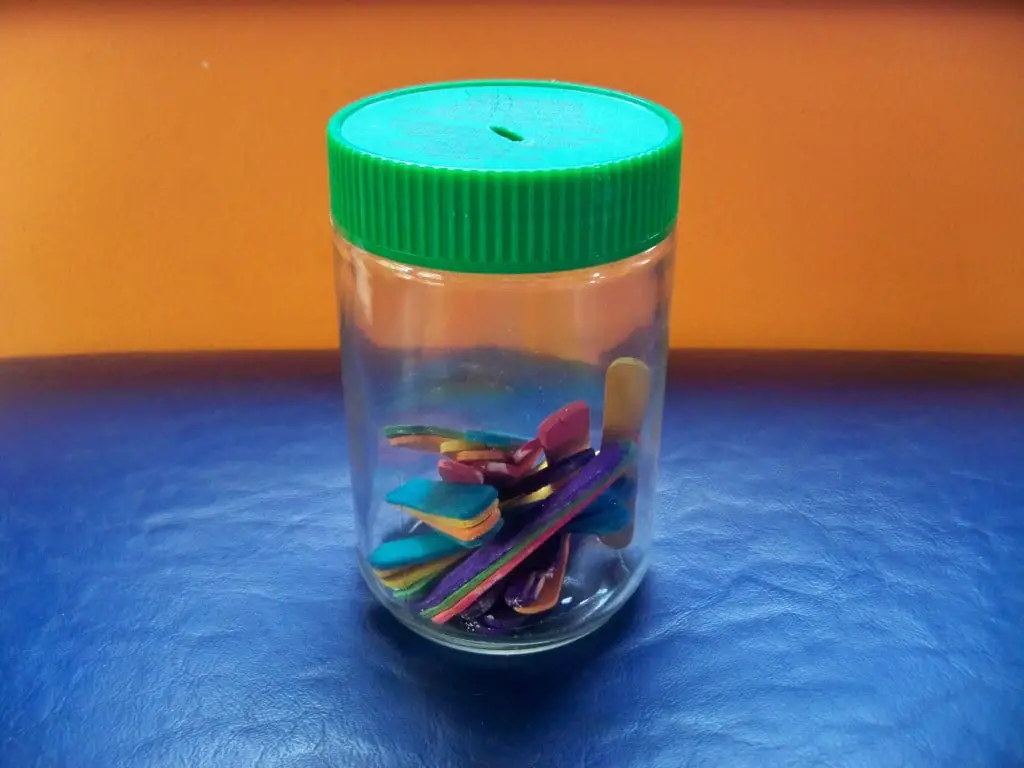 As the picture, a tallish container with slots to push the sticks through.  Great fine motor skills for toddlers.  I tried to make this a couple of times, but being impatient I tried using scissors to stab a hole and end up making a big crack across the plastic instead!  Need to try again when I get another suitable container!
4.  Velcro shapes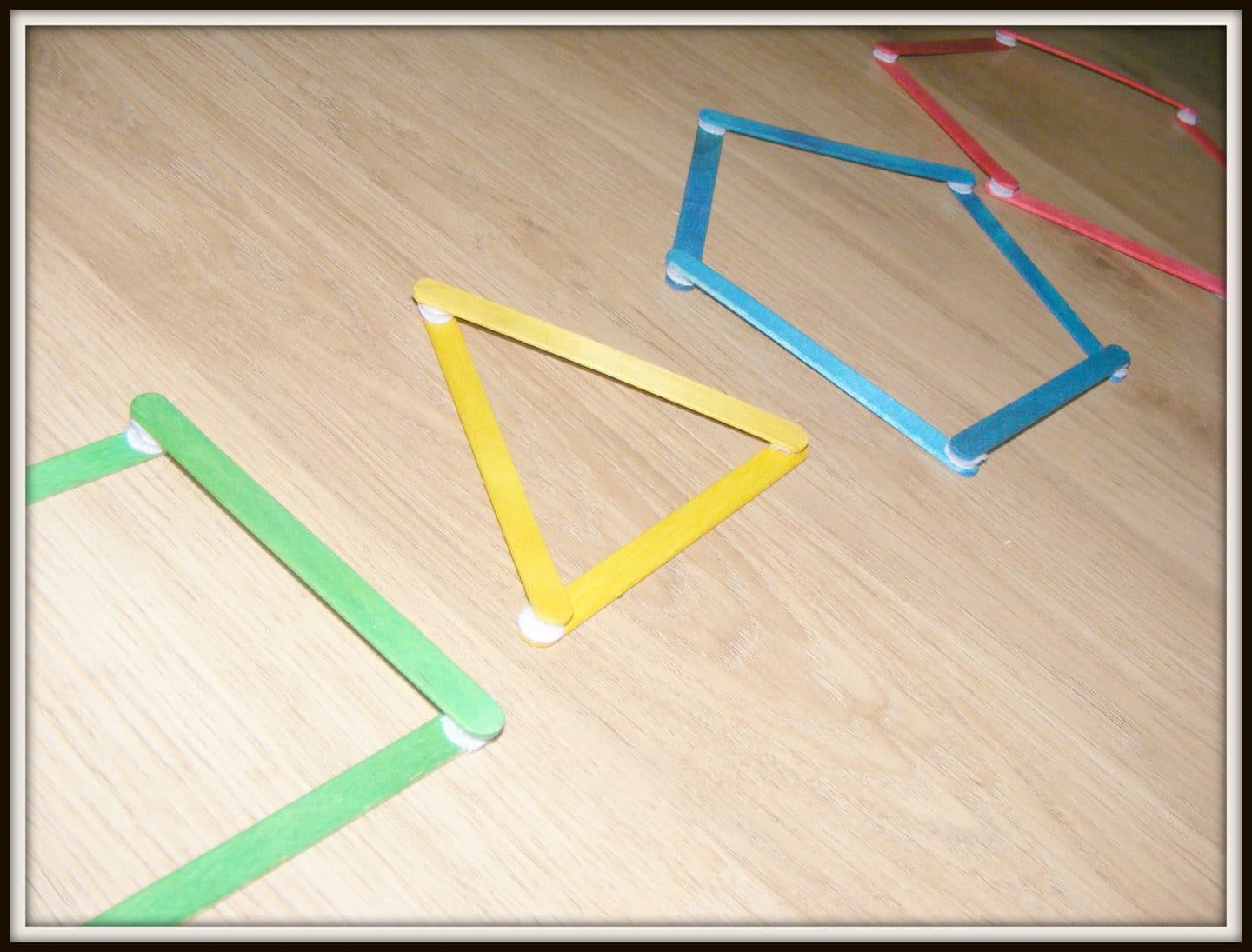 I bought these little velcro dots ages ago from Ebay and stuck them onto lollipop sticks so O can make different shapes with the sticks.
5. Lollipop jigsaws.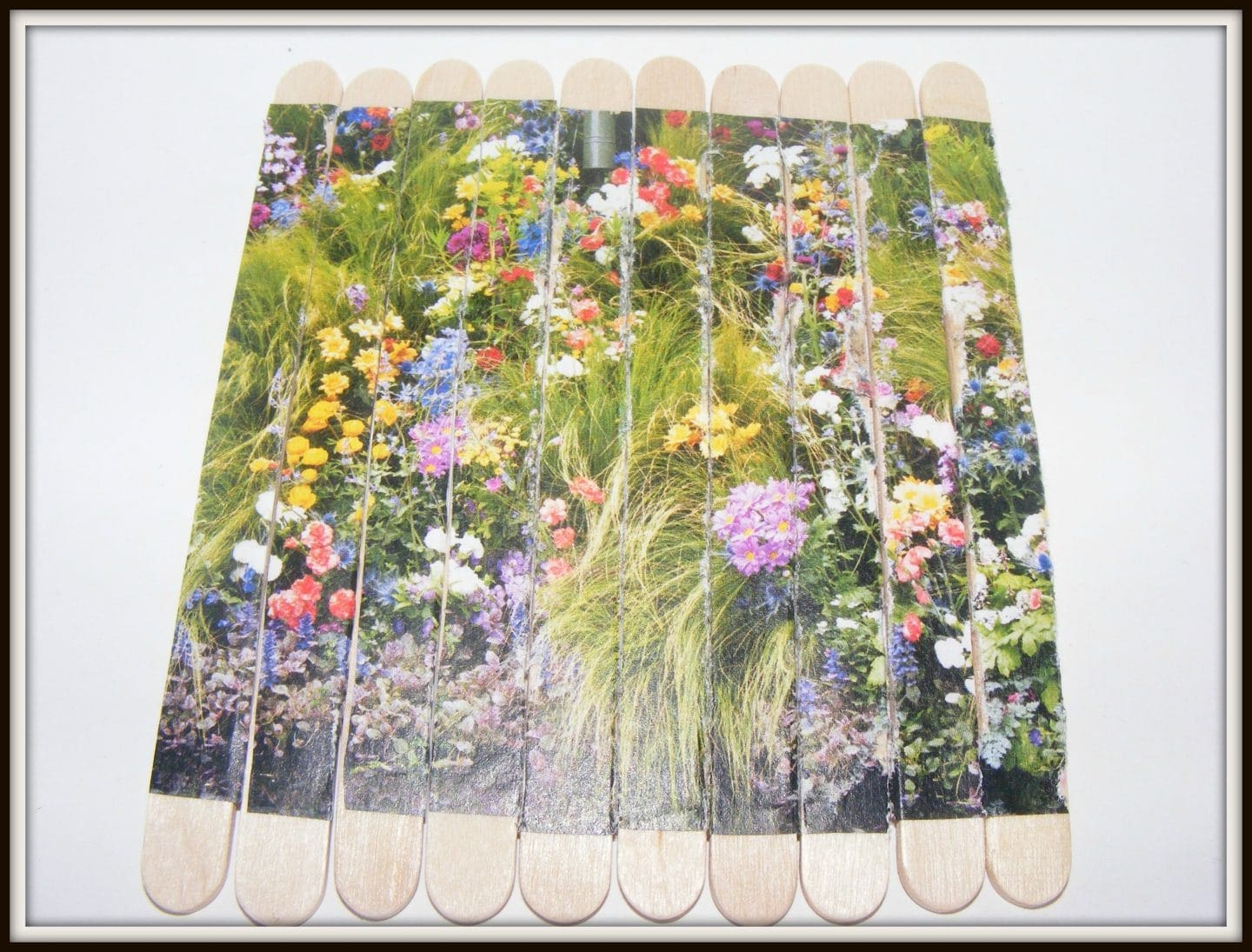 Line up several lollipop sticks and glue a picture or photo onto them.  Cut between the lollipop sticks.  Ta-da, instant jigsaw!  You can number the sticks in order as well to aid the construction of the jigsaw.
6. Lolly stick matching.
Use washi tape or wrapping paper cut into strips and glue two matching strips of paper/washi tape onto 2 lollipop sticks.  Repeat several times to make a set of around 10 matching pairs of lollipop sticks.
7. Lollipop number match.
On one lollipop stick draw the number of dots and on another write the number (in writing and a figure).  Try pairs up to 20 for pre-schooler's or 10 for toddlers.
8. Ice lolly colour match.
Cut 2 pieces of felt in an ice lolly shape in the same colour and sew together to make a pocket.  Write the colour on the lollipop stick to match the coloured felt.  Make as many ice lollies as colours of felt and match together.
9.  Lollipop stick glue/blue tack into a pen holder.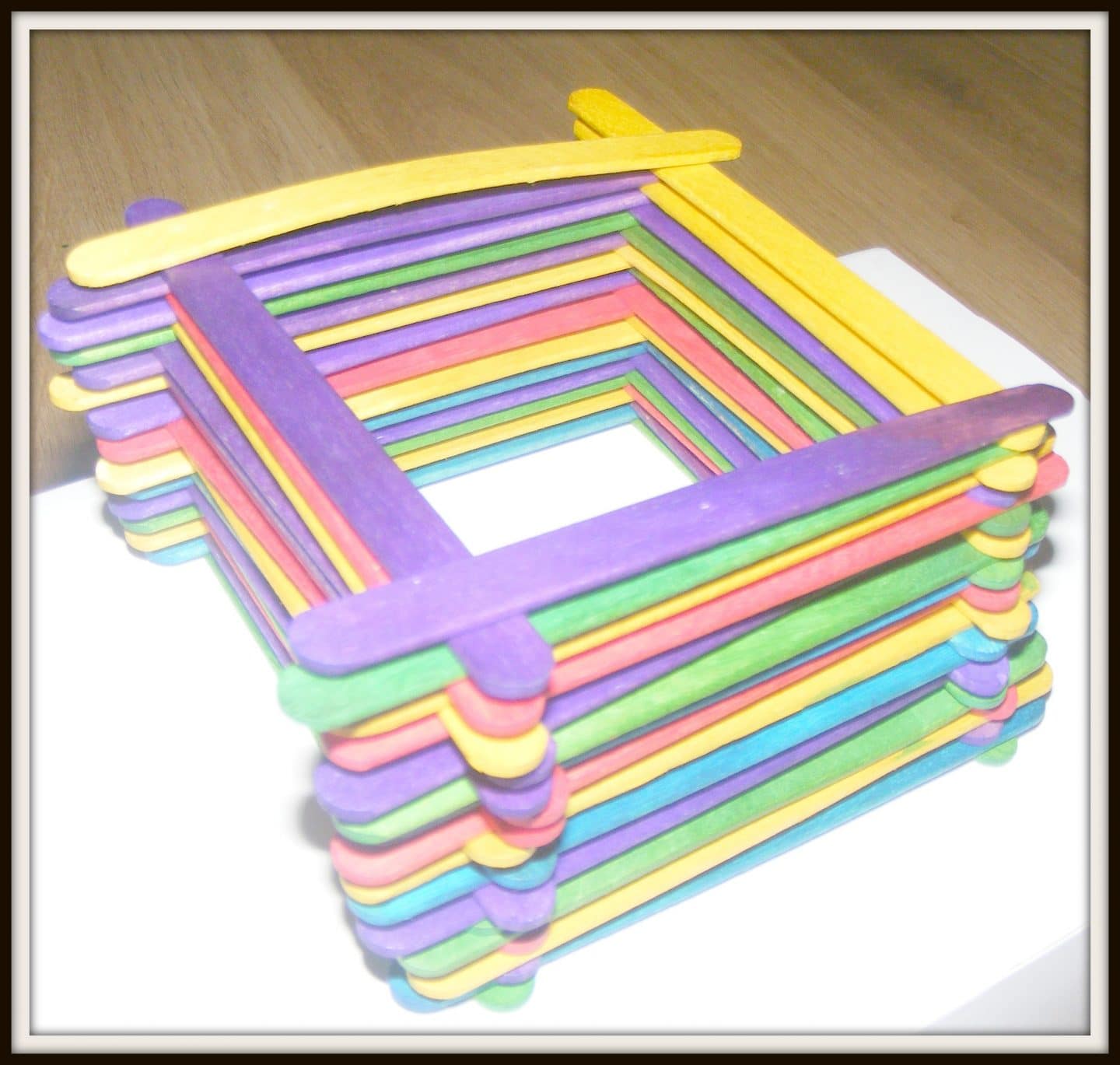 Using glue dots stack and glue the popsicle sticks together to make a tall structure, glue a piece of card to the bottom if required.
10. Lolly stick flower.
Use glue dots to make a flower shape and stem with coloured sticks.
11. Lolly stick raft (from here).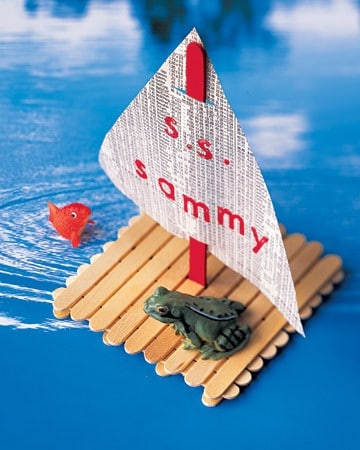 This is quite cool, but will definitely require some assistance to keep the mast up.  Can use a bit of napkin or paper for the sail.
12. Lolly stick weaving.
Use a glue dot to stick two lollysticks in a cross and then weave some wool over and under the sticks to make a woven diamond.
13. Lolly stick fan.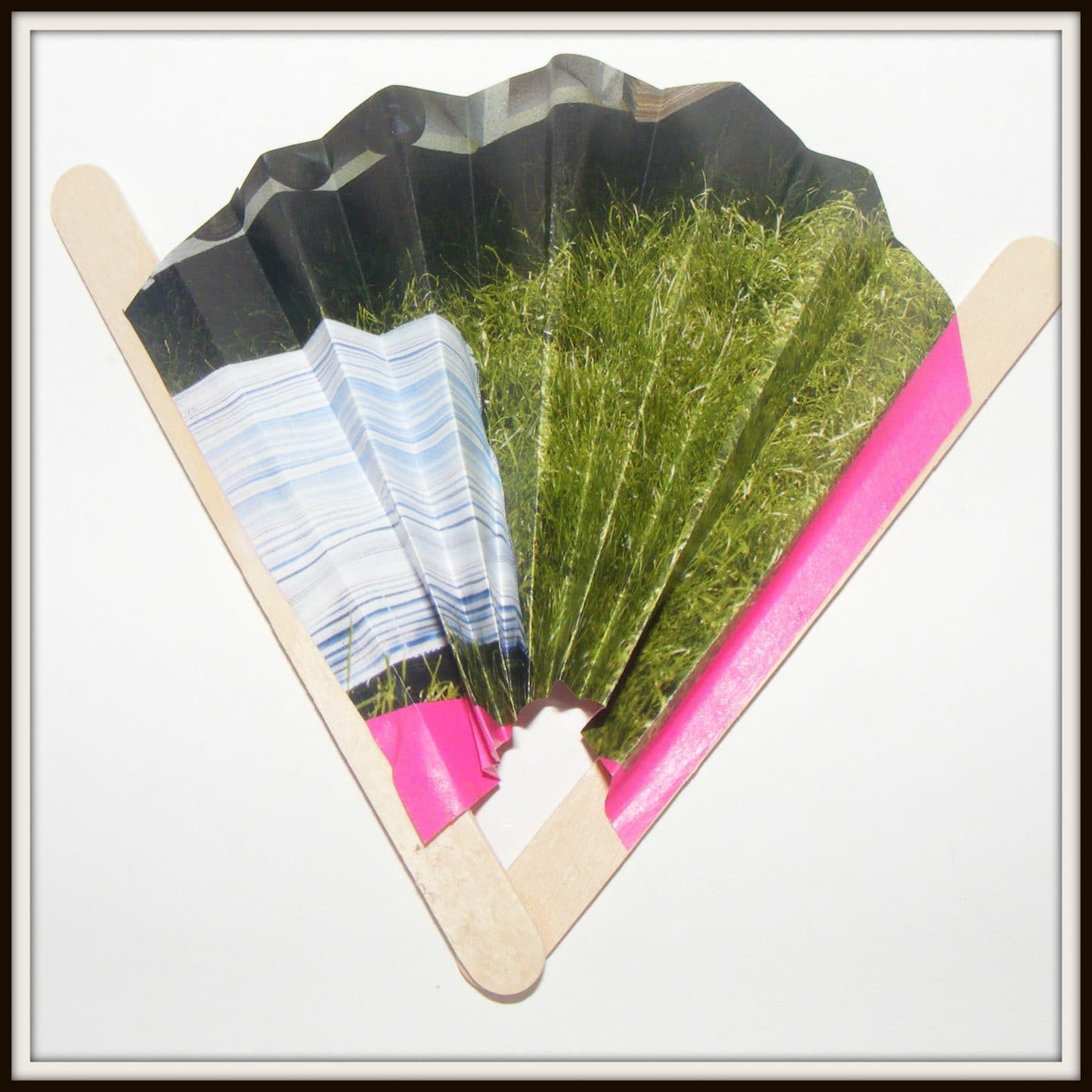 Colour in an arc of paper and then glue each side to a lollipop stick and fold into a concertina.  Ta-da!
14. Lolly stick dolls.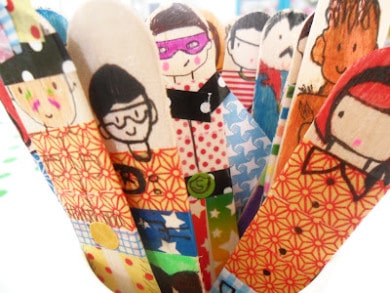 I haven't had a chance to make my own yet, so this photo is from here.  Great idea to make different dolls for making up stories.
15. Story sticks.
The same idea as story stones.  For older children you can write words on the sticks, but for younger ones, just draw some pictures e.g. A house, a tree, a bird, a book, a river, a child…
16. Stars (Idea from here).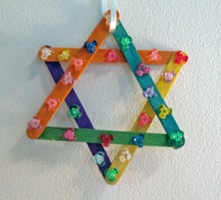 Glue star shape with glue dots and decorate with small jewelled stickers.
17. Lolly stick puppets.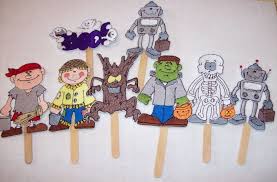 Cut out some animals or figures and let the child colour them in.  Glue onto lollipop sticks to make up stories with the puppets.
18. Lolly stick dragonfly (photo from here).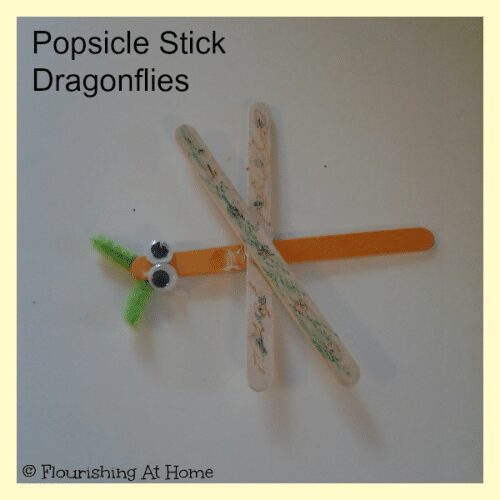 Use glue dots to stick two sticks across another to make the dragonfly wings and body.  Decorate as you wish (we'll take felt tips and googly eyes).
19. Lolly stick aeroplane (photo from here).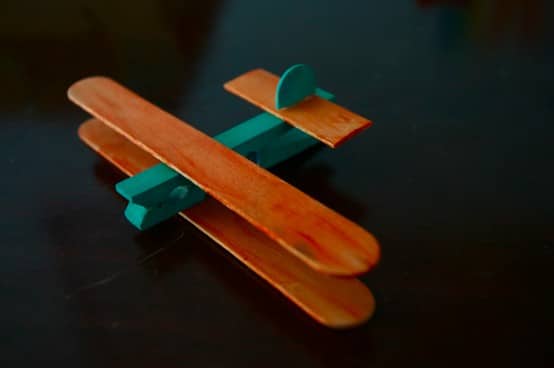 Using a wooden clothes peg, glue one stick across the top and one across the bottom and cut a small piece for the back wing.  Decorate as you wish.  We have to do this one as we're going on a plane!
20. Lolly stick texture match.
Glue different textures in matching pairs onto lolly sticks e.g. velcro, bumpy paper, sand paper…  Great sensory activity for toddlers.
Hope that you get a chance to use these 20 things to make with lolly sticks!  There are plenty more lolly stick crafts over on Pinterest!