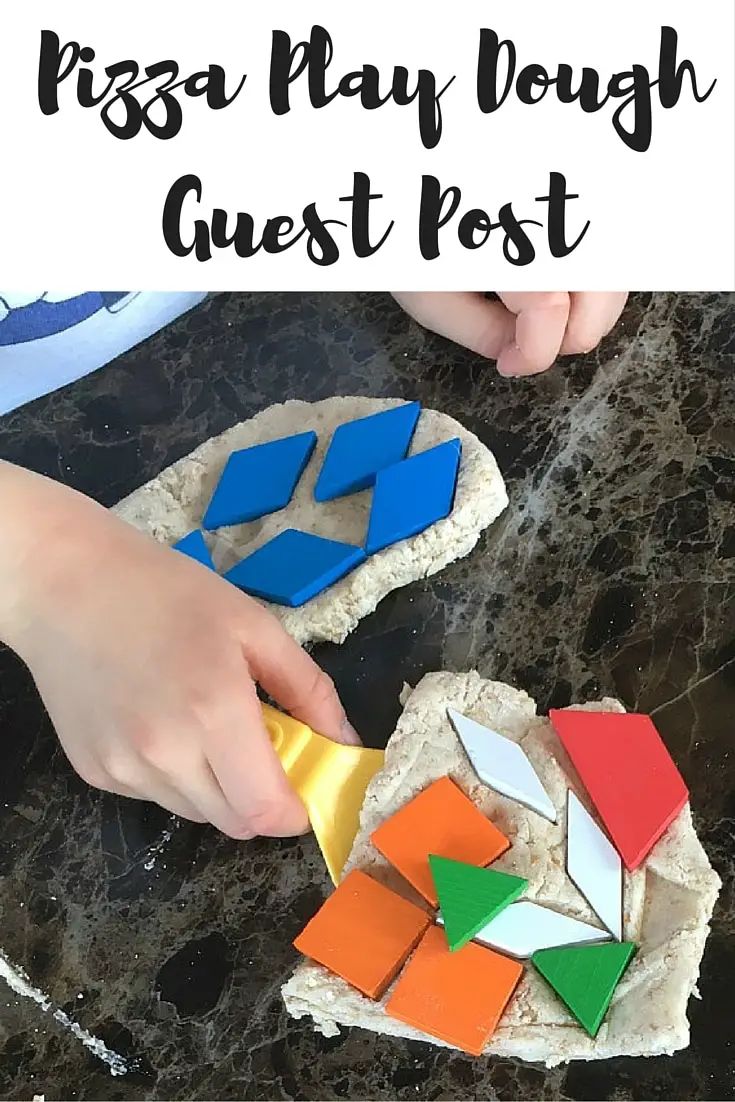 We are all about sensory and pretend play right now, so when I asked my kids if they wanted to set up their own pretend pizzeria and bake some play dough pizzas, they couldn't wait to get started.
I sent them off to find some suitable toppings (our Melissa and Doug Pattern Blocks) whilst I cooked up some Pizza Play Dough for them to add them too.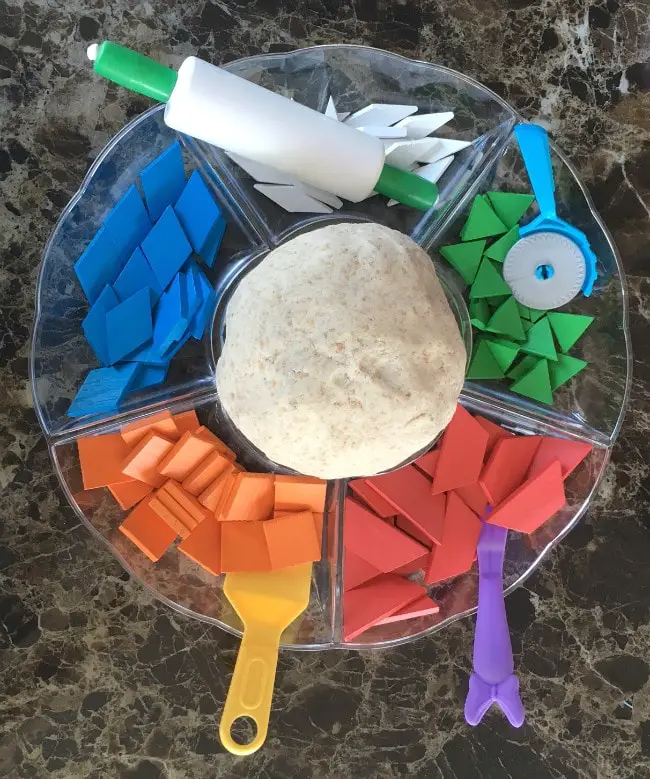 How to make Pizza Play Dough
1 cup of wholemeal flour
1 cup of plain white flour
1 cup of salt
1 tbsp of olive oil
1tsp cream of tartar
1 cup of warm water
Mix all of the ingredients together in a pan over a medium heat and keep stirring them together until a ball of dough forms.
If the mixture is too dry then gradually add in a little more water, if it is too wet then add in a little more flour a spoonful at a time.
I like to give our playdough a good knead for a few minutes on a floured surface before handing it over to the kids to play with, as this helps to improve the texture of it.
Making Play Dough Pizzas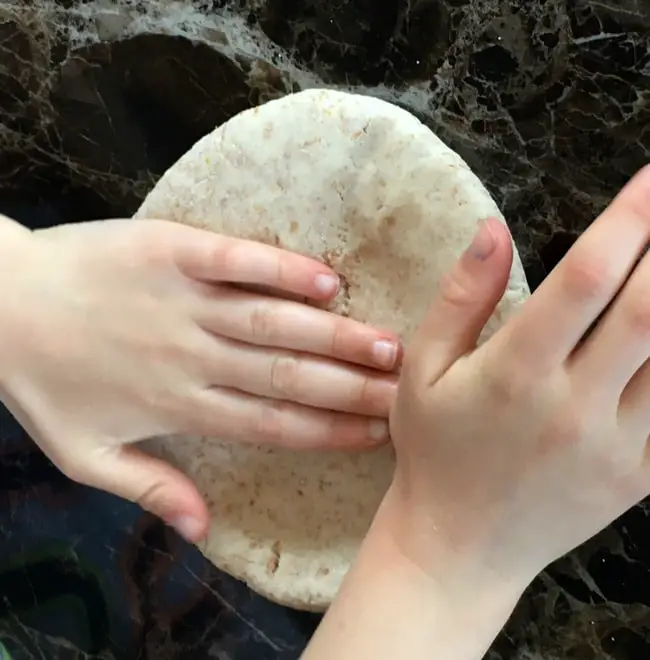 Once the play dough was cooked and the pattern blocks had been sorted out into their different toppings, we just had to find a few pretend play kitchen utensils and we were ready to take our first order.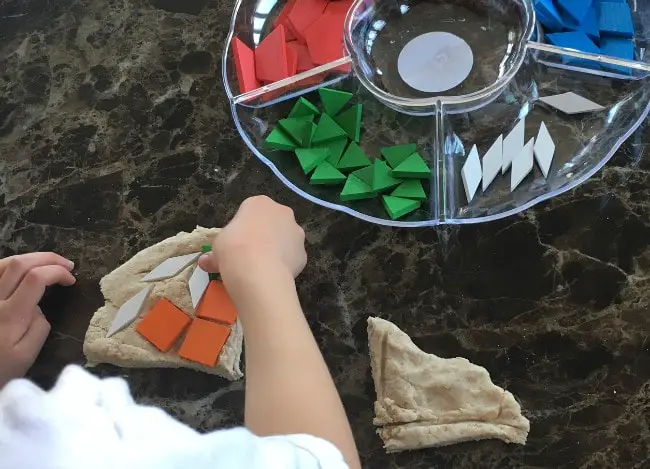 Bella went for the big approach, using all of her play dough to make one large pizza for mummy, topped with her favourite "smelly" cheese, tomato sauce and olives. As she squashed  and shaped her play dough to make my pizza, she was also giving her fine motor skills a good workout.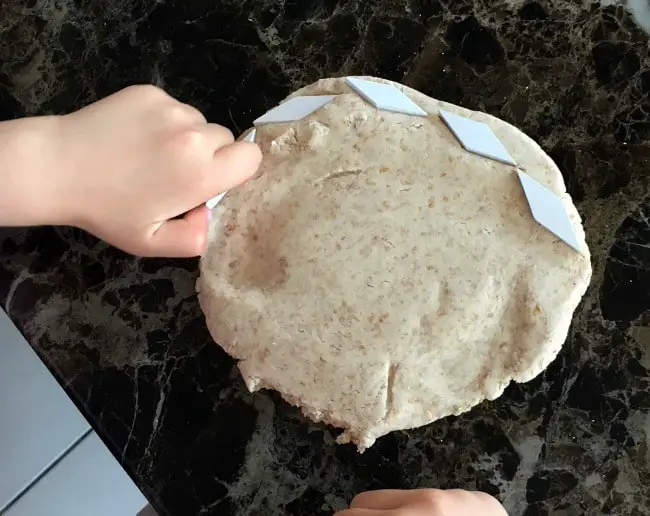 My boys decided on the mini pizza approach. They really got into the pretend play element of being "Pizza Chefs" kneading and flattening their pizza bases and even attempting a spin. They then loaded them up with their favourite toppings and went off in search of a "Pizza Oven" (they made one under the settee).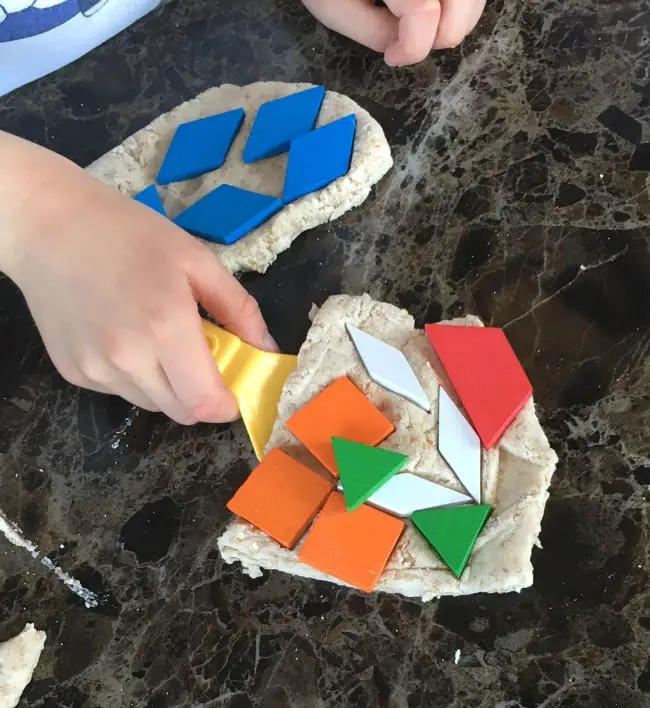 Once they were "cooked" we enjoyed our food and then started all over again.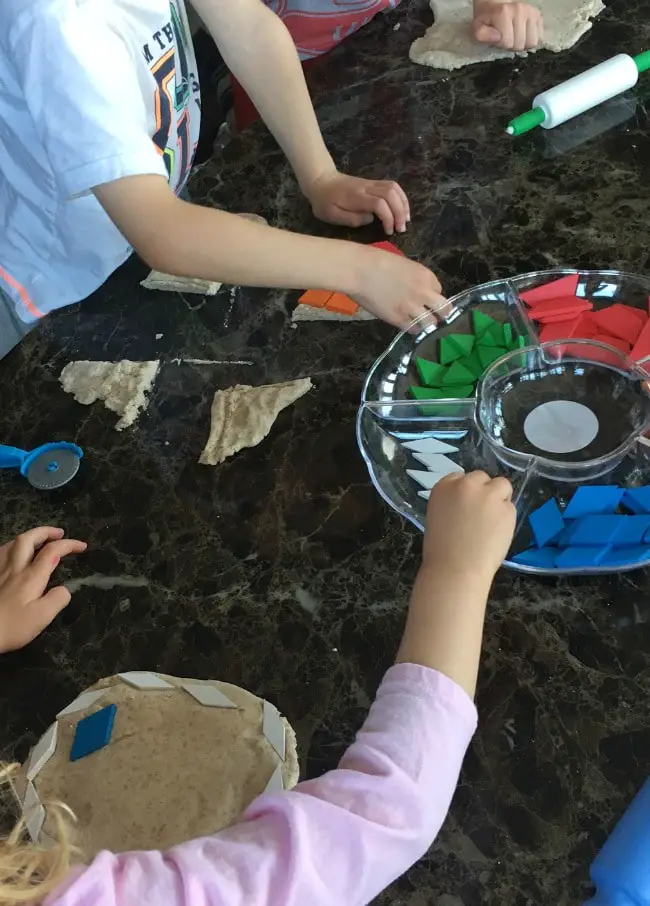 I now have the dough stored away in an airtight container to bring out another time.
J x