We've had a very busy month in June, with two trips away in Scotland (to Gigha and Oban). We decided to try and get away before the Scottish schools broke up for summer! It has been a lovely month weather-wise and it's actually felt a little bit like normal! Home education activities are always flexible, especially when you're autonomous like us. So that makes going away much easier!
Of course learning is everywhere, so the children both learnt a lot throughout the month.
Home Education Science
As usual our science is all very child-led. The kids love science, but obviously prefer to do fun things, especially when it's outdoors! As we've had such a fair amount of good weather over the last month we've spent a lot of time outside. Although, admittedly we would spend time outdoors in wet weather too!
As the month started off warm and dry we chose to do out to Loch Venachar to play in the water, kayak and do a little science. Our kids love anything to do with food, so making a DIY solar oven to melt smores was a great idea. They both loved them and the solar oven has been kept for another day (when I remember to buy biscuits, chocolate and marshmallows!).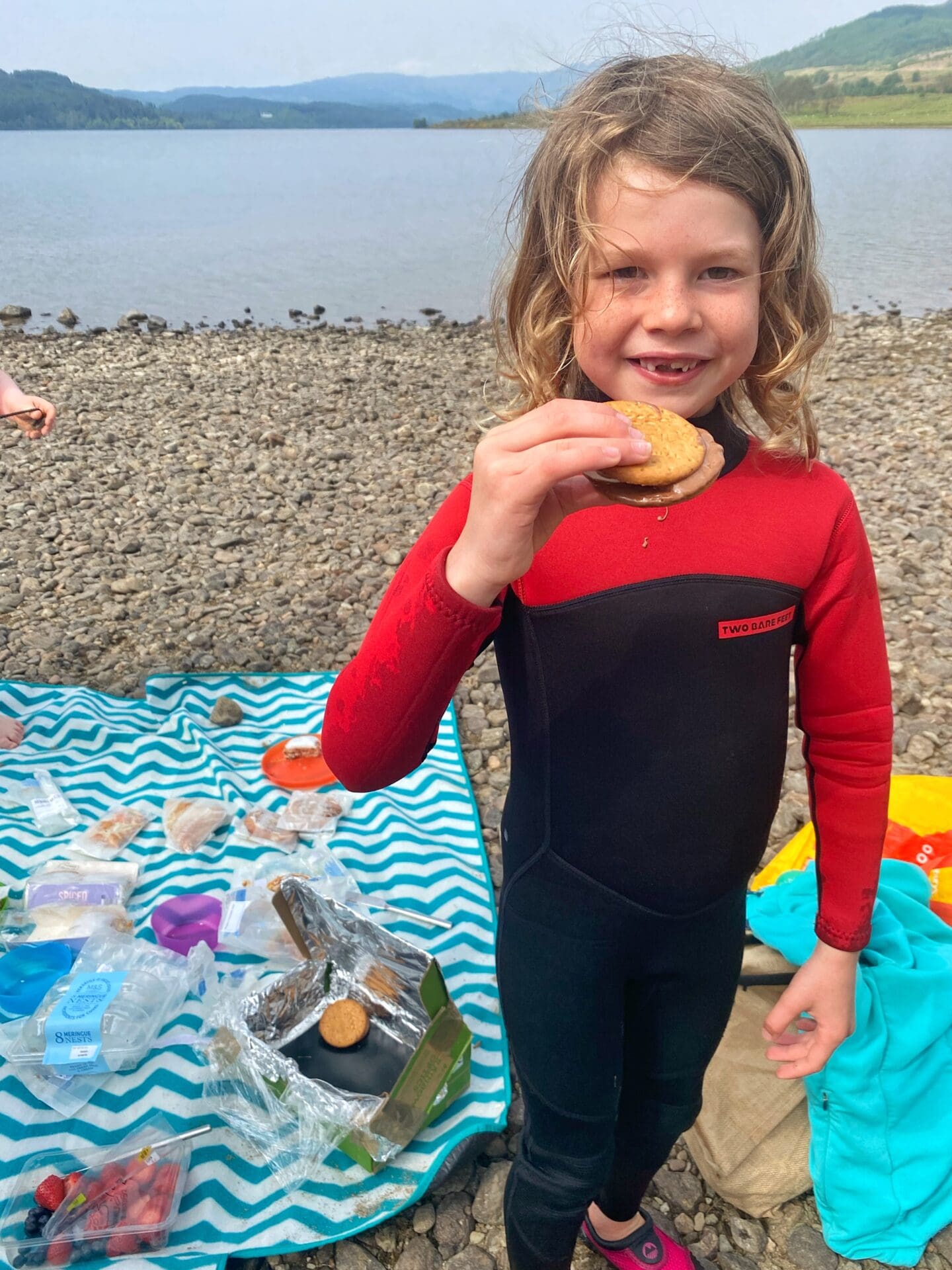 On World Oceans Day we decided to head over to Aberdour to the beach. The kids explored the beach finding nice rocks and shells. The youngest chose to gather all the different types of seaweed together. He managed to find a surprising amount considering he only looked along a small stretch of the beach! I think we could do with a coastal foraging walk where we could find out what is edible!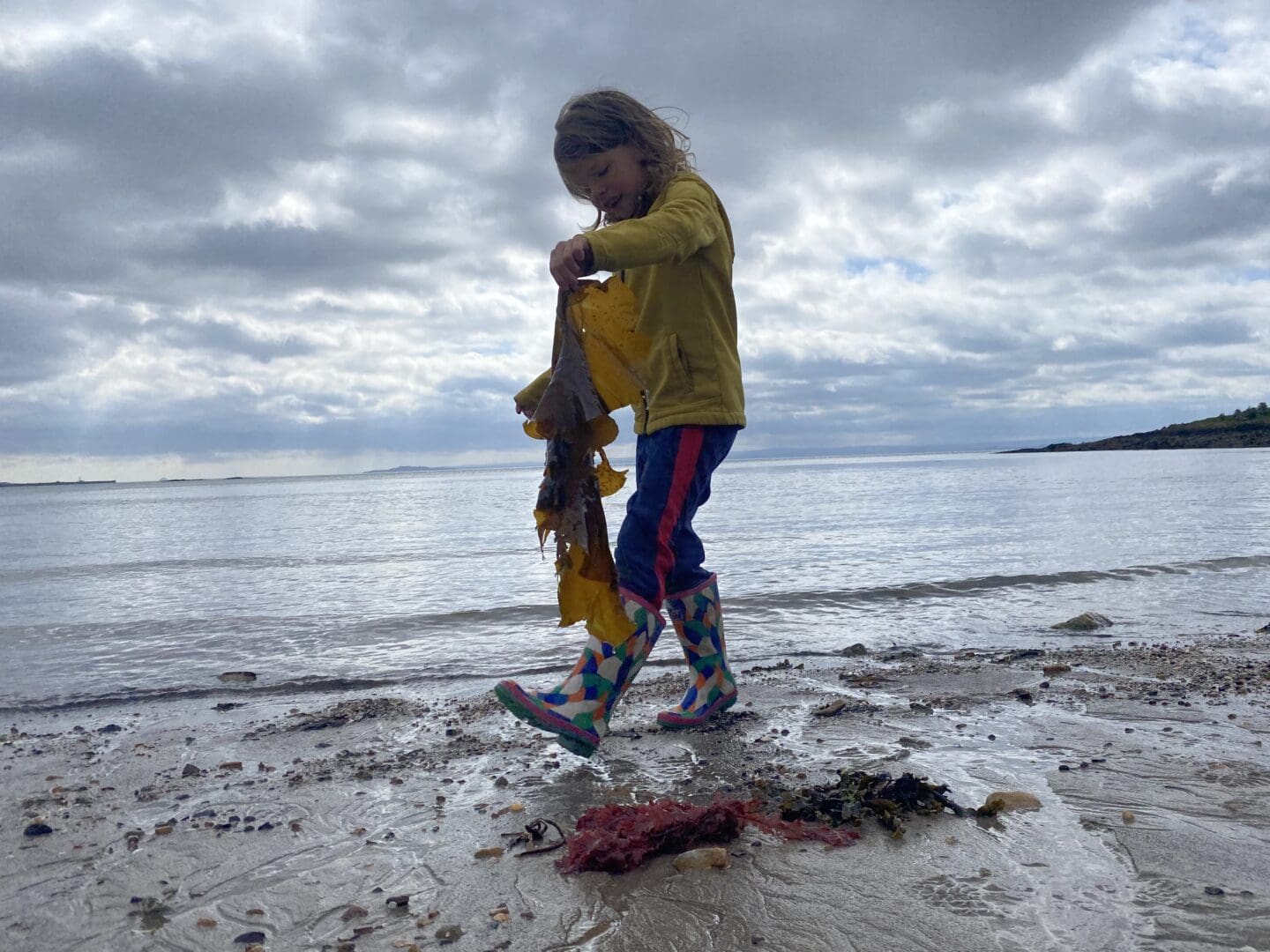 At our local pond we were surprised to find a lot of tadpoles still swimming in the water. The pool always dries out in the summer, so we hoped they would turn into froglets soon, then they can hop away to survive!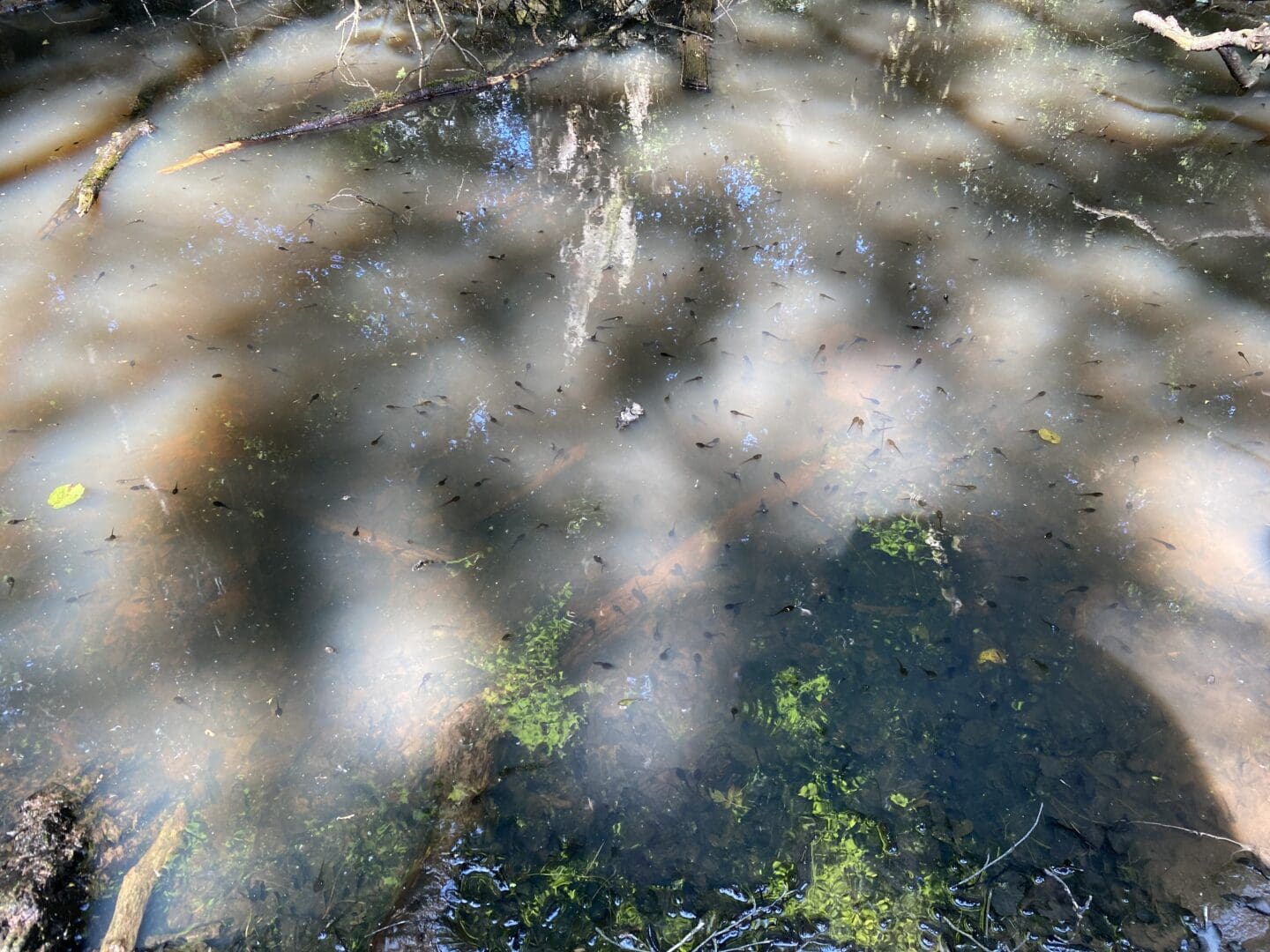 Whilst we were at the beach for World Ocean's Day the kids collected a bottle of sea water. We took the sea water home, filtered it using a cloth and then boiled the water until only salt was left! The kids were pretty pleased with their own sea salt that they created!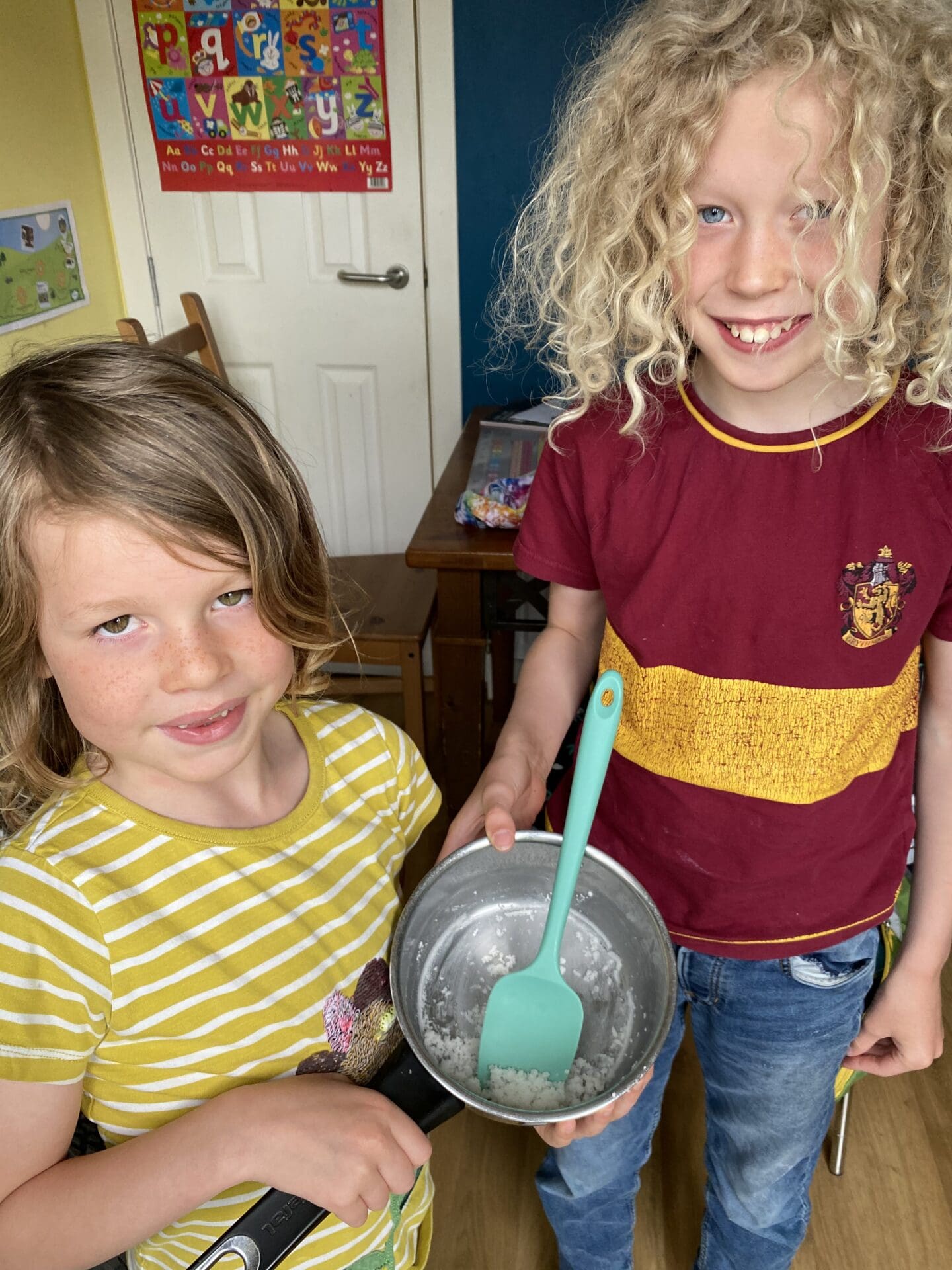 The eldest also discovered dried whelk egg cases on the beach. I wasn't entirely sure what they were myself, so had to look it up online! An interesting discovery, but very easy to identify when you spot them.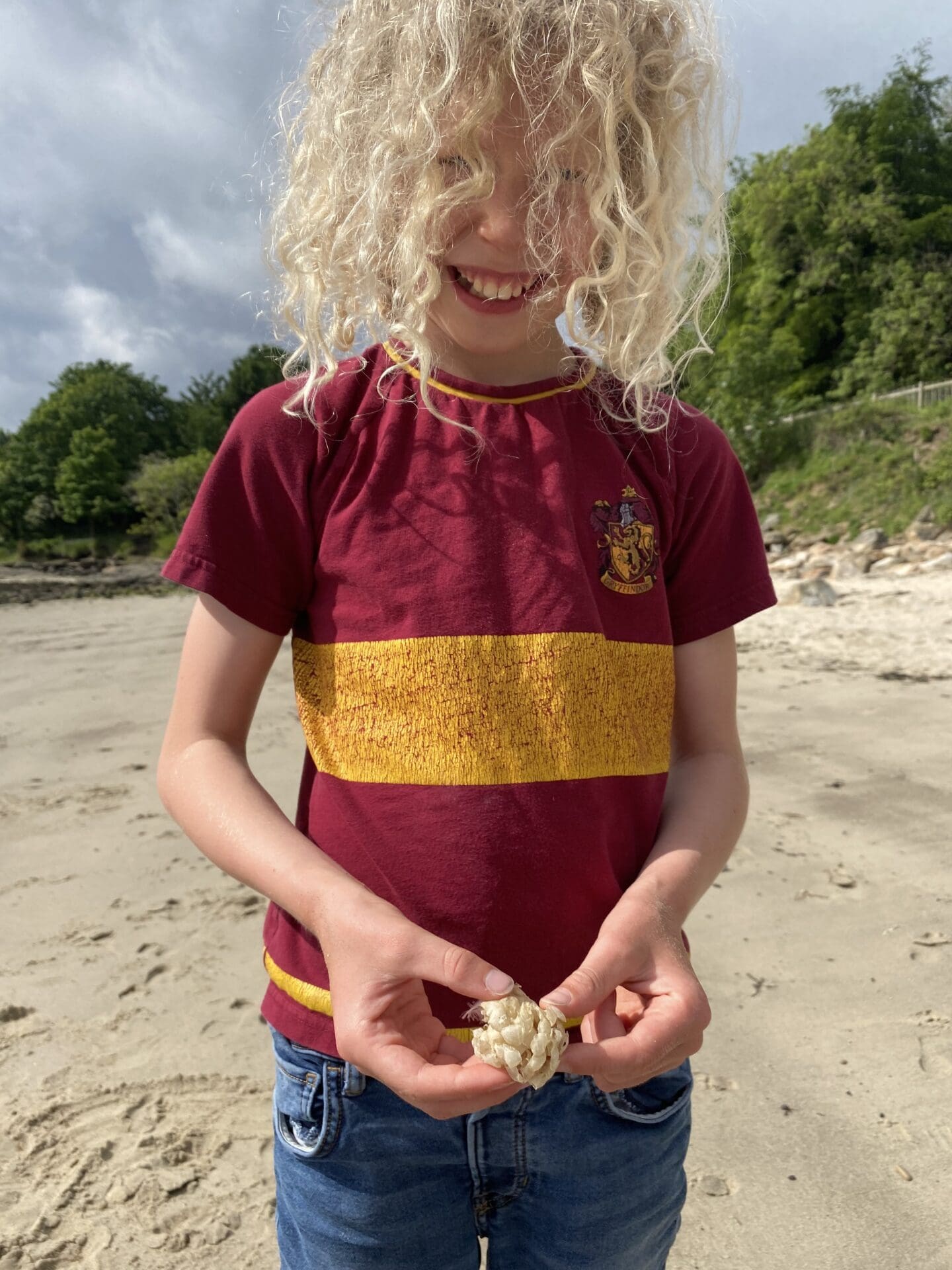 We spent a week on the island of Gigha, going on lots of lovely walk with the kids and my parents. The kids managed to collect a fair few rocks! The youngest has decided he would like to be a geologist when he grows up and collected all the quartz he could find. This is one of the reasons they carry their own bags now! They can carry as many rocks as they want and I don't have to keep saying 'no more rocks, please'!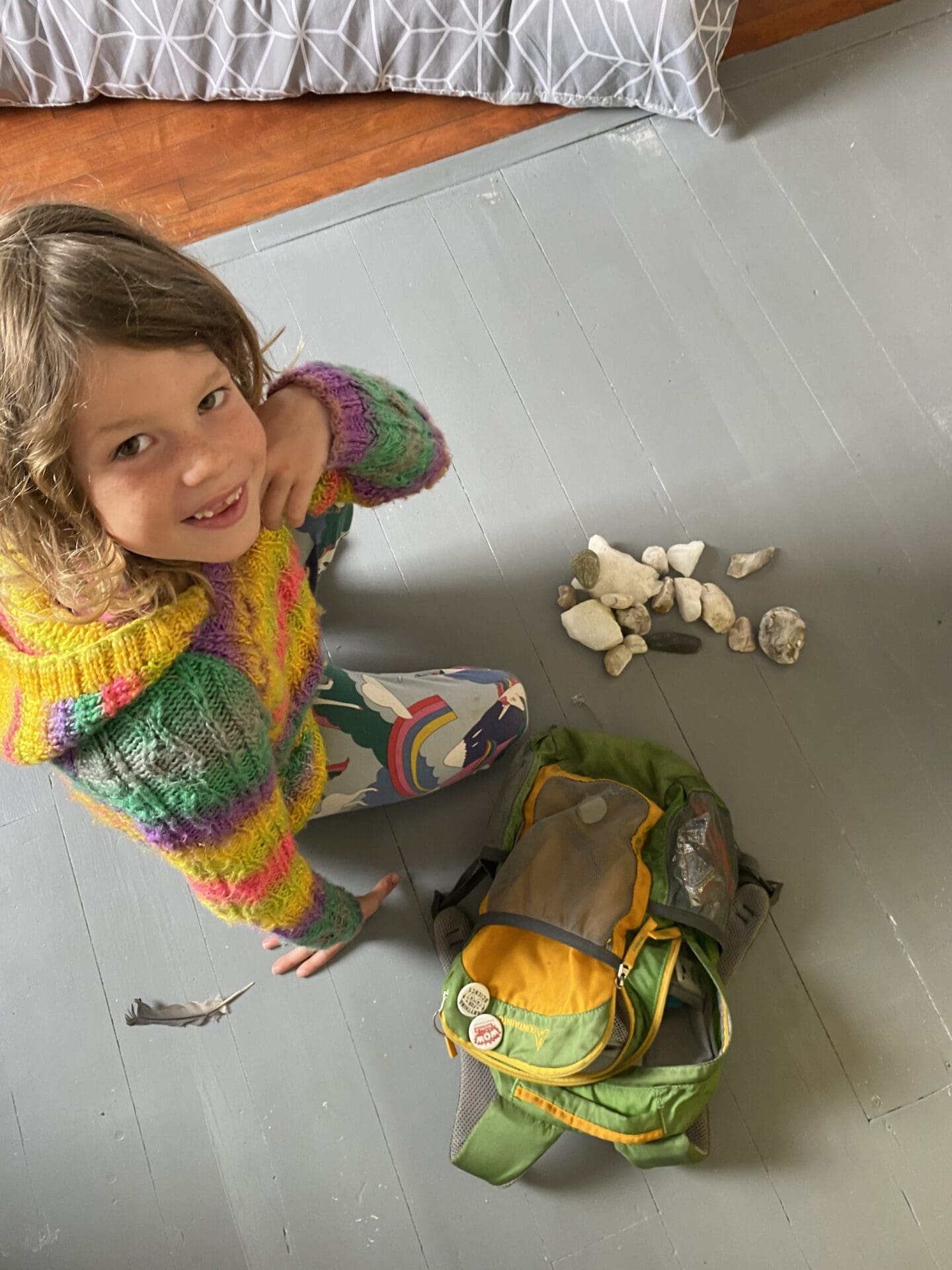 At the end of the month we headed across to Oban area for a family holiday. The children had a brilliant time, lots of rock discoveries. Including this massive rock, which is actually the remnant of a volcano. It's where the molten magma flows upwards through cracks toward the surface and cools. This harder rock isn't eroded away as quickly as other surrounding rocks, leaving the volcanic dyke protruding from the ground.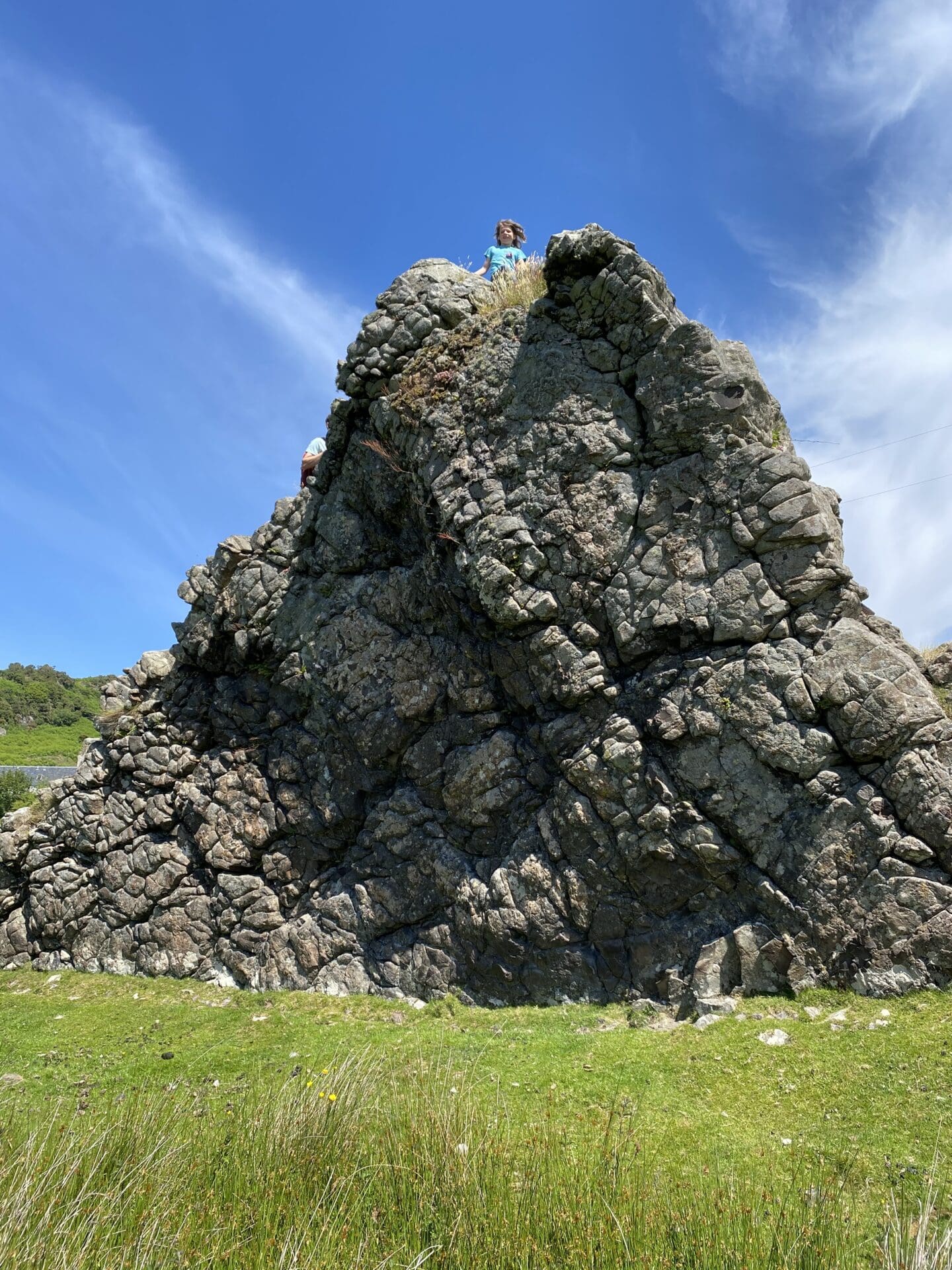 South of Oban at Knapdale is the Argyll Beaver Centre. From here you can take tours to see the officially released beavers from the Scottish Beaver Trial. We were lucky enough to see the beavers, as well as learn a lot about the fascinating creatures from the tour leaders.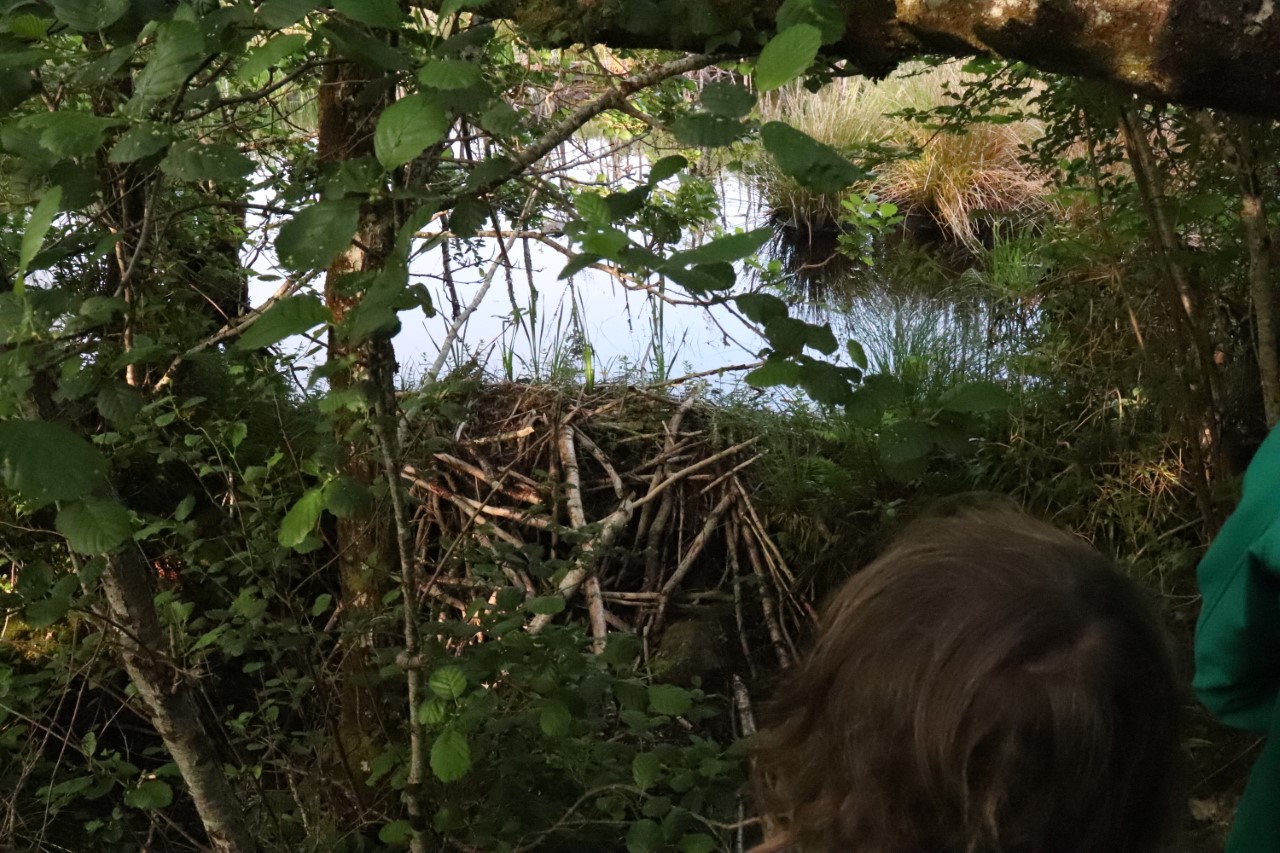 Science Podcasts for Home Education
As usual we listened to lots of podcasts this month. Because we had two longer trips away we probably listened to a lot more as podcasts are a good way to occupy the kids on long journeys! It certainly stops all the bickering!
The favourite podcasts this month were History Storytime for kids, Wow In The World and a new podcast they found called Earth Rangers. You can read more about educational podcasts we enjoy here.
History for Home Educators
History is getting more and more interesting to my two children. They started to get more interested through various podcasts and now they seem to know quite a lot! We've covered a lot of Scottish history through visiting castles and reading books. However, the eldest is now very interested in WW2 and particularly the vehicles that were used.
This month we visited quite a few historical places that have led to more discussion on historical facts. Including discussions on slavery and women's rights.
Linlithgow Palace is a great place to discuss history. Mary Queen of Scot's was born at Linlithgow Palace before she had to hide at different locations throughout Scotland.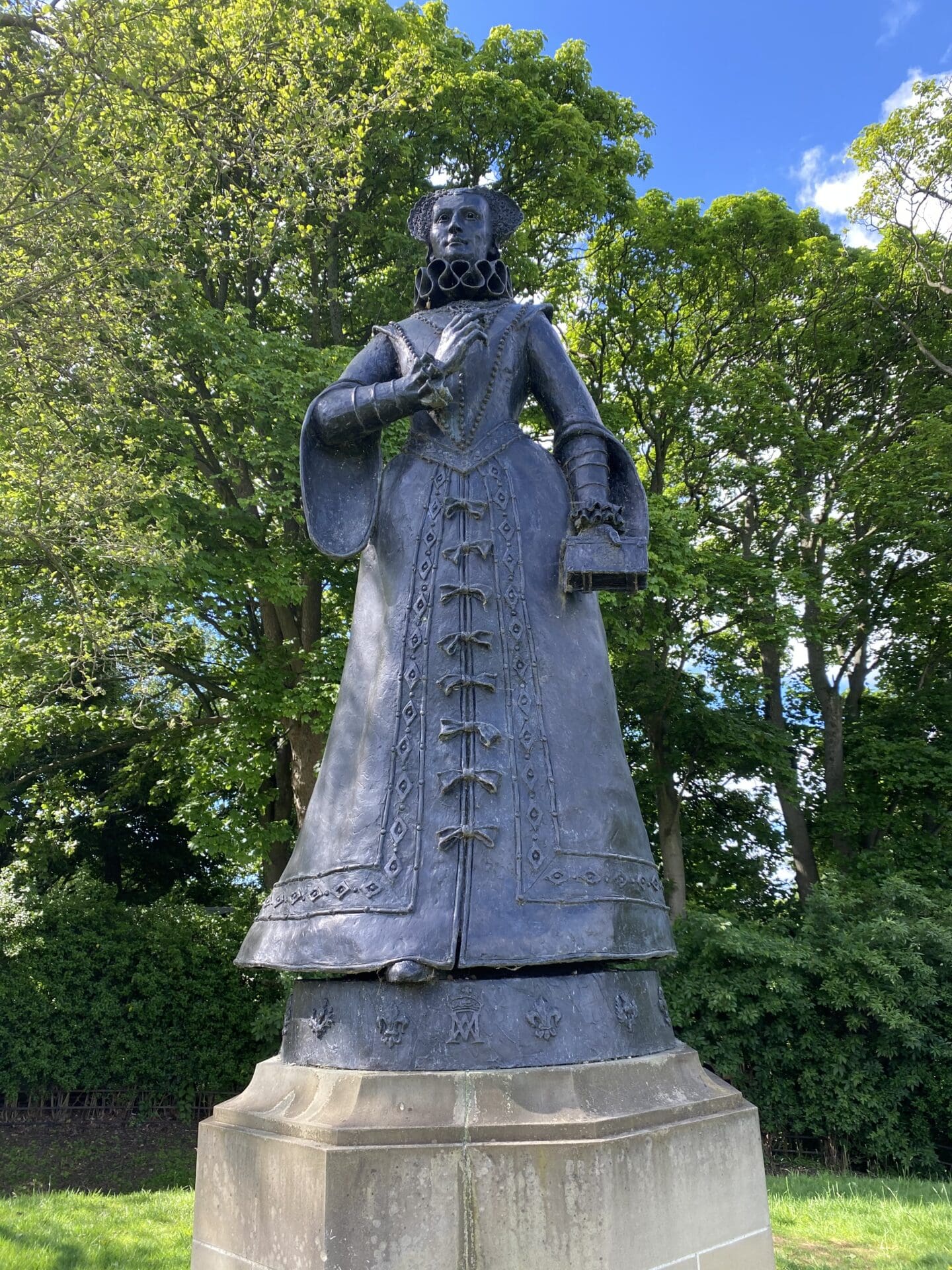 Exploring the palace is always fun, with the queen's bower to climb up to and lots of interesting places to see. The children were shown something new, that we hadn't noticed previously. In the king's bedchamber was a trapdoor where the king is likely to have hidden gold or important artefacts to prevent them being stolen!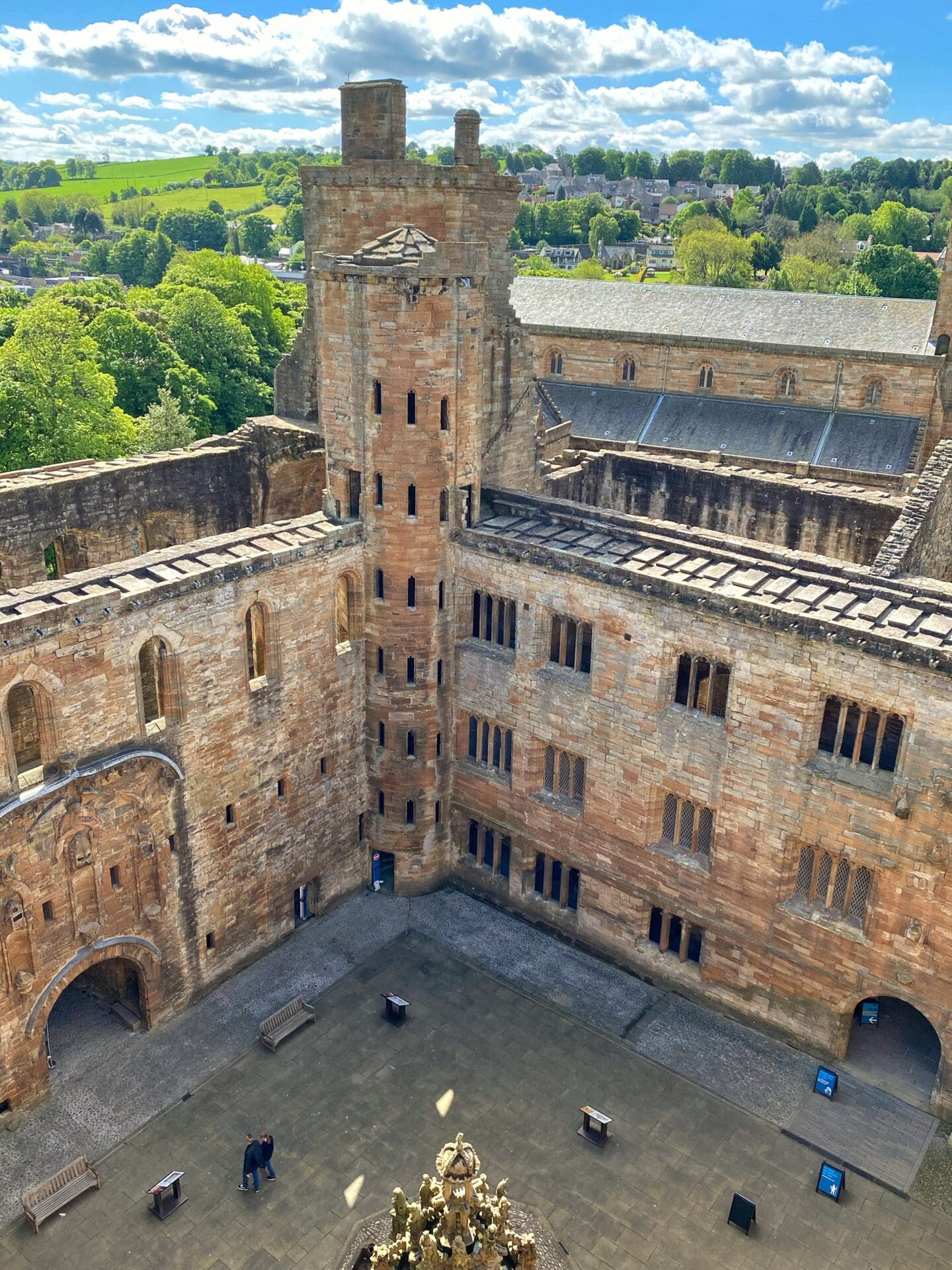 Three other castles were visited whilst near Oban. The first was Gylen castle on Kerrera, which stands above a cliff. It looks like a great place to survey the sea, but was sadly burnt down (as many castles were!).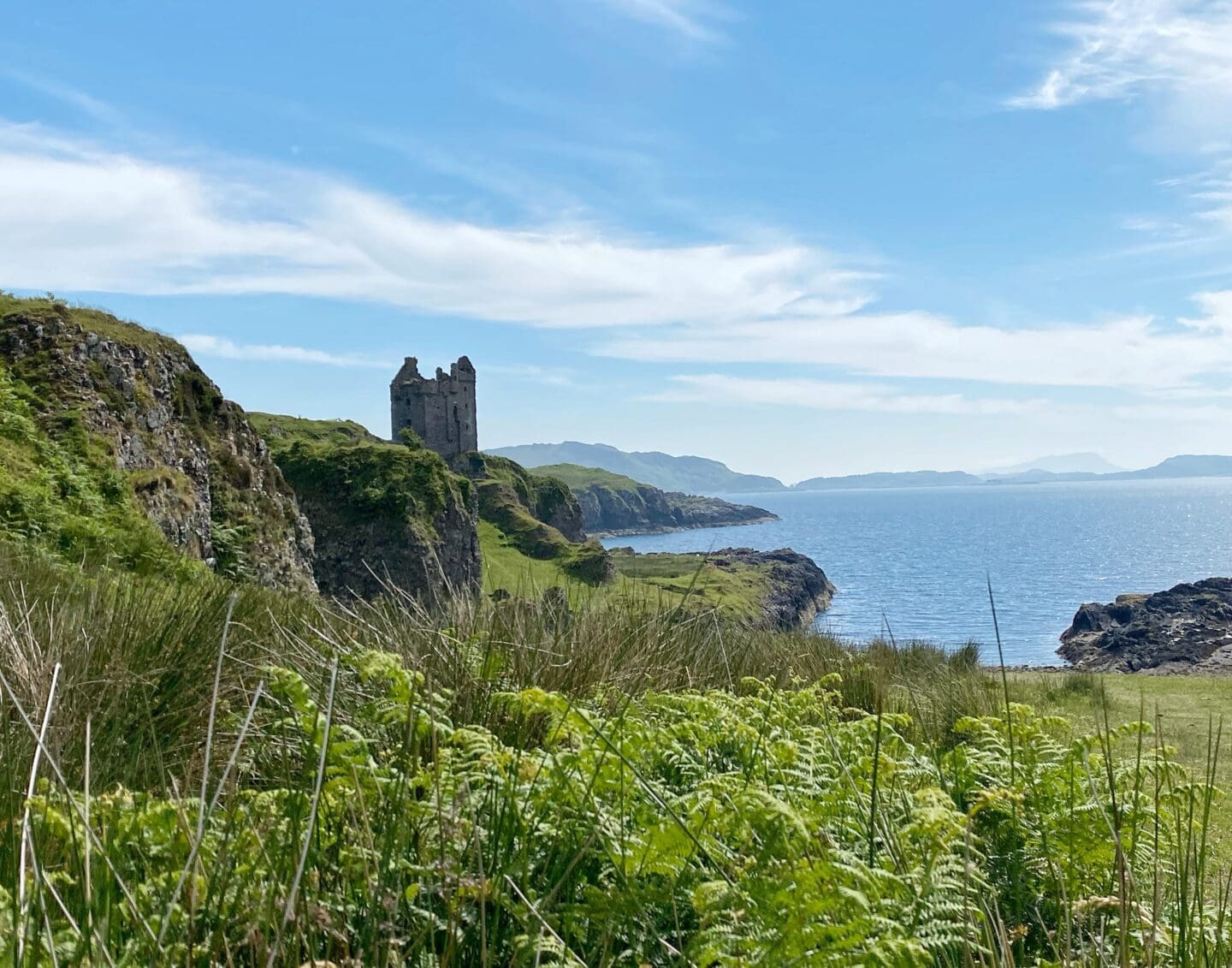 Carnasserie castle near Kilmartin Glen in Argyll is not very historically significant, but still fun to explore. We managed to find different fireplaces and lots of toilets to looks at! The kids also had great fun hiding in the castle!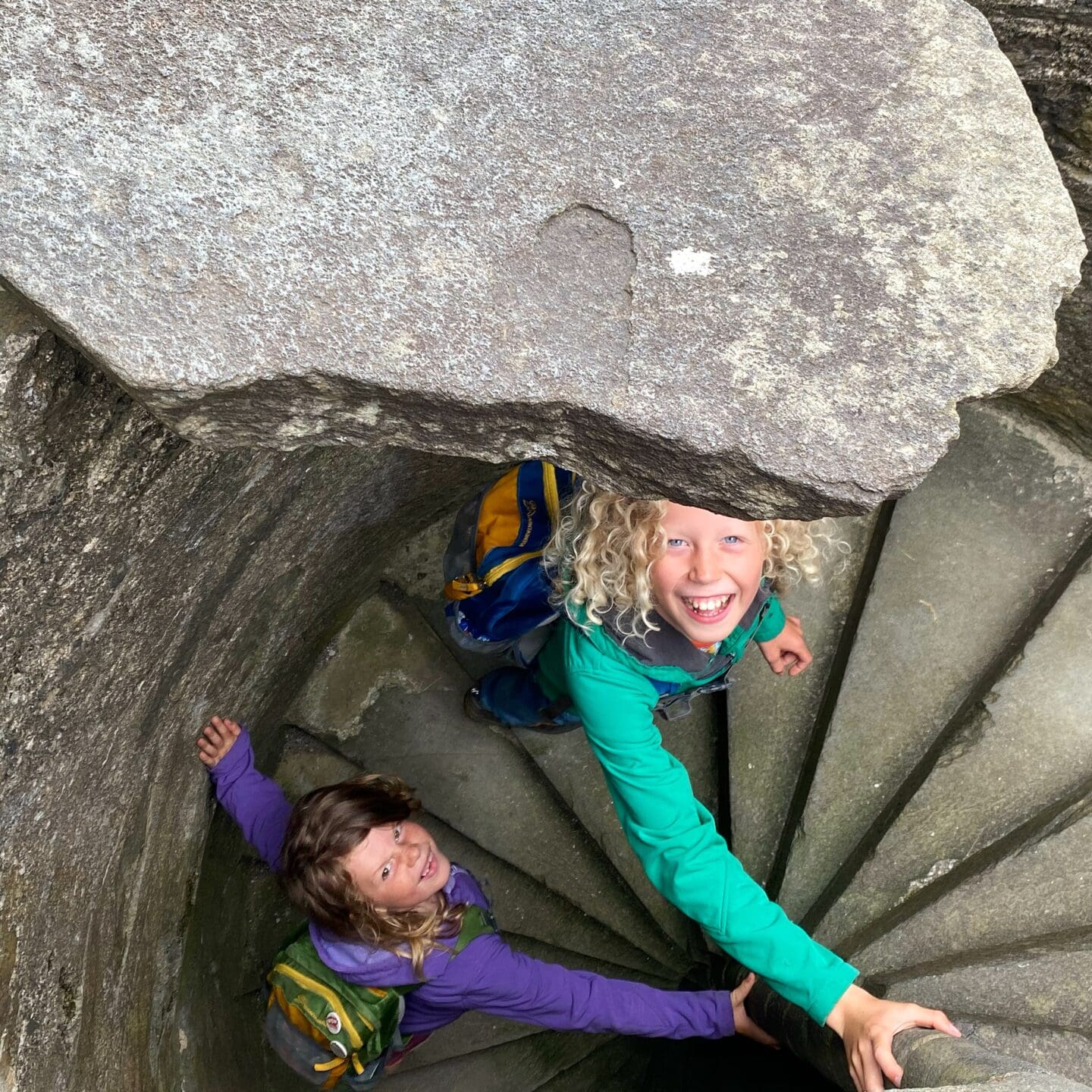 We also paid a trip to Kilchurn Castle on Loch Awe, near where we were staying. We couldn't go inside, but it was still interesting to view from the outside!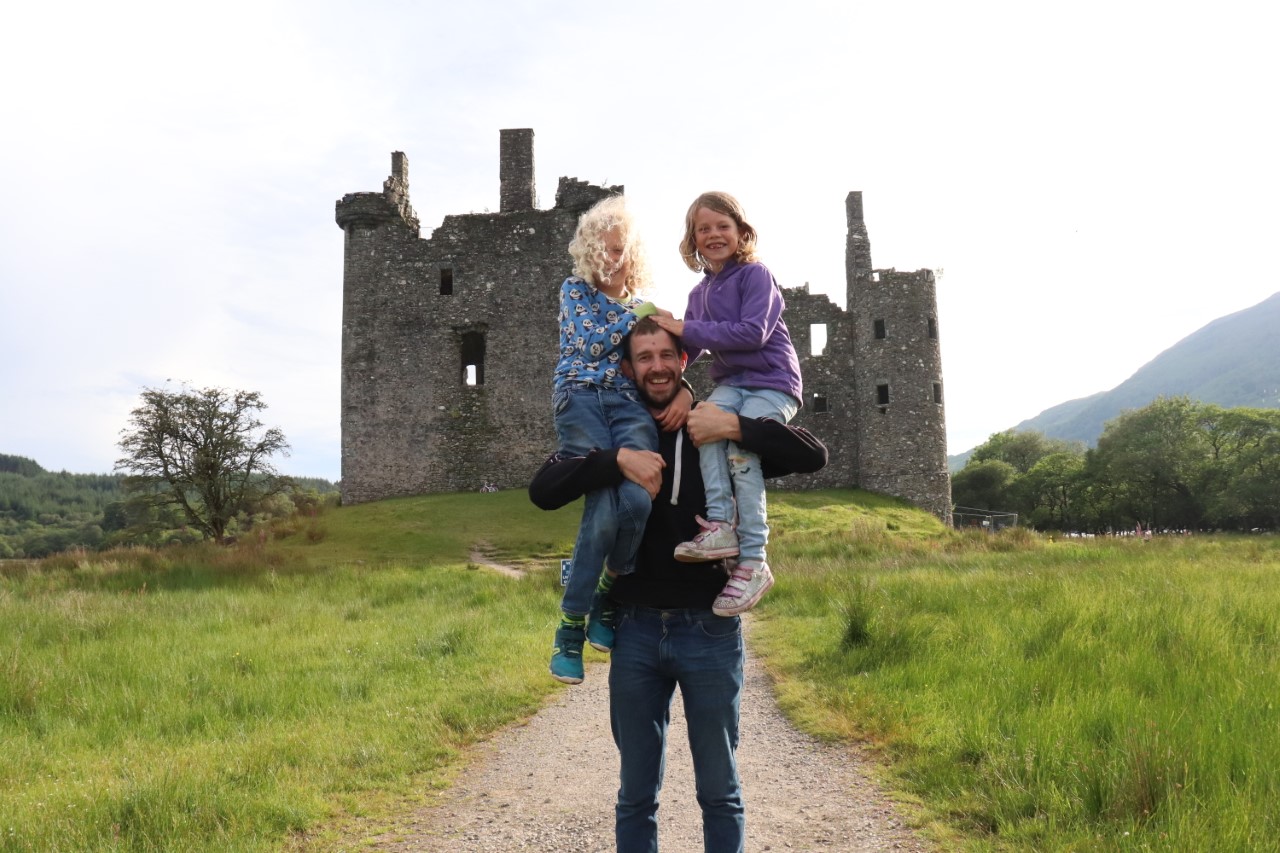 One of my favourite trips we took whilst in Argyll was to visit the ancient rock art and Dunadd Fort. They might not be exactly what the kids wanted to do, but they did learn about the different ways rock art was made (using pieces of quartz stone as hammers) and that it's not known what the markings were for!
We visited many different rock art sites, all are short walks from the road. Although the best one we saw was definitely the Ormaig rock art site, which had well preserved rosette markings amongst others. The rosettes weren't on any other slabs in the area. It also hadn't been eroded as much as some of the other rock art had been.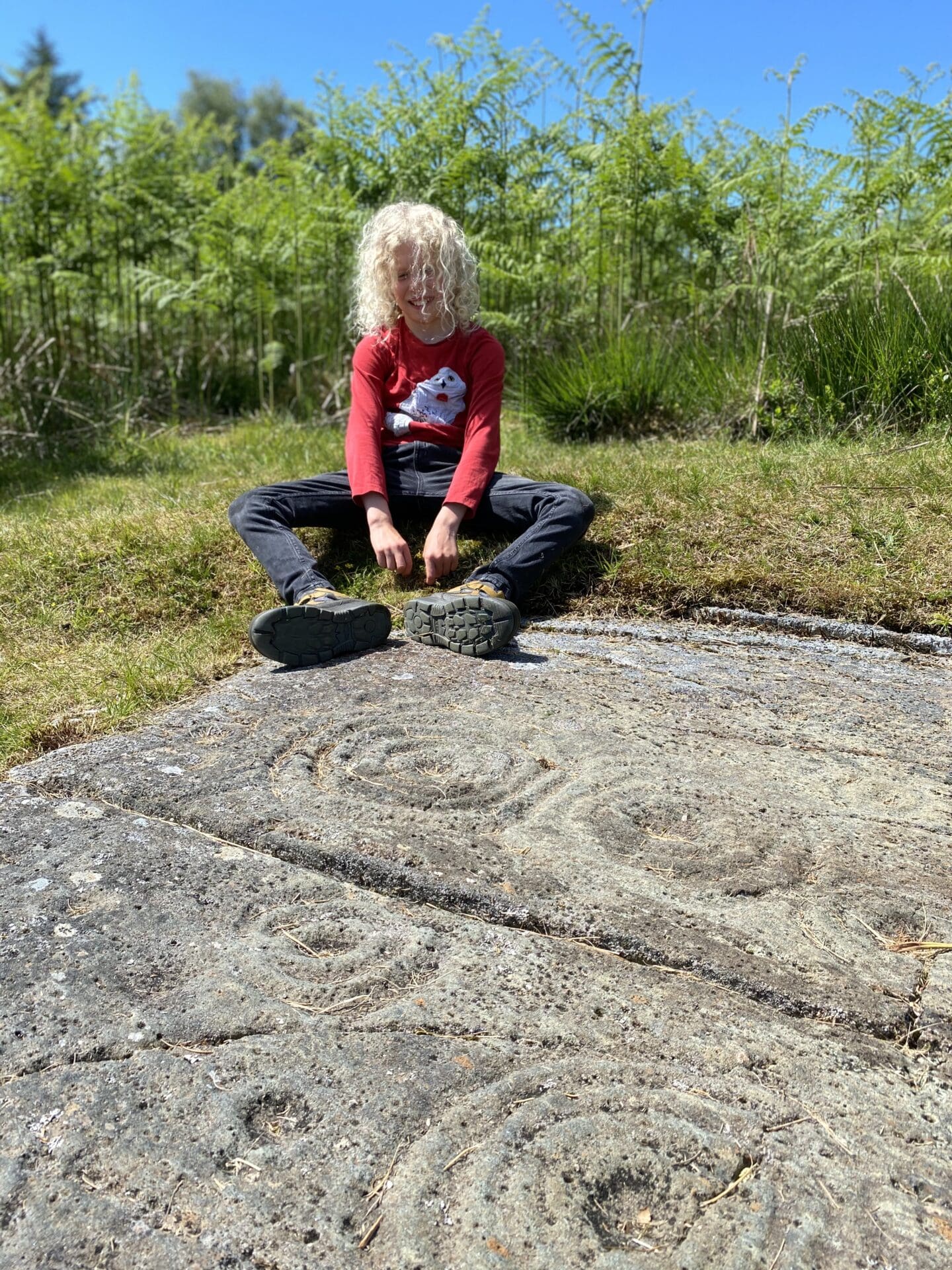 Also in the Kilmartin area were many cairns and standing stones. Some of the standing stones also had rock art. It's thought that these were originally slabs of rock art in the ground, which were later cut and then turned into standing stones. The children have seen many standing stones in Scotland now and although they were intrigued a little, I think they find them quite normal to see!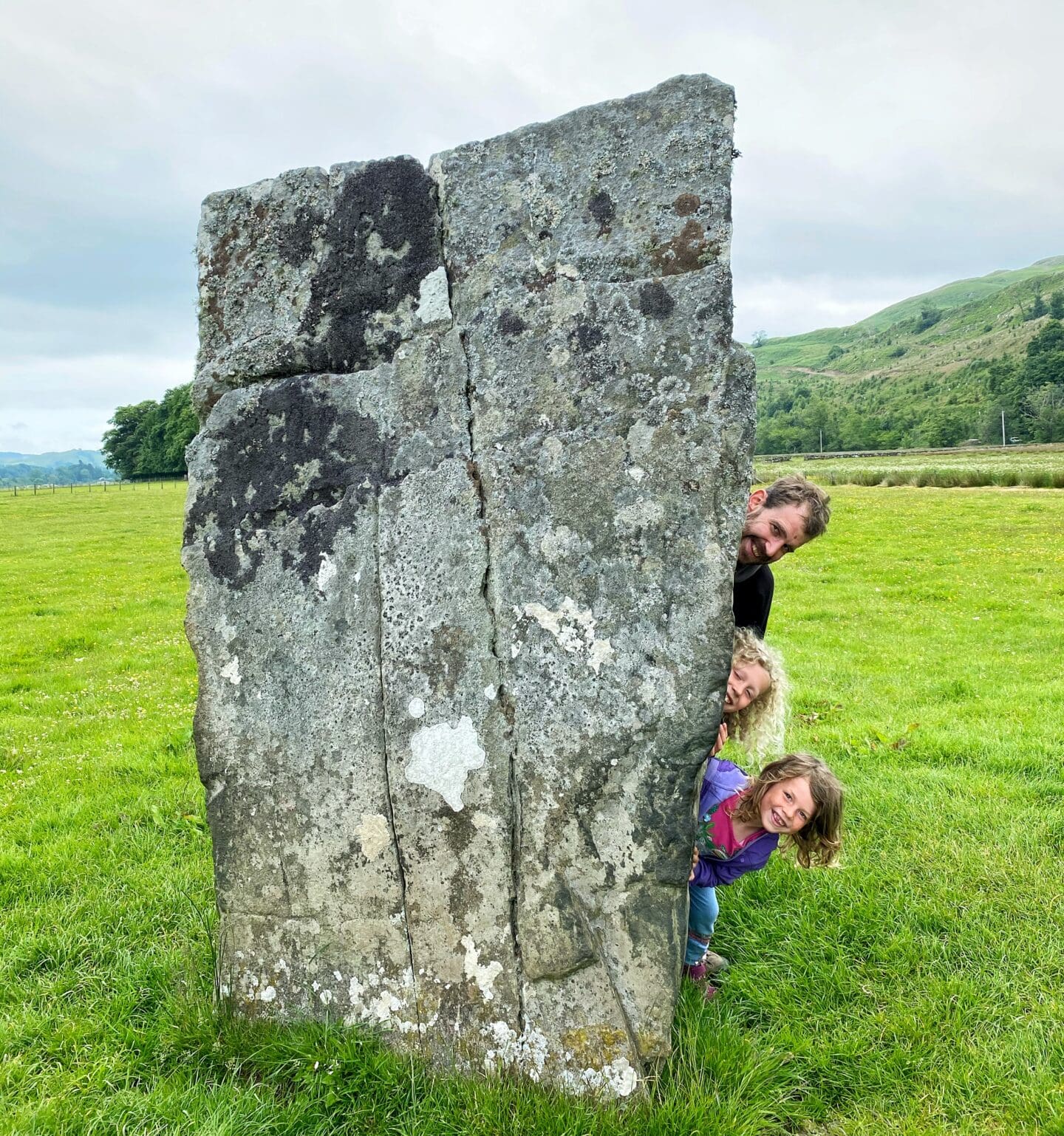 The children were more enthusiastic at Dunadd Fort. This is the ancient inaugural seat of the kings of Dal Riata, one of the kingdoms in Scotland before they were united into the kingdom of the Scots. The inauguration stone has 2 carved footprints, the faint outline of a boar and Ogham writing. This is the second place we've seen Ogham writing recently, it's useful for children to know other languages and writing existed here before English.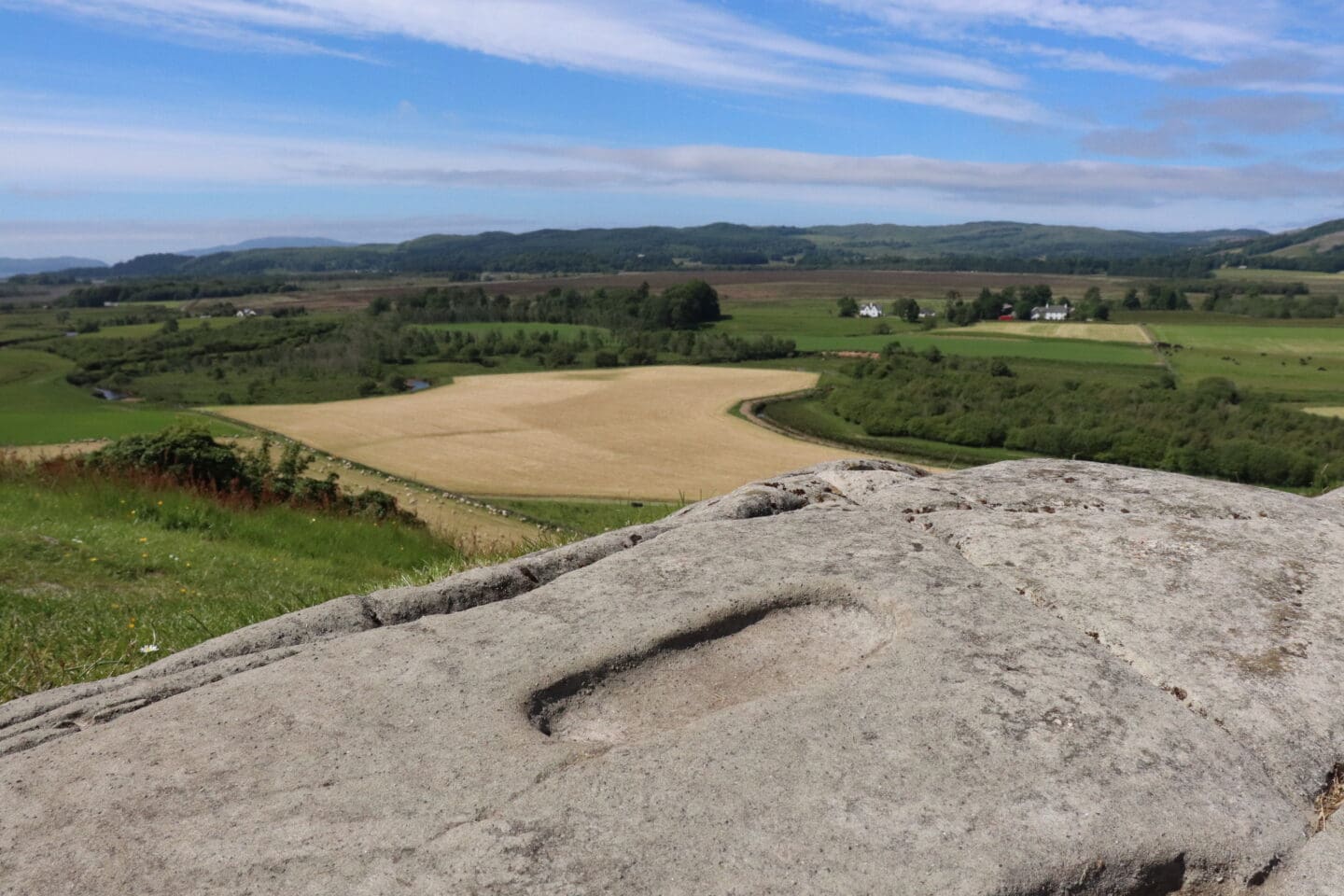 The place we stayed at on Loch Awe was an old railway carriage. This was fascinating to the kids, seeing how the carriage was laid out, looking at the signs and watching some old steam trains on DVD!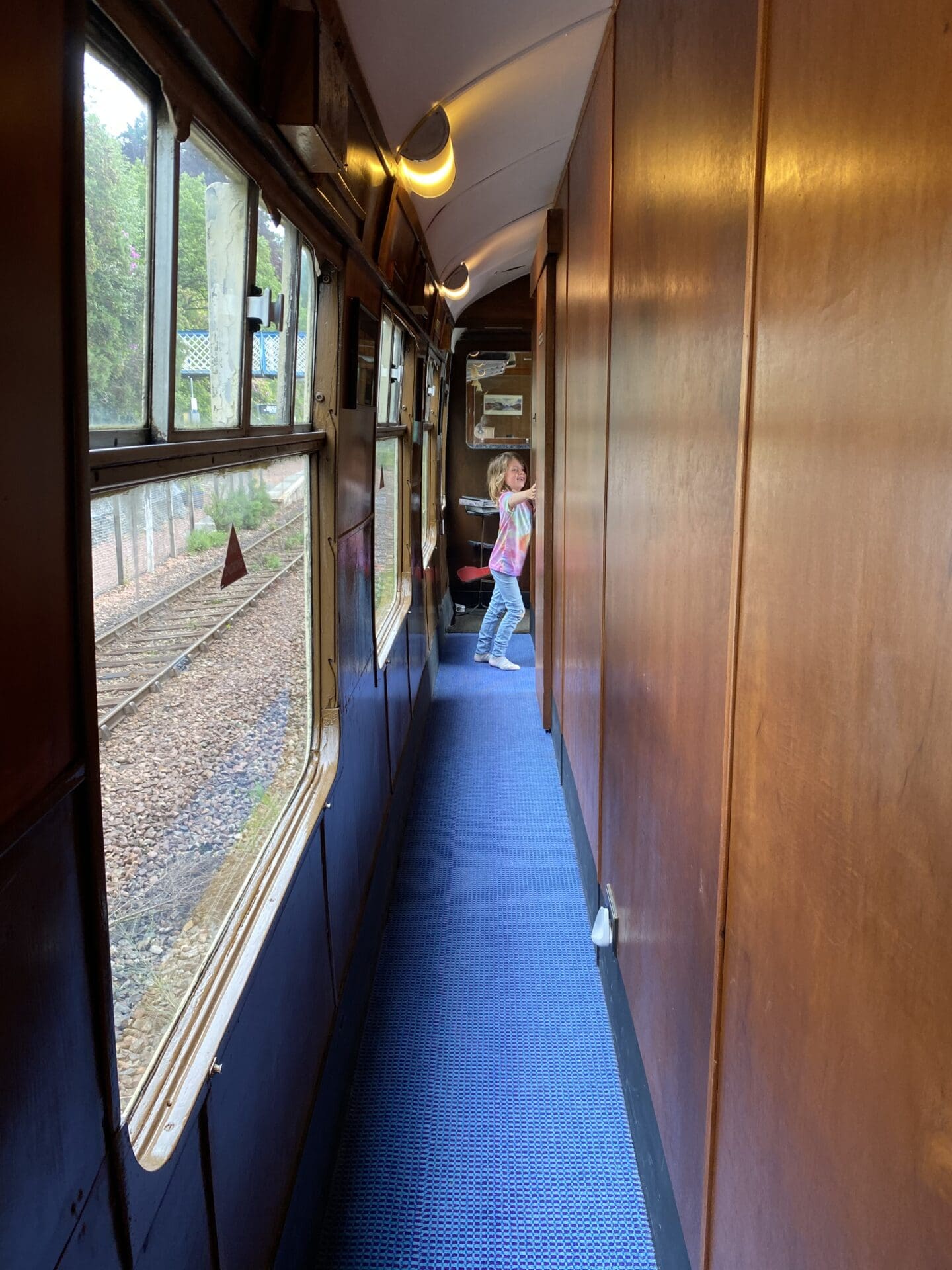 The children also attended their usual history group meeting. It's lovely to see them playing together, listening to each others presentation and giving their own history themed talks. I'm always surprised that my eldest wants to stand up and talk in front of people, he's usually quite shy around others!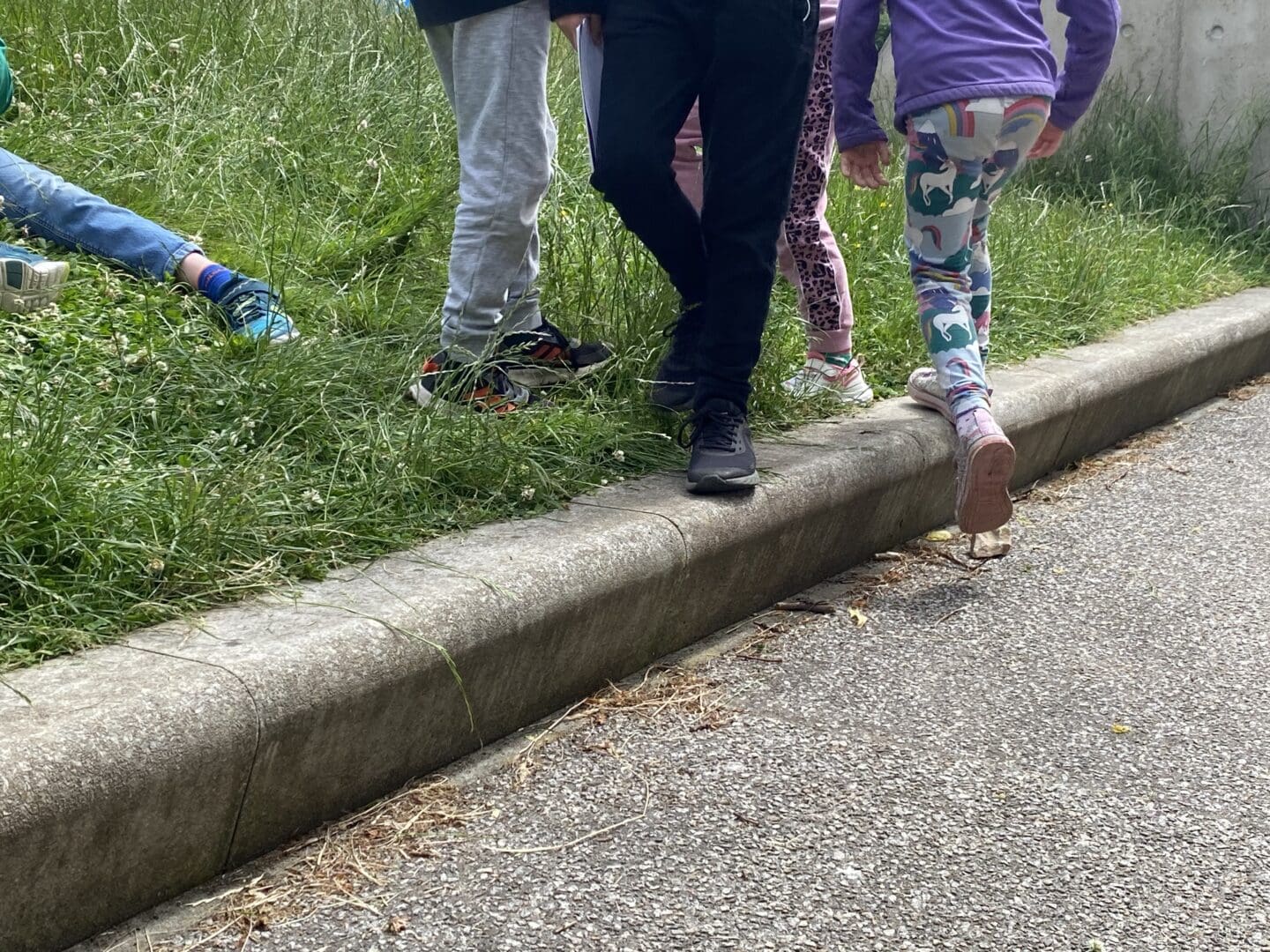 English Language Learning
The eldest has definitely been interested in reading everything he can get his hands on. He often has his head in a book, with the easier books being finished a lot quicker than earlier this year. It's great to see how his reading has become easier for him the more he reads. It's a simple idea, but allowing him to learn to read when he was ready gave him such a sense of accomplishment and he loves to read. Often telling us things he's read on the back of packets or signs etc. too.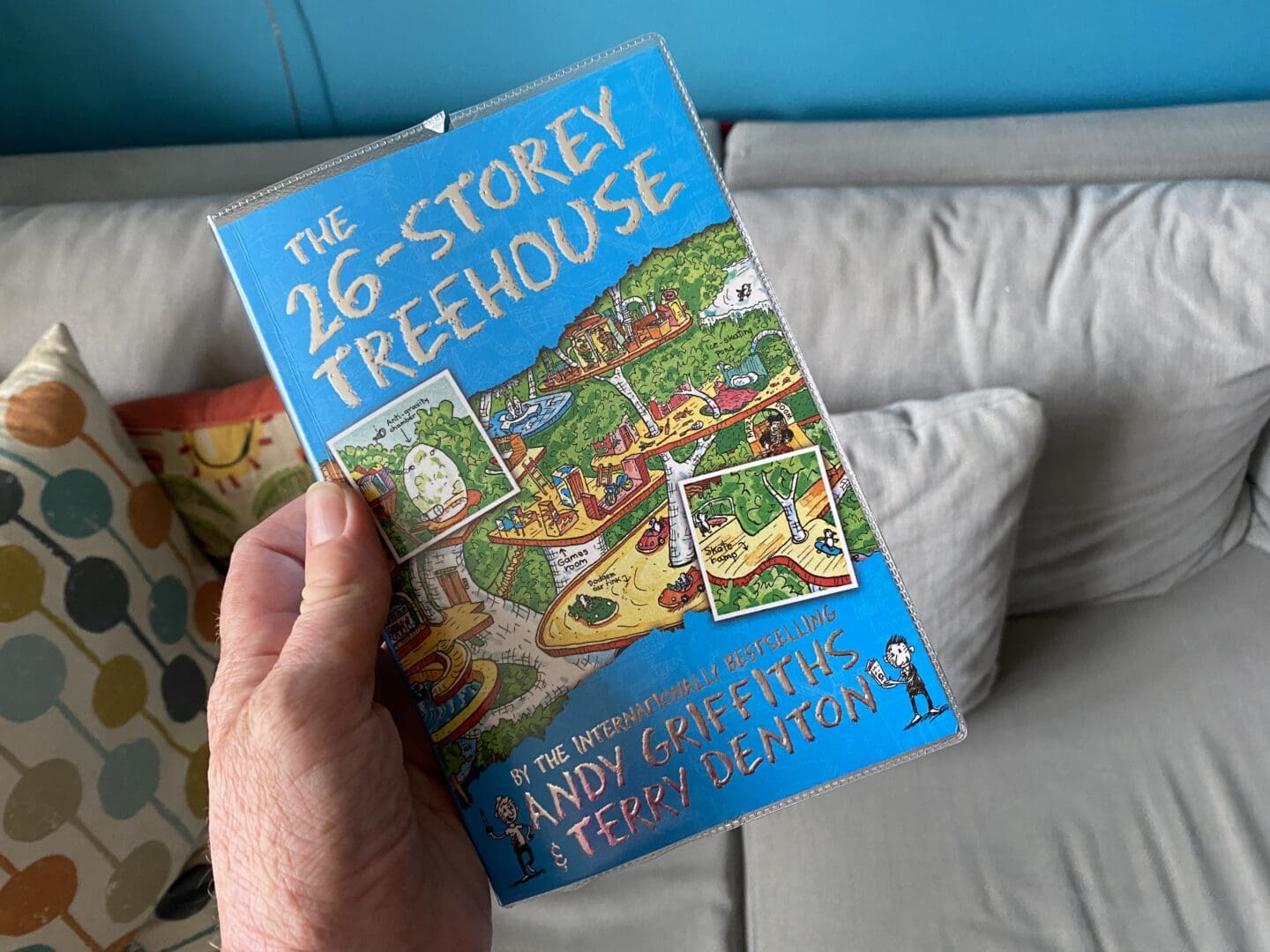 The youngest can read short words and identify most letters, but he's still not at the stage to read anything yet. I'm sure he'll get there in his own time, knowing his older brother did gives us some confidence that he can do it himself too.
The eldest will write a little, often for labelling his drawings or when he decided to write some notes for his presentation at history group. The youngest still needs to practice his hand control, but has been trying to write a bit more too.
Maths Home Education
We've been continuing reading the Life of Fred books this month. Both kids enjoy the story and can manage a lot of the questions at the end. Sometimes with a little help. We only ever read the stories when they ask, but it's definitely a good way to add in some maths with children who like books!
Other mathematical activities including things like spatial awareness, such as stacking stone towers! The children practice telling the time, counting, doubling amounts and measuring as part of everyday life.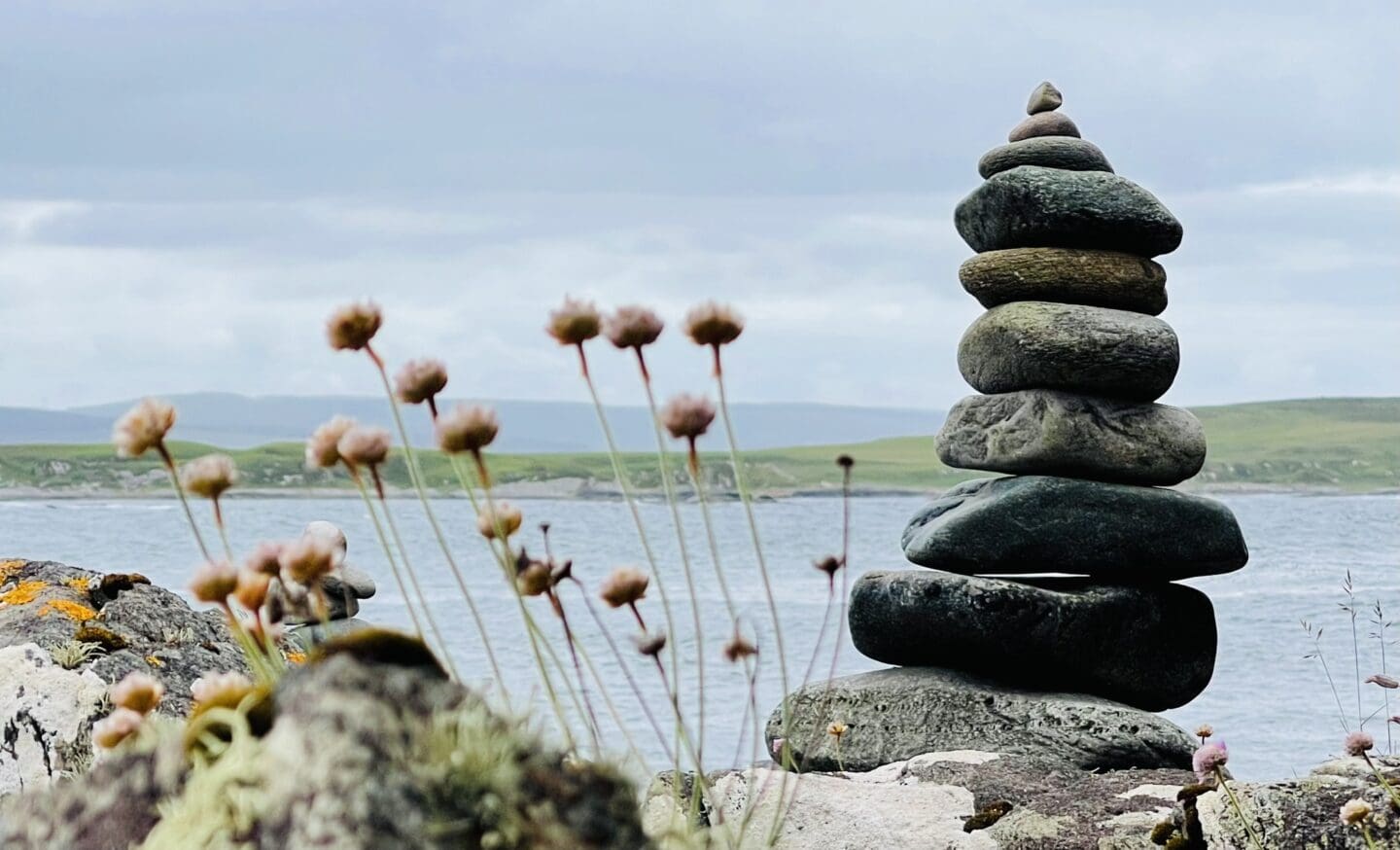 Geography
The eldest is particularly good at spotting different countries on the globe. They often point things out on the map above the dinner table on their own globe too.
The youngest prefers to use the interactive globe to play the national anthems and music of different countries. He often identifies a country with the music he likes the globe playing! His mind is definitely different to his brother and it fits with his love of learning through music and dancing.
The children also have been trying out a snack subscription box. This month's was Portugal and they received a variety of Portuguese snacks to try. They love this idea as it means getting to try sweets and crisps amongst other things! You also get some facts and can find the country on the map too.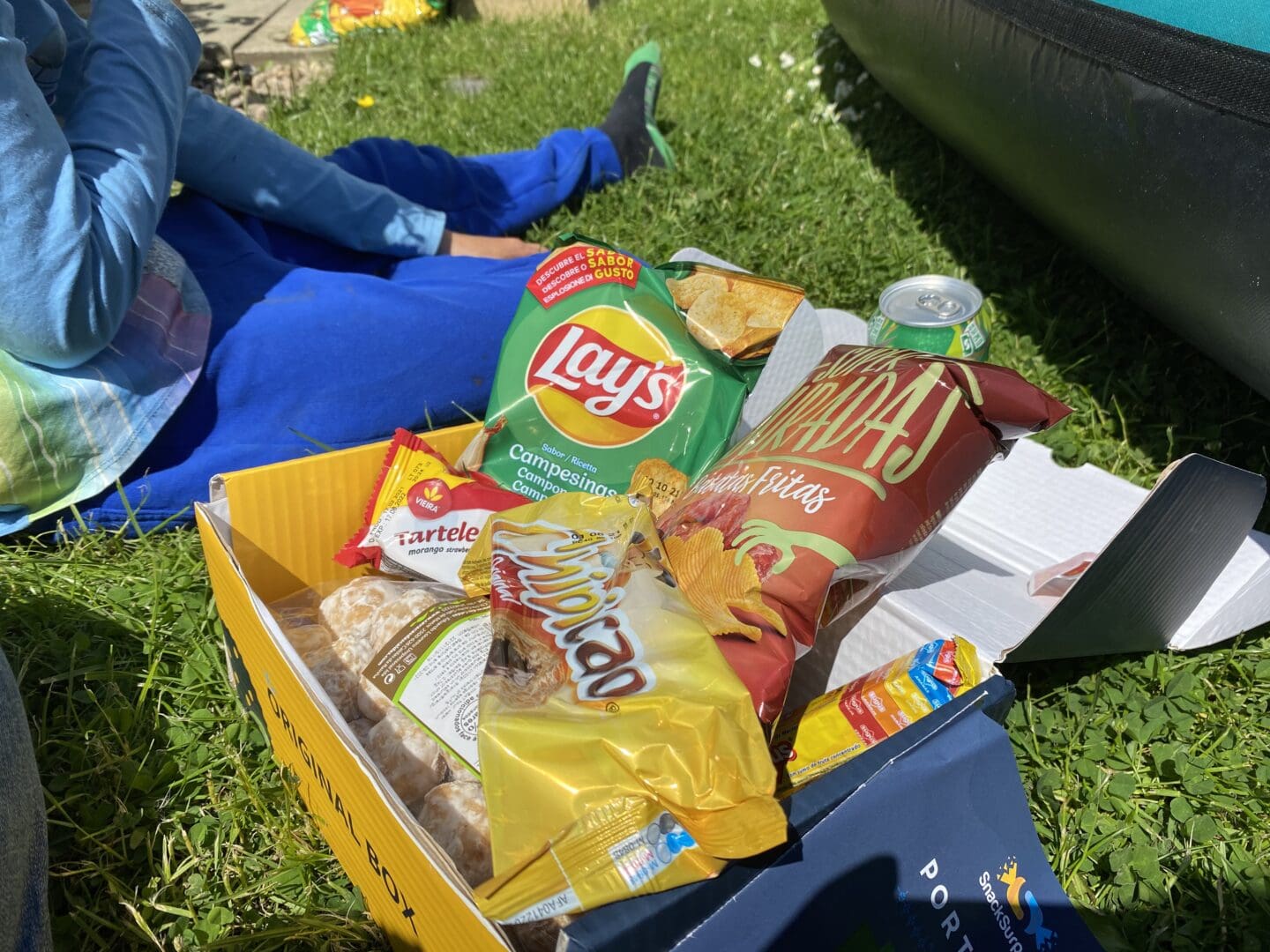 Unstructured Play
It wouldn't be home education without a huge amount of unstructured play thrown in! The kids had a fantastic month playing games together and with friends and family.
Highlights were playing at Linlithgow Palace doing races, cartwheels and sliding down the hills outside…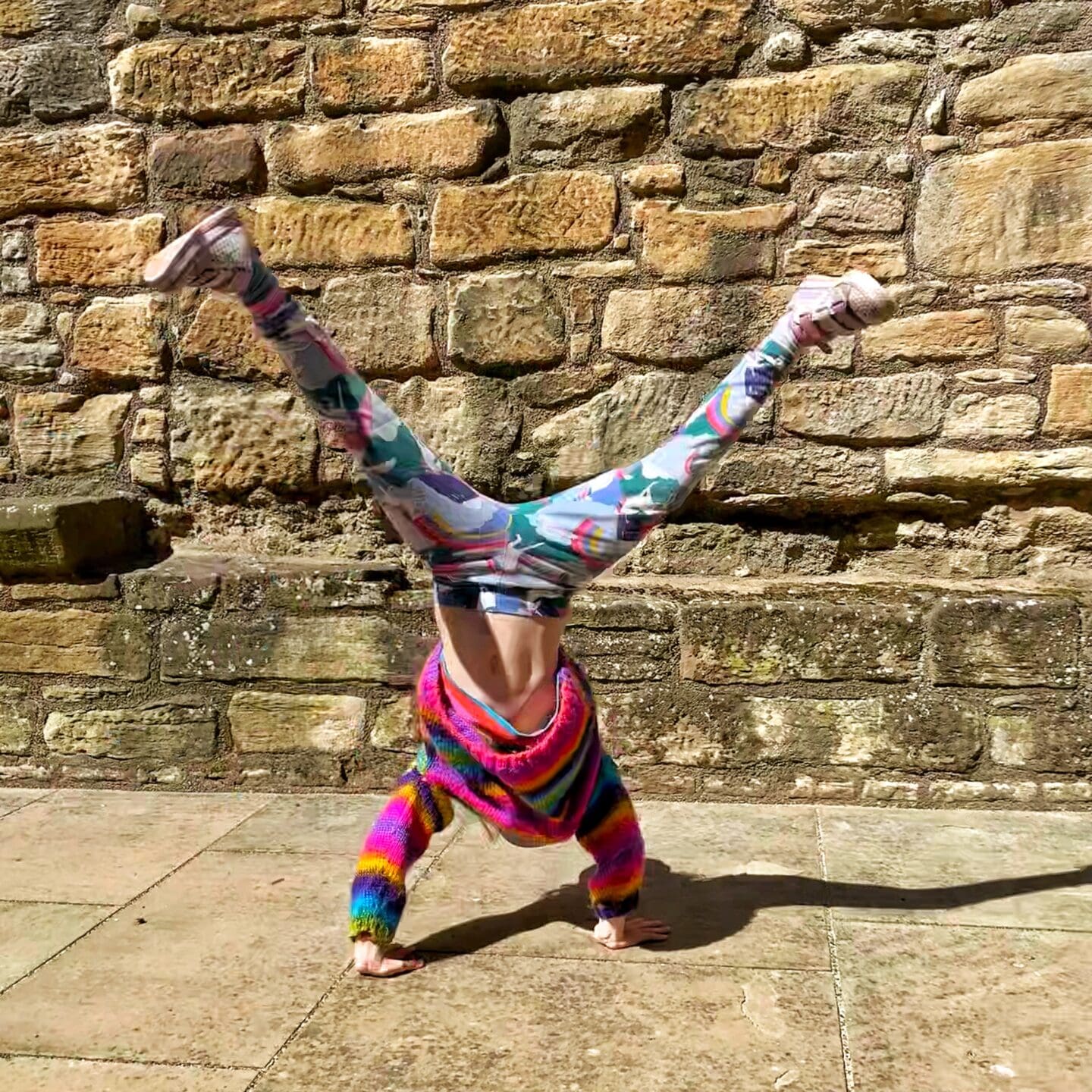 Jumping, splashing and swimming in the water off Gigha and near Oban…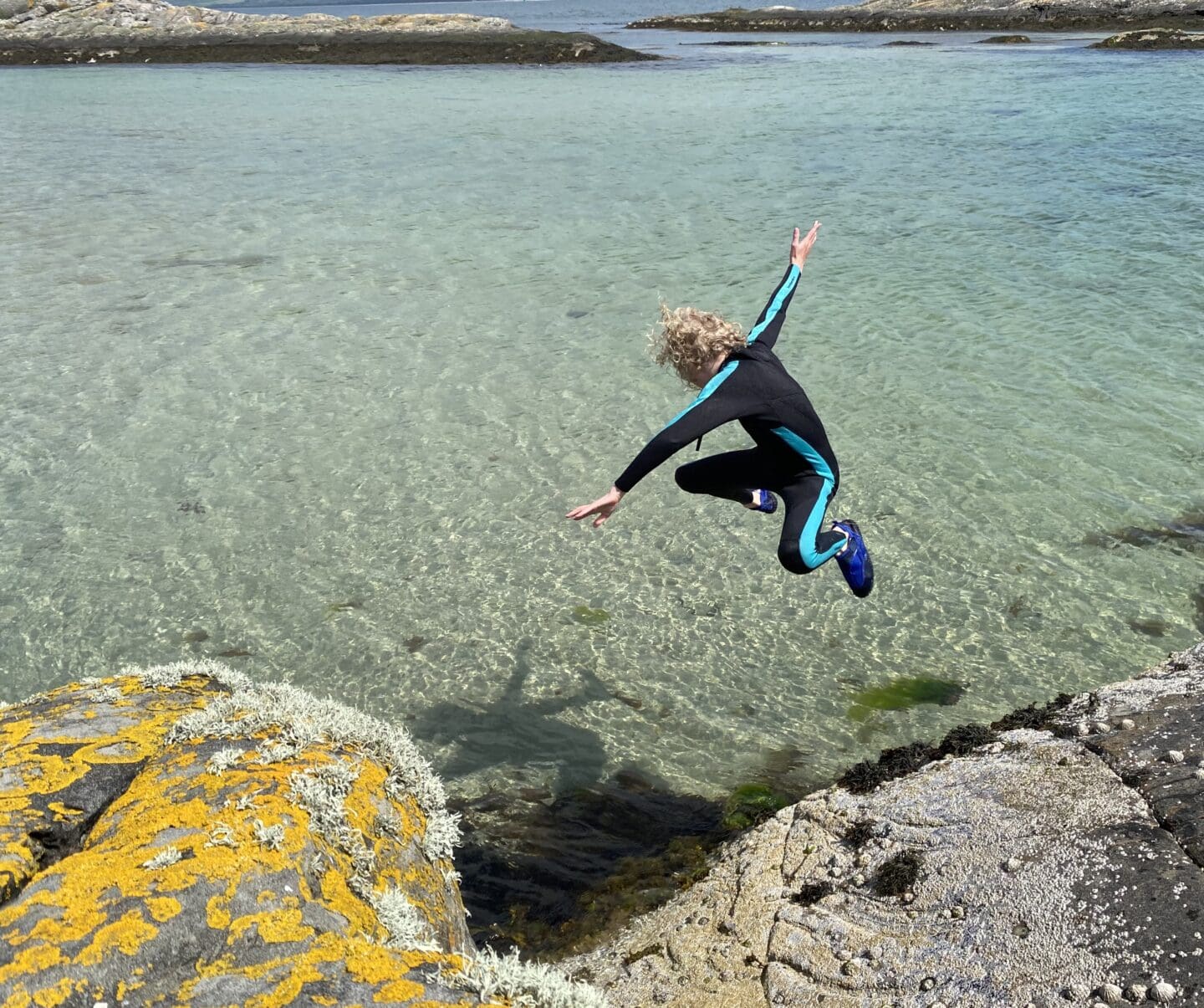 The littlest especially like being a 'mudskipper' in the shallow waters in a bay!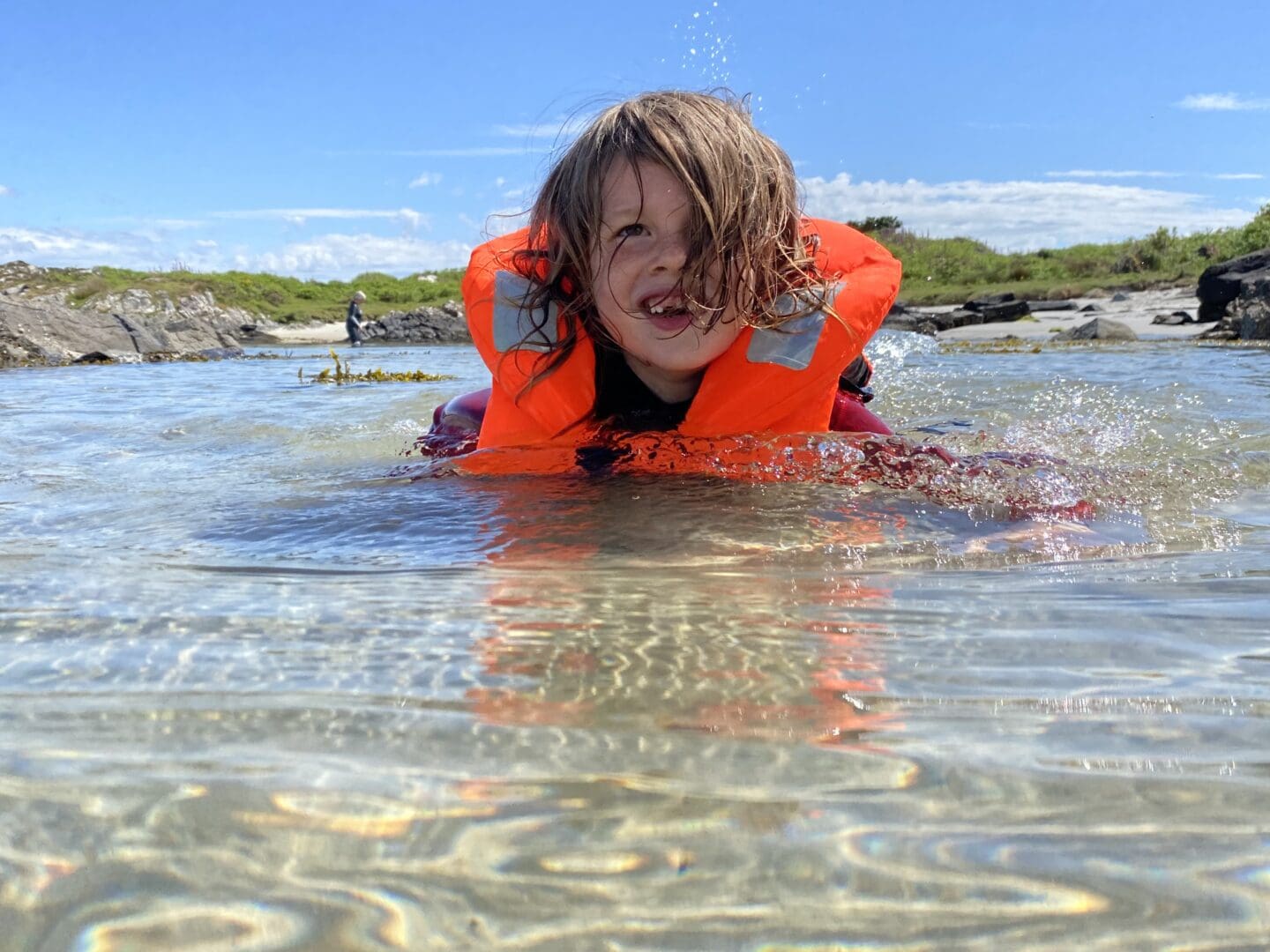 Playing in the woods barefoot as it was hot…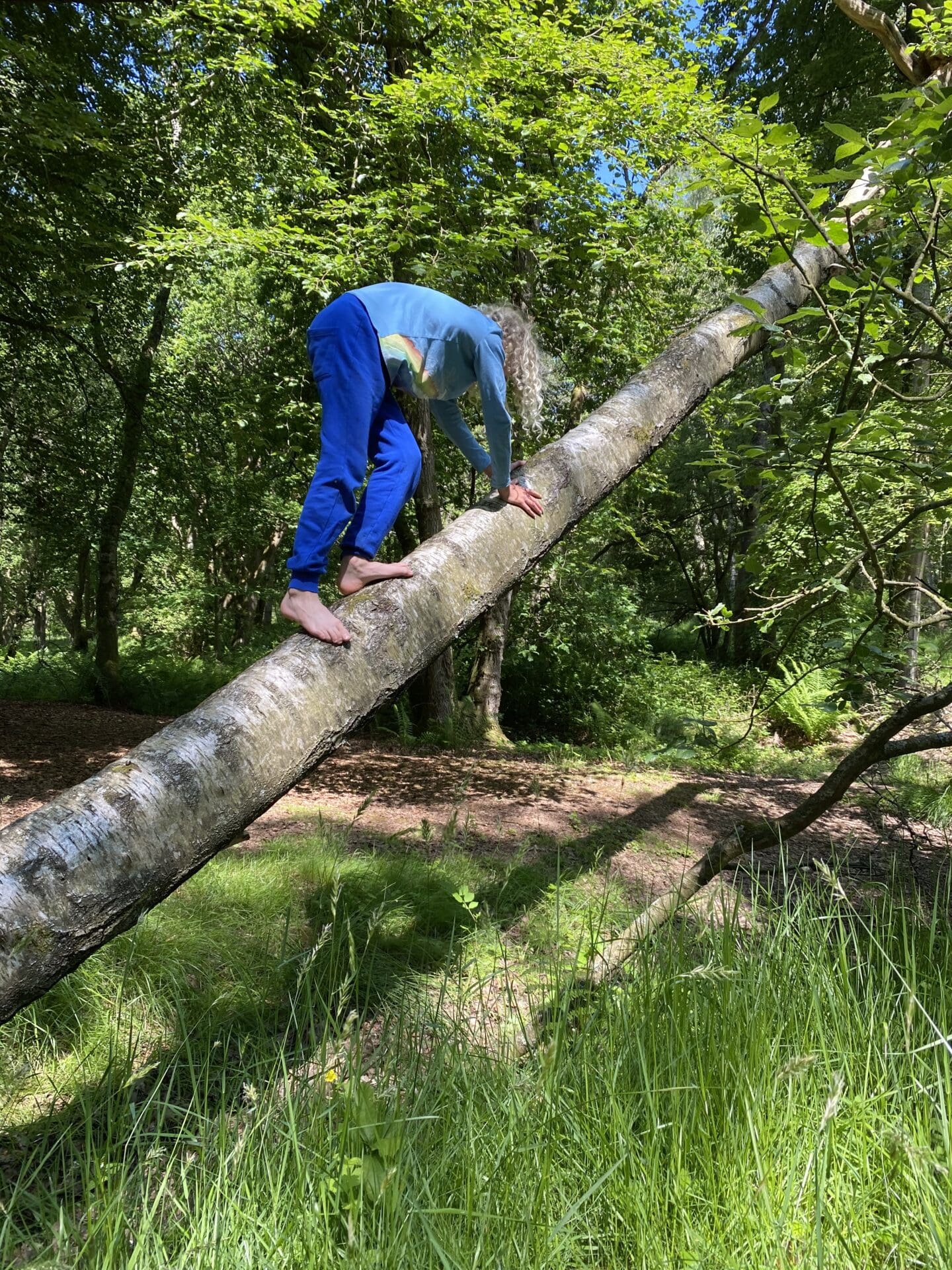 Pretending to be pirates with treasure boxes and maps gifted by grandparents.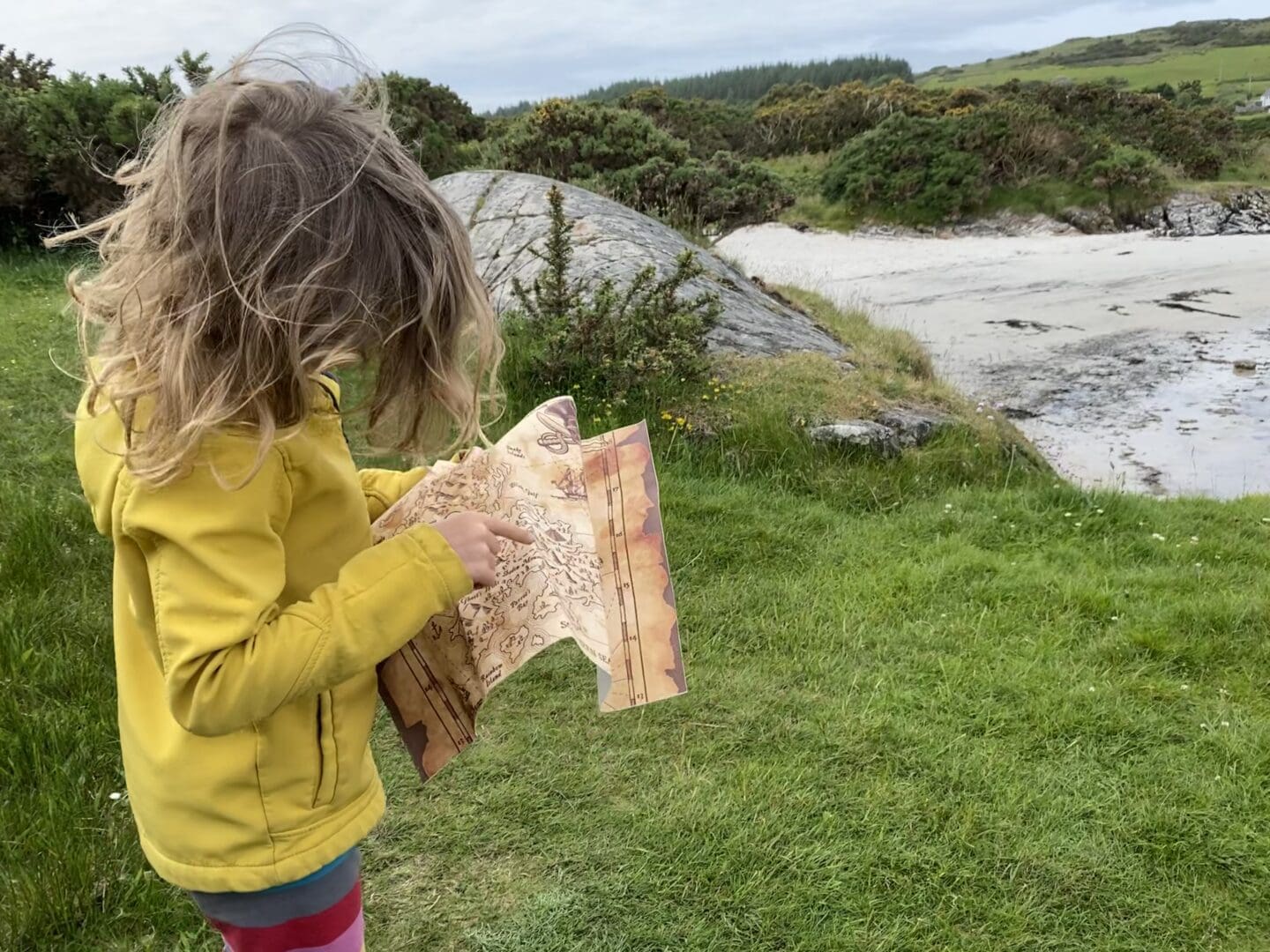 Littlest especially love the treasure chest and jewels. He took it with him everywhere in his bag for a week!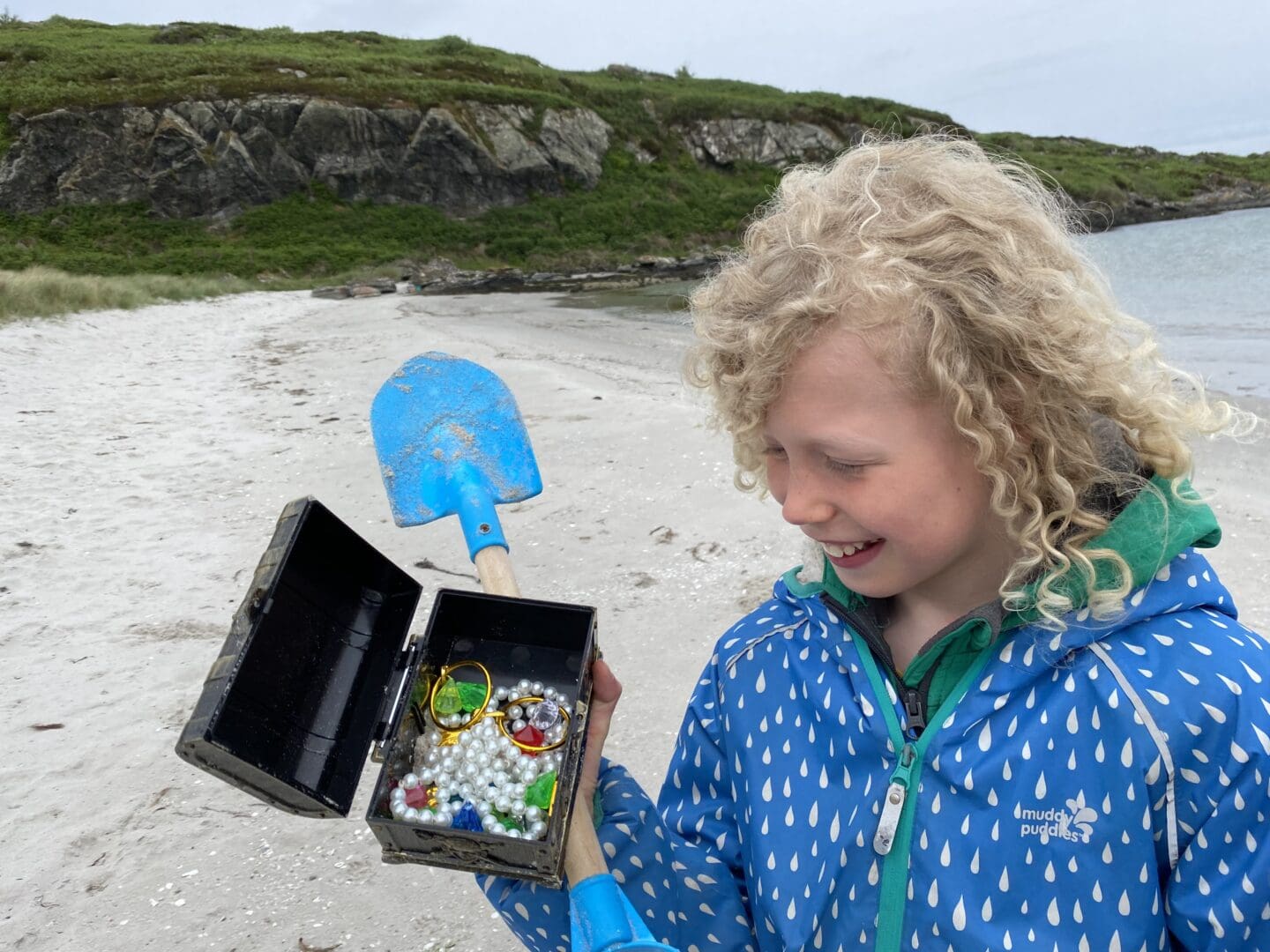 Exercise
With all the playing with their friends and running around beaches it's fairly easy for them to get exercise! However, we also went on a few long walks whilst on holiday, the longest totalling 10 miles.
The children also enjoyed trying out kayaking in their own kayaks whilst on Gigha. We hired them from the activity centre and they had a go playing in them twice.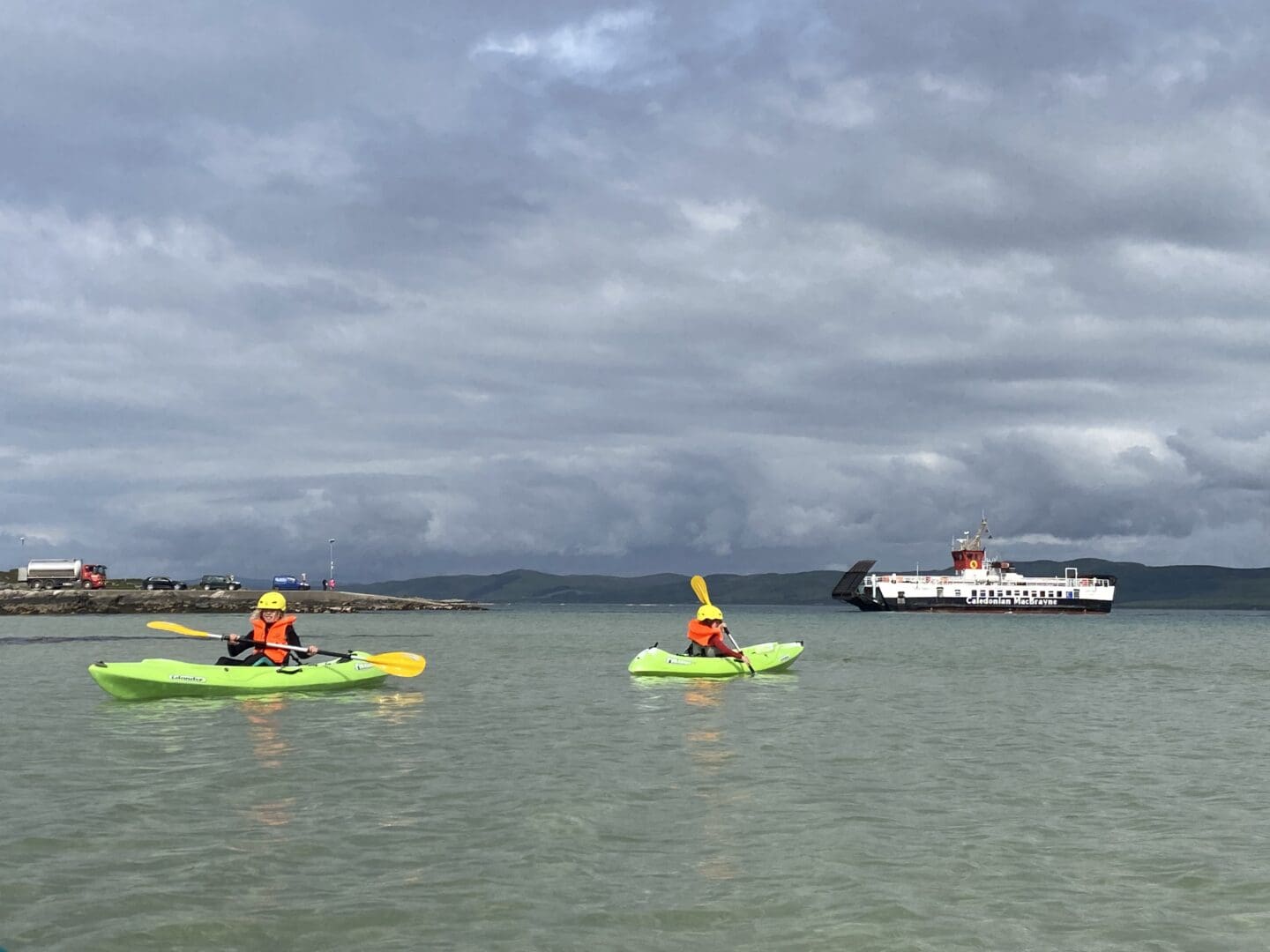 It's been lovely to go walks and play at the beach with the children. They are quite happy running around and playing, but love swimming in the water too.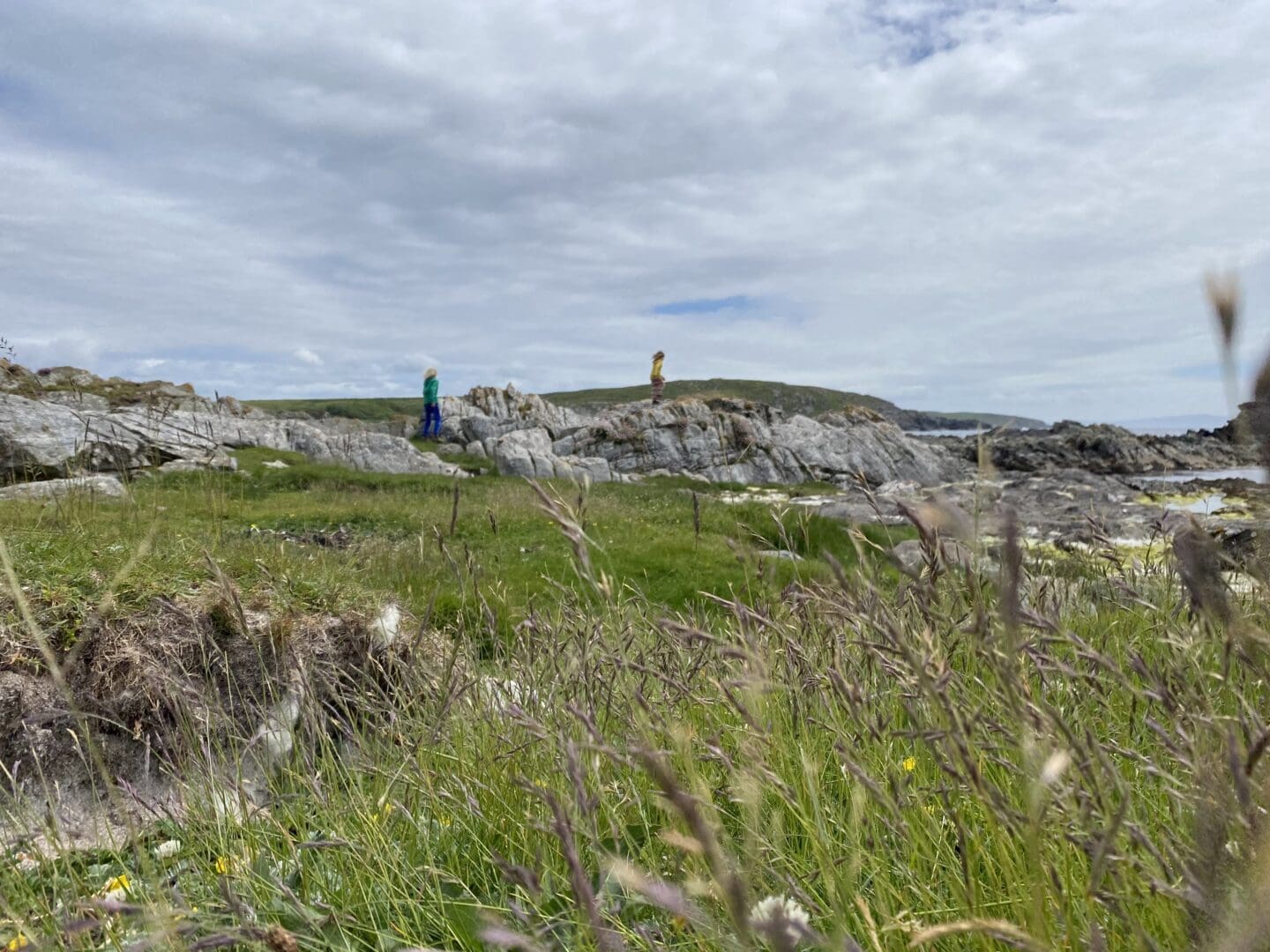 Music and Art
Our 7 year old enjoys music and listens to it everyday, he's often heard singing various lyrics throughout the house. He hasn't asked to play any instruments, but loves to listen to music. He also has enjoyed his dancing which started back again after previous lockdowns. After this summer he moves up to different classes where the children get ballet and tap exams. We'll see how he enjoys that!
Both children, although mostly the eldest, have enjoyed drawing and crafting this month. They made boats with their friend in Cornwall and have had fun drawing pictures in notebooks that live in their rucksacks.
Clubs and Groups
This was the last month for their regular 'after school' clubs for the summer. The youngest likes to do everything and has Beavers, drama class, dodgeball, gymnastics and dancing. Alongside their home education forest and history groups. The eldest does Cubs and dodgeball, which he's more than happy with!
They also have swimming once a week, but the eldest is stopping as he is fairly competent now. Once the youngest can swim confidently unaided he can stop too! We're often playing in water so I feel it's important that they can swim well enough to help themselves when needed.
Read More Home Education Posts