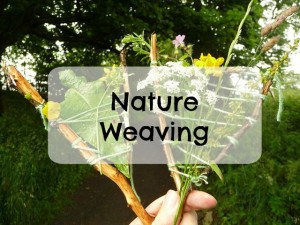 On Monday it was a wet day again, we seem to be having a pretty wet summer here, but I was determined to get out the house.  Not least because the boys were bouncing off the walls (literally).
I had a project in mind that I had wanted to try for a while, so I packed some scissors and wool in my bag and off we went.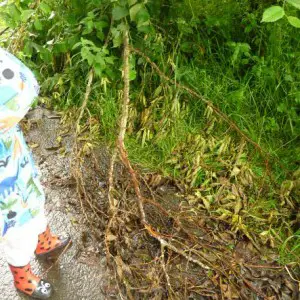 Our first stop was to find a couple of small forked branches.  Fortunately it had been windy at the weekend and we found a fallen branch on the path.  I broke off two forks, one for O and one for myself.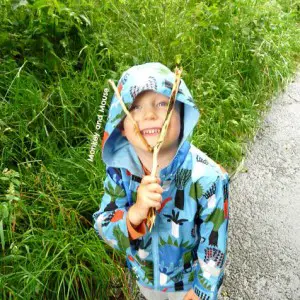 This is where my wool and scissors came in handy!  I cut of a long length of wool each.  Tied it to the bottom of the 'V' shape and zig-zagged it up the shape, tying it off at the top.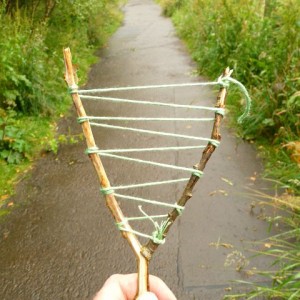 O and I then wandered along looking for bits of nature to weave between the strings.  It didn't take us long to fill them, which was fortunate as O then got quite upset as he was hungry, but didn't want to eat the food we had.  So of course we headed back home for different food.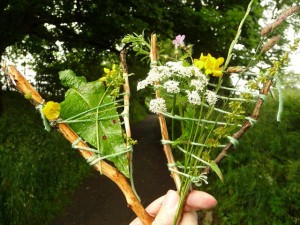 Have you tried nature weaving?
J x