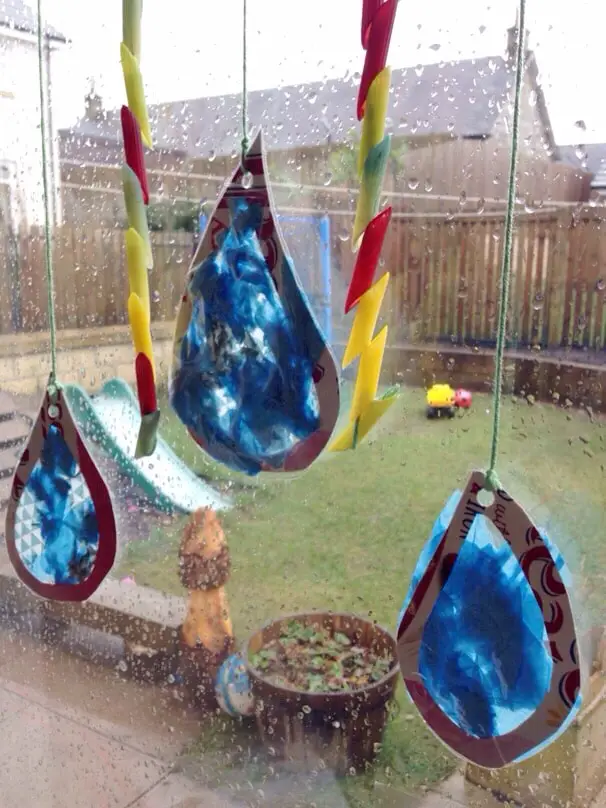 It's been rather wet here this weekend and as always we like to do a little crafting whilst the rain beats down outside.
I love simple crafts like this one, especially when they can make a miserable day a little brighter to look at.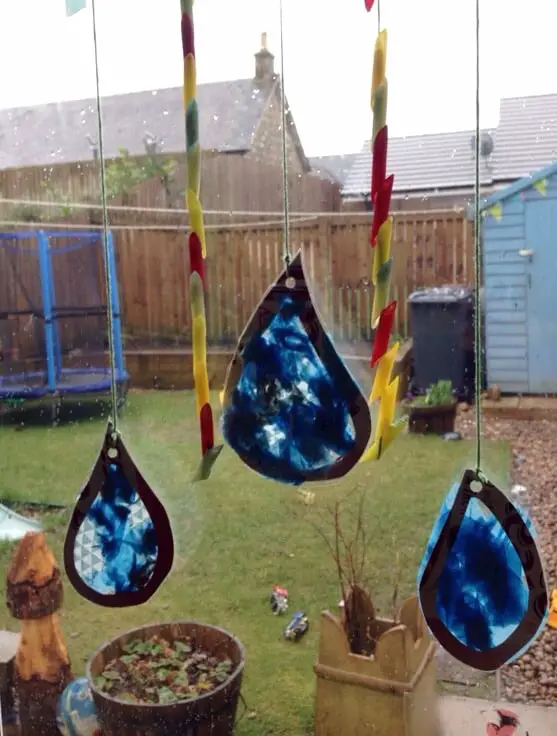 For this craft, you will need:
Card (cereal boxes will suffice)
Sellotape
Blue tissue paper
String
Scissors
Hole punch
Penne pasta
Food colouring
Ziplock bags
Place equal amounts of pasta into the ziplock bags and add a little food colouring to each bag and then seal, mix the pasta and colouring in each bag.  Open the bags and dry the pasta.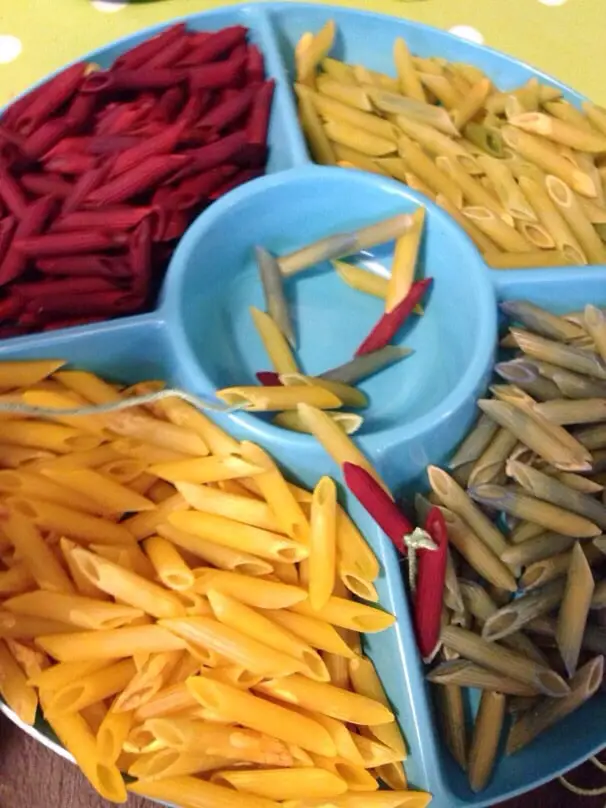 2. Cut rain drop shapes out of card and  then cut out the middle of the rain drop shape.
3. Use sticky back plastic or sellotape to stick to one side of the rain drop, leaving the area in the middle of the rain drop open with sticky side up.
4. Rip pieces of tissue paper up and stick to the tape in the middle of the rain drop.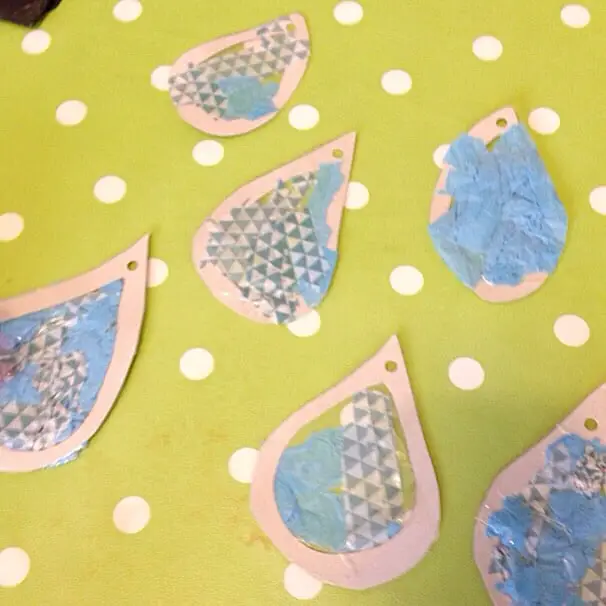 5. When the rain drop is full, use tape to cover the tissue paper and create a sun catcher pocket.  Punch a hole in the top of the rain drop and tie a piece of string.
6. String the coloured pasta.
7. Punch holes into a long rectangle of card and tie the raindrops and rainbow pasta strings into the card.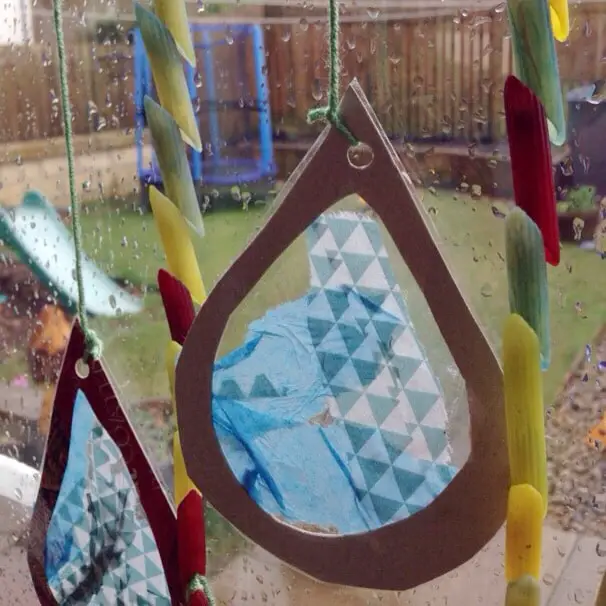 What do you think? Are rainy days your craft days too?
J x