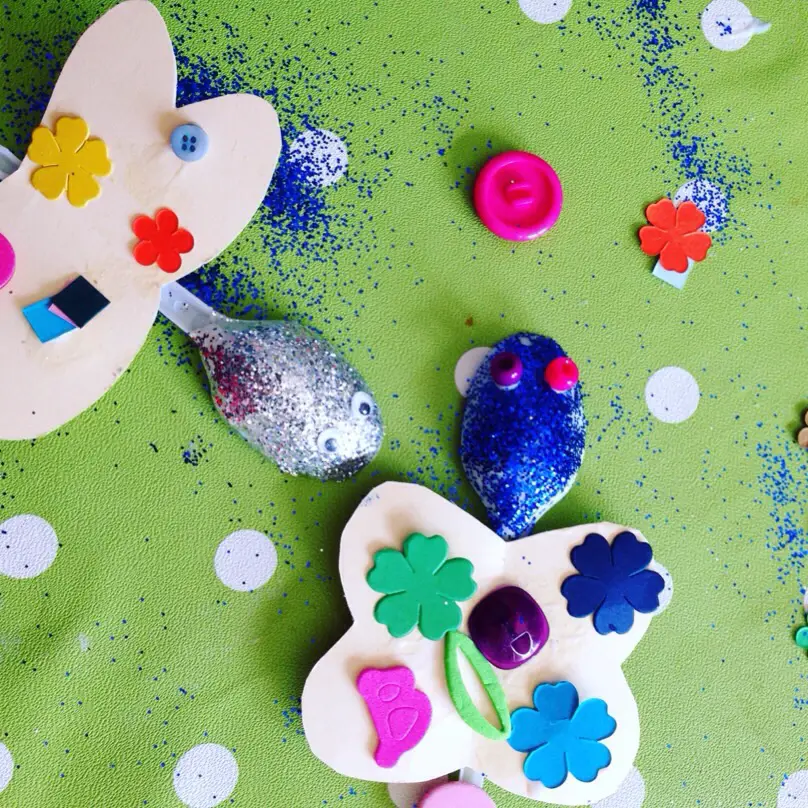 I bought a cheap pack of plastic spoons a while ago , thinking I will be able to use them for a craft with the boys sometime.  So whilst Mr O was out at the barbers with daddy, littlest and I decided to make these cute spoon butterfly's.
They are extremely easy to make. You just need spoons, glue, glitter, card and decorations.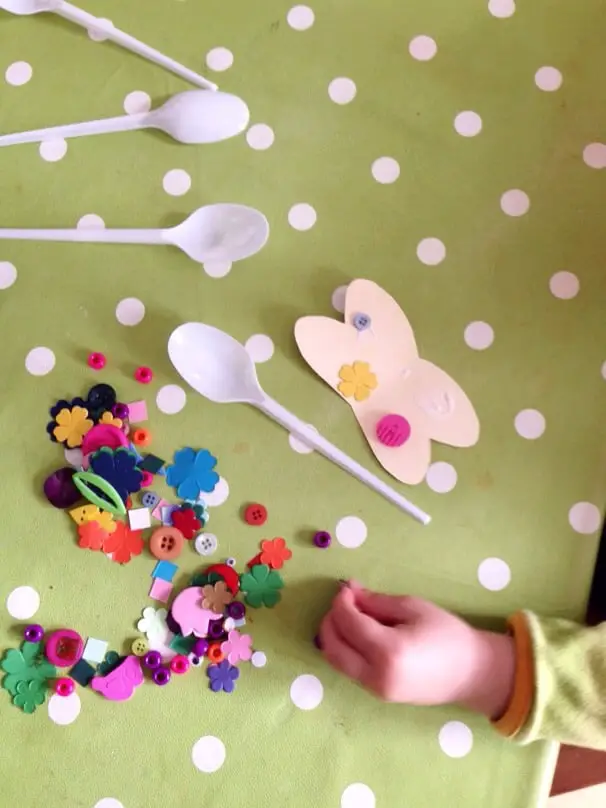 Cut out a butterfly wing shape out of the card and glue on the decorations.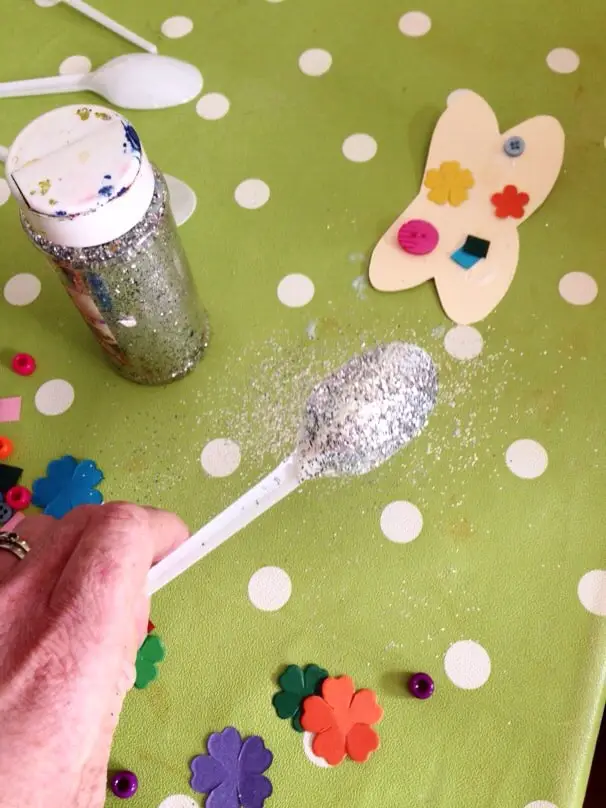 Put to the side and glue the back of a plastic spoon and sprinkle liberally with glitter. Glue on two eyes (we used googley eyes for one and bead eyes for the others).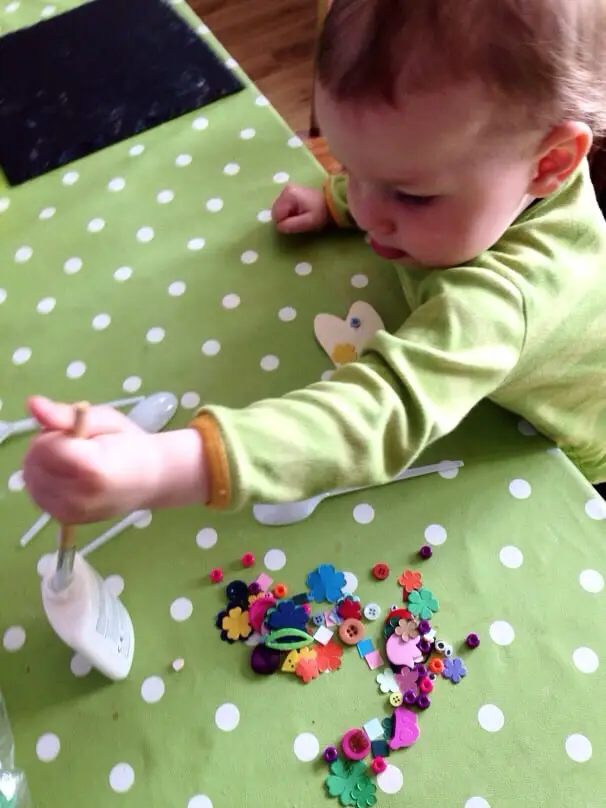 Glue the butterfly wings to the back of the spoon and let it dry.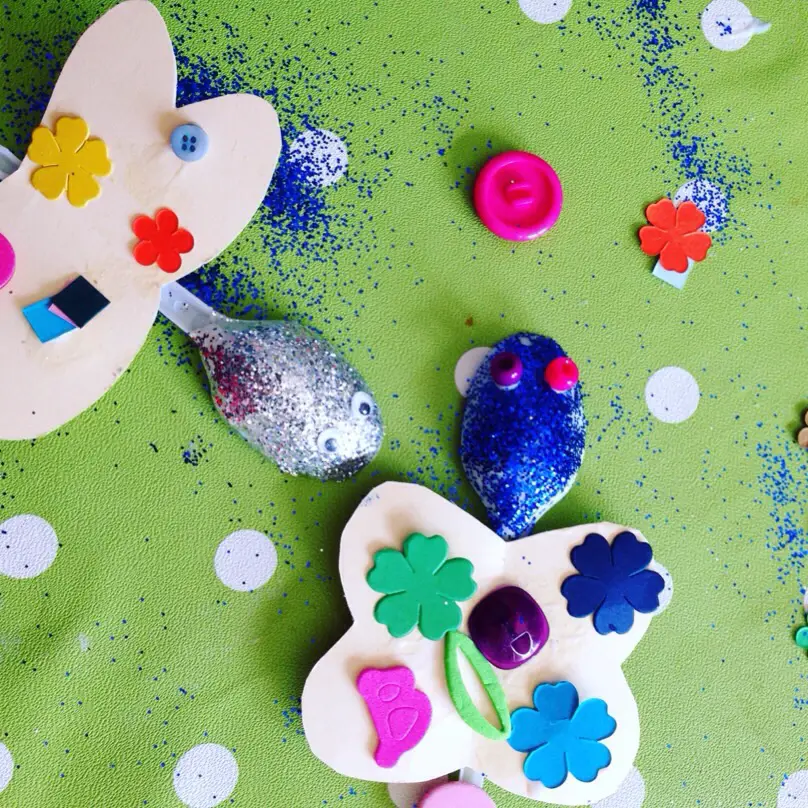 Do you like to use upcycled materials in crafts?
J x